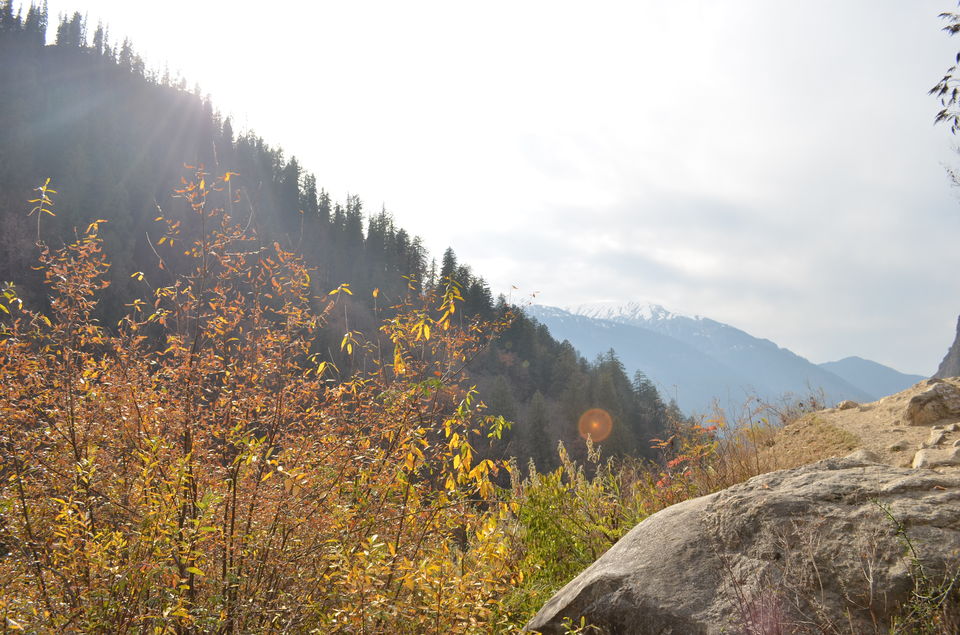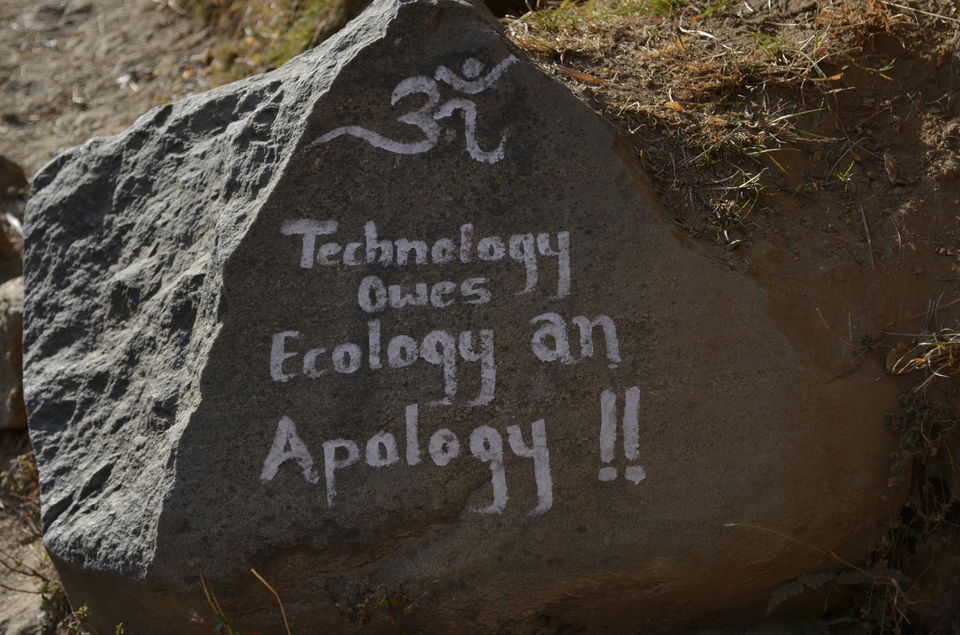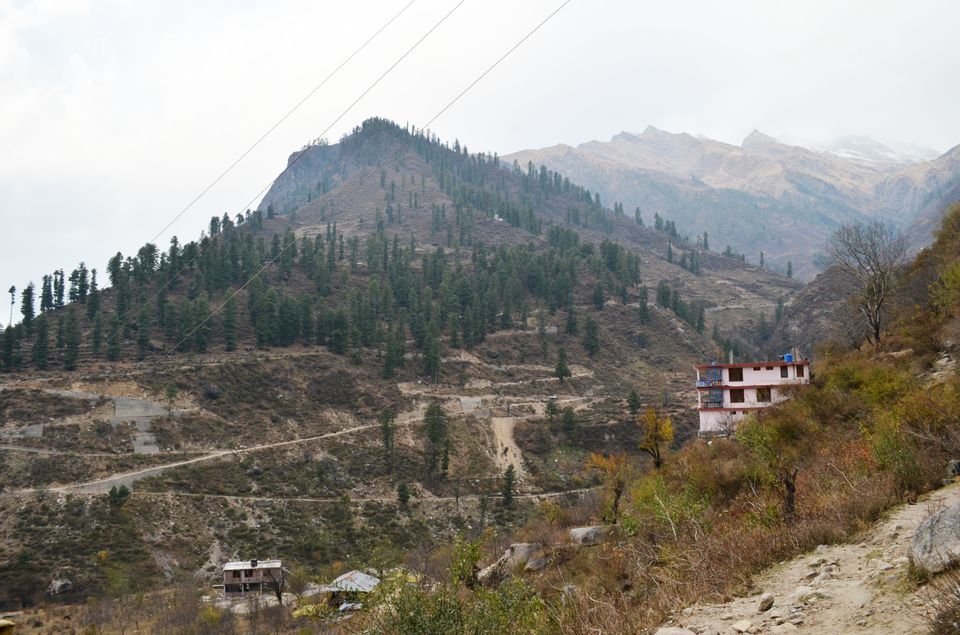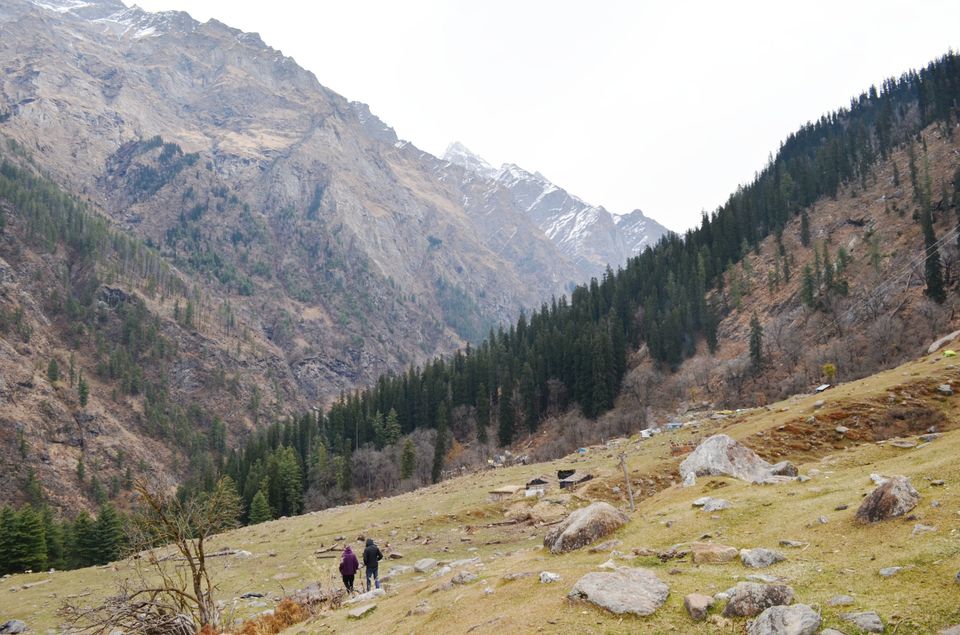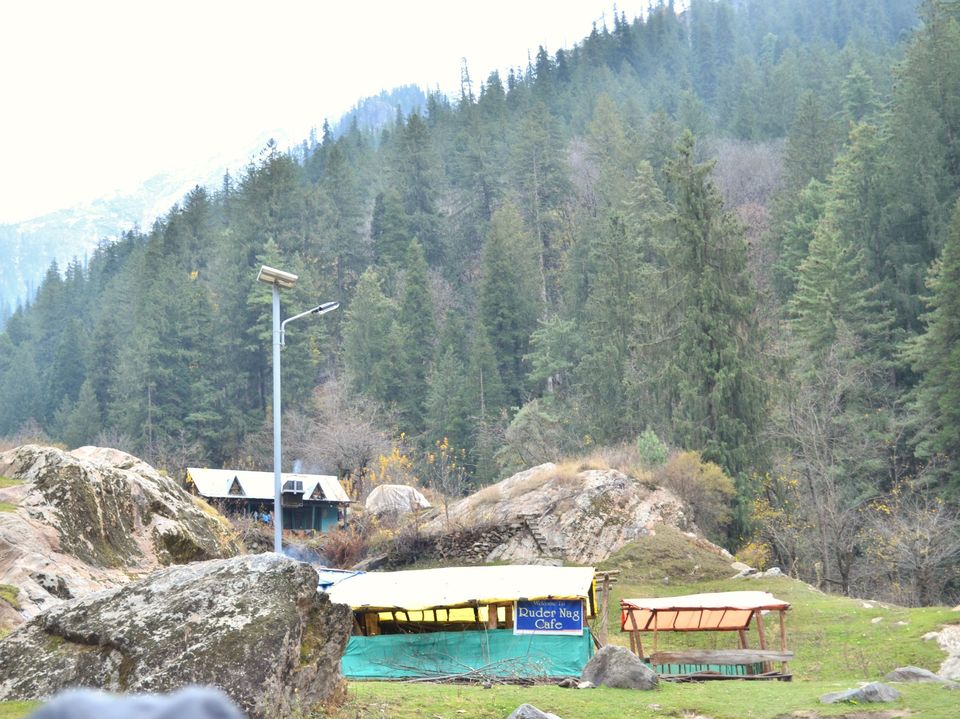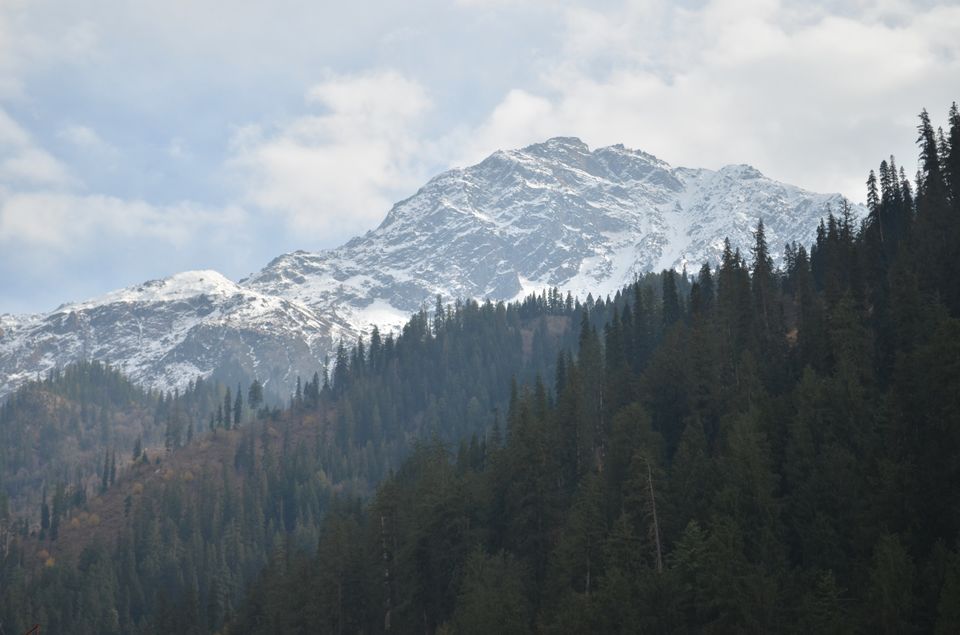 It was around 7.00 p.m., me and my cousin were lost in our thoughts enjoying that one moment, with the brightest moonlight; the changing shadows of trees at every split of a second; the tremendous river flow and its roaring sound around us and suddenly we heard barking and howling from Bhalu & Sheru. These were our guides. Mountain Dogs of Parvati Valley which brought us to the reality of us still standing in the middle of the dense forest. Our reality of being lost.
And honestly, we were then terrified, petrified and hysterically dumbstruck for not having any clue about; what to do next? We took our time; thought a little more; whether to keep searching our way to reaching the top; which was hardly 5-6 km up or go down from where we started. A trek of 9 km landed us to nowhere. Then, as any rational individual; we decided to fall back and start our journey; afresh next morning.
So, we took the back gear and after trekking for about an hour suddenly we heard heavy sounds and steps moving towards us. At the moment, we were literally about to shit in our pants, but as fate would have it; we saw more torch lights reaching toward us and we meet three more fellow travelers who were as nuts as us to hike at dusk. After discussing for 10 mins we both concluded to get along with them; hoping we won't lose our track this time. And after more 2-2.5 hours of pain, exhaustion from cold and suffering; finally, at around 10.30 p.m. we reached the apex. We were lucky enough to get Maggie for all of us at that hour, however for sleep, we had to manage in a wooden hut of the ashram costing Rs.200/- for each.
But let me tell you one thing having gone with so much of stress, fatigue and fear and when we were sitting in front of the bonfire we realize that everything was worth it; to see the real nature, you got to take some risk. I'll personally never forget that night, which gave me more courage and hope to live my life and that's the beauty of the Himalayas it can teach you a lot in unimaginable ways.
Lastly, meeting the real companions (Bhalu and Sheru); was not just a coincidence; as when we meet our fellow travelers three dogs were leading them as well. Later we realized those dogs were trying to tell us the correct route when we were lost, but we were such fools that we couldn't read their signs!
Takeaways-
Pack Lite but packs good every moment you'll feel the change in temp.
Carry a torch for each person if you are interested in the trek in the evening - start at around 4-4.30 it will take 5-6 hours. Do it only if you have enough courage or you are more than 2 people and trust me night trek is worth it
No harmful animals, but still confirm with the locals and do carry a stick
Dogs may follow you, but don't be afraid they are the help you need
RudraNag- is the first major relaxing spot with a couple of cafes
Directions mentioned on Big rocks and trees. so, keep your eyes open
Do try local dish "Thupka" at Prem café
If you can carry loads and travel than carry your own tent, it's the best otherwise, you can get accommodation for just Rs. 100 in ashram or Rs. 500 in private tent
Wake up at 5/6 in the morning to enjoy the essence of this planet
CHEERS!
Getting there-
From Delhi/Chandigarh to Bhuntar direct bus
Bhuntar to Manikaran (36 km approx. 90 minutes) direct bus
Manikaran to Barshani (18 km, 40 minutes) bus or taxi. Taxi will cost around 250 per person
From Barshani journey begins
Happy Trekking!
Don't take nature for granted.