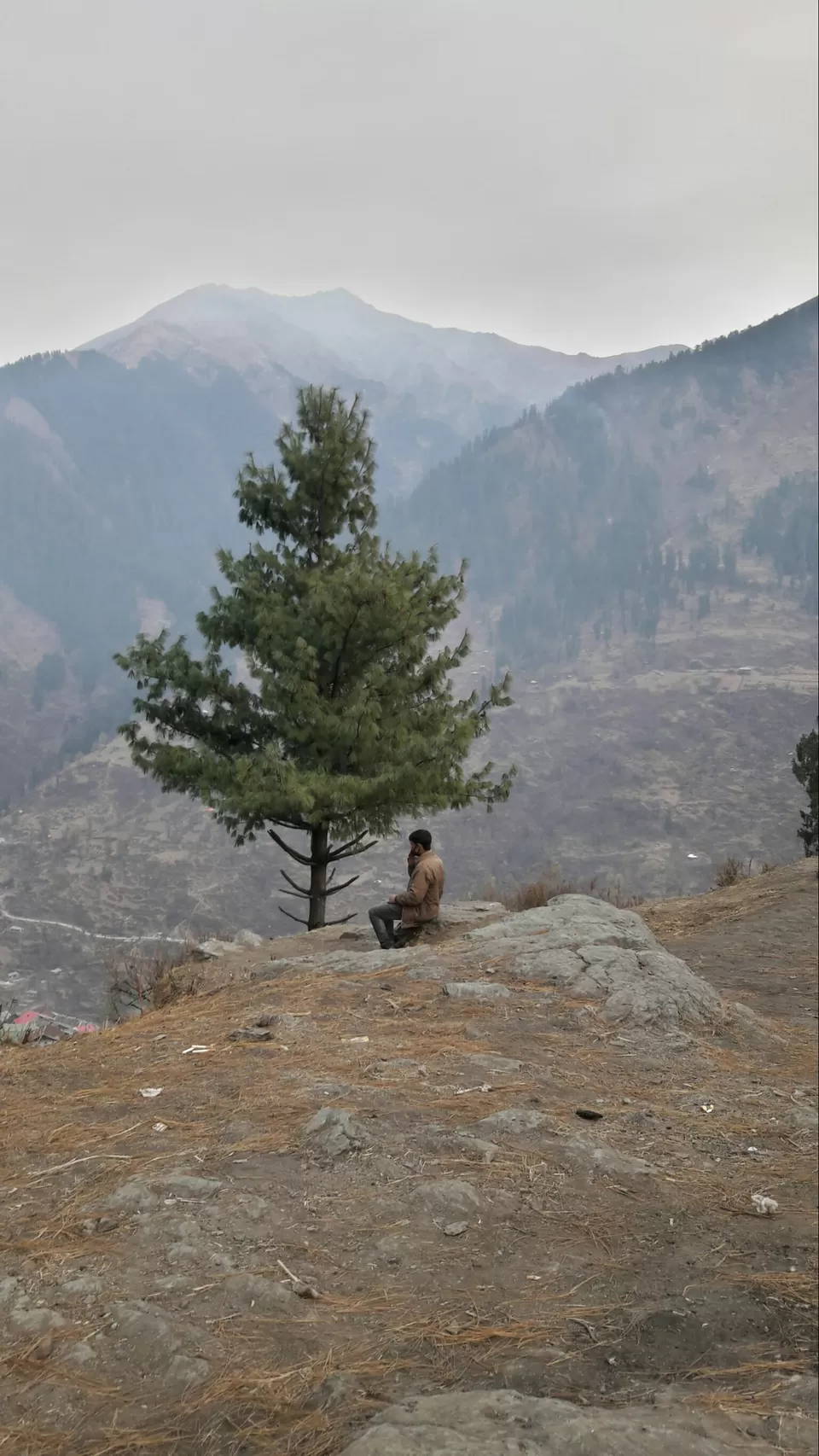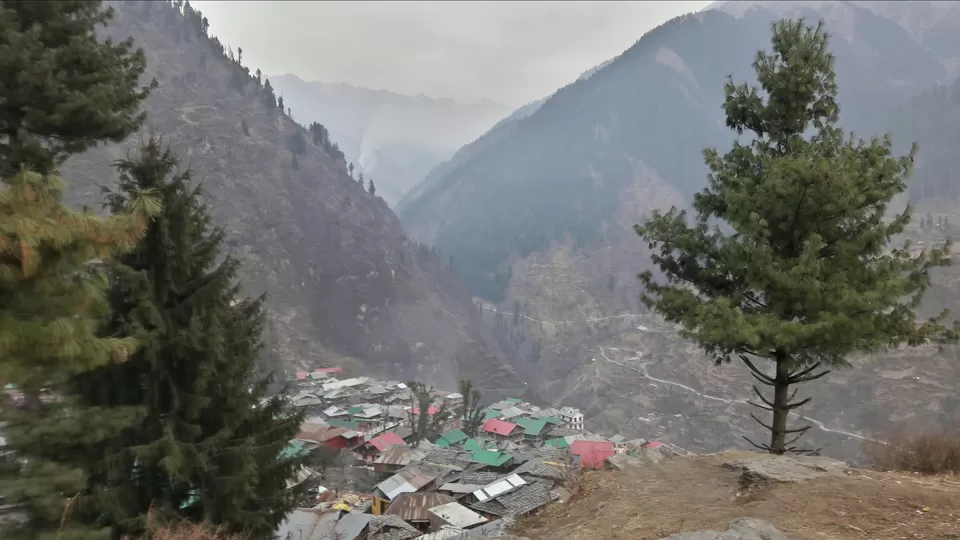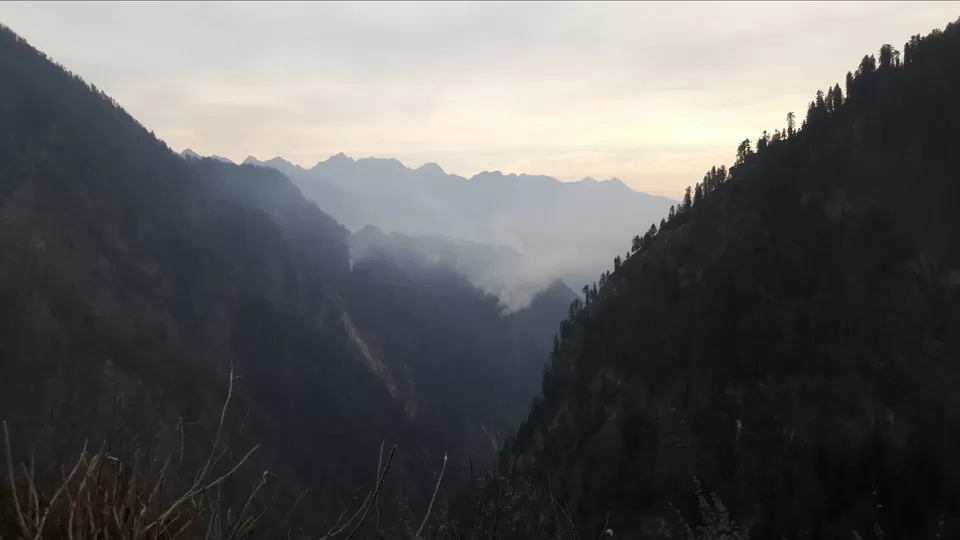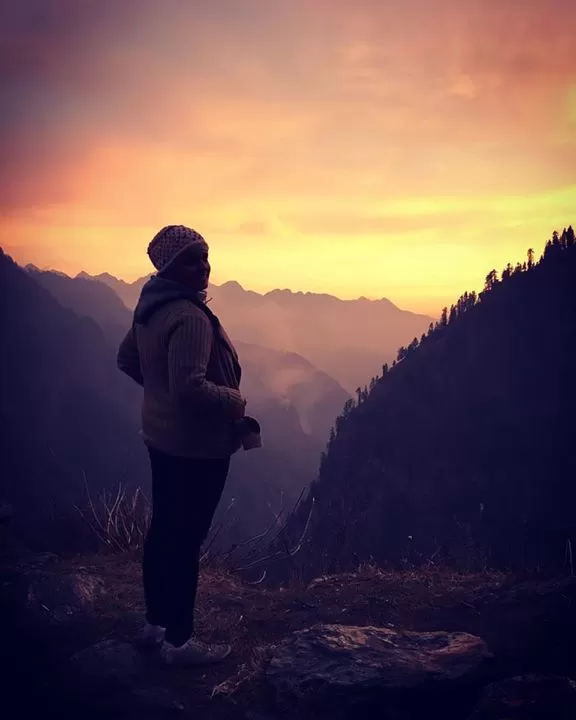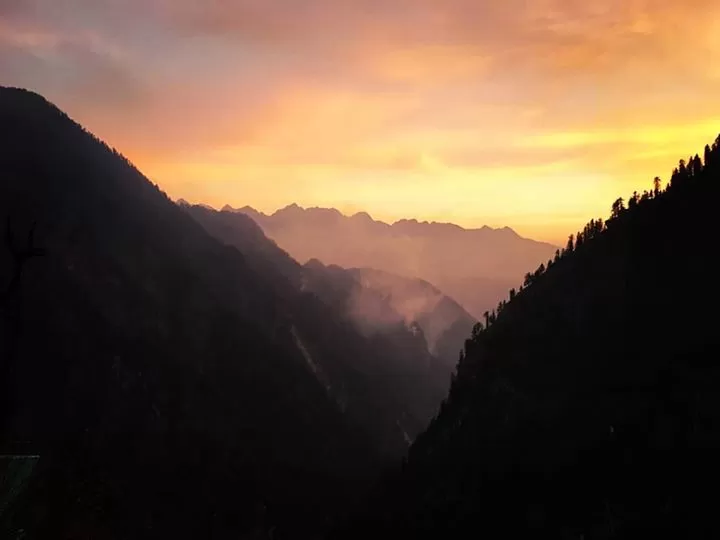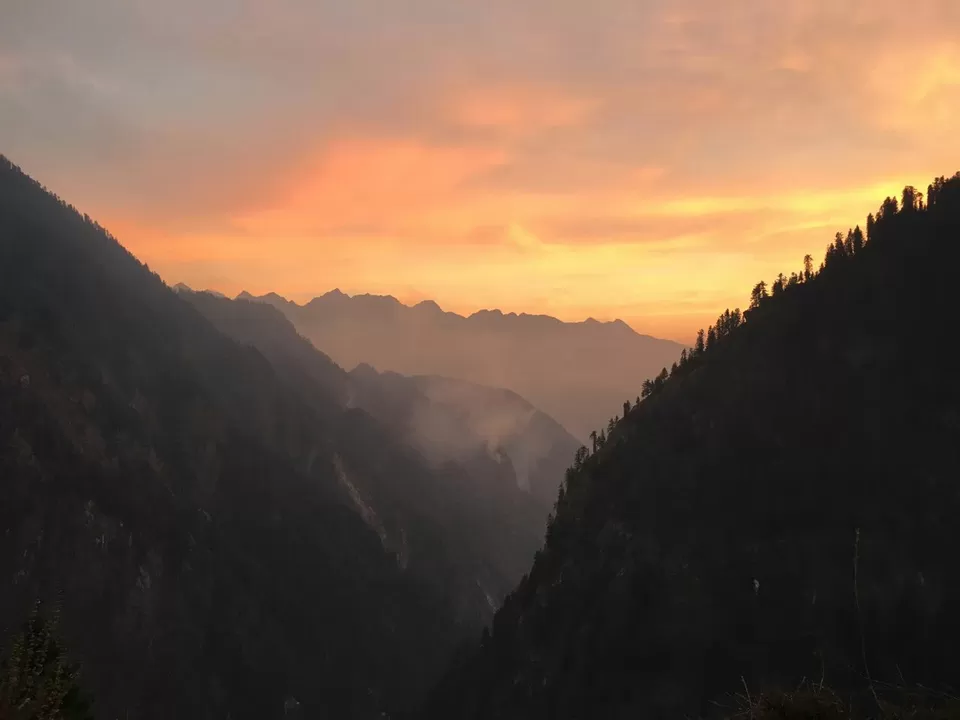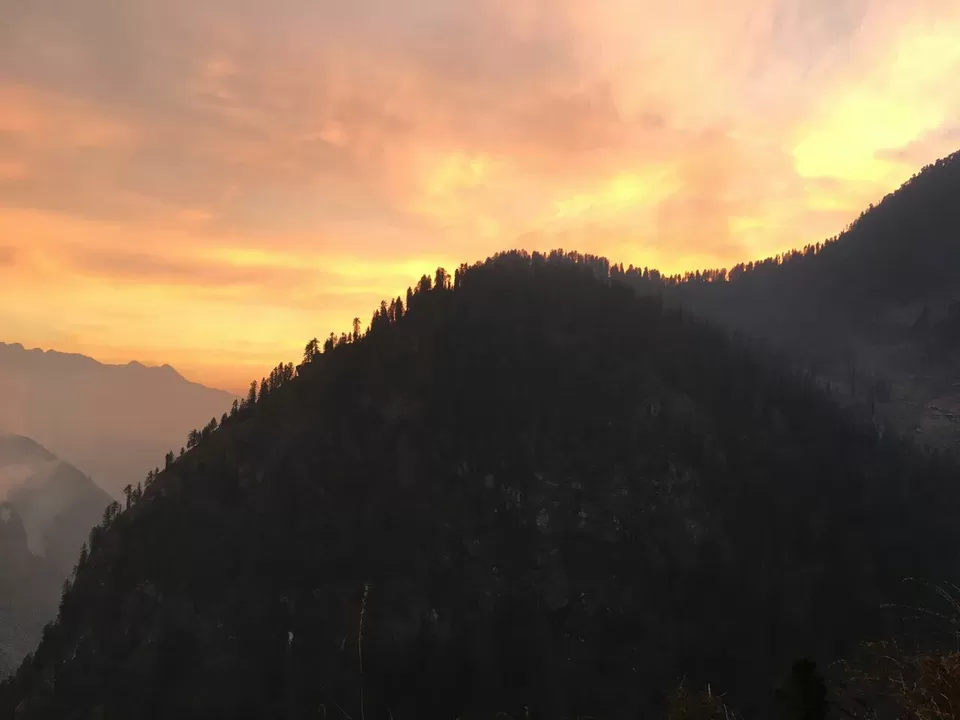 Malana- The smoking beauty!
​About a year back, while chilling over a beer, a friend of mine told me about this little village, high up on the hills in Himachal.
Malana as he named it, was misunderstood by me as Manali. Most of the people do this-misunderstanding it for Manali. His reconfirmation introduced me to the juggled version of Manali with less of alphabet 'i'.
Since that very day, I had a longing desire to visit Malana. I am not fabricating this fact; but I literally imagined myself amid those Himalayas, shivering in cold, trying to trek up in those mountains.
Finally after a year of no idea of going to Malana- this trip was chalked out and we set out to rendezvous with the cold and tall mountains of Himachal.
If adventure is what you seek and the idea of climbing up the hills gives you an adrenaline rush then make sure you are planning a trip for yourself in Himachal Pradesh.
Make a note here: Don't be a tourist, Be a traveller. Some mere sightseeing and visit to sunset points should not be your goal.
If you seek for more, you shall receive; because these tall and strong moutains have the hidden treasures which your soul seeks for!
If you seek for solace, the silence will surround you; If you seek for love, the mountains will embrace you from around; If you seek for tranquility; you already are on that path.
How to reach Malana?
To reach Malana you can take a taxi from Bhunter or from Kasol. We took a cab from Kasol which charges you around 1000 INR. (This is the rate for off-season. I am sure the season time will have higher charges.)
Surrounded by mountains all around; the path to Malana is a rough, dusty and rocky affair. One should really reach out to mountains to realize the power and vastness of nature. Unfortunately, we humans have lost the connect with nature while aiming for some ambitions. But Malana makes sure that it is not easy to reach out. The parvathi valley will mesmerize you and haunt you both. Haunt you because no roads are constructed after a point and mesmerize you with its majestic existence.
Your taxi/cab/car will not be able to go ahead from a certain point. This is the point from where the trek begins! The beginning is tough and crazy. You climb down first through those steep steps and then after a small foot-bridge you start climbing up. I shall state it risky because of the rocks and the uneven path. Just be cautious, nothing to worry about much though. After almost half kilometer the real trek begins. Steep and rough, these steps will tire you if you are not that fit. I say so because I don't have a fit body! We took four stops panting hard over a climb of mere twenty steps.
While you pant hard, the locals will cross by in a jiffy, such is their stamina. They climb up and down almost four times a day with logs of wood, water-cans or husk and you will standing there panting hard and with every heavy breath you will vouch for getting fit! Maybe make a mind of spending a bomb over those gym memberships. I imagined myself there already in some gym, doing cardio!
So I haven't trekked in my life. One fine day I decide to trek and I do that by choosing Malana.( I did trek to triund, bhagsu naag and Dharmkot before commencing my trek to Malana though.) The steps will make you chant your God's name. I kept chanting "Shiv" with every step I took.( Who doesn't in Malana, eh?)
After almost an hour you will reach a point from where Malana is just half an hour away and the path is less steep.
As I climbed up and up( humming the cold play song) , the mountains appeared to be more alluring than from down below. As if they are welcoming you in a paradise. The small houses up on the hills will make you remember some scene from a movie but at the same time it made me wonder the hardships of the local people. Isolation, minimum comforts, shivering cold- Can I stay here for good? I whispered to myself and moved forward.
Not that the village looks beautiful, nor it is that clean either, but there is some appalling vibe that would make you reach to it faster.
We were welcomed by some village boys, sitting around a fire leisurely! After ordering a hot masala chai, began the conversation with these greek looking boys!!
My friends are regular visitor and crazy travellers. They had all the information about the village and had some people whom they befriended in their previous trips. This makes you feel a bit better amid those inhabitants who will not even shake hands with you and have a converstion with you standing at some distance.
There is fact about Malana: These people are the successors of the Alexander-the great and don't touch any outsider of their community. You are also not supposed to touch anything in the village else you will be imposed a fine of Rs 3500.
Another story states that these people are descendants of Aryans.
Too much of historical facts will confuse you maybe but you shall agree when you will see these people.
If you don't believe in the previous stated fact, then look at the villagers and you will believe a bit.
Blue eyes, rosy cheeks, brown hair, makes them look no less than some greek beauty. Just that they love to be covered in dirt. There is layer of brown dust that makes you wonder why these beautiful faces are not bothered about hygiene and tidiness.
We moved ahead towards our hotel( don't expect a swanky place to stay here) to find some old men wearing same kind of clothes with that Himachali topi. They sat in a round circle in front of the chauk area of their temple. That's the most beautiful architecture apart from all the houses I saw in Malana.
Made of wood and shut around 2.30 in the afternoon, this wooden structure will give you feeling like that of some tibetan monastery. But it is not.
Finally we reached our hotel which is an ordinary structure facing the houses and mountains.
On our way we saw the whole village echoing from the songs being played in the local wedding. The girls were dancing in perfect rhythm and the bride was dressed in red wedding dress and a cap decorated with flowers; was seen sitting on a simple plastic chair, enjoying the celebrations.
Soon after, the groom arrived dressed in ordinary clothes ( denims and a jacket) and the same kind of cap. That was the only way to differentiate between bride and groom because they didn't dress lavishly neither did their family and guests. Imagine how we dress up for any wedding. Colorful clothes, well groomed hair and some make up ofcourse. They didn't dress up much. Neither their faces were clean with no dust on face. Maybe they believe in enjoying genuinely not with the layers of made up beauty which we do.
These thoughts were broken by the hot masala chai that our hotel manager brought for us. Sipping the tea overlooking these giant mountains and shades of dusk appearing in the sky, I was amused with the contrast lives we were living down in the cities and life blooming and dancing here on some local himachali songs!
The happy faces and dancing people made me feel happy too. So contagious it is-the happiness which is lost somewhere in our metropolis. Some homely vibes and that love is what we need to make us happy. How costly happiness has become and how cheap is life in metros.Sigh!
A bit of hike up from our place of stay, took us to the hilltop. Believe me, that was the moment where I congratulated my traveller soul with gratitude towards the power of universe and ofcourse my friend to plan this trip.
Malana is not famous for just the picturesque scenery. All around the world it is known for the Hashish. (Will share something about it in latter article) No wonder the people of Malana are the peace loving humans ;)
Once every year, travel up there.
Do nothing but stand amid these mountains and deodars. You will realize your presence is plainly nothing in front of this vast nature.
The sun headed for the dusk splashing hues of orange in the sky illuminating my soul with umpteen bright yellow sparks in my heart.
When this orange husk sparkles, your soul reaches a zenith of ultimate happiness. You are in your purest form of be it good or bad!
Until the next dawn you are splurging with hopes of the good. I slept with the happy vibe just wishing the day next, to be more beautiful.