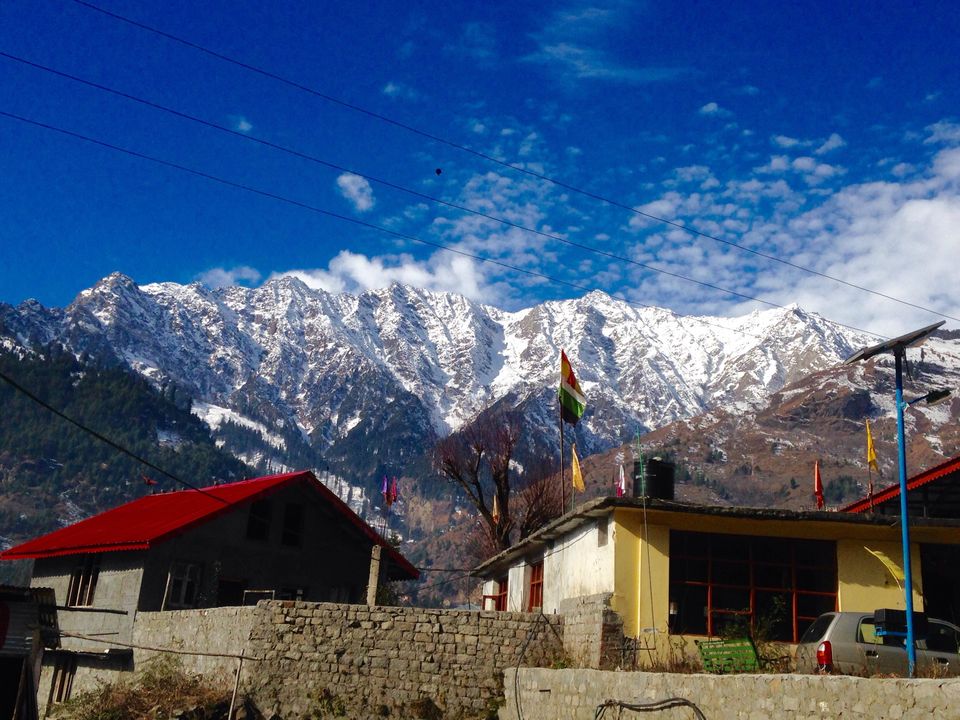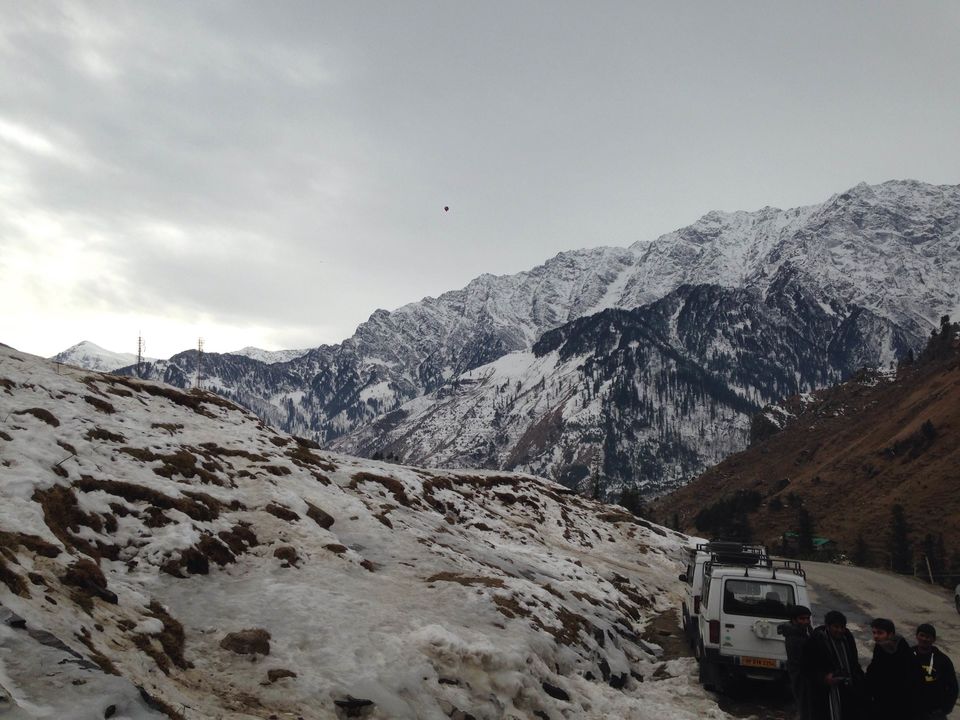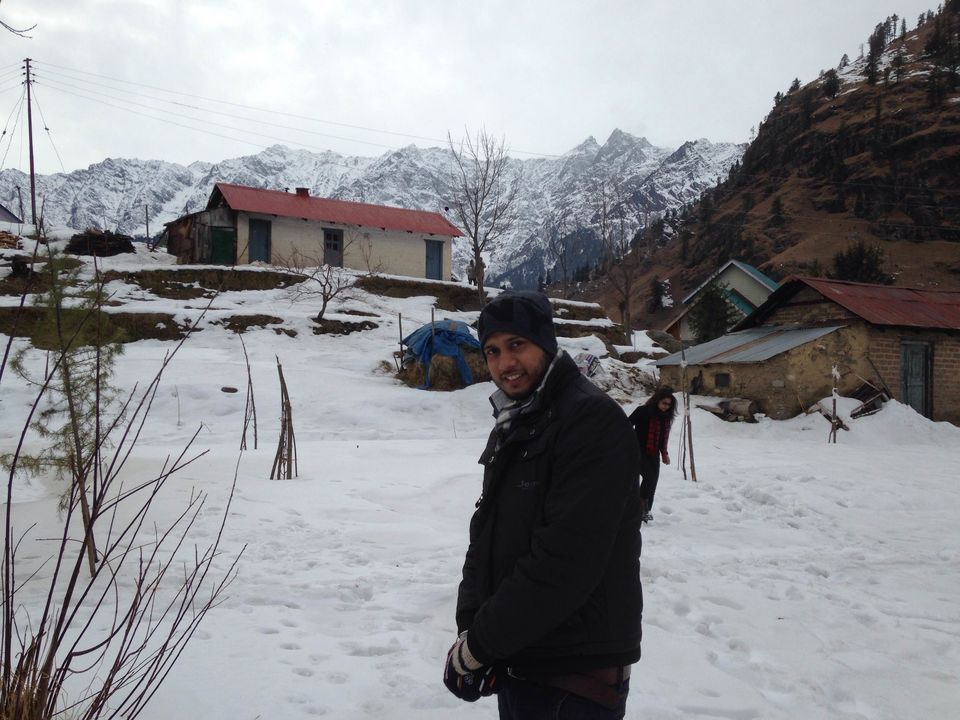 Winters – snuggling myself in blankets with a cup of tea in my hand- this was my thought whenever I thought of winters- lazy winters. This is the time of the year when we are really scared of the the chilling winds and prefers to stay in our "warm zone" at our home. This WAS my though until I gathered my courage to visit the chilly and freezing location with minus ten degree temperature and yes I did It !!!
Thanks to our Holiday calendar, we had this extended Christmas weekend .Me and my friends were searching for some location where we can actually chill in the chilly weather. We found two to three location ,snowfall was something which we were looking forward to and something which we can wind up in maximum four days.
We had option of Shimla – easily accessible from Delhi- recommended place to vist in winter for three days leave but most of us had already been to this place, Kashmir – but sad it was out of our budget..So we finally settled for Manali.
From New Delhi to Manali – all the modes of transport are available. We opted for Volvo Bus, cab is also an option but I personally don't prefer overnight journey and too of 15 hours by cab… public transport is the best option in such cases.
We left from Delhi and reached Manali after 15 hours of journey. Although it was bit hectic, but the wait for reaching the snow valley was something which kept us moving on and triggered. The roads are not to scary as I had people saying there has been landslides- its not good time to vist etc..All through the journey we were surrounded by greenery ,mountains and refreshing fresh air as we were reaching close to our destination. We reached our hotel -Rockland Inn -15 mins drive from bus stand - one of the hotels highly recommended – good food , good service and a perfect view from rooms. As we all were tired w took some rest and it was not long that we were out in the streets of Mall road enjoying the mouth-watering street foods. We also had a Bon fire gathering at the hotel where we enjoyed to the fullest and had great fun.
The next two days was local sightseeing fun.
There are many places to Visit in and around Manali:
Solang Valley – It feels you are in heaven with snow all around -anywhere , everywhere you see is bed of snow…you can go for various sports like skiing although a part of the area was closed by the NGT and commercial activities has been banned. Even if you are not opting for any sport you can sit and relax, indulge is games within groups or enjoy the natures beauty with maggi and tea. We spent almost two hours there making our own snowman and having our own photo session.
Kothi – Thi is a small beautiful village located 16 KM from Manali and is on the way to Rohtang Pass. You can have a view of the Beas river flowing through this village, snow caped peaks , snow covered mountains and immense white beauty all around you. Its truly a treat to the eyes and you can rarely take your eyes off the view around you..There are many small restaurants also where you can go for prathas and Maggi. This area is comparatively larger and is open for public entirely as compared to Solang Valley – a part of which has been closed for public now. This is one of the best place you can visit in Manali.
Hidima Temple – This wooden temple in Manali has mythological beliefs .You can see the beautiful wooden architecture in this temple and off course engage yourself in divine peace my sitting somewhere in the temple premises.
Vashisht temple/ Hot springs – This village is half an hour /6 km drive from Manali .This place is high up the hill and has many hot springs where you can take bath if you want to as proper arrangement has been done for men and women. The temple has amazing wood carvings and you can have a close view of Beas river from here. There is small market near this temple for woollens, home decorative items, antiques and traditional goods so if you want you can go for shopping after having a hot bath and good food !!
There are many other hidden places in Manali where you can have a great view of the nature and relax yourself if you have more time in your kitty.
We were in Manali for three days – and these three days we were truly mesmerised in the natures lap.
Manali is one of the best destinations if you really want to enjoy the beauty of snow and if you are mountain lover. The majestic view of Himalayas will leave you spells bound and compel you to make this heaven your abode every winter…
I love to think of nature as an unlimited broadcasting station, through which God speaks to us every hour, if we will only tune in. ~George Washington Carver.
Frequent Searches Leading To This Page:-
kullu manali honeymoon package, delhi to kullu manali bus package, easy travels kullu manali, travel to kullu manali from delhi