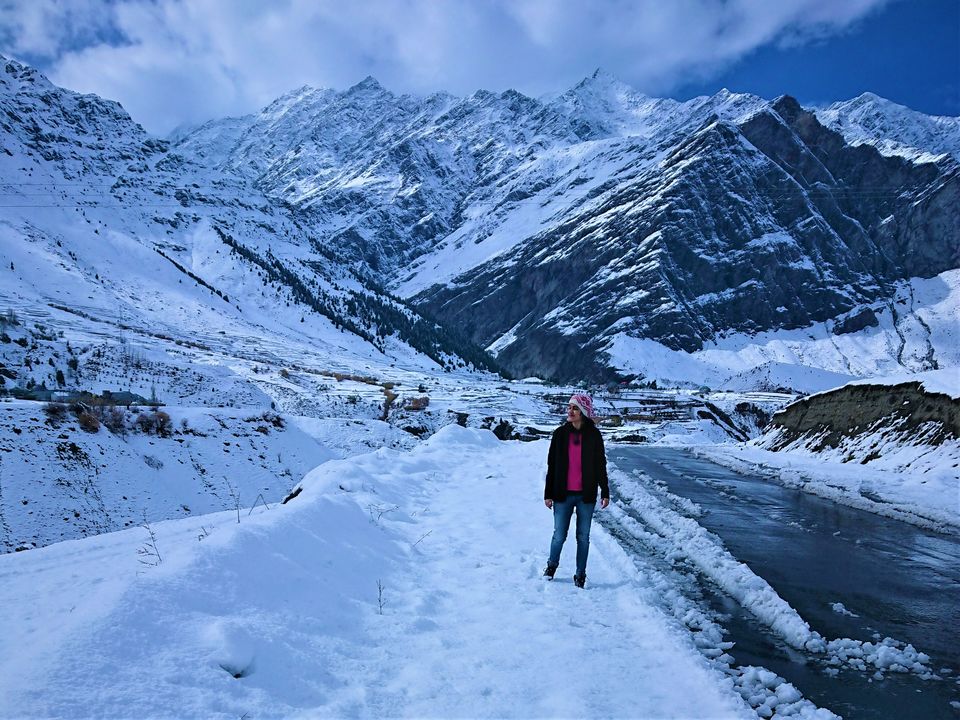 To find out about my Entire Himachali Journey, Follow me on instagram.
It was a pre decided trip with just the flight bookings in place. I, along with my travel partner decided to go with the flow. Like we did on our First Bike Road Trip from Srinagar to Ladakh.
And Man, Chandigarh to Manali is a Trip in itself. We were welcomed by Cool Punjabi Folks in Chandigarh and we knew this trip is again going to be awesome. With green fields on both side and only way to move ahead. We reached New Manali after a good 9 hours. If you suffer from Motion Sickness, then have some kind-of aid with yourself whilst packing
Tired and too excited for the next day ahead. We woke up with the Mountains greeting us and sun shining bright on our faces.
Breakfast done perfect and moved on to check on the newly open ATAL TUNNEL. On crossing the tunnel, it was like entering Narnia Land. A flip and all the scenes changed. More Whites and our sweaters came out of the bag
We stopped to eat the famous maggi and tea on the mountain. After admiring the beauty of nature, we moved ahead to see whats next.
Randomly, we decided to see go where the roads take us.
We visited Sissu, Raling and by the time we reached Keylong it was already 8:00pm. We thought to get a place a leave next day not knowing what nature might have for us.
We woke up with a ALL-SNOW white view. Everything ,Cars, Bikes, Electric wires, Trees, Roads were covered with 0.5 ft of snow. And now we had no choice but to stay there in @hotelsnowland
We made the best of this time. Played in snow, made snow man, ate himachali food in the Bus Canteen, Sat by the Fire, told stories and listened to few, sang and danced and patiently waited for nature to amuse us
Somehours without Power and Wifi, but with an amazing view to stare at for the whole day.