Upper Dharamsala, known more commonly as McLeod Ganj is named after Sir Donald Friell McLeod the once the British mLieutenant-Governor of Punjab. It is home to the Tibetan community and the centre of tourist activity. Unless specifically stated, all listings in this article refer to McLeod Ganj.
You can see many places near Dharamshala. My basic motto to visit a place for which I had been coming from over 1000 kms.
The place was Tibetan Monastery & Tushita Meditation Centre.
When i reached the place i got know the entry was closed for 2 days.Then, I arranged a place for stay. Aashu sir arranged me a best place for stay and calm my nerves.
Next morning, i visited local places and Enjoyed a relaxation feelings. When i was walking to the street and places, I noticed that many Indians came there for enjoyment, Drinks, & fun but few people- some indians & Foreigners came over there for a reason, Might be our reasons were same.
That day i visited Dal lake, Bhagsu waterfall, etc. I also enjoyed scenic views. Rainfall was much so I troubled to move here & there.
You can also visit below places in Dharamshala :
Naam Art Gallery
Tibet Museum
Tibetan Library
Bhagsunag Fall
Dharamkot
Dal Lake
Indrahar pass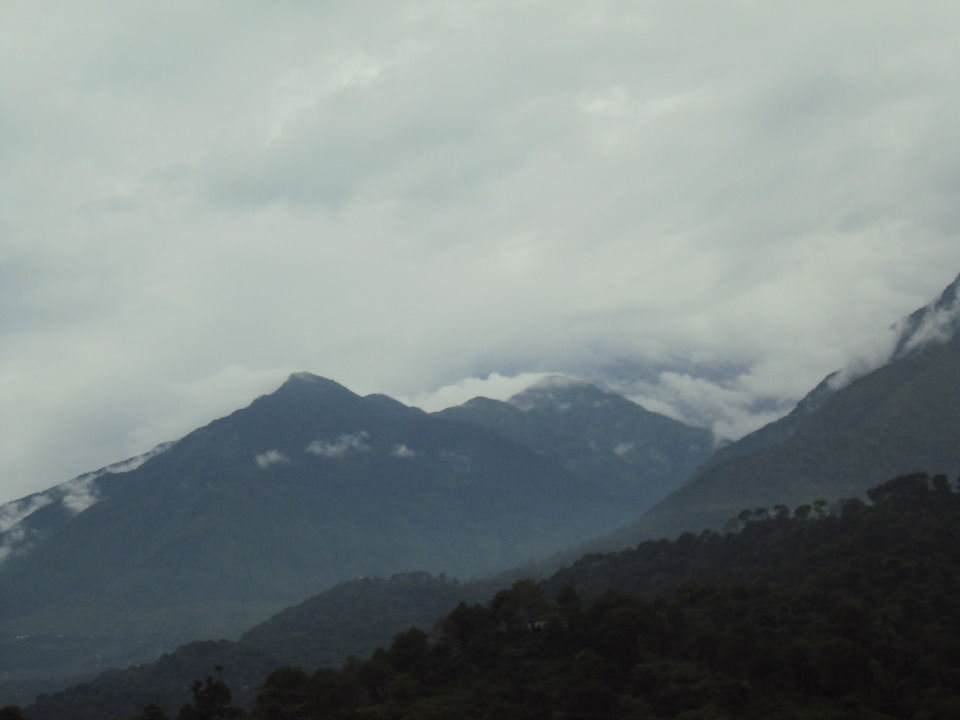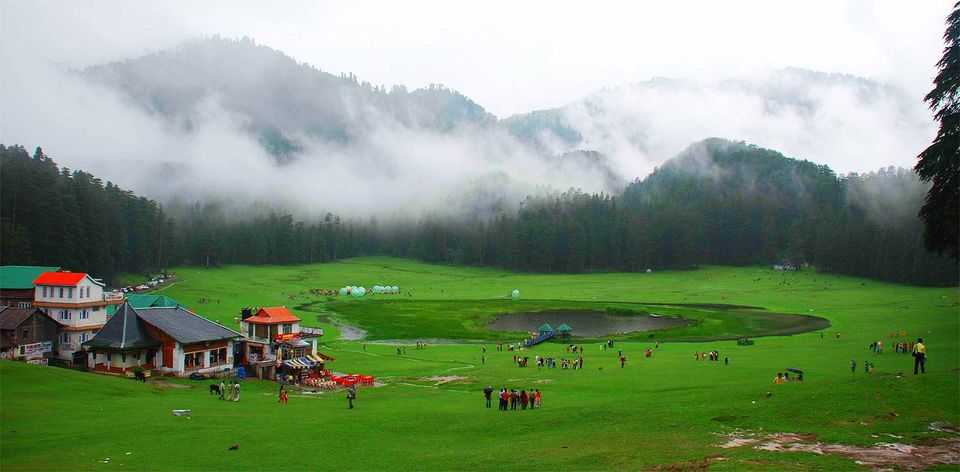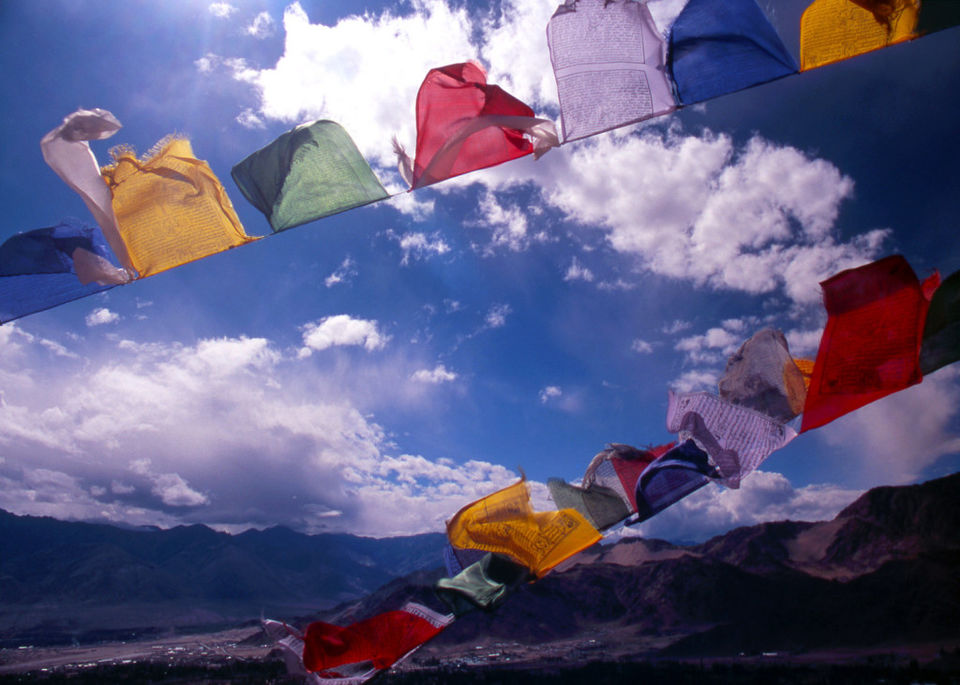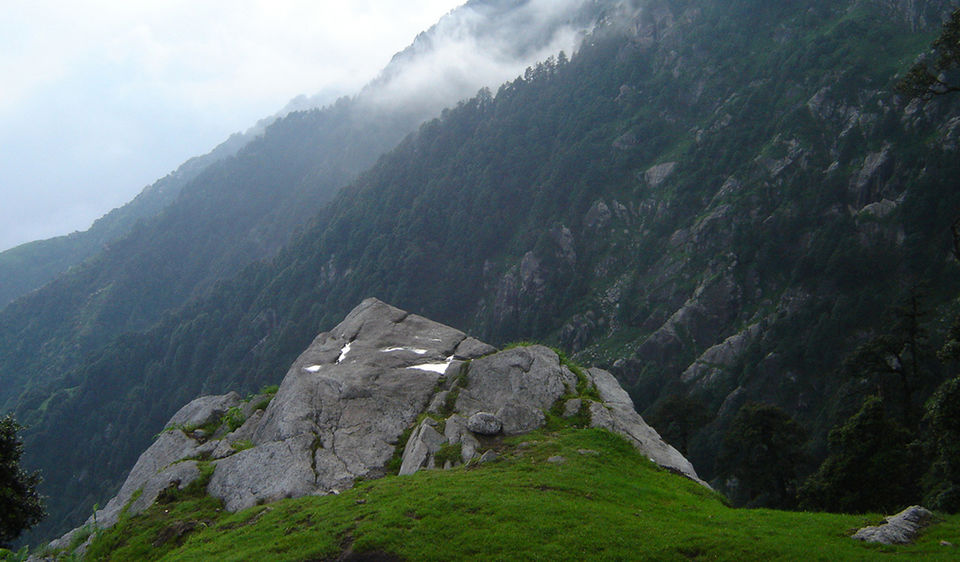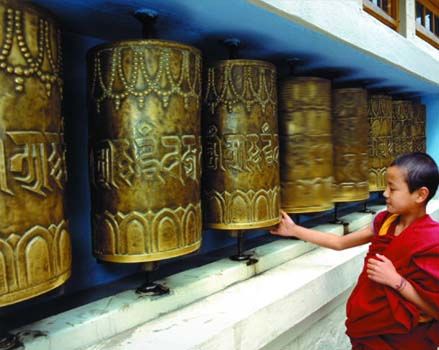 Now my journey started from Mumbai, my city. I picked up the train for chakki bank station, then next day i used a bus service for tour of Temple of Mata Aashta Bhuja, Saperu. then, after a night stay in temple, washed out from soul then, I moved to the path of Dharamshala by bus. Journey was very good & the view which i saw inside from the bus was amazed me. Many of the foreigners , domestic people sat on the rocks of valleys and studied books, Meditations. I was seeing the view to the very sincere way. then bus reached to the bus top. Some people went out and come in. I was surprised to see people because everyone was very happy without any reason, then i learned Happiness not come from any reasons or things, It is our greatest assets and it's our rights.
Now I reached to the Dharamshala.
Dharamshala is divided into two distinct areas that are separated by a 20-30 mins, 10 kms bus or jeep ride.
Lower Dharamsala, consists of most of the government offices, Schools, the local Hospital, and commercial areas. It also has a few tea gardens. One in the area of Chilgari and another just beyond Dari. It is a typical small Indian town that, other than for the bus station, is of little interest to tourists. One can enjoy the view while driving through.
Triund.
2nd day I went for Meditation- Tsuglagkhang Complex, then Monastery & Tushita Meditation Centre.
There was a peace, relaxation & Proper Meditation environment.
Slowly thunder wind touched my soul when i was meditating with closed eyes. It was my Amazing experience. After spending 3 days with same routine i got to know what meditations actually mean. My little bit unsatisfied behavior gave me Much .
So, "Stay live & Stay Unsatisfied", then you'll get new experiences, new knowledge, new excitement.
-Aashu
"Dharamshala - Land of Pure Meditation/ Healing/ Yoga"
My life was going good, everything was perfect, no health problems, no tension, nothing to worry but there was a thing which gave me a little bit unsatisfied behavior. As I am a continuous meditation practitioner, I was very curious and hungry about pure meditation forms & wanted to experience it. So, I visited nearest temples/monasteries/ places for meditation but not satisfied with all. There were good places for peace and relaxation, but that were not a perfect one which I actually want to experience "a true feeling of meditate". The place which could provide a pure meaning of meditation & peace was still searching...
When I was driving my bike in my city, a person (Aashu) stood aside the road for waiting a bus, I gave him a lift to drop him to the destination which actually nearby from my route. Discussion with the the person while driving gave me a new information about the place which I had been searching from 4-5 months. He told me about the perfect place for meditation. He also used to go that place every year to meditate. I was quite happy with the information. Now the thing was that how i didn't know about the important information regarding discussed place, where many tourists go for enjoyment/ scenic view but nobody notices for this.
Ashutosh Shrivastava who already have travel company named MILESTOGO-MTGTours suggested me a place named "Dharamshala", Himachal Pradesh.
Everybody is very familiar with the place Dharamshala but very few knows about its magical story and its magic.