"Don't tell me how educated you are,
Tell me how much you have traveled"
- Muhammed
As pleasant as the quote may seem, I never understood its true meaning till my trip to 'Dharamshala'. The trip wasn't just another vacation or sightseeing escapade but it gave me a true flavor of perks of traveling.
Do not misunderstand me. This is not a senseless checklist of "why traveling is important", which I have copy pasted from internet. In fact, it is a personal story which has real incidents, experiences, moments and travel inspiration.
So hop on and let's travel together…..
1. Reaching Dharamshala – A Journey within a journey
Sitting at café near Delhi ISBT, we are feeling pumped and thrilled and eagerly waiting for our overnight bus to Dharamshala. I decided to call the agency just to confirm the details of our bus and to our utmost surprise, the operator very nonchalantly informs me that there is no such bus and he has stopped the bus service 15 days back!
So, at 8.30 pm we come to know that our "scheduled" 9.30 pm bus was never scheduled in the first place. Panic! Panic! Panic! We are from Mumbai and being stuck in Delhi at night with your girlfriend can be a scary thought. We ran to the ISBT ticket counter to see if any alternate arrangement can be made. There was chaos and chaos everywhere but no solution. After arguing with our bus operator, hustling to find a ticket for couple of hours, we were even ready to change our destination completely and go wherever we find a ticket to.
Suddenly, we came across a private bus operator outside ISBT offering to help us reach our destination. We finally saw a ray of hope and decided to go for it. At the counter we came across two guys from Delhi who also wanted to go to Dharamshala. So we befriended them and decided to take the journey together. The tout made us walk from point A to B to C to D just to find the right bus for us.
After hustling for almost two hours we got onto a bus which only took us till Pathankot in Punjab. After reaching Pathankhot the next morning, we took an auto and reached the bus stand for our final bus to Dharamshala. The journey from Pathankhot to Dharamshala was another 3 hours making us reach Dharamshala at 2 pm! Phew!
So the journey which started from Delhi at 11 in the night finally ended at 2 in the afternoon the next day. It was raining and temperature was 4 degrees and there was literally smoke coming out from our mouths. But it was incredibly beautiful and indeed making it a journey within a journey.
Lesson 1: Things will not always go the way you plan. Relax. Do not panic. Take a step back. Think and find a way to continue your journey
2. Meeting people on the road
Now is the right time to tell you more about the two guys we met at Delhi ISBT. Rajesh and Manish, buddies travelling for an extended weekend trip. They had no accommodation or hotel bookings so we offered to check at our hotel whether they have a room for them. Luckily they did and we headed to our hotel. Little did we know that we are not just sharing the hotel but we would end up sharing the entire trip together?
We had a blast during our trip. On the first night, we had a night out session with them with food, music, dance and lots of conversations. Major part of our conversation was around "Mumbai-Delhi" and what we all thought about each other's cities. We really got to know them better and connected on a personal level. It never felt forced or uncomfortable. It was all natural & organic.
Many of my friends were shocked when they came to know that we spent the trip with two "Delhi guys" as it could have been risky since I was travelling with my girlfriend. Such is the perception of Delhi and frankly even we were a little scared but it did not stop us from befriending and once we knew them better, all those perceptions, fears, judgments etc. flew out of the window. I & my girlfriend left Dharamshala a day prior to them so we had to bid them goodbye with a heavy heart. I guess, travelling is the invisible thread that binds us together.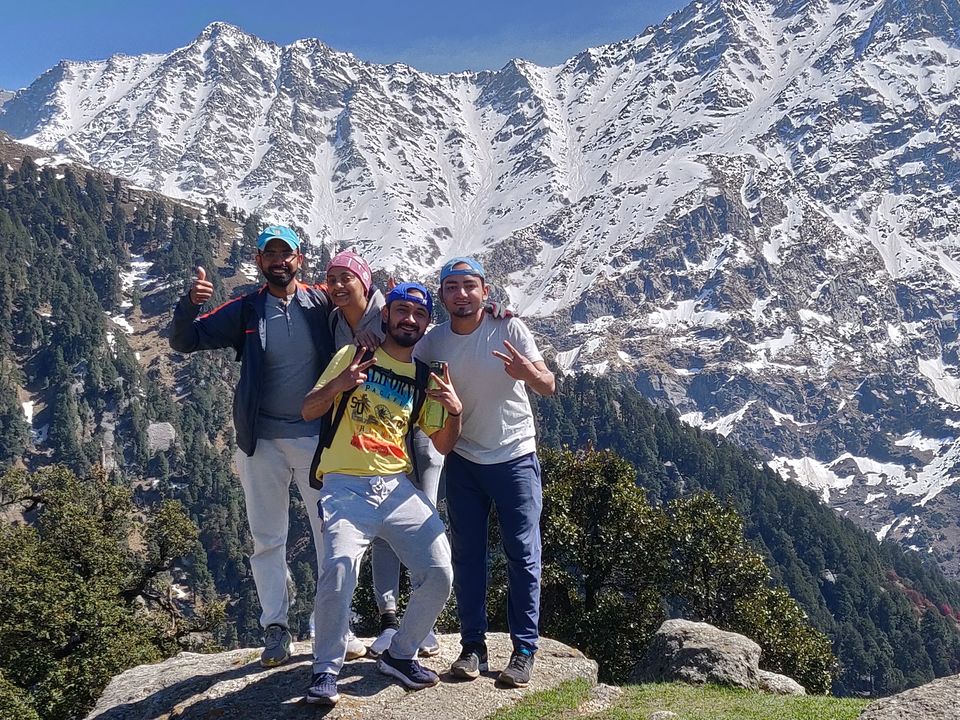 Lesson 2: You will meet people on the road. Be open, be receptive and go with the flow. It will give you a real perspective and broaden your mind.
3. Dharamshala – See it to believe it and fall in love with it..!!!
There is so much to talk about this magical place called "Dharamshala" but I would do a separate article on "Things to Do in Dharamshala" covering in detail about the places and things to do.
Right now, I would just take you through Dharamshala the way we four wandered around the narrow by lanes on our bikes, exploring the monasteries, HPCA cricket stadium, gorging on some pipping out street momos and enjoying gourmet meals at beautiful café's.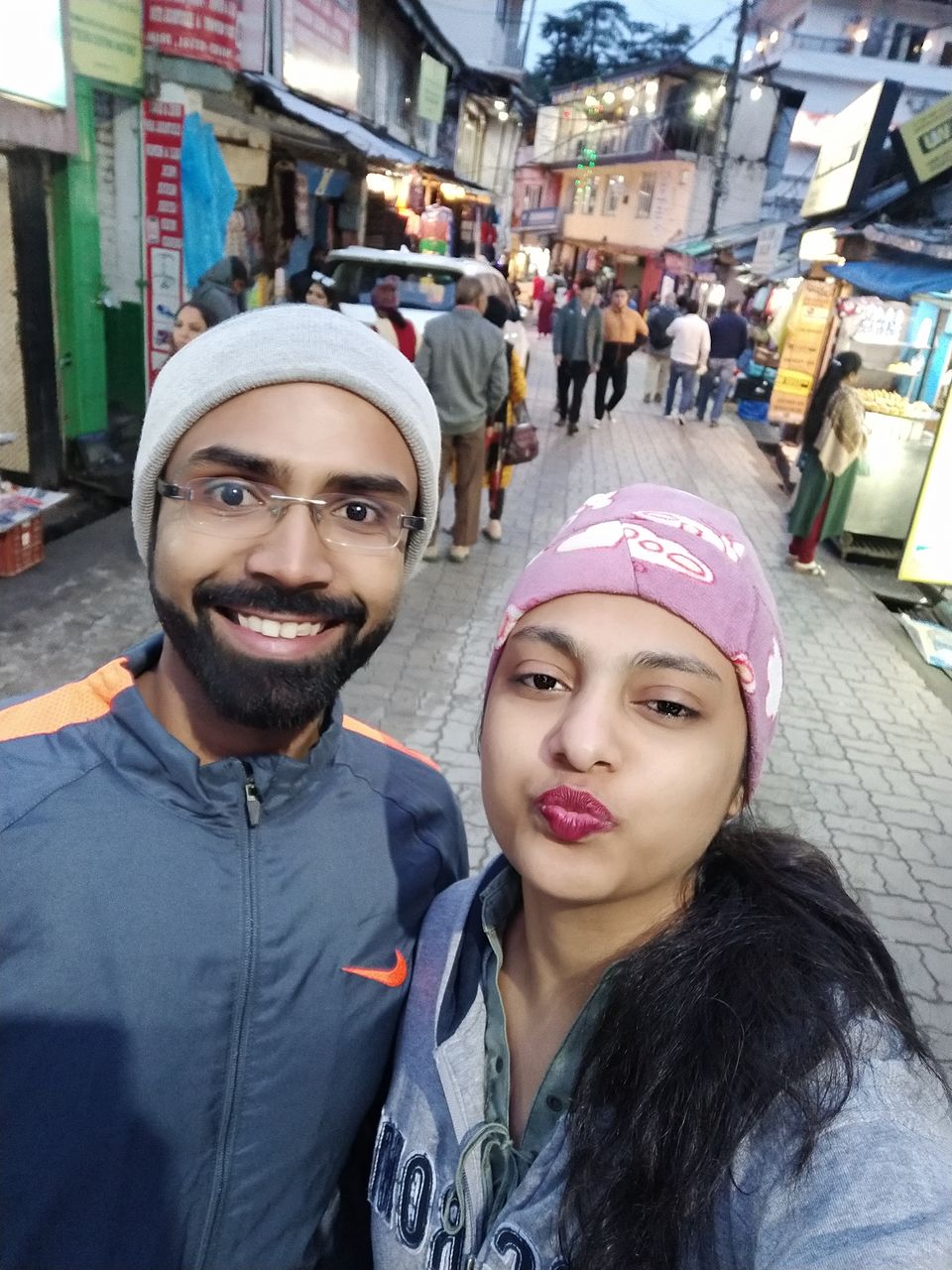 The highlight of the trip was the 'Triund Trek' which is a serene and alluring trekking destination. Situated in the lap of Dhauladhar range, Triund is around 18 kms from Dharamshala. It offers jaw dropping views of Dhauladhar range on one side and the gorgeous Kangra valley on the other.
You can do the trek in a single day or choose to camp and return the other day. We decided to stay in the overnight camp which was the best decision ever. The moment you start ascending the mountains, the journey becomes tough but the spectacular views of the mountains would serve as an energy drink to keep you going especially if you are a mountain lover like me.
Piping hot Maggi, bonfire with fellow campers and a freezing night dedicated to singing, dancing, conversations, and food! Blissfully satisfying.
Lesson 3: Nature is beautiful. Preserve it. Respect it. Always remember that humans need nature, nature doesn't need humans.