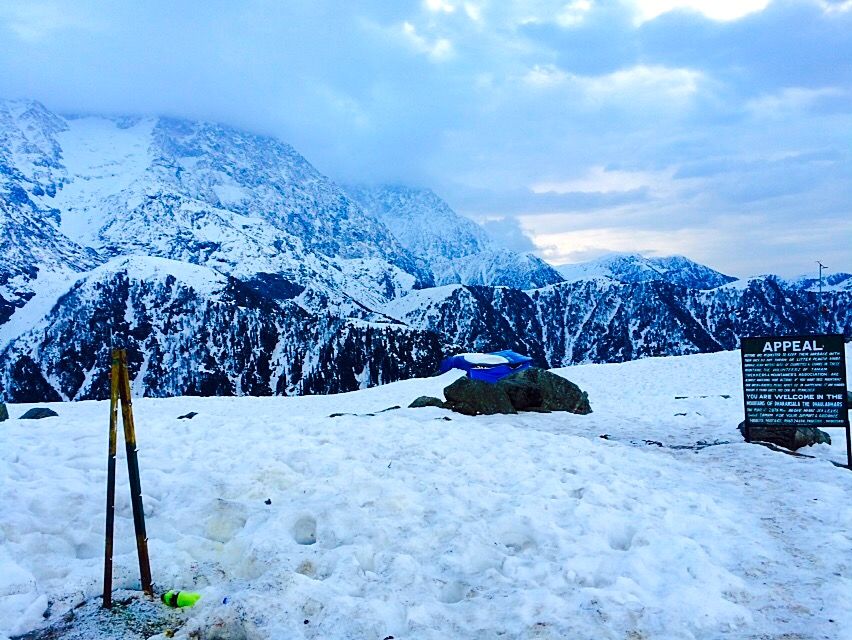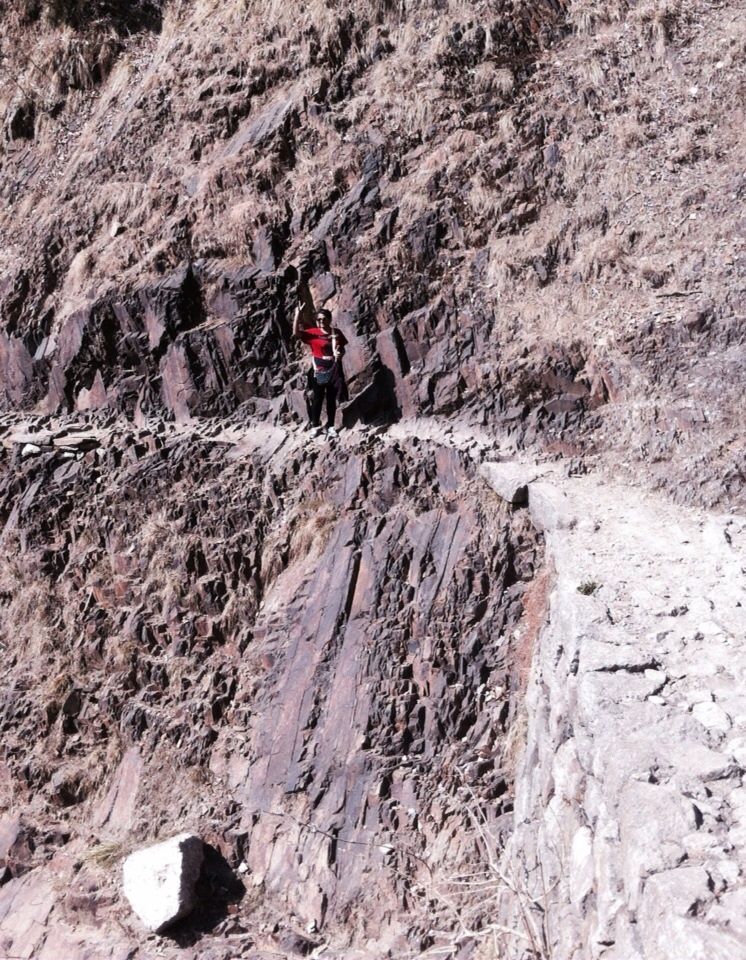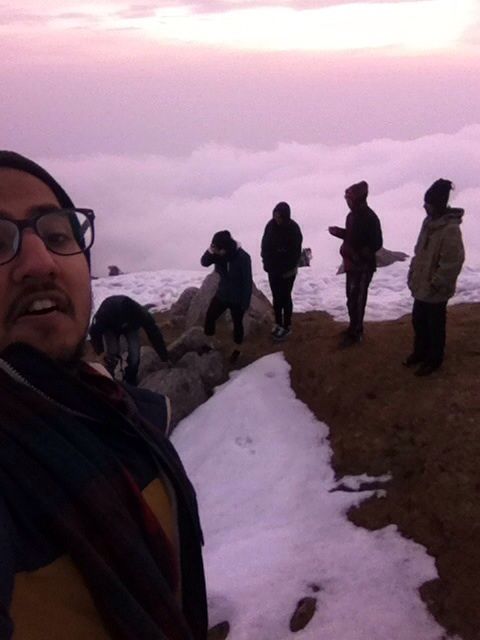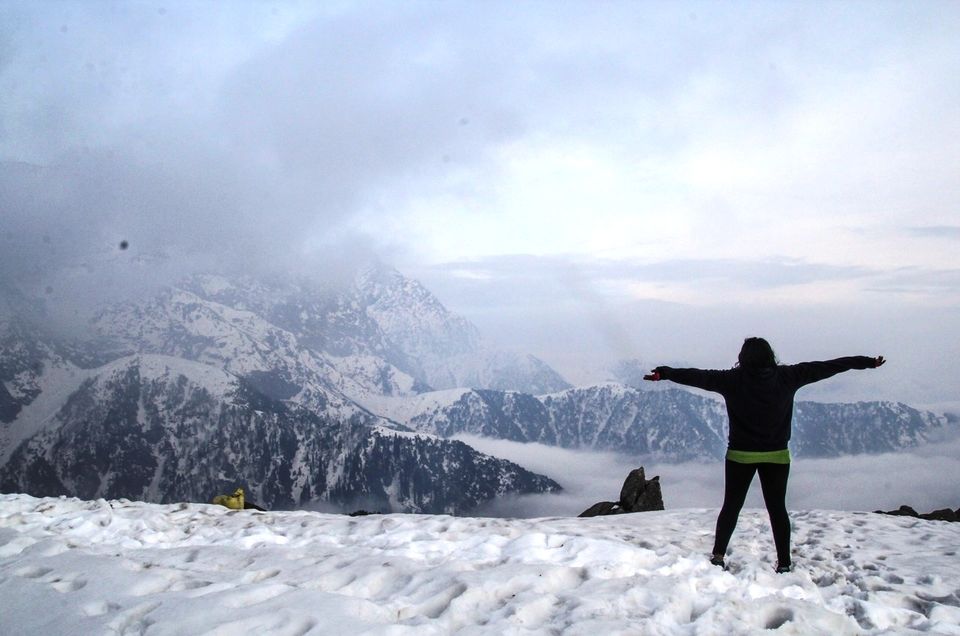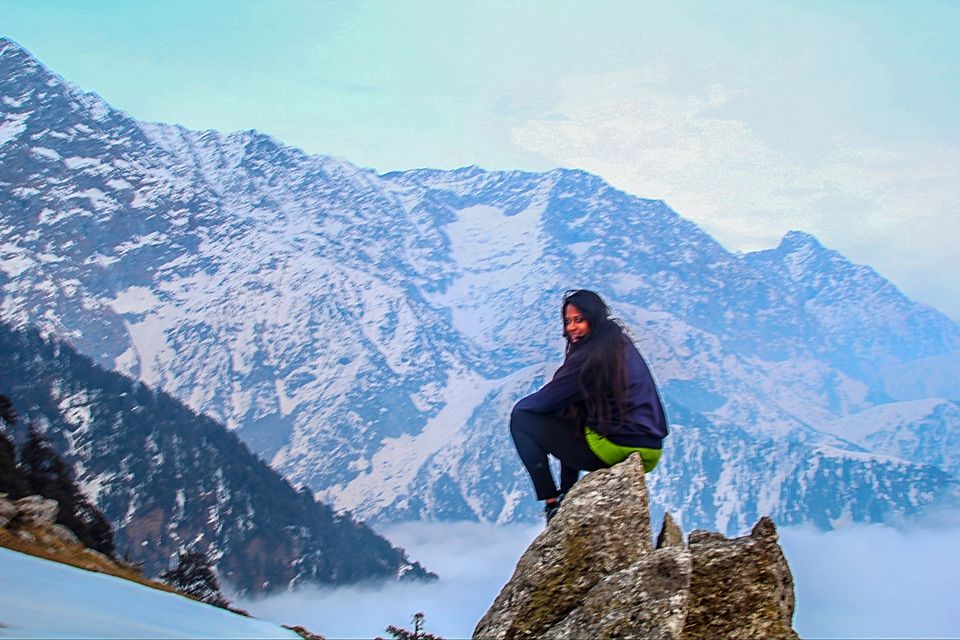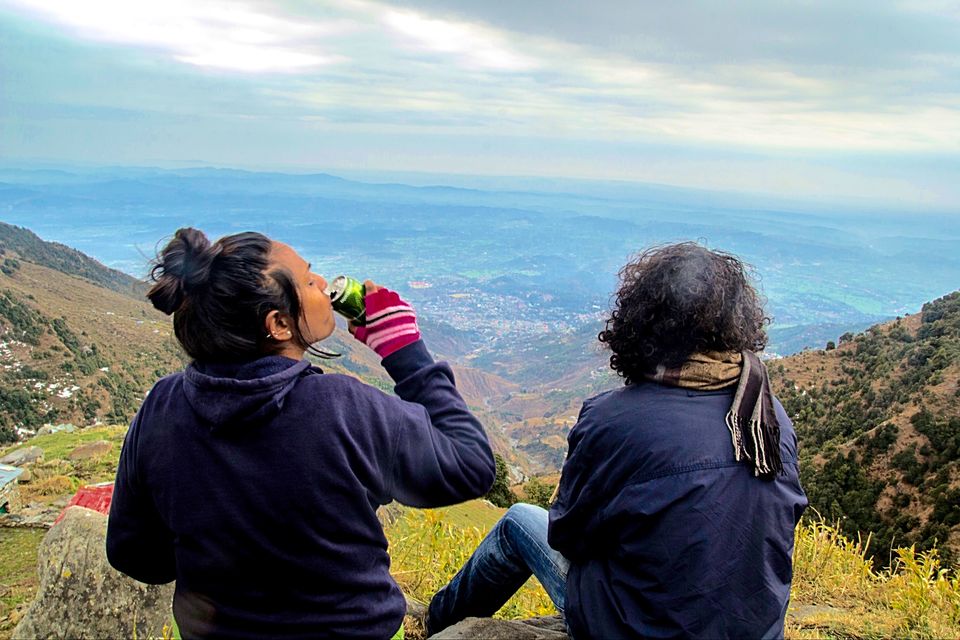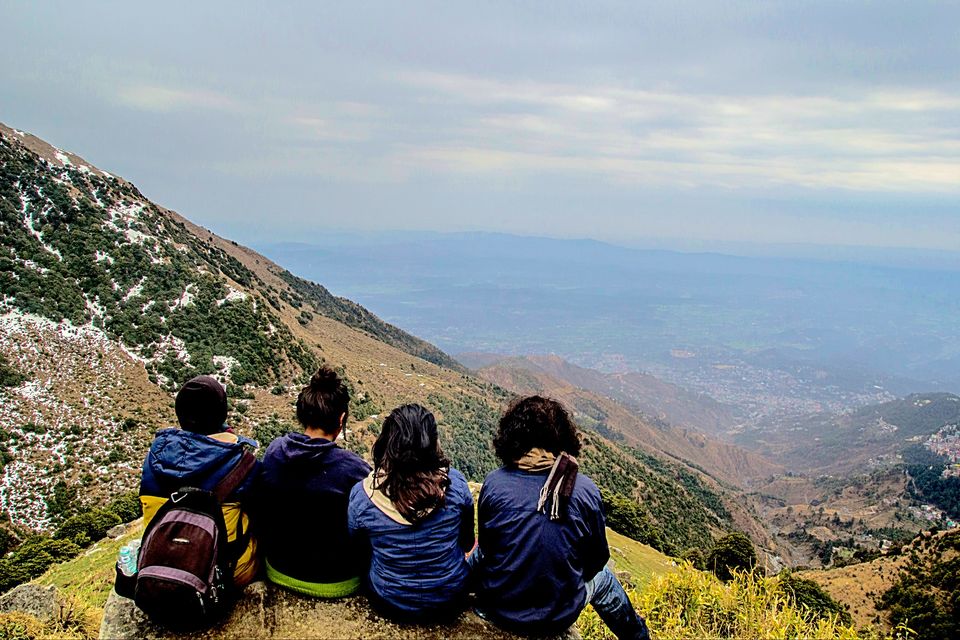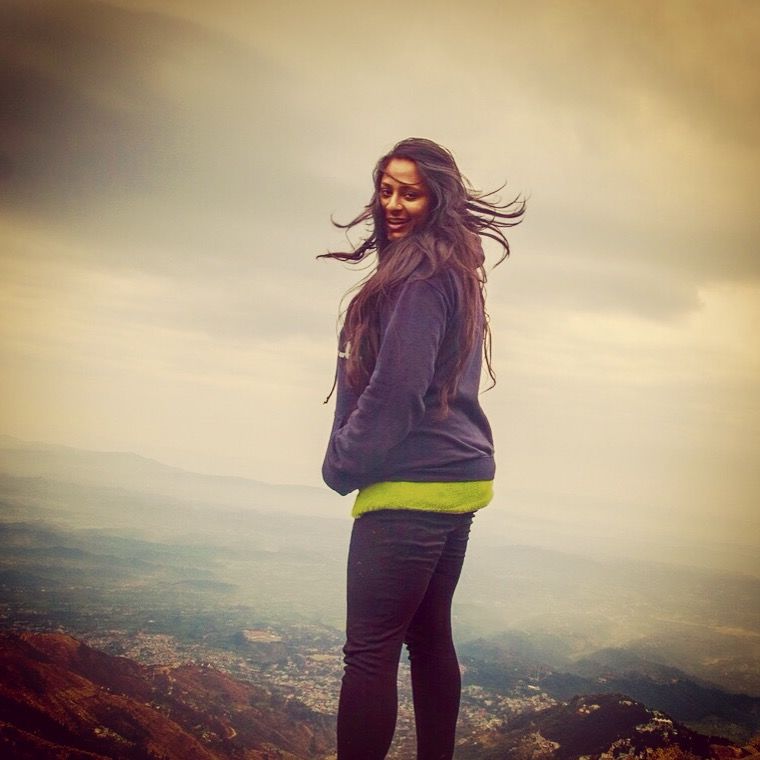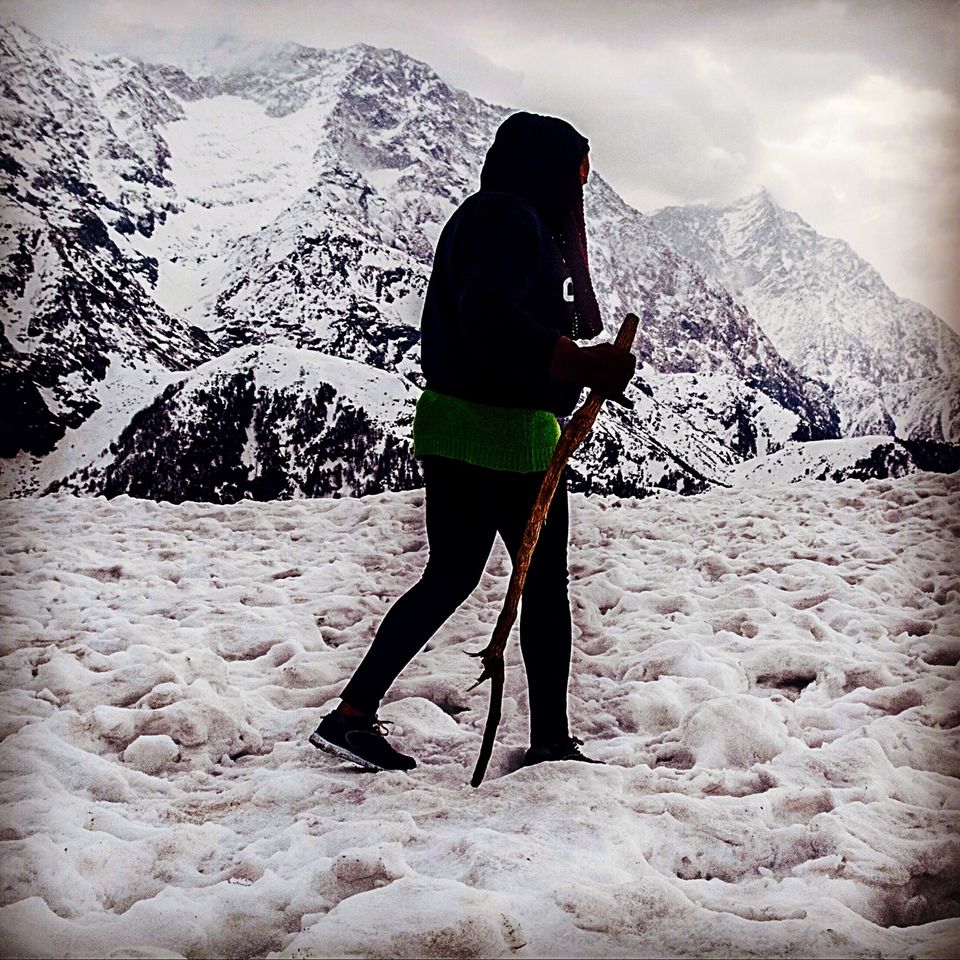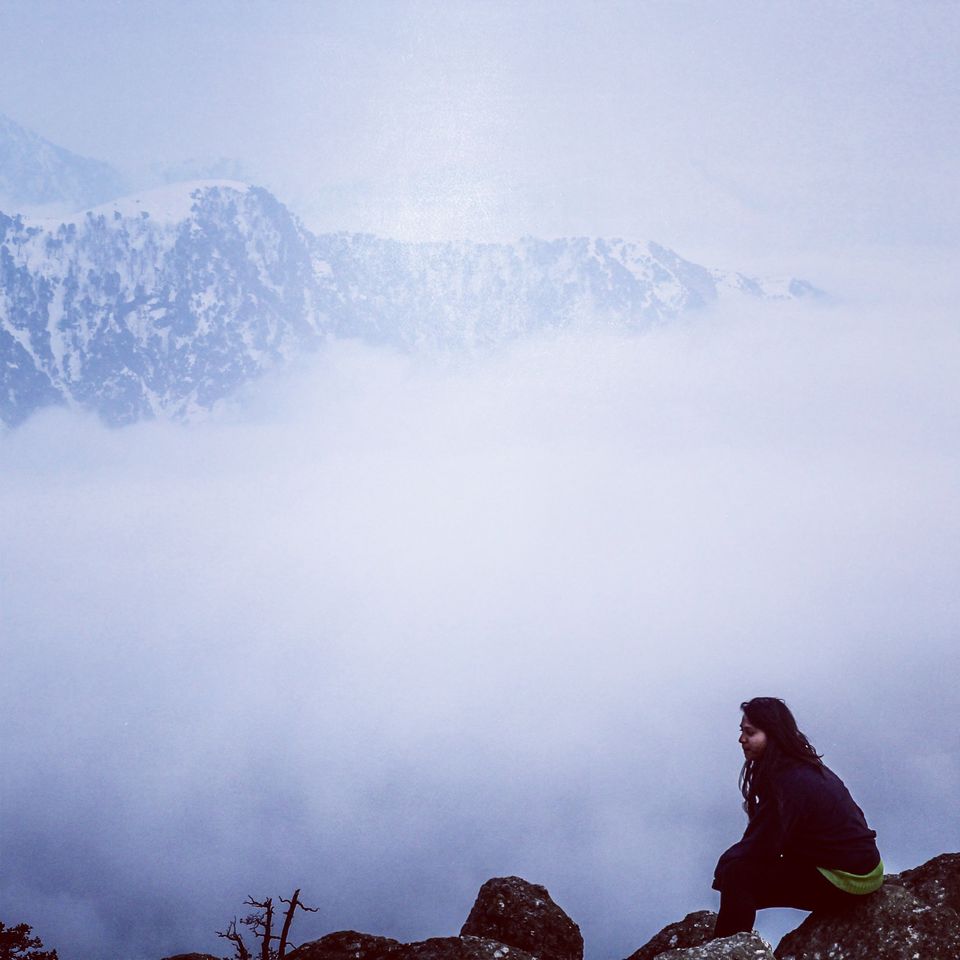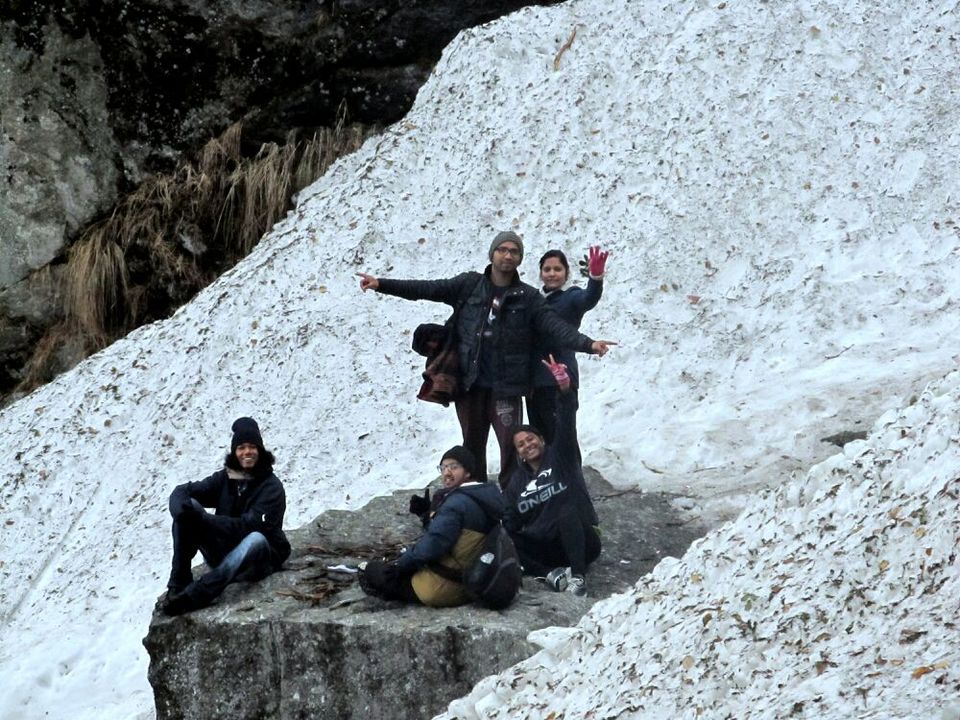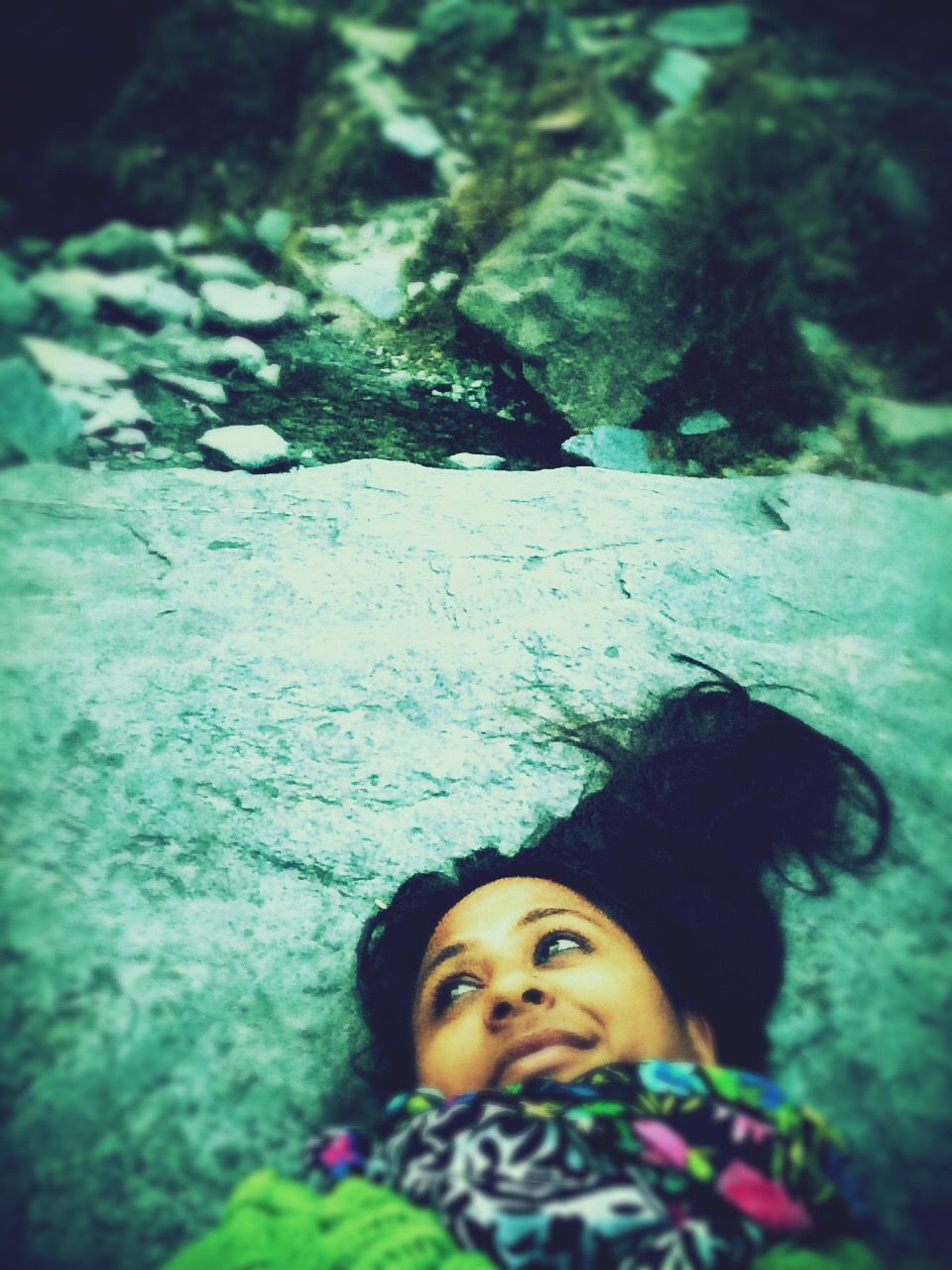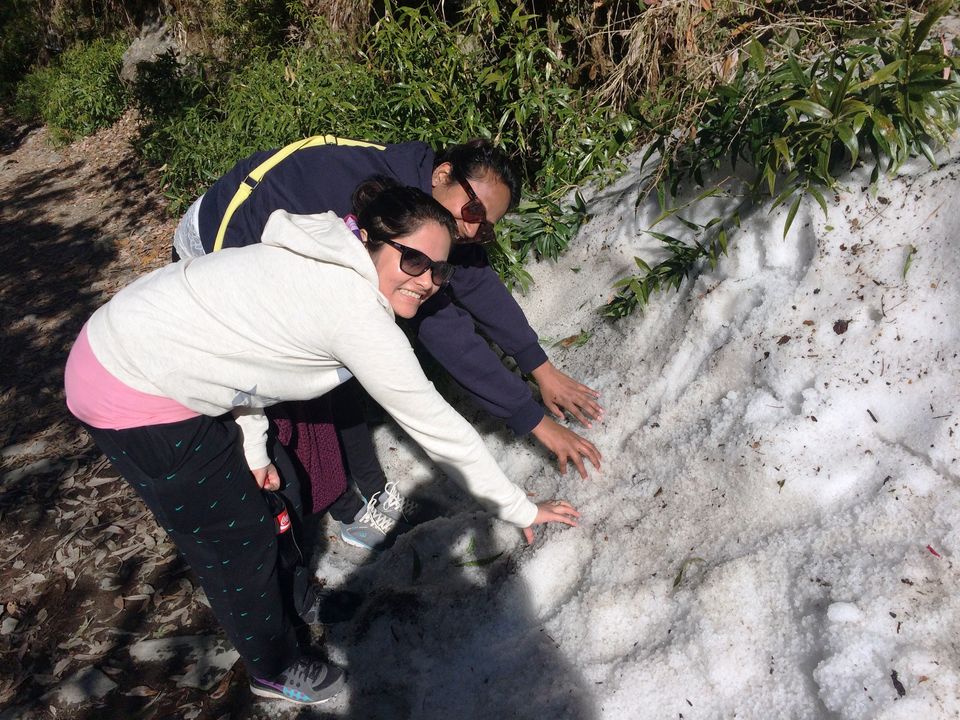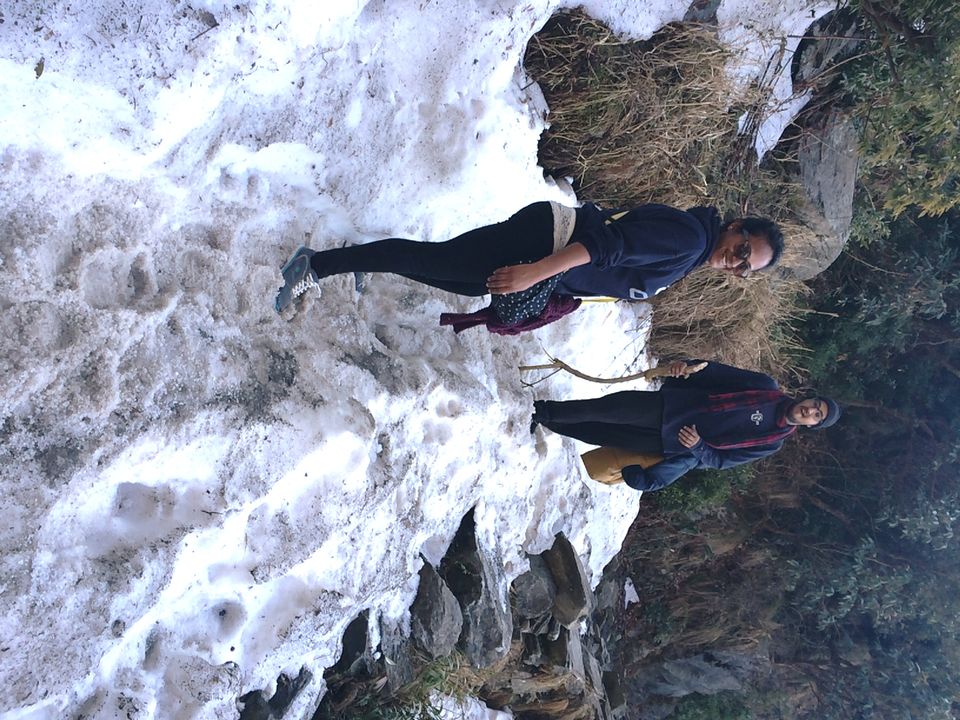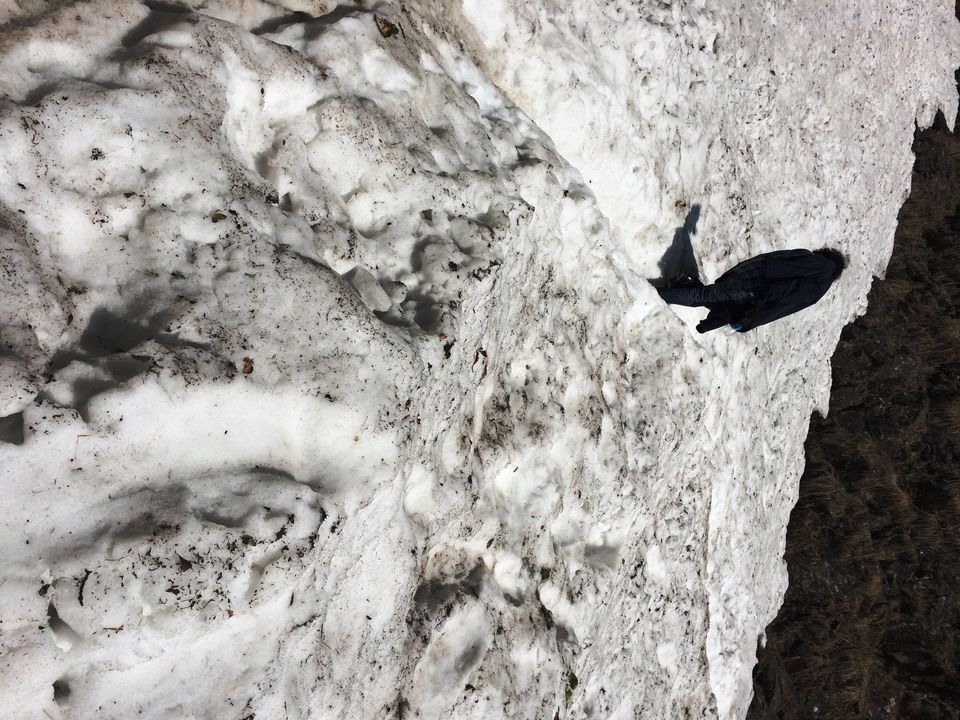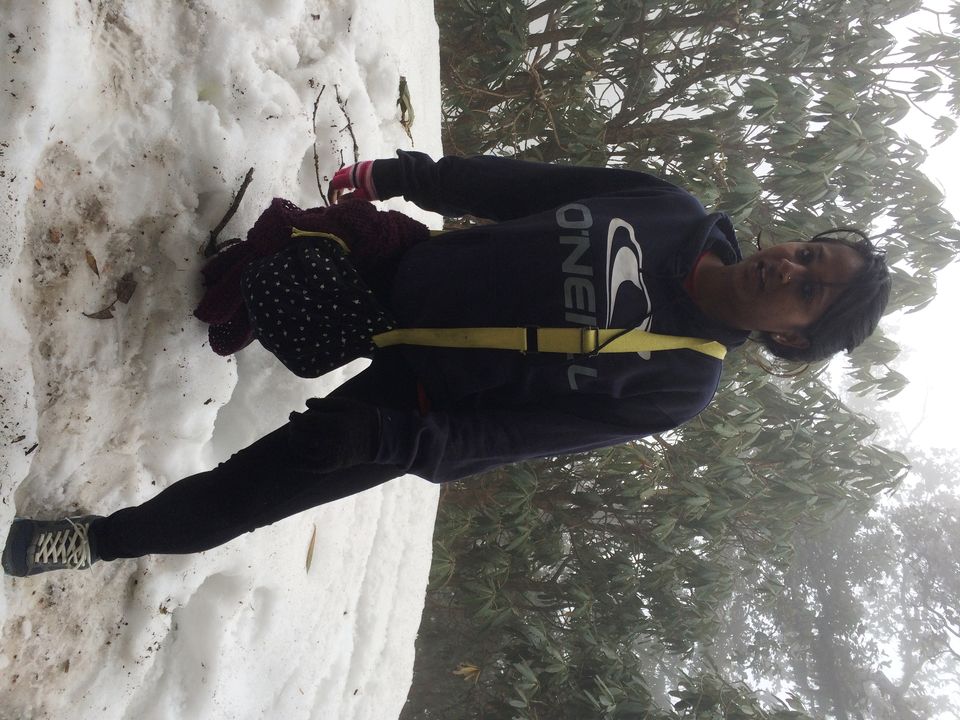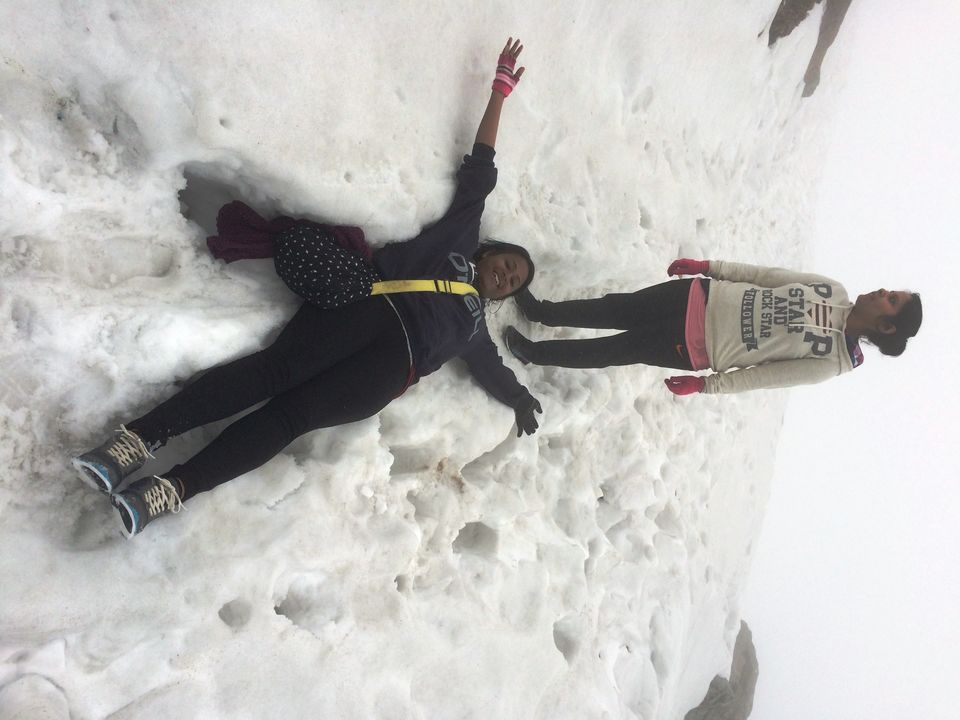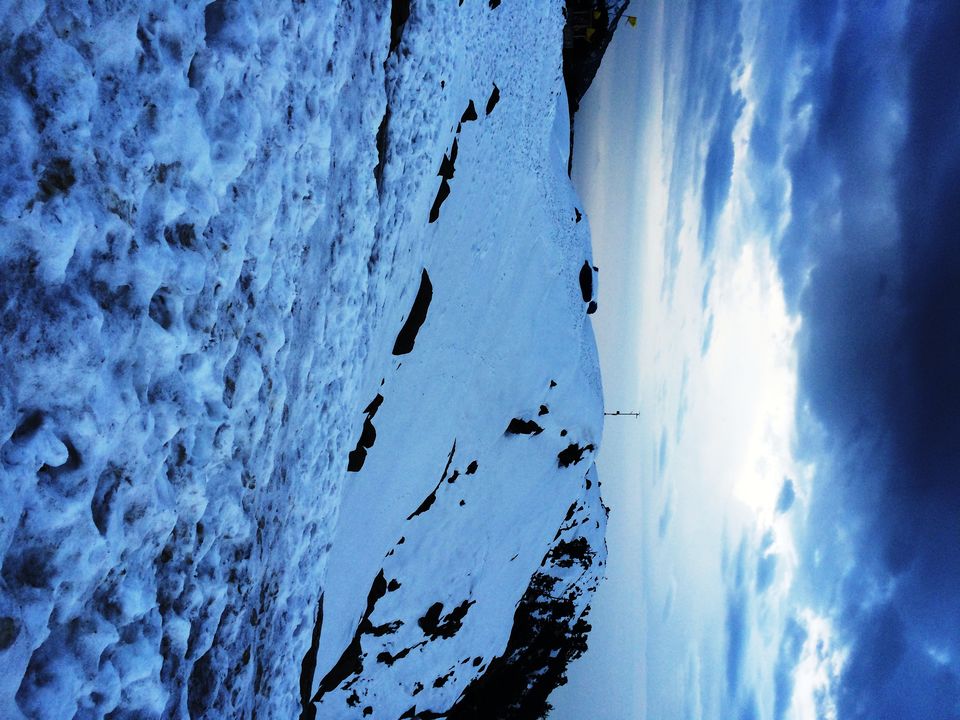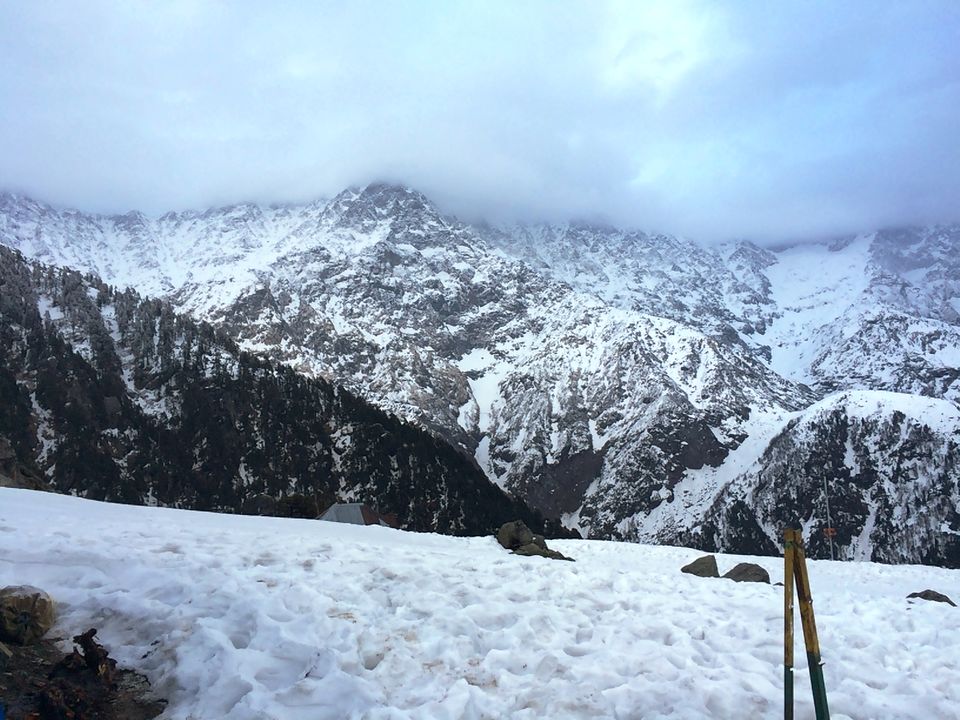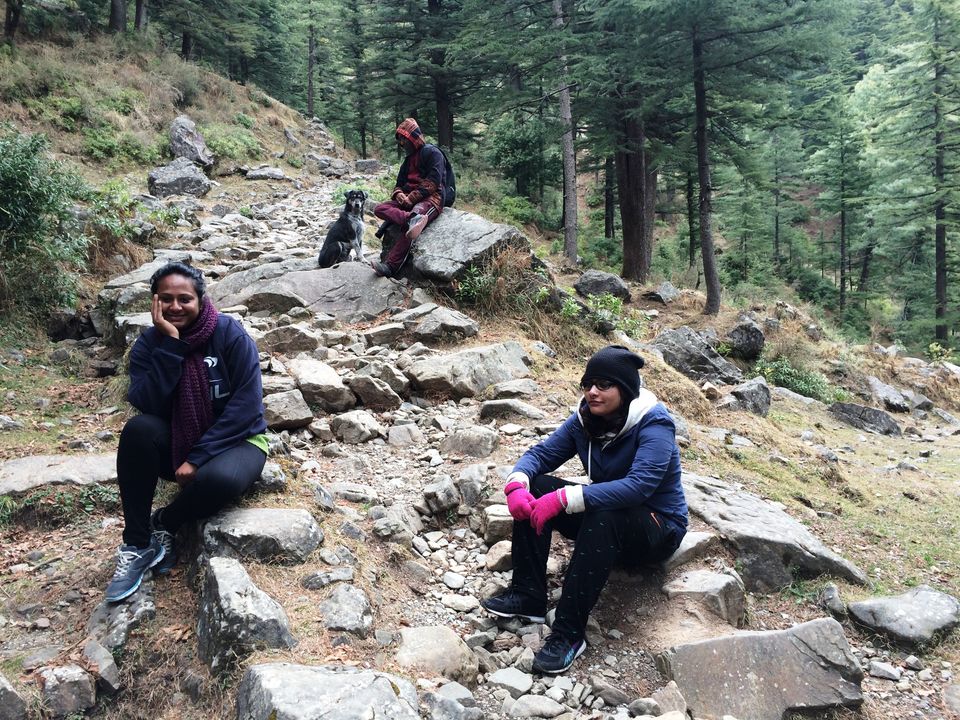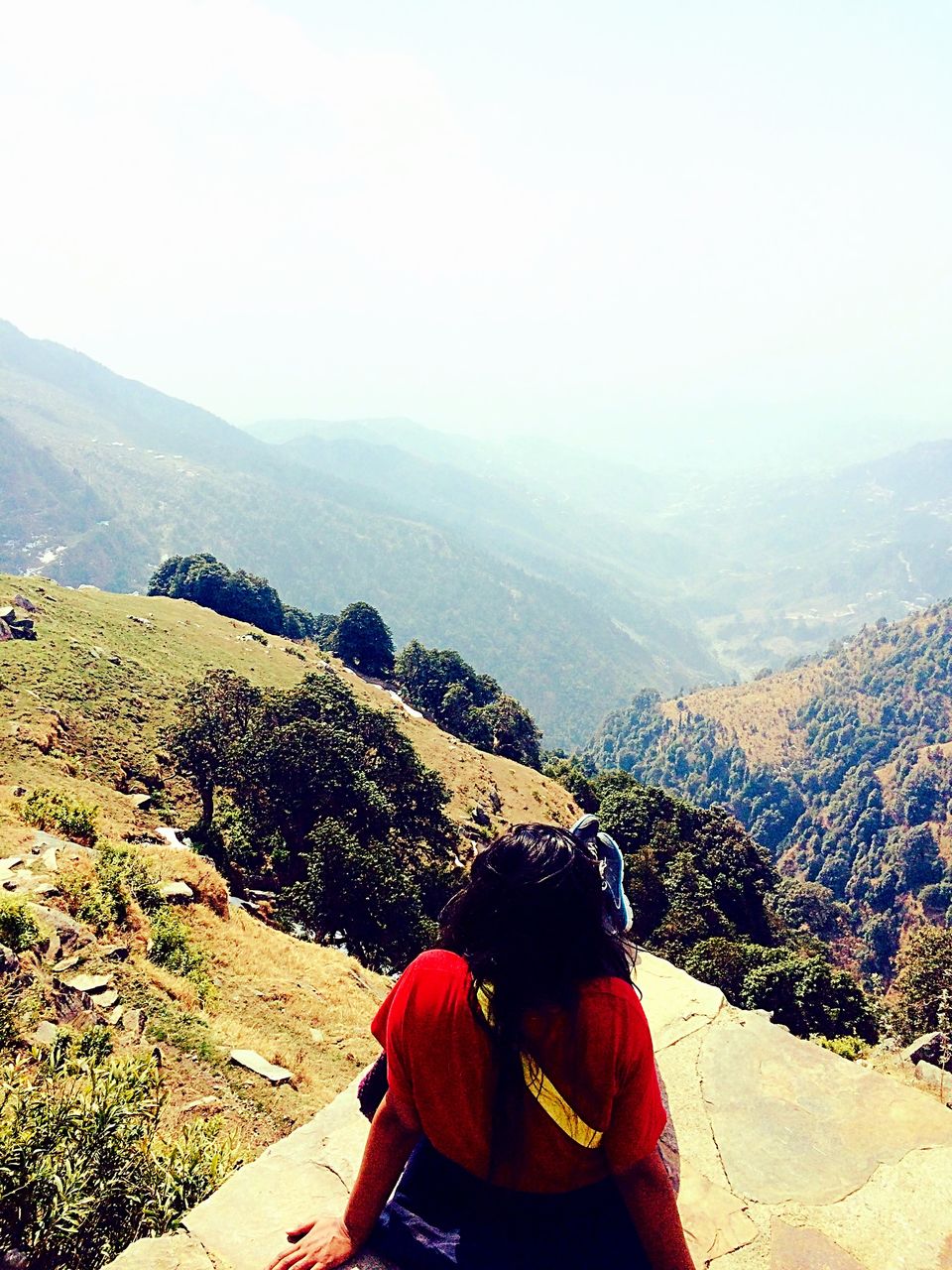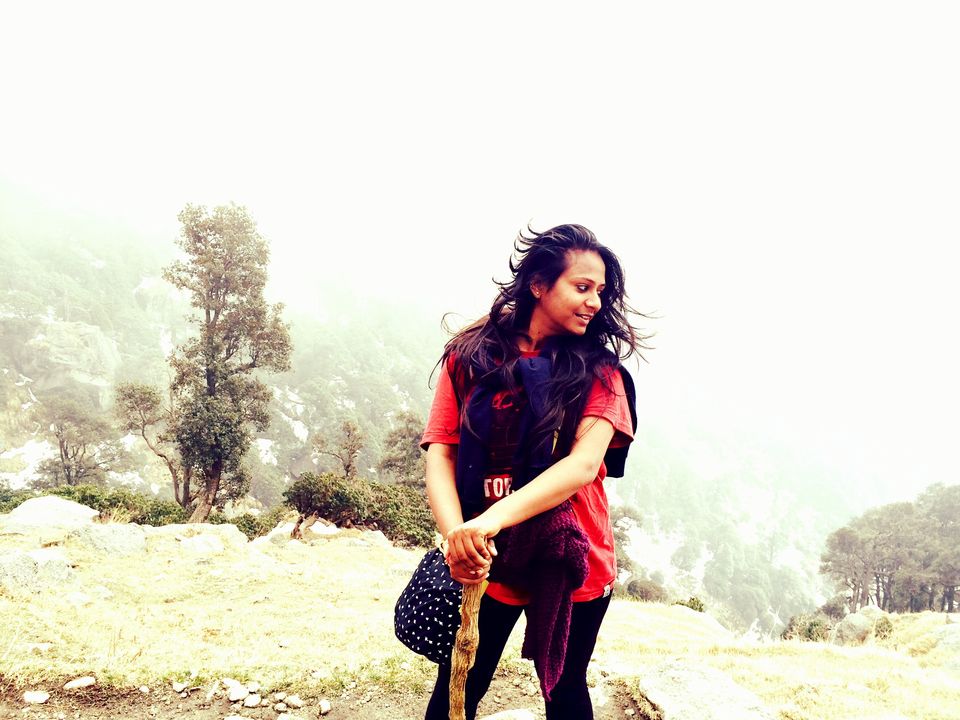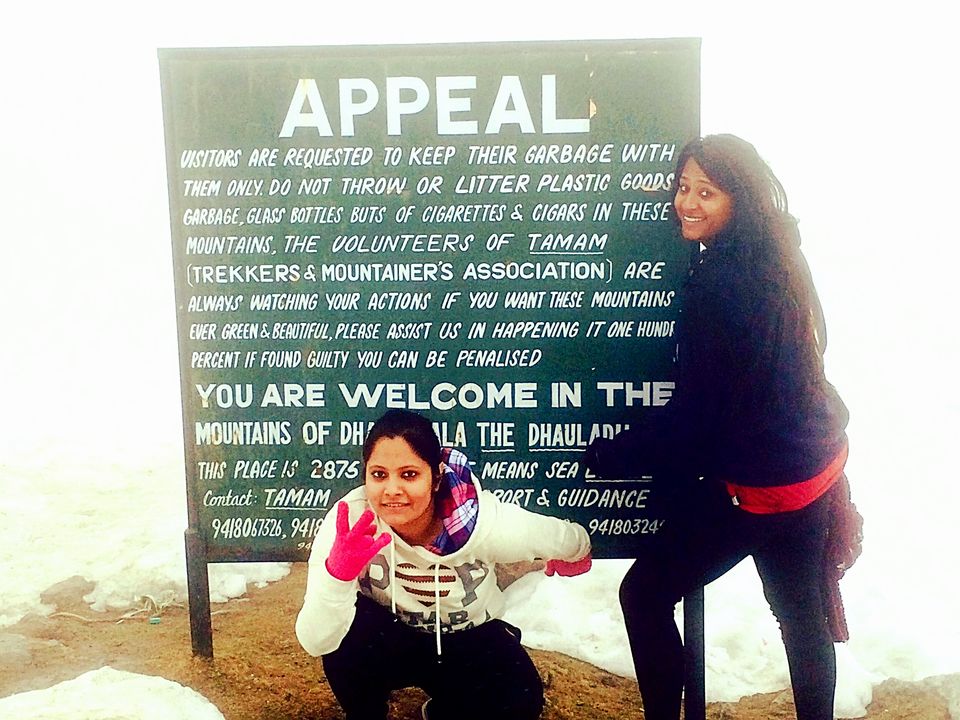 Okay I may have exaggerated a little but for a novice trekker like myself, Triund is no less a glory to gloat about. My entire band of travellers had done small feats here and there but with Triund, we safely thrusted ourselves into the category of budding trekkers..it has a nice ring to it J
Arriving in Mcleodganj was so refreshing with mountain air caressing your face and distant chimes of monasteries that dot this proud hill station in Dharamshala. The only annoyance to this otherwise fantastic start of the holiday was that it happened to be 14th Feb, YES! Valentine's Day is a punishment for travellers like me who run to the hills to escape crowds and meet more crowds because they are feeling particularly romantic on this one day of the year…! Well to each his own. Stuffing my pent up annoyance, we started looking for an accommodation which is no challenge in McLeodganj because as soon as you de-board, tens of hotel wallas will flock around you offering the "best" deal. We heeded one and moved to our humble abode, which was "humble" in every sense of word!
Waking up from a deep slumber in our room after good 5 hours, we ravaged the Nik's kitchen to satisfy the hunger. The food was overrated and expensive but the views from their outside sitting area kind of made up of for it.. Taking a short walk to Bhagsunath Temple and falls was the next logical step and we took that since we didn't have anything better to do anyway. McLeodganj is boring unless you have an agenda. After spending some time, we started walking towards Main Square and I happen to notice a live band playing that night, in honour of the couples who came to McLeodganj looking for some love in the air. Seated in the restaurant and mooching off the smuggled booze we geared up for romantic night that was to follow. But as it turns out, Punjabis can really get carried away after a couple of drinks. Our live band was soon hijacked by the frenzied crowd and it is not known when the transition from soft melodies to loud Punjabi numbers happened. The whole crowd joined in with loud songs and a personalized performance where the band was to be! Nevertheless, the evening ended with an awesome story to tell later.
Around midnight we were joined by two other travellers who were to accompany us to Triund, which was the main highlight of the trip. As much as we were dissuaded by the locals, all throughout the day, to skip the trek next morning due to expected bad weather, it gave us a bit of rush to do it and we decided to stick with the plan amid uncertainty of what lay ahead and as some locals said, a brash decision. All's fair in the name of adventure! Getting introduced over some more drinks at our hotel, the people that were strangers an hour before bonded pretty well and called it night to gear up for a trek next morning.
As was planned, we woke up promptly at 8 AM and by 9.30 left the hotel room to figure out the dynamics of the trek and also cover our stay up there. Due to snow, you cannot pitch tents and the government guesthouse in Triund was closed due to bad weather, another bad omen that we conveniently ignored. Making a stop gap arrangement from McLeodganj itself, we booked ourselves into two makeshift rooms in Triund. Despite too many warnings and stories of impending dangers, if there was only thing that we were sure of was that there is no chance in hell we are coming back that night! We accepted the challenge of imminent misfortune and ensured our stay.
Some mistakes that we made though:
-  Didn't take enough water for the trek (c'Mon it is a trek, u will need water! Wonder how none us took it that seriously)
-  Didn't have any food (food on the top was a luxury and atrociously priced)
-  Had moderate breakfast despite knowing that we have a mountain to scale (and do I not mean that FIGURATIVELY)
-  Fed on a small packet of dry fruits which was divided amongst five people (so basically, a handful of nuts for the nuts to sustain them a trek of 10 KMS!)
These are some mistakes we realized one by one as we progressed on the trail. The starting was obviously one filled with excitement. We were so full of energy, stopping at nothing, unless to take a few precious breaths that we seemed to be losing too often (thanks to our deplorable city life!) Soon enough, our bodies got accustomed to the heavy duty movement and we were able to cover larger stretches without panting.
Our first major stop was magic café that gives full view of the valley. Quick refills of water and soaking in the sights, we resumed our trek to reach on top in time so that we can see the sunset. When the trail began, we were pretty excited to see small splotches of ice. Little did we know that we will be faced by snow 4 feet deep as we move farther ahead.
Overall, the trek to the top was challenging for the one who is a beginner and the last stretch of 2-3 KMS is where you would have to push yourself beyond your seams to keep going. The snow was soft, deep and the trail was only thin enough to accommodate one person. The others had to follow and don't even think about overtaking! One misstep will propel you deep into abyss, robbing you of a chance to regret! Just like everyone else, we stepped on to the foot marks of the last person who left the trail behind to prevent ourselves from getting stuck in the snow, which happened far too often for my comfort. Tripping, falling face down and swearing through that last stretch, it was a moment of victory to reach the top and the views were beyond belief that managed to take away all the tiredness from your body within a few instants.
Spotting a lone tea shop, we ran to the comforts of it and ordered ourselves a "sumptuous" lunch of magi, tea and bread omelette. The food was so expensive that we decided to skip dinner, another mistake. After a small recharge of our broken bodies, we walked another 500 meters (the longest and the toughest half a kilometre of my life!!!) to reach the place which was to be our room for the night. This one was stripped down to basics to the last letter. A bed, 2 blankets and a candle, that is all the amenities you can expect for Rs. 500 a night at 9000 ft. Even though it was the least maintenance accommodation, it still seemed like a luxury for us to stretch our backs after a long walk. Girls, please note that there are no washrooms up there so you really have to struggle if you want to unload yourself.
After resting for some time, I just decided to get up and walk outside in thick blanket of snow to take in what we came for. When we arrived, it was still too cloudy outside so we didn't know what sights the clouds hid beneath its shroud. Thankfully the god was merciful and the clouds lifted to unravel the mighty Dhauladhar range that we were oblivious of, so far. What I saw left me speechless for longer than I thought. I finally found my voice and called every one of my companions to come out and devour the view that lay ahead of us in its pure raw form. Soon the cameras came out and we went hysterical with clicks. Tired of experimenting with our photographic skills, we spotted a few rocks and sat in close group together. In that moment we upped from 5 travellers to 6, as another solo tripper joined us in our frenzy. Sipping neat rum for warmth and eating biscuits for snacks, we started singing songs to warm our throats that left the valleys resonating with our cacophony!
In no time, it got dark and the dhauladhars stood as formidably as they are expected to be, the winds howling ever so fiercely. After we just had enough rum left to last us the night, we ran back to our safe haven and sat close to one another again to keep ourselves warm. Very obviously, we ran out of our magic elixir and with no solid plan of action as such, we decided to take a trek down to the teashop amid torrential winds and pitch darkness.
That is one adventure I wouldn't like to miss a mention of. As one of us rightly joked, it really did seem like we were transporting some sort of illegal ammunition across borders to Taliban when we battled the wind, dark and snow to walk in a certain rhythm so that we stay undetected and delivered the "package" to intended recipient.
Arriving at the teashop, we mooched off some more rum from a local guide, listening to his fascinating stories about a phantom snow leopard (I am pretty sure he was taking his rum kicks by scaring the crap out of us). Making friends with other lone travellers like us, we sat for a while and made the short journey back to our room. Now truly nothing else to do, out of water, food and booze, we had no choice but to call it a night! It was only 9 PM!!! The sleep came with great difficulty as our clothes were still wet from the day's trek and the temperatures were dipping at a merciless rate. -6 degrees outside with no insulation in the room except our own bodies to keep us warm, we somehow managed to sleep through the night. All this while, holding the nature's call and praying to god that it doesn't get uncontrollable.
Next morning I woke up with a splitting hangover due to dehydration. Thanks for our medical supplies that were handy, I was able to get back on my feet and get prepared for the challenge we were warned about. The weather forecasts predicted heavy snowfall and rain on that day and I was too sure I wanted to cross that tricky patch of 3 kms before that nature's atrocity struck us. But as soon as I stepped out of the room, although the weather seemed like preparing for the havoc to come, I ignored the distant formation of clouds and took the vastness of Dhauladhars with the same awe as I did the day before. This spot was lonely and with admonition from the locals below, even less crowded. We joined our bandwagon of travellers at the tea shop and again raided the morning breakfast like ravenous beasts. Stuffed to heart's content and also covering the other far end of the plateau, we finally bid adieu to Triund for our downhill walk.       
The trick throughout the trek is to drop your weight on to the other side so that even if you miss a step, you don't fall into nothingness. We did what seemed prudent, talk about survival instincts, and crossed that patch without instances! As expected we fell down, bruised ourselves but came back one too many! Once the tricky patch was over, the reality of this trip's end dawned on us and we stopped at Magic café again for at least 45 minutes to enjoy the views and sip some beer to go along with it. Finally making it down, we walked all the way to McLeodganj instead of taking a cab from Gallu devi.
You can take cabs from McLeodganj square to Gallu Devi temple which reduces the trek by 2 kms. We walked the rest of the distance from forests and hidden trails, finally making back to the hotel in McLeodganj where our luggage was kept. After changing into fresh clothes, we enjoyed another quick round of rum and coke before we kissed the hills Goodbye and headed back to our grind.
The trek was an amazing experience from the start till the end with adventures like melting snow for water, walking large distances just to "relieve" ourselves (this one is for girls), no food, no money and company of strangers that became friends for life because we all shared a common goal – Travel to explore and make it all about the journey, not the destination!