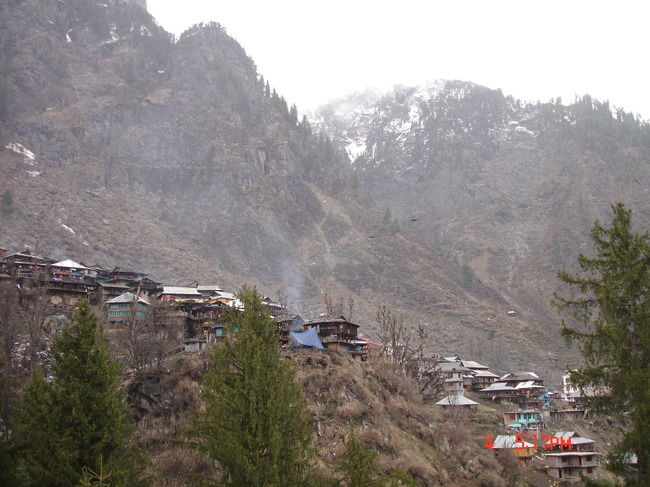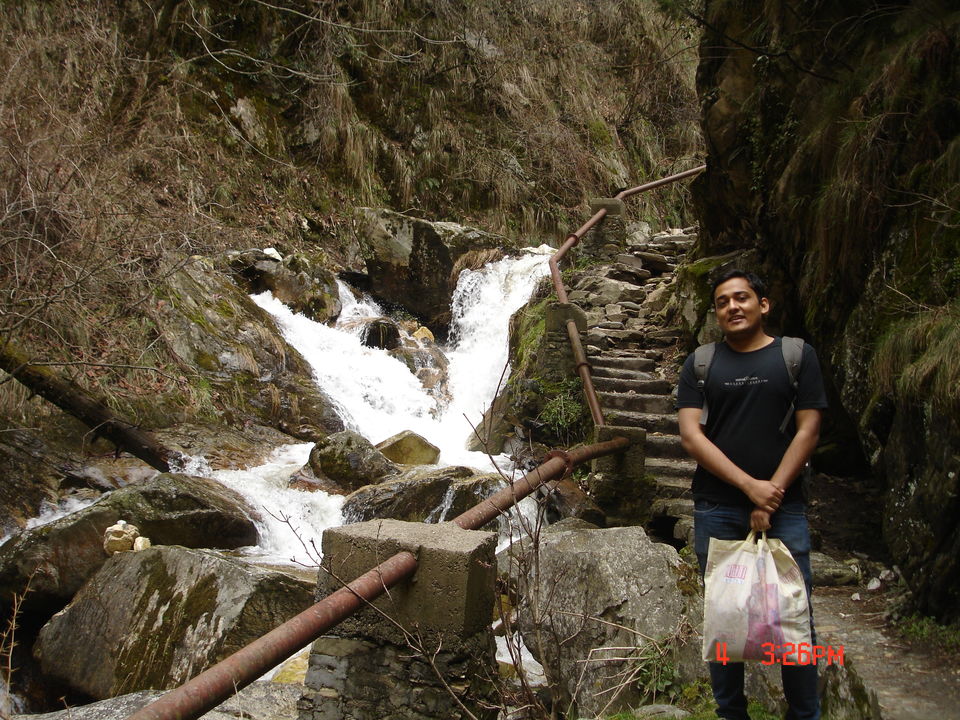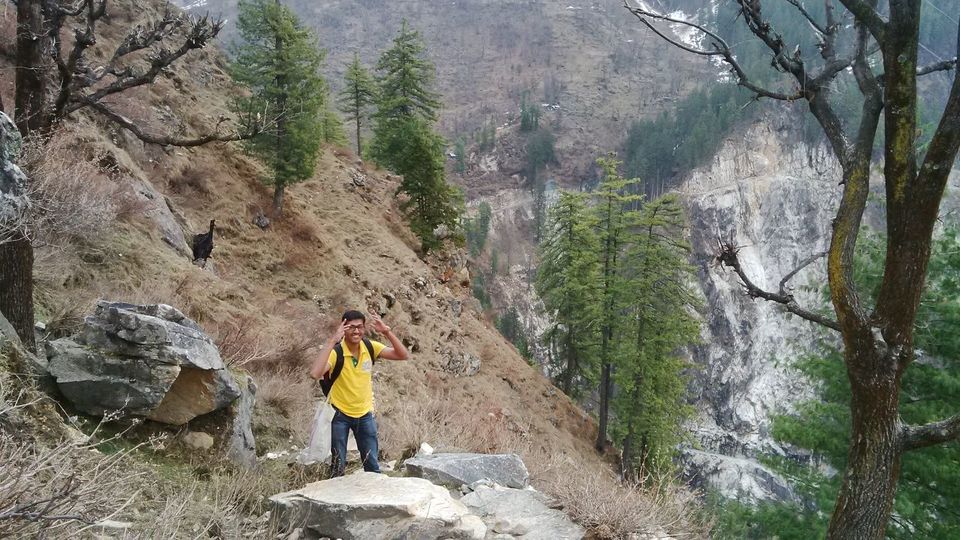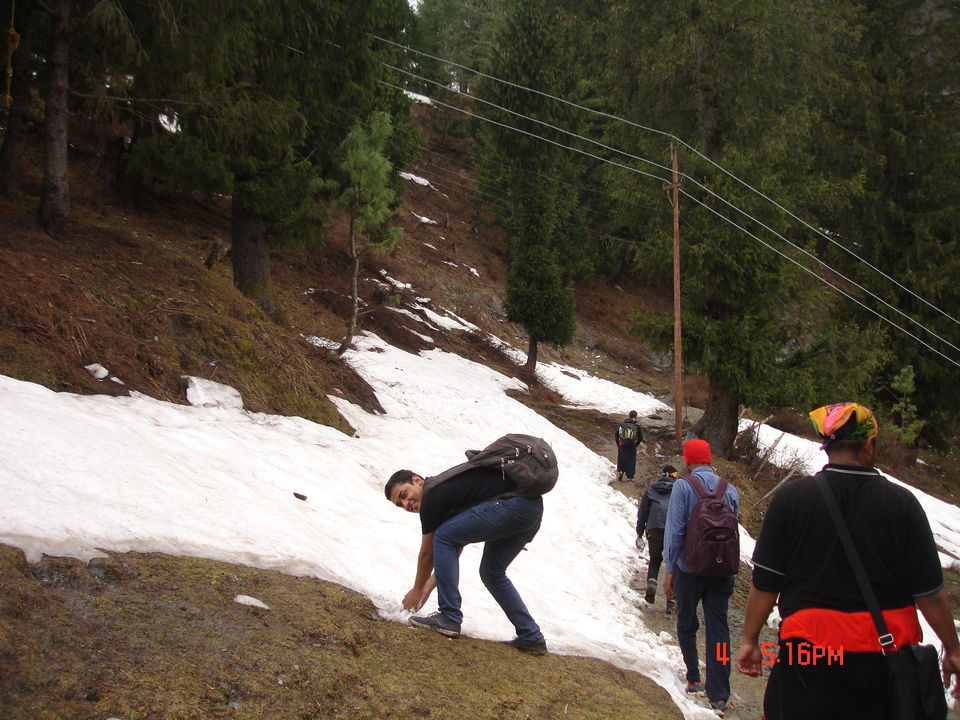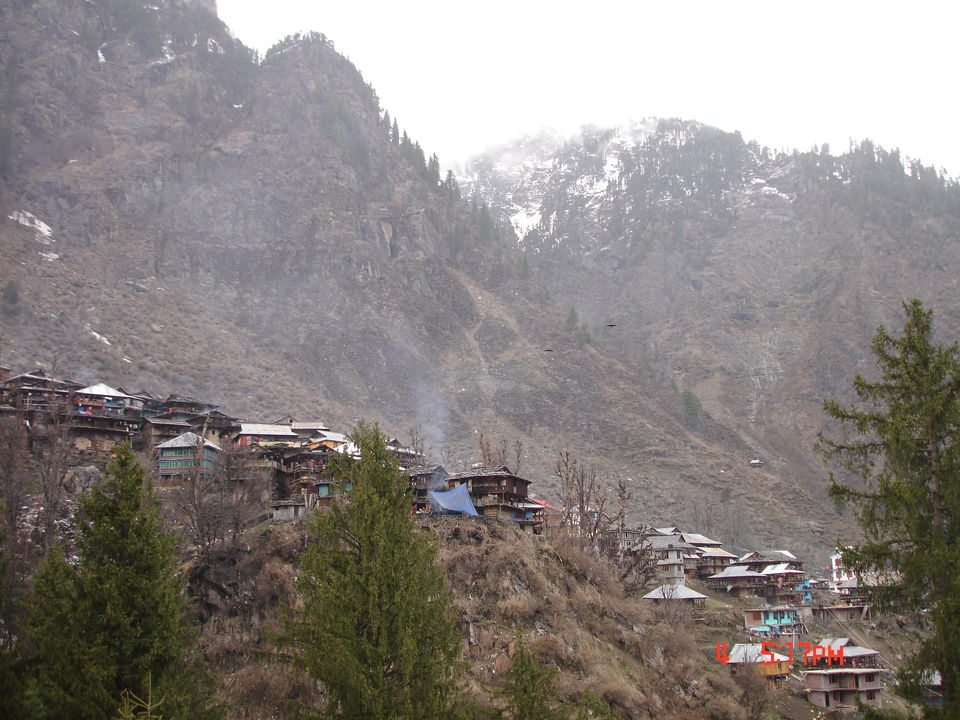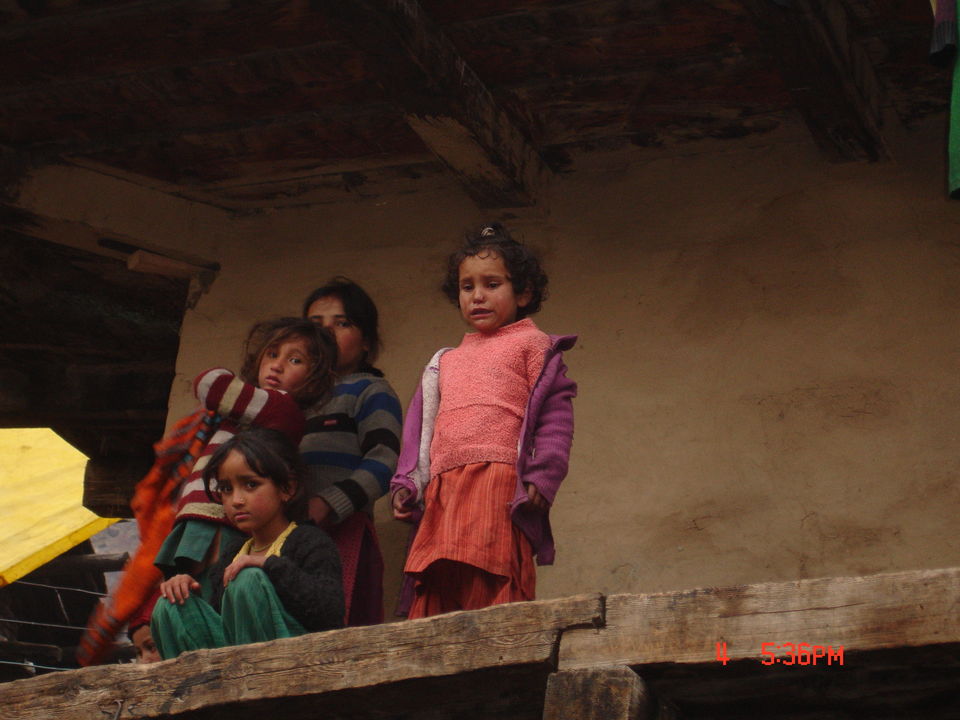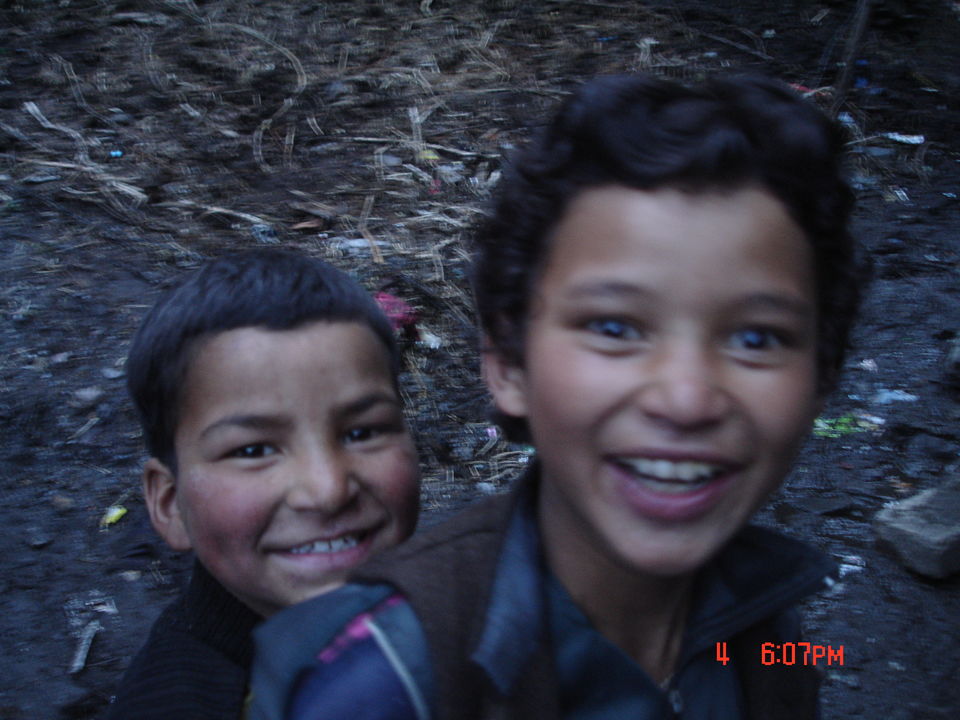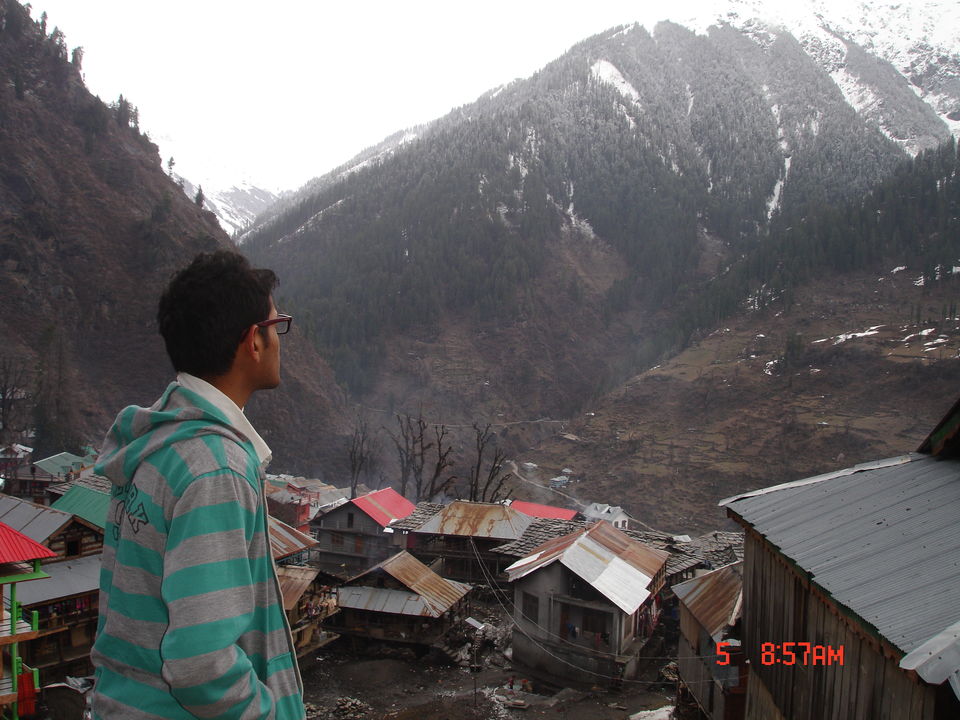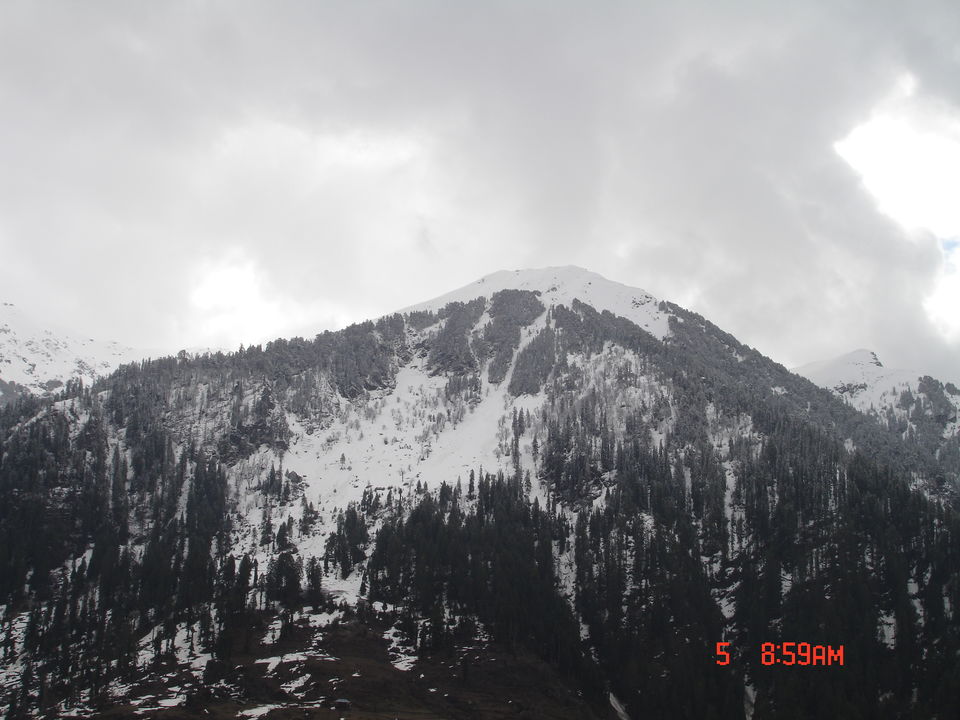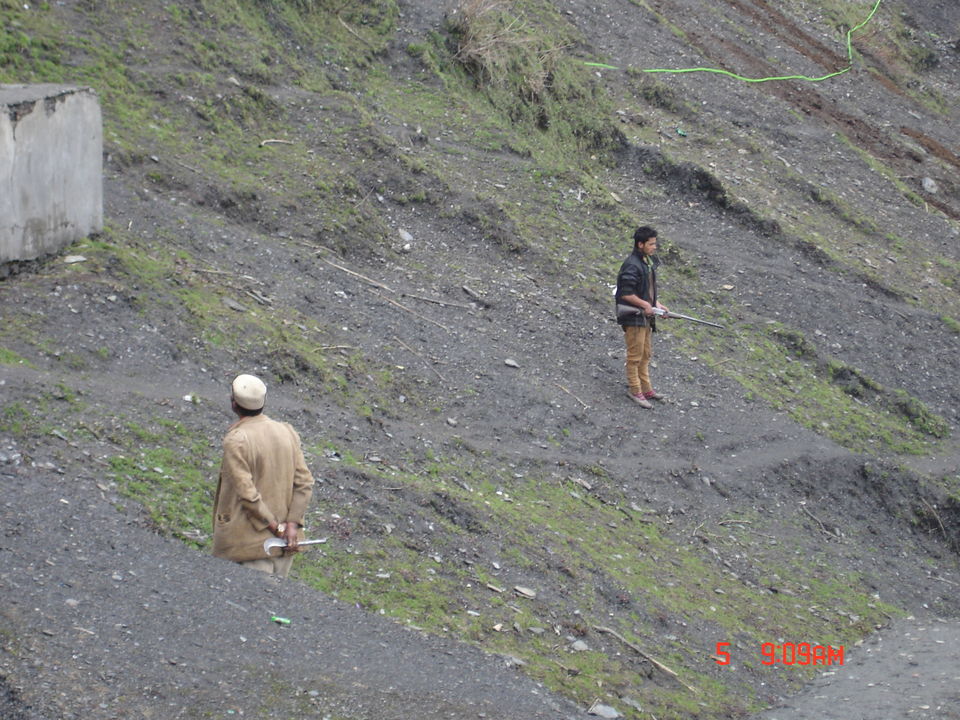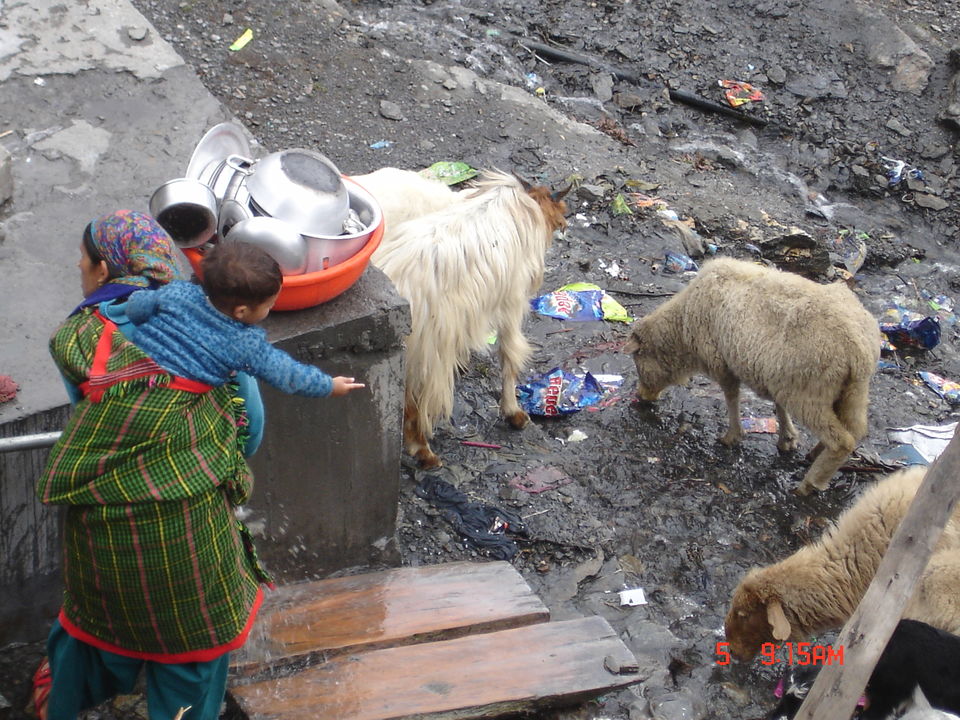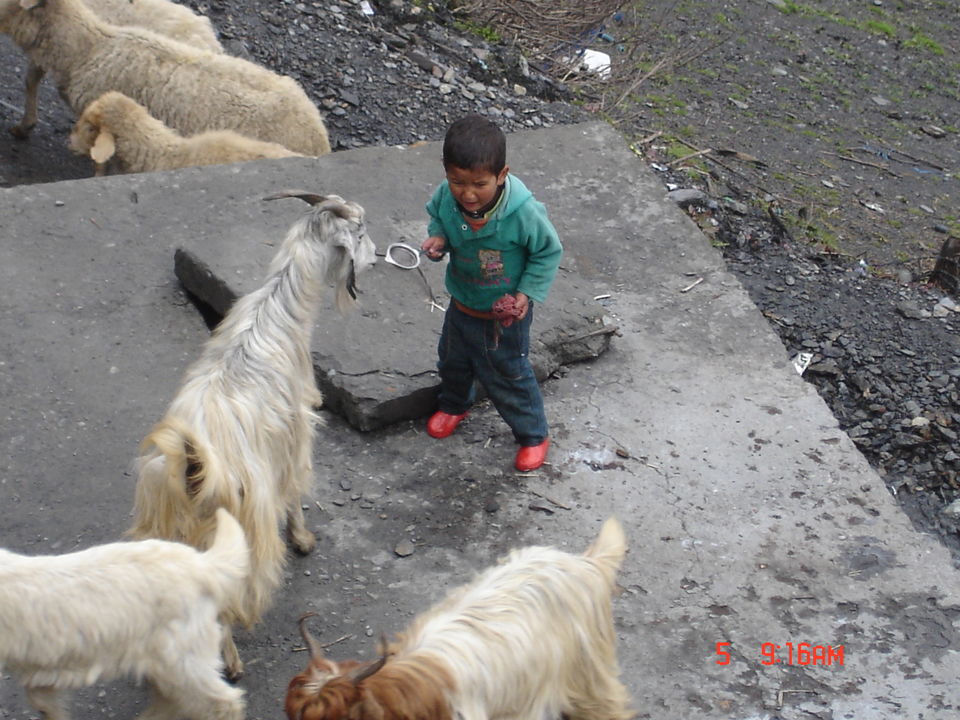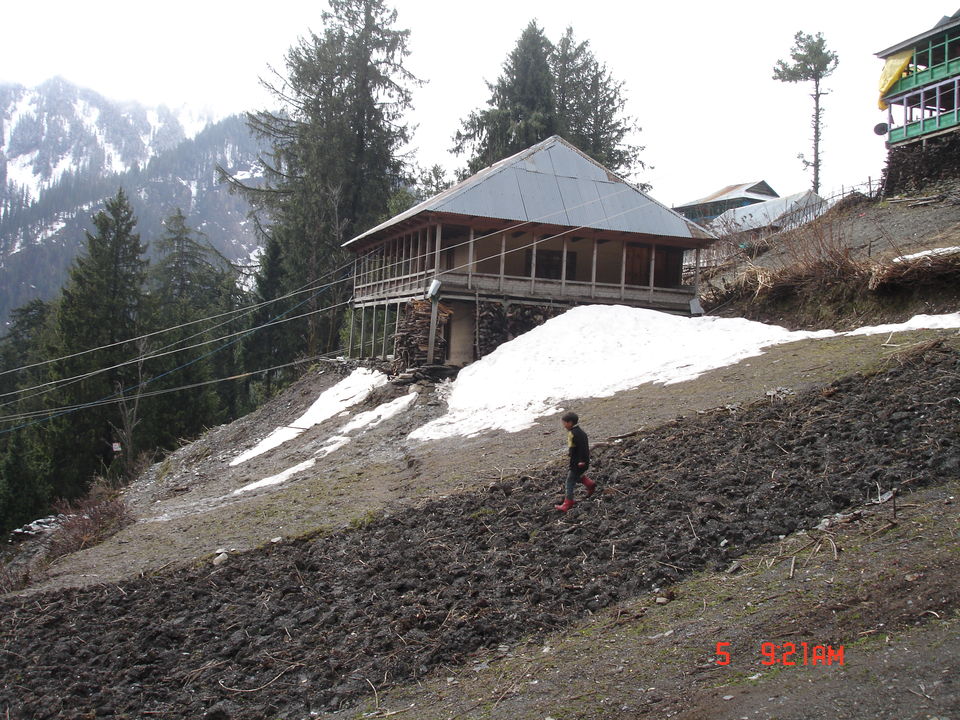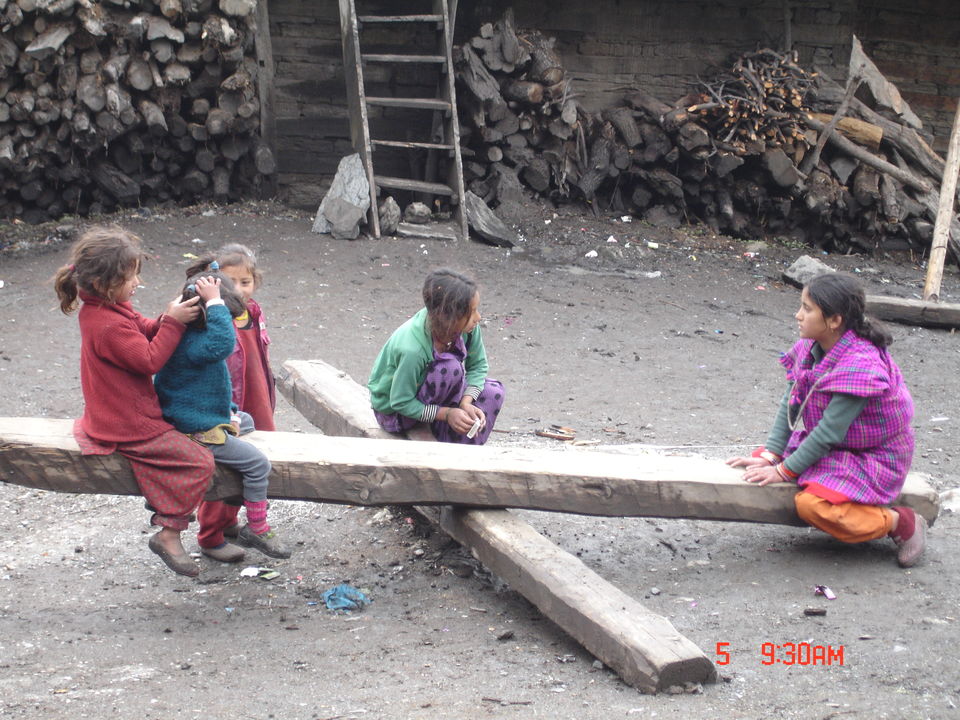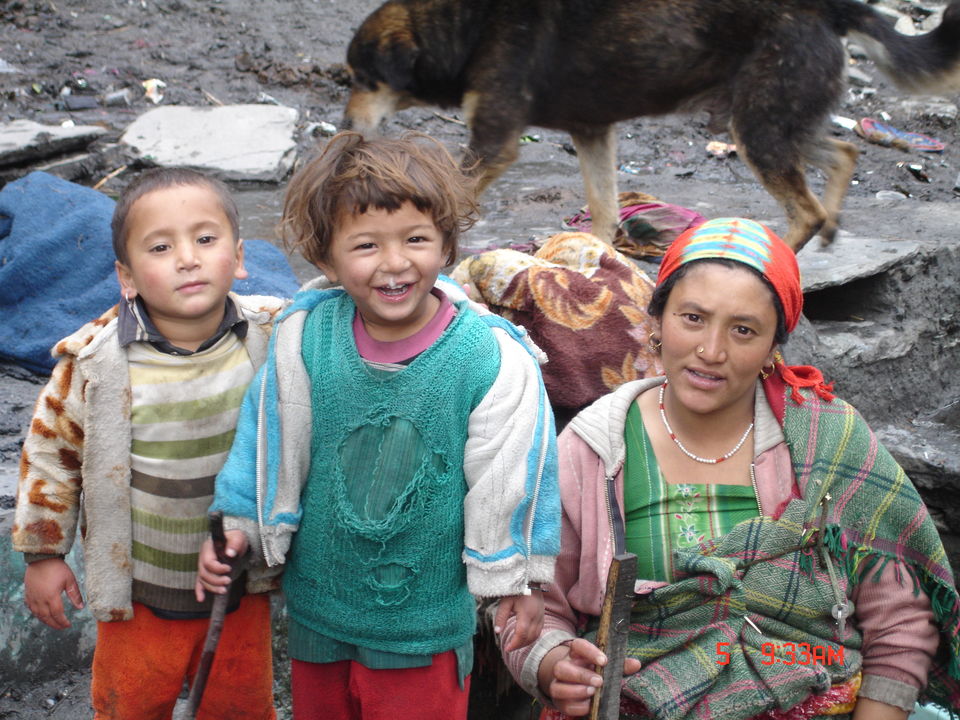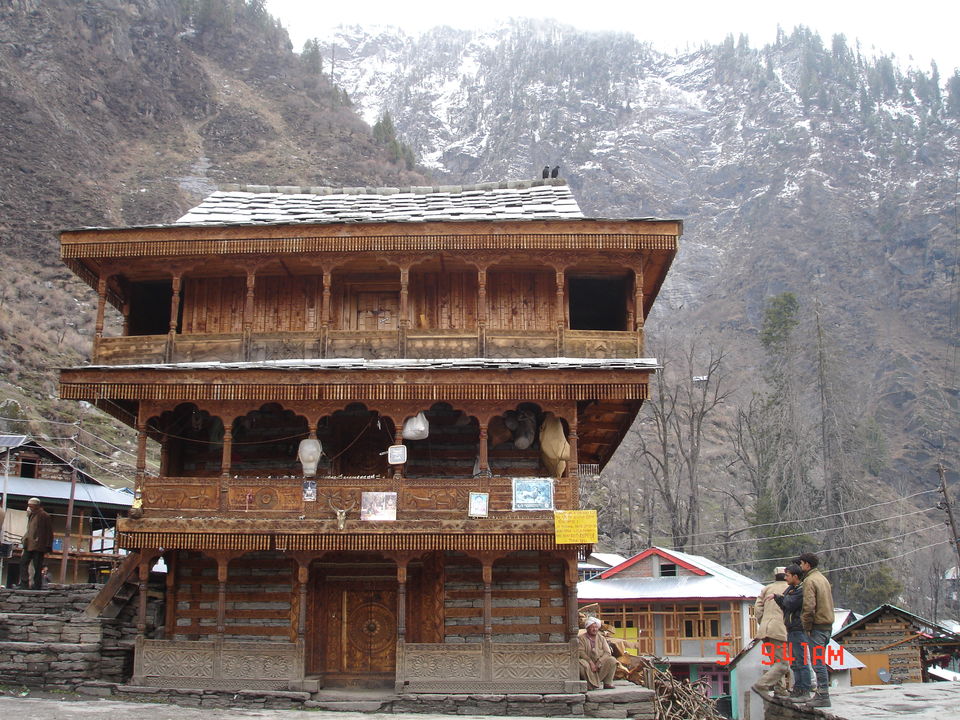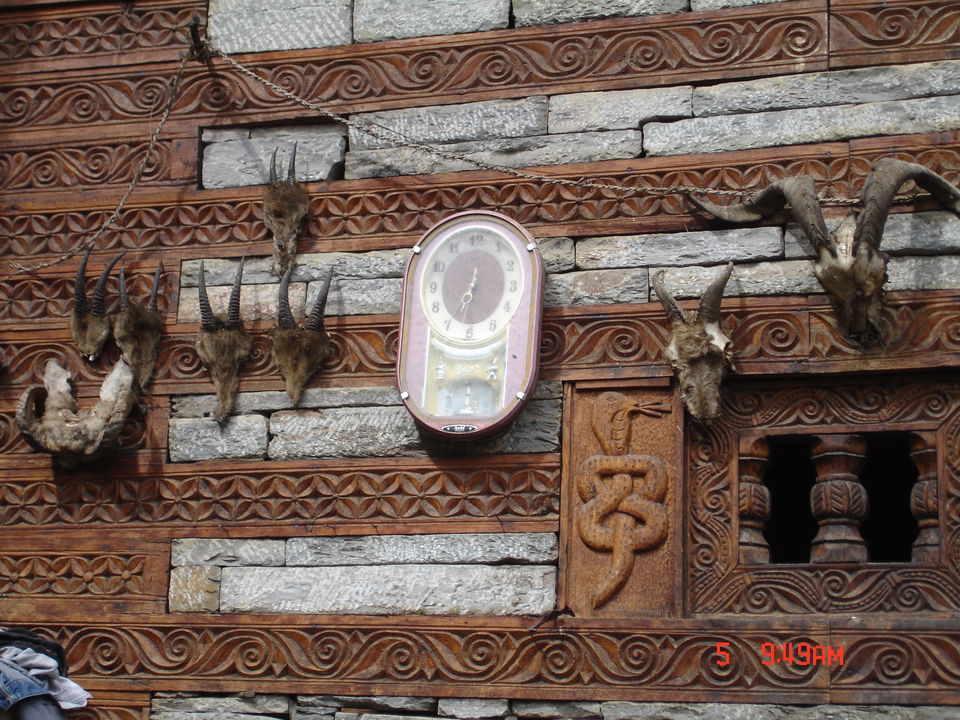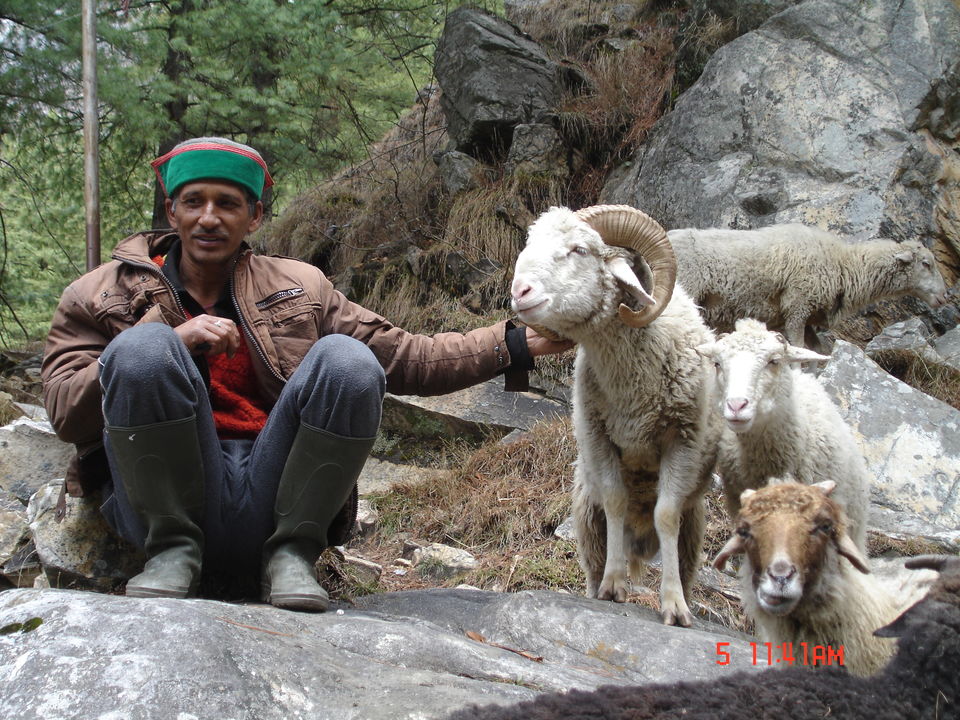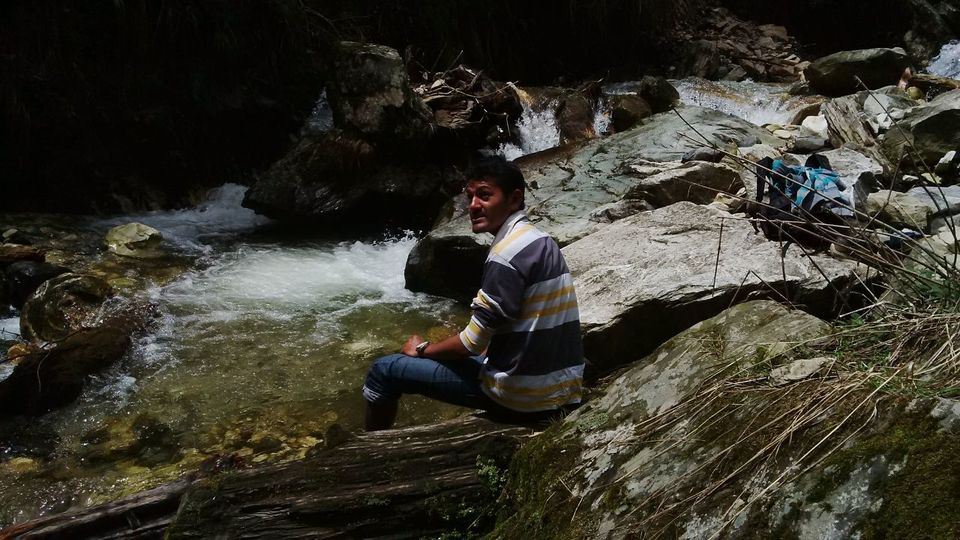 How often do you see a kid of 7, cheerfully come up to you & say this in sheer audacity "maal chahiye". Surprised? At a breathtaking altitude of 3029m in Parvati Valley, there lays a quaint little village, Malana in the state of Himachal Pradesh; a place where trance knows no bounds. With locally grown & the famous form of charas – 'malana cream' being the cash crop, the air reeks of 'high' as one enters this beautiful hamlet distinctively positioned in the hills. With a long weekend in the offering, I convinced a friend of mine to accompany me as it's always better to have someone who knows how to handle such stuff.
On an evening bus from Kashmere Gate ISBT, we reached Bhuntar, the next day & went to Kasol for a layover. The weather was very pleasant marked by slight rainfall with a nice chill in the air and refreshing breeze. Reaching Kasol, a random guy (looked like a peddler & he WAS) helped us get a room & got us some 'malana cream'. Being the first timers, we could only buy a few grams. After a small dinner (which included Italian cuisine, at a rooftop restaurant), and thereafter couple of joints, we were done for the day. Next day, we took a quick detour to Manikaran, where there are numerous places of worship. We checked out every one of them and eventually at the famous Gurudwara, had hot water bath which truly was relaxing and then had langar. From there we proceeded towards Jari in a bus that took an hour for a 14kms ride. From Jari, it took another 1 hour (14 kms) in taxi, which we shared with a foreigner guy Nick, to reach the bridge 4 landmark from where the trek to Malana starts. The road proved to be a very bumpy ride; we bobbed like pendulums. Till last year a mini bus used to ply here but owing to safety concerns it was stopped by the authorities. Thank God! During the journey we first encountered up closely Malana-I (86 MW) powerhouse that we saw while approaching Bhuntar and as the roads coiled up the hill, there was Malana-II (100MW). How painstaking ride that was for us, is an everyday routine for these people (driver) since this earns their livelihood. The driver charged 600Rs. The arched entrance of the trek addresses you with a welcome note; you feel the sound of the roaring waterfall, the towering peaks shadowing your back. Before starting the trek, it's advisable not to smoke, especially any charas; you might feel woozy (personal experience) as the terrain is difficult and the route is a good 6kms uphill, with pretty high stone steppings. You need to keep your senses upright when you are walking on a narrow trail with the abyss of hill on one side. My friend was already getting so tired after half an hour that he tried persuading me to return back. Considering that this was his first trek, I told him that we walk slowly & take frequent water breaks. I even had to share his luggage. Along the way Nick encouraged him with his recently learnt Hindi words "Chalo Chalein" (Let's go). The final km of the trek saw a mild hailstorm, which dipped the temperatures further. The weather was getting darker by the minute, and the hails now converting to incessant rain. One highlight of this whole trip was that it always rained at the odd hour, whenever we didn't want it. After two hours of perseverance, when we reached the village my friend was so overjoyed that he did it, he 'survived' the trek which seemed to him a herculean task initially. It indeed is a feat for a first time trekker. As we were entering the village, there were patches of snow. Childhood resurfaced as we made balls of snow and threw at each other. Even so one gets a view of wooden houses lined in tandem along the contours of the hill and the gurgling of kids becomes audible from a distance. I don't know why but this gives an unexplained personal satisfaction to me. Once inside the village, there were kids running up and down the slopes in their petite gumboots, and a few locals giving dreary looks at us. Some kids were carrying around hash trying to sell to anyone who they found a good fit. My friend seemed like one but he refrained. There was Nick, already with his bong prepared by a local guy. He filled it with the indigenous 'malana cream' which he first burnt slightly, rubbed it to make powdery and then mixed it with some tobacco. Nick took out saafi from his bag, a cloth used as a mouthpiece filter and also to clean the pipe inside out. They took long drags and before doing so, touched the bong to their foreheads, as an act of benediction. The local didn't use saafi; infact Malana people don't use saafi. They prefer to use the bong per se without any adjuncts. We even did a taxi (if u know the term related to smoking). Those couple of drags gave an instant kick, an instant trance; my lungs gaping involuntarily.
We looked around the market and found a shop down in the alley selling alcohol at shockingly reasonable rates. We bought a bottle of rum. Then we headed back to search for rooms. There are in total three guest houses. We first went to the popular 'Dragon' guesthouse but it was already full. Then we rushed to the one below, 'Chand View' and luckily there was ONLY one room available. We settled in our utopia. My friend who already was bogged down by the trek just lied down. I captured the essence, the view of the village and the snow covered peaks in front, while sitting in the open balcony. With such scenery it feels so calm, so peaceful. We had tea on the balcony after a while; I literally had to drag my friend out for this. Just when we ordered dinner, light went off; light being a luxury high up in these places gave its final appearance at 8pm. Finished with our small dinner, we drank some rum we had bought & couple of hours just flew by in random bakchodi. Try drinking rum with Guava juice (we almost spat at each other's face). It was about 12 am that my friend slept. I sat outside alone; enjoying the panoramic view of the snow clad mountains lit in moonshine while smoking a cigarette, life feels good. How these little and simplest of things give happyness and peace of mind rather than dribbing for those boring excel sheets and what not for the bosses. It wasn't surprising how I spent one hour there by myself just gazing at the landscape infront; feeling immense joy. Next morning, I decided to take a stroll around the village, while my friend lazied inside the room. I saw a boy merrily running on the freshly sown seeds for the next batch of Malana hash which is harvested around November. A lady gave me a good earful though I wasn't actually walking on the crop but rather through the foot trails. I apologized and quickly crossed over. The peculiar sight in the daytime in Malana is womenfolk carrying out the household chores with their little kids strapped onto their backs and engaged in childish histrionics. For me, they turned out to be the best part of Malana. With such cuteness on face and tomato-red cheeks, you feel like squeezing (atleast in imagination). It's hard to control such fetishes. One astonishing sight was that of a man carrying a shotgun! Going on, few Malana girls were playing on a concrete see-saw. Their excitement and level of fun was worth watching. When I tried clicking they giggled and shied from looking into the camera. Down the hill I came across a bunch of women and little girls dancing in circles to the tunes of a local song being played on the radio. This is Malana Dance, a way of making merry for the womenfolks. I enquired about directions for couplet of Jamdagni Rishi mandir, and a local guy personally took me there. This sanctum of the village people is a prehistoric temple beautifully carved out of wood. The doors and the walls of these temples are adorned with animal horns; a practice of religious sacrifice carried out in the past but now has been banned. There's even a notice stating the fine of 2500Rs for an outsider on touching these temples. The village people are very friendly; even let you photograph them but don't want you touching anything. They consider the outside world 'untouchables', impure. The people are even strict towards their own on not following religious cultures and rituals. After a brief tour of the village I returned back to the guest house room. We packed our bags and got ready for the descent. Near the entrance when we reached, the sight of the cascading waterfall again. The water was tempting for a bath but seeing the monstrous rush, better senses prevailed. I decided to dip my feet only. The cold waters numbed my feet the moment I put them under water. But slowly you get accustomed to the temperatures. After getting refreshed, we searched for taxis for our way back. A guy hitched us a ride in his car with two other travelers like us. While exiting Malana checkpost, we were stopped by police officials. All of us stepped out. The officials checked the car thoroughly, turned the upholstery inside out, screwed open the steering wheel, opened the dash board, ruffled up the car boot space. The vehicle owner was pretty much amused rather being worried, ki aise hoti hai checking! In fact we all were. A guy's torch was opened to see if anything is kept in its hollow compartment at the back. Even the comb suffered the same treatment. Everyone was thoroughly checked top to bottom with hands spread out. The officials suspected my backpack. They checked every pocket, every polythene bag and upon finding nothing we were relieved and told to go. We felt lucky as my friend's bag was spared and we had kept our remaining 'package' in it. A group of youngsters had been caught and were detained. They were seen trying hard to justify their actions and trying some possible way of getting out of the misery. Enjoy as much as you can inside the village, there's no stopping but trying to get out some hash will surely land you in trouble, a hefty fine or probably a jail term will be imposed.
First time such experience really gave the shrills. We sat down at a nearby stall, had tea and recollected our trip experience. How good times come to an end without notice. A long weekend well spent and enjoyed amidst the serenity of the mountains. We took a direct bus till Kullu to catch our evening bus way back home so as to join office the next day. The rustic charm & lifestyle of Malana, will always remain indelible within & continue to draw me. Somewhere in the near future I'll definitely plan another visit. Maybe Solo!
PS: my friend got sick for 2 days. :P