"People don't take trips—trips take people." ~ John Steinbeck
Since the time I realised that I am fond of travelling I have been trying to search for places which are not mainstream tourist destinations. Those kind of places are not the ones which fascinate me any more, I am always looking for lesser known getaways, which I feel have much more in store, as you do not follow any popular itinerary in such places, instead you discover your own paths, experience your own adventures and make your own memories.
One such place in my bucket list that I had been wanting to visit for the longest time was Hampi. I had a vague idea about the history of this place, courtesy to the Social Studies lessons learnt in school. But when I sat down to research a bit about the place on the internet I was awed by what I found. Google Images search results gave me pictures of a place which looked so mystical, as if each boulder in the town had a story to tell. I was instantly drawn to this place, and had been convincing my friends to visit Hampi since long, and two of them finally agreed.
We finally planned a trip to Hampi this August, and I cannot explain how excited I was while packing my bags for this trip. When you travel there are some places that you go to, have fun there and come back, and then there are places which you fall in love with. Hampi for me was one such place.We set out on the journey with no proper schedule in mind of what would we be doing on reaching there, no rooms booked to stay, as we could not find any vacant room online. Though we did manage to get a room for us the next morning, as someone cancelled their booking. After a tiring 12 hour journey in the bus from Pune to Hospet, we finally hired an auto from Hospet, a small town around 15 kilometres from Hampi. The auto ride to Hampi took us through small villages, and we started getting glimpses of the beautiful landscape that the place is endowed with. We reached our destination, at the banks of Tungbhadra river, from where we had to take a ferry to cross the river and reach the other side of Hampi known as 'Hippie Island', where we were supposed to stay. The views on this side of the town were simply breathtaking. I feel words wouldn't do justice to the beauty of the place, so I would better leave you with some pictures of the place.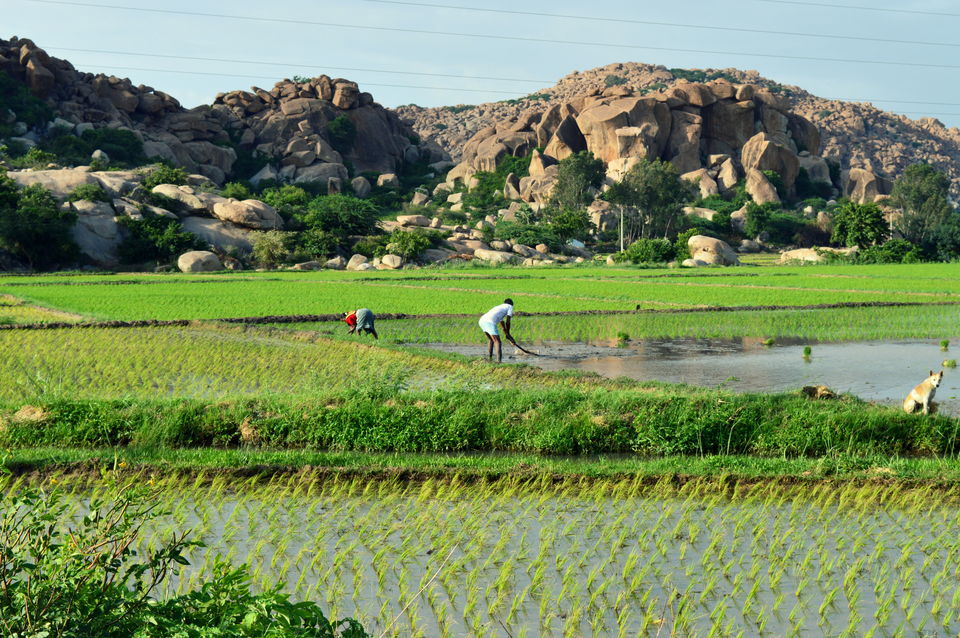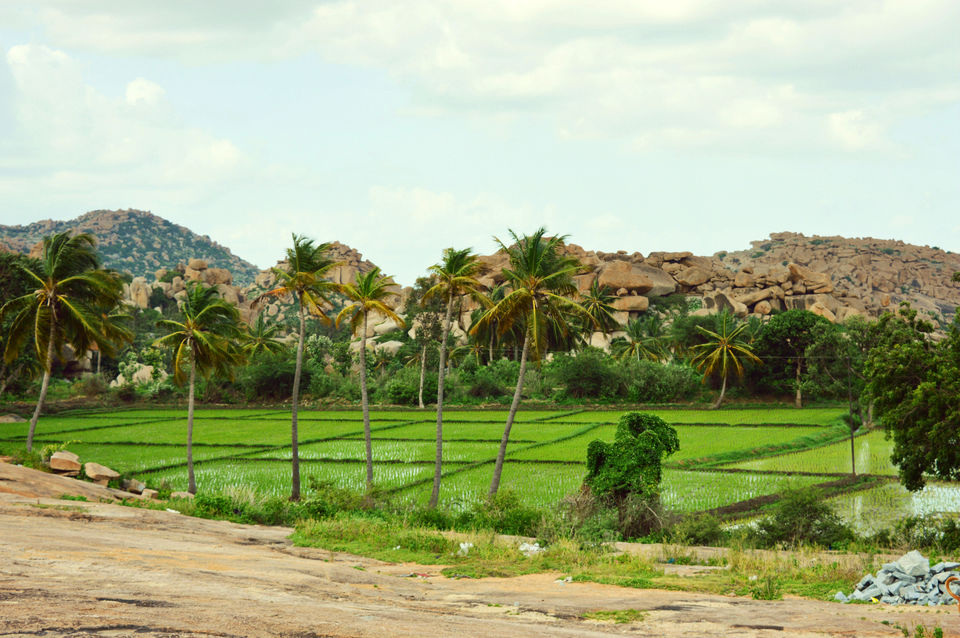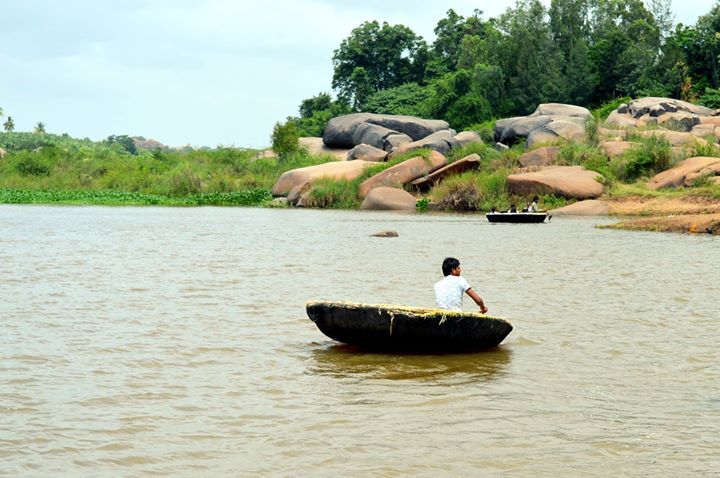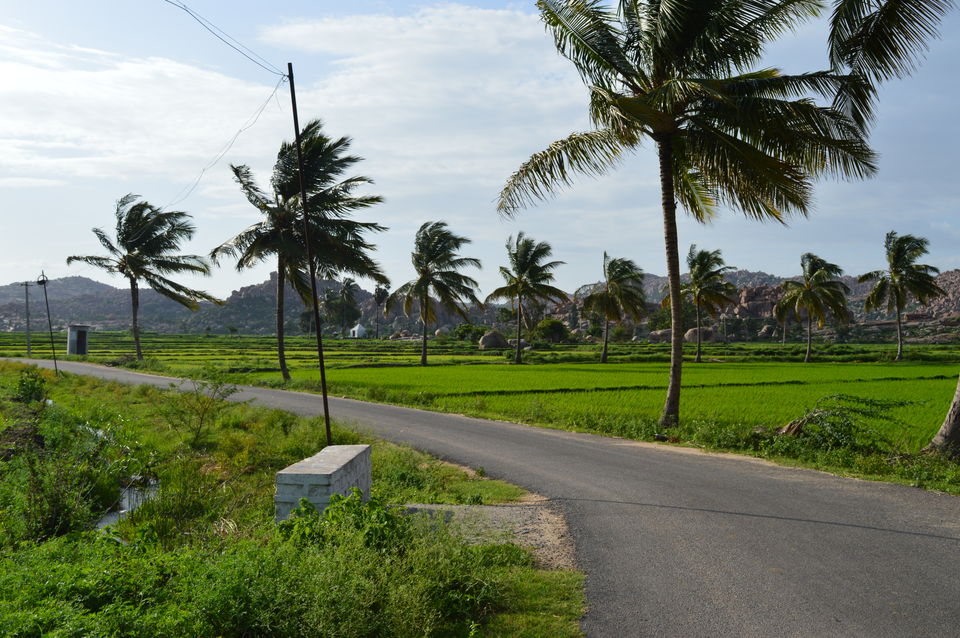 The place we were staying in was another beautiful experience itself, it was a small place with some basic rooms with nothing much to offer in terms of comfort, there was no network in the area, but we did get Wifi facility. It had a communal sitting area where the guests had their meals, and could sit for hours. Truly speaking, Hampi is a place which would give you lazy vibes, all you would want to do is sit in one of the shacks for hours and admire the beauty around, but soon you would realise there is so much more left to explore in the place. We visited Anjaneya Hill on that day, which has a temple dedicated to Hanuman, as this place is regarded as his birth place. The hill also had beautiful view to offer, and it is advised to view the sunset from the hill, but we came down early as our friendly guest house owner had offered his guests to take them trekking to a hill nearby, which has some great sunset views. Trekking up to that hill to catch the setting sun, was an amazing little adventure, as we had to cross paddy fields, a small stream of river and climb up the boulders to finally witness it. It truly was the most beautiful and peaceful sunset I had ever seen, and what made it even more rewarding was the amount of efforts required to reach the top.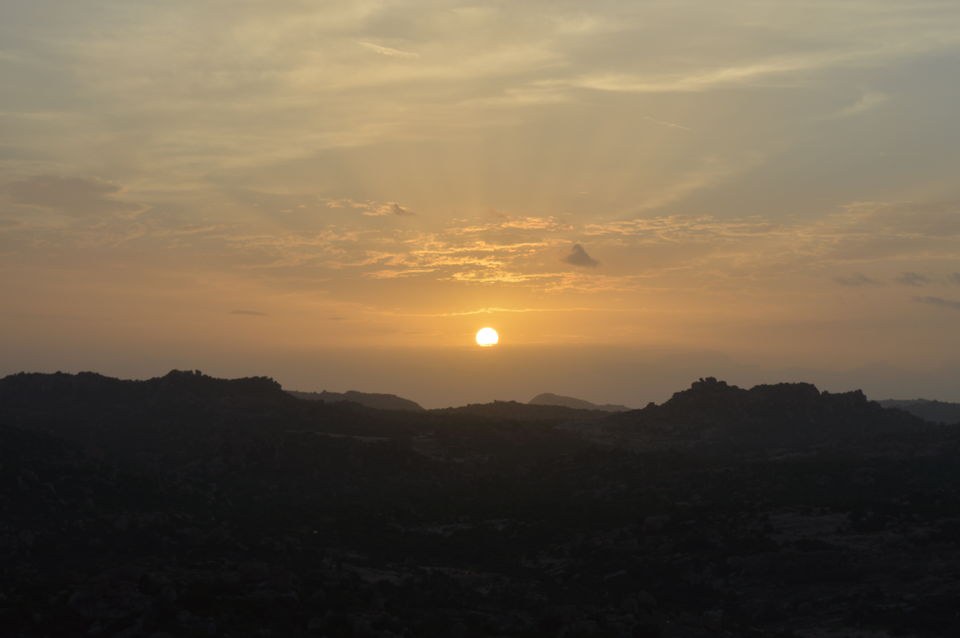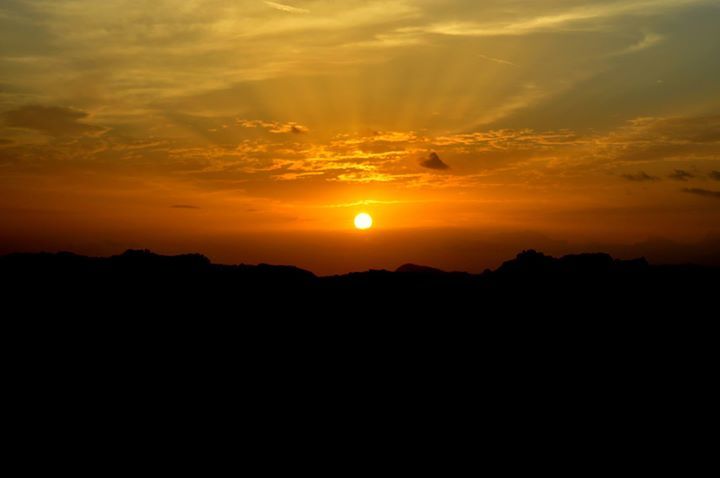 The next day we checked out of the hotel, as due to shortage of time, we had to leave Hampi that evening, and we had planned to explore the main town of Hampi on that day. We visited Vithala Temple, Ugra Narsimha, Virupaksha Temple, Lotus Temple, Queen's Bath, Pushkarini Tank and many other smaller temples, which were all equally beautiful and each of them has a unique historical importance.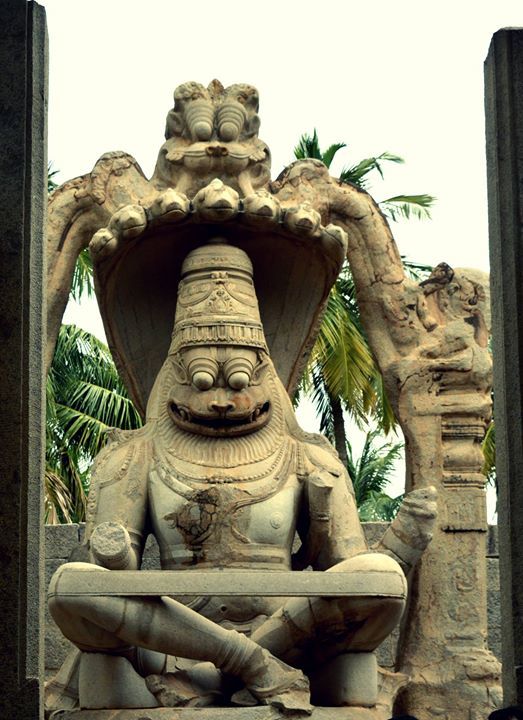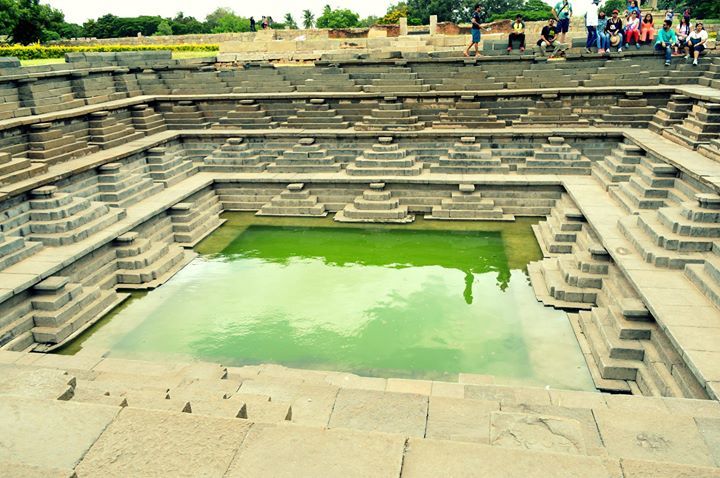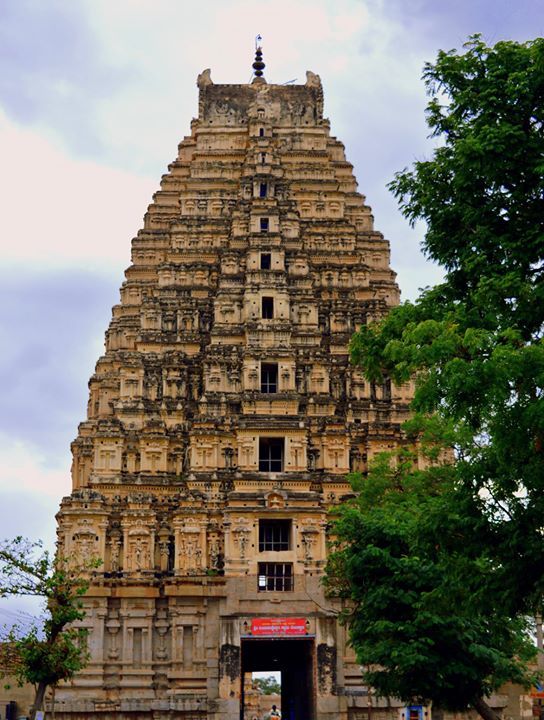 On the whole Hampi is one amazing place to visit, with a pleasant climate accompanied by periodic rainfall, helpful and friendly people, and with views that are too magical to be just described here. You need to visit the place to understand the charismatic affect it has on people.
So, go plan a trip now..!!