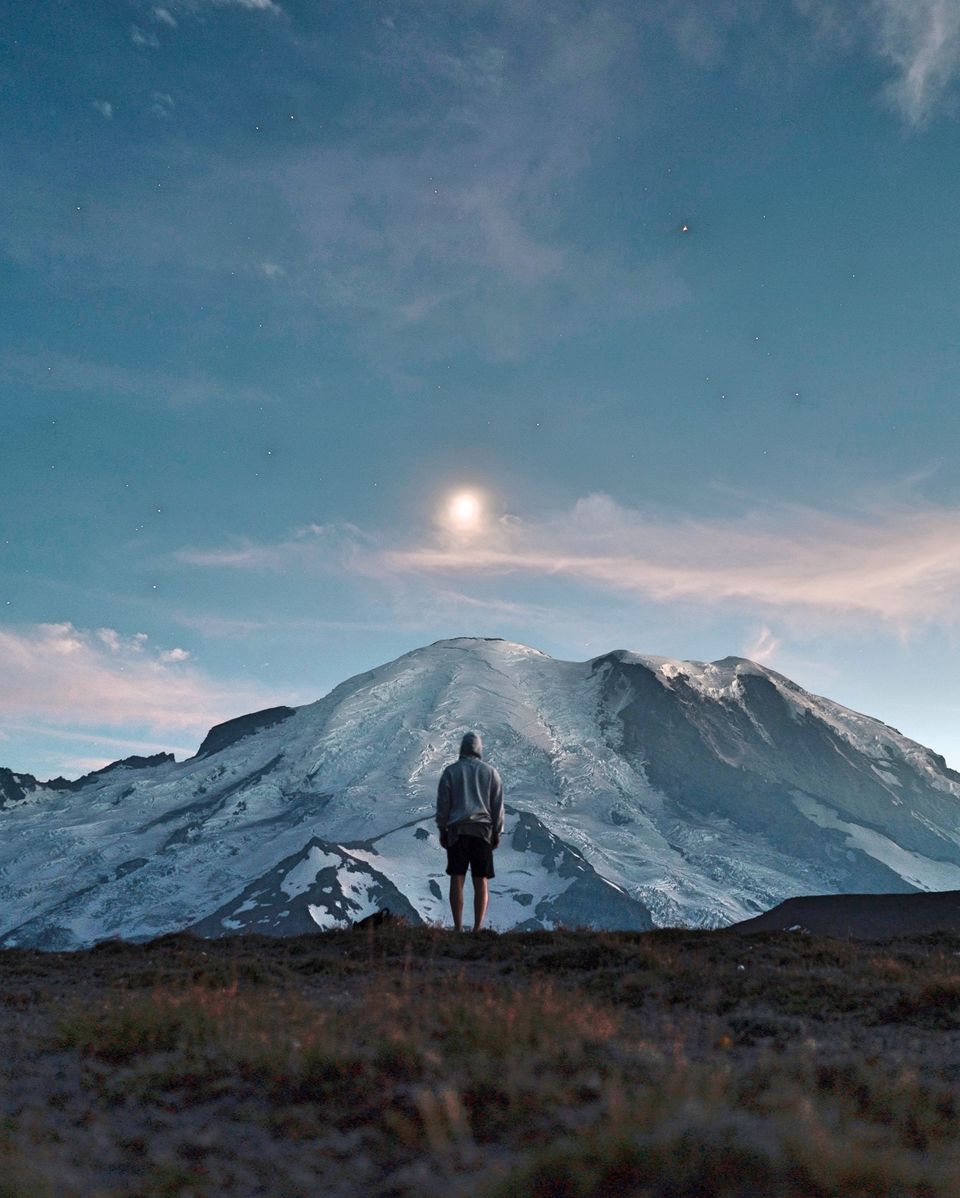 If you haven't read part 1 of SOlO TRIP then click here.
I wanted to go on a trip badly. And the long weekend was finally here. I asked my friends but it was so difficult to convince everyone together. If you have ever planned a trip with a bunch of friends, you can understand my pain. Not every one is on the same page. Someone wants to see mountains, someone wants to see beaches, someone wants to relax and booze, someone wants to explore, someone doesn't want to go with a particular person, someone would only go if that particular person comes along. Uff!! Who would want to go through this much pain when the idea is to enjoy and refresh yourself? If everyone you travel with are not on the same page, then it is very much possible that few of them would not enjoy at all and few would end up having arguments or fights over something.
After so many if's and but's, I booked a bus ticket, packed my bags, and head to HAMPI, on my first solo trip!
The hesitation went away the moment I reached Hospet
Bus dropped me at Hospet, 13 Kms away from Hampi. As soon AS people deboarded the bus, bunch of Auto drivers came up with excitement, with different schemes and packages as if we were celebrities. Nothing strange about it, you see the same scenario in any tourist places. Most of the people were going to Hampi and I could have asked anyone for the company but the hesitation was still there. I saw them leaving one by one in Auto, cabs or by walk. I did little bit of homework, so I knew that there were frequent buses from Hospet to Hampi. When I asked Auto drivers, most of them said "bus is a waste of time", "don't go in bus", "you might have to wait for hours", "it will drop you little far from Hampi" etc. Now I usually trust people easily and for whatever they say. As I was new to the place, it made me skeptical. They started asking Rs. 250, Rs. 200, then Rs. 150 to hampi. I thought of giving a try to bus and headed towards the bus stop. The bus was there and within 15 min, it left. It cost me Rs. 12 only and dropped me at the center of Hampi, nearest to my Hotel. So, the learning was not that I wouldn't trust auto drivers anymore but I used to prefer comfortable transport to commute always like most of the youngsters - Metro over buses, Private Cabs over sharing cabs or flights over Train, thus, according to this small experience, I learnt to let go my preference. It was my first and small achievement and I was excited for the rest of the adventure.
You will love flexibility
The best part of a solo trip is you can do whatever you want, go wherever you feel like and eat whenever you are hungry. You don't have to be dependent on anyone. You will love this sense of freedom during the trip.
I rented a bicycle and traveled as much as I could. You can ask any local person about the places to visit and everyone has the itinerary ready for you. Hampi is a very hot place, so I put a bit of sunscreen and head to the ruins of Hampi. I still rode around 15 kms everyday despite too much heat. You see if I were with someone, I had to take care of his/her opinions too whether he/she was comfortable with bicycle or the scorching heat or the unorthodox ruins and then I might not have traveled this much on a bicycle and in this much heat. It was completely my choice. I covered so much in just few hours, took breaks, carried dry fruits and ate them once in while, sat and witness the beautiful ruins and architecture for as long as I wanted to, came back to hotel to take nap and then again went out to explore in the evening. Neither the time was a problem nor I had to deal with other's opinions and expectations.
You will meet amazing people
If you are alone, you will have the urge to talk with someone. That's human psychology, you miss the thing you don't have and in solo trip, it's the company. To talk about the place, to ask questions, to enjoy a little more – sharing enhances the experience. Thus, this urge will make you come out of your comfort zone and talk to random strangers – be it the hotel staff or the people at the restaurants or the co-tourists. But you don't have any expectation from them. You can easily talk to someone for sometime and then say goodbye without being attached to them. Some will be very formal, some will treat you like an old friend, some will listen to you and some will end up telling their whole life stories.
As there are many foreign tourists in Hampi and they are much more friendly, it was quite easy to start a conversation with them. I met a painter who makes graffiti inside and outside restaurants wall, a French man who came here for some internship, a 22-year-old girl running a guest house, the handicraftsmen, a wanderer, an explorer, an architecture and many more.
Less selfies and more photos
Now with smart phones, it is pretty simple and easy to take selfies but if you are carrying a big camera and you are alone, you won't be asking people every single time to click your picture or take out your phone every time you see a marvellous background for your facebook display picture. As I was carrying a camera, the ruins and the landscapes inspired the photographer in me. So, I clicked pictures - more pictures and less selfies. And luckily few of the photos came out pretty well. The little amateur photographer in me was ecstatic.
With no offence to selfie freaks out there, I just can't see my face in every photo I take when the whole beautiful background is out there and I am blocking it. That's the reason I told to myself but the truth was due to traveling in hot weather, I looked like alien. I could not recognize my face in the few selfies I clicked. So, it was always better to click the things I saw and admired without putting my alien face in it.
I got bored
Let me be honest, yes, I got bored and even felt lonely, for sometime. When you travel alone, you tend to do things quickly, be it eating in a restaurant, seeing a monument, visiting markets or shopping. You cover everything much quicker alone than with a group. Thus, you are left with ample time each day with nothing else to do.
I deliberately did not carry laptop, movies or any other passive entertainment medium, so that I would not end up sitting in the room for hours rather than exploring the place, and I do not regret it at all. Yes, I had mobile phone but luckily there was no network and internet. I wanted to experience few days without passive entertainment things that we always use at home, and that was the apt time for me.
In most of the small places, in my case Hampi, everything shuts down early. As soon as the sun sets, the time passes very slowly, everybody sleep early. I could only walk to near by small market for an hour or so, then had to spend time in the room only.
So, I started to do things slowly to cope with the pace of the place – I sat in the restaurants for hours, ate slowly, walked slowly, observed people more, talked more to strangers and shopkeepers, saw the same market again and again etc.
The more I explored my boredom, the more I become comfortable with it. I relived the whole day in mind again, explored every feeling and thought I had while traveling, planned the next day and slept with quite mind at last. You don't experience it every day. It was peaceful, mindful and no chaos in the head.
This time the boredom taught me to be in present, to be mindful and to be with myself.
You will get to know yourself more and understand better
That's the most obvious and best part of the solo trip. The people's opinions, judgments, attachments and comments start to fade away and the experience of traveling WITH YOURSELF will take you a step closer to knowing yourself more and understanding yourself better. You will start to judge people less and observe more. You will become less conscious and more confident.
Someone said if you know yourself, you know the whole universe. It still is and will always be work in progress for me and traveling solo takes me a step closer to MYSELF.