The island of Ibiza has a global reputation for being the clubbing capital of the world. This side of Ibiza certainly exists and the island's eclectic mix of clubs absolutely exceeds expectations for music lovers of all genres, but there's even other side to Ibiza than this; the side that completely blows your mind like no party in the world ever could; Ibiza's unbelievable natural beauty and sense of tranquility.
Lets explore what made us fall in L.O.V.E with Ibiza, Spain:
1.Watching sunset at Es Vedra
Without a doubt, one of the most awe-inspiring things to do on Ibiza is to take a drive to the south-west of the island to watch the sunset over the mysterious Es Vedra rearing out of the sea at almost four hundred metres high. There is certainly an indescribable energy there that almost everyone who visits feels to greater or lesser degree. So, Grab yourself a bottle of wine and a good dose of excitement for one of the island's most picturesque spots - perfect at sunset.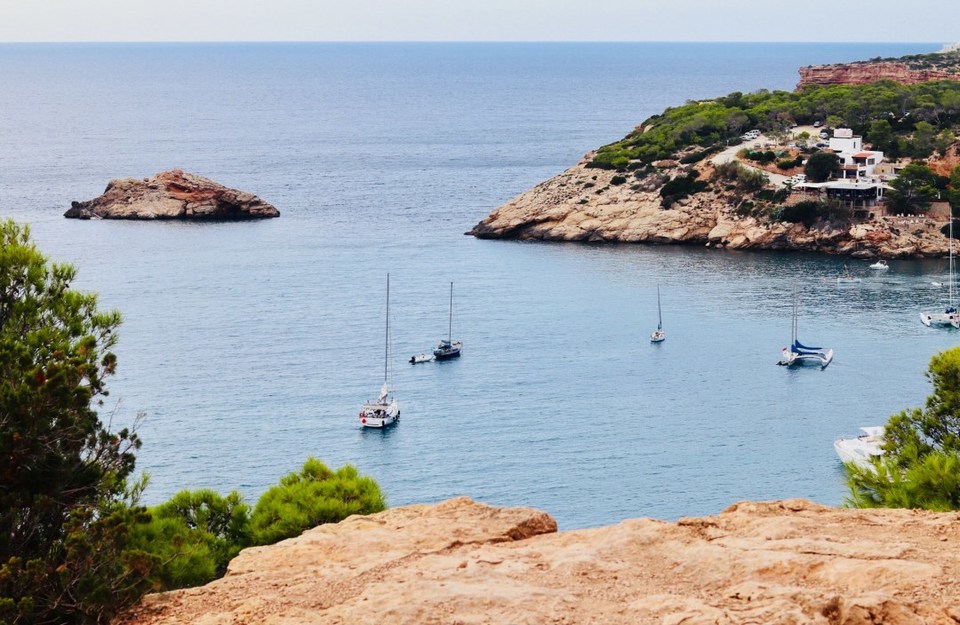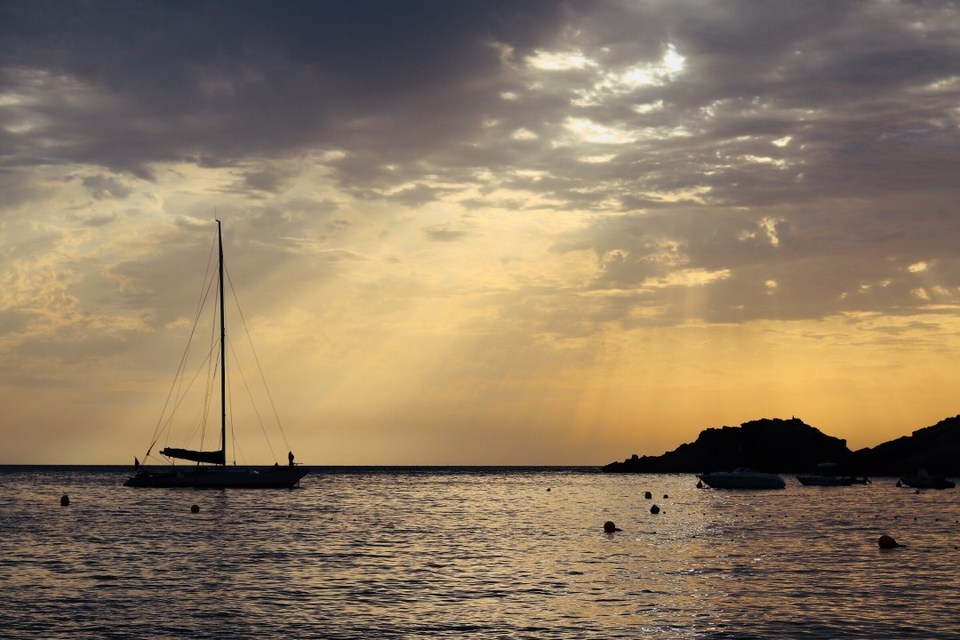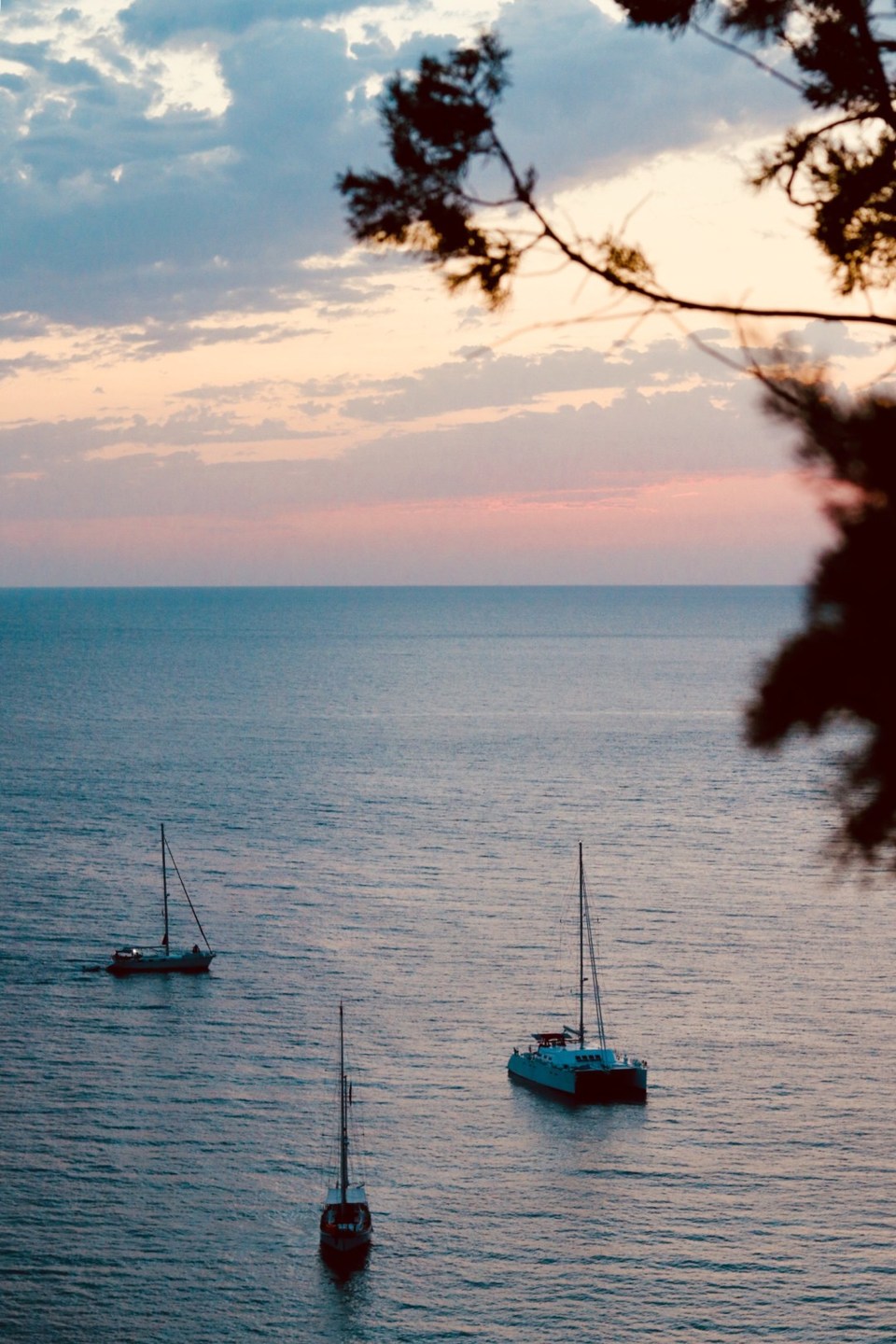 2.Taking a trip to the stunning island of Formentera
For me, there's nothing like getting out on the water to get a unique feel for a place and see it from another perspective and literally a different angle. The thing about unspoiled paradises is that they are hard to get to; Formentera is no exception. Knowing it is only 17 km away from Ibiza by sea, it surely couldn't be any more different from it's big sister but it's calling card really are it's beaches - Miles of pure white sand and crystal clear water!! the best way to reach the island is by ferry to La Savina, Formentera's tiny port.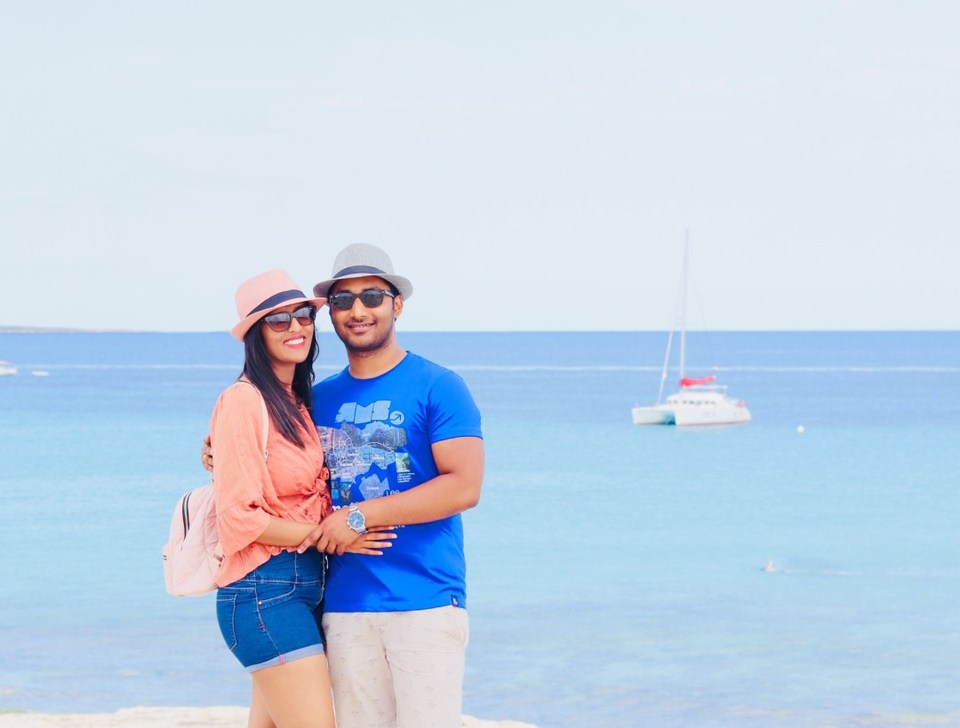 At the port there are numerous bicycle and moto shops set up where you can easily rent a bike. Then it's just a matter of strapping on a helmet and heading off to Playa de Ses Illetes, Es Cap de Barbaria Lighthouse or Playa es Pujols which are few of the prettiest spots on the island 🙂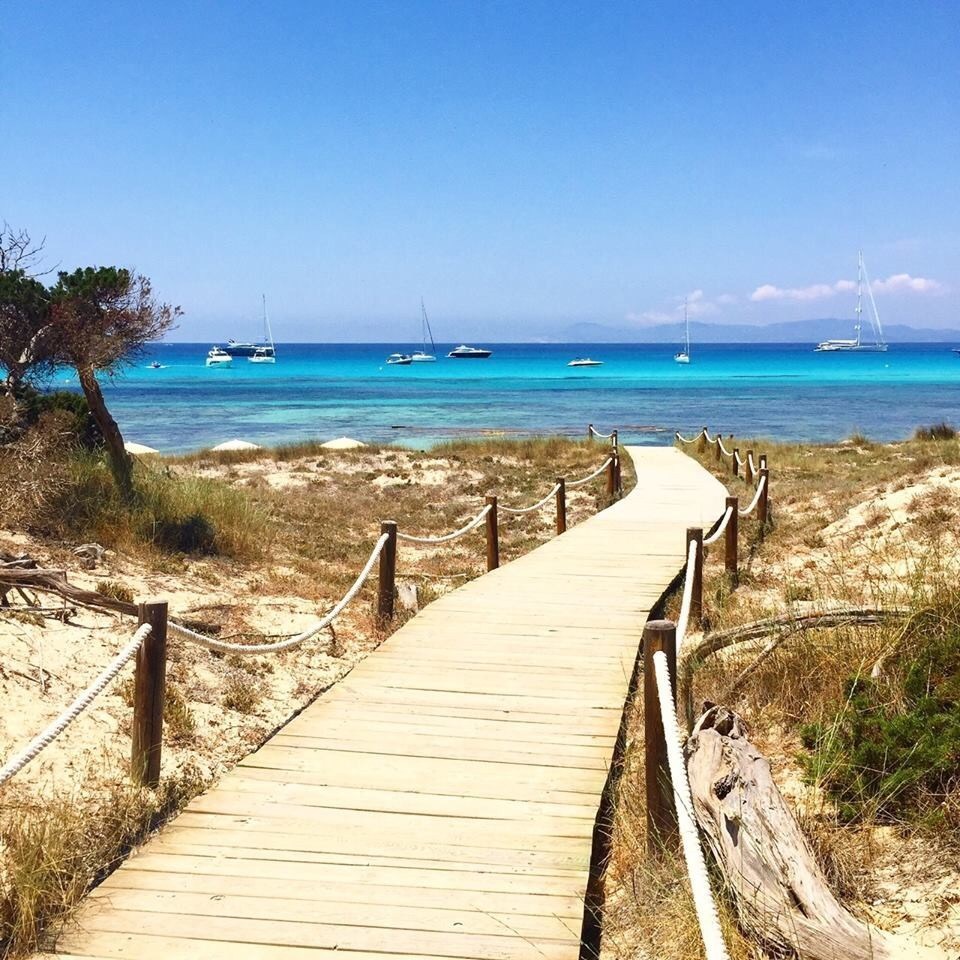 3. Partying until dawn
Lovers of house music can travel to Ibiza every summer to work on their tan by day and see some of the world's best DJs perform by night... So yes, visiting Ibiza in the summer season usually means that you're spoilt with choices, especially when it comes to night life. The south of the island comes alive with some of the biggest and boldest parties in all of Europe and heading to some of the well-established party spots such as Hi Ibiza, Ushuaïa, Pacha and Space are perfect for some non-stop partying with world's well-known DJs ... alternatively, you can head to some of the smaller venues that lie on the streets in and around Ibiza's main towns.
Cala d'Hort: The gorgeous stretch of sand lapped by some of the most picture-perfect waters in Ibiza, d'hort is like many of the island's must-visit beaches. This beach is not huge, so arrive early for a decent spot and once settled, enjoy the views of uninhabited Es-Vedra, bathing as well as snorkeling. And, when it gets too hot, simply wander into one of the beach bars for a cold beer and a plate of fresh prawns. Plenty of beach bars in Ibiza have big sumptuous beds to sink into and trust us, nothing can be more relaxing than lying on those beds and enjoying the nature without worrying about time.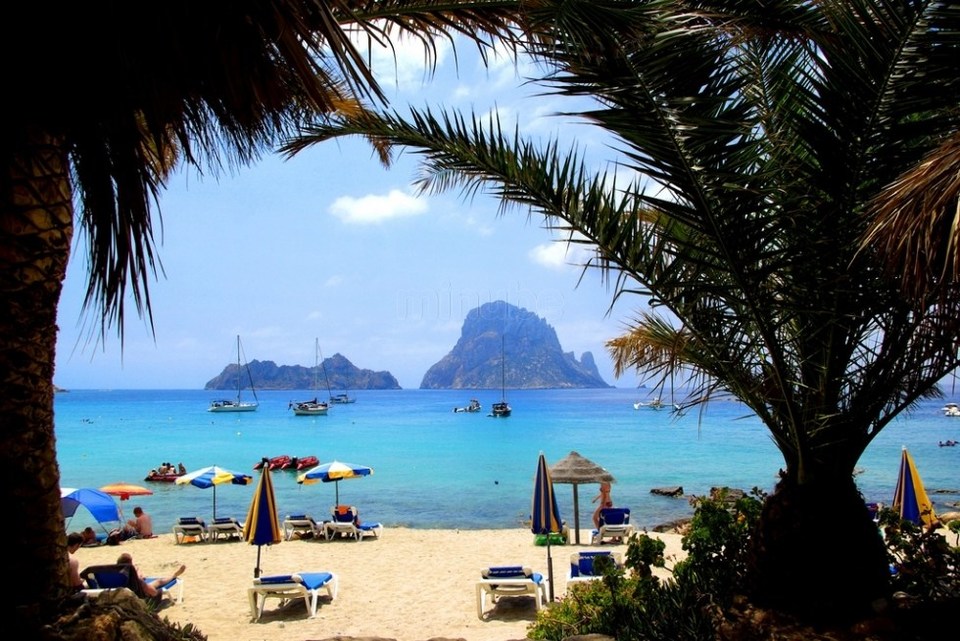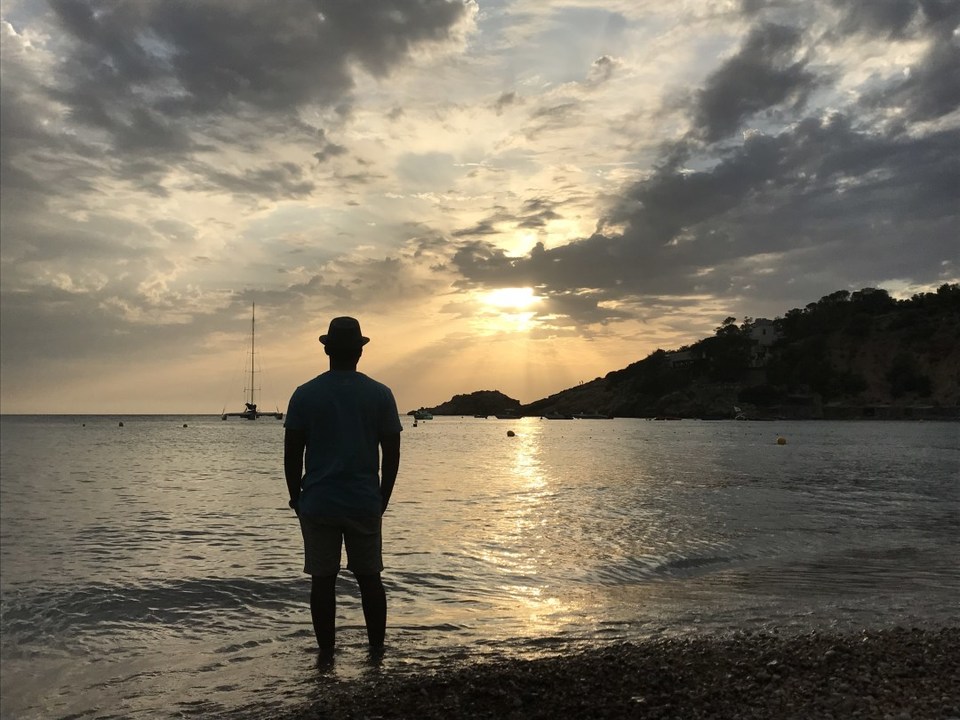 5. Eating like a local at "Fish Shack"
This is one spot that you don't read about everywhere... which is exactly what makes it all the more special. Located to the left side of Talamanca beach, the Fish Shack is a hidden gem but also conversely, Ibiza's worst kept secret. With an unflowery exterior consisting of just a few plastic tables and chairs on the rocks and nonexistent menu as you will be served whatever they have caught that day, such a place simply does not exist in Europe. You ask for what's good that day and you will be served with best catch fish, Shrimp, Sea bass, squid, swordfish...yummm!!
There is a certain level of satisfaction that comes from eating the way fishermen eat, out in the open, with spectacular views and with the freshest catch, but there is even more satisfaction in knowing that the bill won't leave you diving off the rocks and swimming to safer shores. Well we ate fantastic simple fresh Sea Bass with sautéed potatoes and salad for just €9 (cash only) and some giant juicy prawns.
Tip: Bring cash, as they don't accept cards.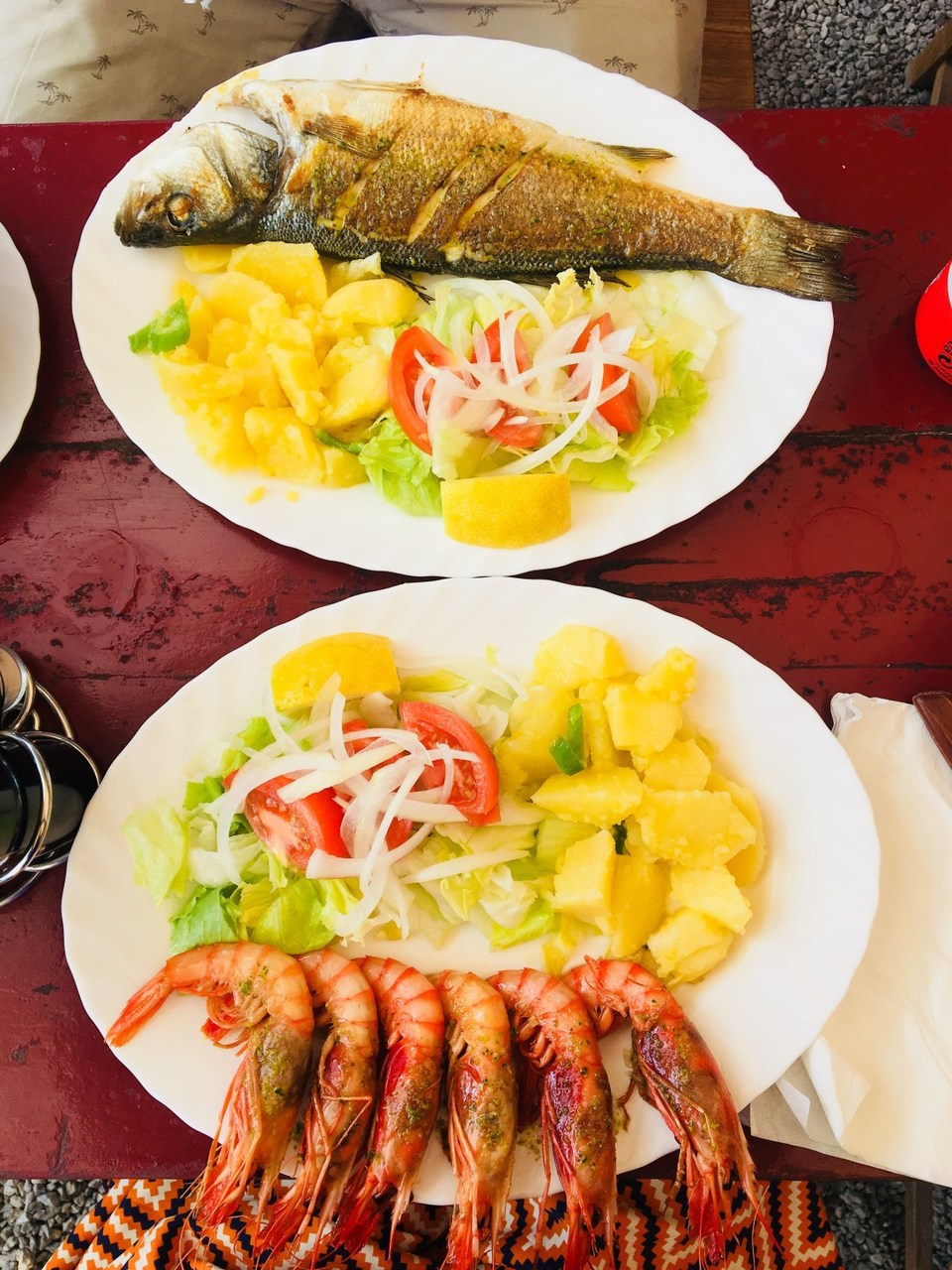 Where to Stay:
And we got you a special 10% discount at Booking.com if you book via ! Isn't that amazing!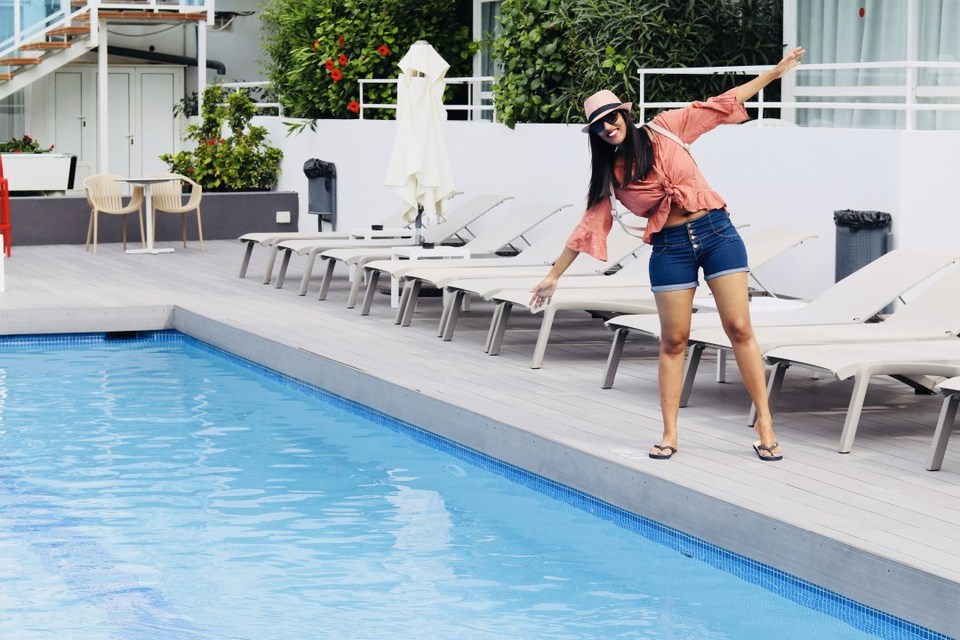 One of your biggest travel expenses and time-consuming tasks is booking accommodation, and we all want to save time and hopefully some money when searching for deals online.
Whilst there are plenty of websites these days to help you search for accommodation, some are more trustworthy than others, and some are easier to navigate than others.
1. Choice Hotels:
Choice Hotels, are proud to help you find hotels that make it possible for you to connect with the people who matter most. Whether you are seeking leisure or business hotels, around the globe, with more than 6,400 hotels in over 35 countries and territories their hotels are never far from where you need to be. These are best choice to save money and get to live in some beautiful style hotels!
Explore more about Choice Hotels!
2. Booking.com:
In my opinion, not only are they are the best hotel booking site, but the best accommodation website.
It is an online marketplace and hospitality service, enabling people to list or rent short-term lodging including vacation rentals, apartment rentals, homestays, hostel beds, or hotel rooms.
Unforgettable trips start with Airbnb.
Sign upnow and earn a discount coupon for your first booking.
Disclaimer: This post contains affiliate links, which means we receive a small compensation if you make purchase using these links. However, it will cost you exactly same or sometimes even less. This money goes towards maintaining the website. If you have enjoyed reading this post! Kindy explore our SUPPORT US page and complete any of your booking with one of the best affiliates we love and have used 🙂