I don't remember if I've mentioned this in my blog before that every year on my birthday I travel. It's a pact that I made with myself long time back. My goal is to visit all 7 Continents before I turn 35.
This was back in 2014 that I did backpacking through Spain and Ibiza was my last destination.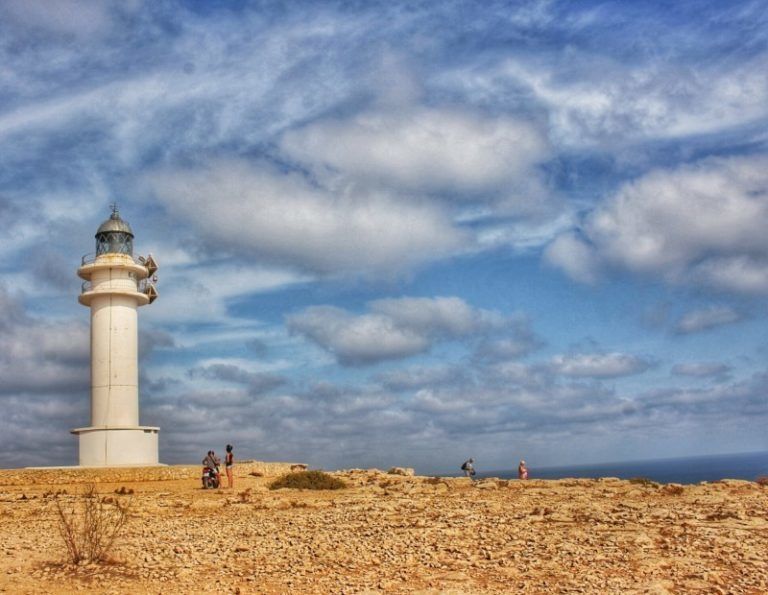 As they say – Ibiza is never a bad idea. Trust me; it will be the best decision of your life! All you need to love is – Party, Beaches, Cafes and hot people sunbathing on the beach. It's a holy destination for party lovers. Going to Ibiza with a desi passport means going through a long visa process.
So, here is all you need to know for a Spain (Schengen) Visa. It's a standard Schengen checklist – Book an appointment through the VFS website and check this list –
Duly Filled Application Form
Passport (Original and Copy, 90 days validity with at least two pages empty)
Two recent photos with white background 3.5 cm x 4.5 cm (Do not staple or glue the pic)
Medical Insurance
Bank statements (3 Months)
Flight and hotel bookings
NOC and Salary Certificate from your company.
Residence Visa Copy (90 Days Validity)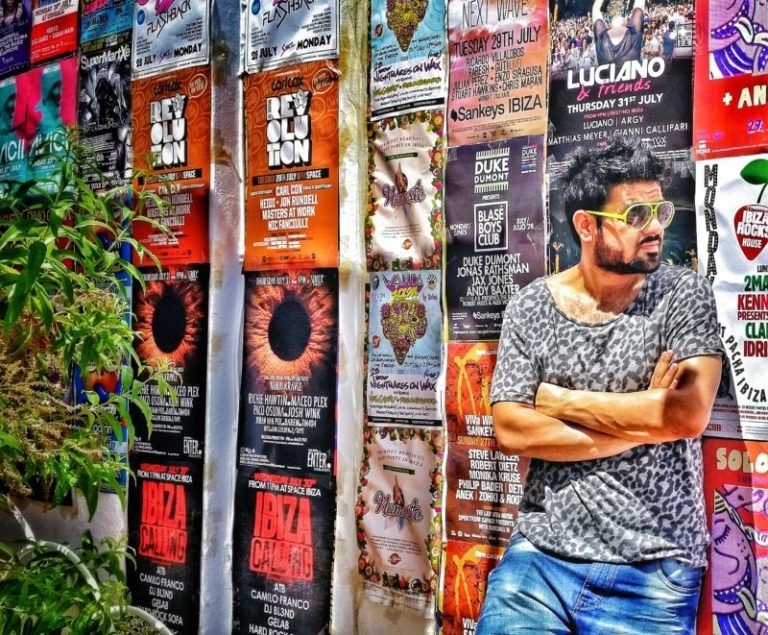 Tickets and Wanderlust –
If you're wander lusting for Ibiza then let me warn you in advance – Get ready to party all night long and sleep/relax all day.
To be honest going just to Ibiza would cost you a lot. I am sure I don't need to suggest you to visit other places in Spain. However if only Ibiza is on your mind then the best time to go is during summer. A roundtrip flight would cost you anywhere between AED 2800 to AED 4500.
The currency used is Euro and make sure to carry a lot of money as drinks and clubs are fairly expensive.
The airport is absolutely amazing. It's a small airport and everybody is in the party mood. You will see huge party hoardings at the airport with some of the world's most popular DJ's promoting their parties.
Bus 10 from Ibiza City runs to the airport every 20 minutes; during summer bus 9 goes to the airport every 1 hour and 30 minutes.
Fares are approx. – 5 Euros.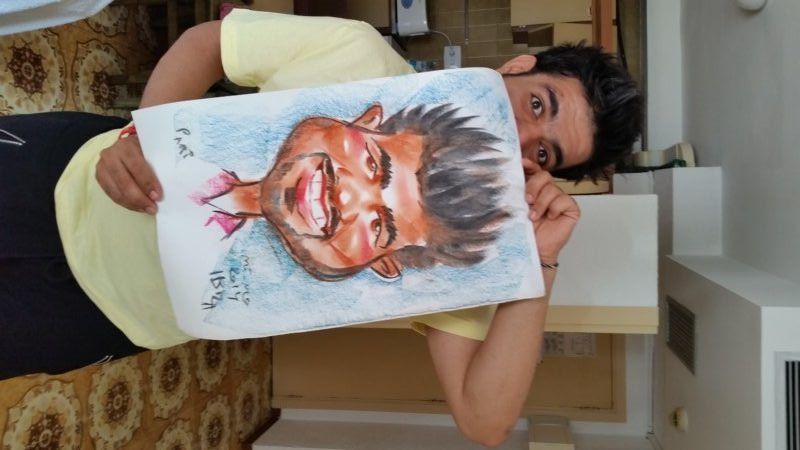 Backpack and Stories –
So imagine this – Ibiza is a small island in the Mediterranean Sea with a population of – 132,367 but approximately 6 Million tourists visit this place every year.
During the peak season, this place is really expensive. Here's what I would suggest – Book an Airbnb apartment outside the Ibiza City. It's much more peaceful and very nicely connected to the main areas. Trust me after partying all night long you don't want to hear people screaming on the streets during the daytime.
I was staying in St. Eulalia a small town located on the east coast of the island and very popular amongst families going to Ibiza.
The life during the day time is slow paced as compared to the main city. If like me, you like talking to locals as well and learn about their way of living then St Eulalia is your best bet. It's less chaotic and people have time to sit down and have conversations.
This story is about Janet, a local lady I met in St Eulalia. She was our house help and a really energetic personality.
It was 4 pm and we were still passed out from our previous night's adventure. There was someone at the door constantly ringing the bell. No one wanted to get up so eventually, I got out of my cosy bed and crawled towards the door. After waking up I realised that I slept with my sunglasses on.
She came in and started cleaning the room. I kept saying sorry for the mess. I felt really bad and I offered her some juice. We got talking and she told me something that I was not expecting at all.
"Are you from India? I love Shahrukh khan!" – She said. Before I could react she took out her phone and started playing Kabhi Khushi Kabhi Gham title track. What a moment that was! We danced to that song for a while; me and my friends invited her to have lunch with us and we went back to sleep. We're still in touch and her love for India is growing ever since.\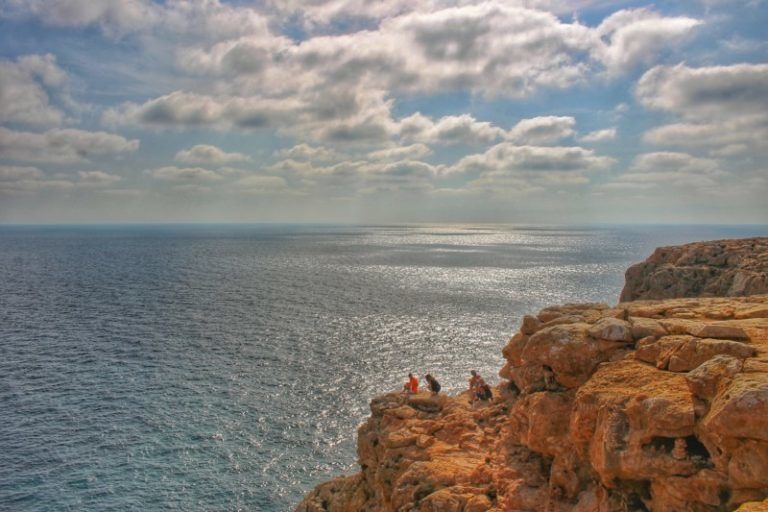 Been There Done That –
Parties till sunrise, Europe's best DJs, some of the best clubs in the world and beautiful cafes by the beach. This is how I would describe Ibiza in one line.
I am going to tell you about some of the must visit night clubs in Ibiza –
Ushuaia Ibiza – This place is the ideal choice for those who come to Ibiza for the best beach and pool parties. With live performances of the top DJs in the world, the most exclusive day and night ambience in a modern setting and designed with all kinds of comforts, luxuries and VIP services. We were there for David Guetta
The Pharm – Take a trip to Ibiza's techno asylum. Decorations for The Pharm at Privilege are designed to make the club look like a mental asylum and it is pretty freaking awesome. – The first thing you'll notice upon walking is a bar that is decorated with signs saying 'Mental Institution', 'Sanatorium' and 'Manicomio' – which means 'asylum' in English.
Pacha – If you're into the clubbing scene – You know what those two cherries stand for. Pacha Ibiza is the oldest and most recognisable clubs in Ibiza. This place has a huge VIP section, luxurious décor and one of the coolest DJ Line up.
Get a caricature done – The is the best part, after partying and getting totally buzzed – Getting a caricature is the best thing you could do to bring back the best memories from your trip. I prefer that over a fridge magnet any day.
Party Bus – It's a bus that runs all night long. The best part is – The bus only runs from nightclubs to nightclubs.
Take a day trip to Formentera – This place is the tranquil little sister island of Ibiza. The views are breathtaking.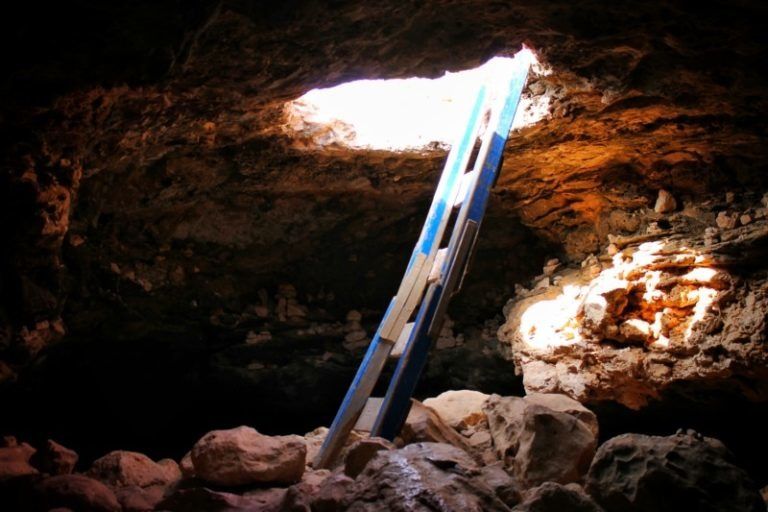 Have a great trip and let me know how did you like this blog.
This post was originally published on Wanderlust.