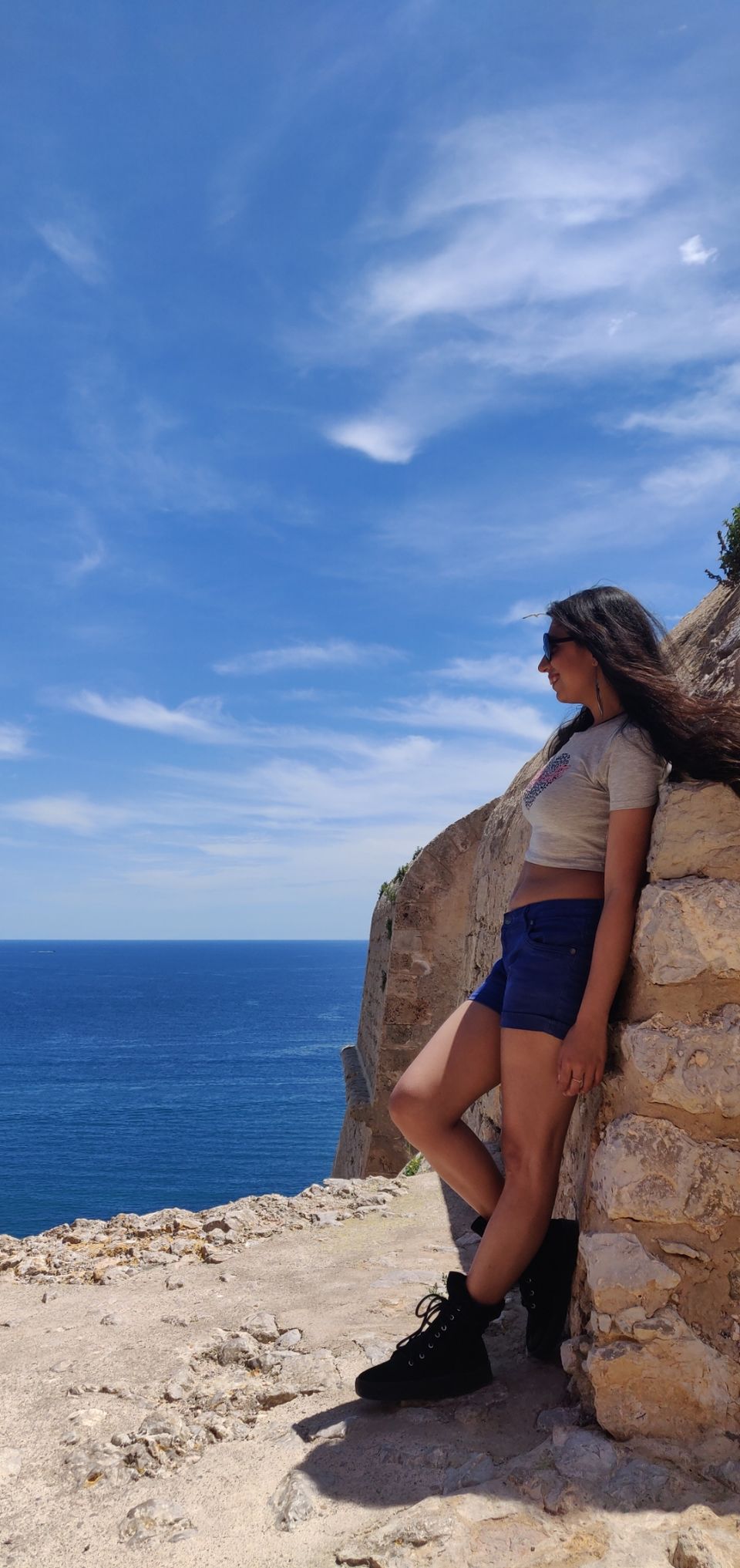 Ibiza is not only a best place in the Europe but I think it is the best island in the world.
The rich blue sky and powerful blue water creates all the vacation blues.:)
I was really impressed by the purity and beautiful color of the water as I had never seen such a clean island in my life before.
The safest island though being so open to do whatever you want,dress however or even no dress but people won't stare or pay a heed to you even if you are naked. That's the beauty of this place,you can be as you want.
It is like one of the major checklist of the bucket list.I never thought that I would be able to visit this place,this year but yea if you are a travel freak and you are continuously monitoring around the tickets price,you can easily complete your bucket lists within budget.
Since,I moved to Netherlands in March,2019 and having Schengen visa,I had option to visit 26 countries. Isn't it interesting? Almost equivalent to going to each state in India.Wow!
I got the return flight tickets for very cheap.I took a flight from Eindhoven airport in Netherlands to Ibiza airport for 80 euros only,wow,we get train tickets for Thalys in much more than this amount that too for a single way.
I booked the flight in April and I had to travel in May and luckily the flights matched the weekend so I had to take only 1 day leave i.e. on Monday.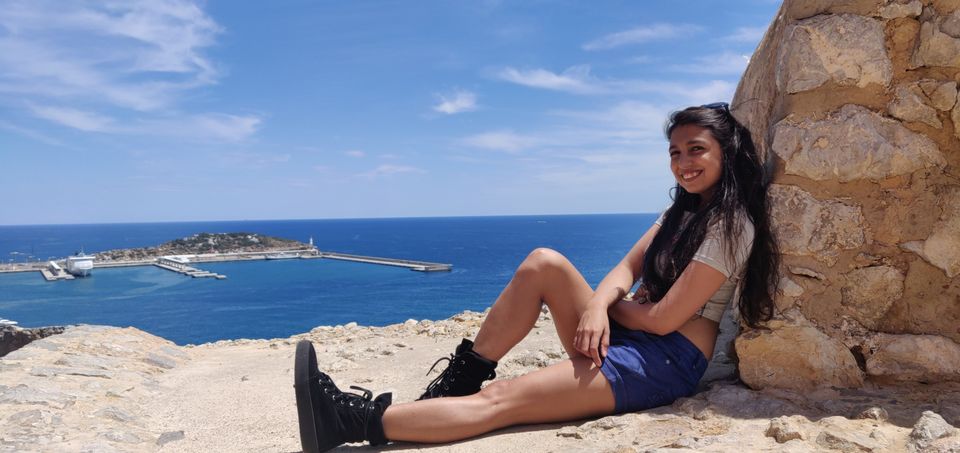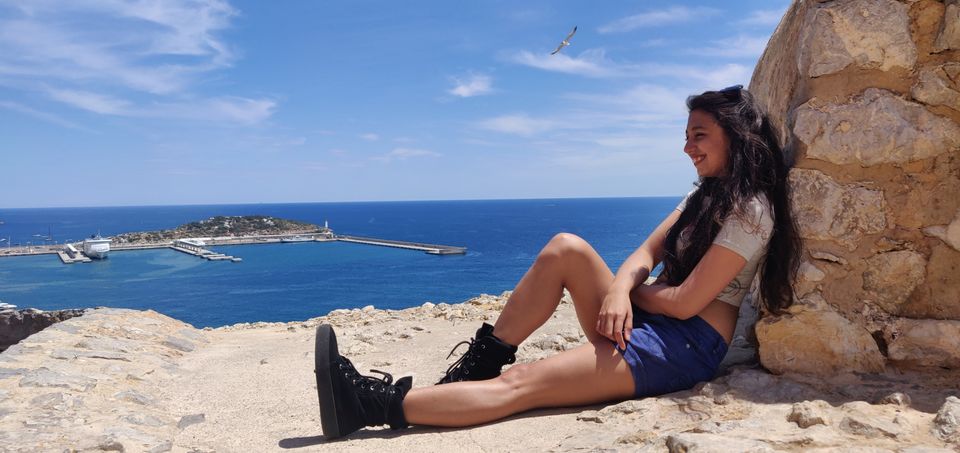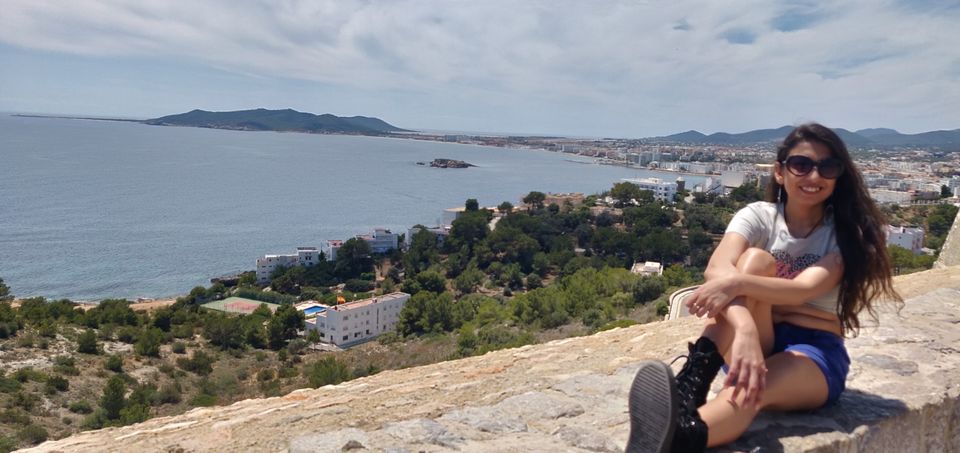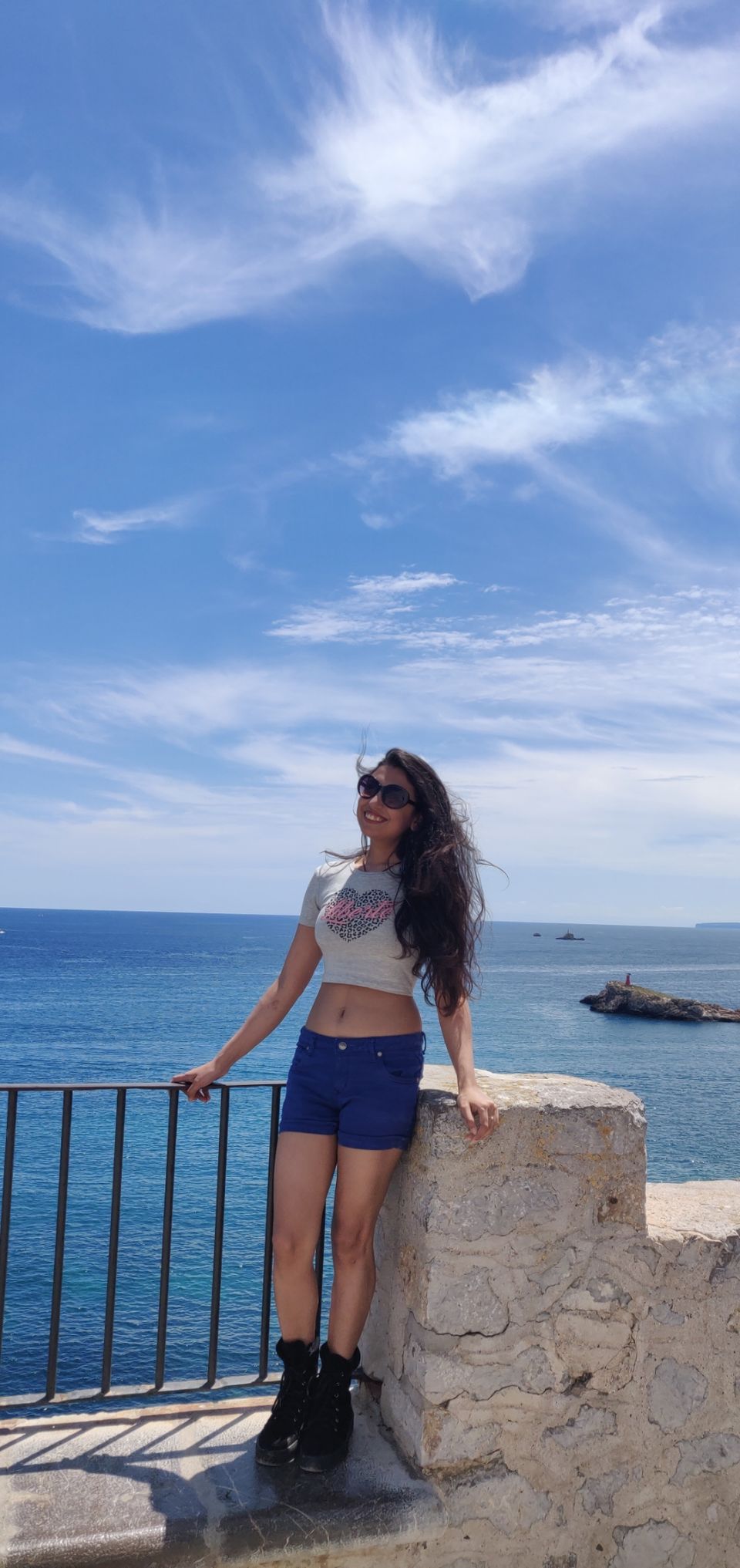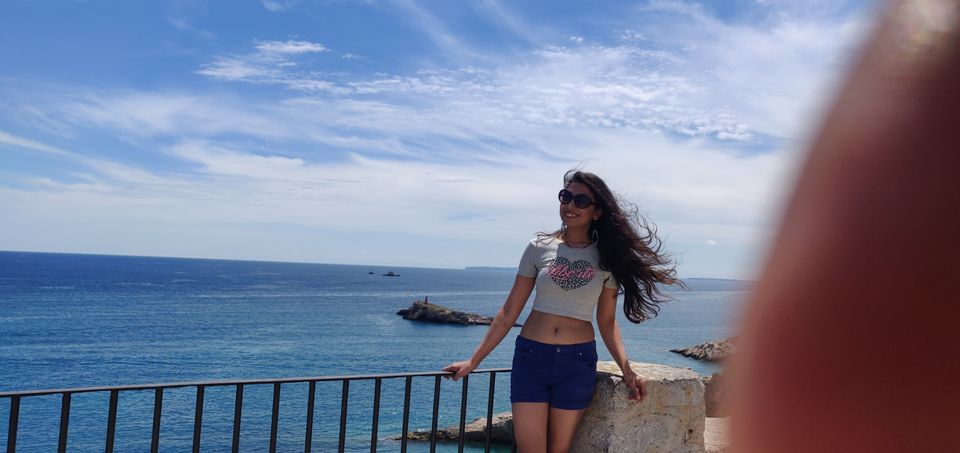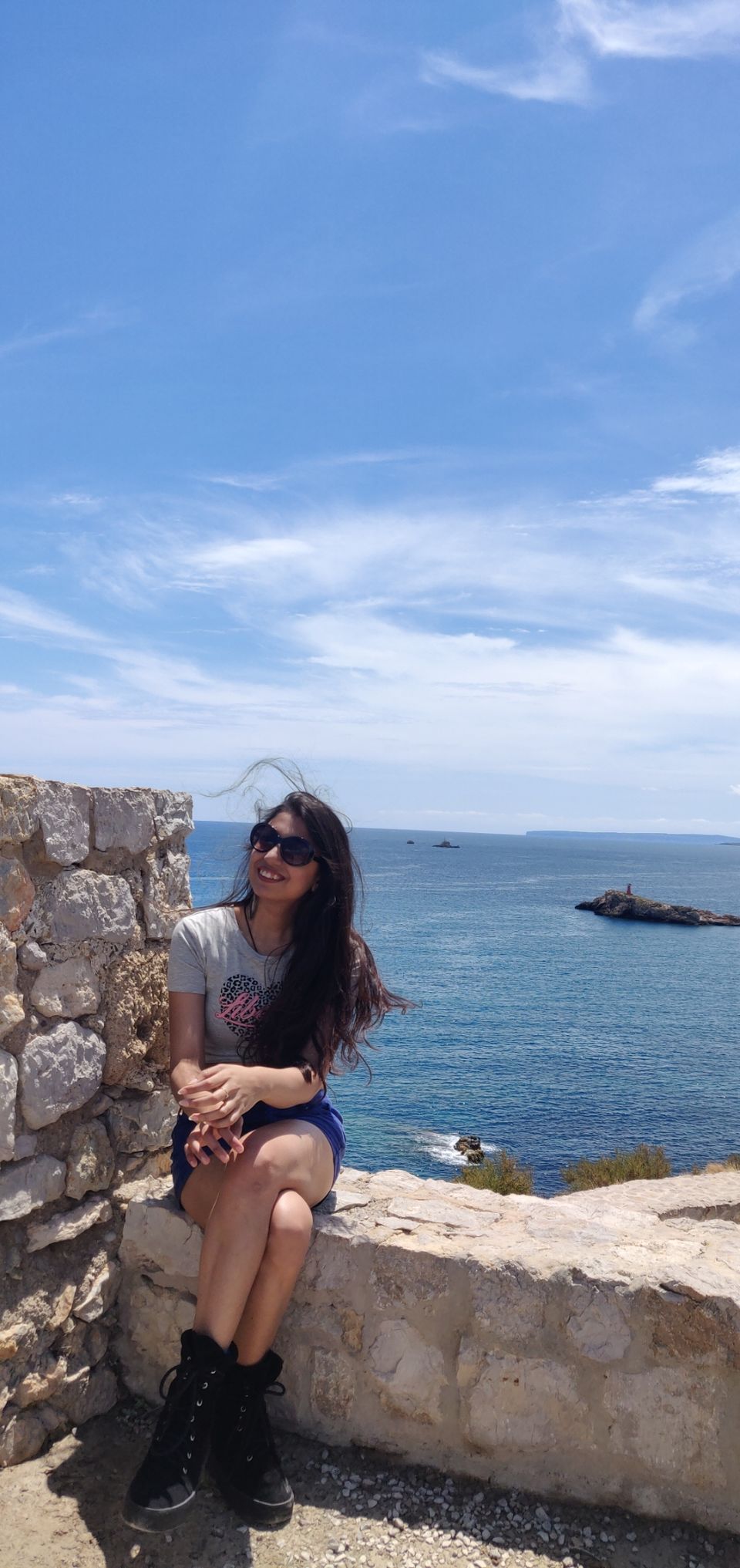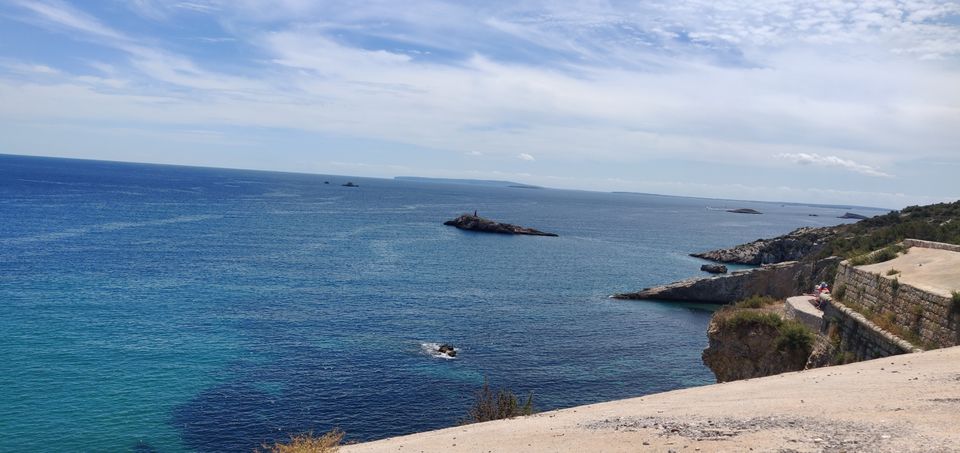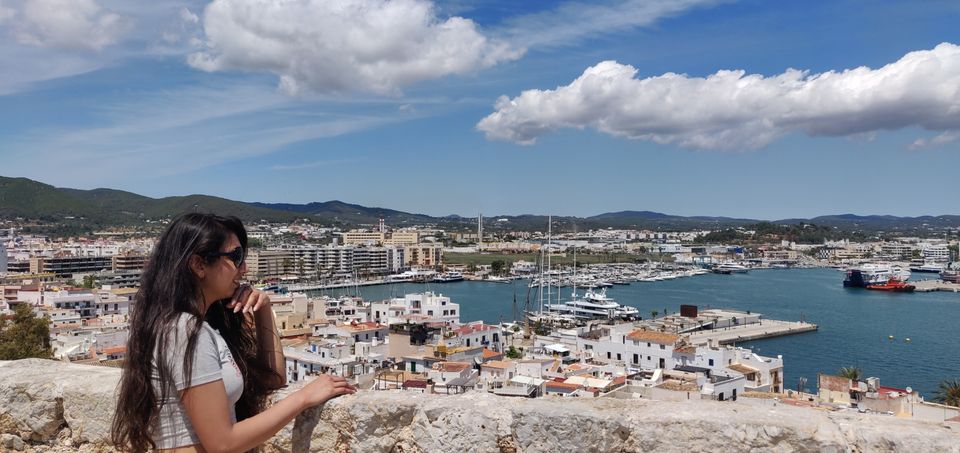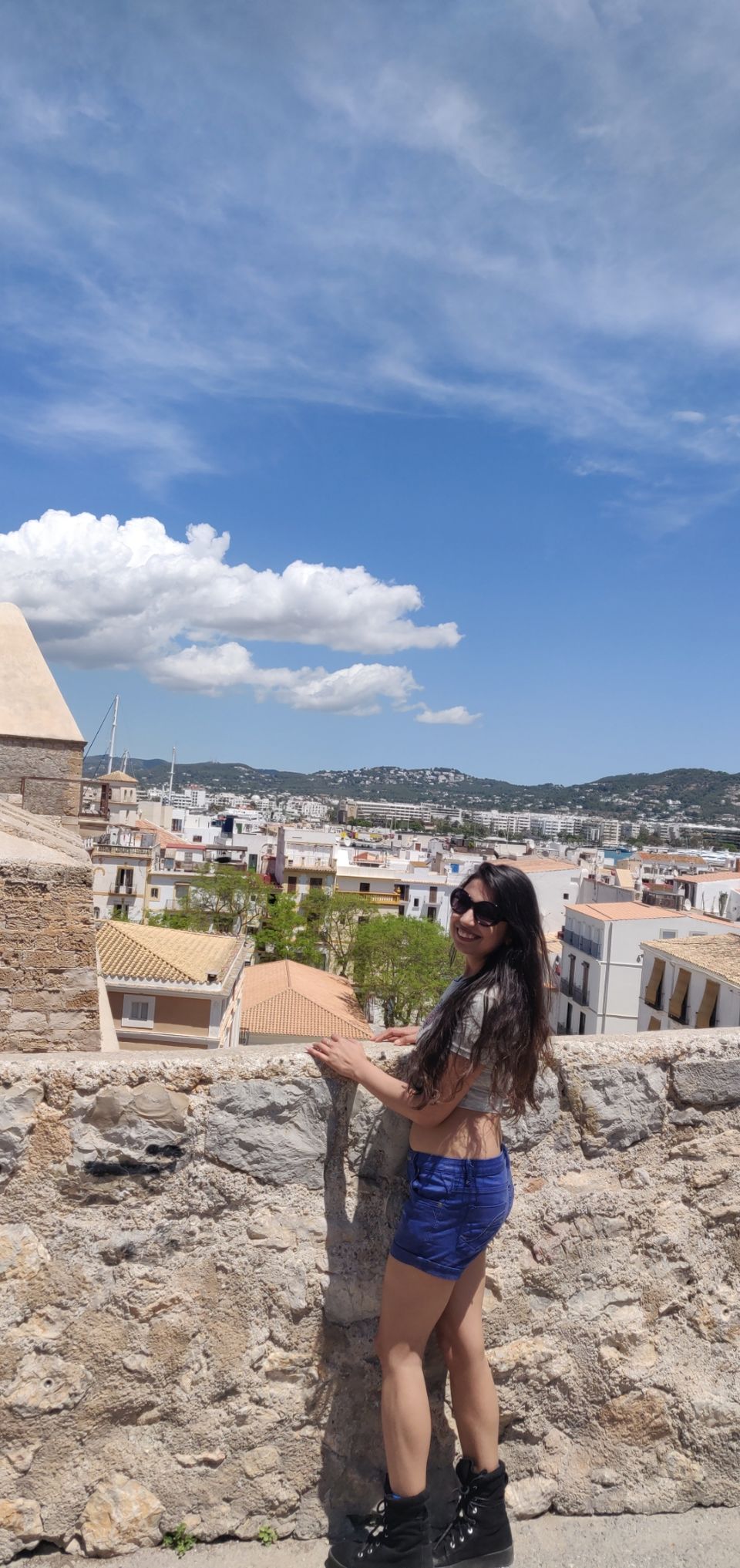 Day1:
On Saturday morning i.e. 18th May,2019,I had an early morning flight at 8:30 a.m. so as to reach early in Ibiza and get hotel because mostly hotel check-in in Europe start at 2:00 p.m. which was bit strange for me as I was used to of 12:00 pm check-in while I was in India. I reached the airport and as soon as I came outside,I could feel the charm of this place.
It was hugely crowded by couples as it was a party island.I took a bus for 3.5 euros which connected me to the city centre and ,where I had booked the hotel.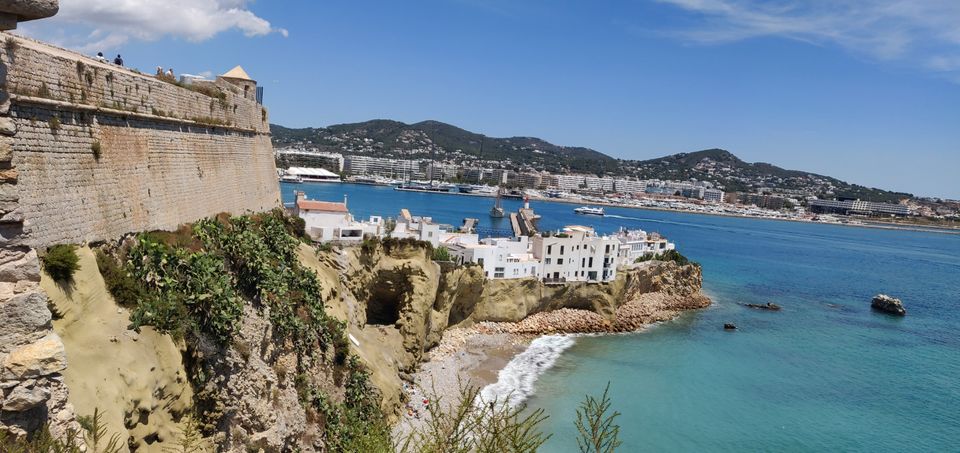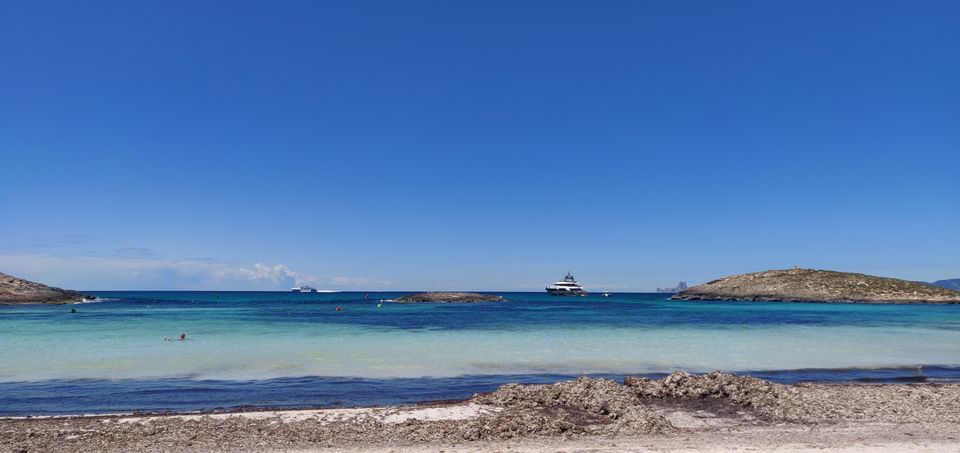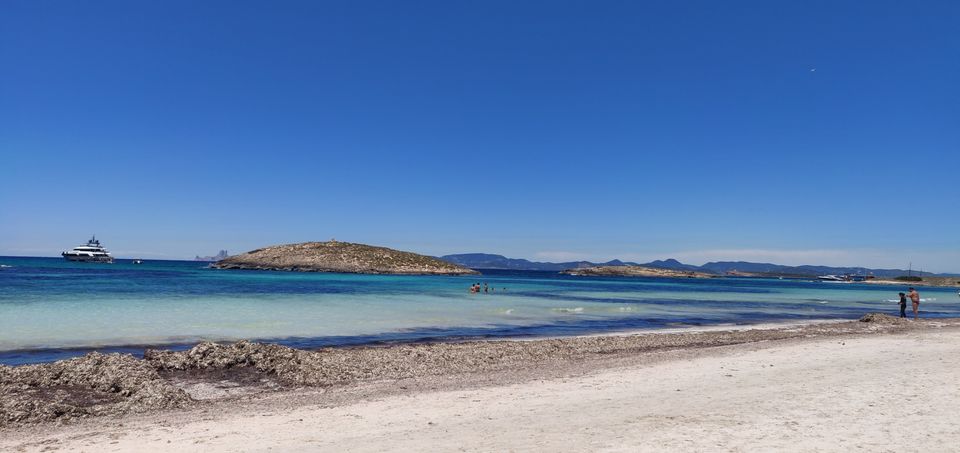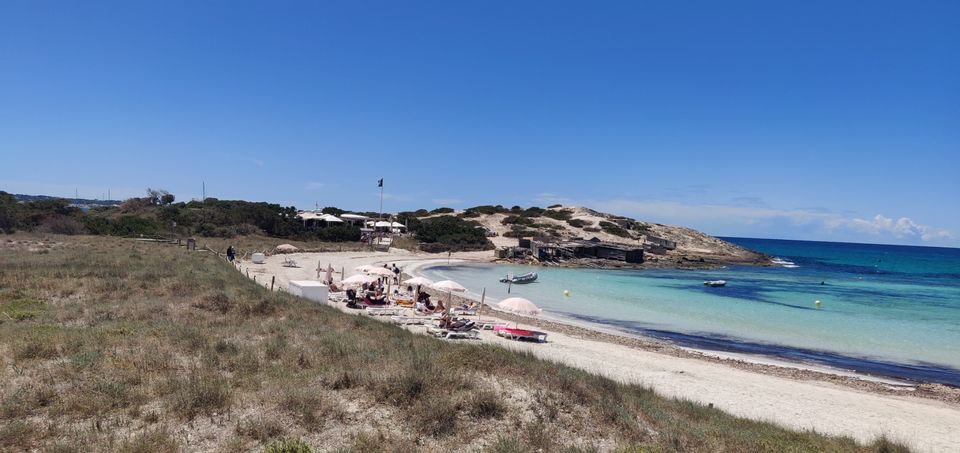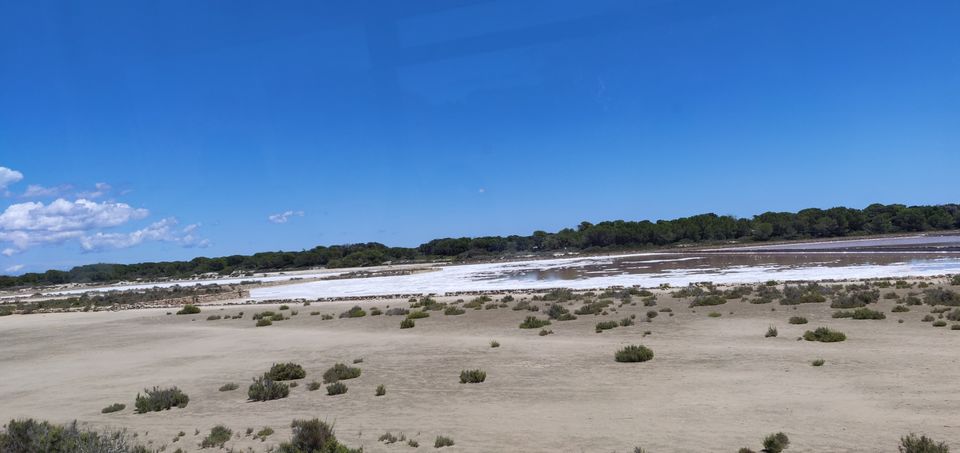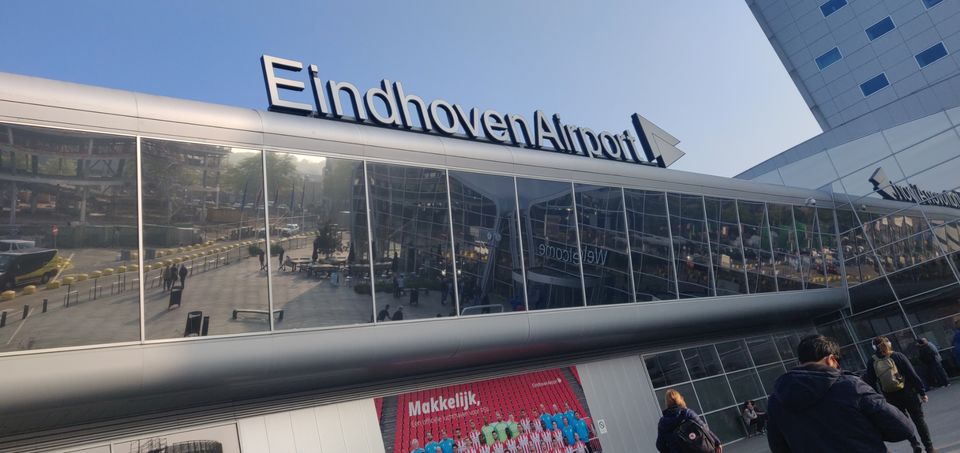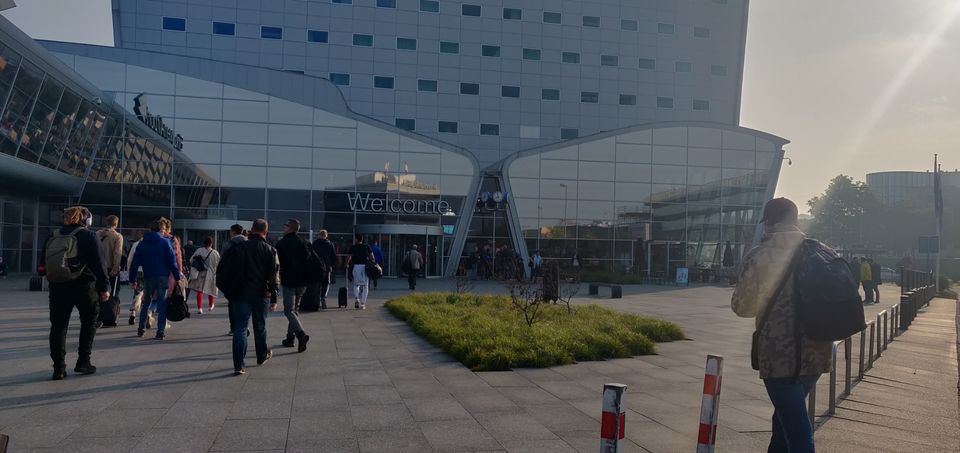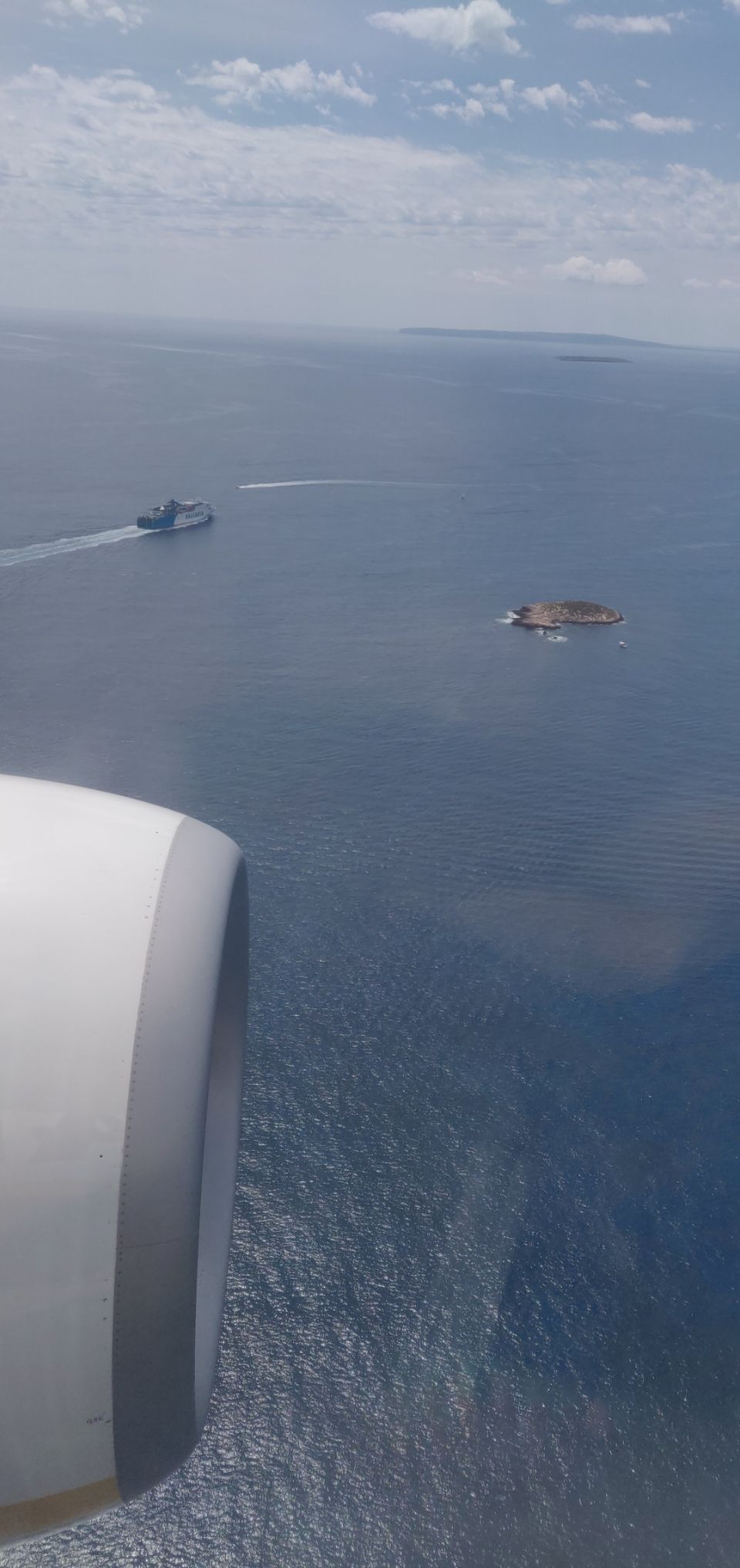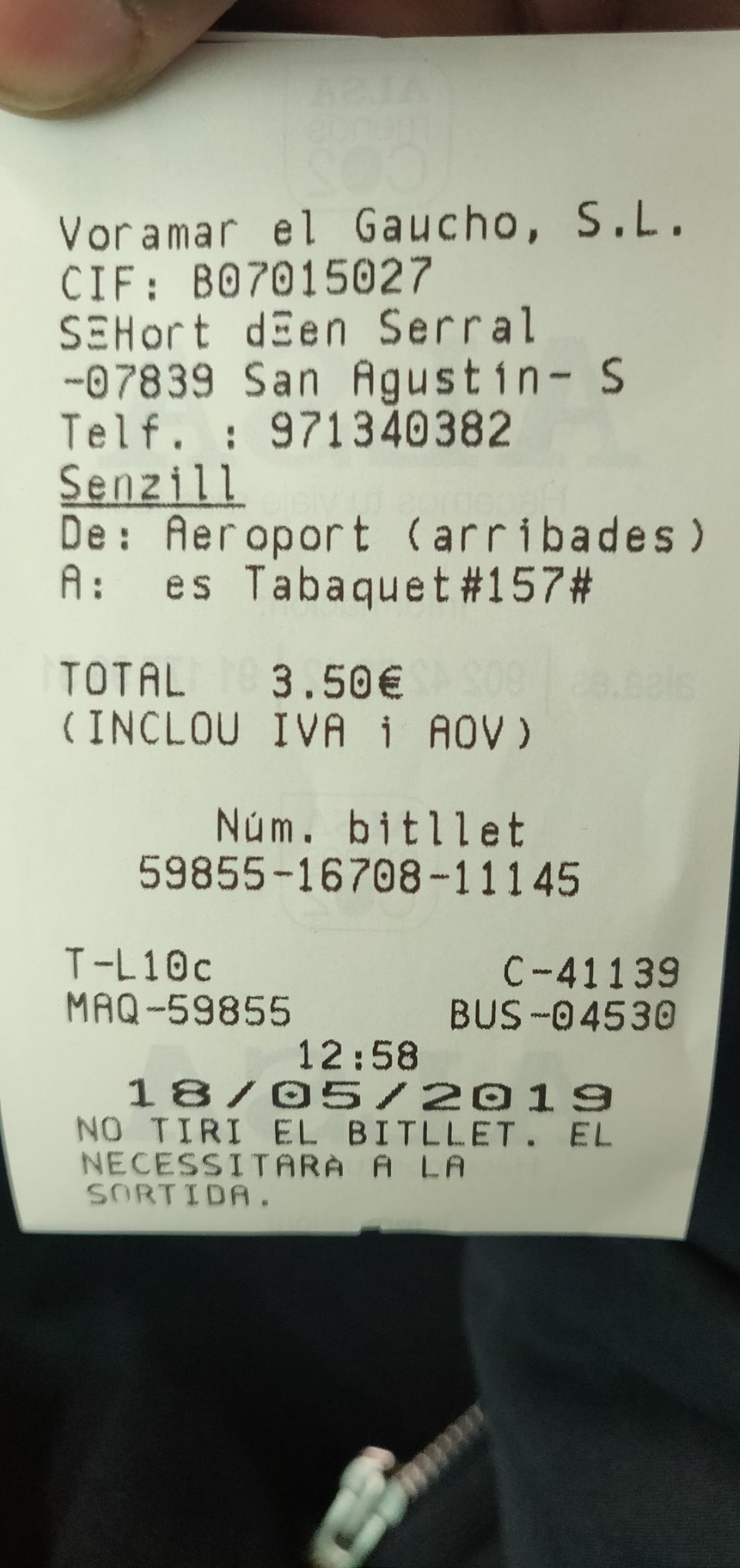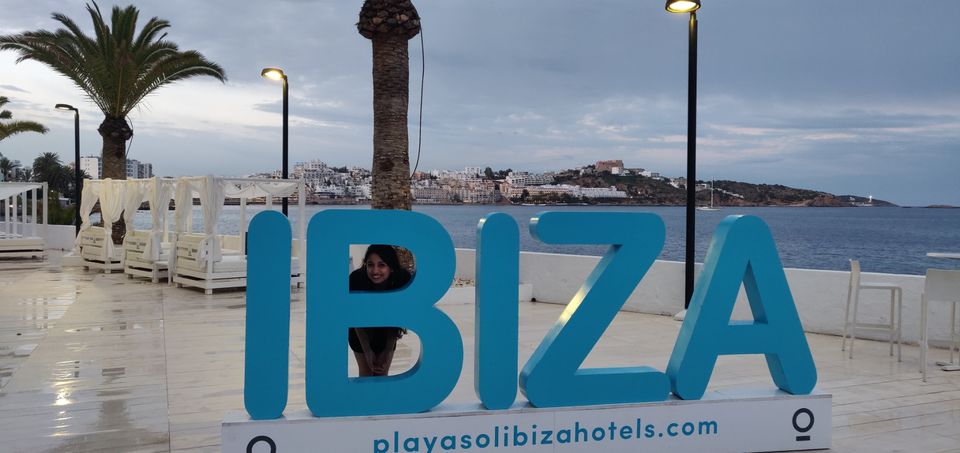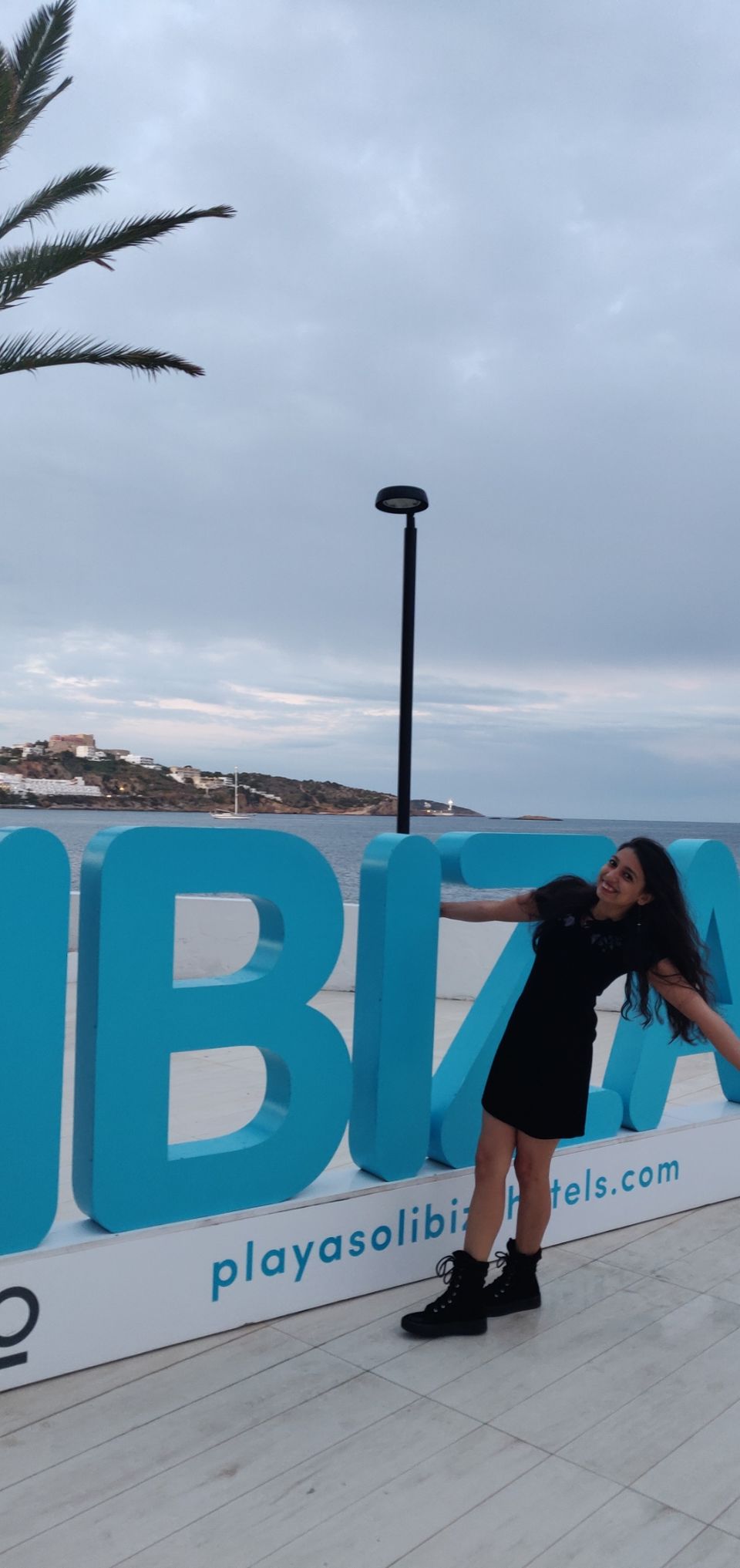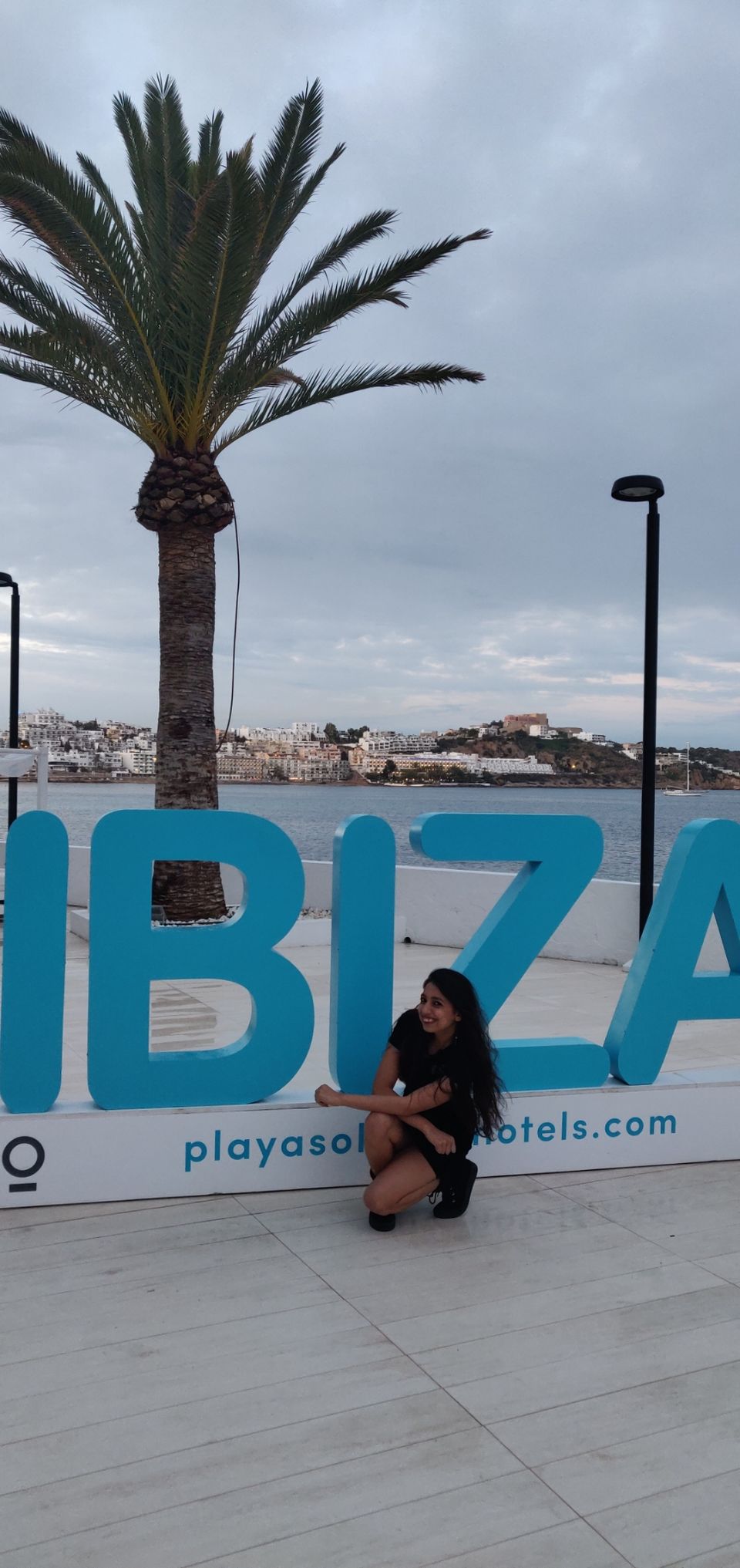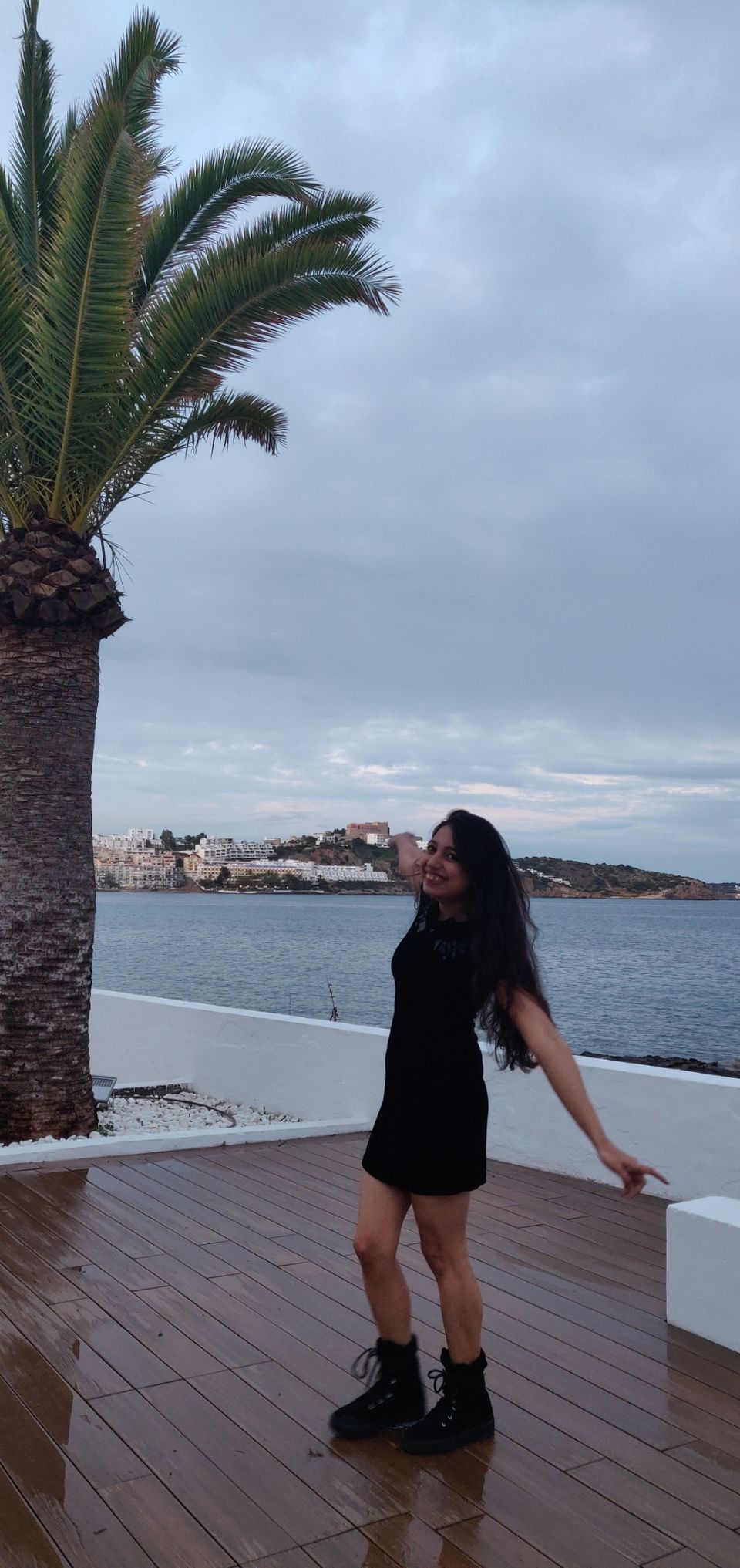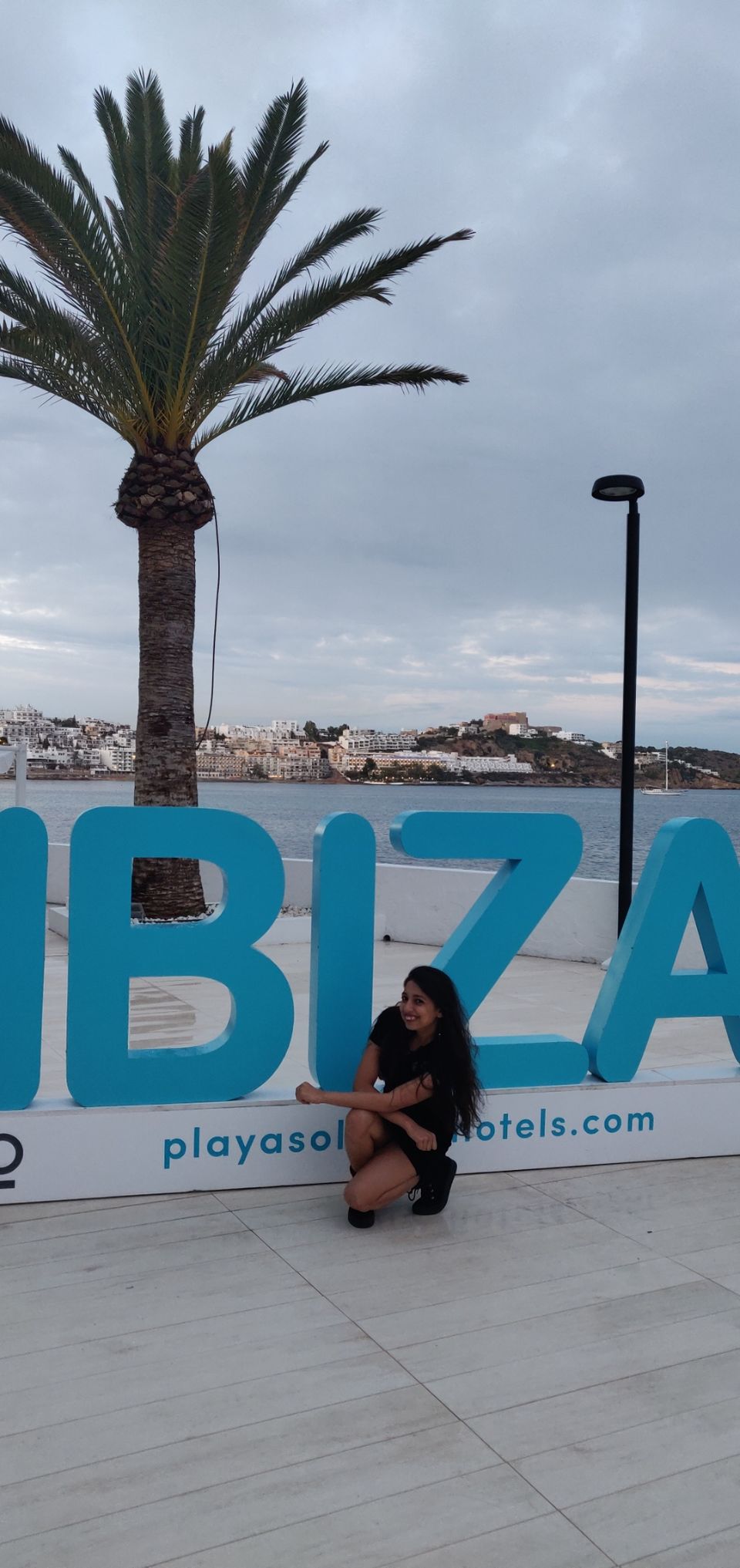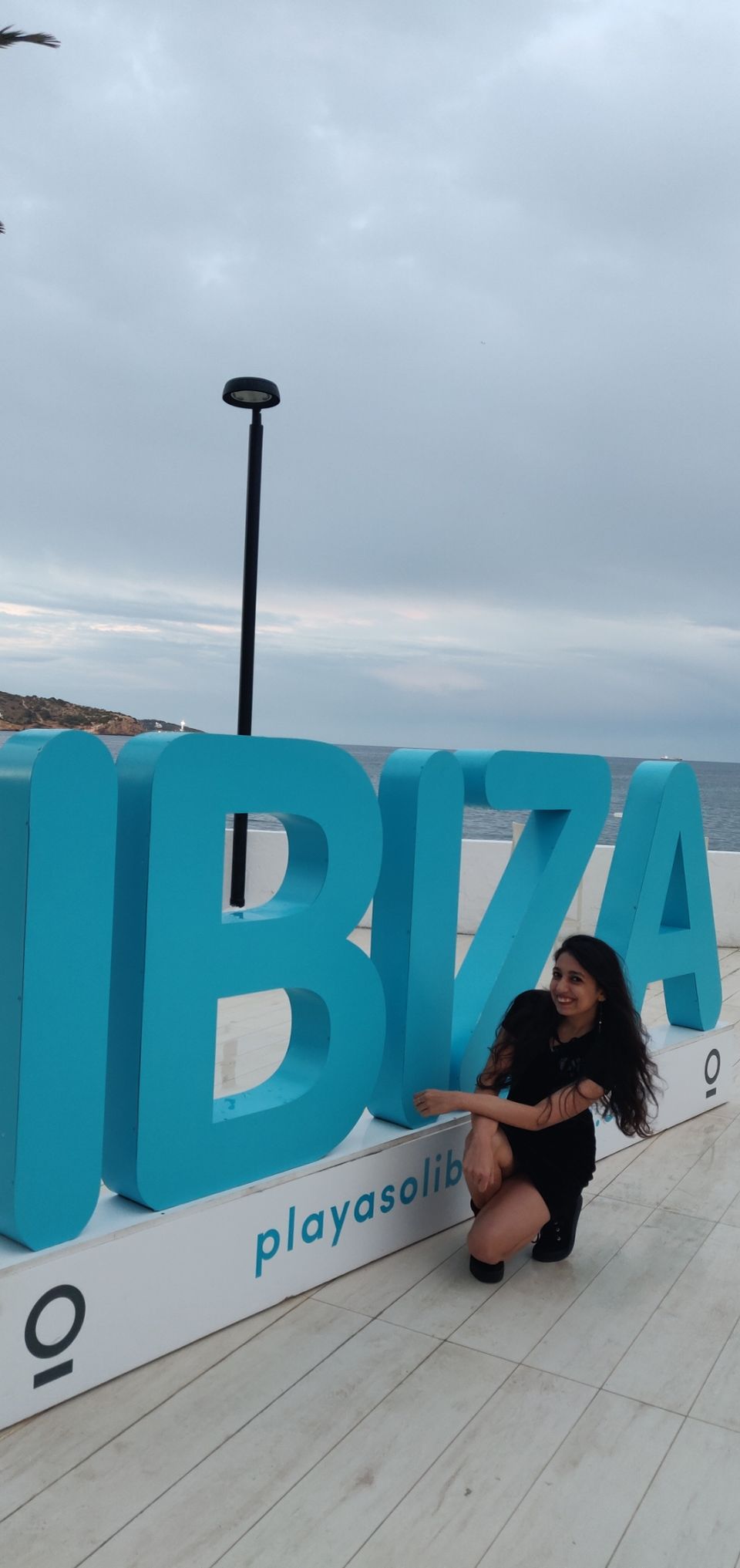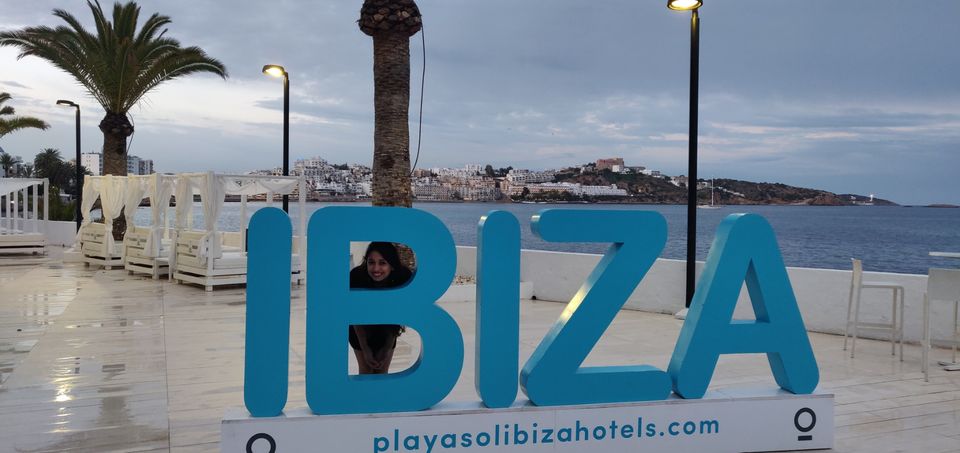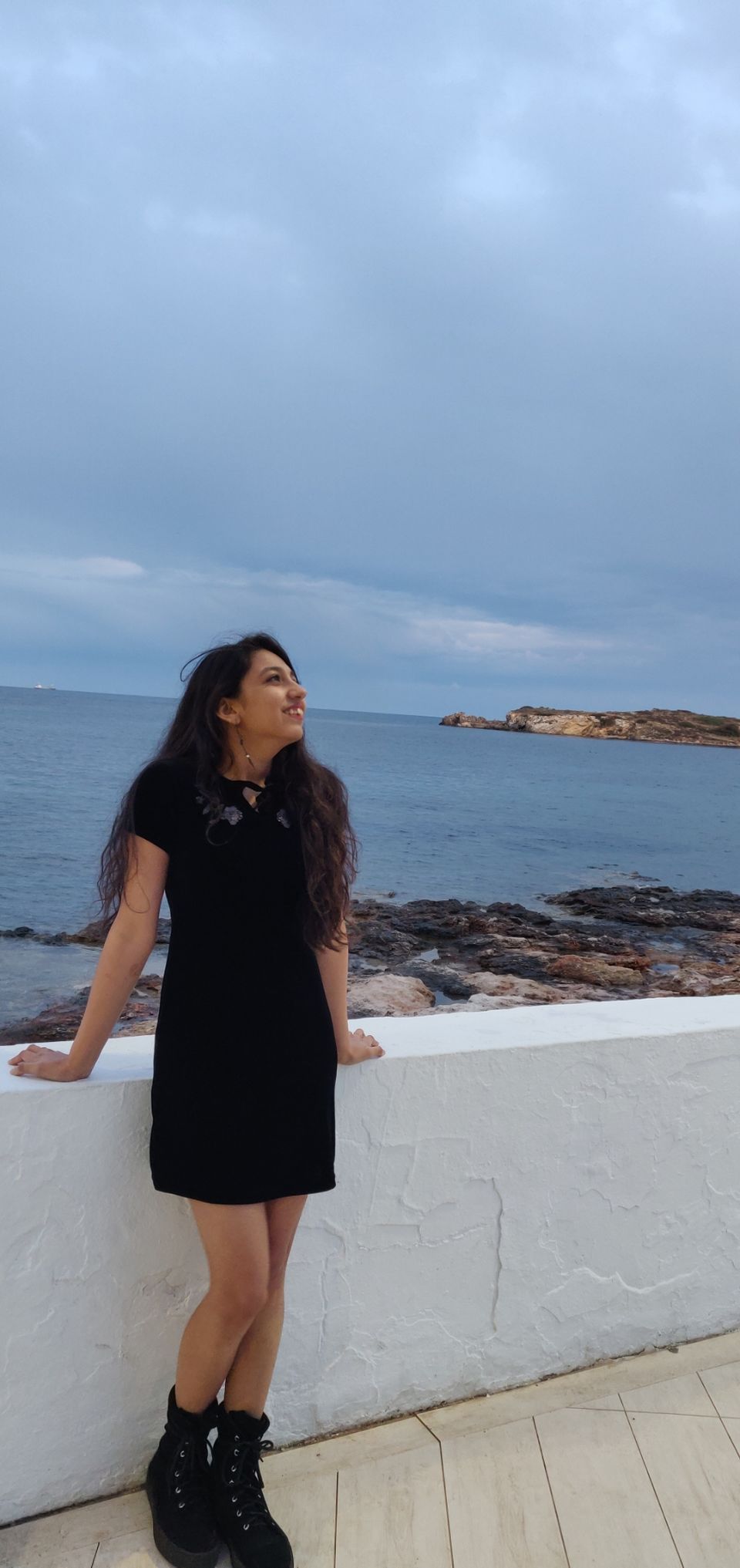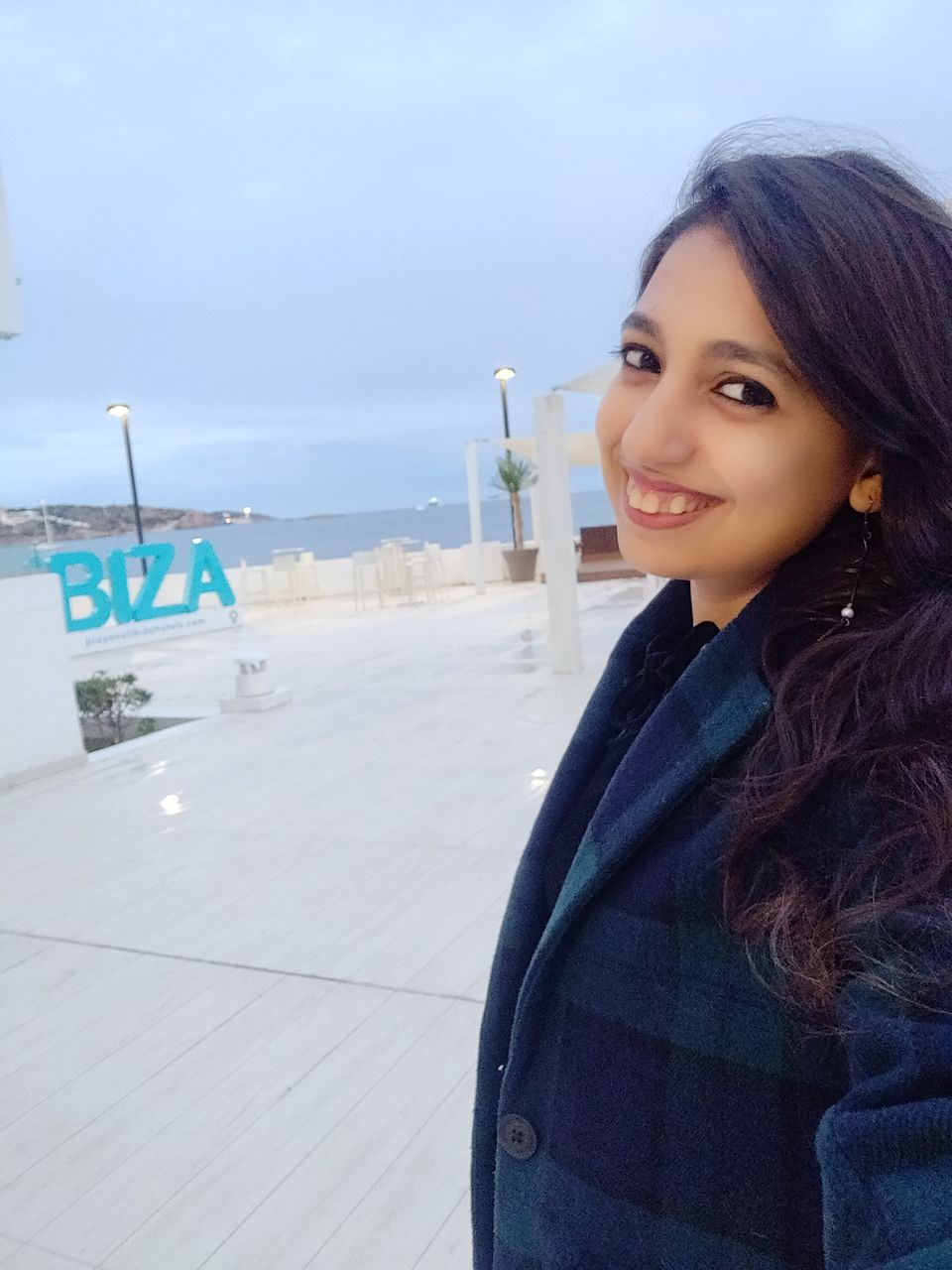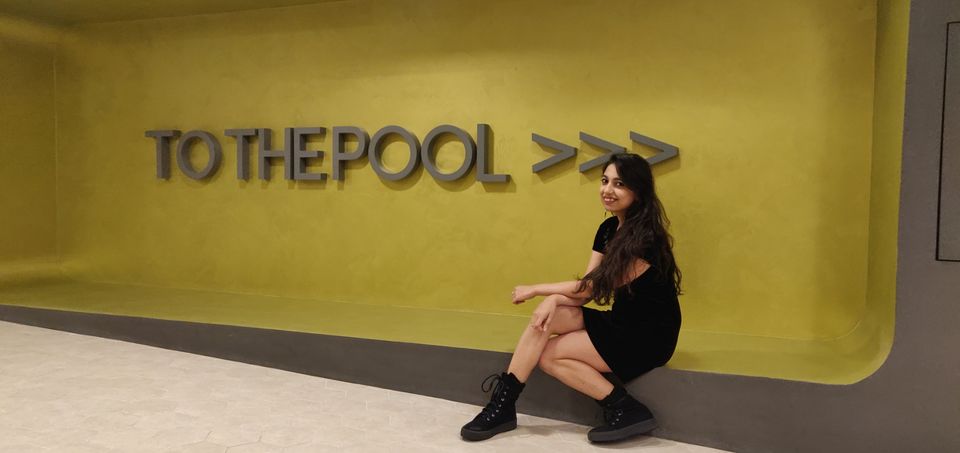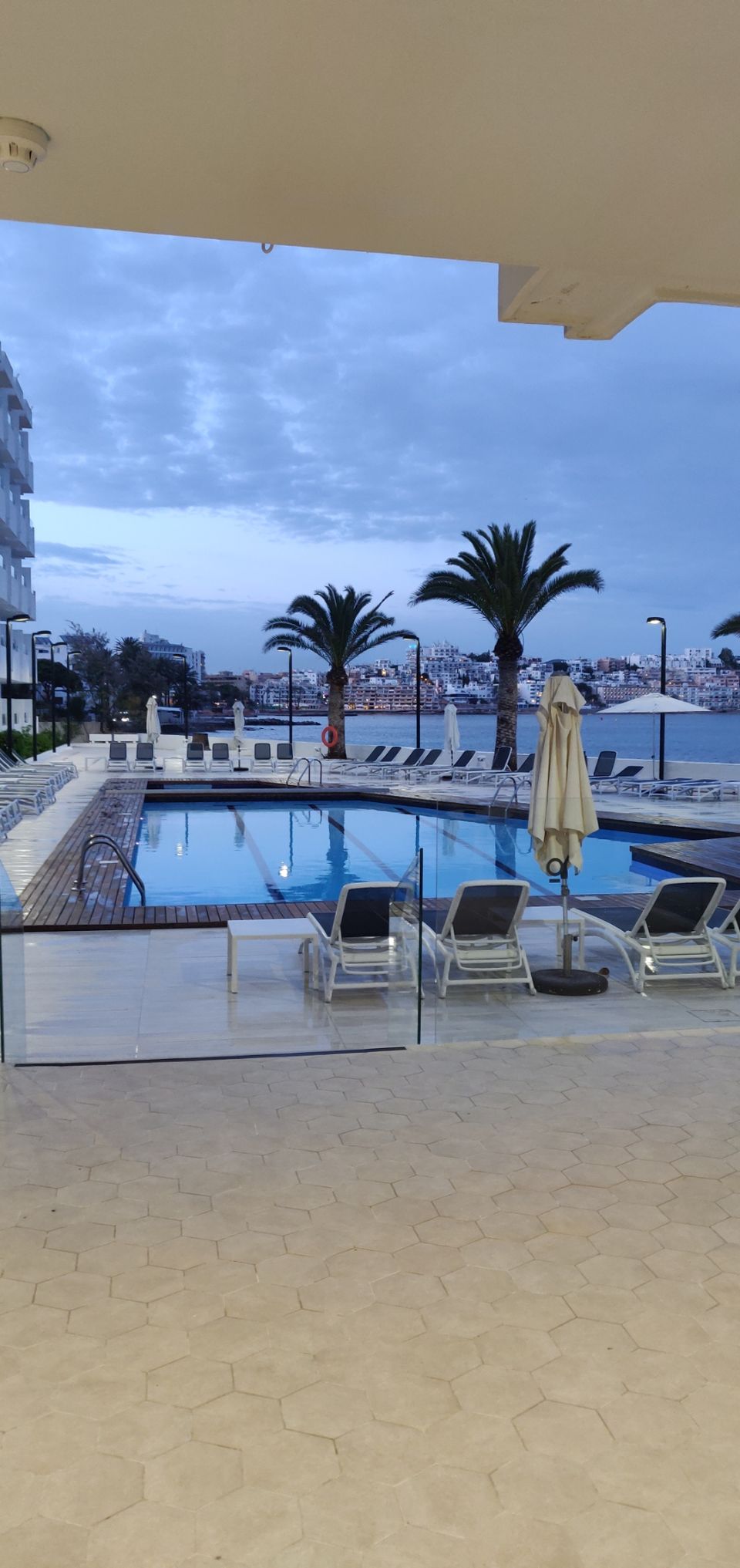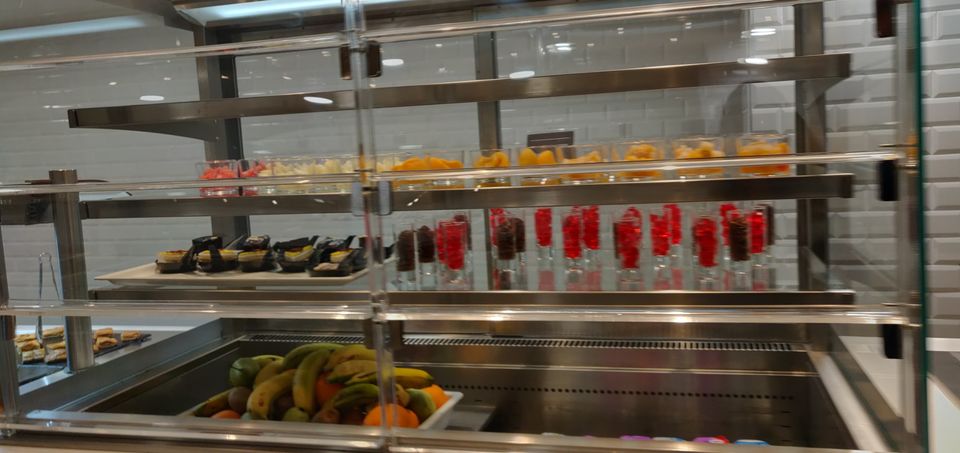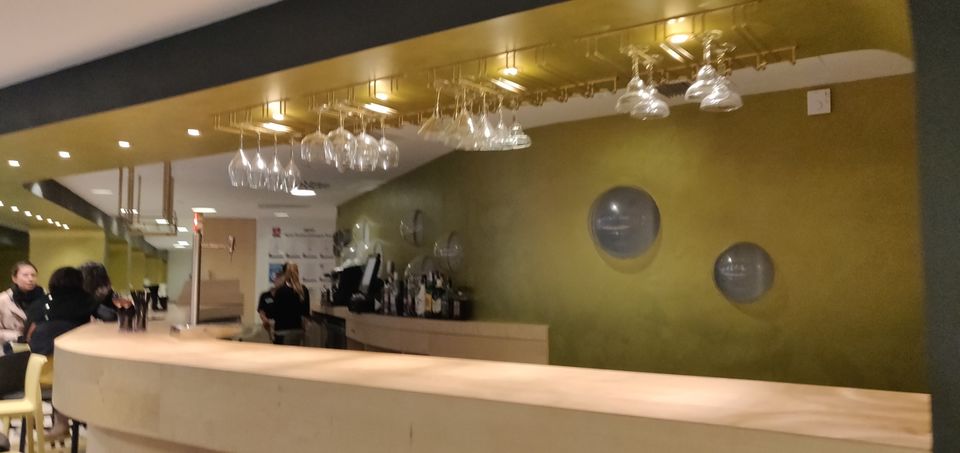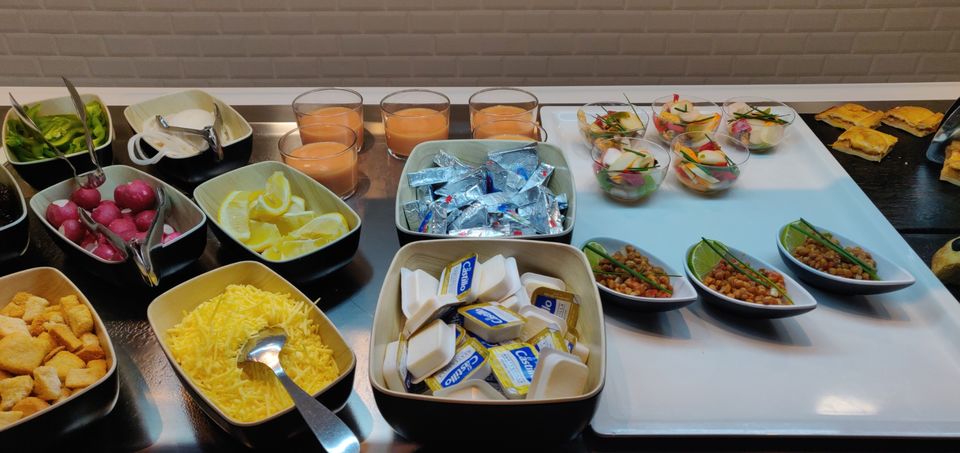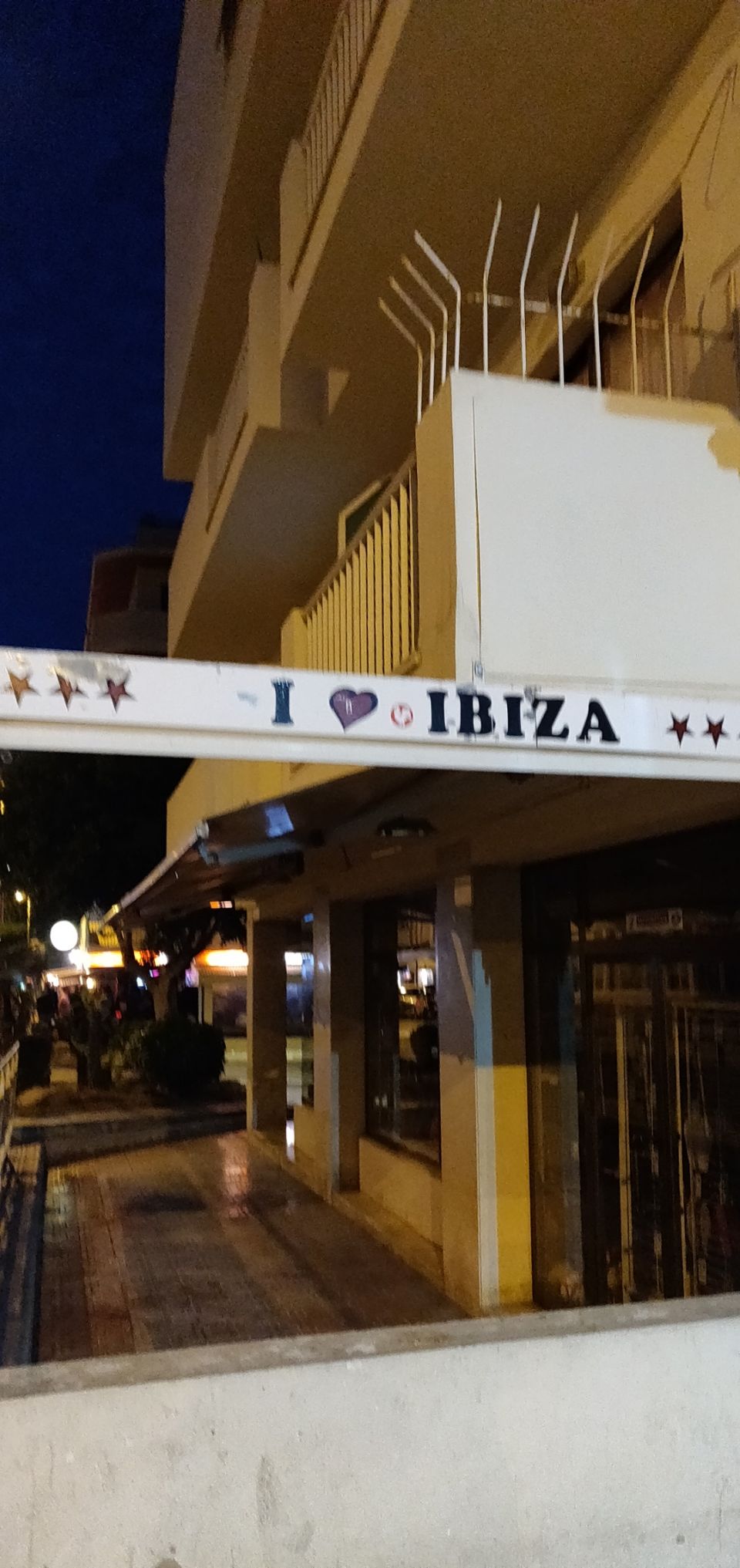 I went to the hotel,kept my luggage at the counter/reception since it was still long time for check-in and didn't want to waste my time and extra money for early check-in.I went to the nearby city centre and touristy places like Ibiza Old town,Playa d'en Bossa beach ,laid down at beach and enjoyed the sun and french fries and waffles and btw the time i started,it already became 7pm so I started back towards the hotel and grabbed some food stuff from the supermarket as well so as to avoid cravings at night.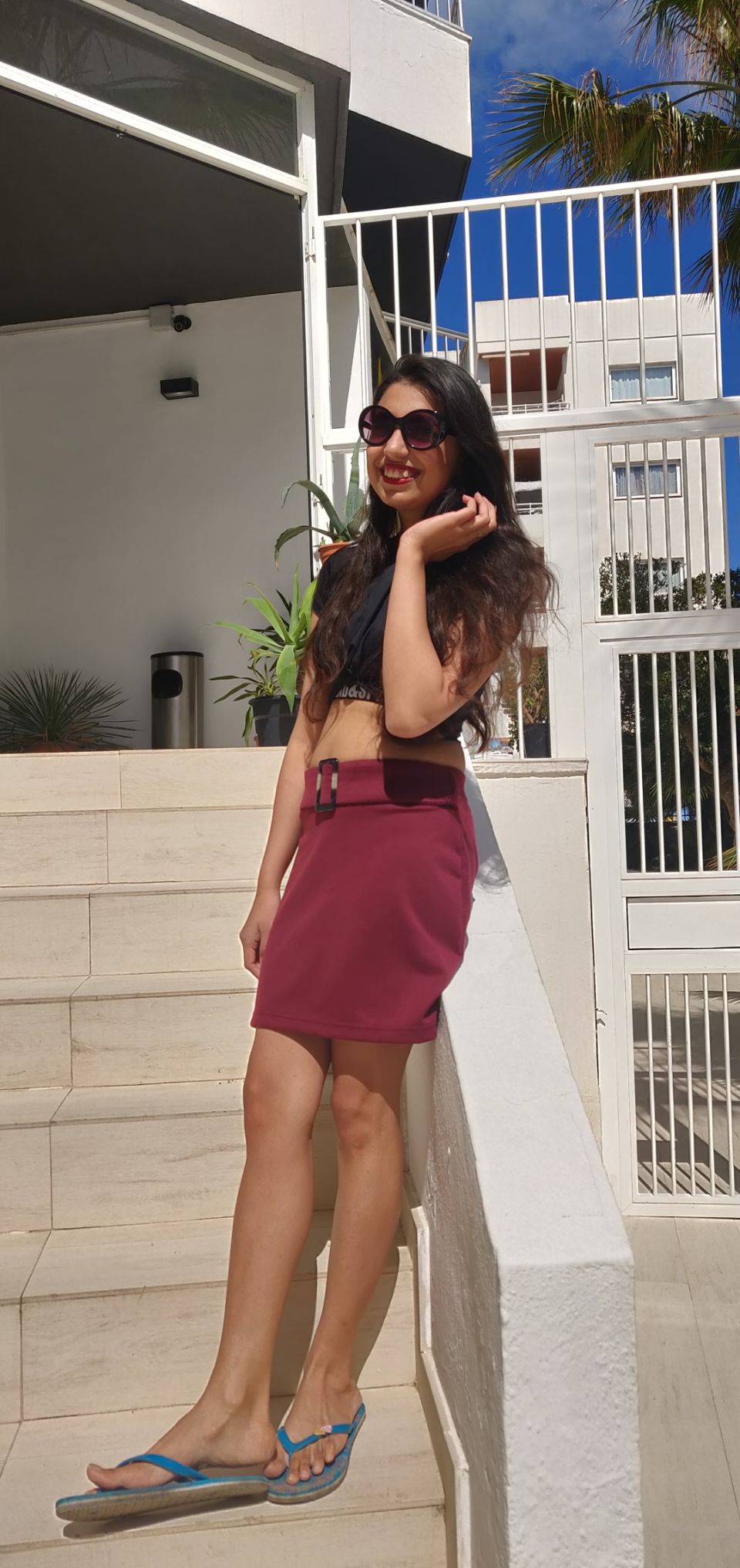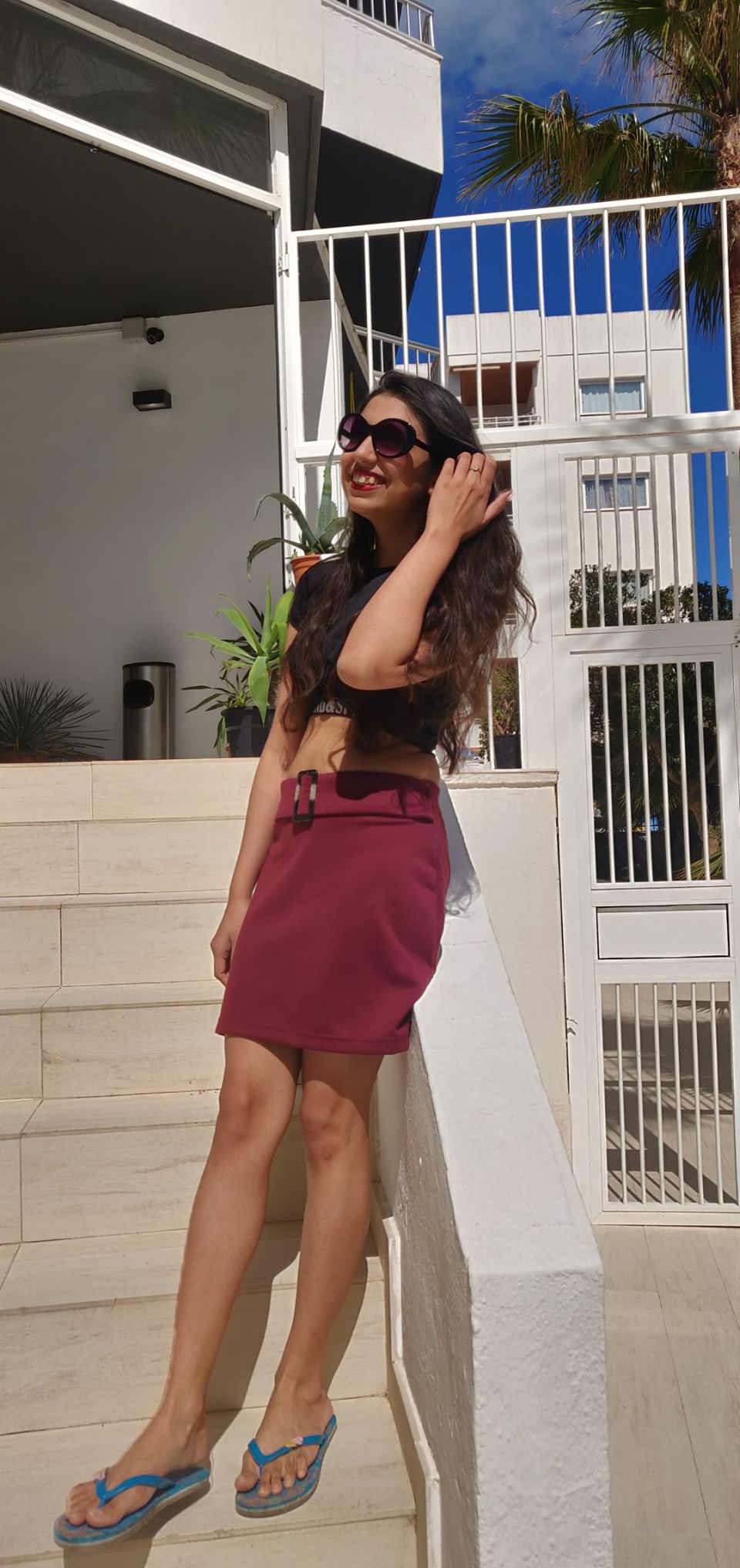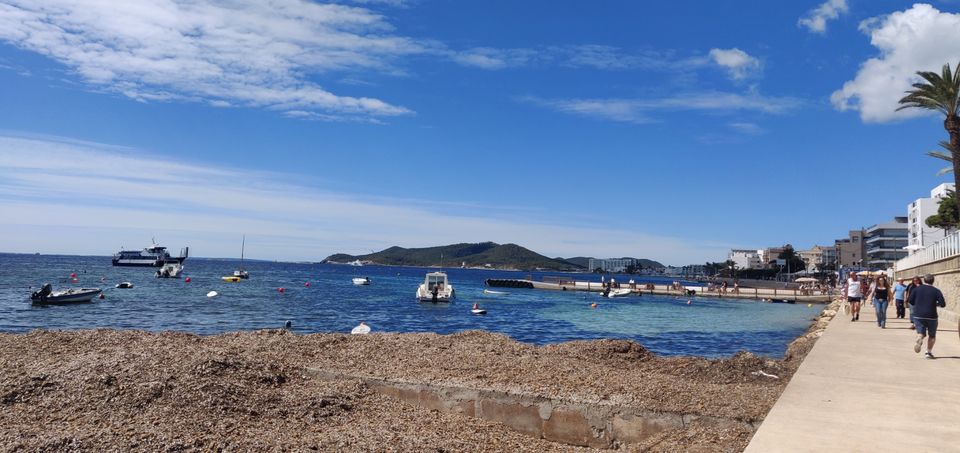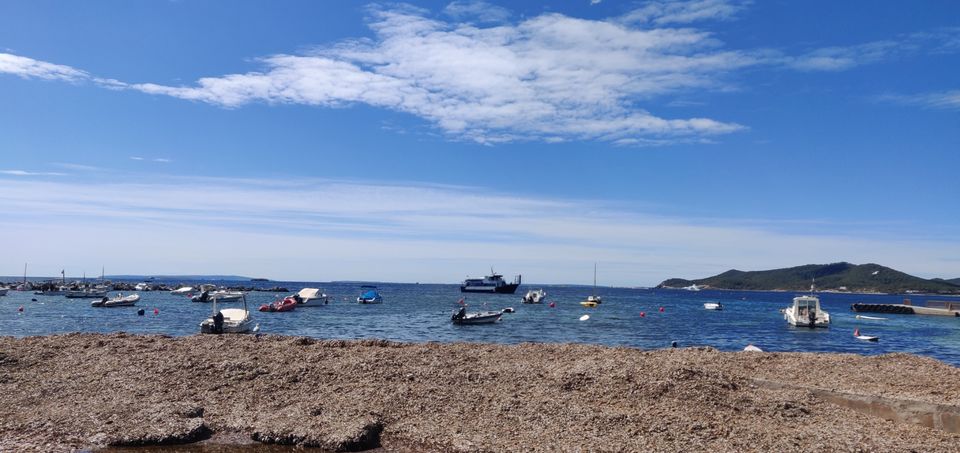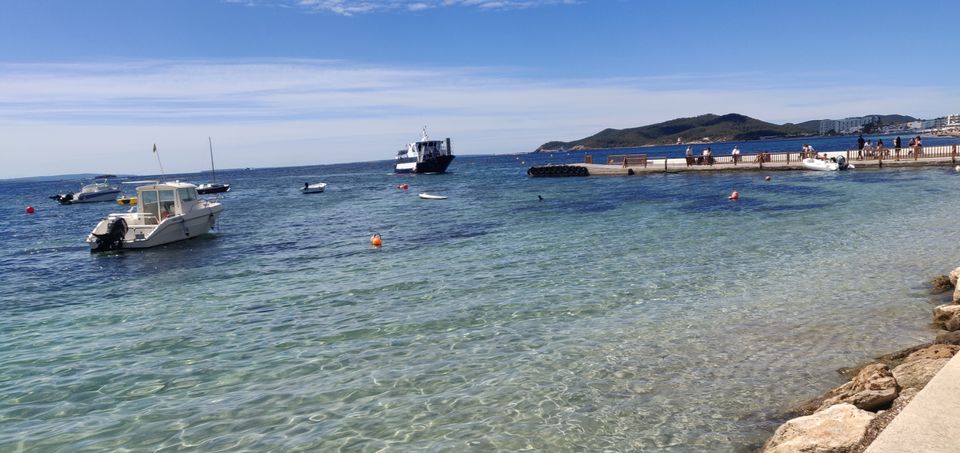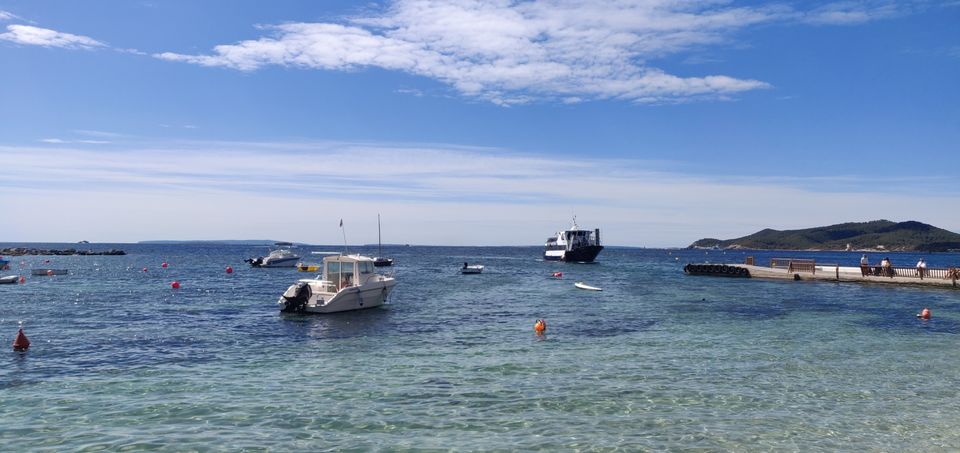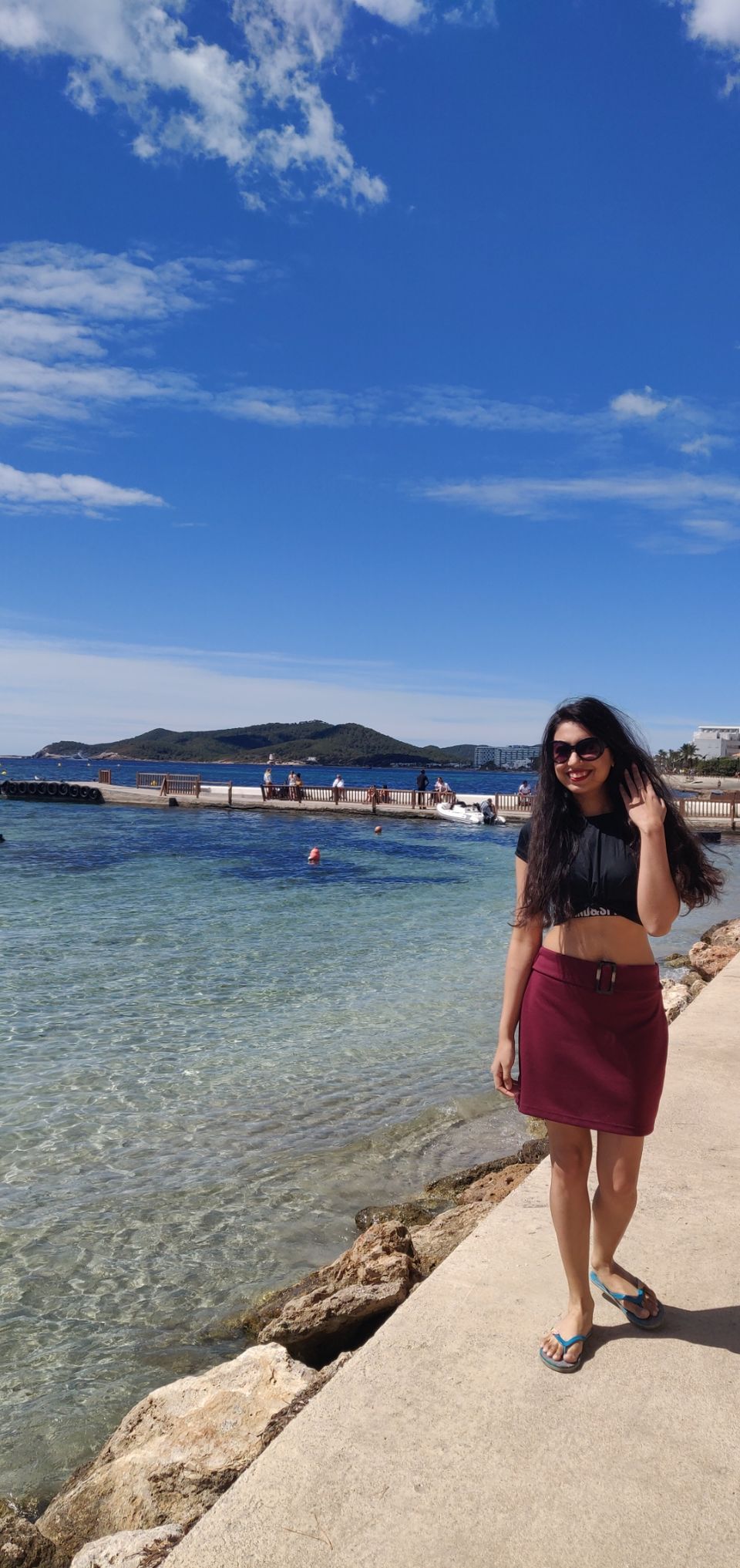 Day 2:
I booked a ferry to the most beautiful island "Formentera",the hotel itself had a package and I took the tickets of the ferry from hotel itself on Saturday evening. It was bright sunny Sunday morning and I took a ferry from a port whic was hardly 10 mins from the hotel.It was a 45 min of amazing journey amidst the water.
Finally,I felt like I had reached the paradise.I couldn't believe my eyes.I was speechless so i am now as how to express it in words.After the ferry ,had to take a local bus to reach to the island which was after every 45 mins.There was a beautiful beach and a single cafe,where you can eat all kinds of stuff.
I tried a pizza there and normal drinking water was of 2.5 euros,omg,I never realized water can also be so expensive instead beer was way much cheaper than water.I spent the entire day there just relaxing in the sun and eating.
Day3: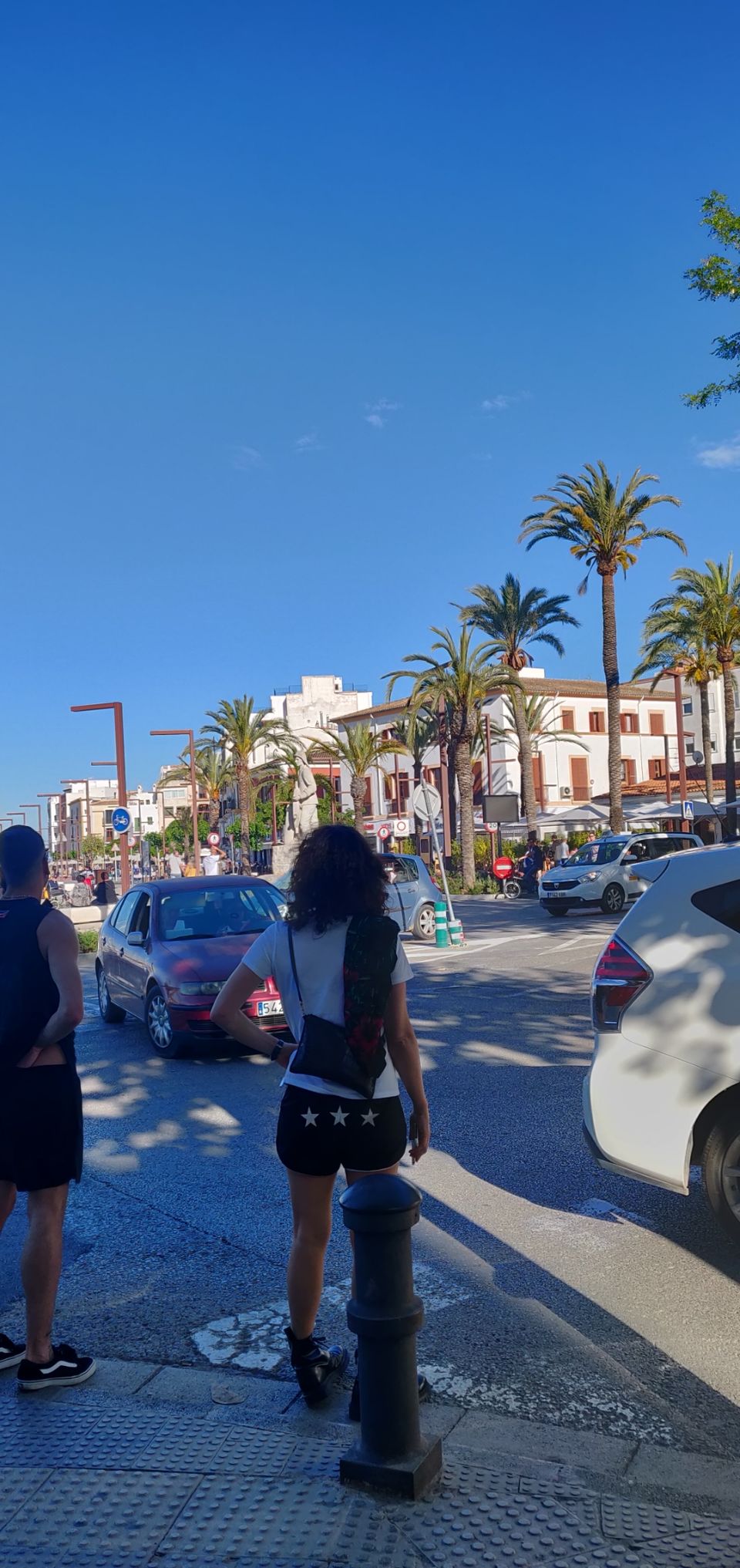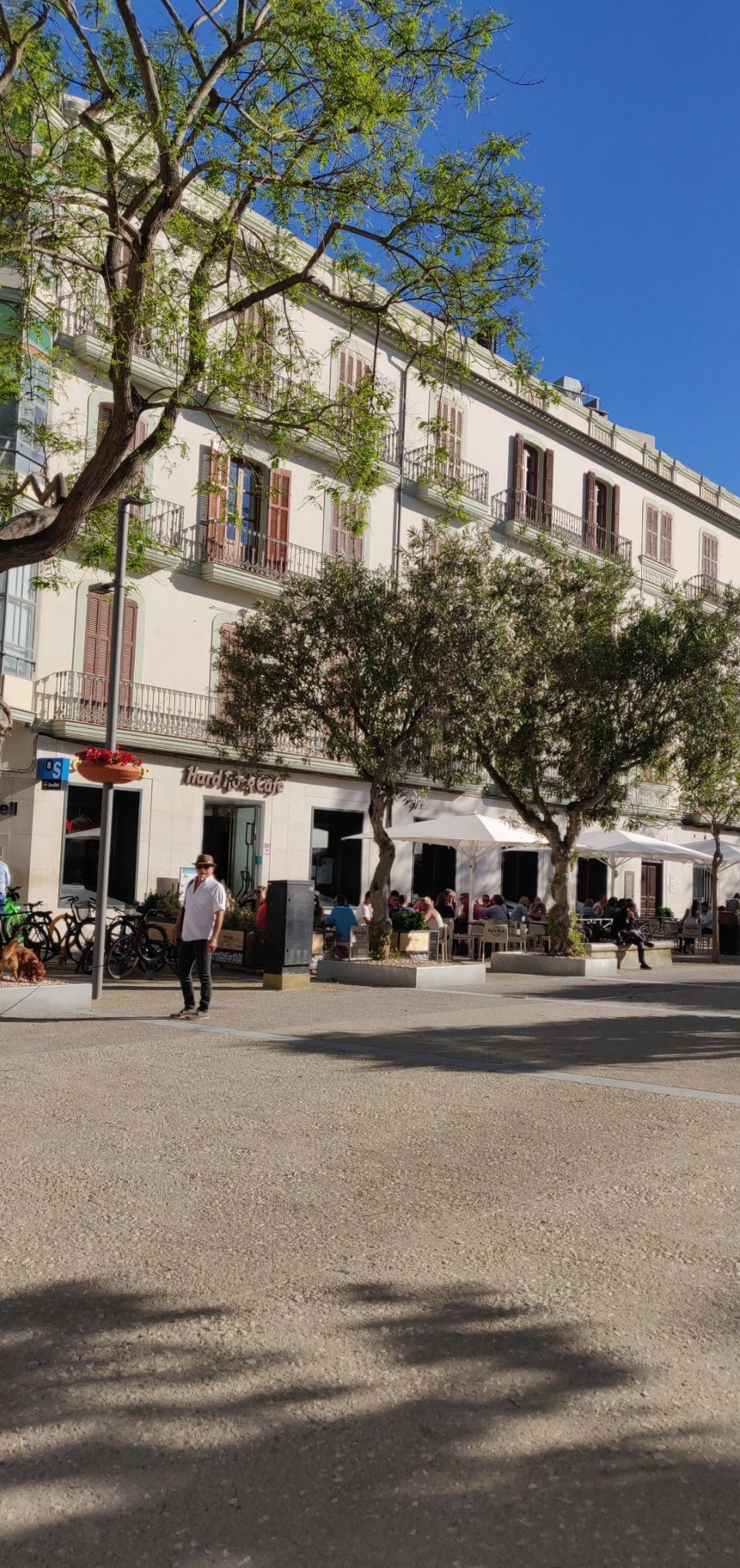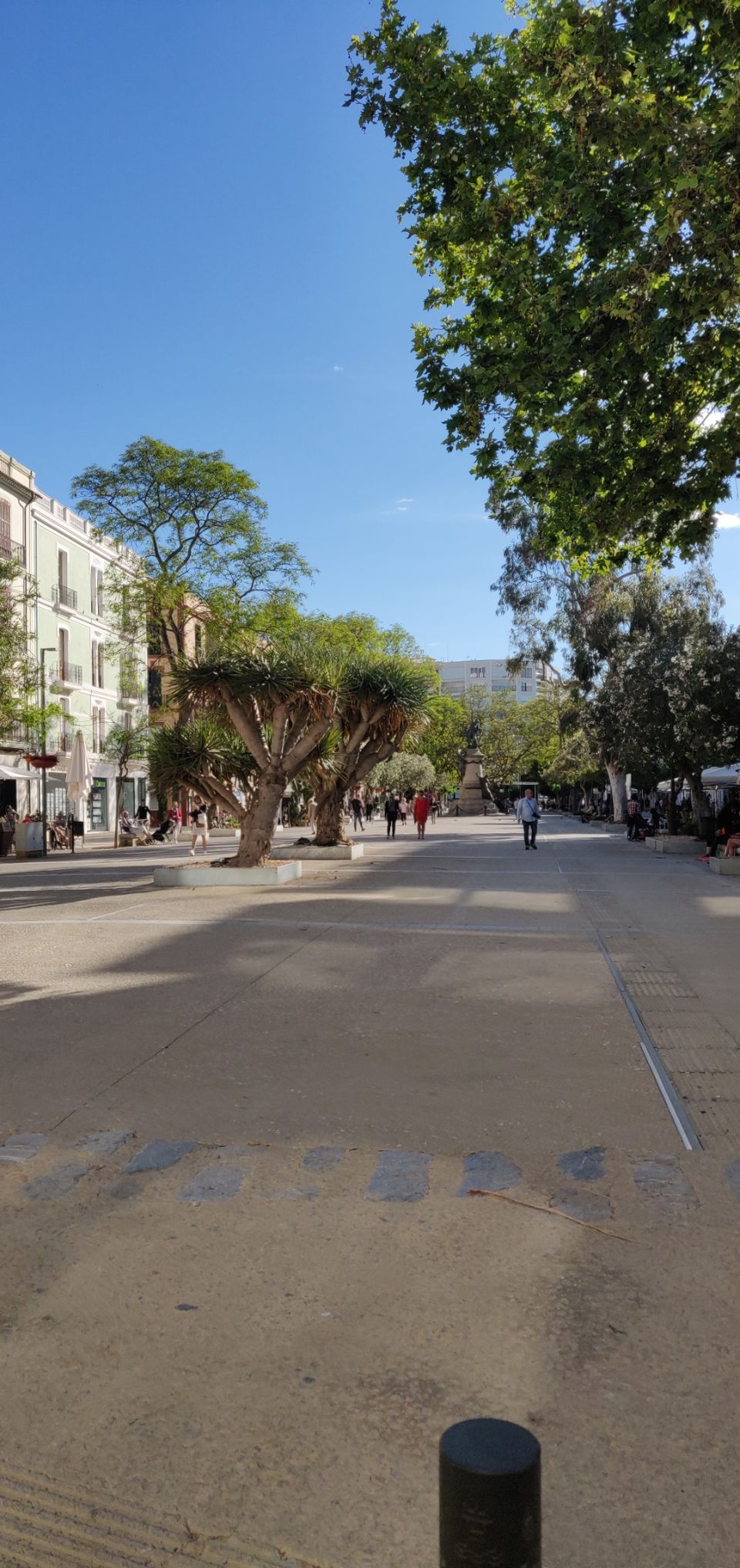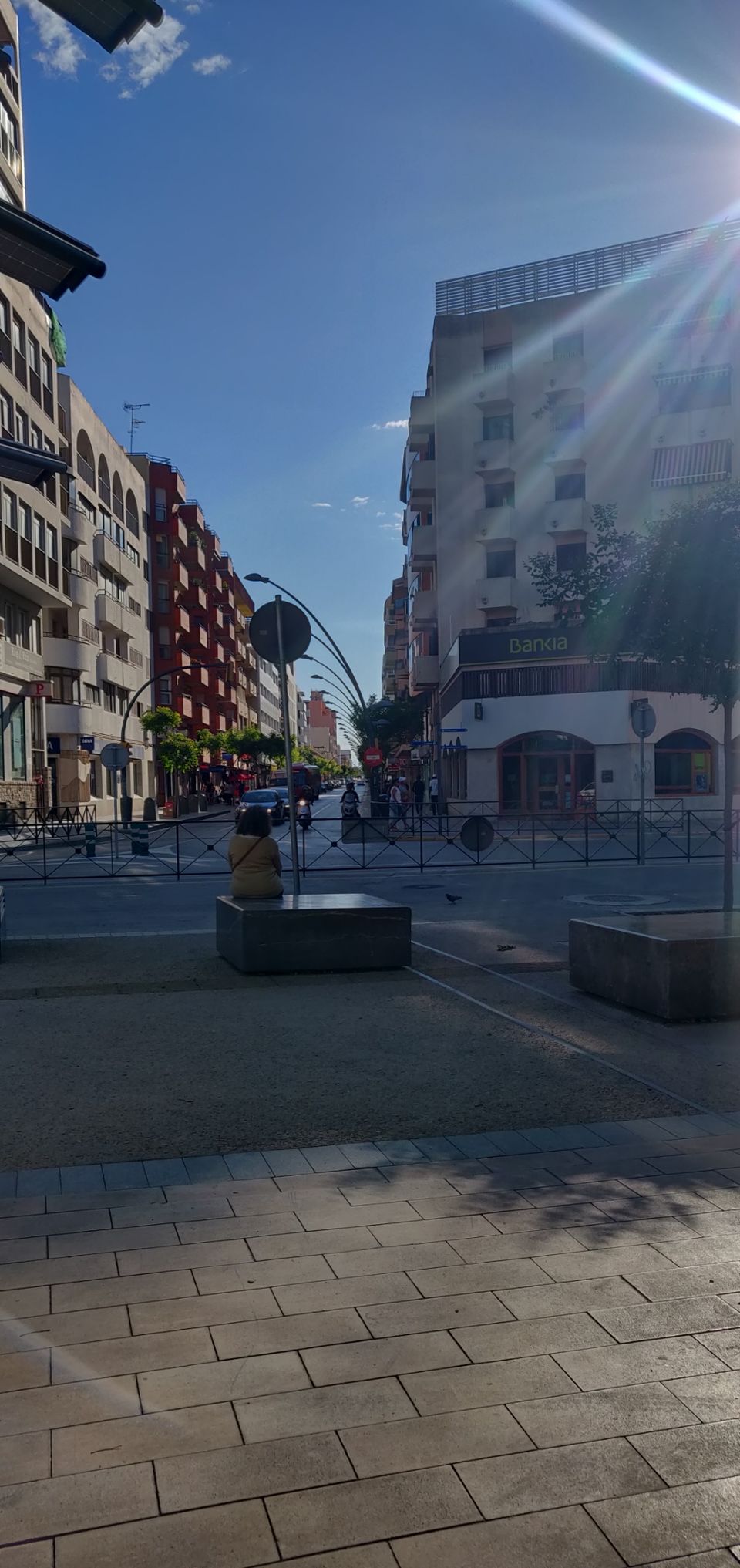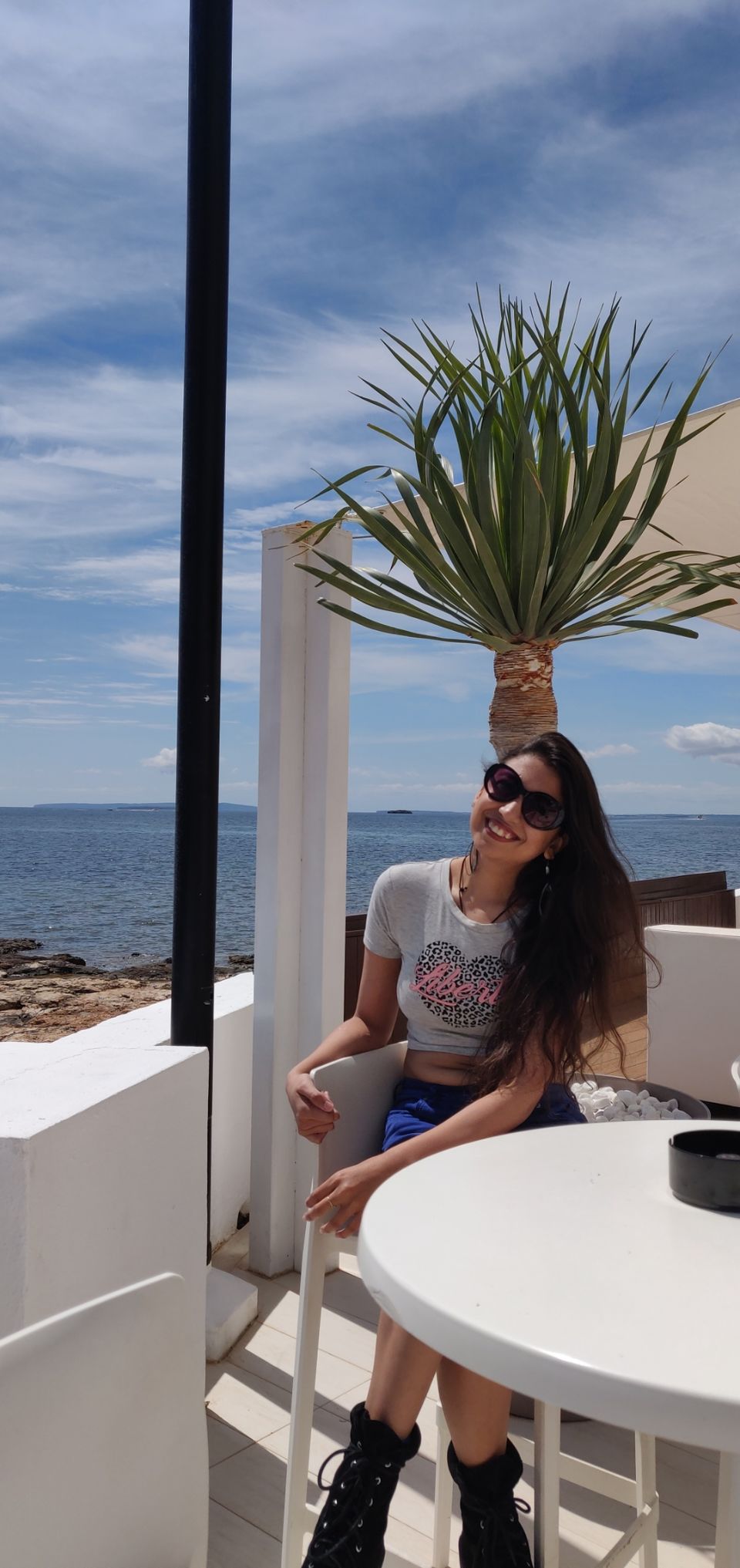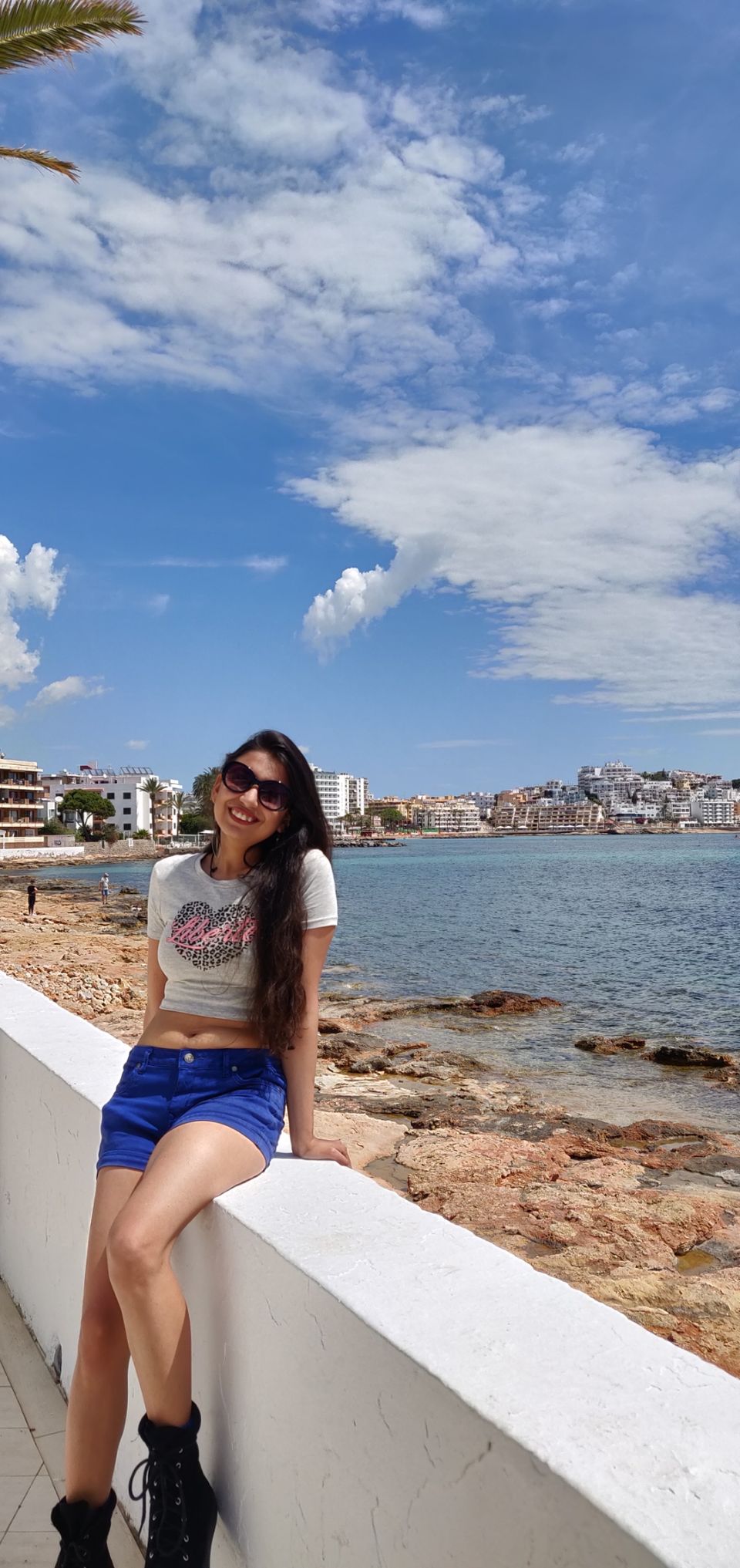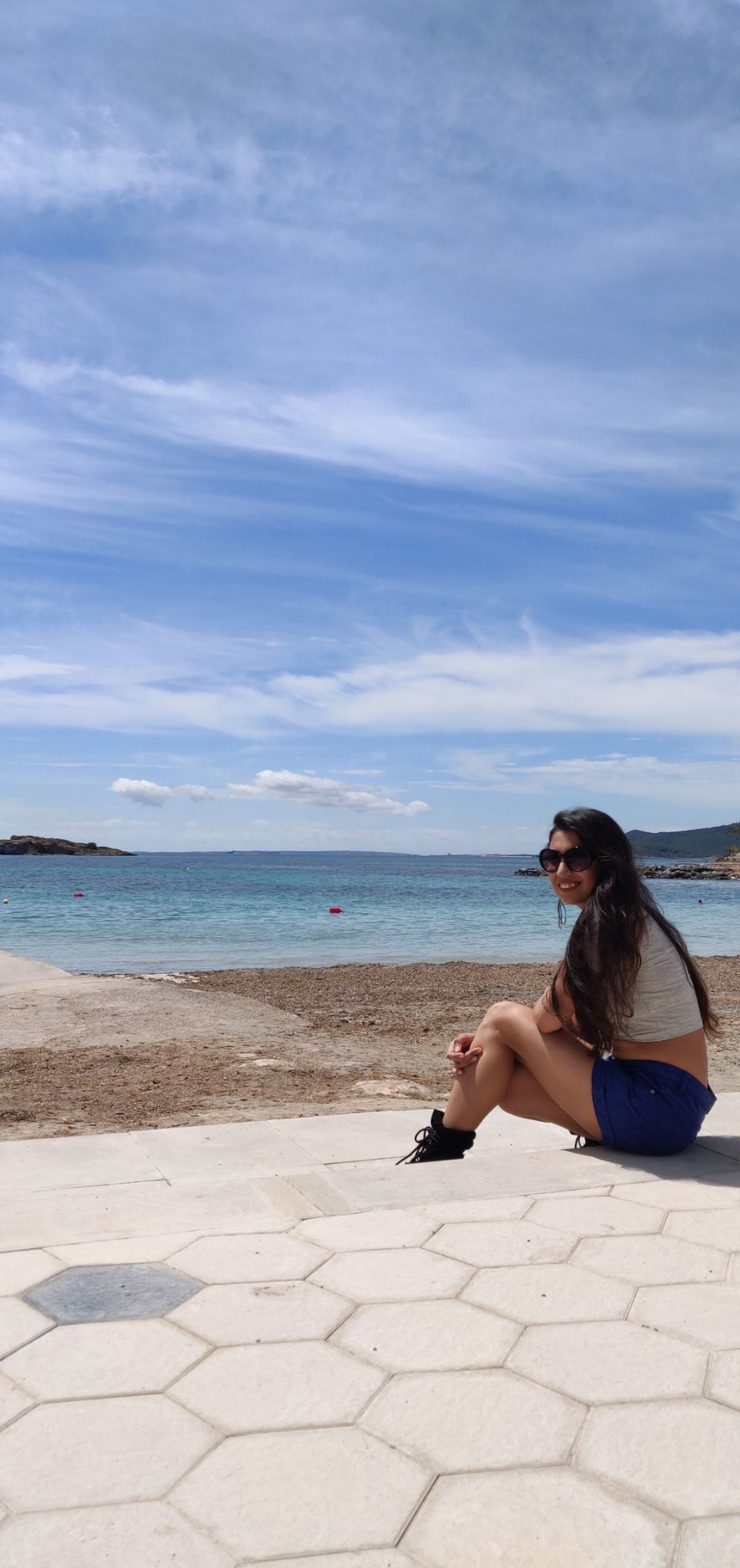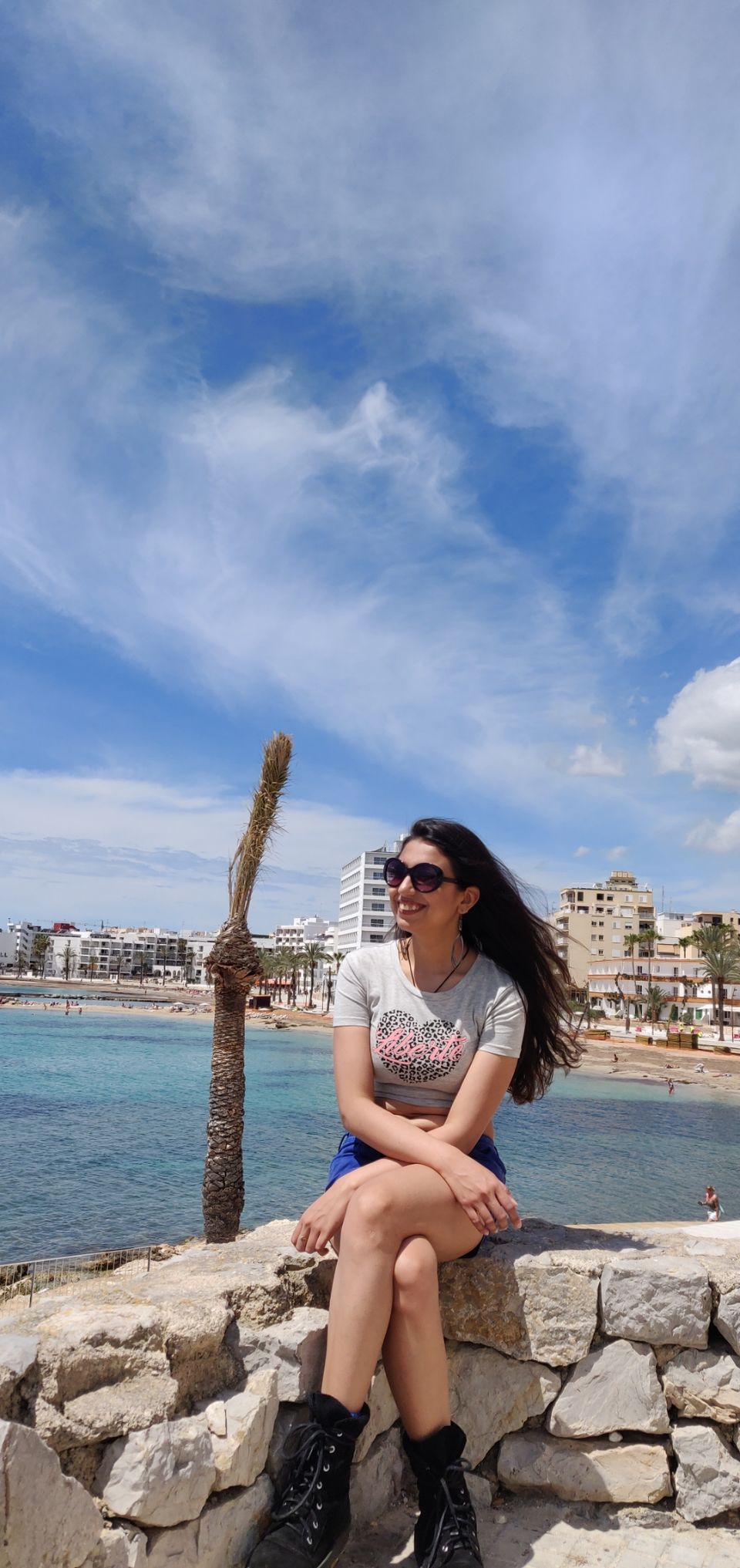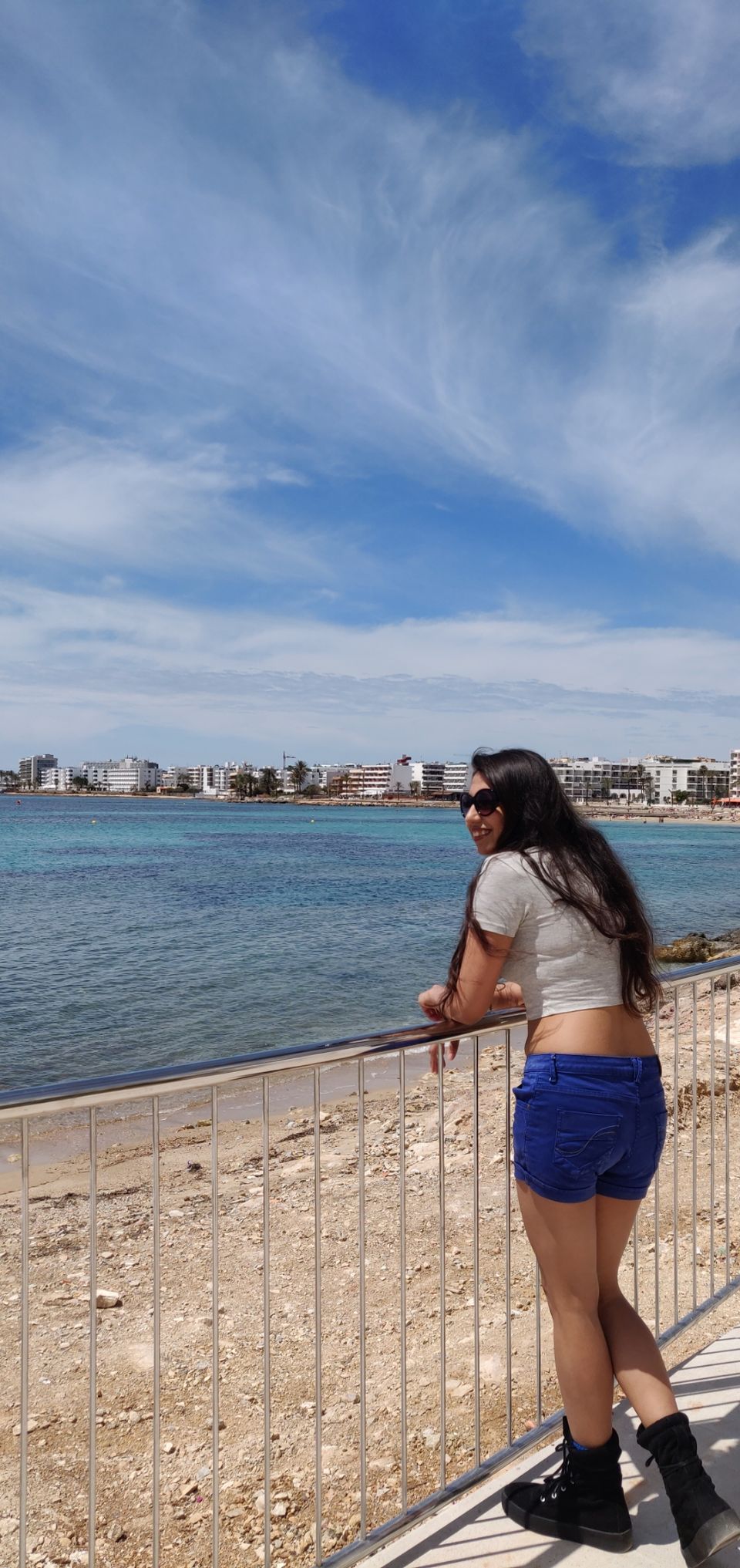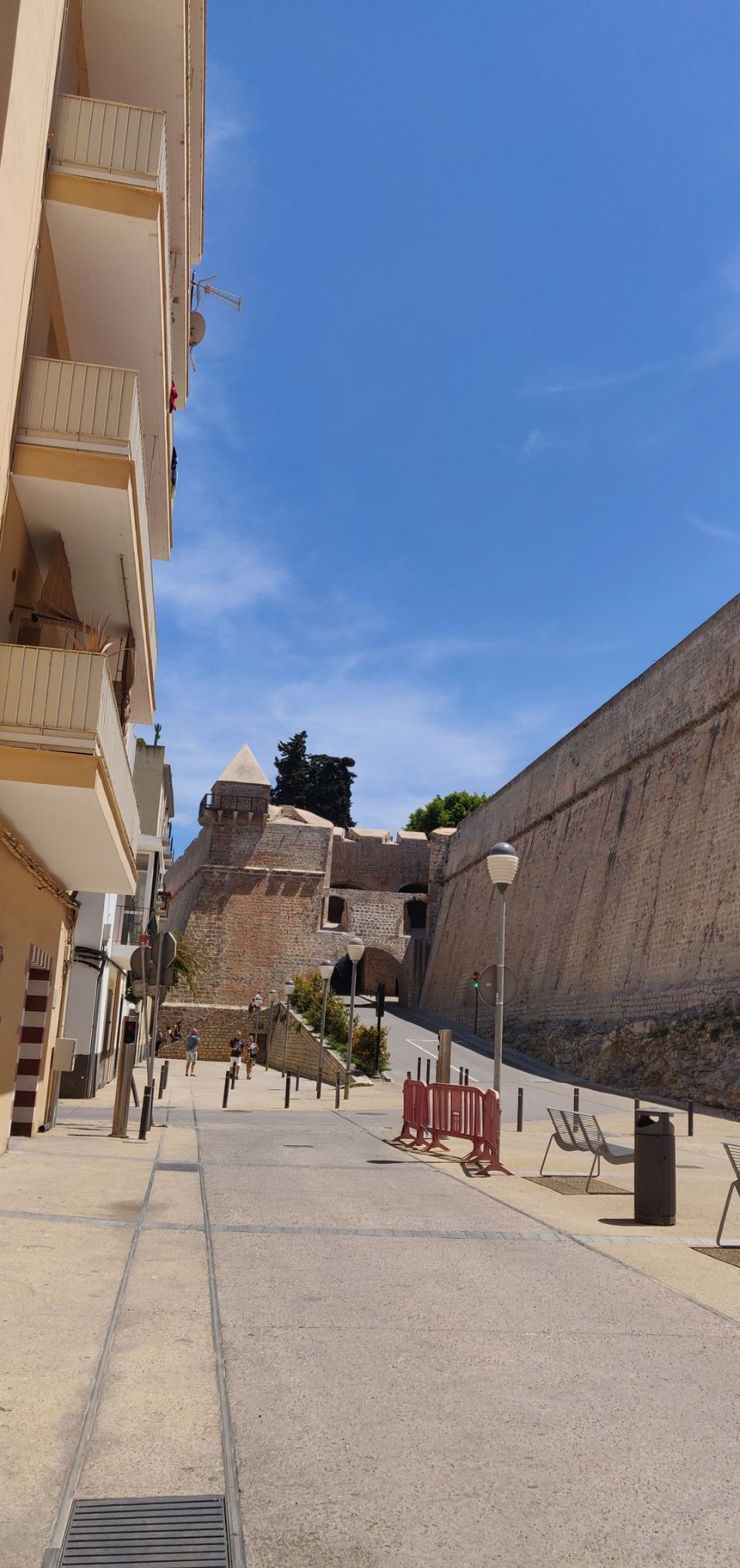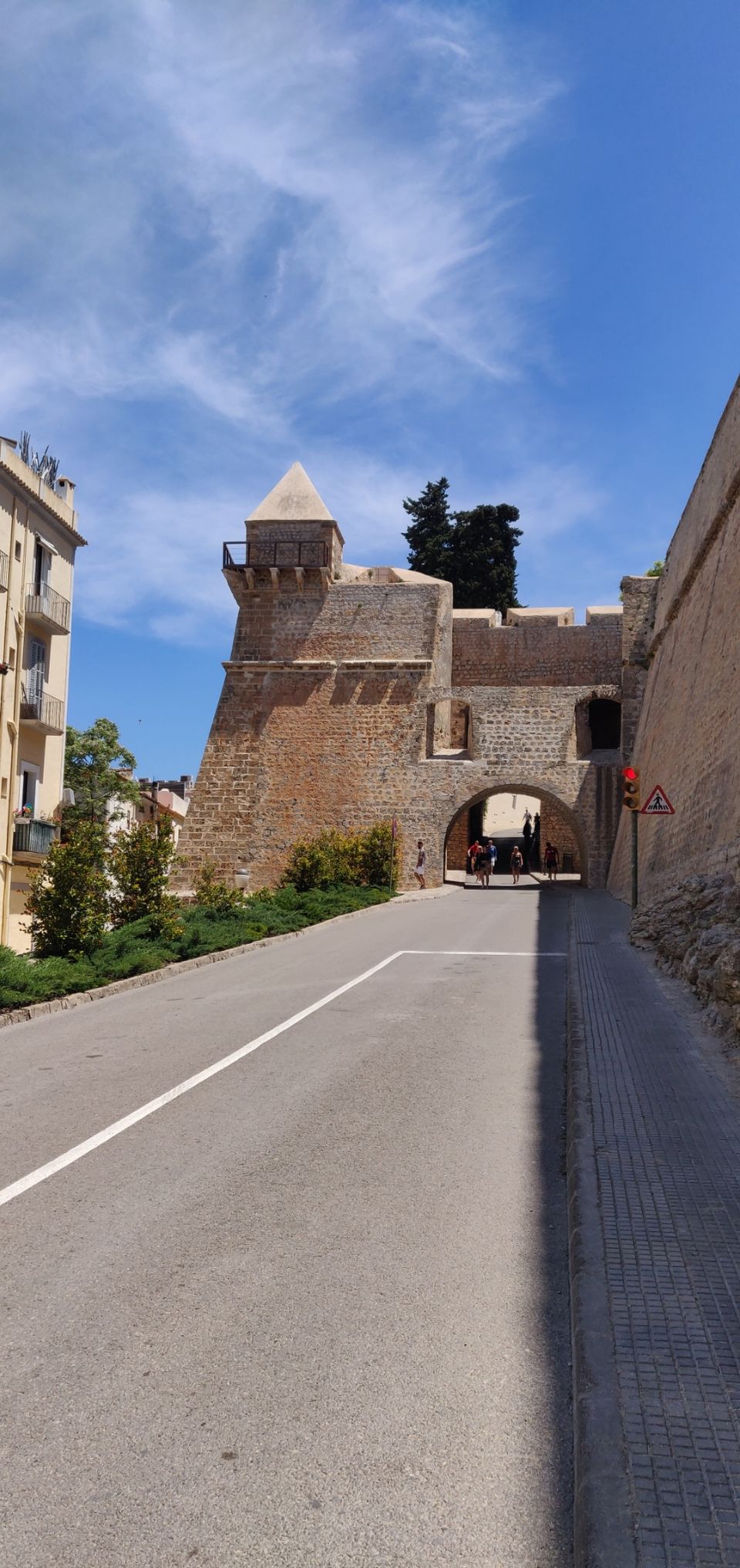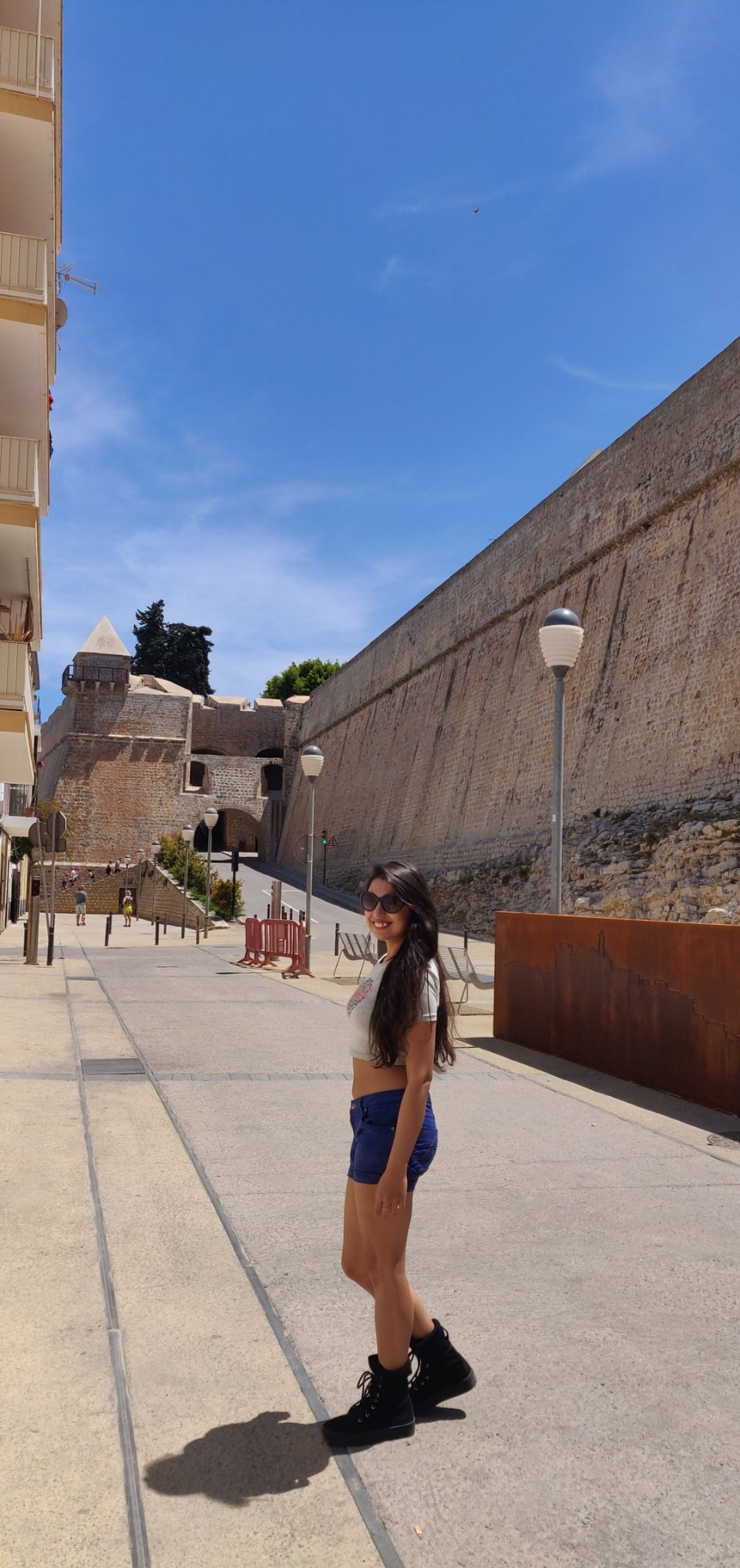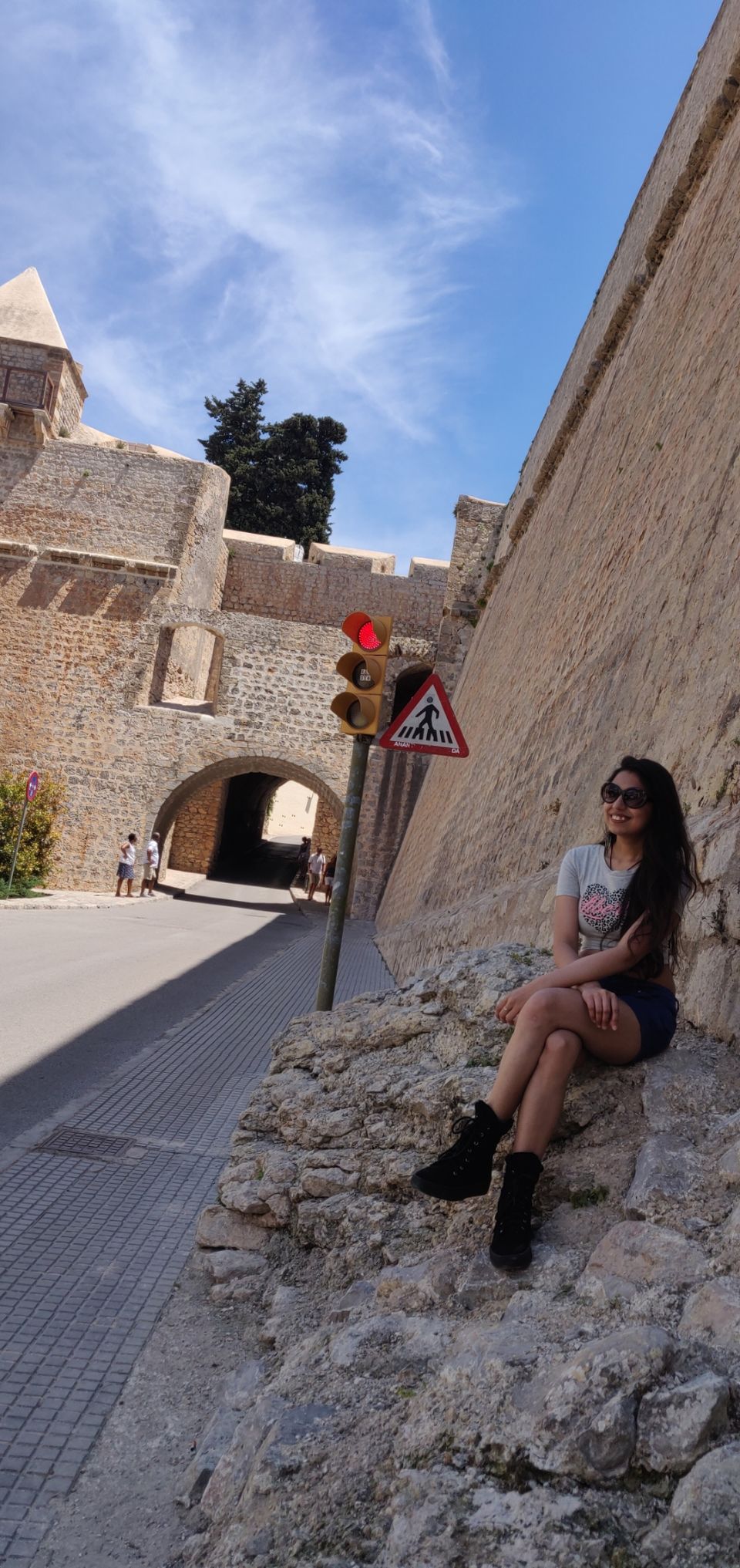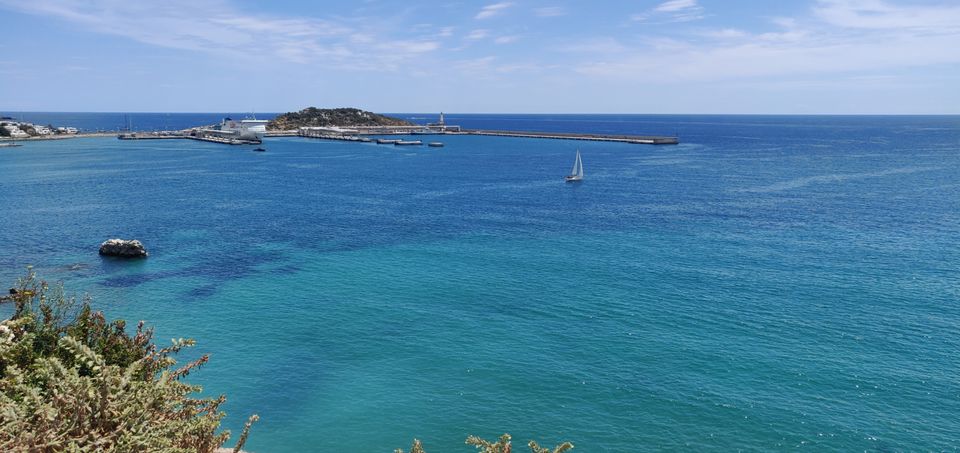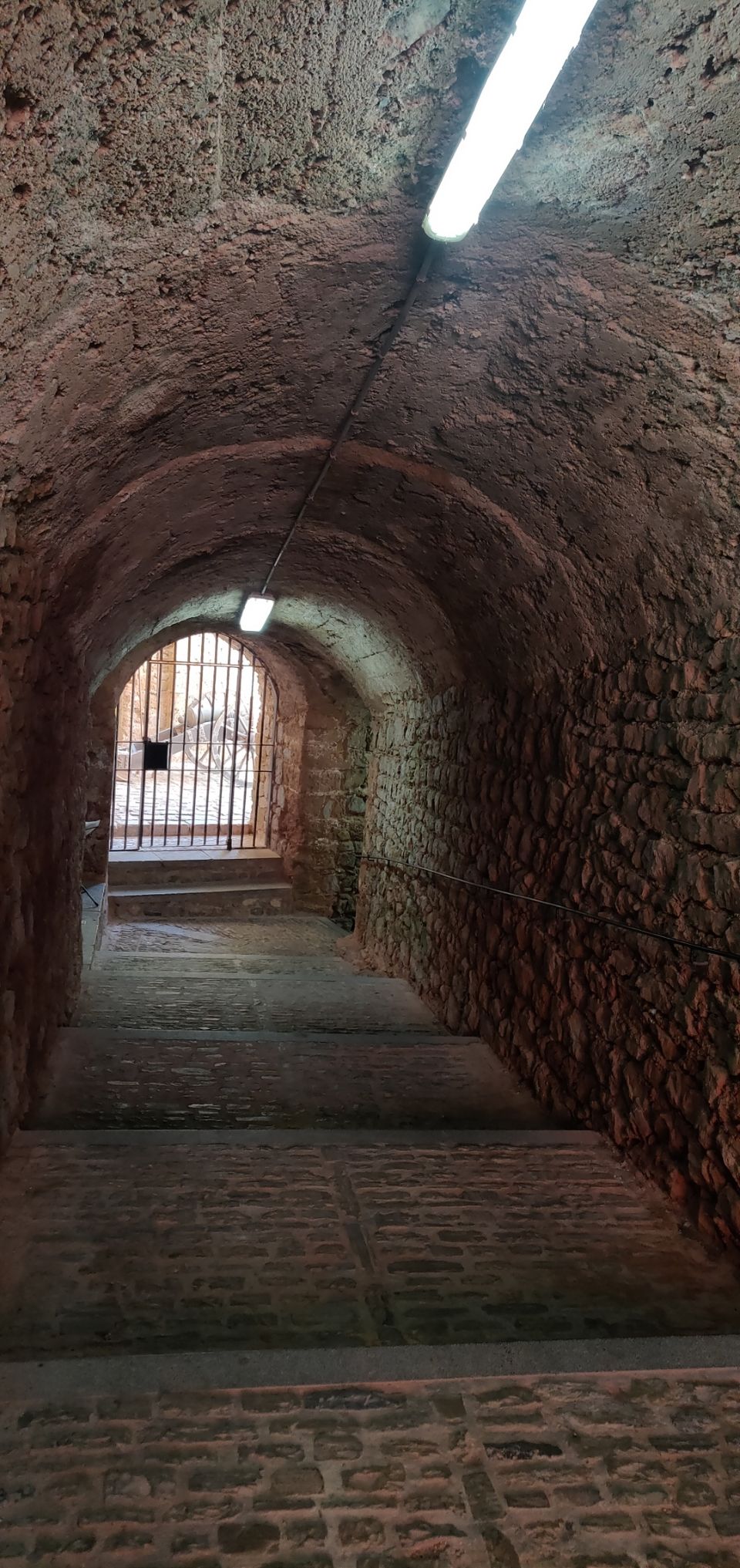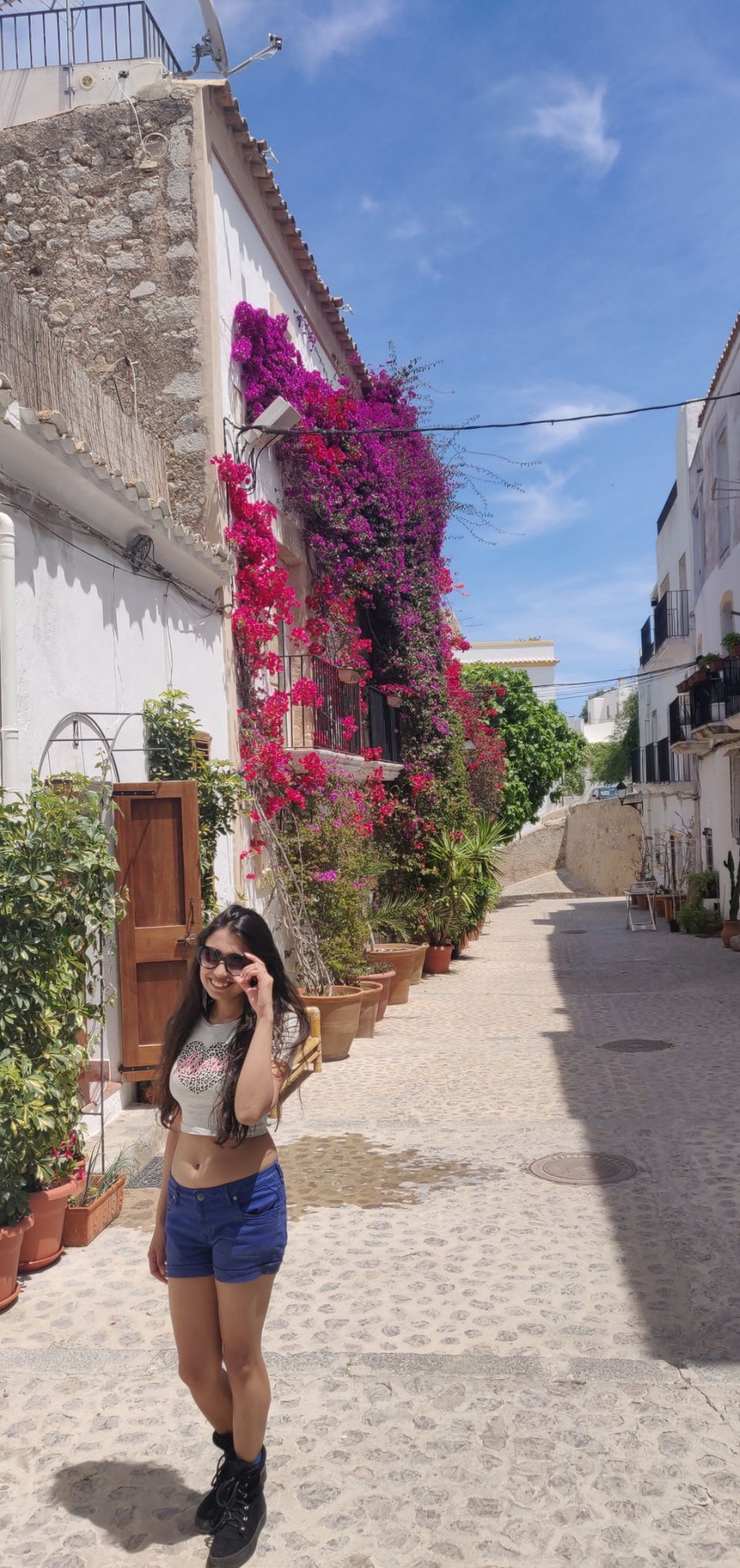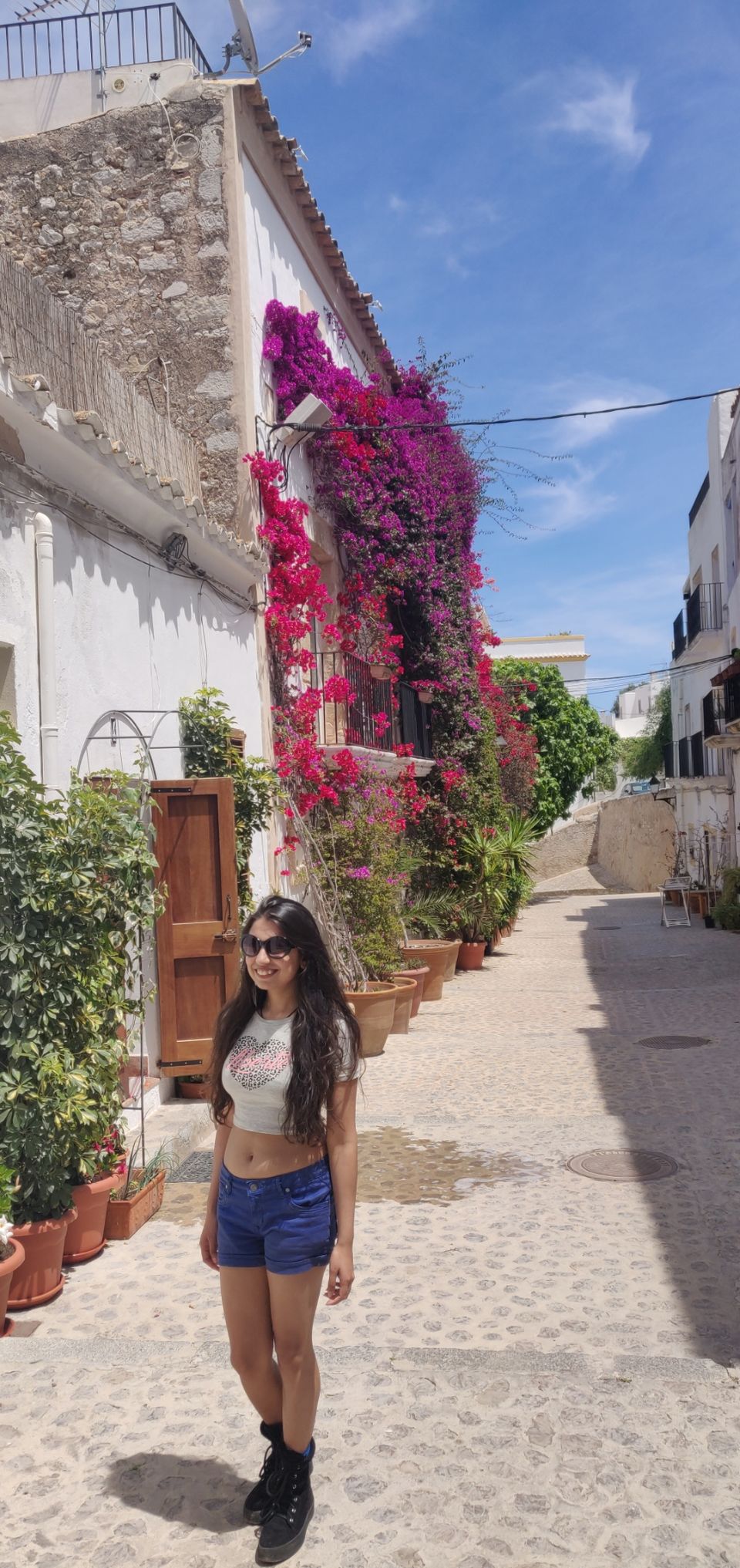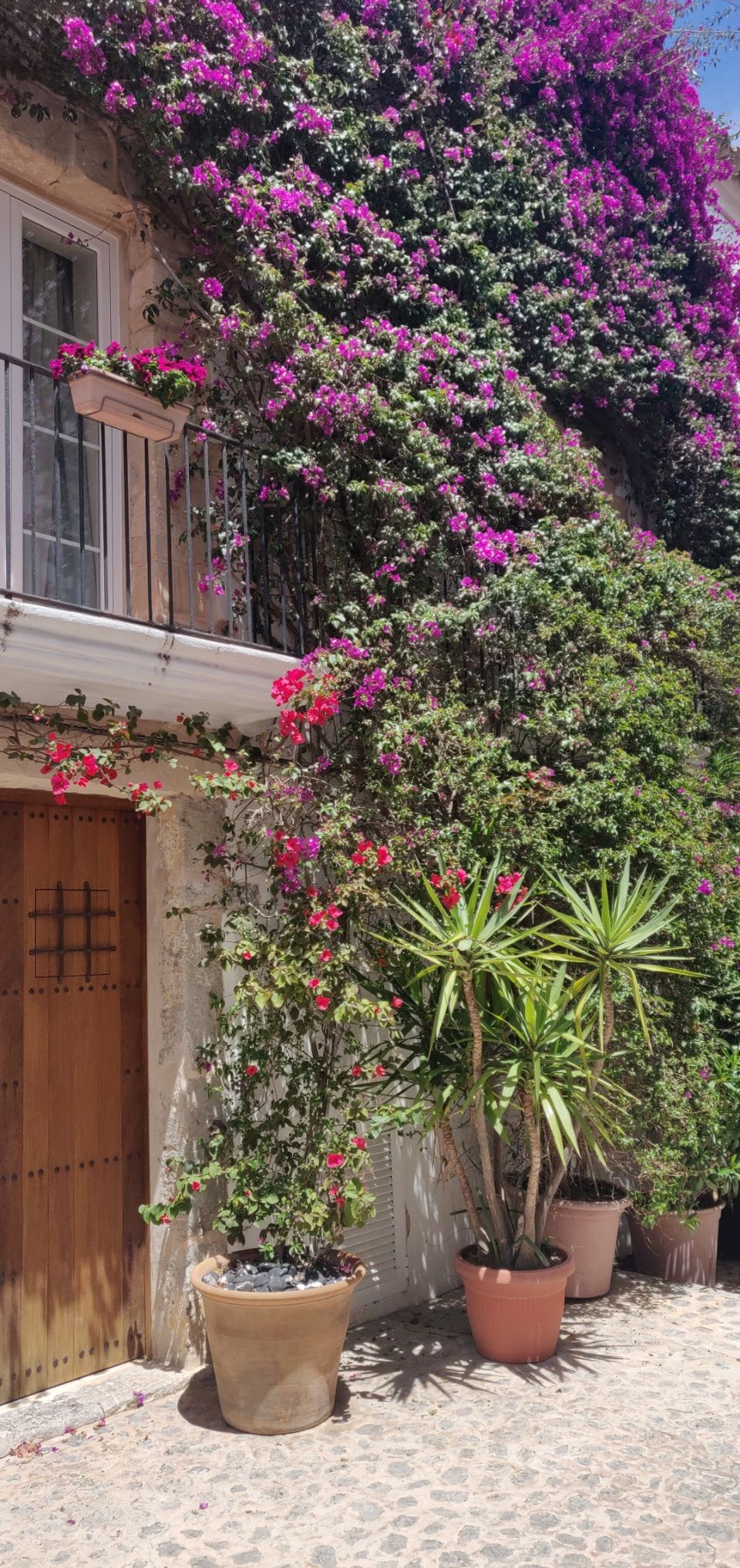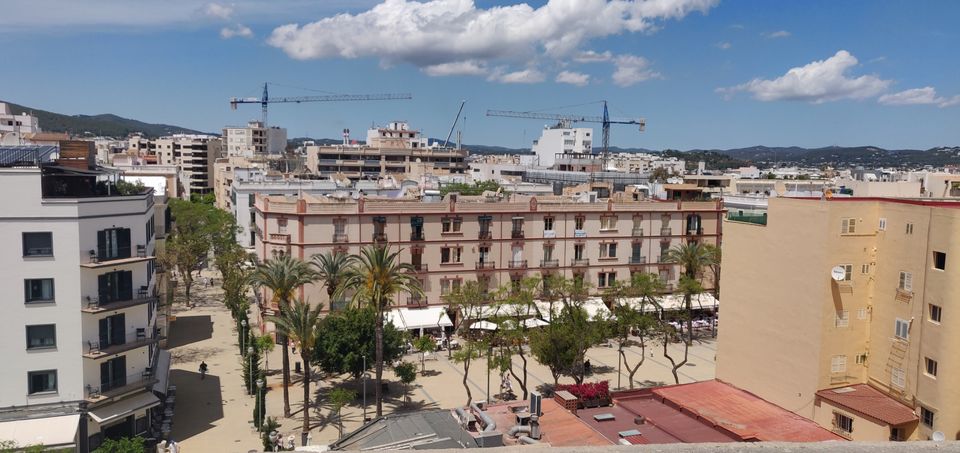 Time was flying like anything.Next day,I went to Placa d'Espanya,Eivissa, which had an incredible view from the top of Ibiza.It also had a fort which we call castle in Europe.I walked a lot around the castle taking so many pics.It had a market too,from where I purchased all the souvenirs,scarfs etc. and entire day flied off. I saw an Arabic restaurant so I had my dinner there and there was one dancer as well next to our table so I enjoyed the food as well the Arabic belly dance,which was indeed a cherry on the cake.
Day 4:
I had an early morning flight back to Netherlands.Since,I had to join office same day so i took flight at 6:30 but i had to leave for airport around 4.while returning i had to take taxi from the hotel as the public transport wasn't available that time.I wasn't in any mood to leave this place but I had too.
It was remarkably most memorable trips of my 2019,which made my 2019 best year until now,Alhamdulillah :)