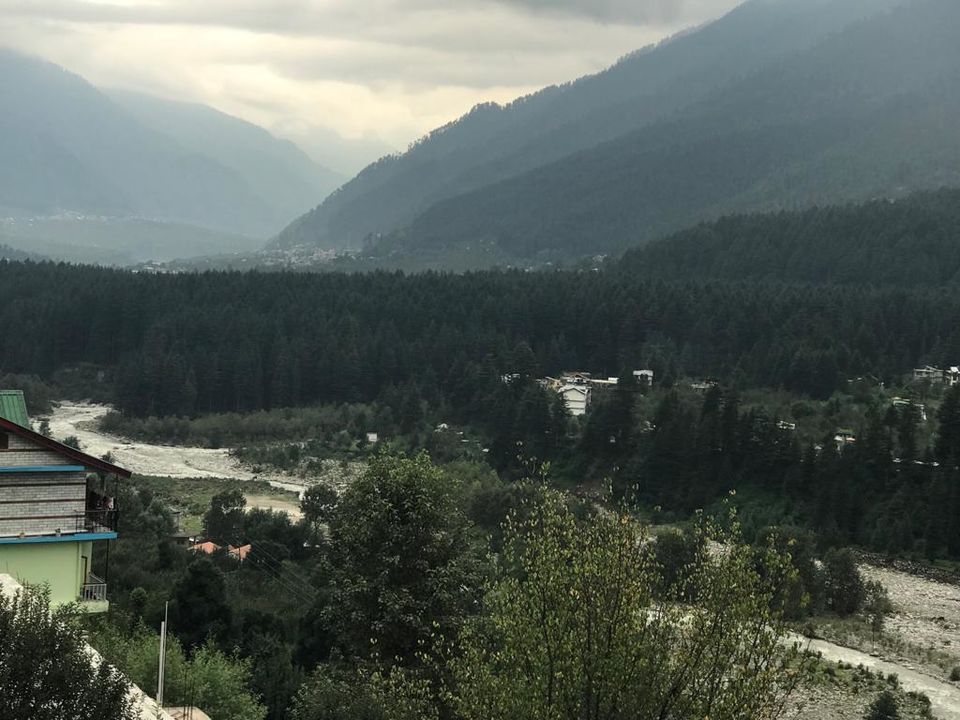 It was that time in college, 3 really close friends - just like anybody else, we too had endless fights, disagreement over a zillion things, differences in interest and so much more, but we also had unconditional love for each other.
So, one of us was an army brat (If you are one of them or you are friends with someone who is, you'll know what I mean), she went to Bathinda every semester break, and it was the last few months of her dad's posting there, so we made this really random, spontaneous plan to tag along and that's how our journey began.
We went on this trip for about 20 odd days, but we also did spend fair amount of time in Bathinda Cant.
So, here we begin...
Delhi & Bathinda - All about food and shopping!
The 3 of us boarded the Rajdhani Express from Bangalore-Delhi - 1.5 days of journey and we finally made it to Delhi, left our stuff and freshened up at army guest house and left to explore the city, though back our mind, all we really cared about was Sarojini Market and the things we could buy there, but yeah some cliche tourist stuff was not that bad after all. Visited the beautiful Red Fort, Qutub Minar, India Gate on the day 1 and got back to the room quite early.
Day 2 - After spending the morning with a few friends living in Delhi, we headed straight to Sarojini Market, and got ourselves some really beautiful accessories, unwanted sweaters (Impulse buying), slippers, bags and a lot more. Also, I must say we had one of the best momos and noodles here.
Day 3 - After a late morning, we packed our stuff and left to Old Delhi Railway Station and took a train to Bathinda - It was my first time experience traveling in general, seater coach, and it was quite an experience. A couple of hours later, we reached Bathinda and the first thing we did was, get ourselves 3 giant glasses of Lassi and downed it like we were born Punjabi's!
It was peak summer time and the weather was next level bad, you can not survive here without AC, like just cannot. The first day we also witnessed sand storm with heat waves, phew! Died!
We stayed here for about 4-5 days before we could go elsewhere. We explored the famous Dhobi Bazaar, you get some amazing Phulkari Dupattas, Patiala Pants, Mouth Watering street food (Freshly made spring rolls were my favorite, you don't really get them down South, except for some restaurants) And guess what? We also got ourselves Patiala Pants stitched for ₹ 90 only!
Chandigarh - It was all about clubbing
We managed to arrange a taxi and a trustworthy driver and left to Chandigarh - I had never felt so free, for some reason I just loved that place. We also did have a great company. Our army brat had army friends everywhere we went. So yeah, we gave them the responsibility to take us around - 2 days of absolute fun, there was music, dance, night drives and tad bit hangover :P
Manaliiiii here we come
After spending those unforgettable days, we woke up early and left to Manali, keeping in mind that it was a long journey ahead on the ghat section. It was the most beautiful drive, being someone who has lived in south all through her life, I have never seen that giant mountains, and that kinda beauty. And then we reached Manali, I am not kidding, it was beautiful, but chaotic at same time, it was peak season I suppose, there was endless traffic, super crowded everywhere, arghhh!
We somehow figured out our way to the army guest house where we were suppose to stay, grabbed a quick dinner before reaching and passed out quite early. Next noon when we went to Mall Road, out of nowhere I bumped into this really old friend who lives in Chamba, he told us a couple of places to visit and things to do in Manali and the first thing we did was went to Old Manali, it was dead opposite to main Manali, absolutely beautiful and serene.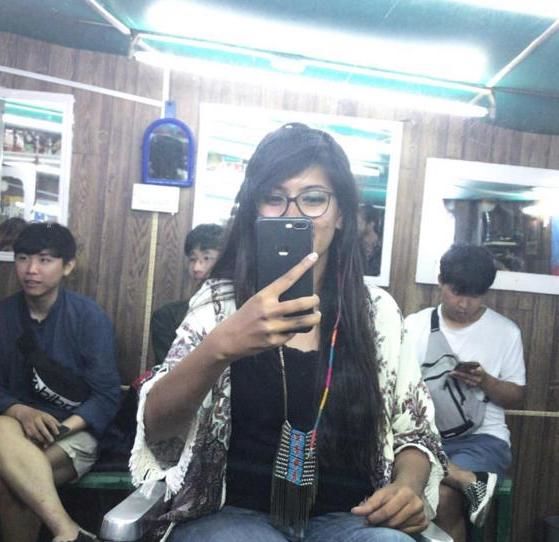 Found this barber shop, where a dude was braiding hair and we decided to spend a few hours getting our hair braided :P Once we did that, we went to a temple in Vashisht and experienced the hot spring in that cold chilling weather. We were walking down the street exploring where to go, when we came across this shady, but interesting place, called Cafe Babushka - we saw the board outside and took the stairs down and went however the signboards navigated us and landed onto this insanely beautiful cafe with amazing view and vibe. Since we had our own commute, we decided to stay there for a bit longer and as the sun set all you could see was the silhouettes of the mountains, the moon light falling on the snow glaciers, hear the water flow and far away, the city lights, what an evening that was!
We also went on trekking to a waterfall early in the morning next day, followed by Solang Valley, here we went on the gondola or the ropeway ride that took us on top of the mountain, 1.8 km length taking you to a place surrounded with so much greenery (Since it was early June, there was no snow). However, we missed going to Rotang Pass due to heavy meltdown of snow.
Next Stop - Amritsar
After a long journey, we reached Amritsar, got some rest and went to the Gurudhwara in the evening and the next morning - got to see it both in day light and when it was lit. The best part about the visit without a second thought was 'langar'. After a hearty meal, we got ourselves a few Jutis and some more Patialas and left to the Wagah border, to witness the parade. yet another wonderful evening before we ended our adventure.
It was technically the first time I travelled after I discovered the love for traveling, it was an absolutely unplanned trip and I love my trips without an itinerary.