When we talk about beauty on India Kerala always comes first in mind as so it is always in the top of the bucket list of almost all travelers across the globe. Kerala is always in our bucket list and we want to experience its beauty. I had always imagined staying in a place far from raucous and maddening city rush to embrace the magnificence of nature. At the same time adding a touch of luxury like a magnificent view from the pool, encircled by the mountains! Sounds like a dream, right ? But Trust me dreams do come true, a few days back I and my husband got a chance to visit a beautiful resort named Shola Crown on the outskirts of Munnar.
Situated amidst lush forests and cardamom estates, the Shola Crown adorns the famous Mathikettan Shola National park. Less than an hour's drive from Munnar, the Shola Crown is an ideal retreat for a peaceful getaway in the lap of nature's finest. Shola crown Munnar is one of the most beautiful resorts in Kerala, hovering on the cliff edge in the kottagudi region. It is only 130 km from the Cochin airport. The journey from Cochin to shola is an experience by itself, Where you pass through fascinating winding green tea estates, beautiful valleys, little waterfalls, and a cool atmosphere. embraces you. Which was no less than a reward for traveling 4 hours to reach the hotel.
– ACCOMMODATION –
Shola Crown Munnar is famous for its unique ambiance where modern architecture meets nature. At the resort, each room includes a balcony. Featuring a private bathroom with a bath and free toiletries, certain units at Shola Crown also feature a mountain view. The rooms come with a seating area.
Shola Crown Munnar Provides 2 Accommodation Options:
1) Shola Luxury Suite
2) Shola Crown Suite
– SHOLA LUXURY SUITE –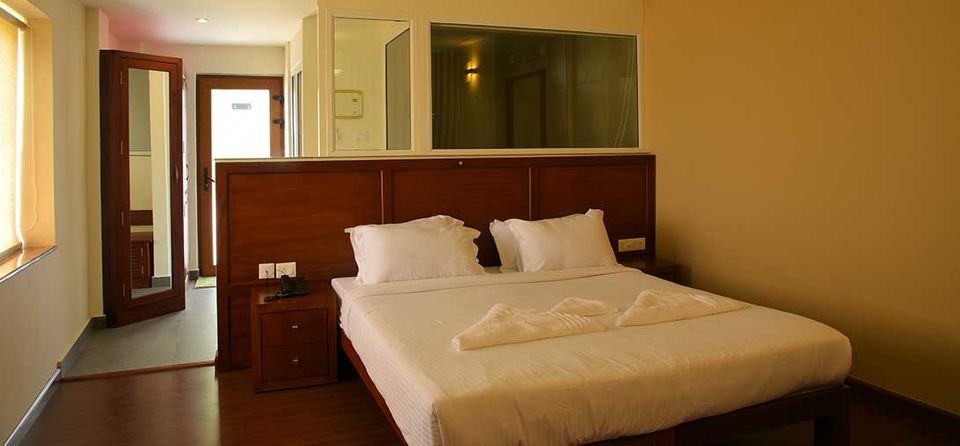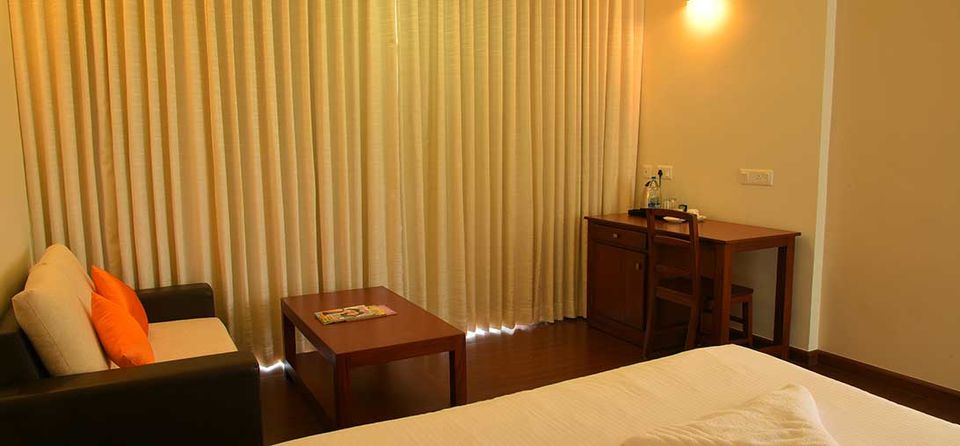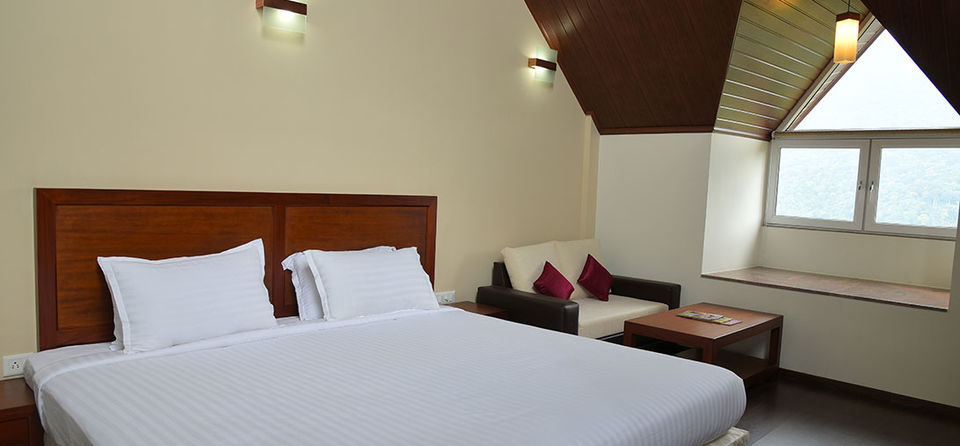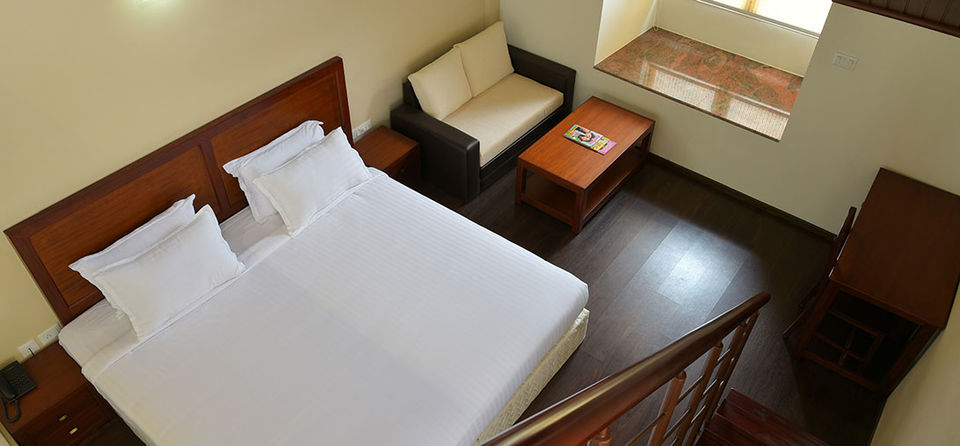 – DINE AREA –

– ELAM RESTAURANT –
Elam is the Multi Cuisine Restaurant where you can enjoy the chef's treat and immerse yourself in the wonderful poolside – mountain view with clouds swirling just outside the glass walls of the restaurant.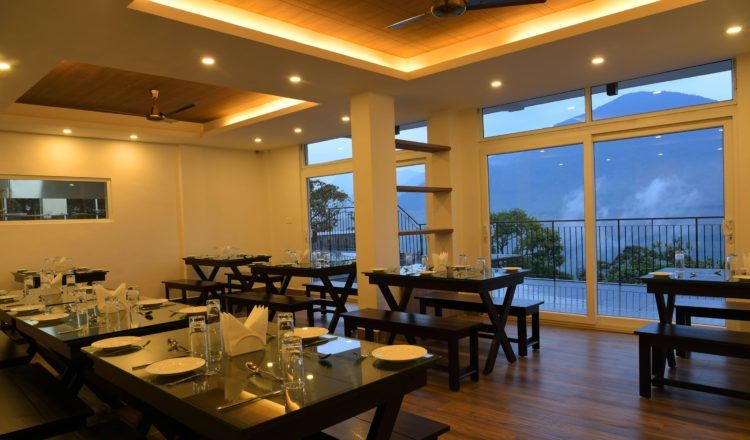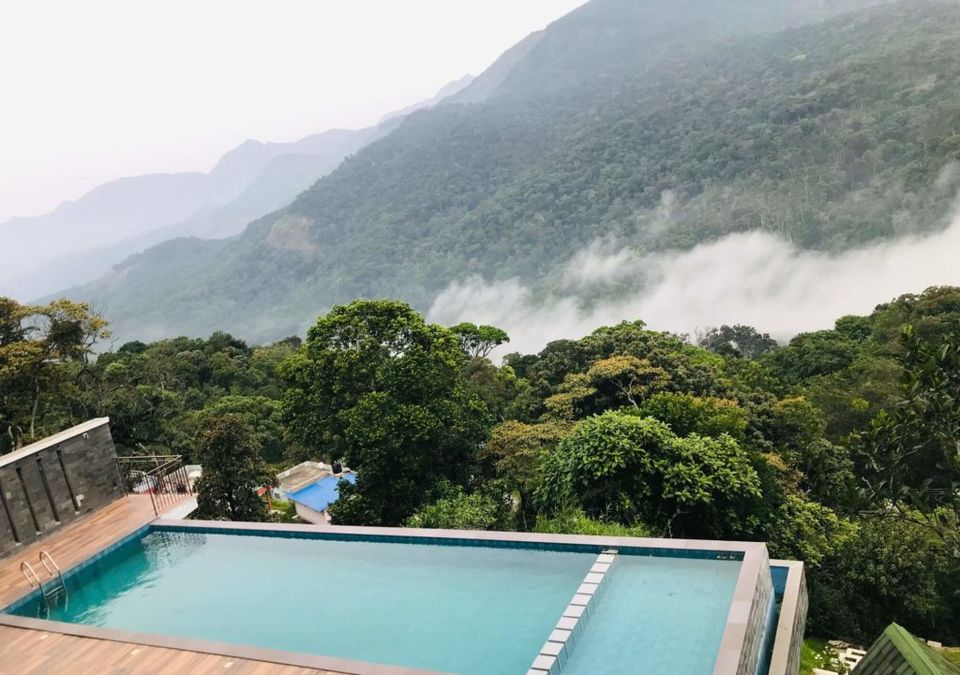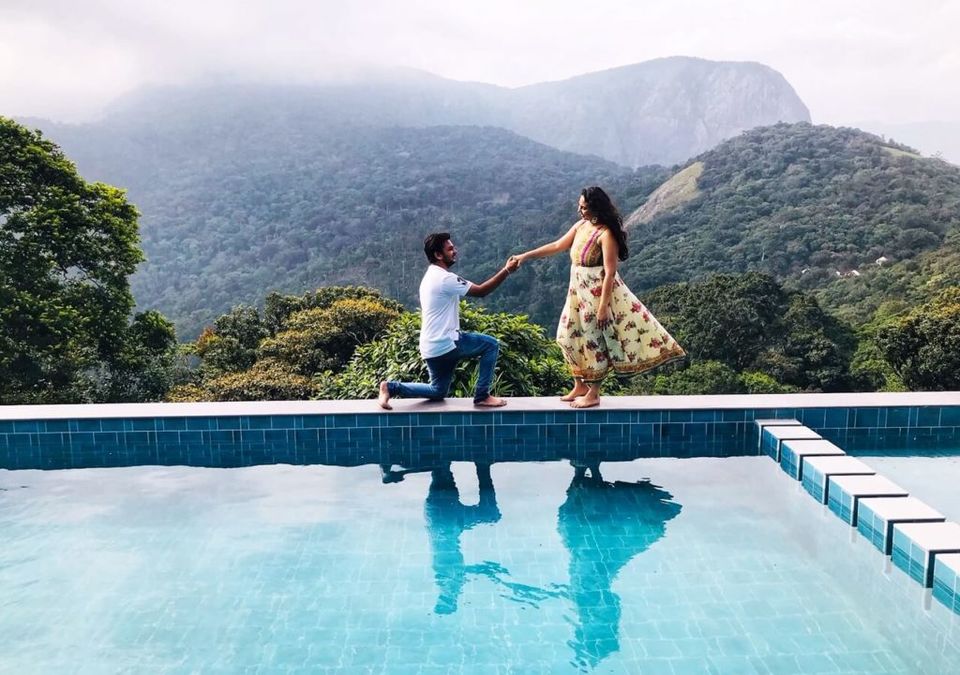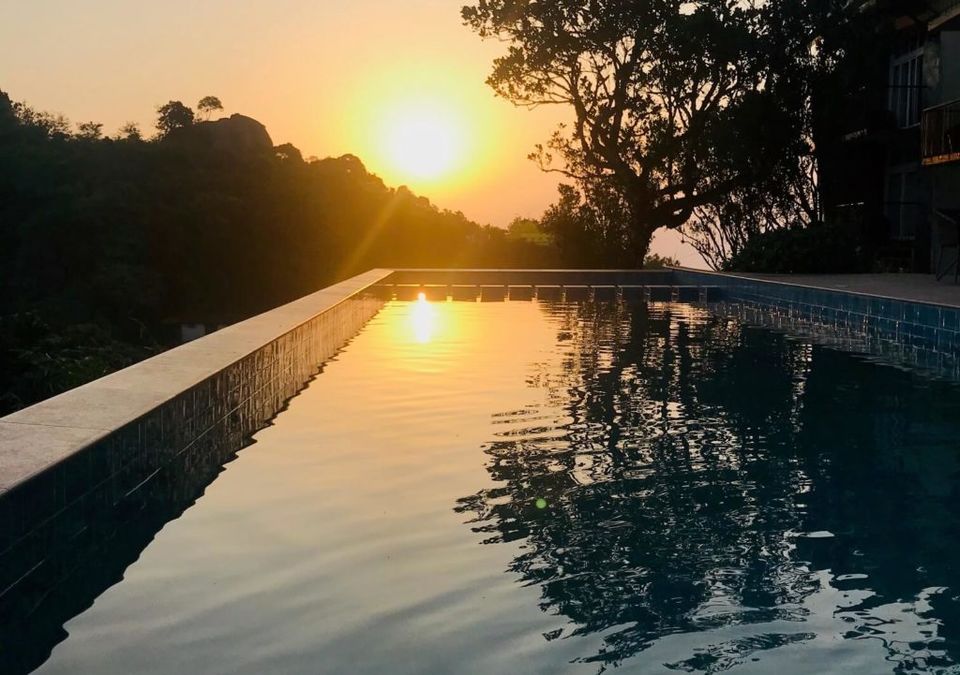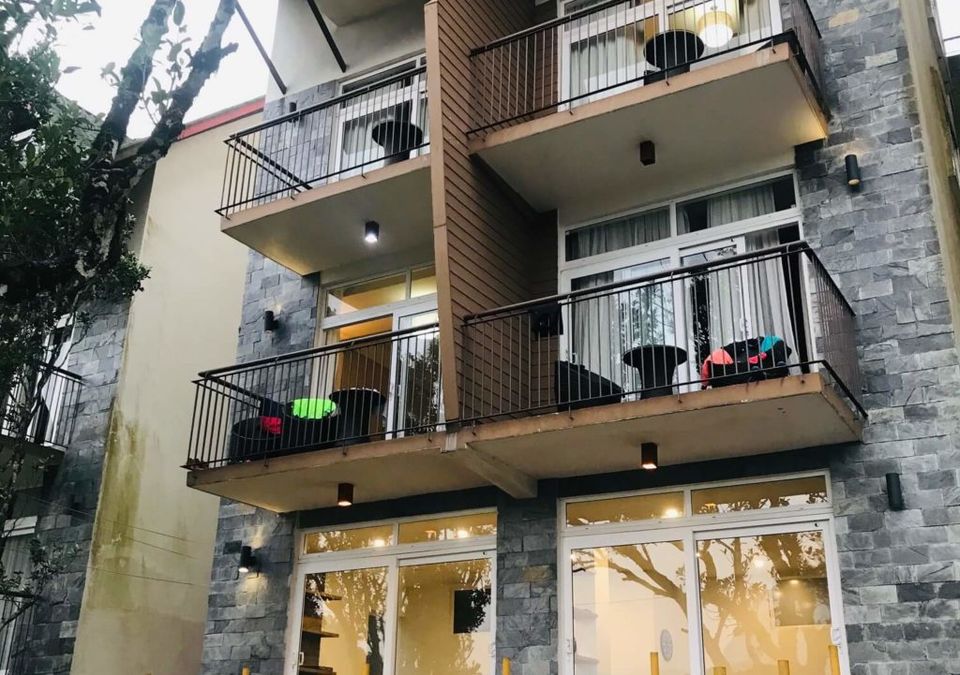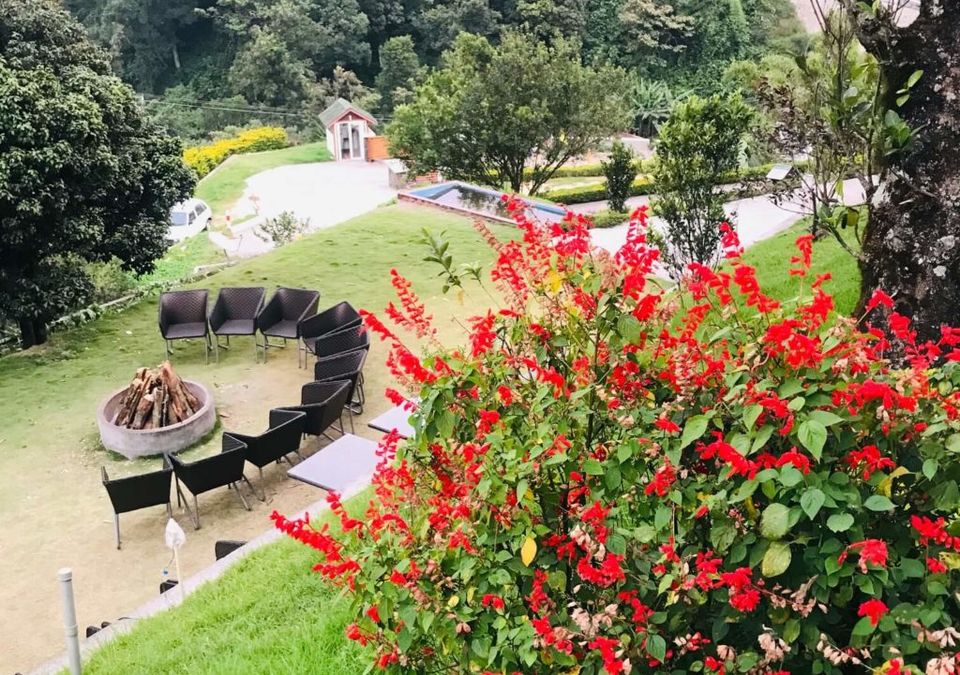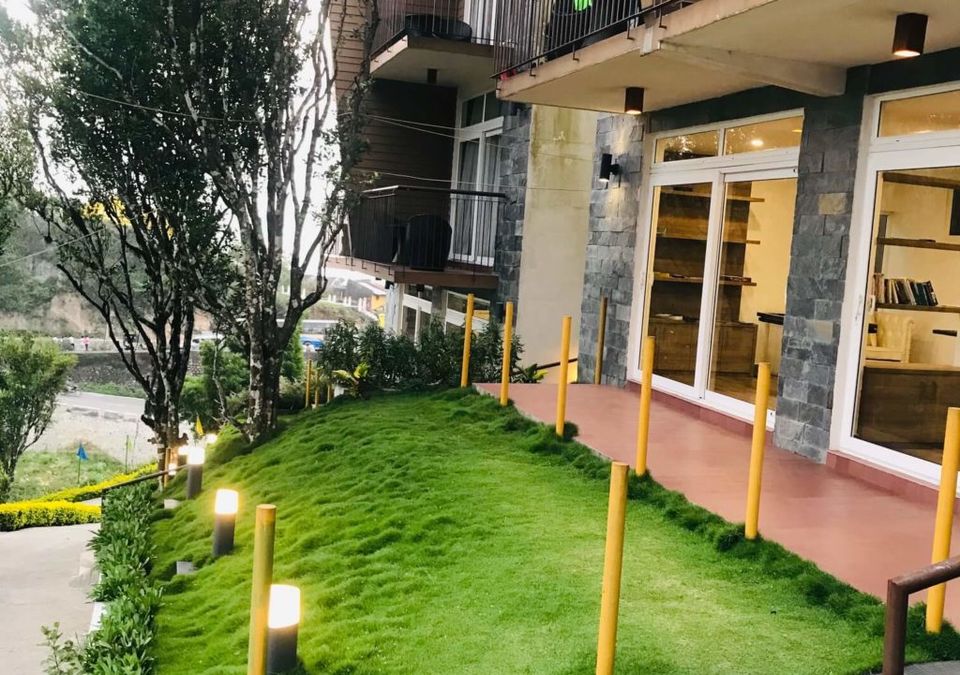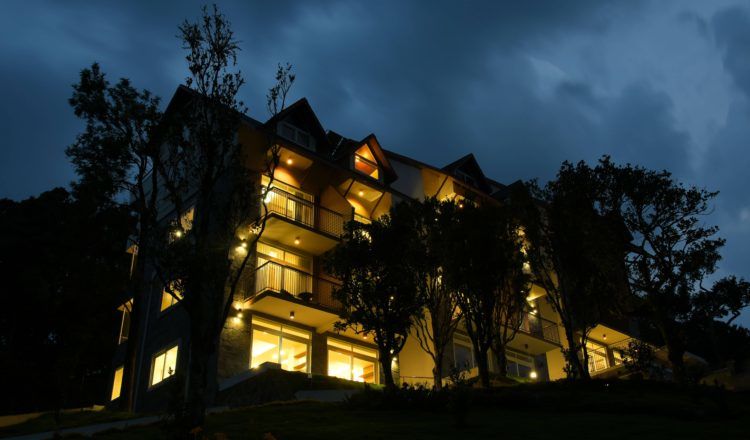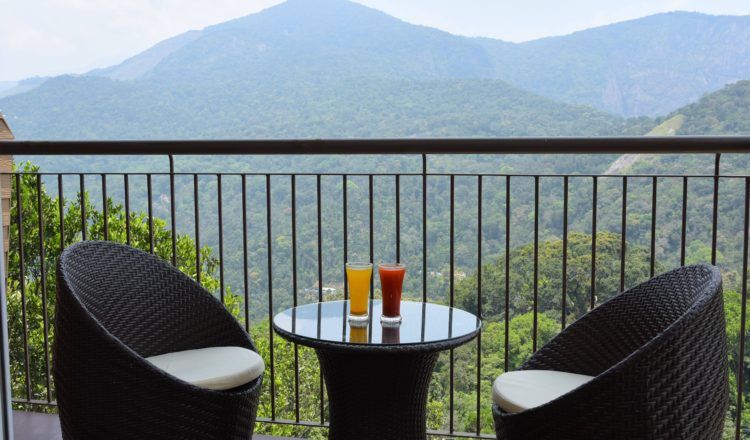 – PROPERTY SURROUNDING VIEW –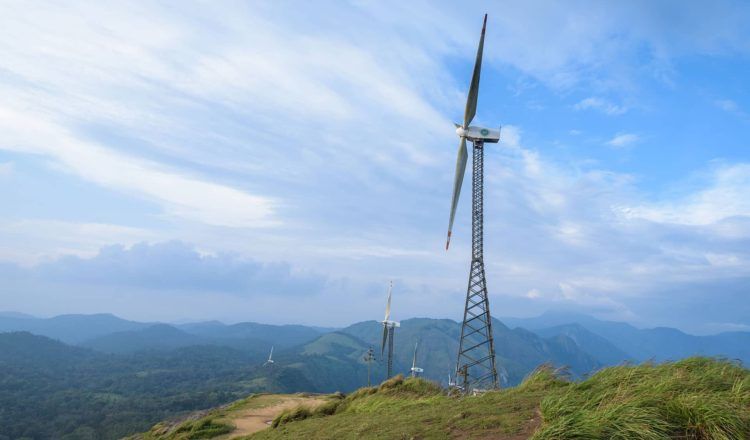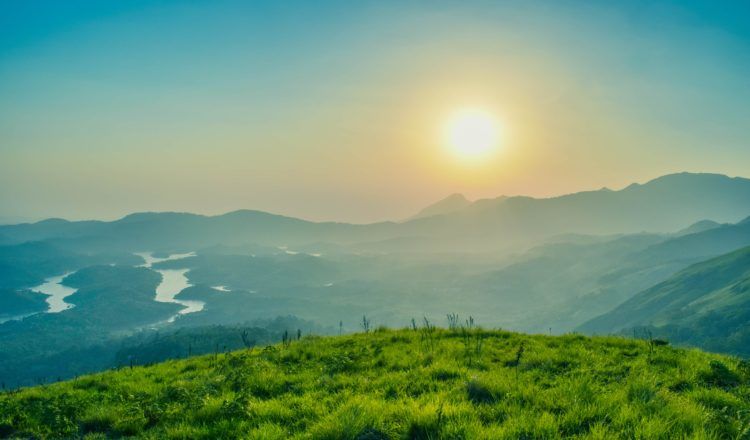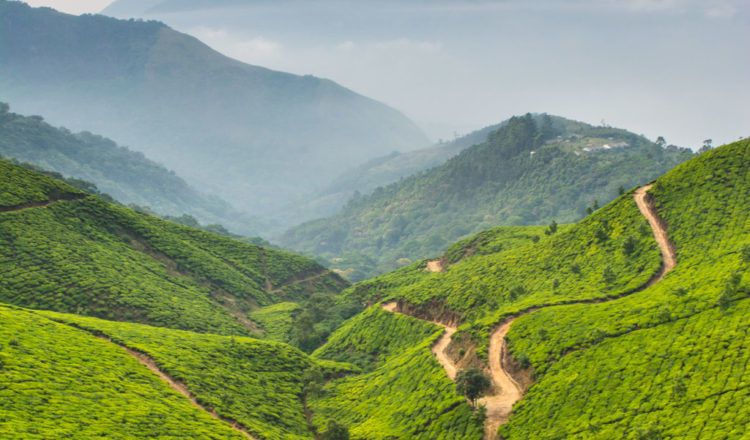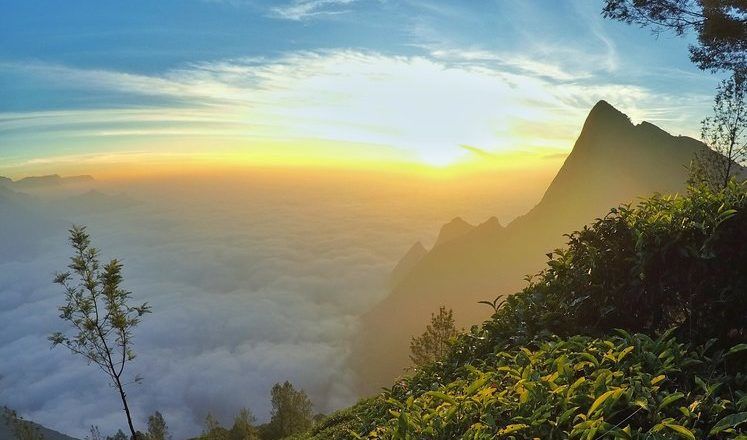 – OUR VERDICT –
We stayed in Shola Crown, Munnar for 3 nights and 4 days in the month of May which is supposed to be slightly hot. However, the property is located at such a nice place that we were feeling cold instead. It is so pleasing and beautiful view out there from the property. The hotel staff and the chef there are so helpful and kind in nature. Sunrise and Sunset from the property are mesmerizing. The infinity pool is the big plus of the property. You can literally feel the fog and mist coming over you after a certain point of time. It is an offbeat resort located near the Tamilnadu border with a heavenly view. There is even campfire there with barbeque and Live Music in the evening before dinner. For people searching for a unique and offbeat resort, Shola Crown is the answer for them.
This blog was originally published on Love with Travel.