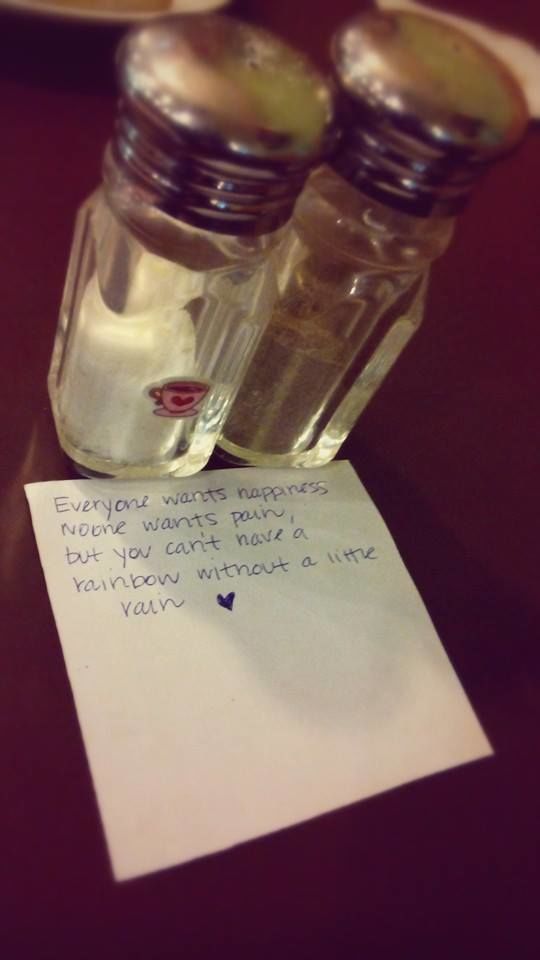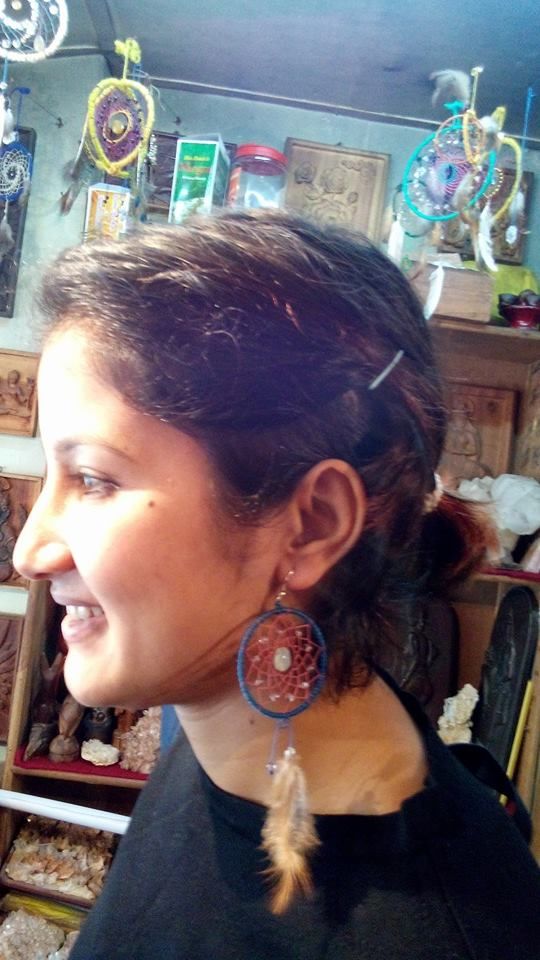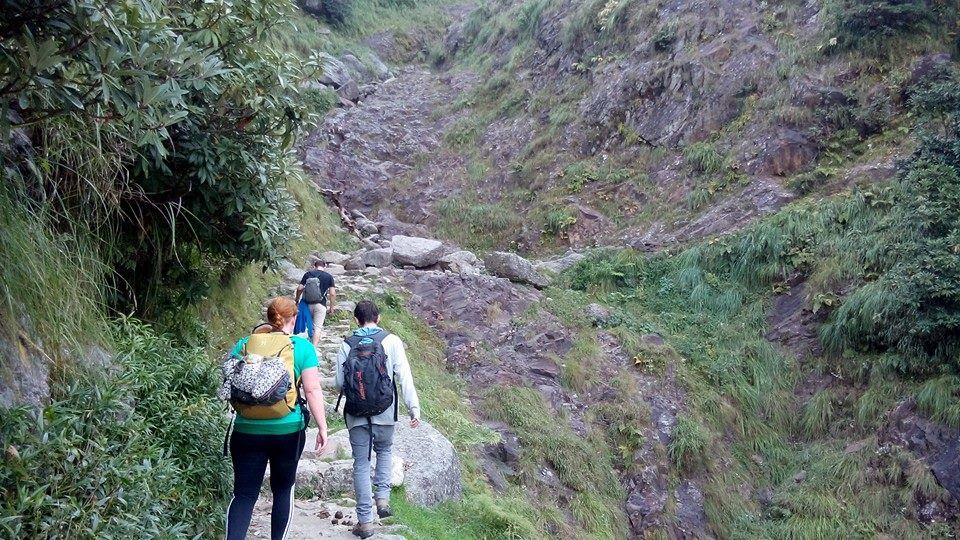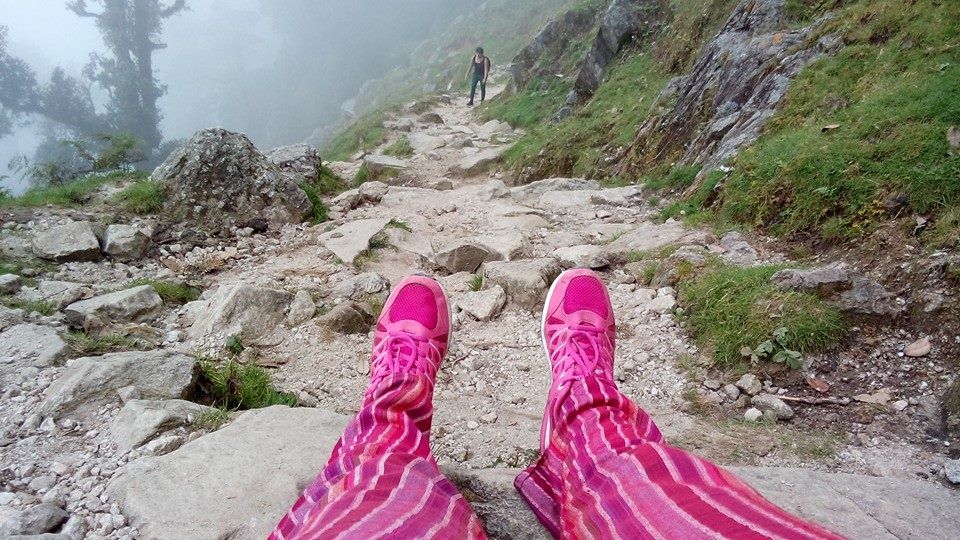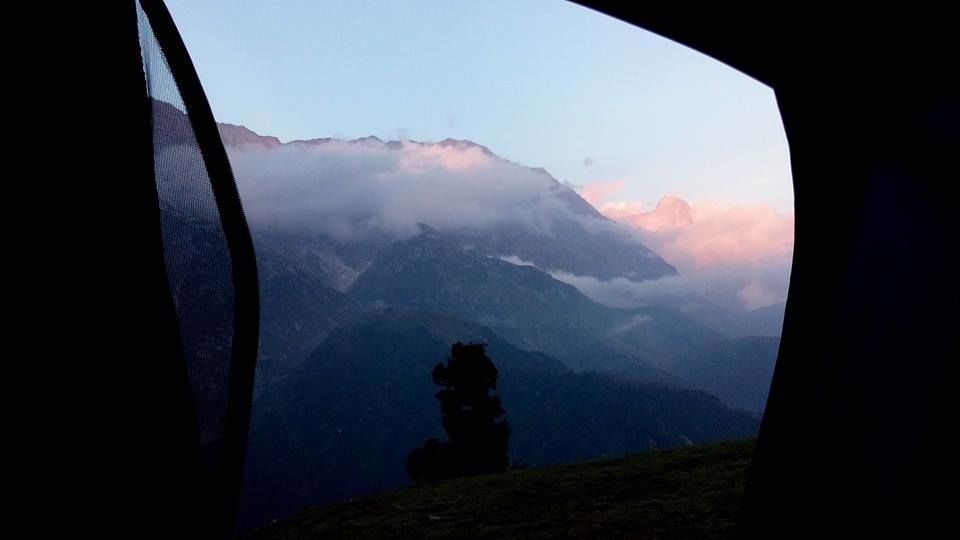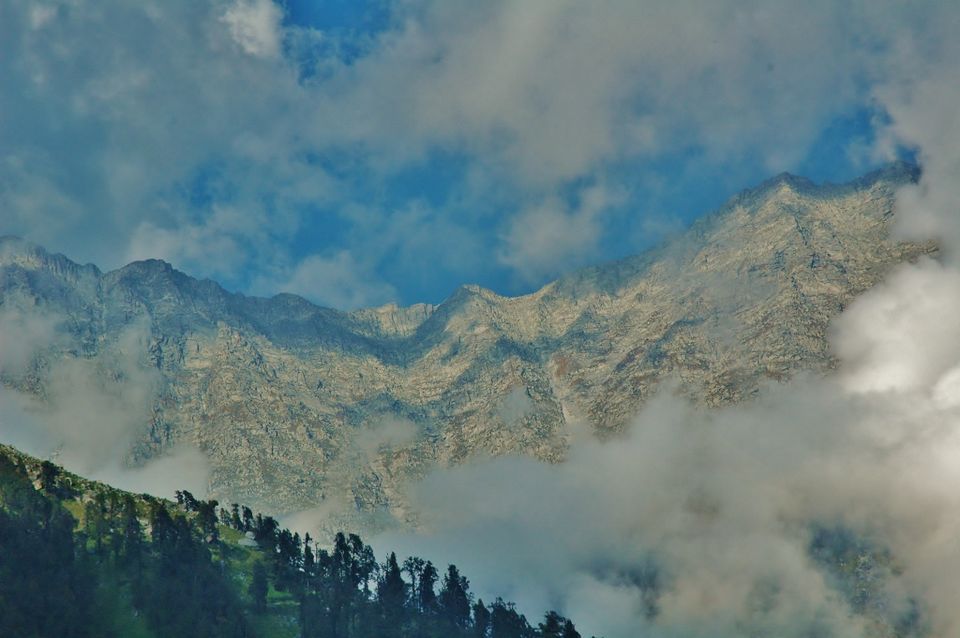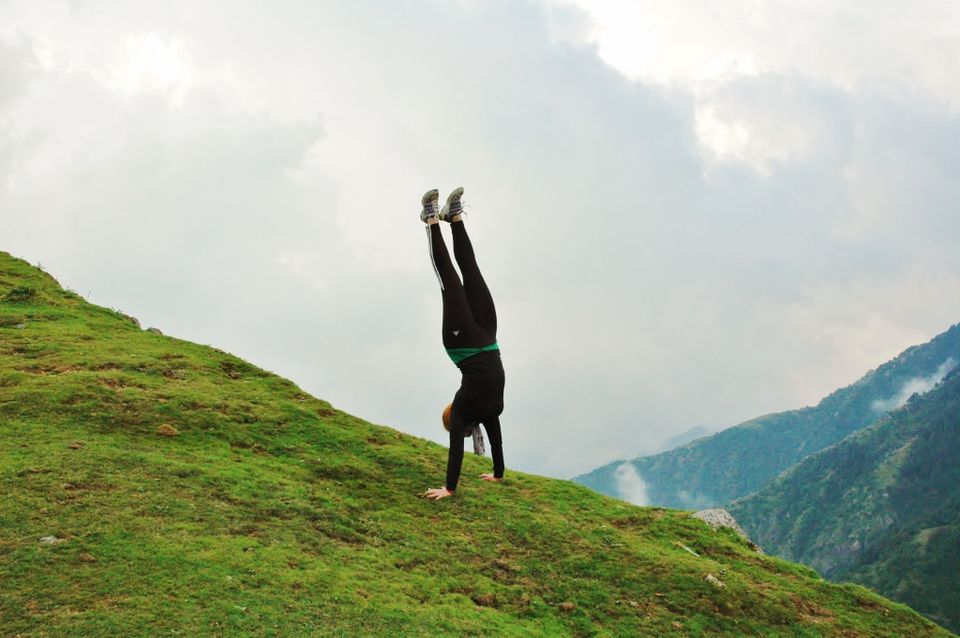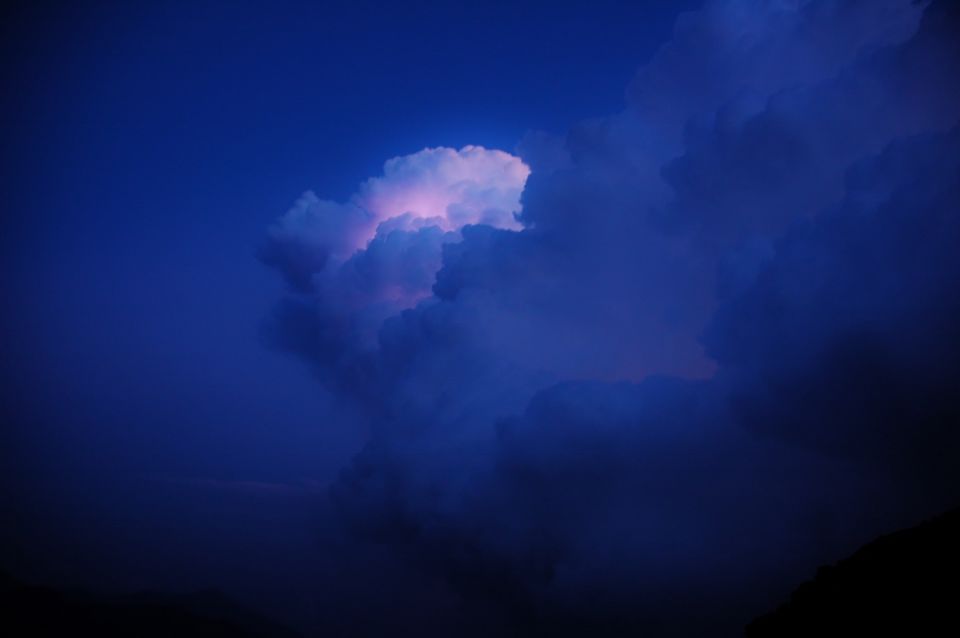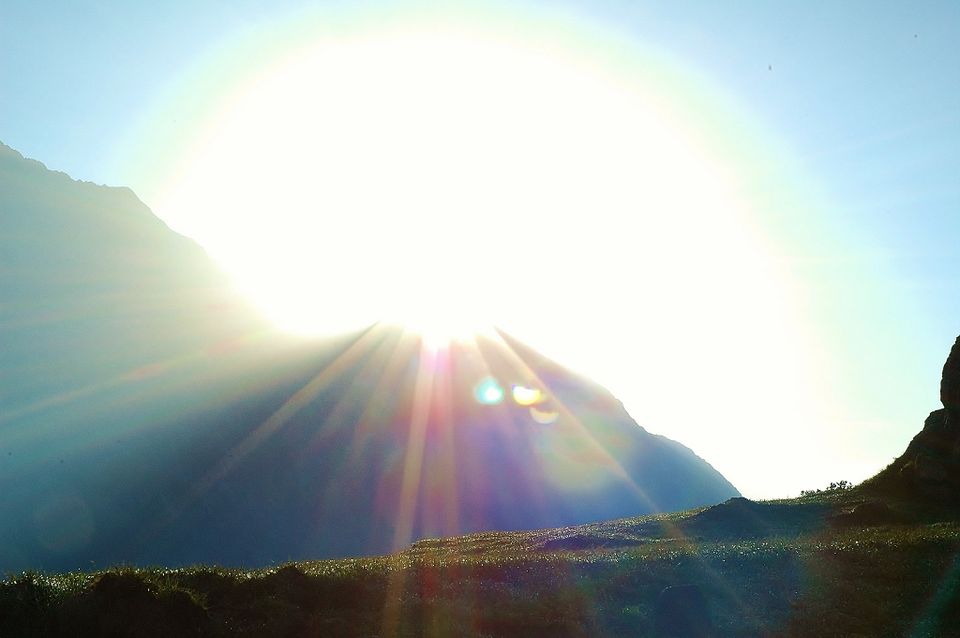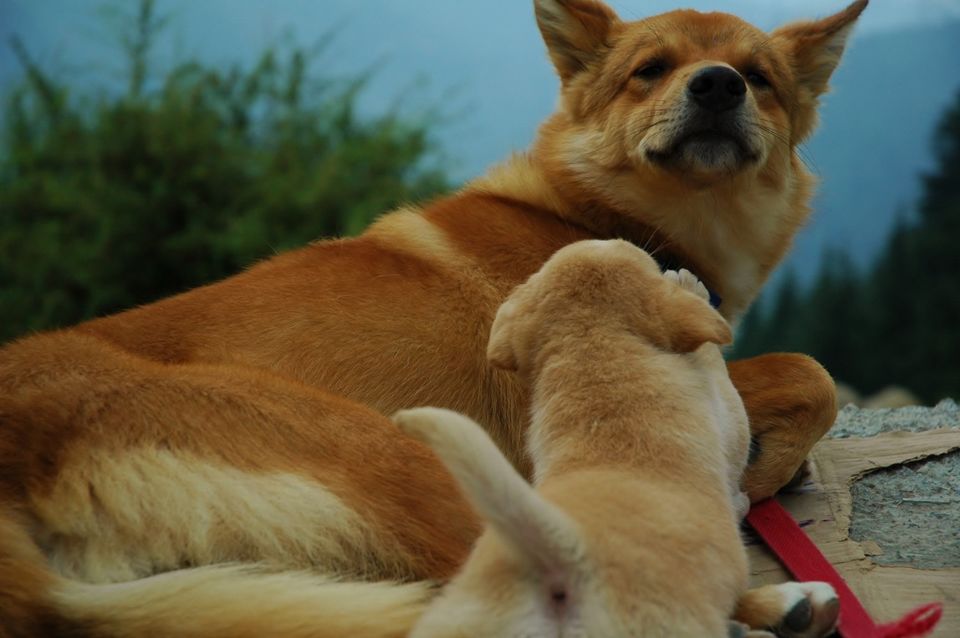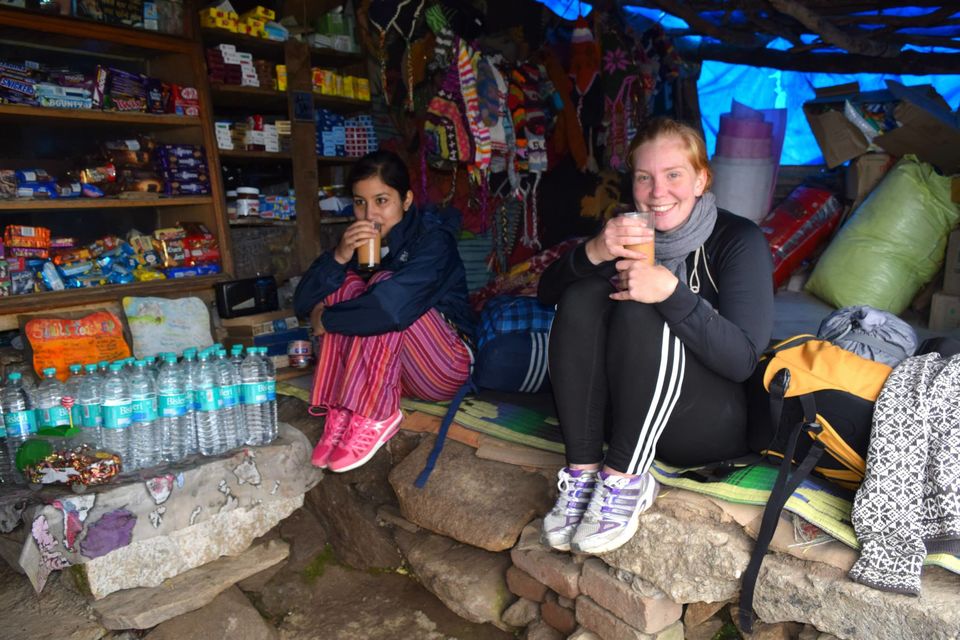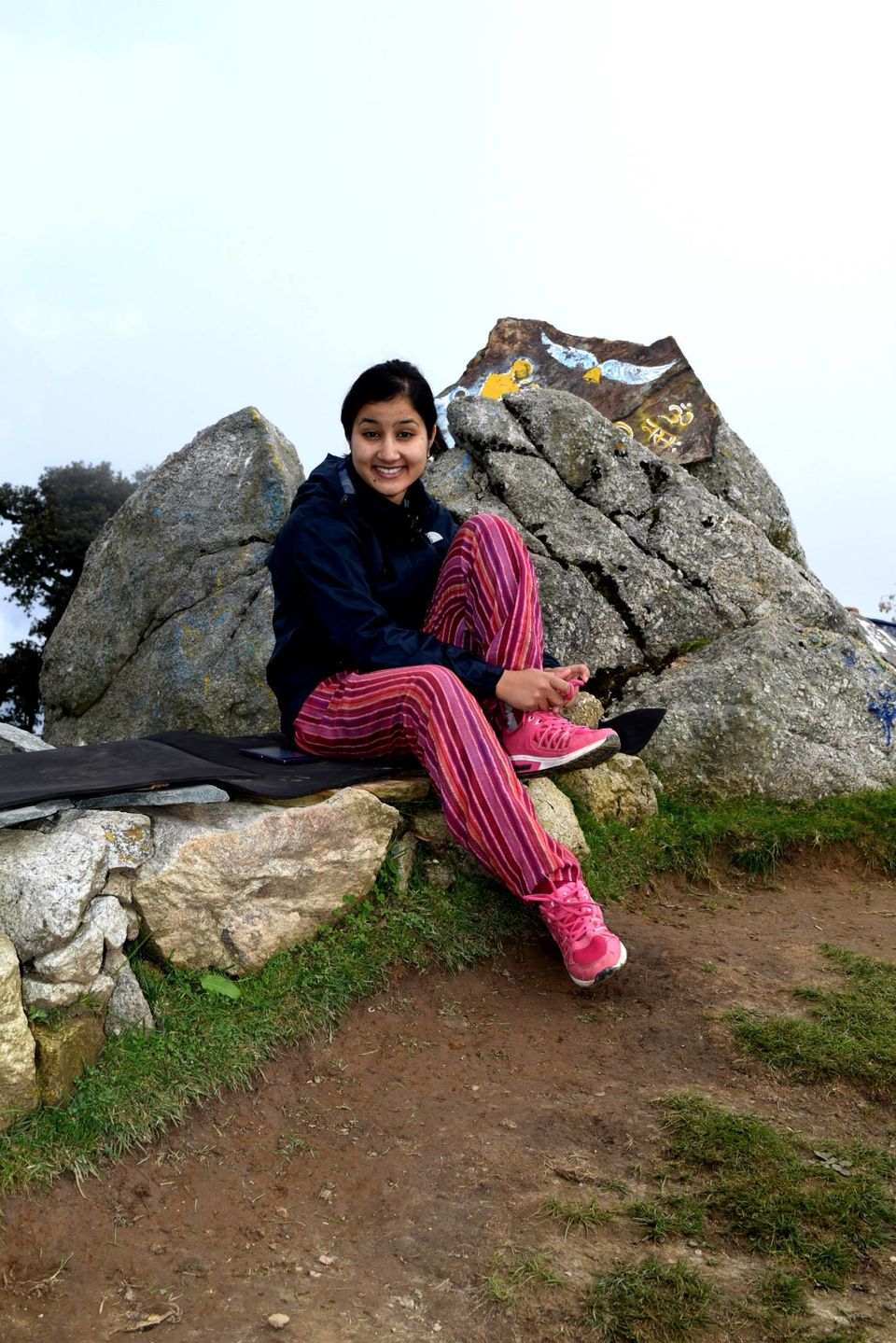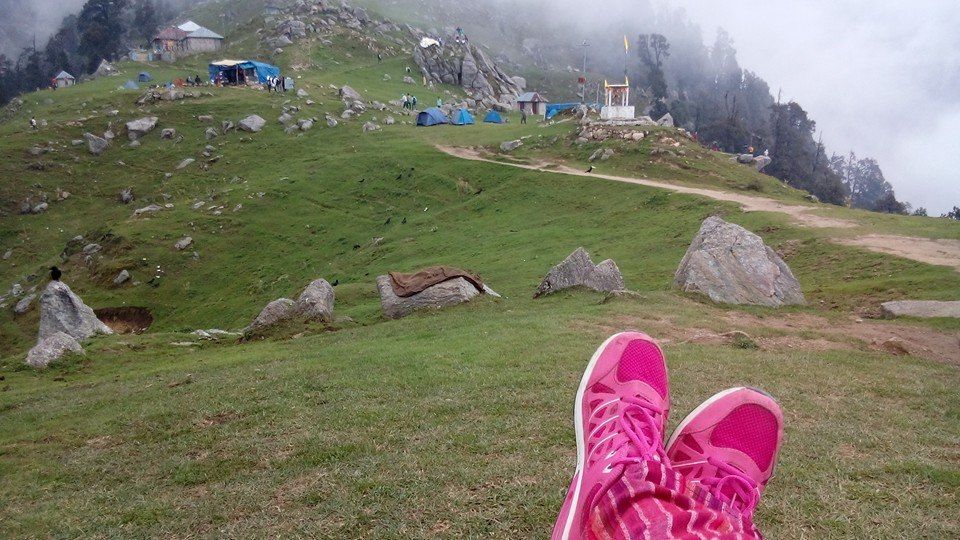 I knew I only required a windcheater jacket, comfortable jammys and a camera to make me leave Delhi that evening. I took a bus to Mcleodganj and the eight hours of drums on the bums paid off. I woke up to the beautiful morning in the lap of the Himalayas and grabbed my breakfast at the first restaurant I could find. Snowlion Restaurant at Mcleodganj serves the warmest cup of tea and smiles, just so you know. I then took a walk to Bhagsu, which is only a 20 minutes beautiful walk from Mcloed.
I stopped at Zoha Art, a shop adorned with mystical dreamcatchers and healing stones. I sat with her and learnt to weave a dreamcatcher for myself. I now had an inkling of a beautiful dream that waited for me in the next few days. I also met a group of travellers at Zoha Art who were planning a trek to Triund the very next day. We planned on meeting at Snowlion for breakfast next morning and start off uphill at dawn.
I wish you to know the sleep of a tried traveller. Its the most true and purest bliss. I rested at a hotel in Bhagsu for the night and hitch-hiked to Snowlion in the morning. Muesli yogurt is a bad idea for breakfast but Jenny, my travel friend that morning, saved me from a bad day by giving me bottle full of salt and sugar mix.
A group of six walked uphill together, stopped twice midway,to catch breath and the magic view around us. We completed this trek and reached 2875 metres above sea level, in almost 5 hours. This group of six, booked two tents, at night we played an Iranian card game KABOOM and sang ourselves to sleep.
Morning sun must not be missed, a rule of the thumb for a traveller. I took a solo walk around in the morning to explore the vast green open toilet. And later sat with a warm cup of masala with my friends and instructed the Tapri guy in detail on preparing mashed potatoes for a friend with a wobbly stomach.
Another cup of tea prepared us for a walk back downhill. But not before we could set our eyes forever on the morning dew and hold close those memories only to smile.
Frequent Searches Leading To This Page:-
solo trip to triund trek, trip to triund, solo trip to triund, best solo trip to triund