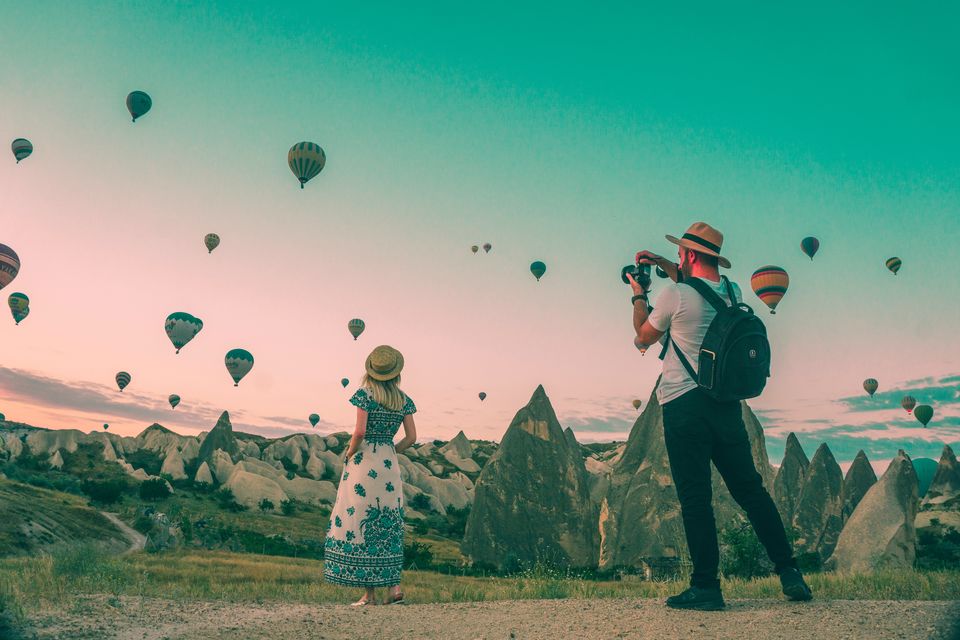 As someone who constantly shuffles between domestic and international travel, I believe that it is the latter which requires way more planning. Just the idea of being in an unknown land, surrounded by unknown people, is somewhat intimidating. While most of these roadblocks can be overcome only with experience, there are some that are actually very easy to tackle, like managing money.
Over the course of my last two foreign trips, I started using my Mastercard a lot more than I used to earlier. I soon realised that not only was the hassle of getting my currency exchanged a thing of the past, I was also saving a lot more time and doing transactions that I knew were secure. The cherry on the cake is the fact that Mastercard is accepted in 200 countries by 47 million merchants, and it convinced me that I would never be left stranded in a foreign land.
Sharing my experiences with my friends at Tripoto, I learnt that I wasn't the only one. Be it a backpacker or luxury seeker, travellers all over the world are going cashless. Here are some real instances from real travellers to prove just that!
1. Goodbye stress!
"Using cards has taken away the massive paranoia of getting robbed. It seems a lot safer to have my money in a card and not in bundles of cash which make you vulnerable in foreign places. On a recent trip to Bali, I ended up booking an Exclusive Mastercard Special Holiday Package. It was hands down, the most seamless and memorable luxury vacation I have ever taken. I mainly travel solo so going cashless has been a proper blessing for me!" – Sreshti Verma
2. Unmatched convenience
"A few months back, I went on my first international holiday. After weighing the pros and cons, I zeroed in on Malaysia. Since this was to be my first travel experience outside of my motherland, I wanted everything to be planned well in advance. I soon figured that if there's something that I should definitely do before I set off is to book a hotel online. I used my MasterCard to book a beautiful hotel through Hotels.com and within a matter of a few minutes, a major burden was off my shoulders!" – Prateek Dham
3. Secure means of carrying money
"Last year, my mom went on a trip to Australia. She was carrying a little over ₹50,000 (AUD 1,000) in cash with her. She's a little old school and doesn't like the idea of plastic money. On one of her trips to a market in Melbourne, the $100 she was carrying for shopping, got stolen and she didn't even realise it till she was standing at the billing counter! That's when she took out her card, which was safely tucked away in her handbag." – Adete Dahiya
4. Universal acceptability
"So there was this one time when I was in Singapore and ran out of local currency. It was only after I had taken a cab to get to my hotel that I realised I had spent all my cash in street shopping. I explained the situation to the cabbie and to my surprise, I was told that I could pay him through my Mastercard! Yes, as unreal as it sounds, I used a card issued in India to pay a meagre amount of 5 Singaporean dollars in an SMRT cab at no extra cost!" – Aakanksha Magan
5. A careless traveller's delight
"I never keep money in one place. Instead, it's stashed away in nooks and corners of my suitcase. So when I need money urgently, I find myself fumbling through shit loads of clothes, shoes and toiletries! And if I don't find it in the first 5 seconds I have a near cardiac arrest! A card is convenient, all you need to do is pull it out, swipe and you're done." – Pallavi Paul
6. Big savings!
"Till last year, I used to think that the entire concept of getting discounts on card usage was just a useless gimmick. I was on a luxury trip to Sri Lanka and had planned to put up in the famous Jetwing Lighthouse in Galle. I usually check into hotels straight away instead of making online bookings. A friend who had earlier stayed at this particular hotel advised me to make a prior booking to avoid a sold out show and like any good friend would, I gave in. Little did I know that Mastercard was offering a crazy 15% discount on across all Jetwing Hotel bookings! Since this was a high end property, a 15% discount meant that I actually saved quite a bit – an amount I eventually ended up splurging on a shopping spree!" – Gunjan Upreti
7. Ease of tracking expenses
"The biggest challenge of travelling in a group is the part where you actually sit down to split the expenses. Keeping a track of cash while exploring a new destination becomes annoying as well as confusing. This is precisely why I always prefer doing card transactions – tracking expenses becomes super simple and you can even figure out your total spend at the end of the trip!" – Himani Khatreja
So if you're someone who's planning an international trip and wants to make sure it turns out be completely hassle free, ditch the cash! Mastercard is a world class payment solution provider whose top notch service makes it every traveller's delight. So swipe up your card on your next getaway and have a smooth sailing!
Do you have your set of hacks to make international trips a smooth experience? Click here and share these tips with fellow travellers on the Tripoto Community!
This post is in association with Mastercard India.