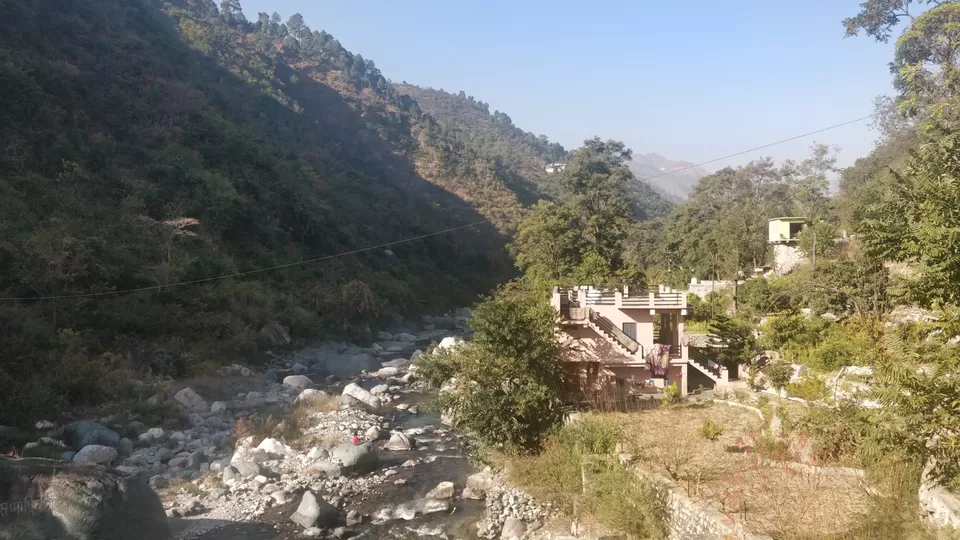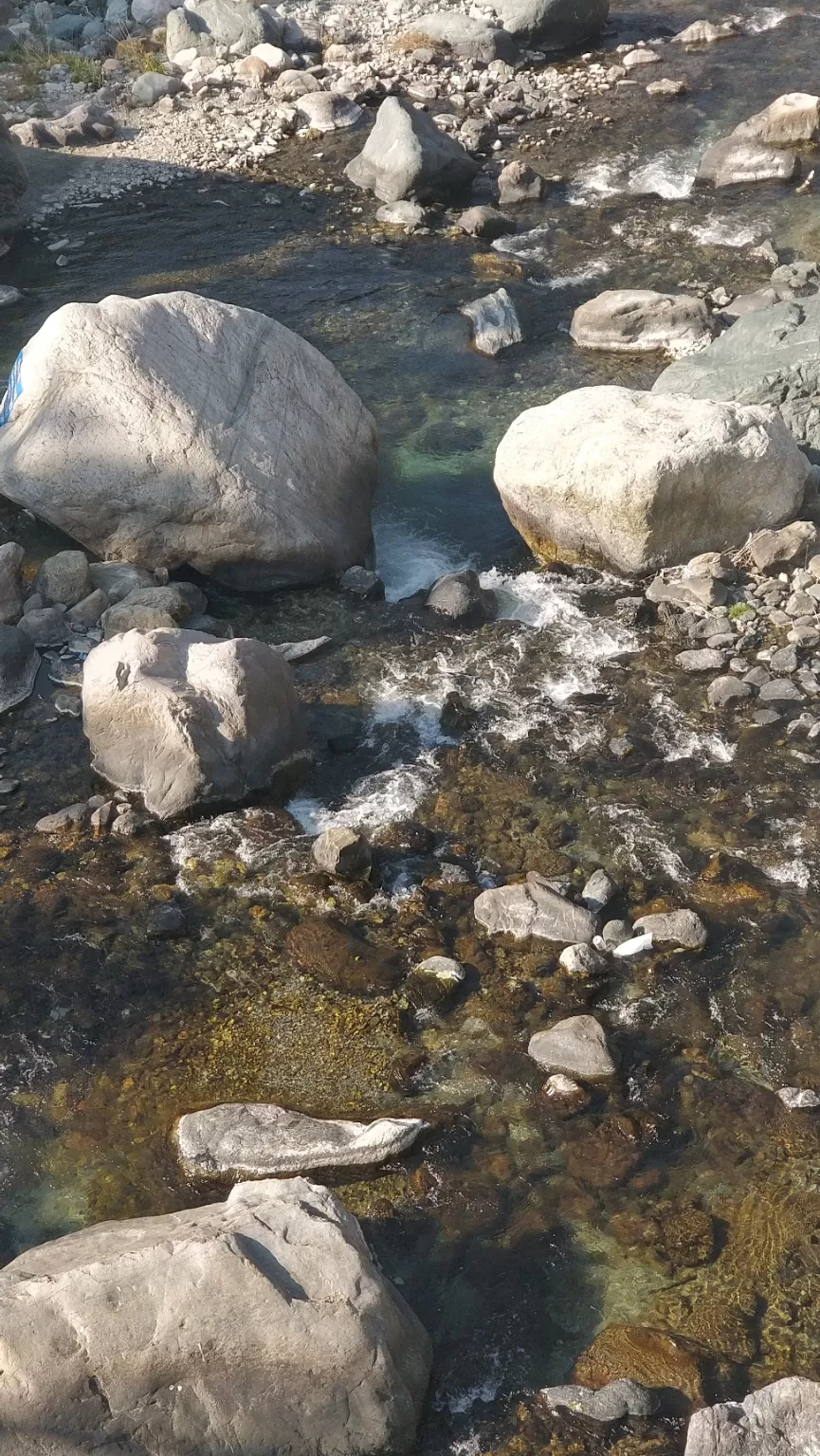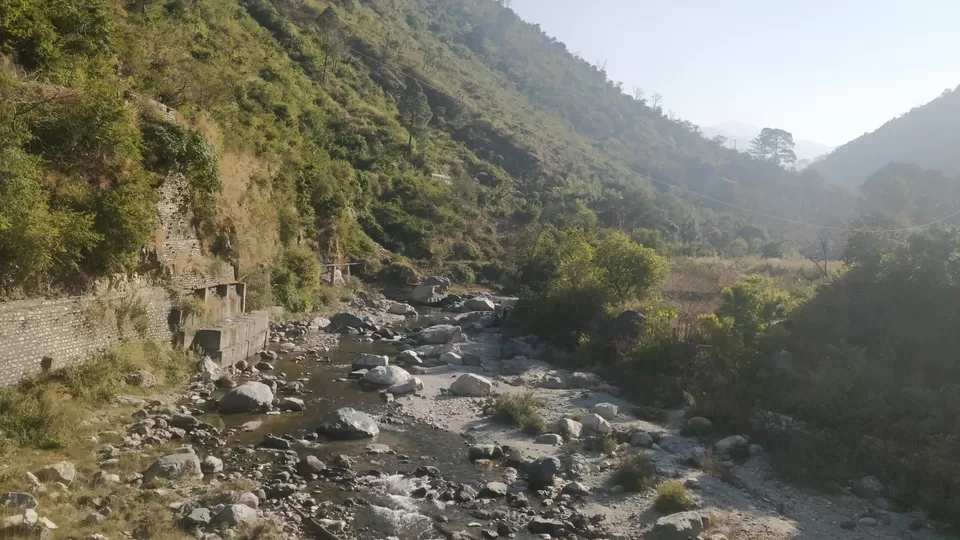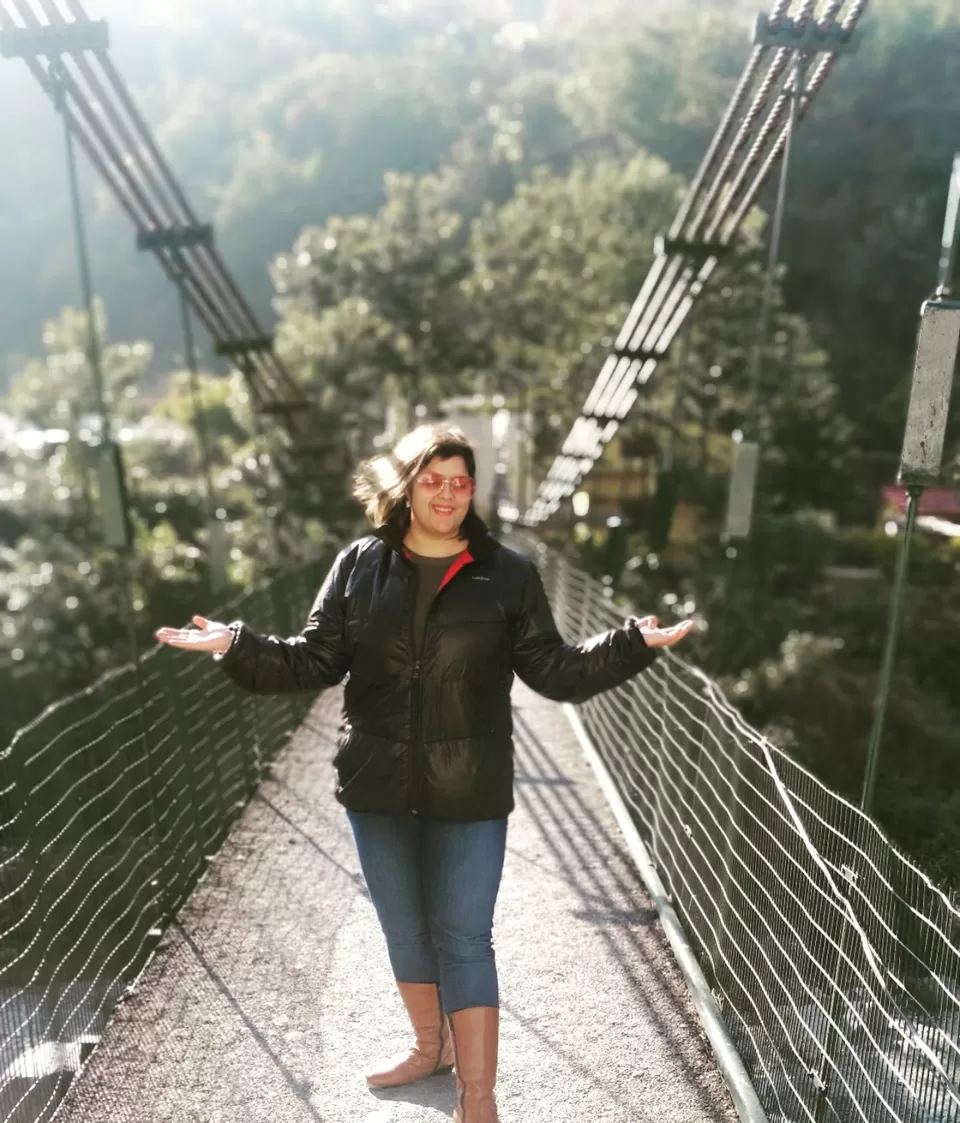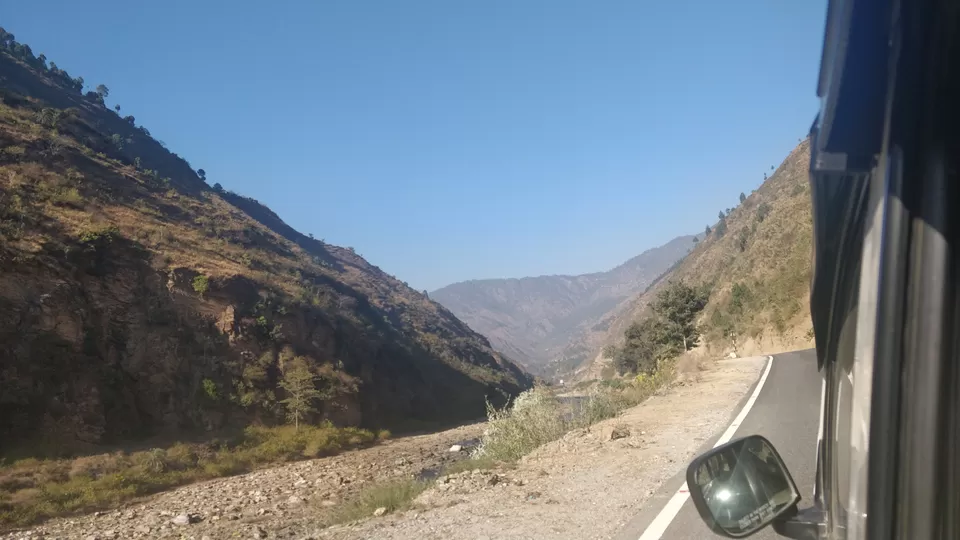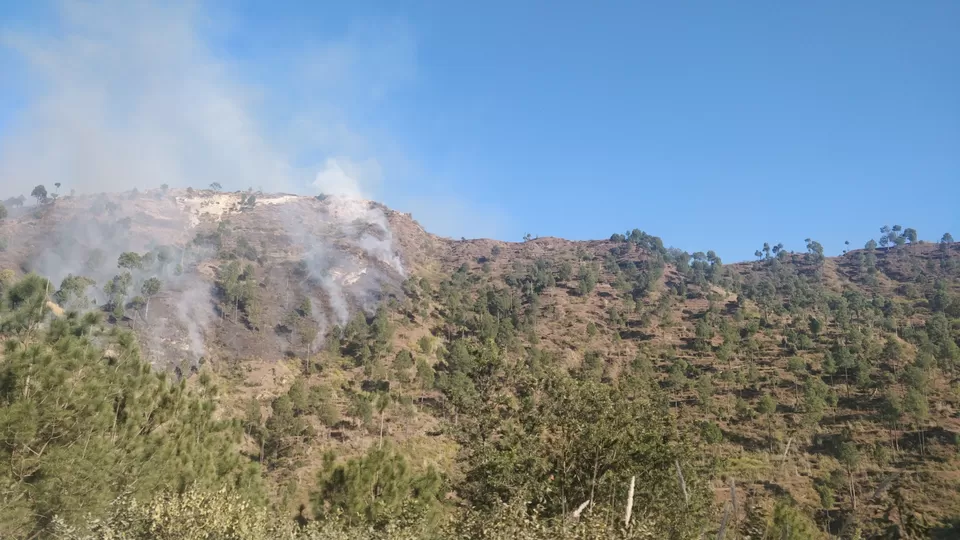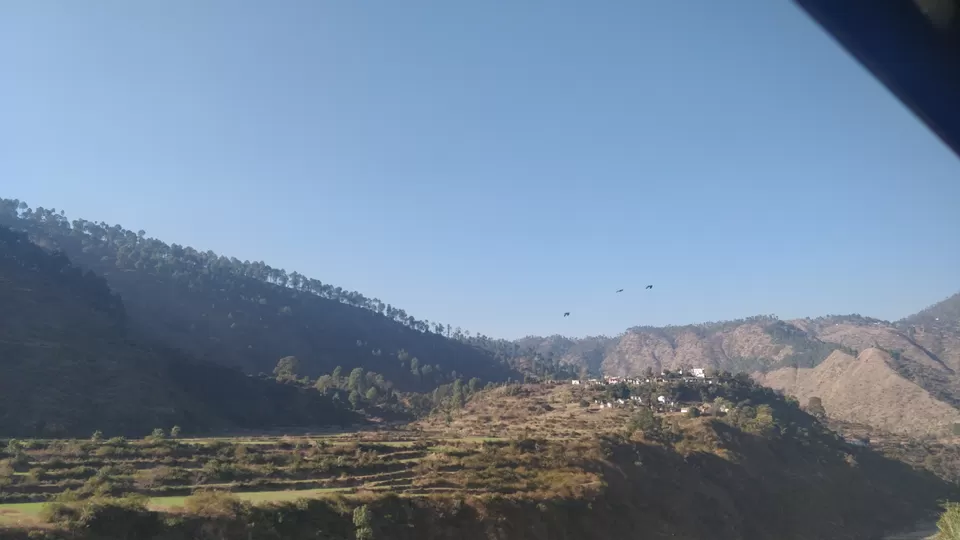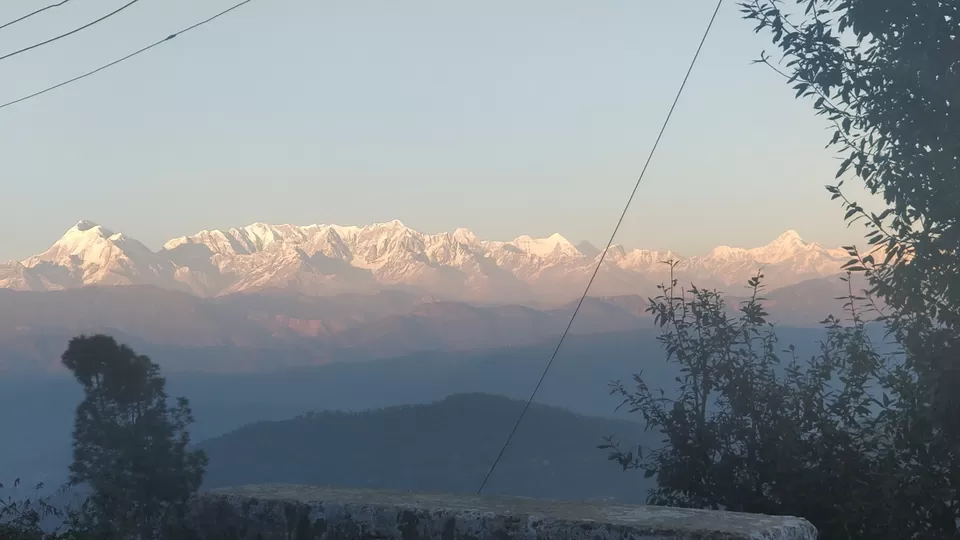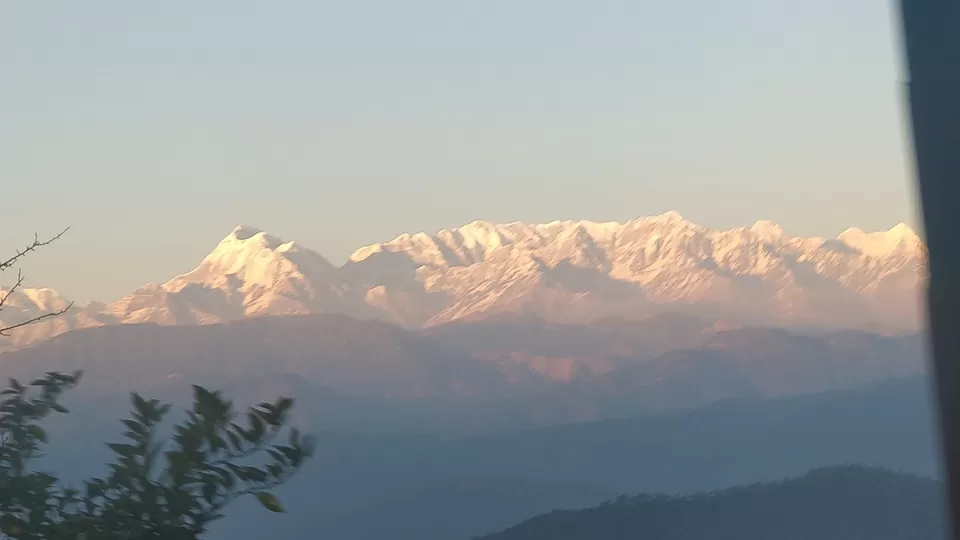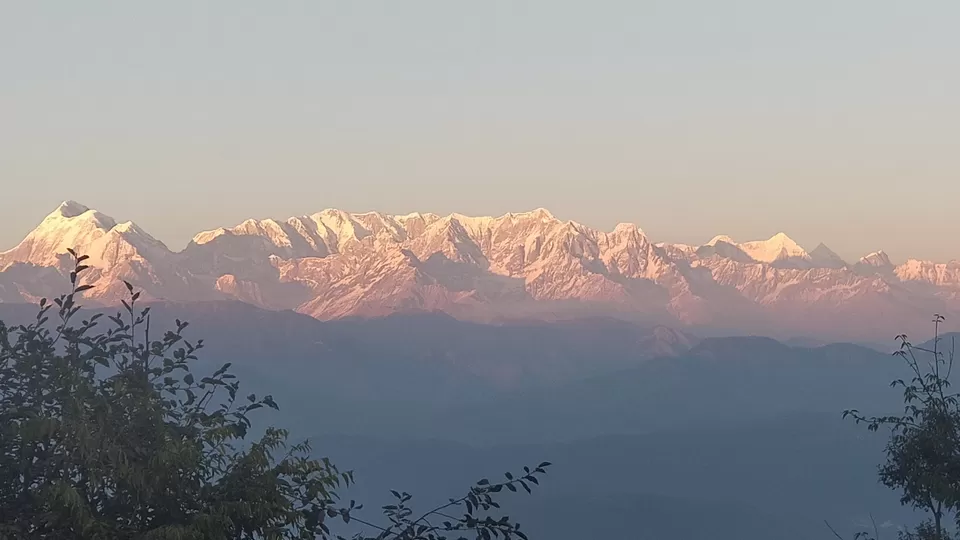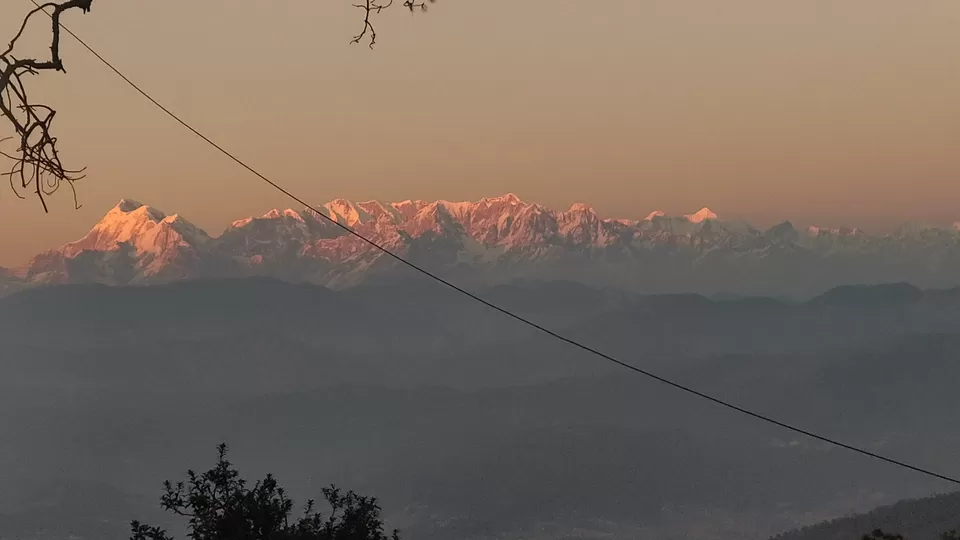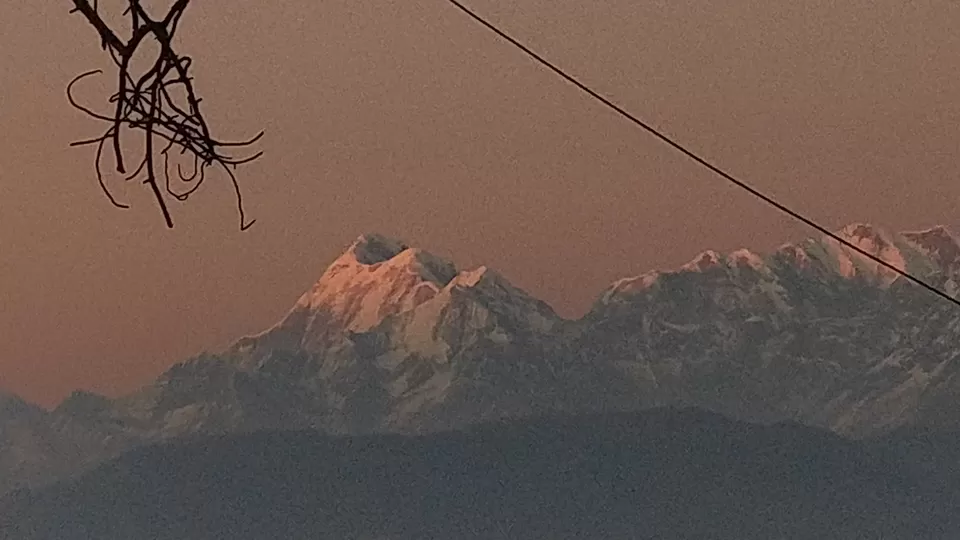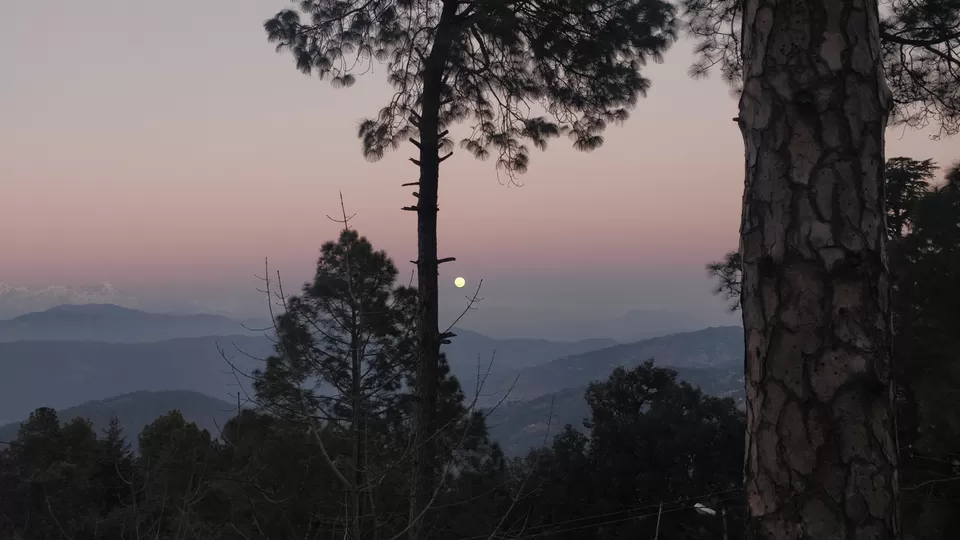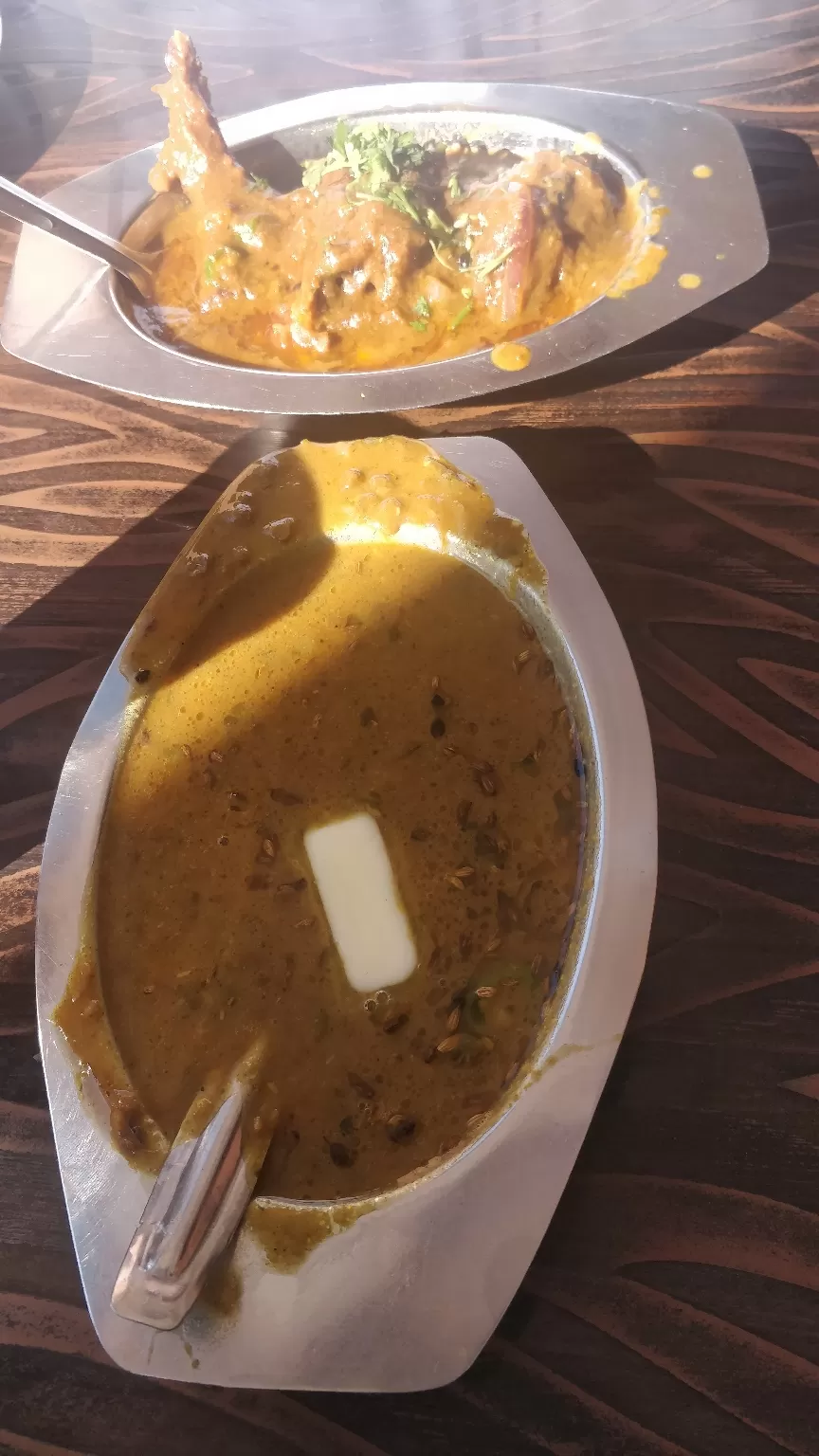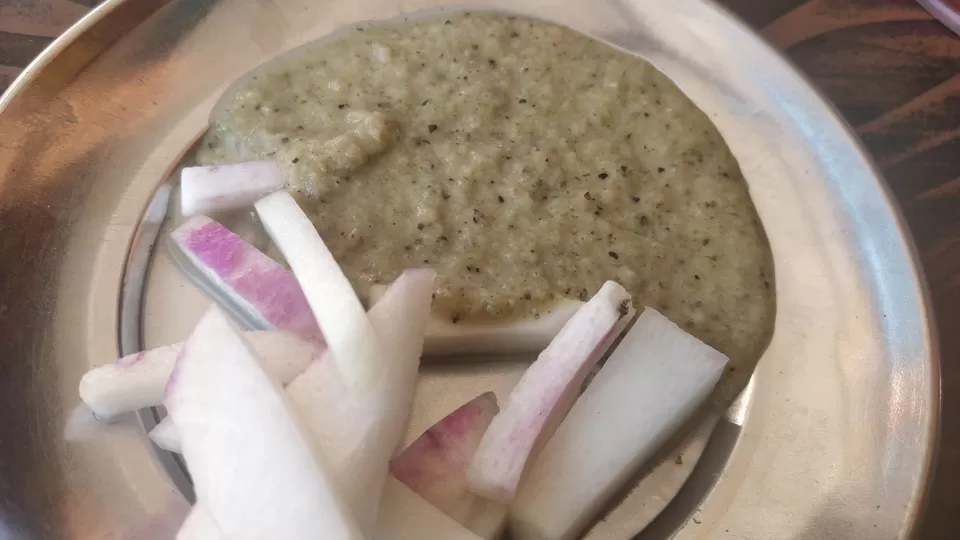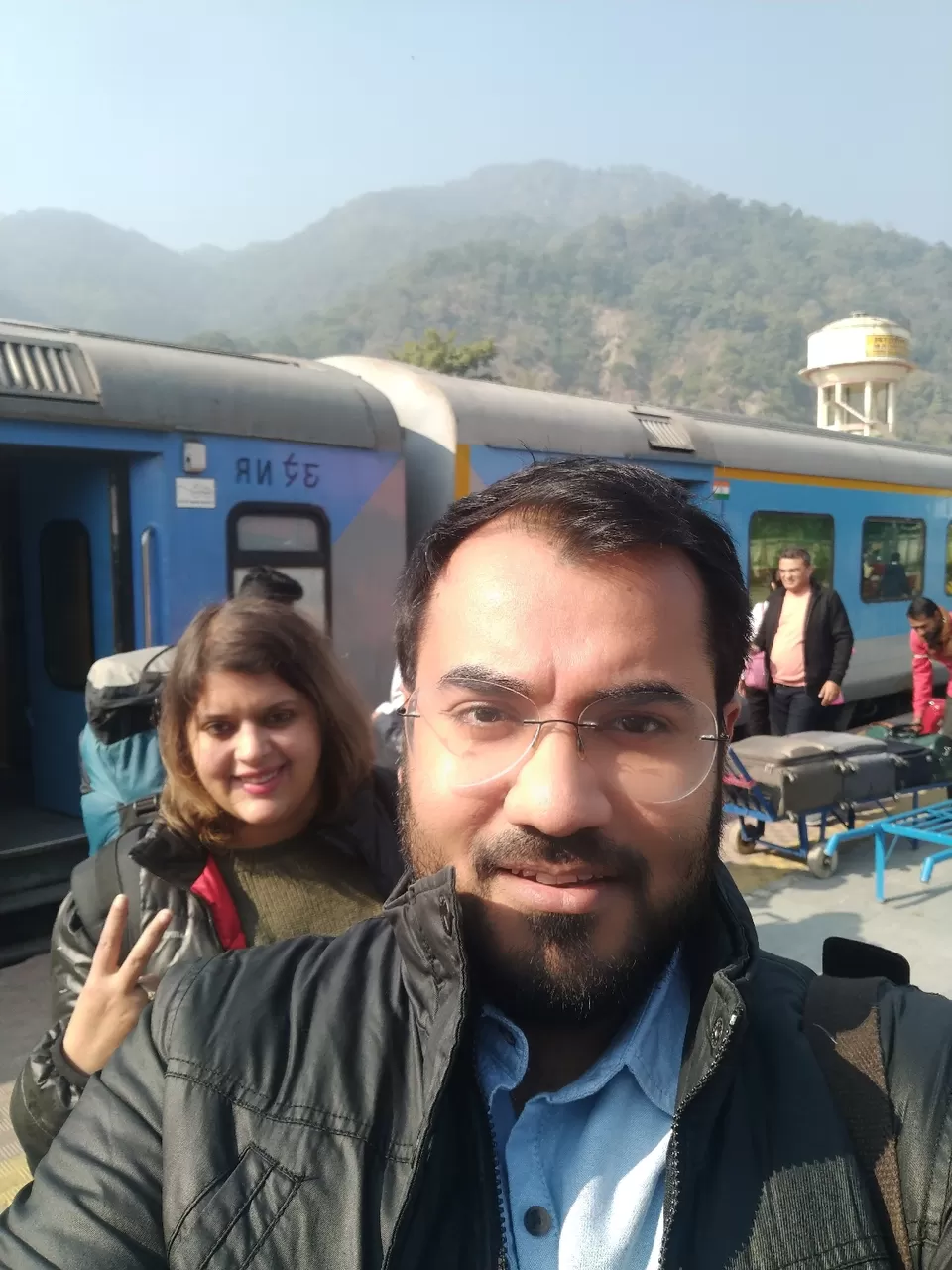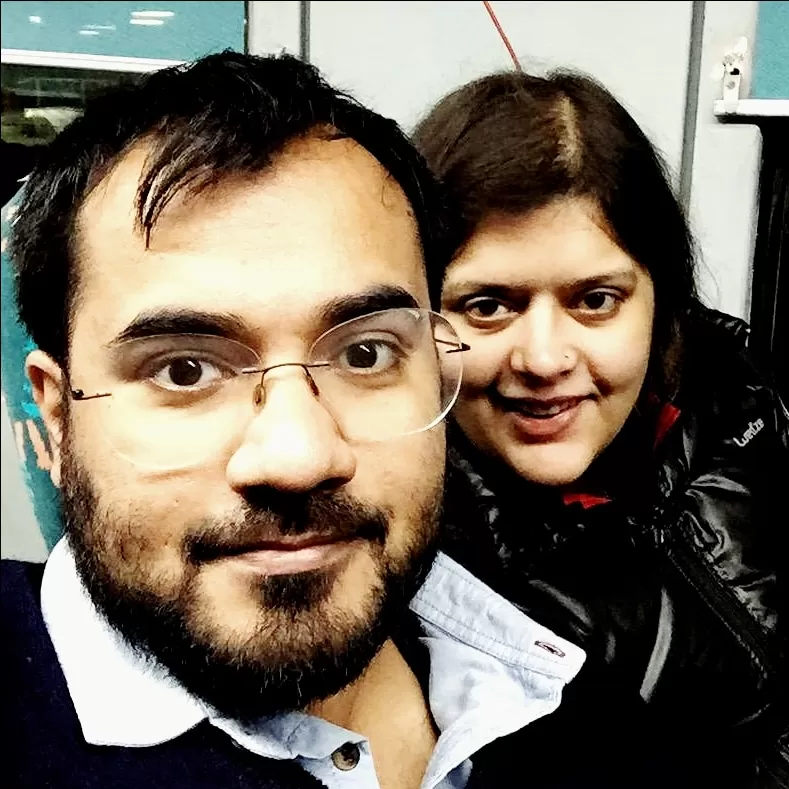 We tried to wakeup early on our second day to witness the sunrise. The night was cold with temperatures going below 0°. Still the motivation to get up was fuelled by desire to see the sunrise from behind the mountains. The guesthouse folks served tea to all rooms without asking and hot tea with the view of sunrise was perfect.
After breakfast, we decided to explore the area nearby to just soak in the sun and view. The walk was by woods and it being sunny day, everything seemed everything bright. We were greeted by incredible view of mountains, trees and dogs. We returned after two hours of leisurely walk and boarded our taxi to do some local site seeing.
First place on list was, Gandhi Aashram. Apparently, Mahatma Gandhi had visited Kausani and there is a museum there to commemorate the same. The museum though average, offered a great view and had scenic spot. After this visit, we went to the famous Baijnath Temple.
Baijnath temple is one of the smaller temples in uttarakhand made in 13th century and is dedicated to Lord Shiva. The Temple is by the stream and has small lake in it. The Temple again with a backdrop of mountains is a spectacular view. We were even told some folklore about a magical stone being there by our driver.
After spending around an hour in temple and feeding fishes, we proceeded for lunch at a local restaurant. As it was already post 3, we decided to headback to our guesthouse while stopping on the way to click pictures and to shop from local shawl factory.
On our way back, we saw a small place which offered a star gazing experience. We went to enquire about the same and were told that they run shows starting 6pm for half hour each. We decided that at rs.100/- it wouldn't be too bad to experiment and try. We went back to guesthouse to witness another mind-blowing sunset. After sunset around, 6:30, we decided to go for stargazing which was a fun experience. In a small set up of telescope, the person running the show could show us a lot of stars, galaxies and constellation. What stole the show here was the fact that we could see 4 satellite in short duration of half hour. The satellites moving and their orbits crossing was a sight to withhold.
Satisfied and tired after a day of beauty, we had no difficulty going to sleep even though the temperature was even lower than the night before.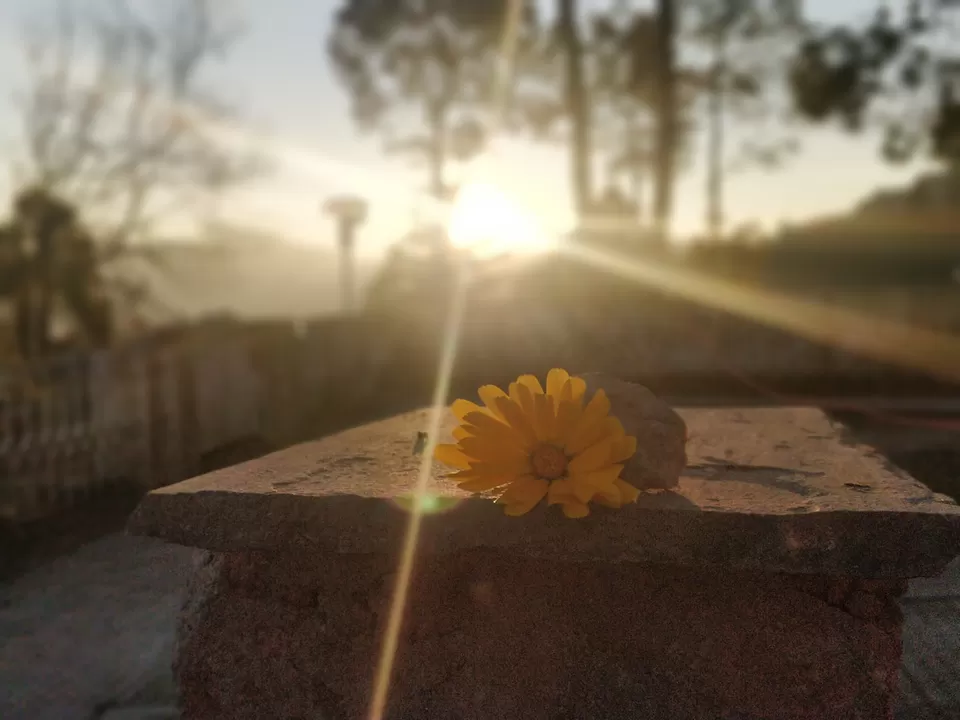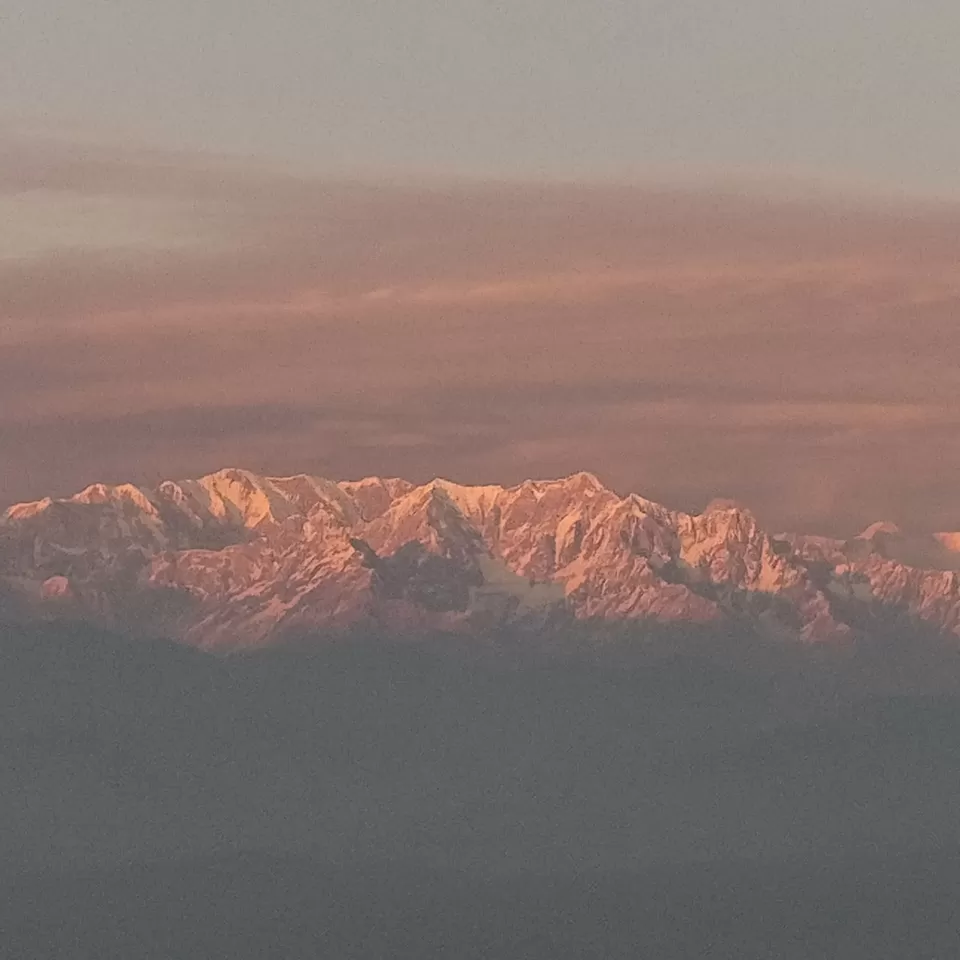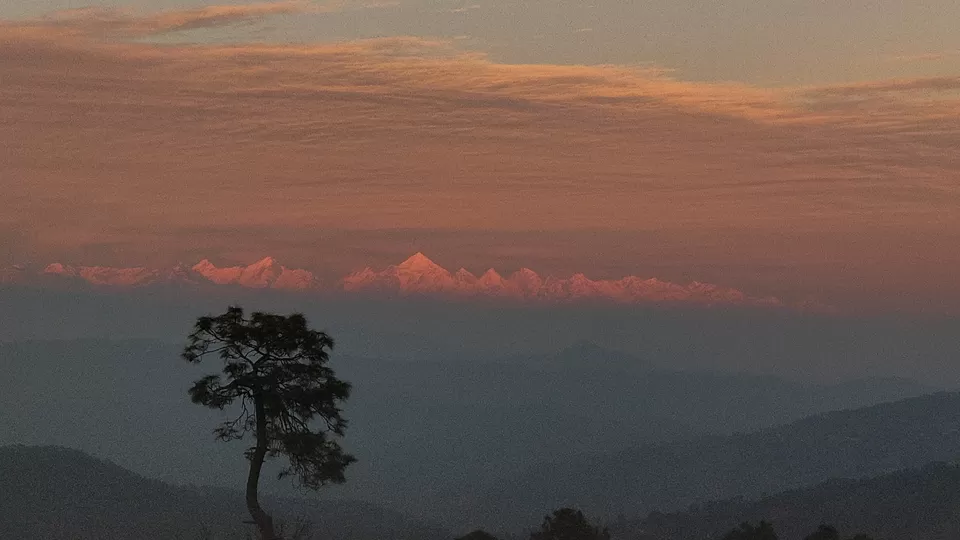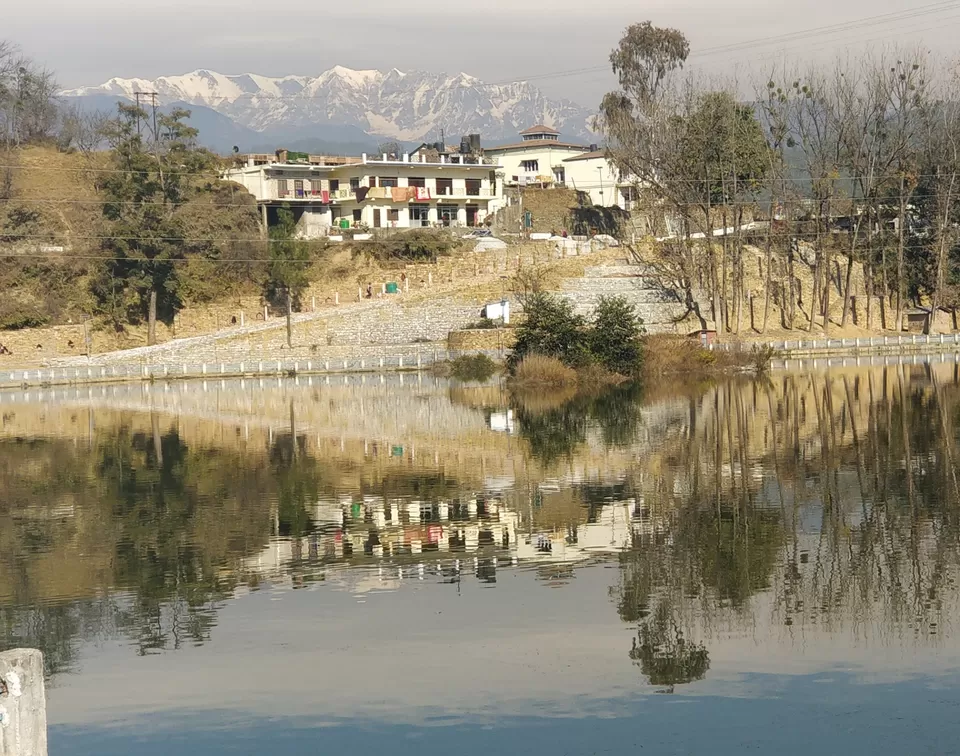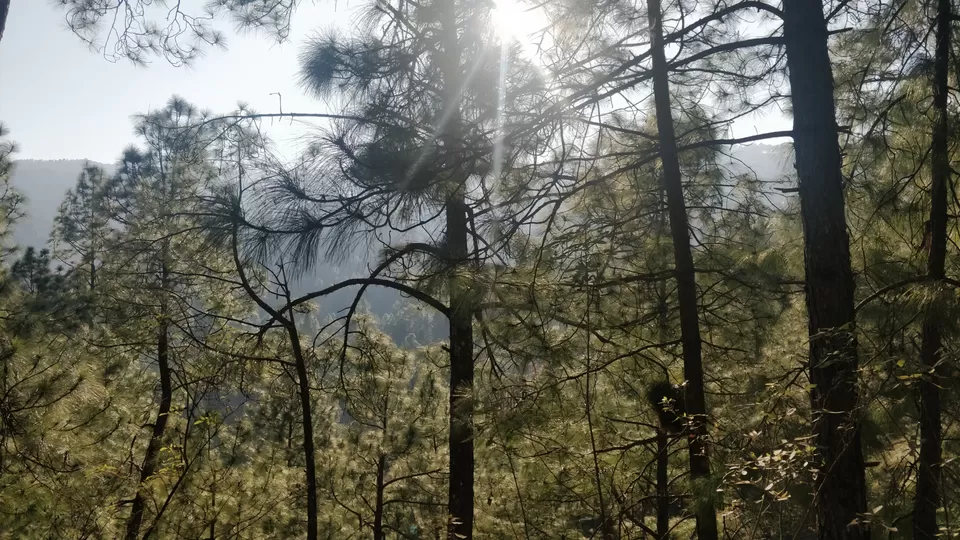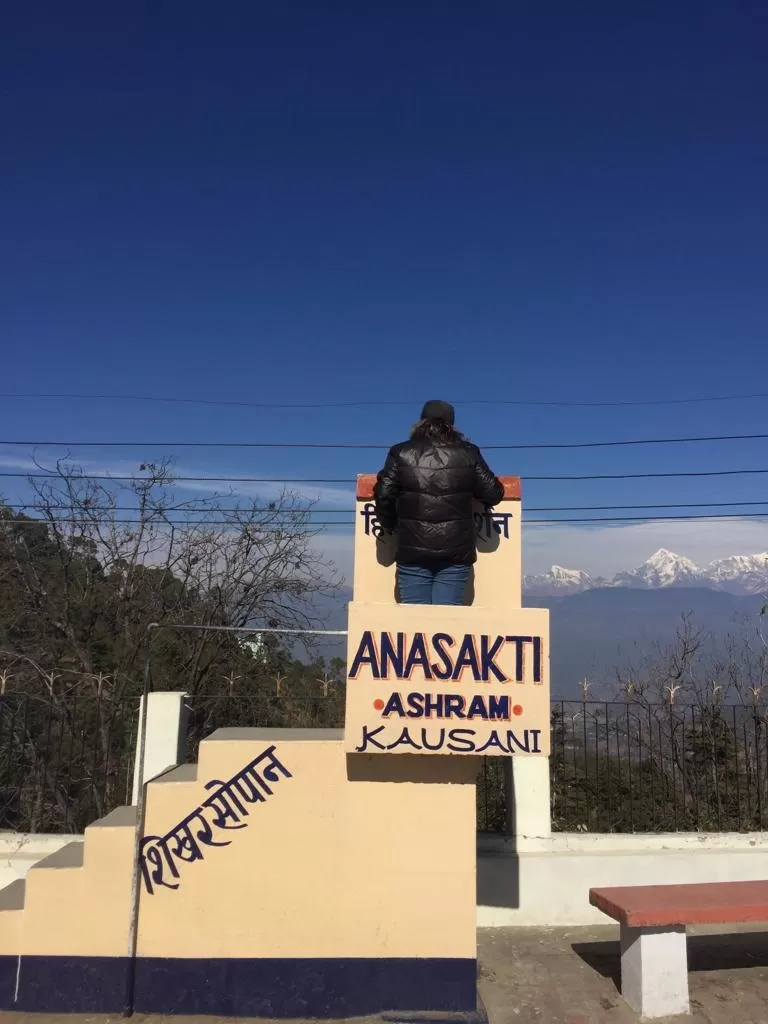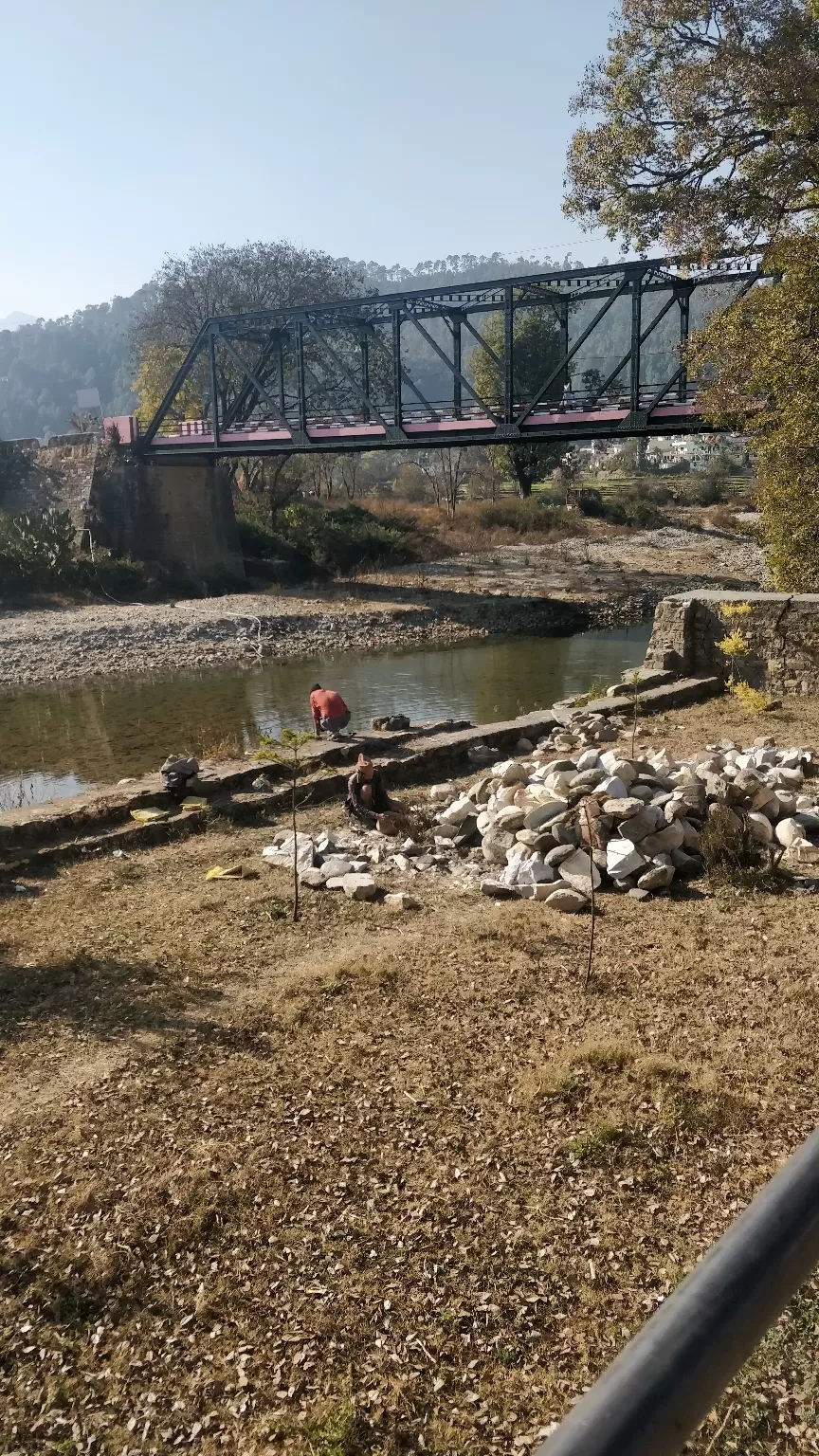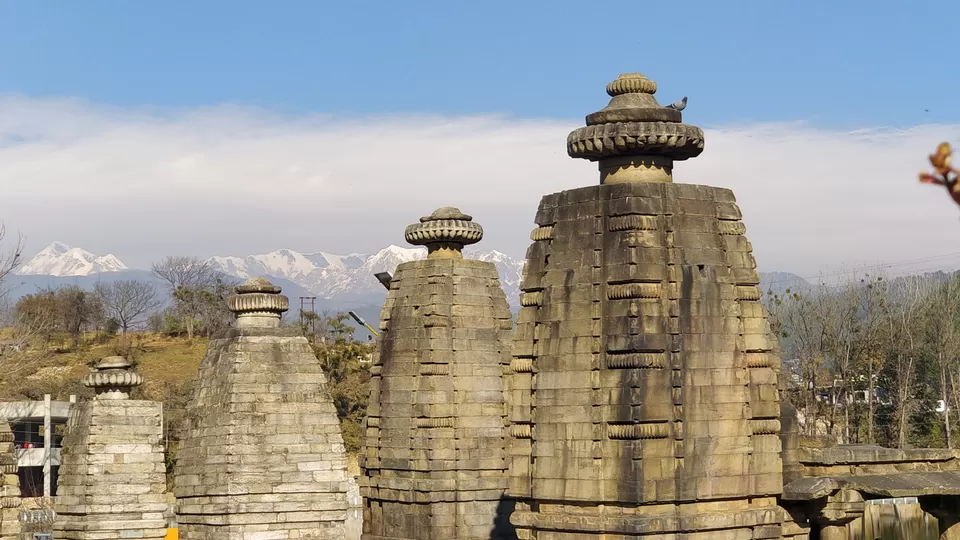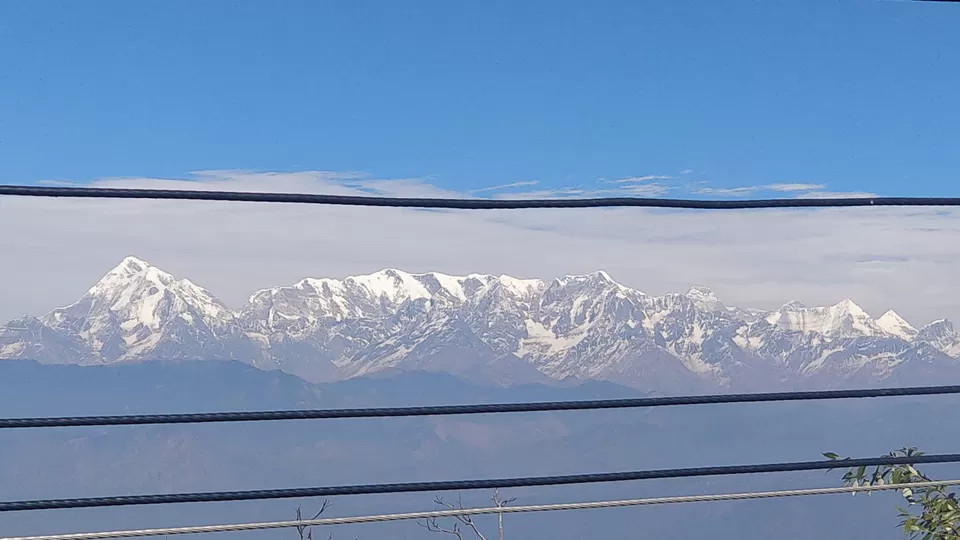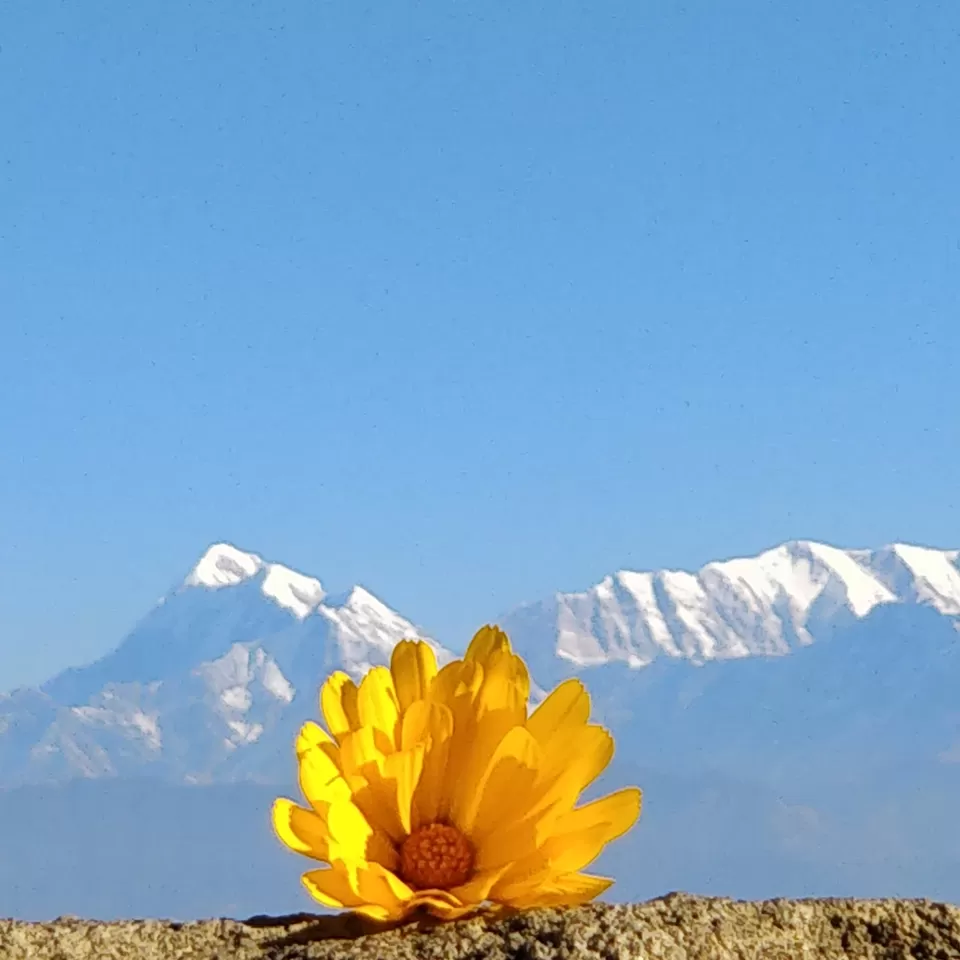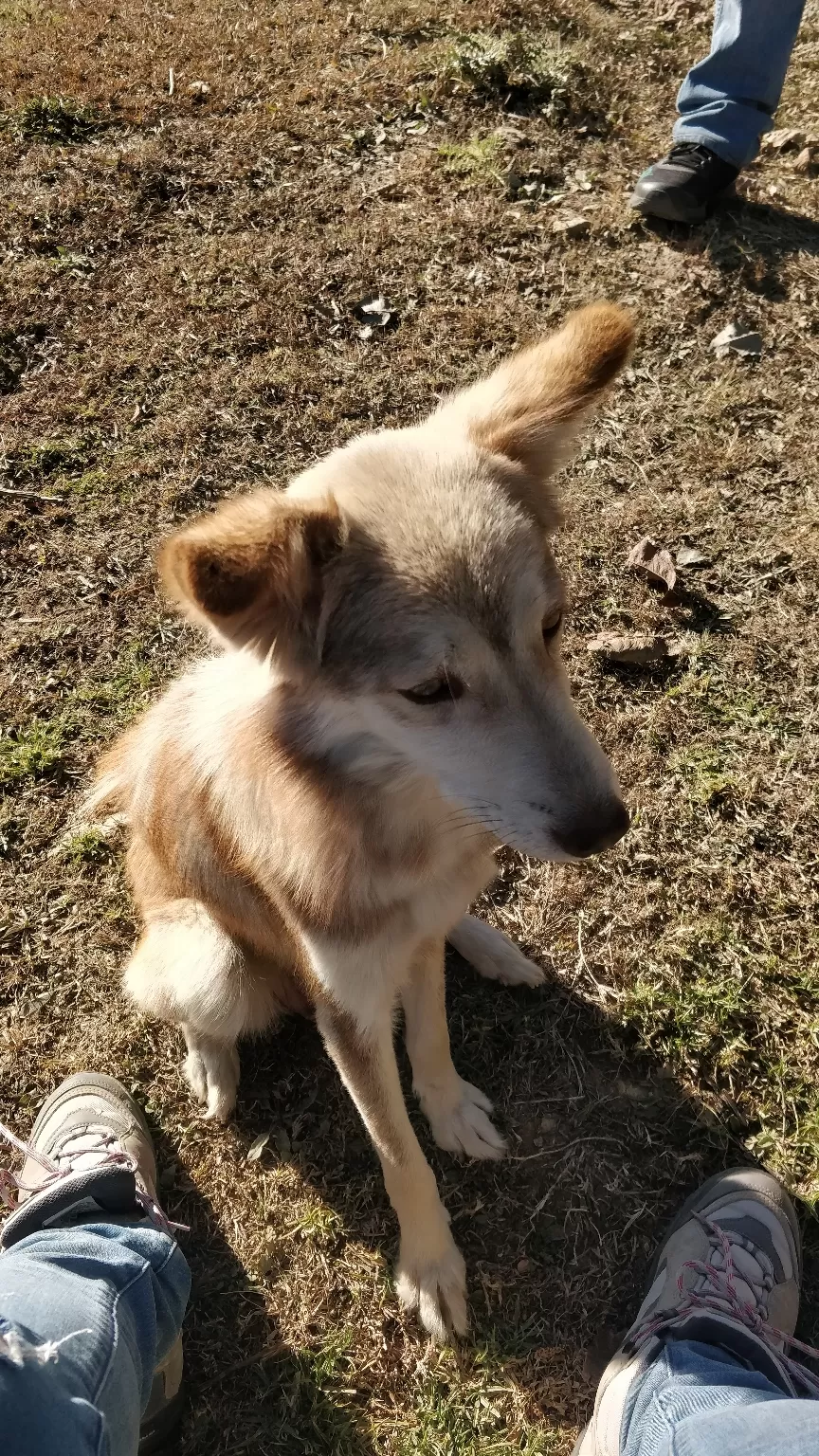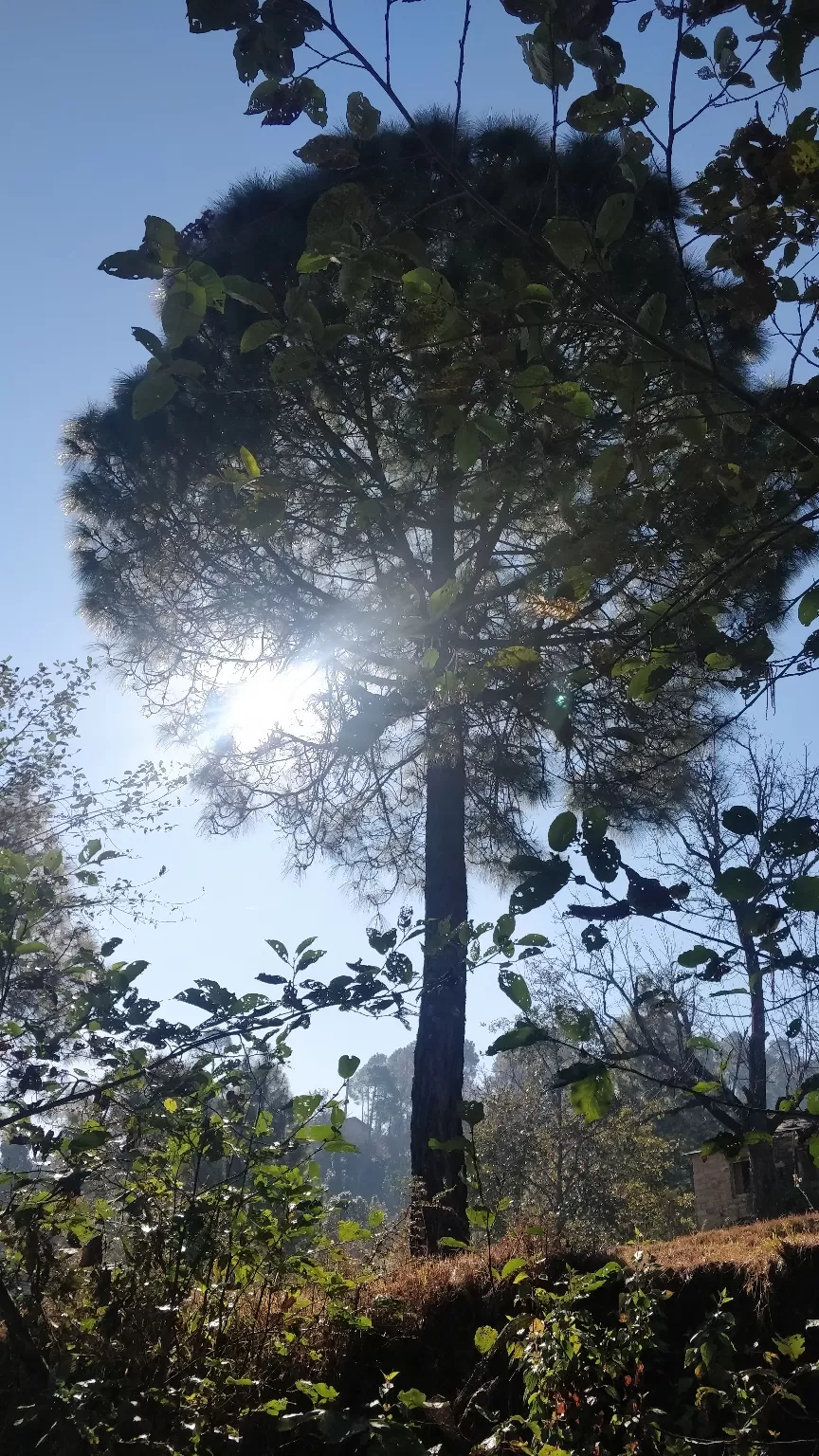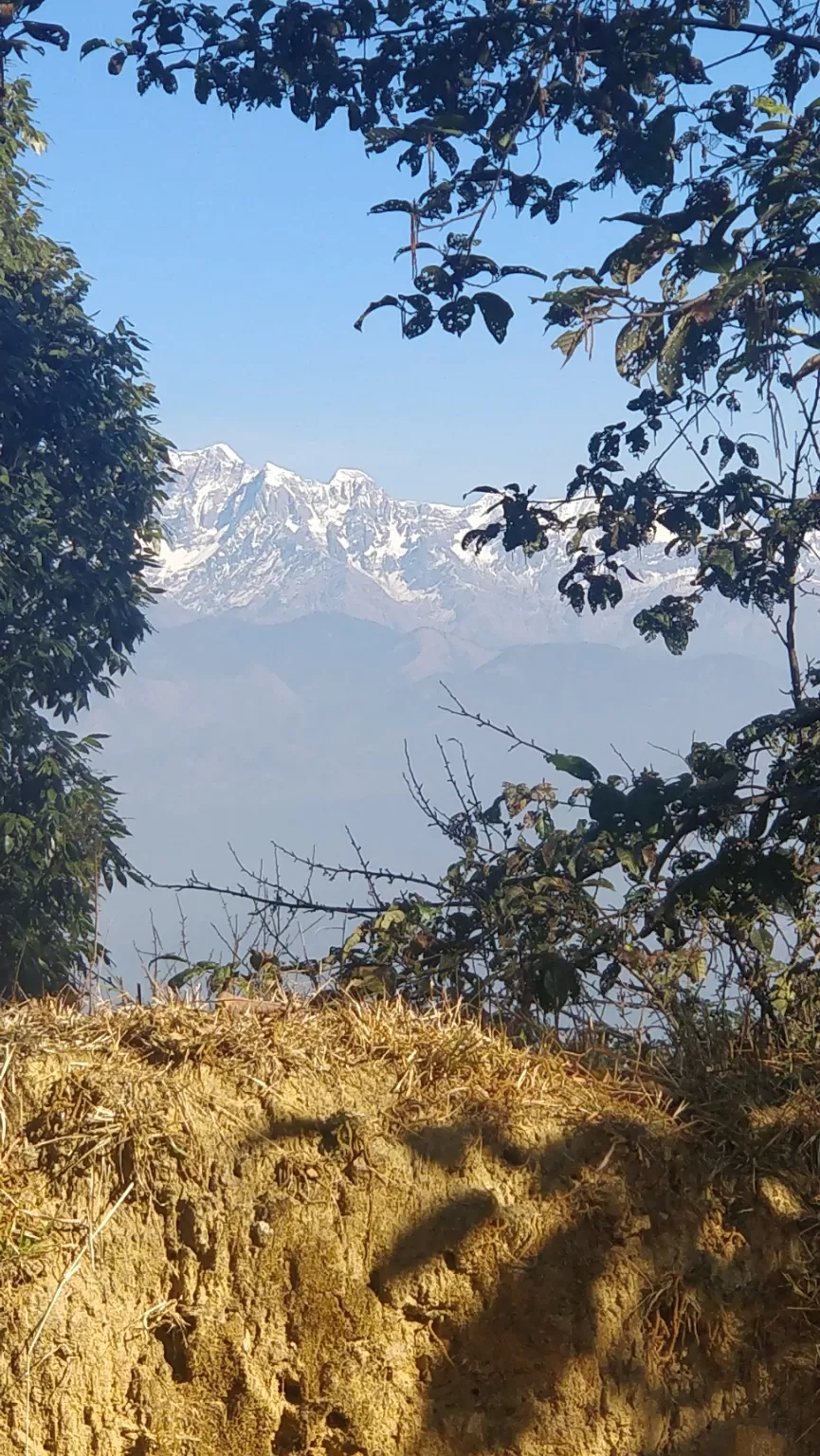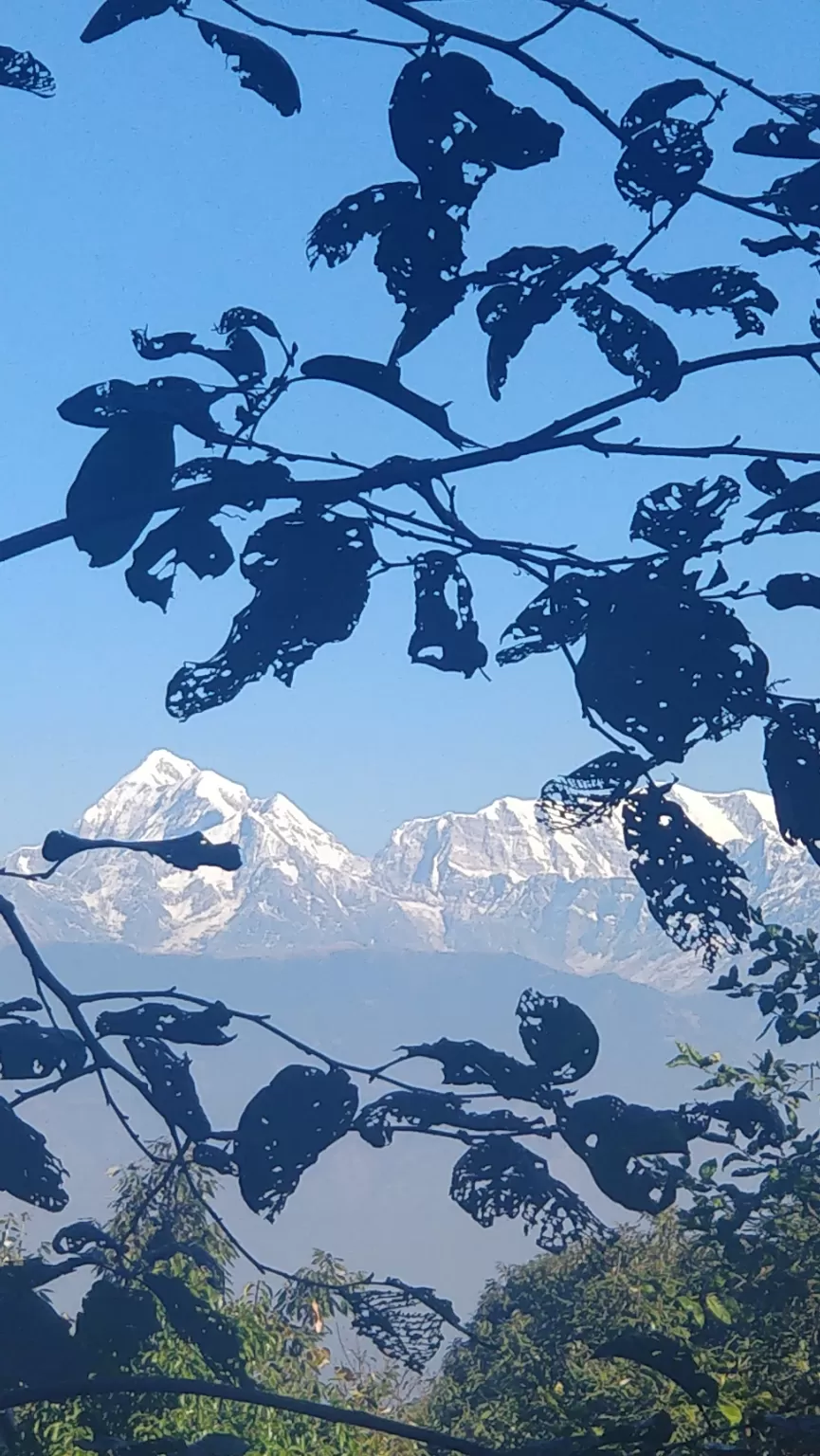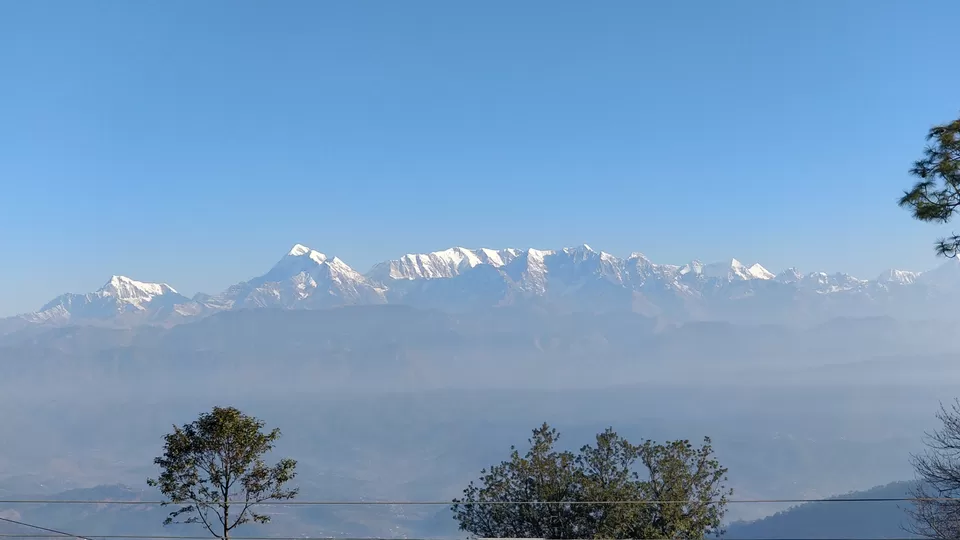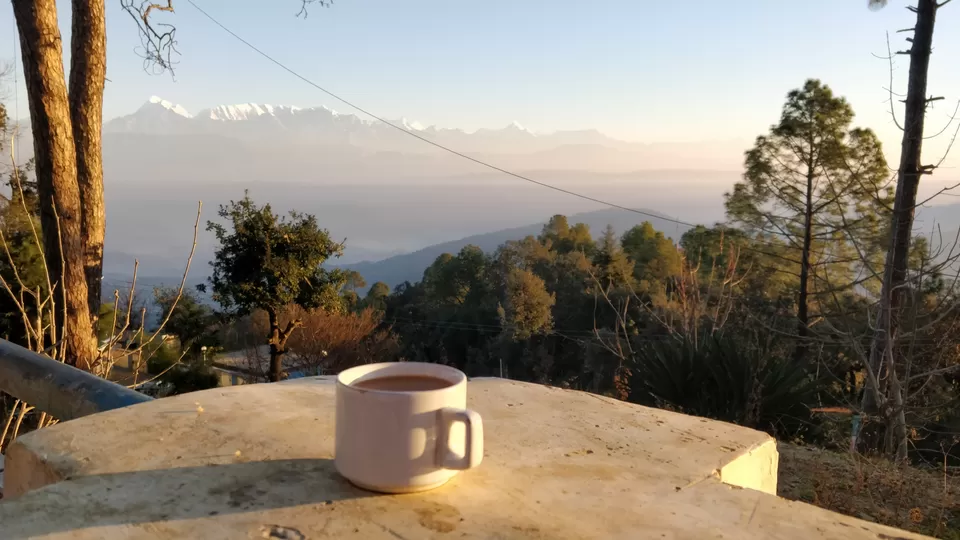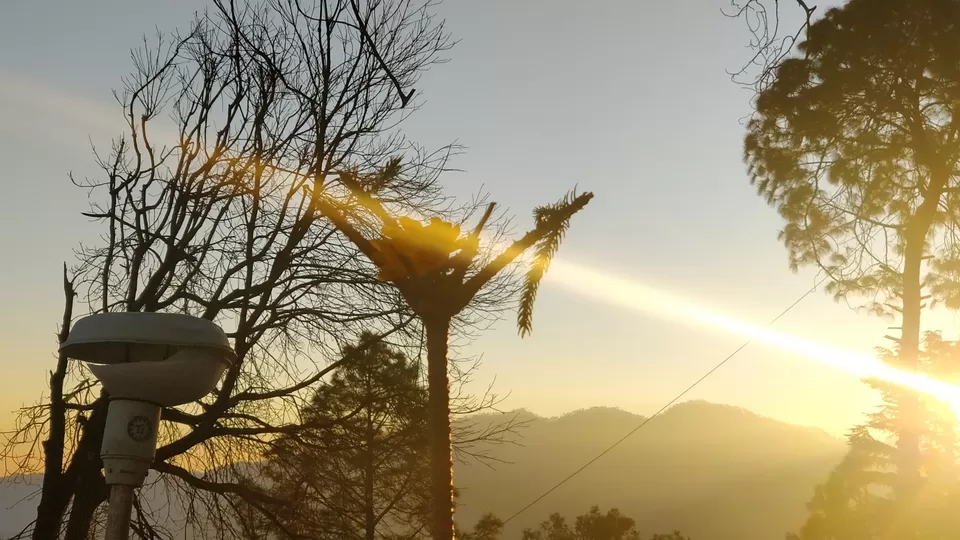 For our trip to Uttarakhand, we decided Christmas weekend 2018 would be perfect. We decided to take the morning Shatabdi from Delhi for Kathgodam.
Catching morning train on a cold morning was somewhat of an inconvenience which we managed to do. The train started at exactly at 6am.
We reached the Kathgodam station around 11:30 where we met the taxi driver. We started for Kausani almost immediately. Hilly roads and old bollywood music, made it a quintessential Pahadi ride.
We took a break at Kirola for lunch and had a great local meal sitting in the sun outside of the small dhaba. The joint was just before KachiDham Temple. We continued our journey forward taking stops where ever view was breath taking.
We found a place called "Frog Point", where we took a halt and explored the bridge and stream. The stop was worth taking for the view though you might find other people coming in your perfect frame.
We further continued our journey to Kausani filled with incredible drive by the stream. This is again a great photography opportunity as picture perfect road and stream curve together in sync.
The drive to Kausani took almost 5 hrs and we reached our KMVN guesthouse just in time to view the incredible sunset. The setting sun turned the snow capped mountains turn orange and on the other side, the moon started rising and was just visible above the mountains.
After enjoying tea while watching the sunset, the rest of the day went by enjoying the cold evening and night and having hot soup at the guest house.