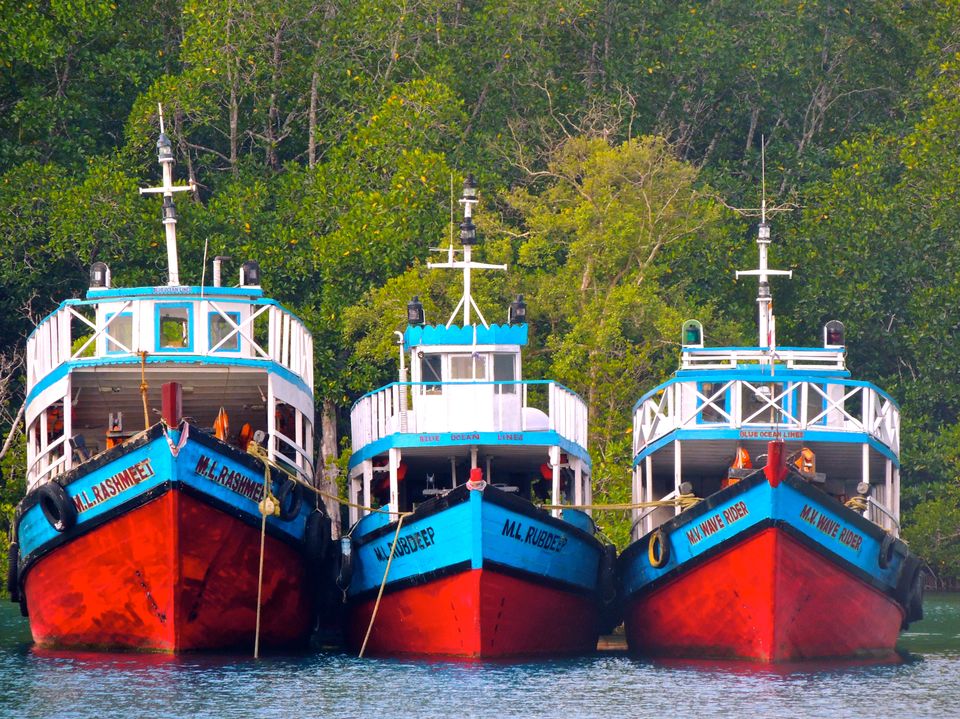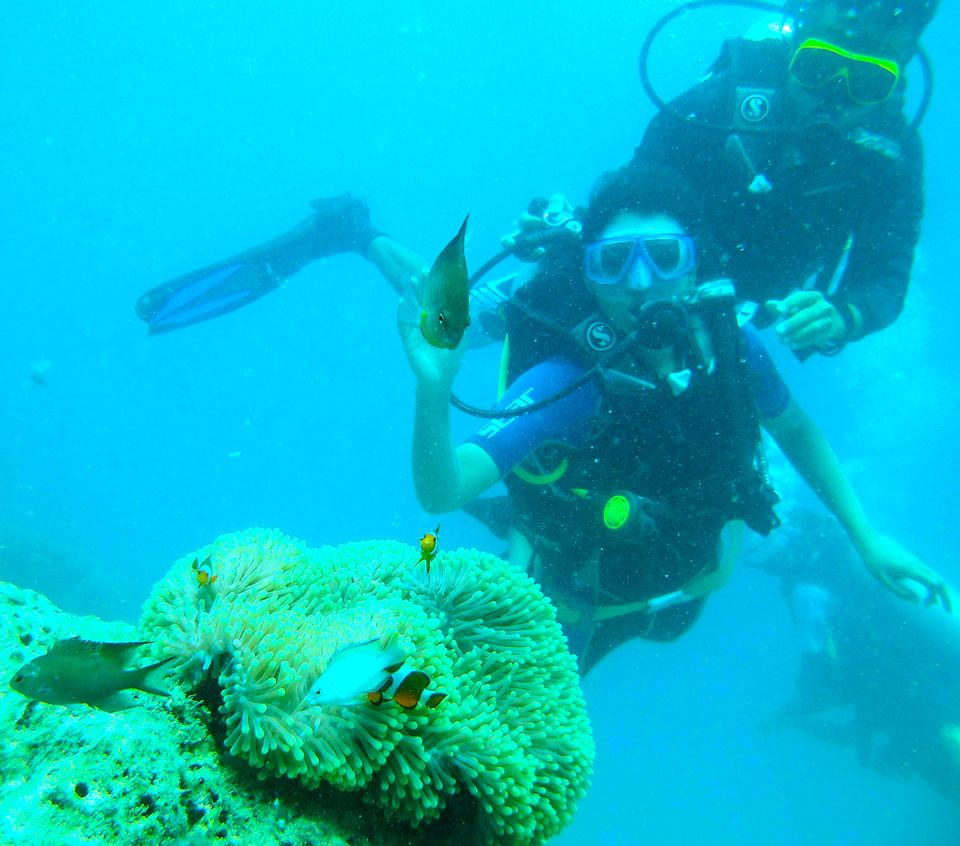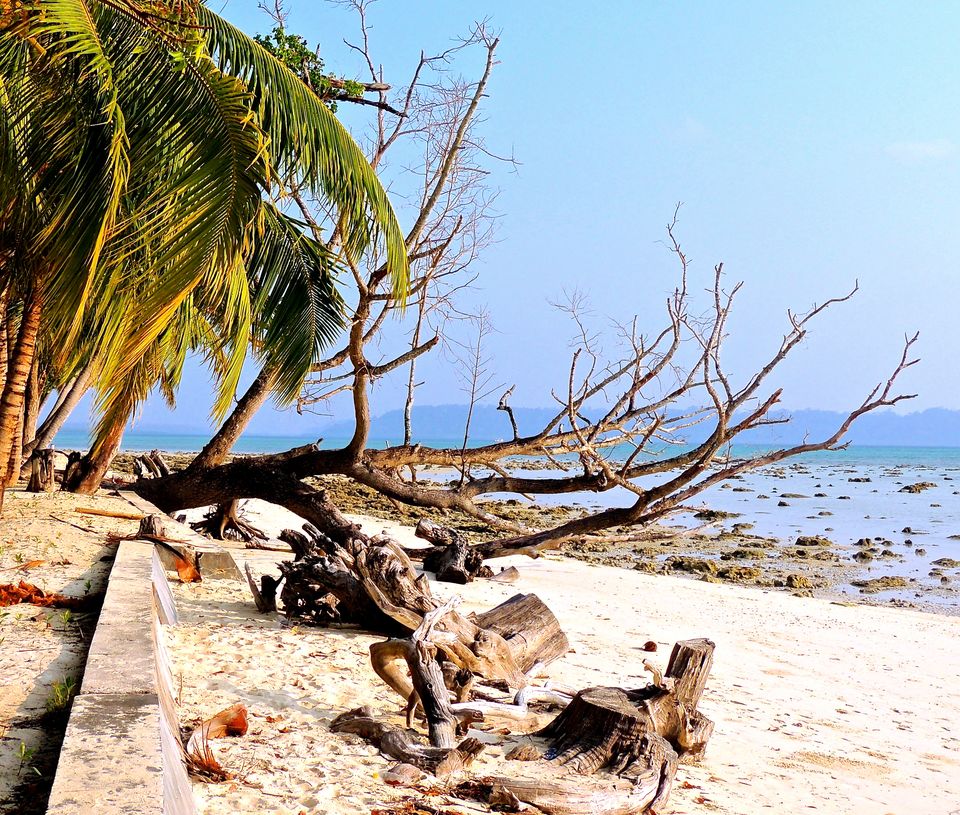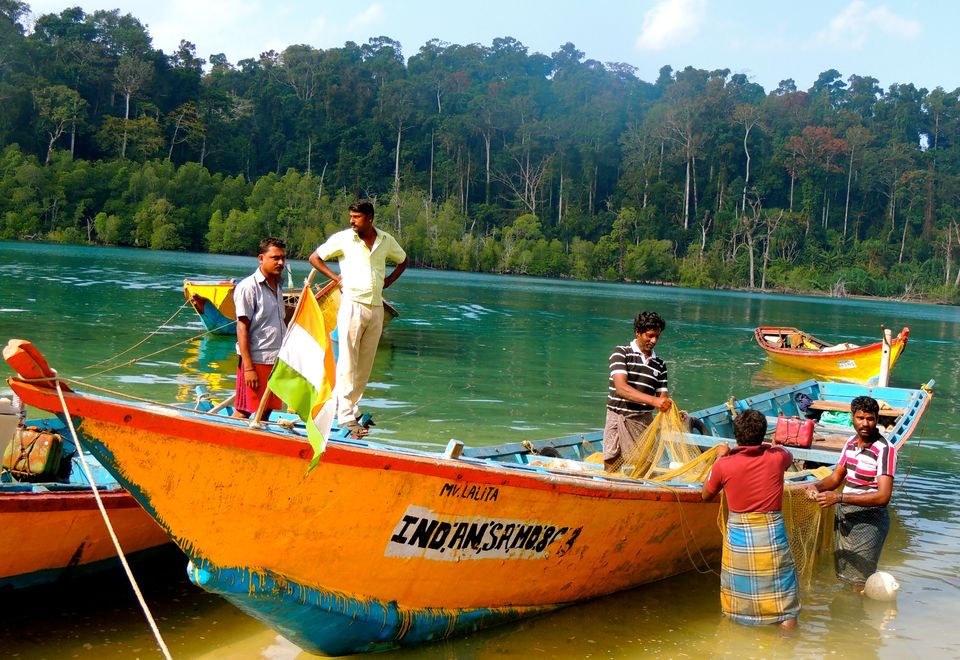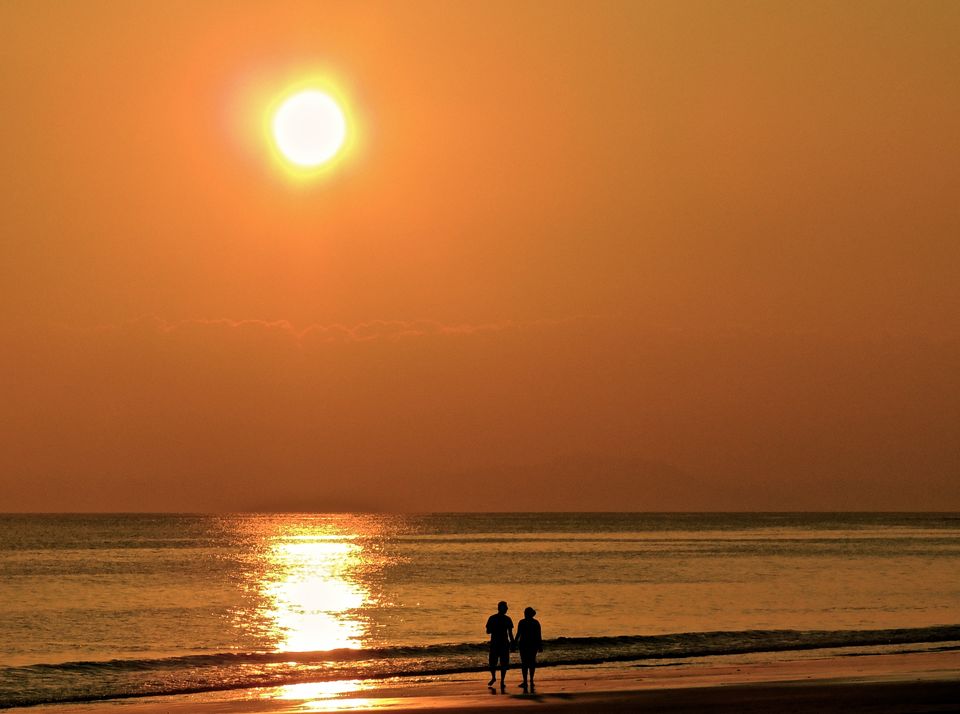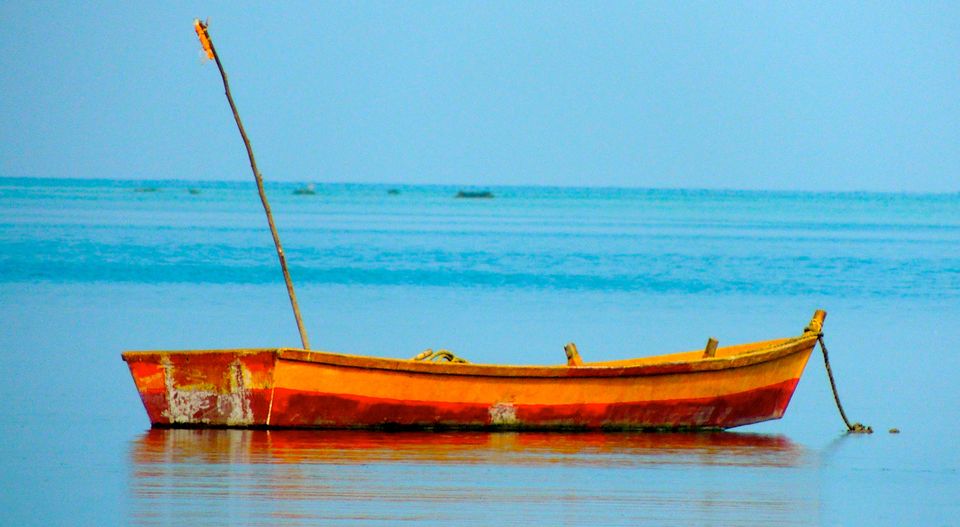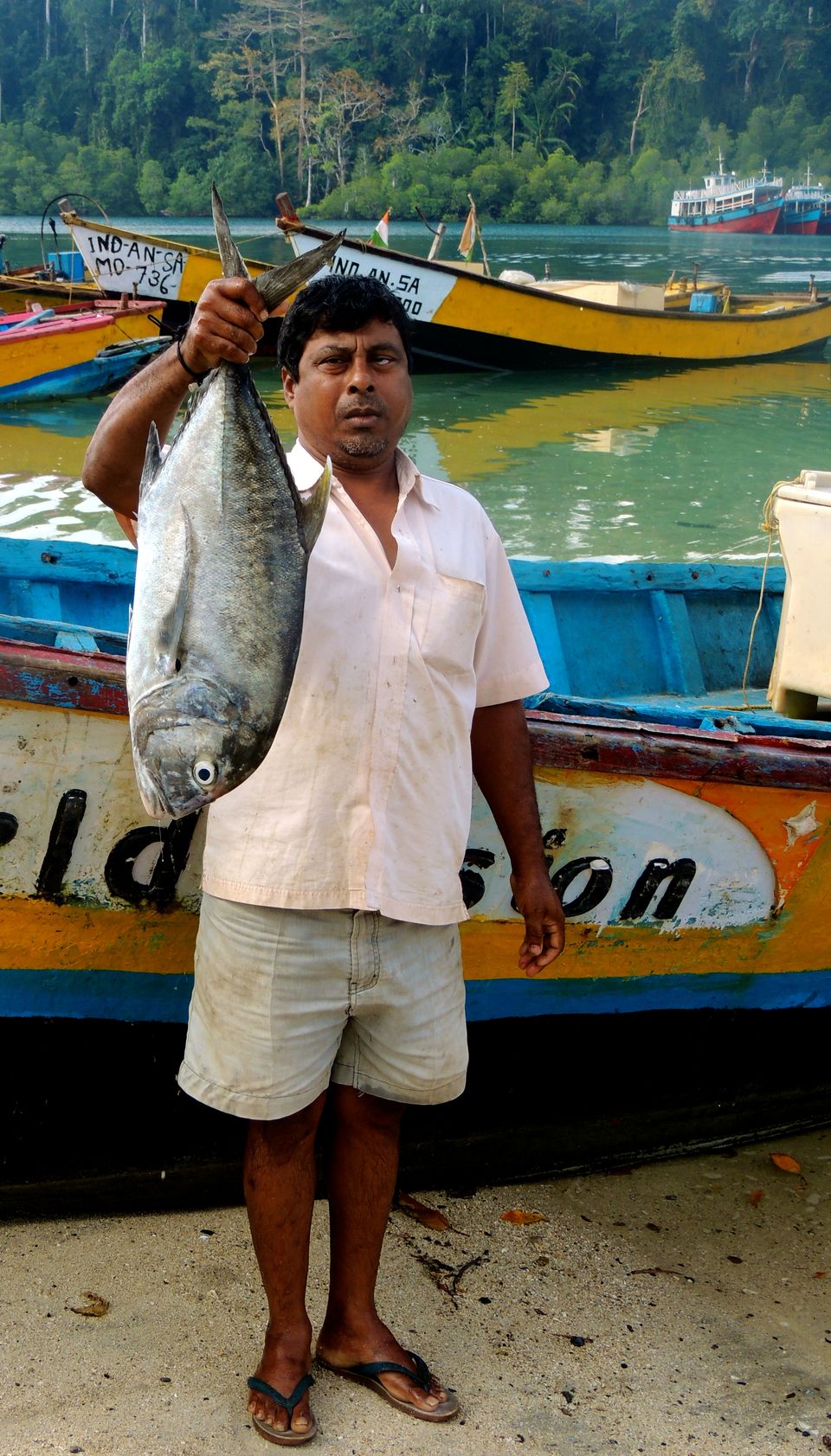 The best way to reach Andamans is via flight. We took a morning flight from Delhi to Chennai, reached Chennai spent overnight and next day we had a morning flight to port blair. We reached Port blair at around 9 am(though it felt like 12 noon).The sun rises pretty early here and sets early too, so the best time to hit the beaches here is early morning i.e if you are an early riser(I am not but i still found it worth it) Thankfully we didn't have to worry about a place to stay(yes the place has great hotels but with a 17 month old baby hotel stay can be a lil bit of an inconvenience), our friends were at the airport to receive us and it was with them that we were going to stay. We spent the day resting and in the evening we went to a beach nearby. I was surprised to see such a clean beach(hats off to locals and the governing body there). Had a quite dinner at a restaurant and headed home for the night!
The next day we got up early, got ready, got the kids ready and by 8 am we reached Wandoor beach to catch a 9 o'clock ferry to Jolly Buoy island. There are no restaurants of any kind there, so we were carrying our packed lunches and drinking water with us(you can not carry your plastic bottles to the island instead you are issued a flask which you have to return upon returning). We boarded the boat at around 9:10 and left shore in another half hour, its a 2 hour long ferry ride but the view makes up for it. I couldn't believe my eyes on reaching jolly buoy, its one of the prettiest islands i have ever seen! Clear water, so clear that you can actually see the fishes swimming, pristine white sand with remains of dead corals and shells so many of them! We wandered around the beach for a while, got into the water(do not forget your sunscreen) and did some snorkelling! This place boasts of one of the best snorkelling site in Asia(and i m not surprised). One suggestion though carry your own snorkelling gear if possible(they come cheap too). Once we were done, we had our lunch and headed back to the boat. On reaching mainland we went out for dinner and got a taste of some local flavour.
The same process except this time we were headed to Havelock Island(we had already tied up our transportation). Reached Havelock at around 10 in sub conscious state as i was sea sick for straight 2 hours . Had our breakfast and left for scuba diving. Havelock is a small place which has gained popularity for scuba diving and its famous Bare Foot Resort( which by the is amazing). The divers trained us basically on signs to be used underwater, on how to breath. Once we were through ,we donned our scuba suits and oxygen cylinders and dived. And honestly i have never felt so alive as i did at that moment. A must do! Dived around 16 feet underwater and the deeper you go the more the pressure increases... you can feel the freezing cold water against your suit, ears starts buzzing and still you want to be there forever.It is an uplifting experience! After surfacing we showered and changed. The lunch was one the most amazing meal i have ever had. There were these one room shacks/restaurants spread across ram nagar beach run by respective families serving limited but amazing homestyle cooked food.
The next day we decided to explore the city so we just browsed through the city, there isn't much to shop in port blair, everything comes from mainland via flights and ships and is double the price, so don't buy anything. But if like me you have to, have to buy something then most of the shops there have these wooden caricatures and furniture pieces. The wood is supposed to be super strong as it has stayed in salt water(sea) for quite a long time and hence gets treated, though its always better if you have a local along for such things. We then decided to go to Kala Paani(central) prison where they have light and sound show at night which i found quite average. The history of Kala Paani is heart wrenching and you end up feeling the pain of those martyrs but somehow the show is not extraordinary which it should be!
It was such beautiful trip and such fond memories but every journey must come to an end. Followed the same route and reached Delhi after what can only be called the perfect trip. This trip in the truest sense was uplifting and grounding at the same time. I saw the bluest of water, the whitest sand, underwater life that can only be imagined and a lesson in history. Don't be afraid to travel that extra mile, that extra step because sometime its that extra that matters the most.
May your feet never be tired, may your heart never be satisfied, may you lust travel until your last breath.... My dearest fellow travellers BON VOYAGE!
P.S this is coming a bit late but we did visist adamans again and i would also recommend Ross Island which is very close to the main city. The entire island was once a home to britishers with grand ballrooms, mansions, beautiful gardens, church and the famous bakery. Infact the entire architechture was so beautiful that it was called "Paris of the east". Now what remains are the ruined houses,cemetery,church,powerhouse telling a very differnet story. The light and sound show here is amazing.
And i cannot even begin to tell you more about Havelock... just this if you can stay there for a day or two ,do and explore!
A great place to see the under water world. This place boasts of the most amazing corals and pristine beaches one could ever witness in a life time. Jolly buoy and Redskin islands have an alternate opening i.e When Jolly buoy is open for six months(the corals need time to grow) Redskin remains close and vice - versa. These two island and few others are a protected site under Mahatma Gandhi National Park Project. This island like many others in port blair is a no-plastic zone. The only way to reach Jolly buoy is to take a ferry from Wandoor beach. It is imperative in port blair. There are no restaurants or eateries of any kind at Jolly buoy or Redskin, so, i strongly suggest you carry your own food! Upon reaching you can take a boat ride, walk around on the beach, do snorkelling or just get in the water and enjoy the beauty of the place. The snorkelling gear is available on rent and the guys(guides) will assist you underwater with snorkelling. Once you don your snorkelling gear its a different world out there, beautiful, colourful corals everywhere and such clear view of the entire sea! It should in-fact be on top of your list when you visit port blair.
A great place to scuba dive. The ferry/ships leave from port blair harbour(also know as phoenix jetty). The timings are 6 am and 11 am(via neil island). Its 2hours and 30 mins ride.