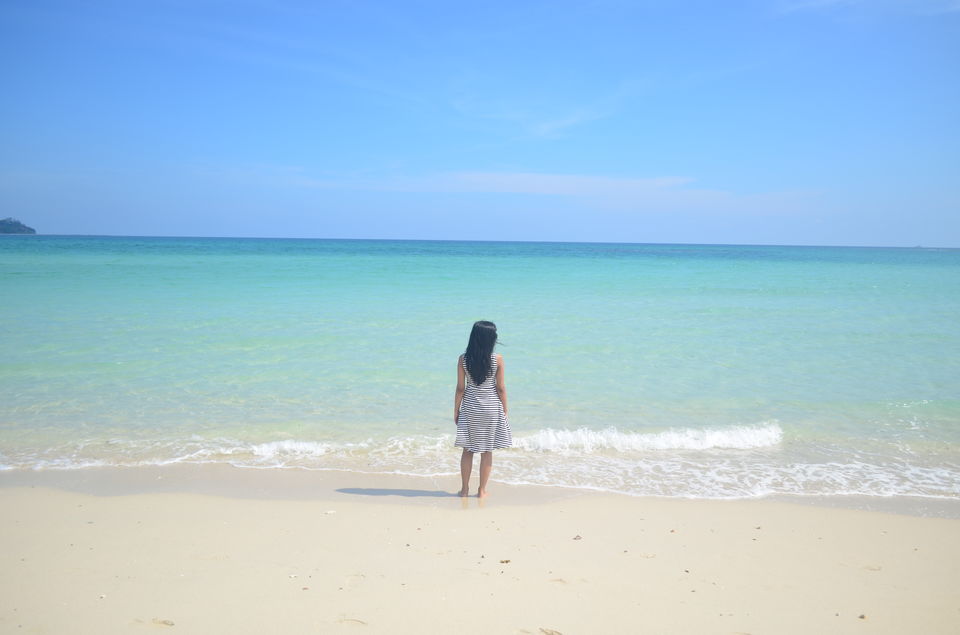 Me & my family have been planing to go to Andaman for quite a long time now, but for reason or other that didn't happen. But finally this year, we decided we are going! Me, my dad & mom all had to apply for leaves beforehand so we planned the trip for Dec'16 around June. We will be leaving from Kolkata, and booked the flights. Though we booked it quite a long back, it was not that cheap. The flight time was about 2hrs.
Day 1: We reached Port Blair at about 2pm. Just a few days back, there was a huge storm in Chennai(Verdah), which also called a havoc in Havelock, tourists were struck there for some time. So when upon arriving, seeing that it was raining, we were very much upset. We couldn't even see the island properly from the flight due to clouds.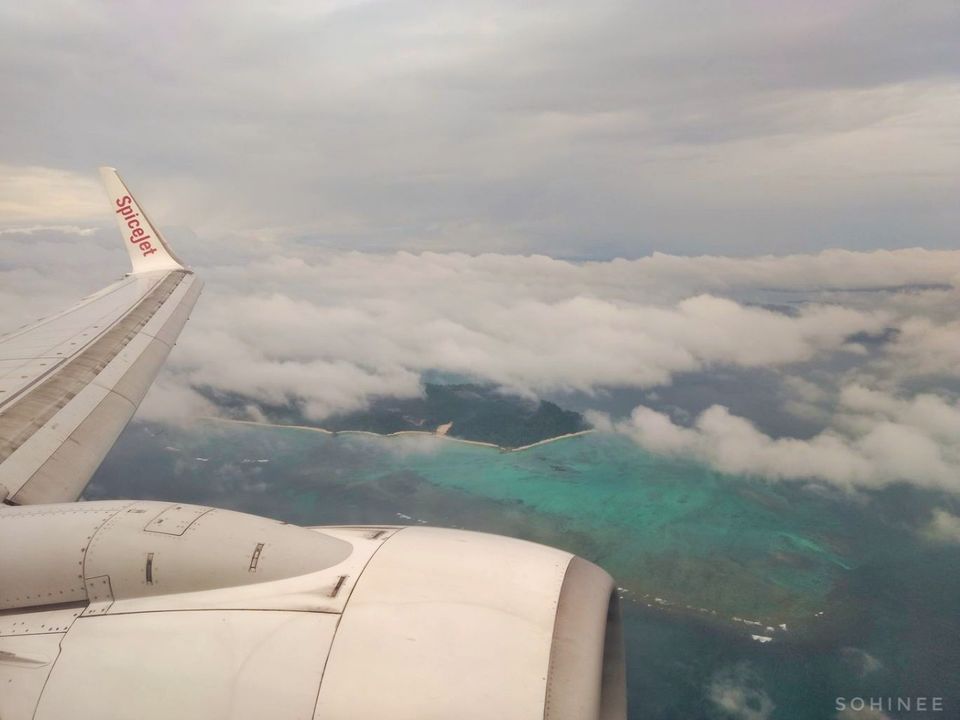 Anyway, we had booked a travel agency from my home town(Siliguri, WB). They arranged everything, from hotels, cars, and fooding. After having lunch, we went out to Corbyn's Cove. By that time, rain has stopped, and the clouds were gradually disappearing. The road was splendid, one side it was a bit of a hill and on the other side the vast ocean. But after reaching there, I was a bit disappointed, maybe 'cause I was expecting something more. And given it was the main season to visit, there were lots and lots of tourists, mainly honeymooners.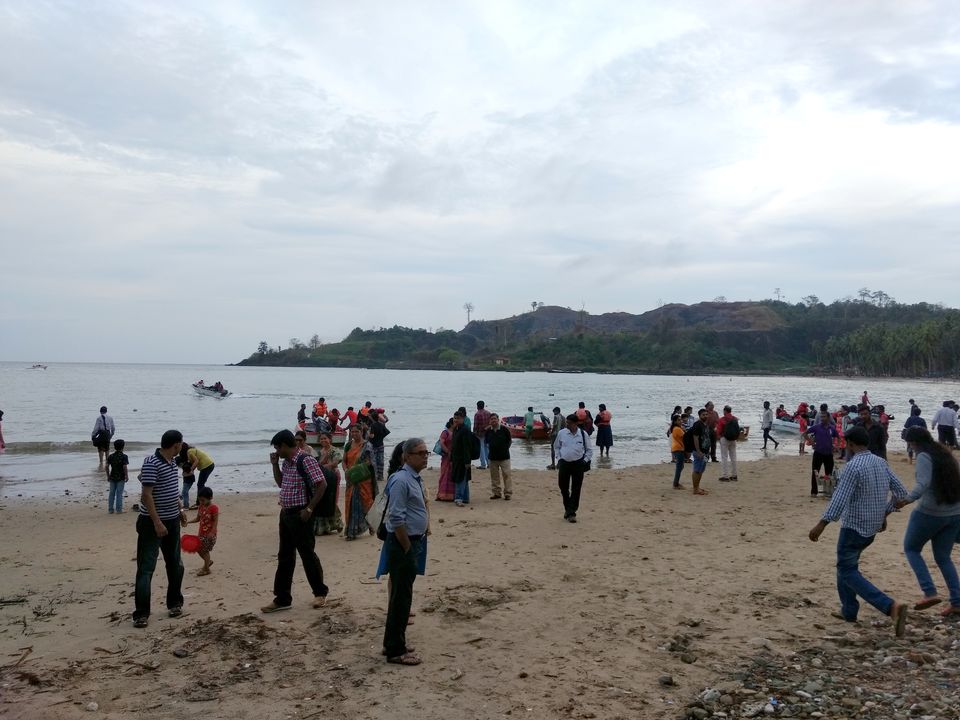 From there we went to Cellular Jail, for the light n sound show in the evening. I literally had goosebumps hearing the tales, and the tortures our freedom fighters had to endure there. The show was about 1hr.
Day 2: Our plan changed a bit due to the gov ship to go to Havelock being cancelled. So, we went to Ross Island(not to be confused with Ross n Smith Island). It was about 15min from Port Blair by a boat. Ross Island is a really small island, about 3km in length. You can see the ruins left, which was once a really popular island for the British. There was a small beach which was mostly covered in rocks, but it was so nice! We were the only people there, and the water was so clear, one can see everything.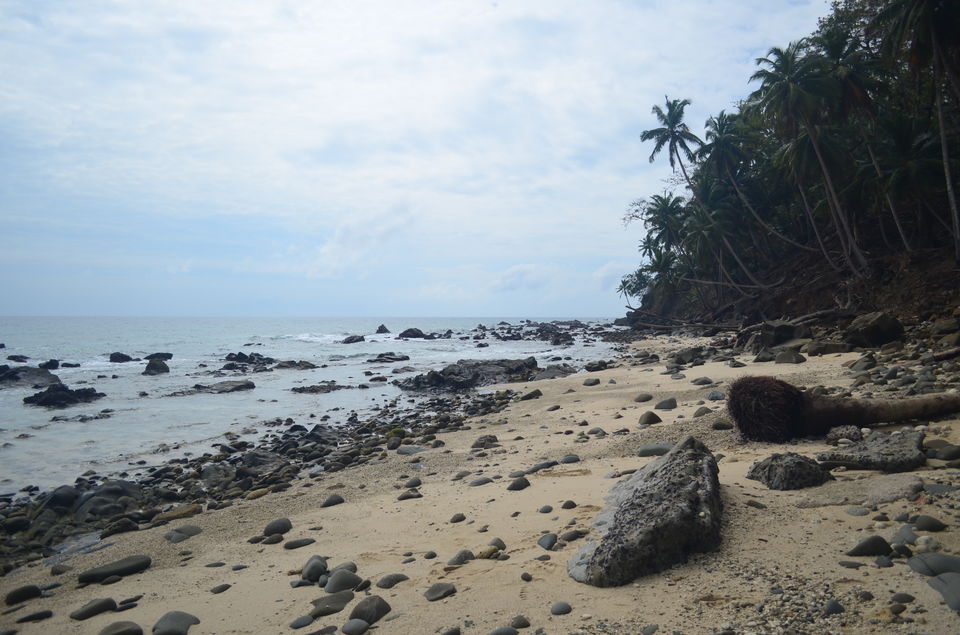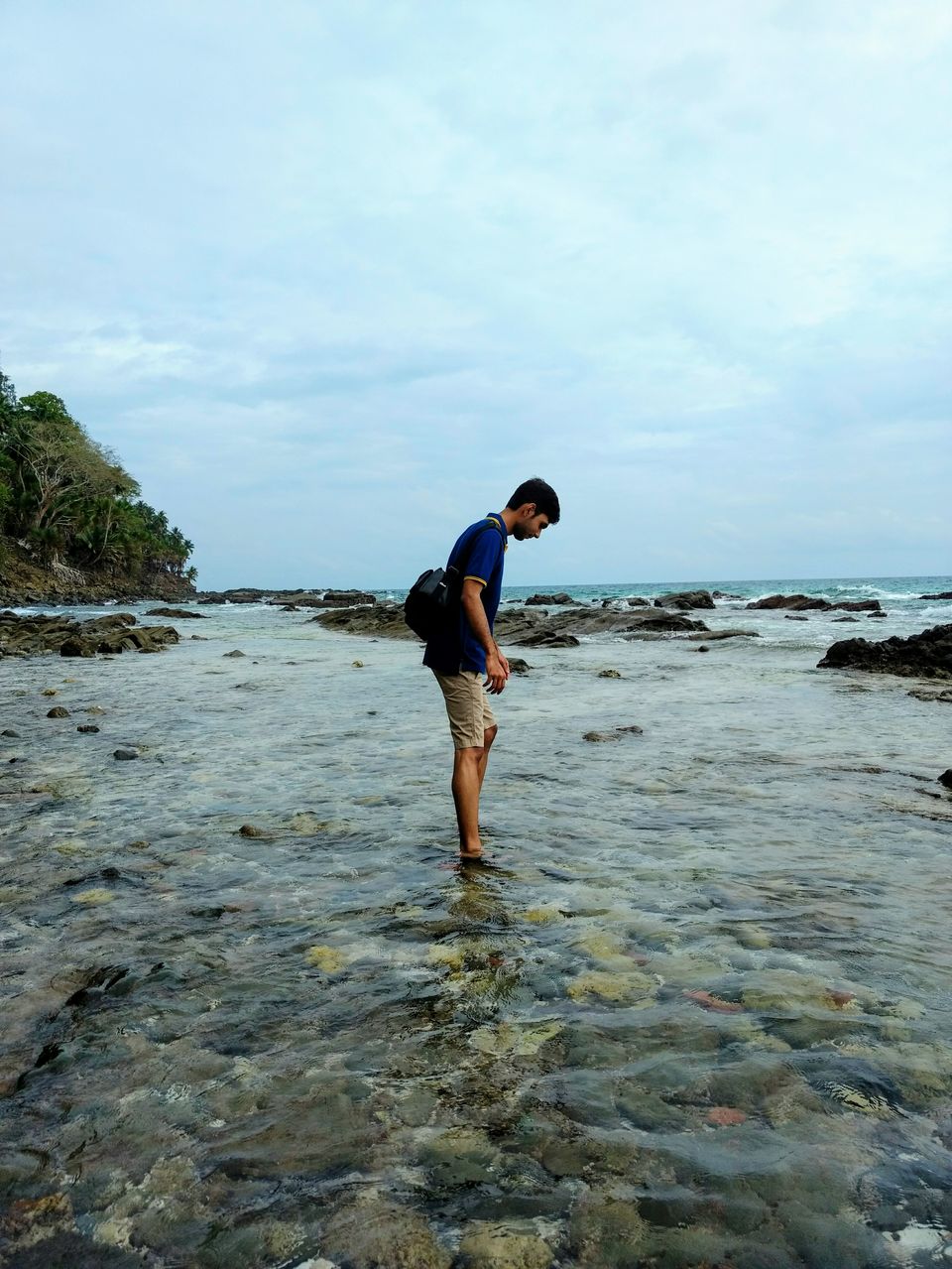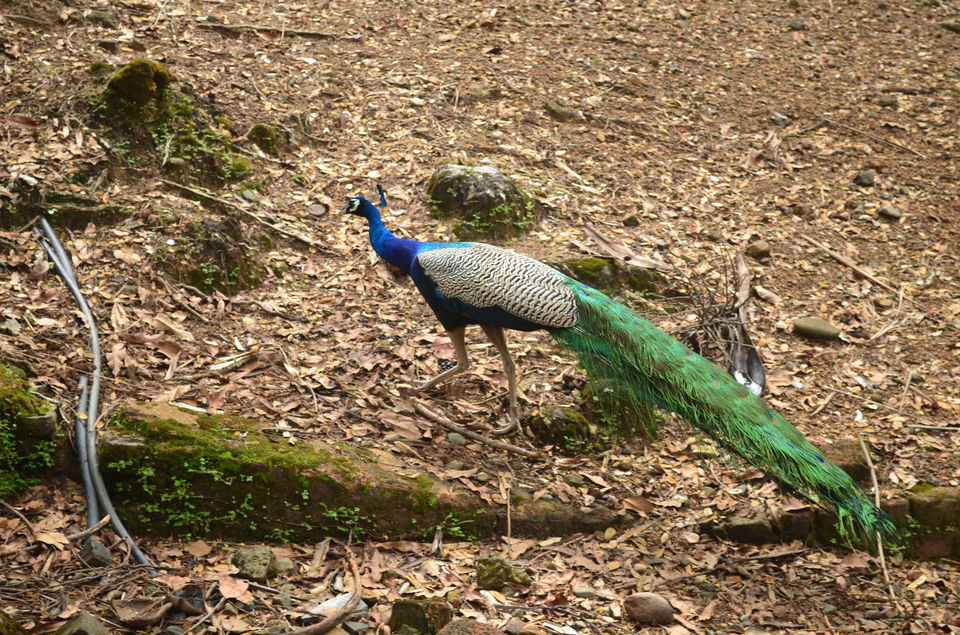 The weather was really nice at that time, when we were about to leave, clouds started appearing. Me and my brother went to the edge of the island to have a look at the cannon placed there, and suddenly it started pouring heavily. We got drenched totally, and within 10min, the sun came up and there was no sign of clouds at all!!
From Ross island, we went to another island, named North Bay, where all the water sports are to be done! I really wanted to do scuba diving and snorkeling!! But the place was so crowded for the scuba, me and my brother decided to leave that out for Havelock and did Snorkeling. It was totally a different experience, you can see the fishes just swimming next to you and the corals!
Day 3: We left around 3:30 am in the morning. We were about to go to Diglipur, which is in North Andaman and was about 300 kms. But there was like a time slot, during which you can go, else have to wait for the next slot. This was because we were to pass by Jarowa land!! There was restrictions as the car couldn't stop in the way. We did see some Jarowa kids who were passing by us, but they were on a truck!! Later the driver told us that they are becoming more and more civilised day by day, and the car ride was a fun thing to do for them!
We had to cross two rivers by launch. Also we went to Limestone cave on the way in Baratang.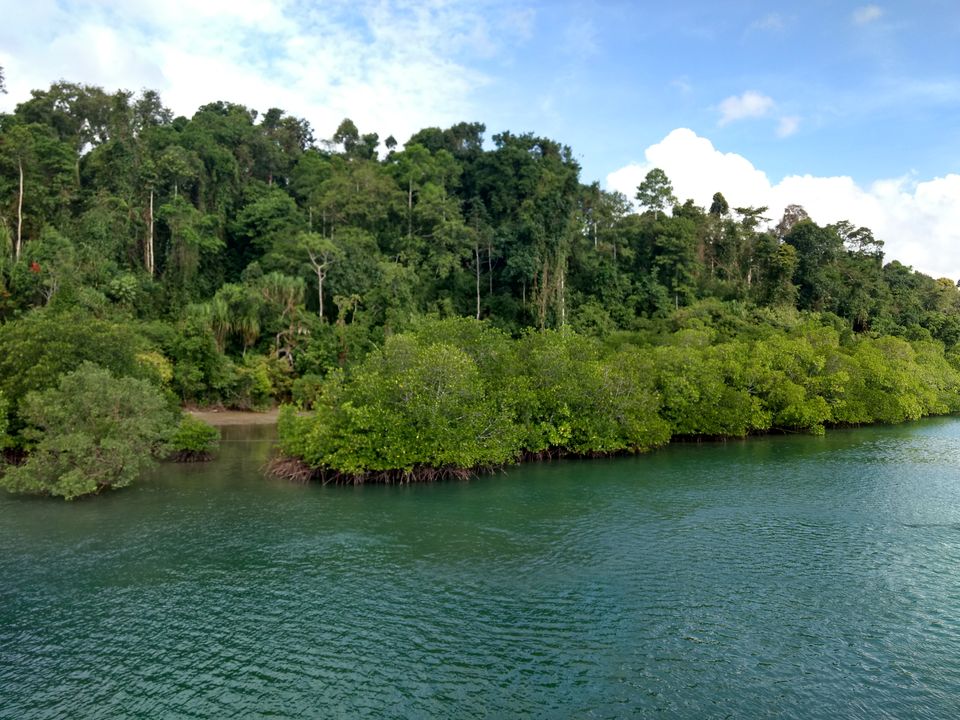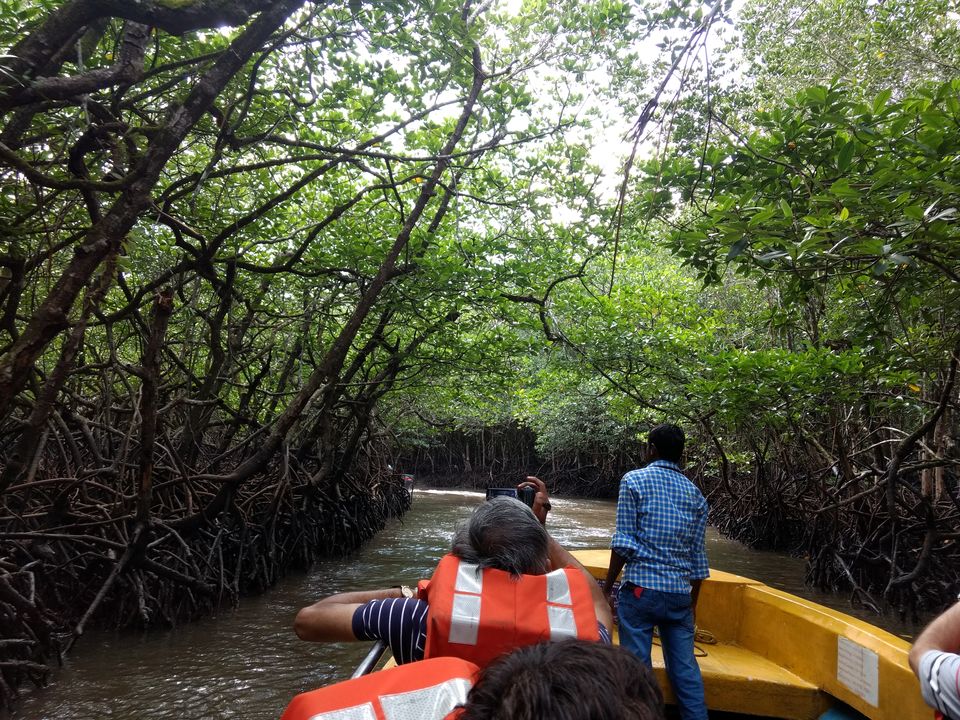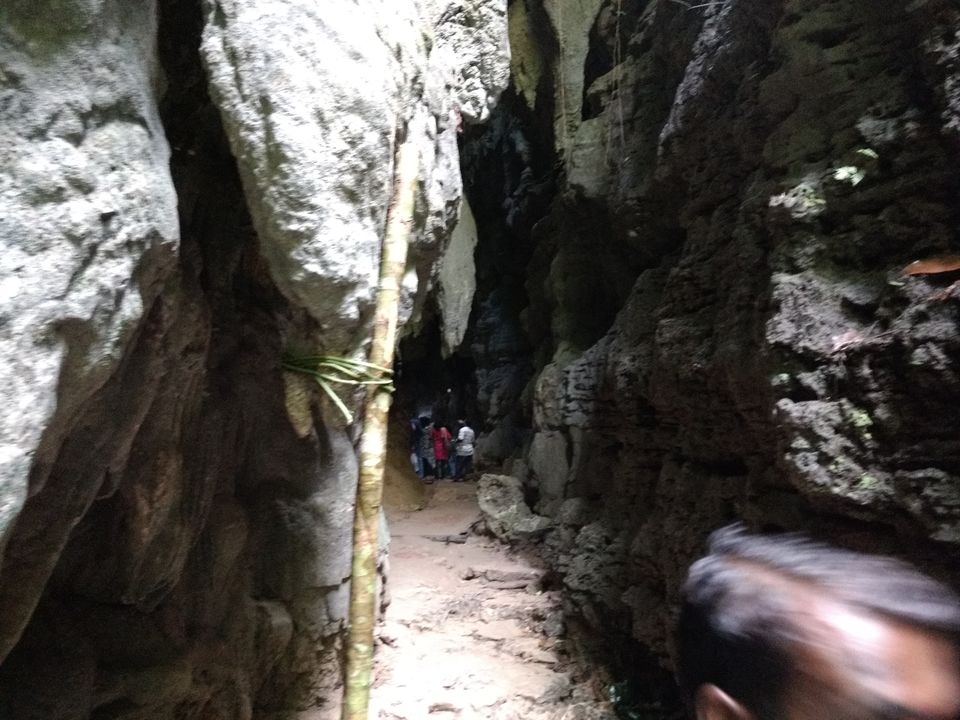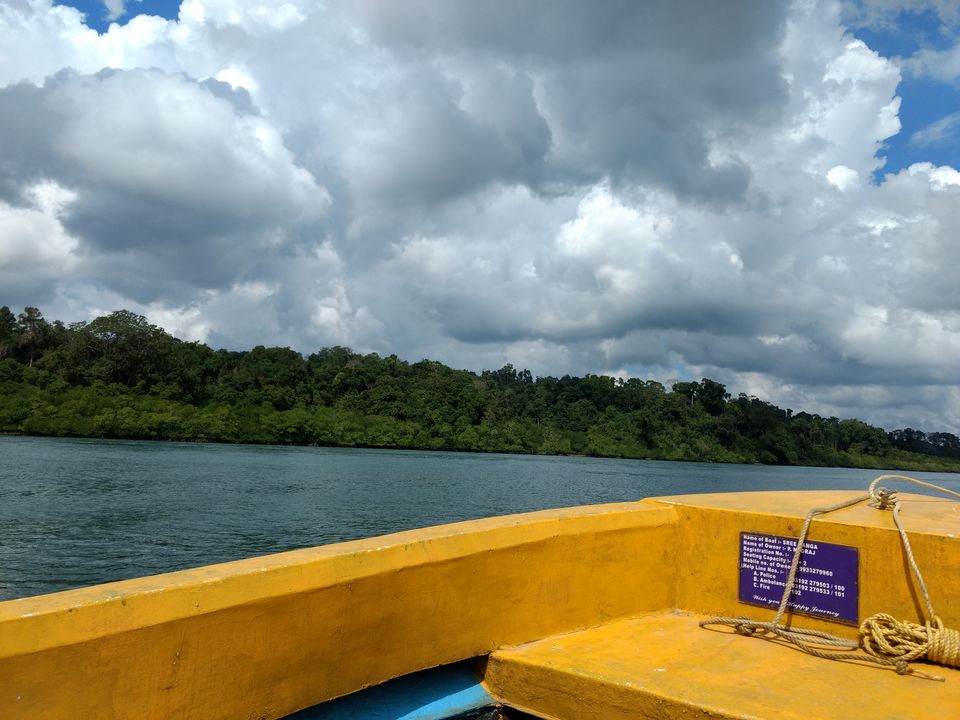 Finally we reached at about 8pm. It was a really hectic journey, but next day visiting Ross & Smith Island made it worthwhile.
Day 4: The boat ride to Ross n Smith island was for about 15-20mins. It is a twin island separated by a thin beach. But the view, it can't be expressed in words. This is what I dreamed of Andaman to be about.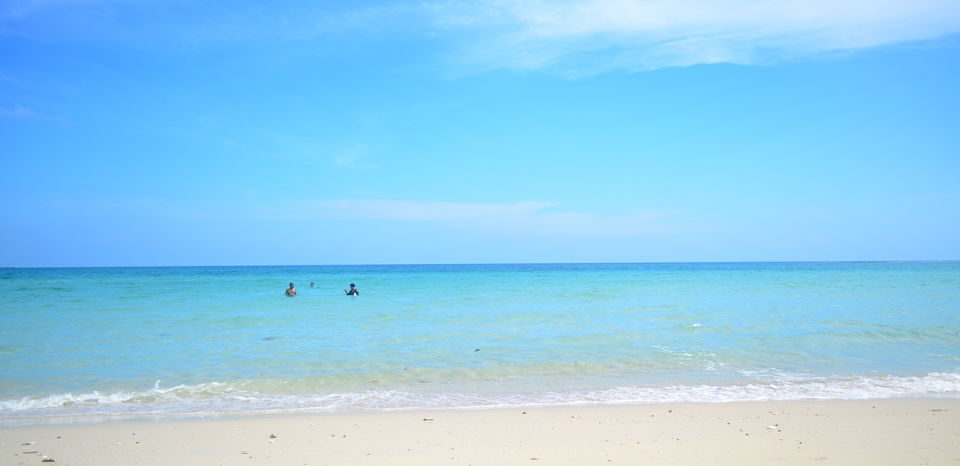 You can see the varying colours in the sea. From light blue to green to deep blue. One can just sit and stare in the horizons and be mesmerized.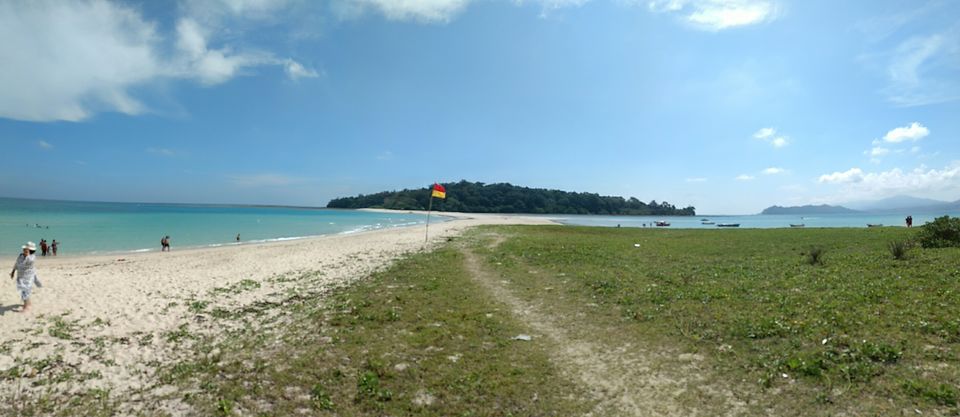 Day 5: The whole day went by in travelling back to Port Blair.
Day 6: In the morning we visited Cellular Jail, Anthropological Museum, Chatham Saw Mill(which you can give a miss to). In the afternoon, our ship was set to leave for Havelock. It got delayed for about 2 hours, so we reached around 6:30 pm and couldn't really go anywhere. We stayed at a resort, which had its own beach, we just sat there at night and saw the stars. I don't remember when was the last time I saw these many stars and most of the constellations!
Day 7: After having breakfast, we left for Radhanagar beach. It is one of the best places here.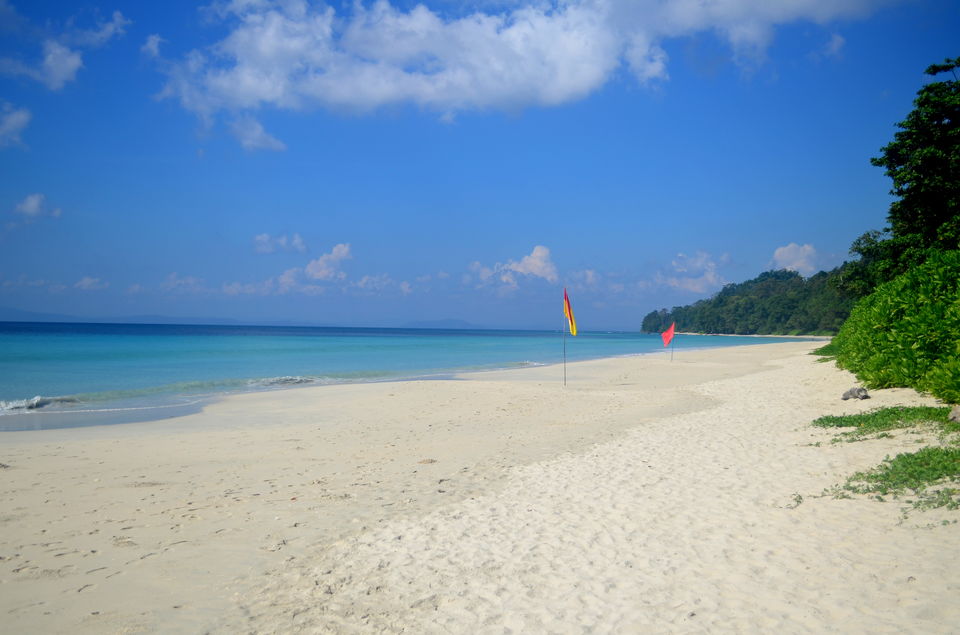 Around noon we left for Neil Island by cruise.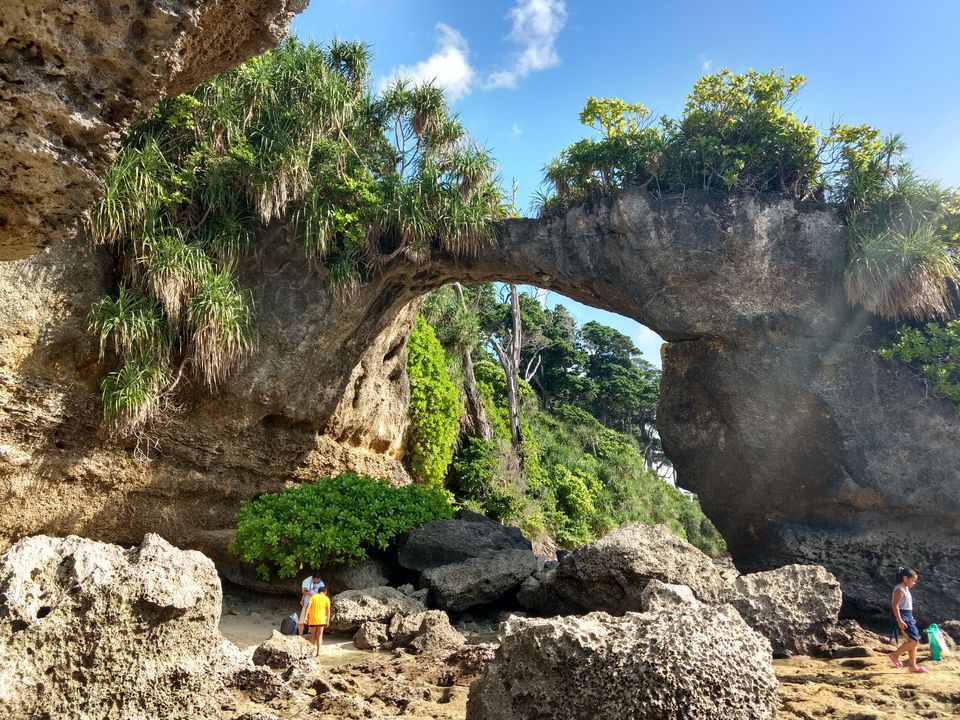 In the evening, we went to Laxmanpur Beach and watched the sunset.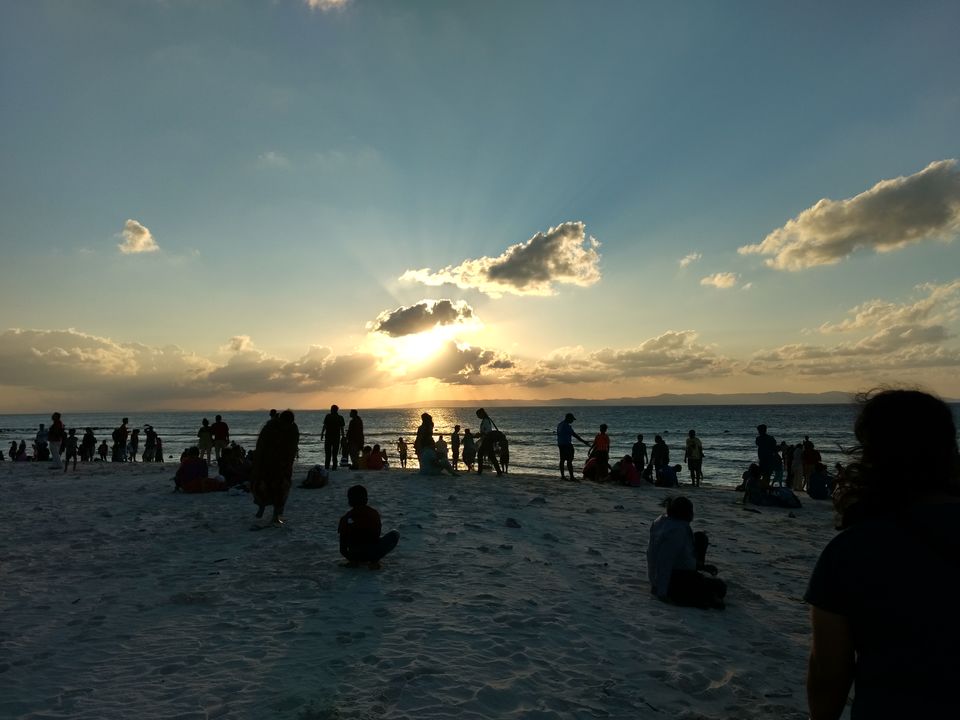 Day 8: In the morning, after having breakfast we went to Bharatpur beach. Here lots of water sports activities can be done. We took a ride on the glass bottom boat. The corals were visible from the boat, though I felt snorkeling is a far better option if one is interested.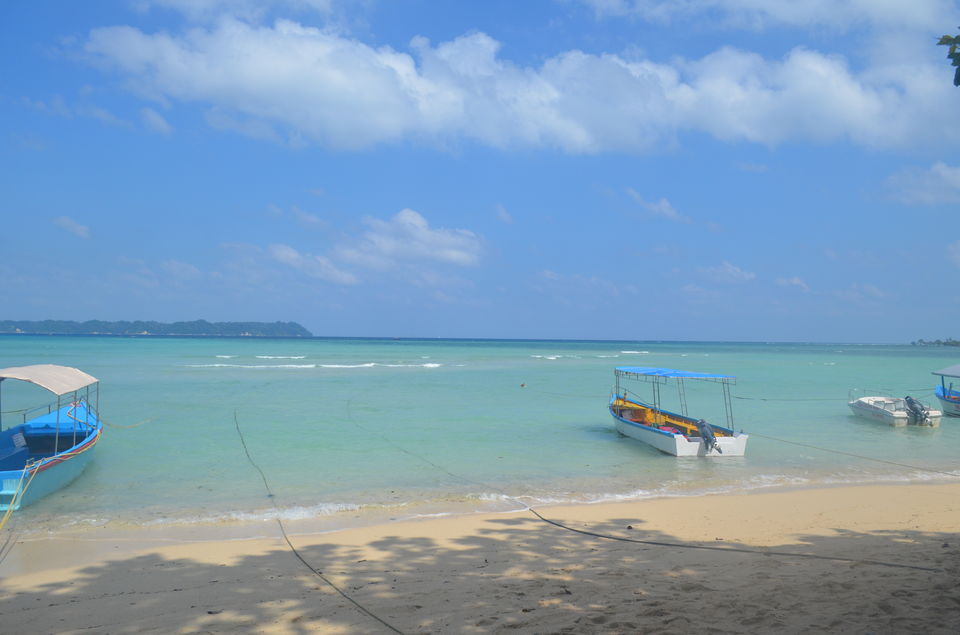 There were a lots of shops and I felt that compared to other places, the prices were a bit cheap if you want to buy any gifts or souvenirs. After having lunch in the beach, we went back to Port Blair.
Day 9: Our flight back to Kolkata was in the morning and that concluded our trip.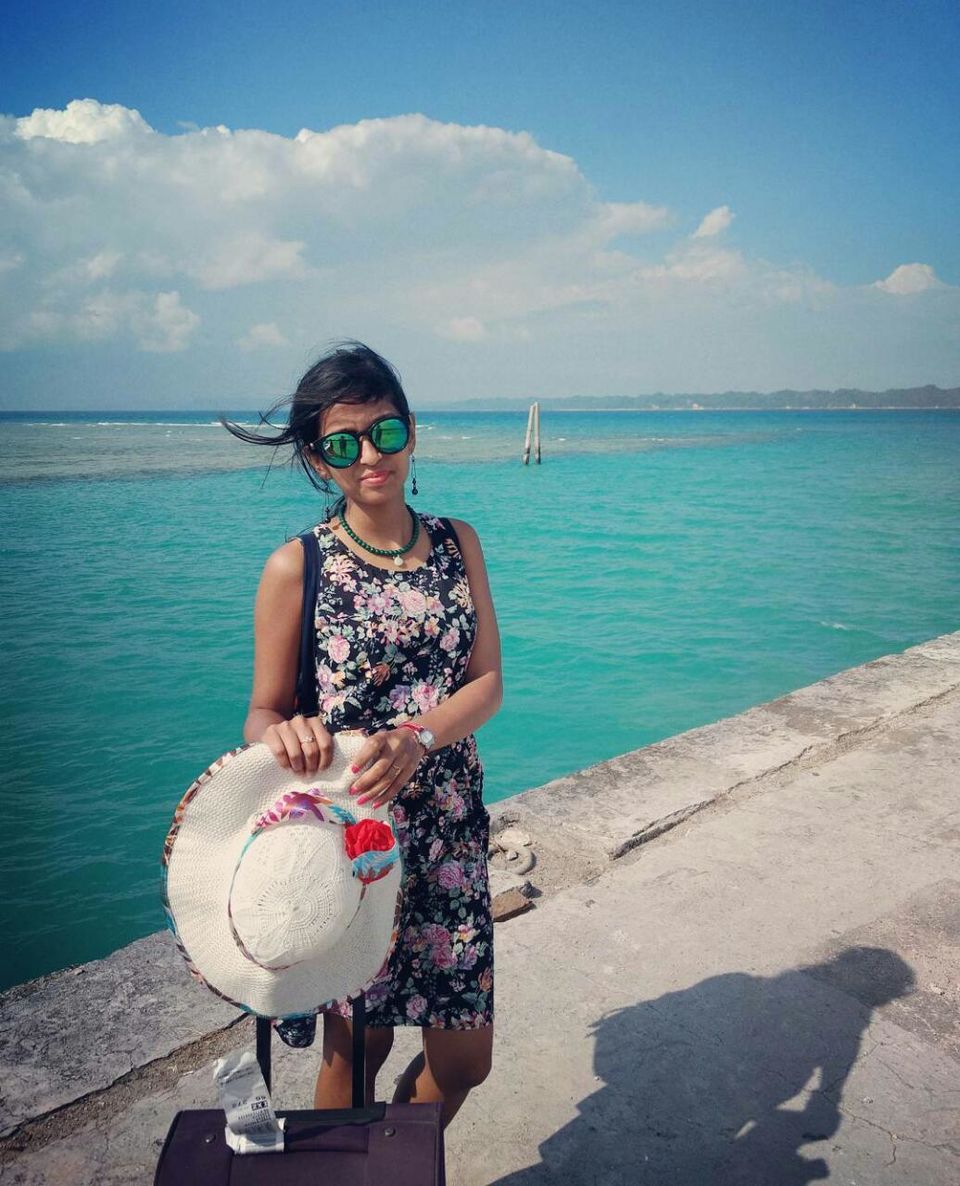 Tips:
1. There is no internet! Only BSNL, Voda, Airtel has networks, but that too only in Port blair and in some places of Havelock. Don't expect any 3g services, if you are lucky, sometimes you'll get 2g in Port Blair.
2. Carry your ticket printouts, or save it in your phone, cause there wont be any internet. Also, plan in advance/ check for the places and keep a tab of the names.
3. Carry cash. We went there in Dec, when there was a scarcity of cash everywhere, but still you have to manage, because most of the shops/places doesn't have card system or if they have, the signal is down most of the time.
4. The food there is really costly. We had booked a travel agency, so we didn't have to think much about it. If possible it is recommended to book the whole tour beforehand, so you can just relax and not worry about other things.
Frequent Searches Leading To This Page:-
andaman and nicobar road trip package from delhi, andaman and nicobar road trip package tour, top 10 things to do in andaman and nicobar islands, good hotels in andaman and nicobar islands, top andaman tourism