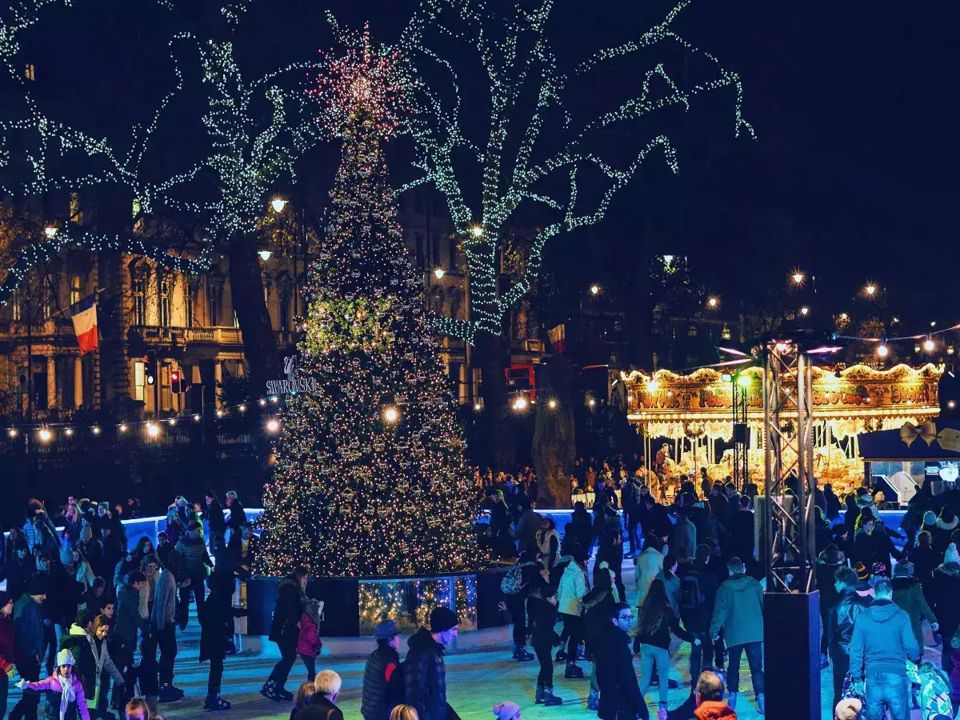 Christmas is just a month away, and we're super excited to celebrate the festival of lights and cakes!
Decent markets with Christmas treats will be set up across the nation when the temperature drops in December. These marketplaces delight our palates while assisting us in putting the best holiday fun on display in our homes. They also make it easier for us to ring in the new year and bid the old one a fond farewell.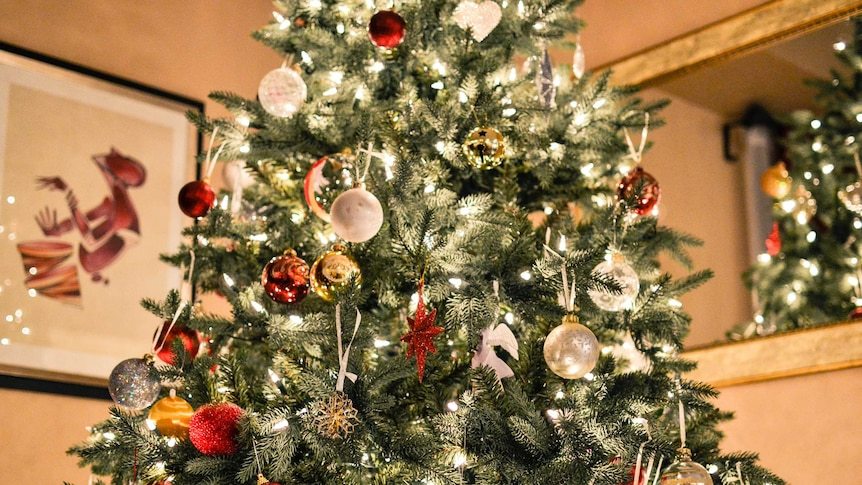 1. German Christmas Market, Delhi
Santa is on his way! This marketplace, which will brighten the holiday spirits of the kids in and around the city, is located in Delhi's often congested area. The streets of Delhi have been filled with many Christmas moods thanks to this German market, much like they must be in Germany right now. Everything in this country, with its rich history and culture, from the food to the décor to the atmosphere, makes it a nice place to hang out with friends and family and enjoy some daytime treats.
When : 30th November to 1st December 2022
Time : 11am to 7pm
Venue : Sunder Nursery located opposite Humayun's Tomb.
Entry Fees : Rs 350 (Can be purchased at the venue itself)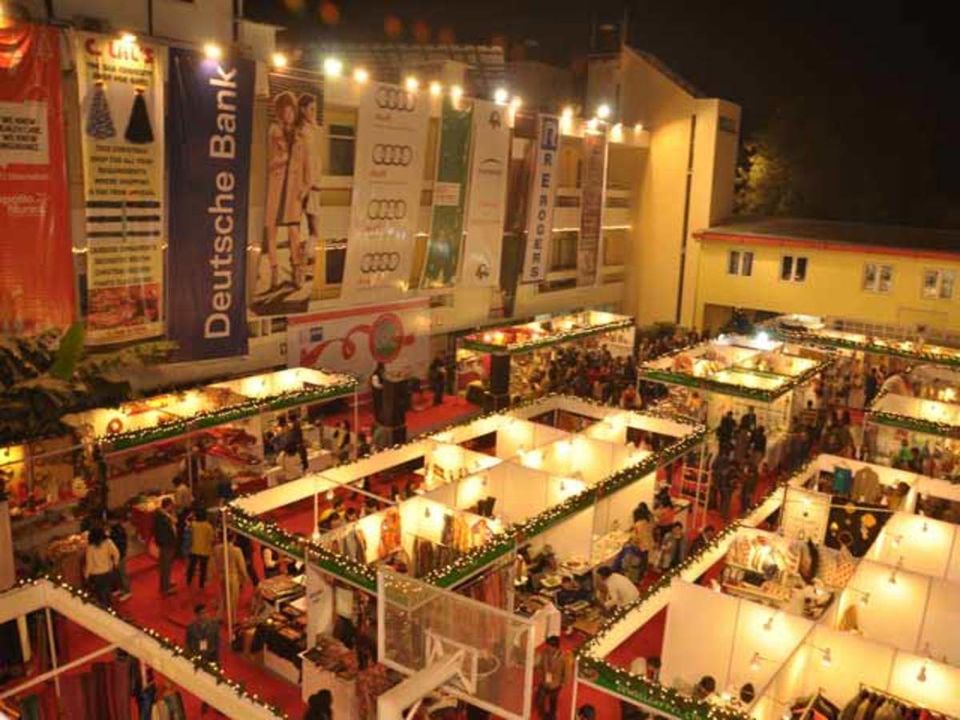 2. Sunday Soul Sante, Bangalore
They are returning with the Christmas edition after the huge success of the Diwali flea market. Starting with Kenisha Francis's electrifying performance, this market is a culmination of art, craft, décor, and much more. Not only that, but Thaikuddam Bridge, one of Kerala's biggest bands, will perform here as well. This location serves as a link between the nation's entertainment and retail industries due to the increased craze around this year's Christmas and New Year celebrations. The day ends with a family-friendly event, which allows for the capture of some priceless moments.
When : 18th December 2022
Time : 10am to 10pm
Venue : Ecoworld, Bellandur, Bengaluru
Entry Fees : Rs 250 (Early bird discount offer ends on 30th November)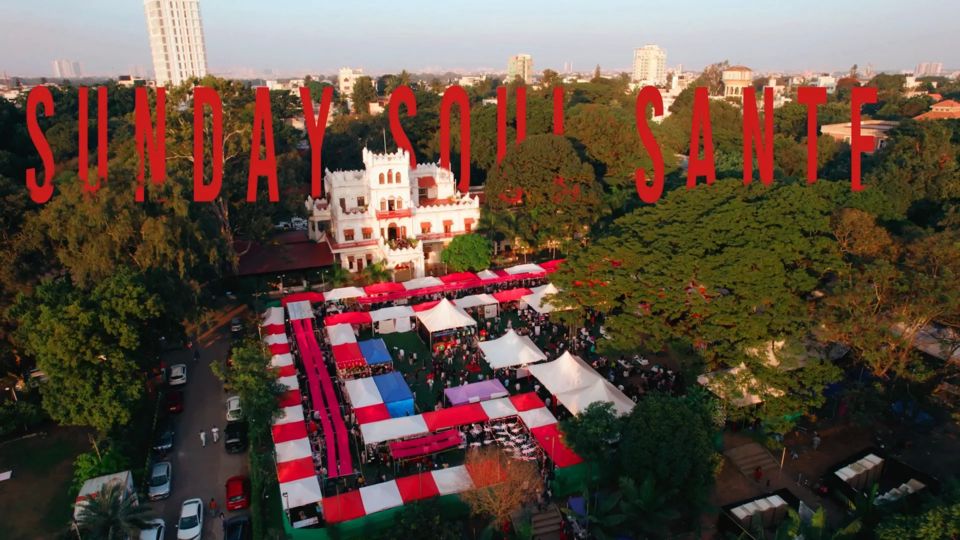 3. Police Bazaar and Barra Bazaar, Shillong
Shillong is growing into a significant center for commemorating all types of occasions, both domestically and internationally. The flea market section of this market, which has a variety of affordable shops to shop for every occasion, big or small, thanks to its traditional handicraft stores, regional apparel from all parts of the state, and junk jewelry, draws the most attention because the scale of celebrations is growing every year. Both foodies and shopaholics go to this vibrant market to sample the native Meghalayan cuisine served at nearby restaurants.
When : Everyday
Time : 10am to 10pm, closed on Sundays
Venue : Police Bazaar, Shillong
Entry Fee : Free of cost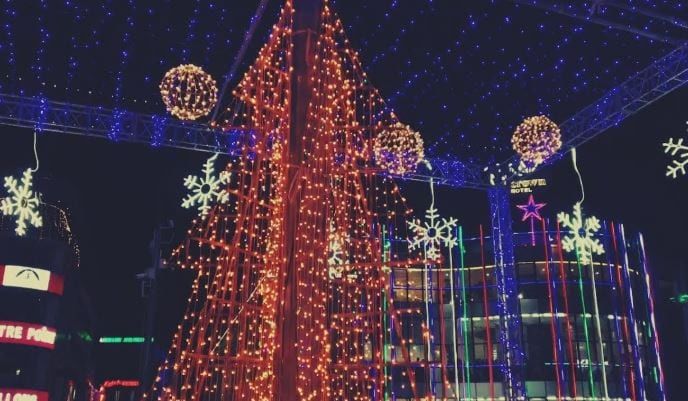 4. Park Street, Kolkata
The Park Street Festival, popularly known as the Kolkata Christmas Festival, is back. This street in town would be the most illuminated during the Christmas season and even before. The entire length of the roadway would be decked out with Christmas decor, including tinsel bulbs and fairy lights. After 6 o'clock on a frigid winter evening, the street's pathway is illuminated, creating a fairytale-like scene that makes for the most Instagrammable photos. You may witness a huge Christmas tree that has been adorned with ornaments, lights, snowflakes, presents, and much more by crossing Palk Street to Allen Park.
All of the performers, from Usha Uthup to Shane Hyrapiet, are here to put on a wonderful show with church bands and youth organizations. Any festival's relationship to food is directly correlated, therefore the streets of Kolkata's main market are lined with dozens of eateries selling baked goods and plum cakes.

When : Allen Park Festival: December 20 to December 23
Park Street Festival: December 26 to December 30.
Time : From 4.30pm
Venue : Allen Park, Park Street
Entry Fee : Free of cost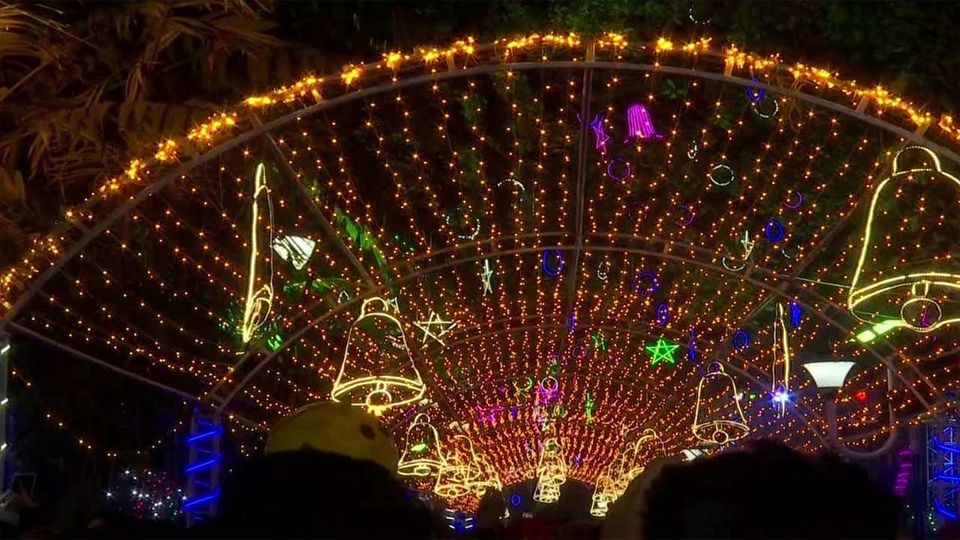 5. New Market, Kolkata
It's time for us to be surrounded by Christmas trees, jingle bells, and plum cakes. If you go to this market in Kolkata, you won't need any other hints to know that Christmas is getting close. Your hunt for all the traditional and favorite Christmas decorations ends in this market. With about 20 kiosks arranged in a circle in the market, you may get anything you need, including ornaments, little Santa Claus, bells, lights, and trees. Every year, the selection of Christmas decorations evolves and grows significantly, and you would undoubtedly feel the desire to expand your already sizable collection. With some modifications, the typical suspects like jingling cherry red bells, red socks, streamers, fairy lights, and Santa hats are always in supply.
People wait in line outside Noham's for the plum cakes, but the local bakeries also provide rose cookies and little fruit cakes that are worth trying. Additionally, stop by the Kashmiri shop in the market to pick up the Mache stars and bells you need for the ideal décor.
When : Everyday
Time : 10am to 10pm
Venue : Lindsay St, New Market Area
Entry Fee : Free of cost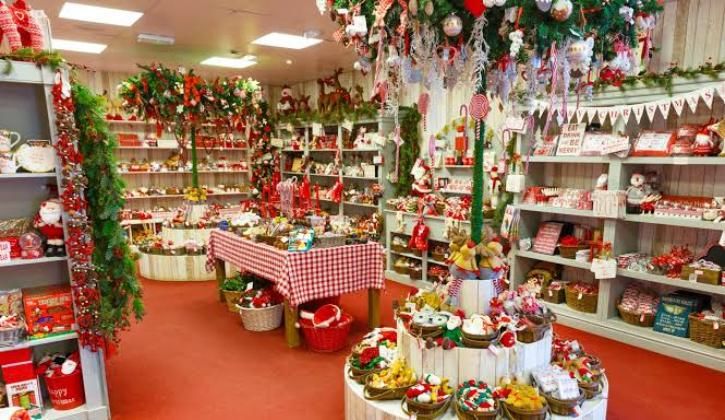 6. Mission Street Puducherry
This French-speaking capital of India celebrates Christmas in the traditional French manner. Feeling all the colonial vibes in the Christmas merriment and the urge to welcome the New Year in style, people wait for the celebrations to start in this part of the country. Visiting Pondicherry in other seasons will be an offbeat affair, but visiting this union territory during this time of the year is mostly awaited by the people. Attending a midnight mass with Christmas carols being sung by the school kids is something we should start our festival with.
Christmas is celebrated in this French-speaking region of India. People wait for the celebrations to begin in this region of the country, feeling the colonial sentiments of the Christmas season and the desire to ring in the New Year in style. While travelling to Pondicherry during other times of the year will be unusual, doing it now is when most people look forward to it. We should begin our festivities by attending a midnight service as schoolchildren sing Christmas carols.
When : Everyday
Time : 10am to 8pm
Venue : Mission St
Entry Fee : Free of cost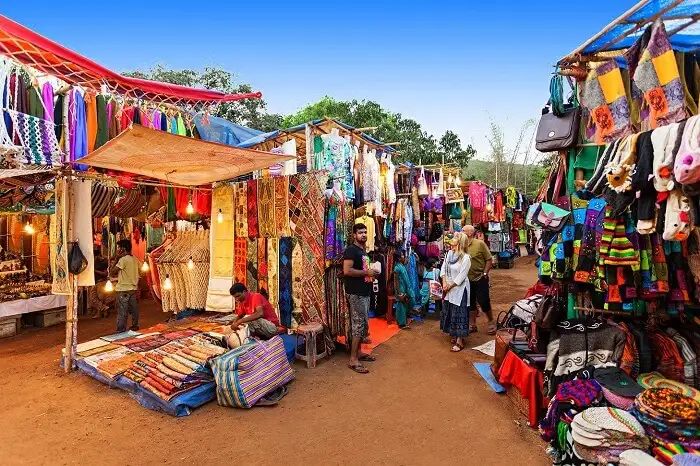 7. Night Market Baga, Goa
Among all the markets that are illuminated during the Christmas season, this is the most well-known and frequently recommended by locals. This market, which is open until late at night and offers a variety of dining, shopping, and entertainment options, is one of Goa's most popular attractions. Each Saturday, a significant number of people visit this market. Come the week of Christmas, this Portuguese city in India will have every unique item on the globe. Whether you enjoy shopping or not, or whether you merely come here to dine, you will undoubtedly pack some cool Christmas-themed goods for your trip home.
When : Saturday
Time : 6pm to late night
Venue : Marinha Dourada Rd, Tamudki Vado, Arpora
Entry Fee : Free of cost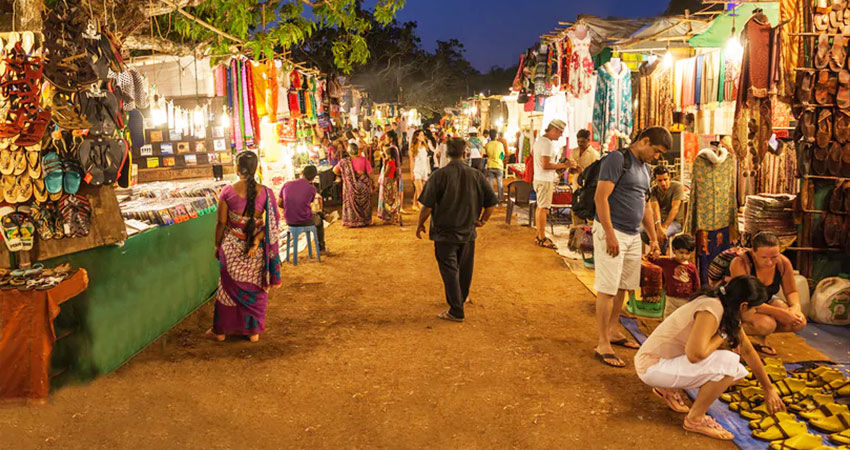 8. Cochin Carnival, Kochi
Parades and carnivals usher in any event. In addition to markets for shopaholics, this location is for culture vultures. Every year, in the final week of December, beginning on the 25th, Kochi hosts this carnival, ushering in the New Year at the conclusion of the procession. The raising of the Indian National Flag from Vasco da Gama Square officially marks the start of the carnival. When we think of this God's own nation, we always picture elephants with enormous jewelry wrapped around their trunks. This is the identical scene that will be displayed during the parade's closing ceremony on New Year's Day.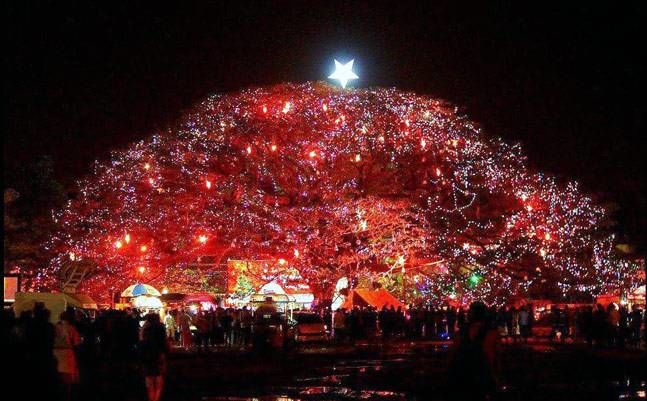 The celebration of the New Year at Fort Kochi has a long tradition of featuring acts and themes from diverse cultures, including Portuguese, Malayalee, Dutch, Goan, Gujarati, Punjabi, and Anglo-Indian. Throughout these two weeks, different programmes or competitions will be held every day.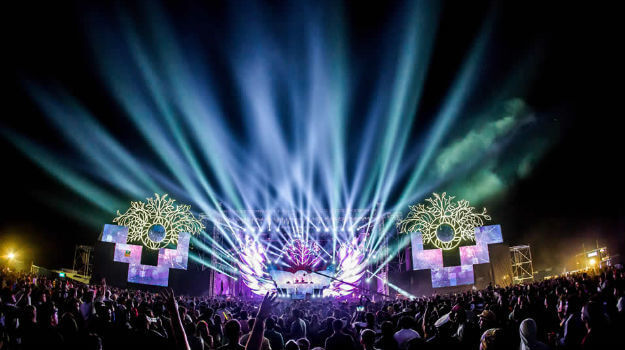 When : 25th December to 1st January
Time : 4pm to late night
Venue : Fort Kochi
Entry Fee : Free of cost
Families enjoy going to these kinds of marketplaces with their relatives, demonstrating the necessity and value of sharing any celebration with close family and friends. Given the diversity of our nation, India, we generally observe each holiday with the same fervor and excitement. And this year's last festival is no exception. We wait the entire year for the moment when we can say goodbye to the previous year and welcome the new one with a tonne of unfinished resolutions. When it does, it is our moral obligation to embrace it unreservedly.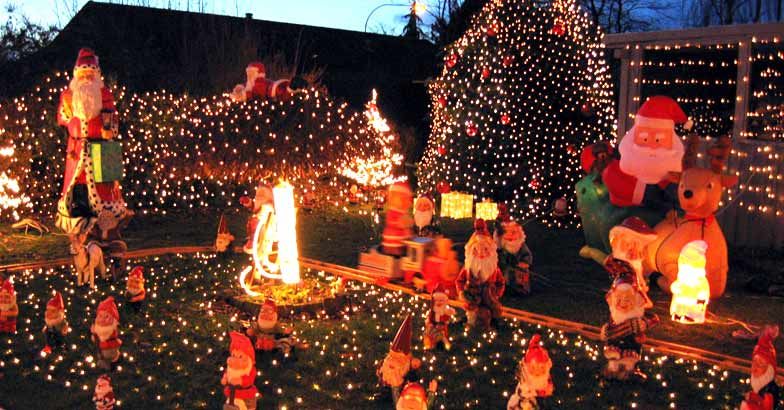 Ready to travel for free? Earn credits and redeem them on Tripoto's weekend getaways, hotel stays and vacation packages.
For more such travel content follow me on Tripoto and on Instagram.