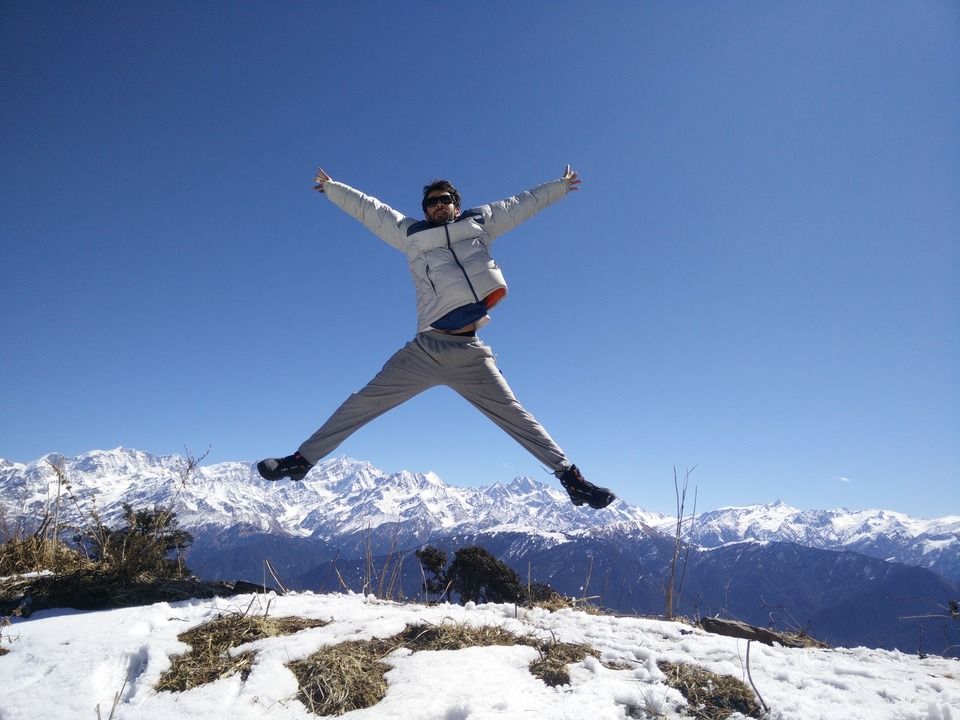 Winter was in the end stage in the tranquil city of royals- Patiala.
You are having a Thapar adventure club trip and their isn't transport trouble that just doesn't happen.
Four hours had passed and the trip was all but cancelled if the back up traveller had not arrived. Anyways we were off to Dayara Bugyal a trip I was longing for as it was my first time trekking in Uttarakhand to witness the garhwhal belt.
All in all it took us about twenty hours(including everything) to reach Barsu from Patiala the location our trek was supposed to get started from.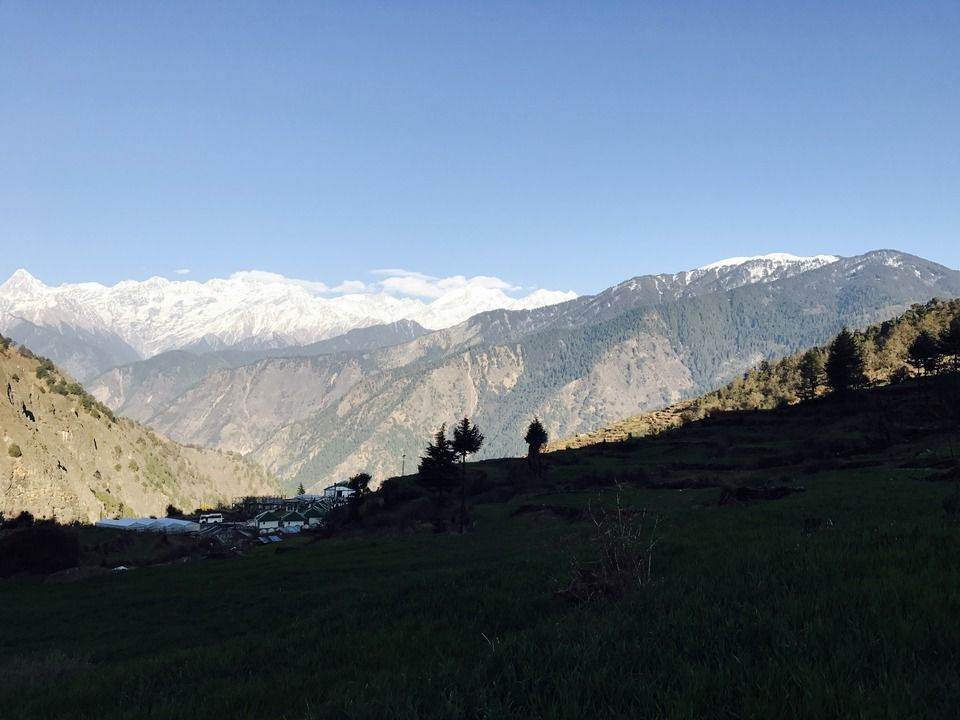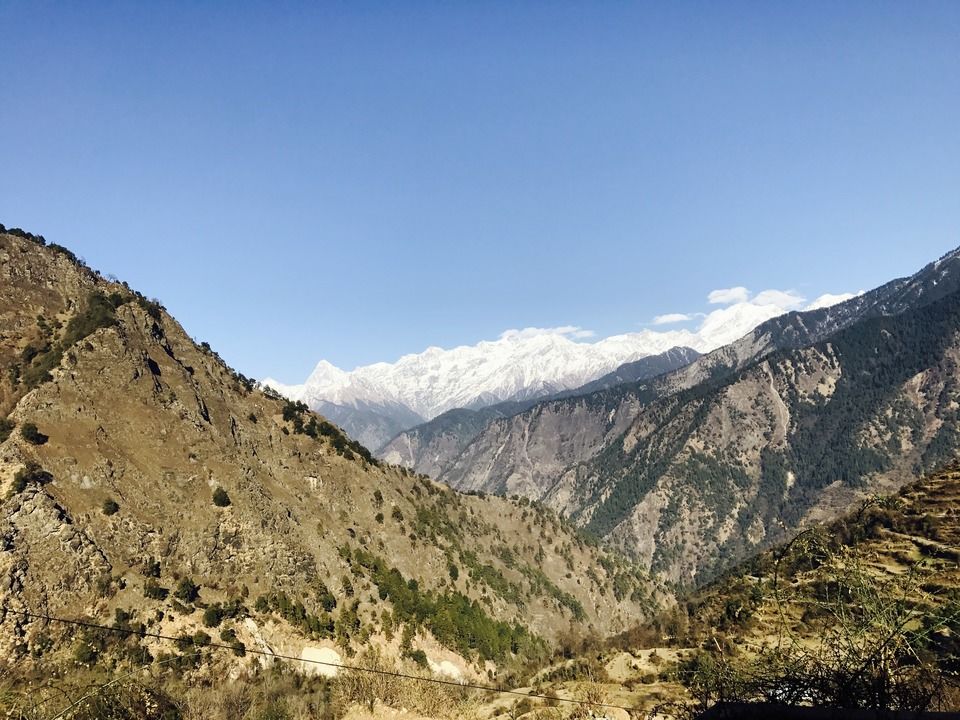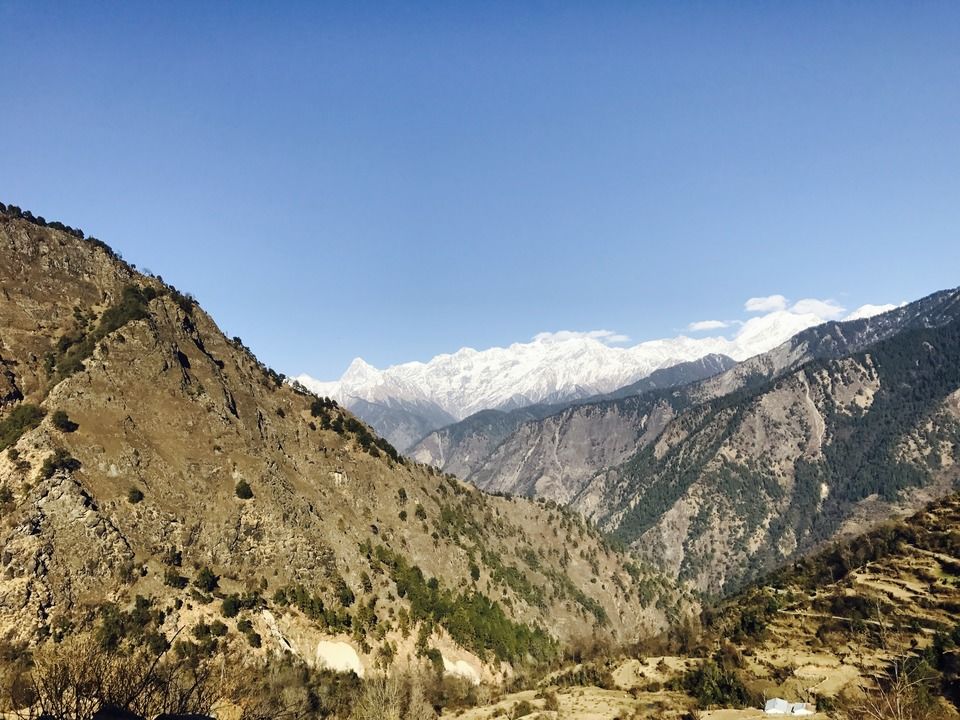 16:30 hours was the time when we were off with adrenaline rushing through our veins only to be stopped by Dinmani feeling uneasy at the very beginning.
The decision was made, our trekking for the day aborted. Not really we are adventure club we dig deep down to bring the best out of ourselves. Hartej, the person having experience of trekking in Leh took responsibility of carrying two rucksacks while Dinmani trekked with Shiven's trekking pole.
It was 5:30 now, sunset was upon us but our spirits were high now we were going to do a night snow trek in groups as we had only four flashlights.
I was in the group just behind the lead group. My hands were getting tired now with the sleeping bag(carrying 2 ,one in rucksack, other in hand) I was carrying in my hands.(had fallen off once from rucksack) So I waited for Aditya to help me with the knots to tie it with the rucksack. So I was in the last group now with the tired Hartej, Aditya and 2 others. We kept on striding along at a decent pace with Aditya carrying two rucksacks at times but were still left a lot behind the others. Finally we reached our spot for the night Barnala Lake after 3 hours of exertion.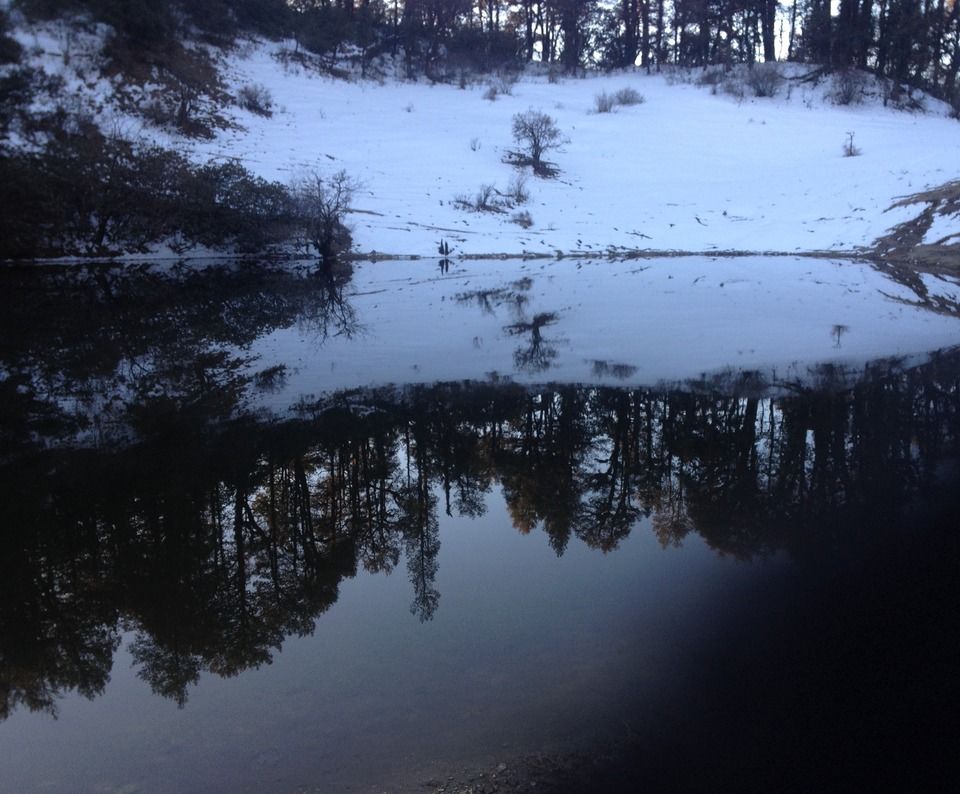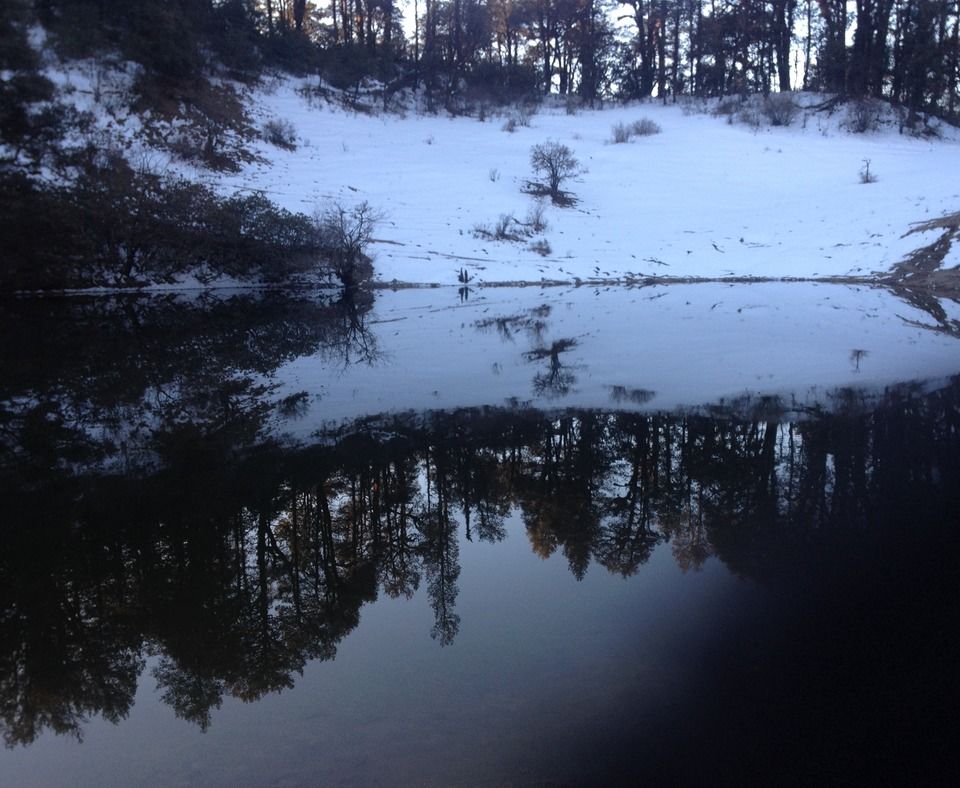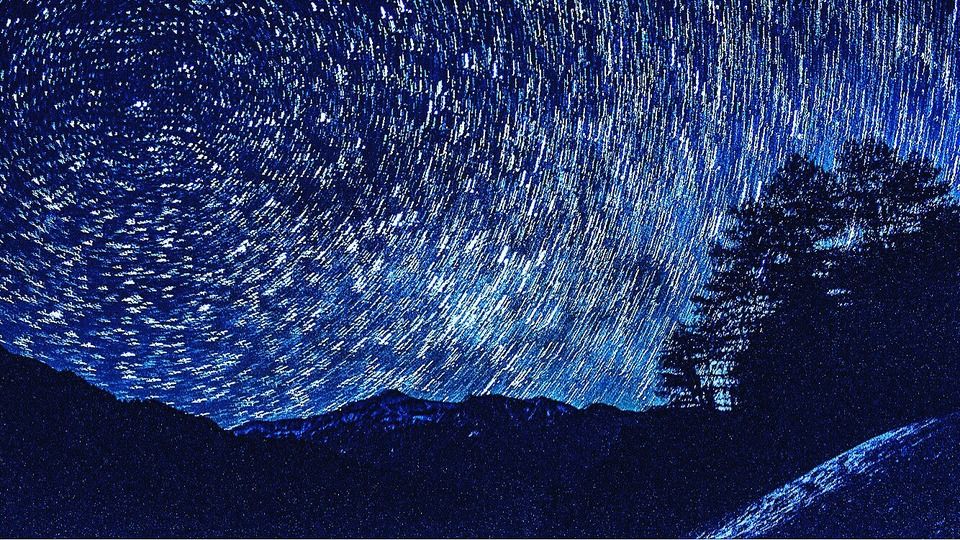 It still wasn't the time for rest we had to set up tents, gather wood for fire, obviously dinner that we desperately needed.
Things didn't go to plan the fire was not able to be lit but that was not all our T4 tent had a pole missing thankfully, we had carried a T2 extra so were able to adjust. After dinner most of the people went to sleep but not me and Rishikesh we were going to watch shooting stars at night and so we did it was 1 am when we went to sleep.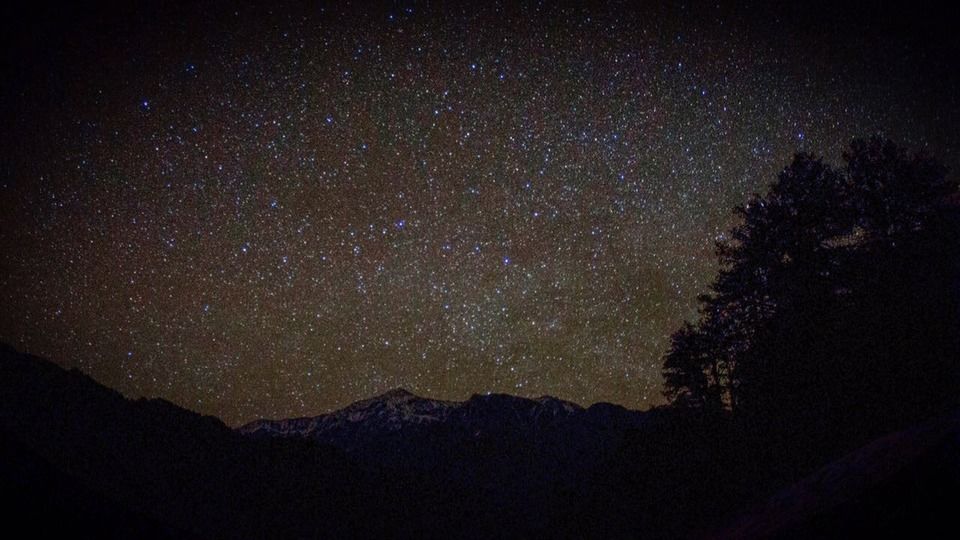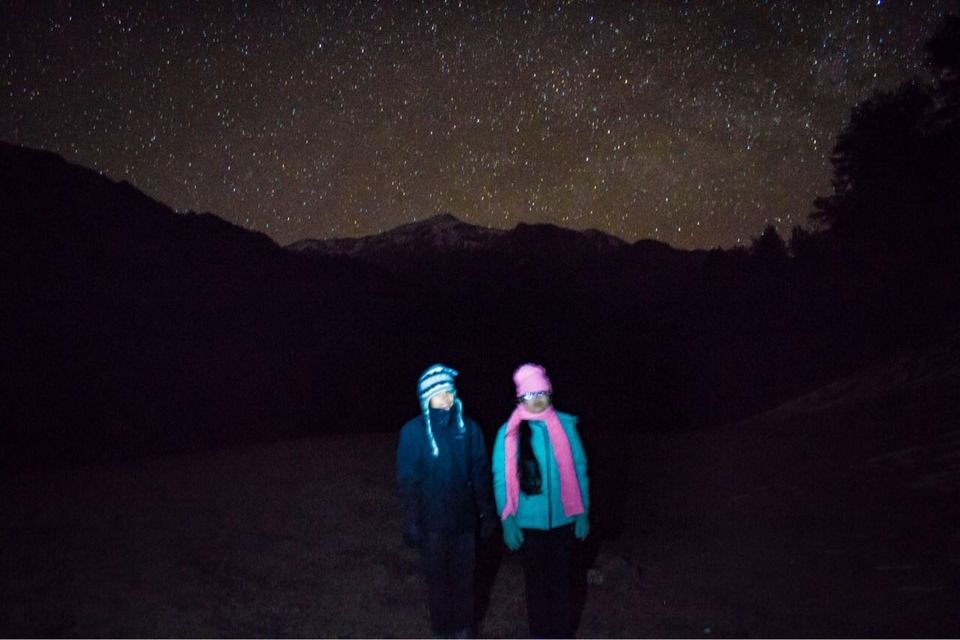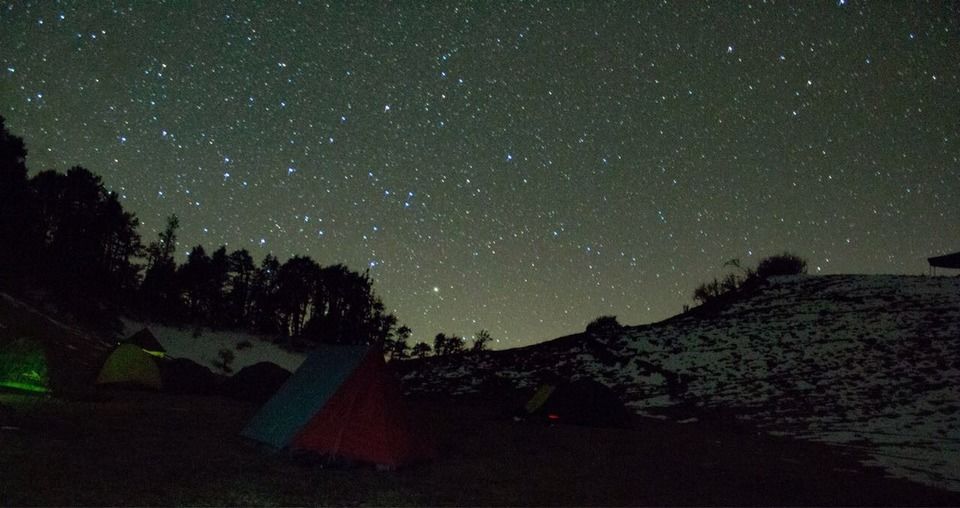 Next morning after breakfast we were off to Dayara Bugyal to complete the trek. The trek hardened considerably but thankfully I didn't have rucksack to carry on my bag and sprung into the lead to reach the most beautiful location of the trek first.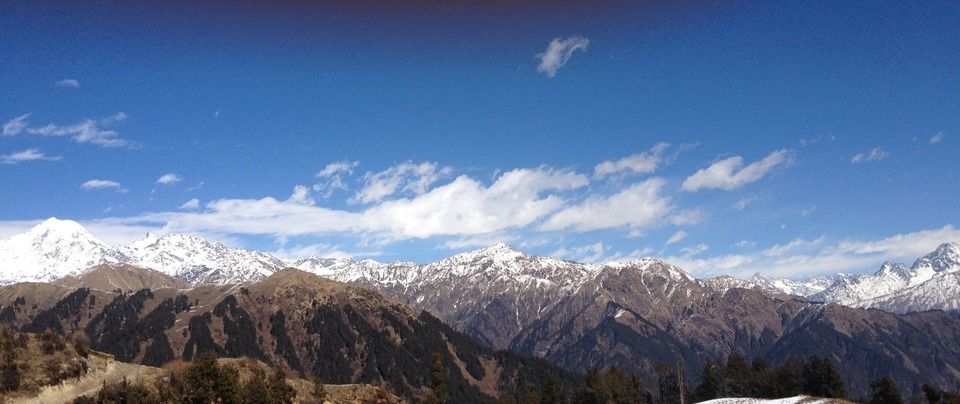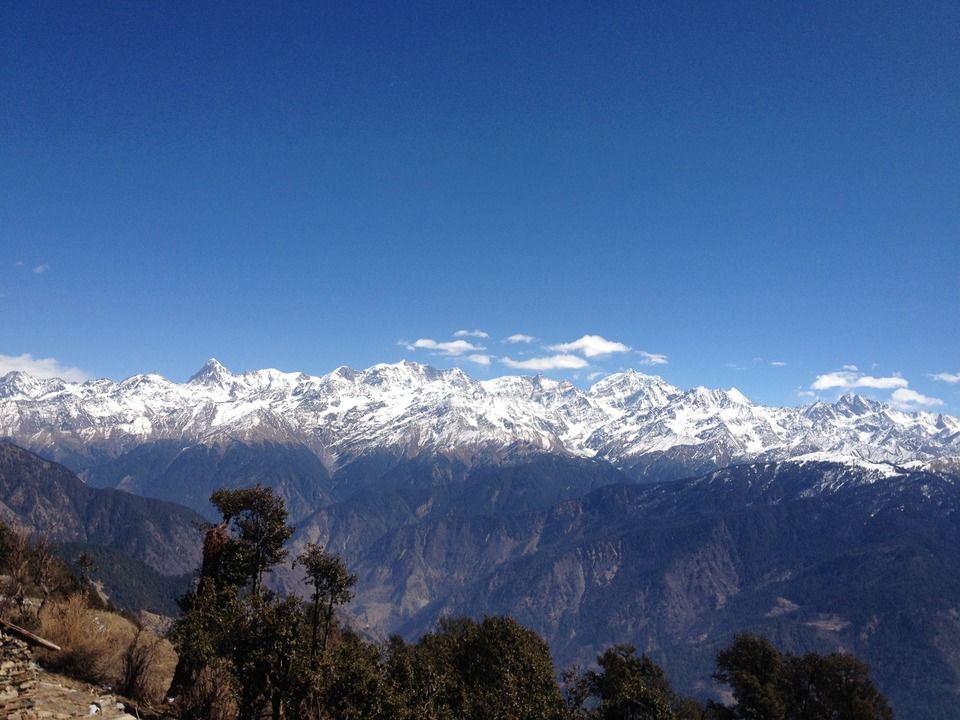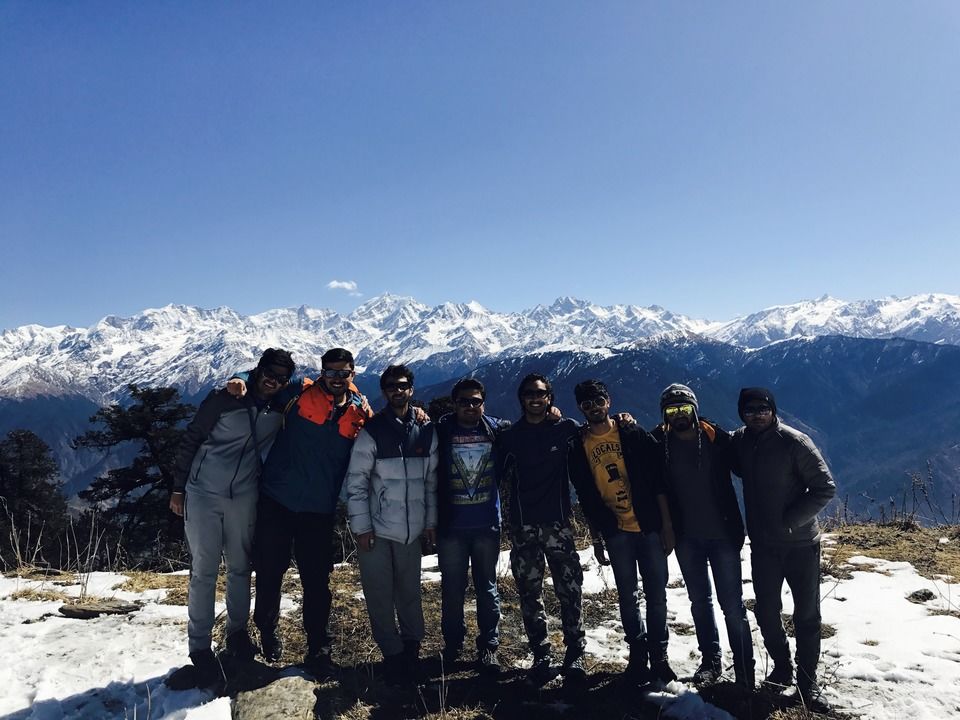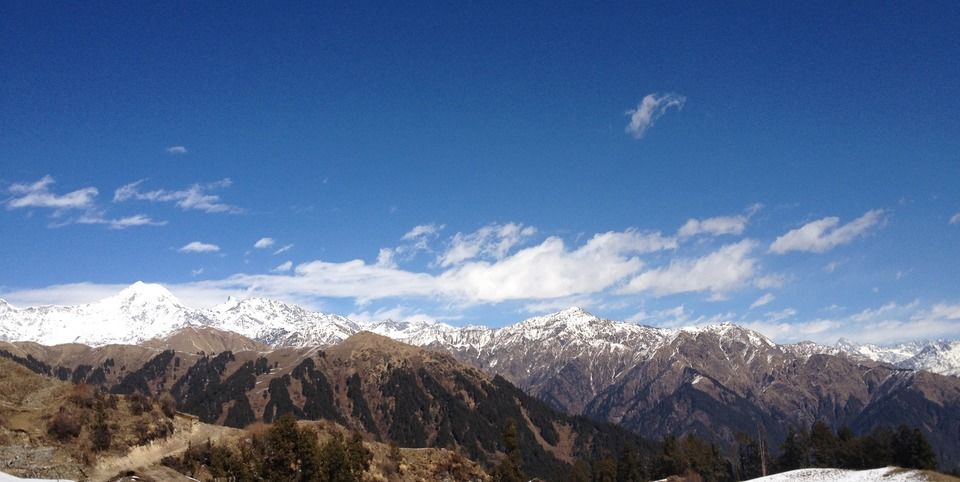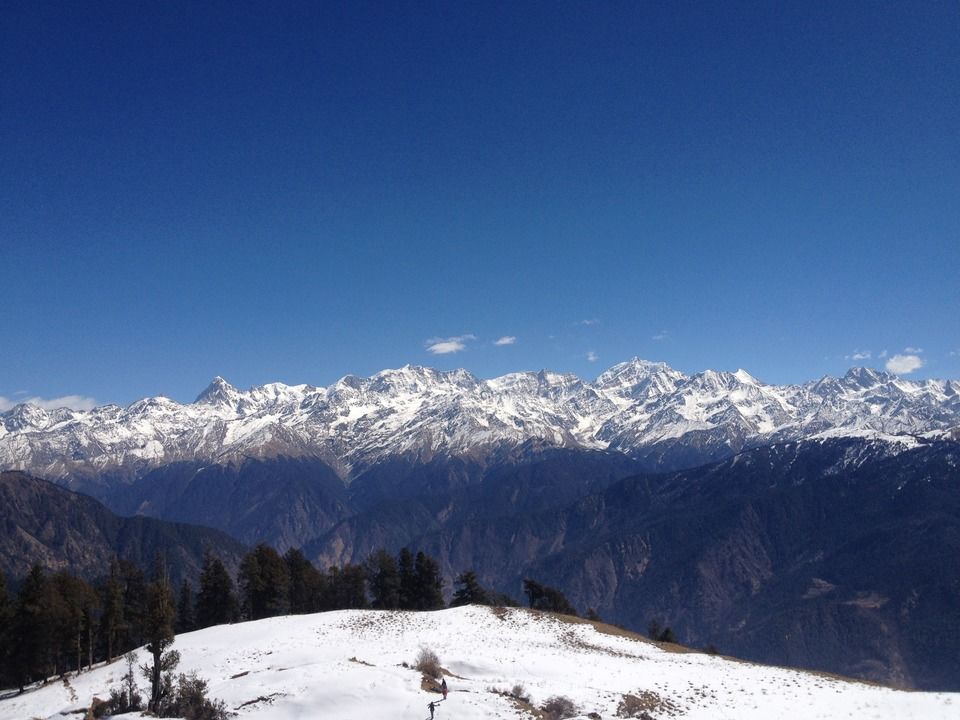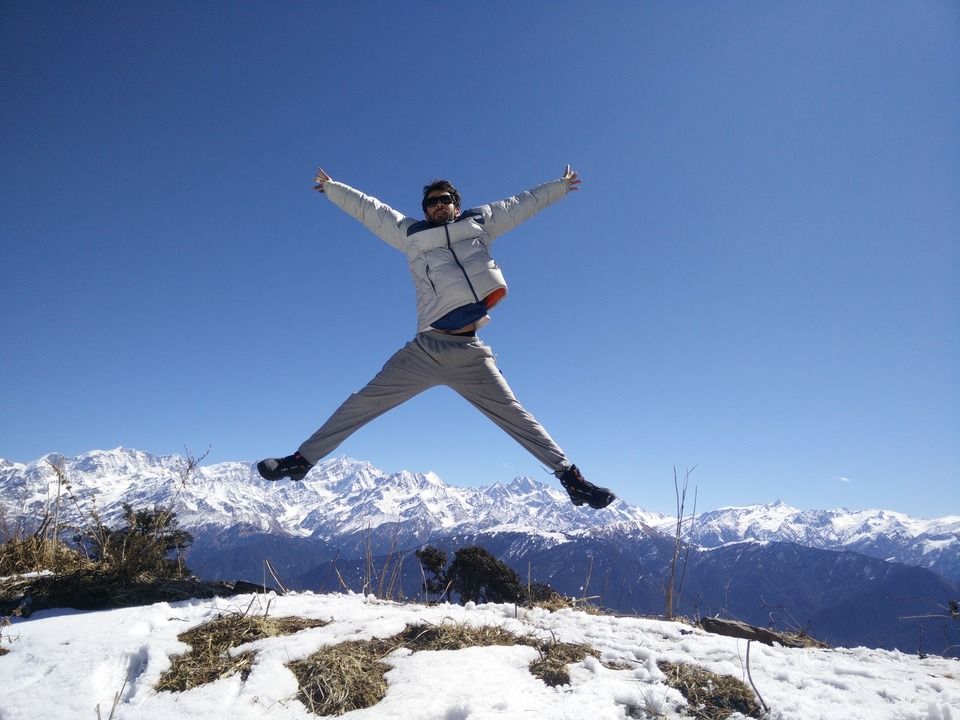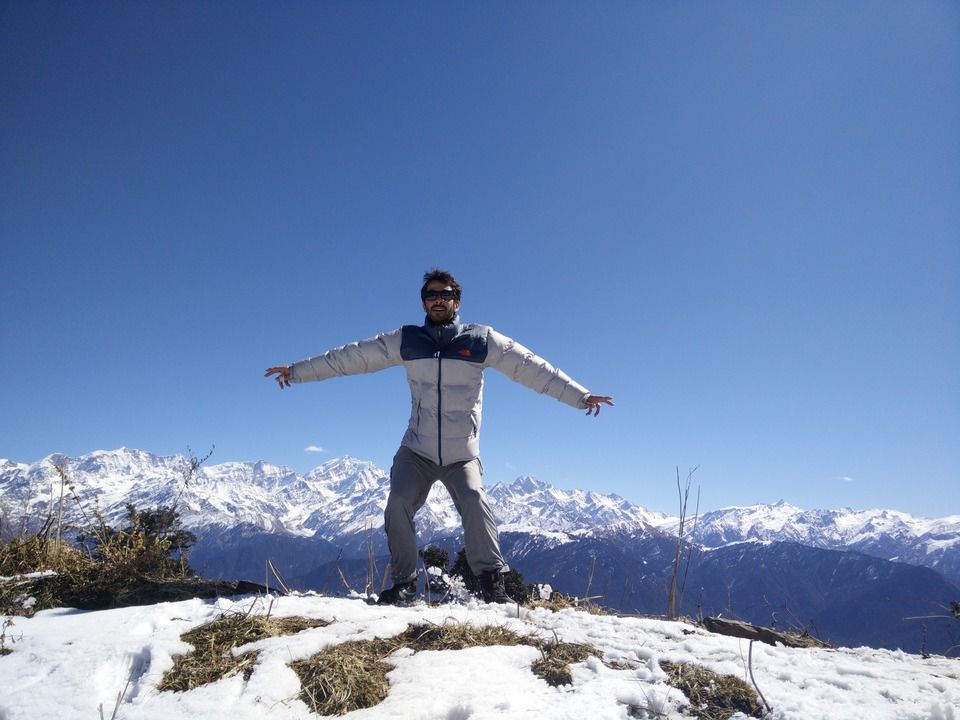 After spending a good half an hour at that place we reached the huts which was our final destination- Dayara Bugyal. The huts offer shelter to the trekkers and is the only point in the trek where you could find a water source(excluding the very beginning of the trek)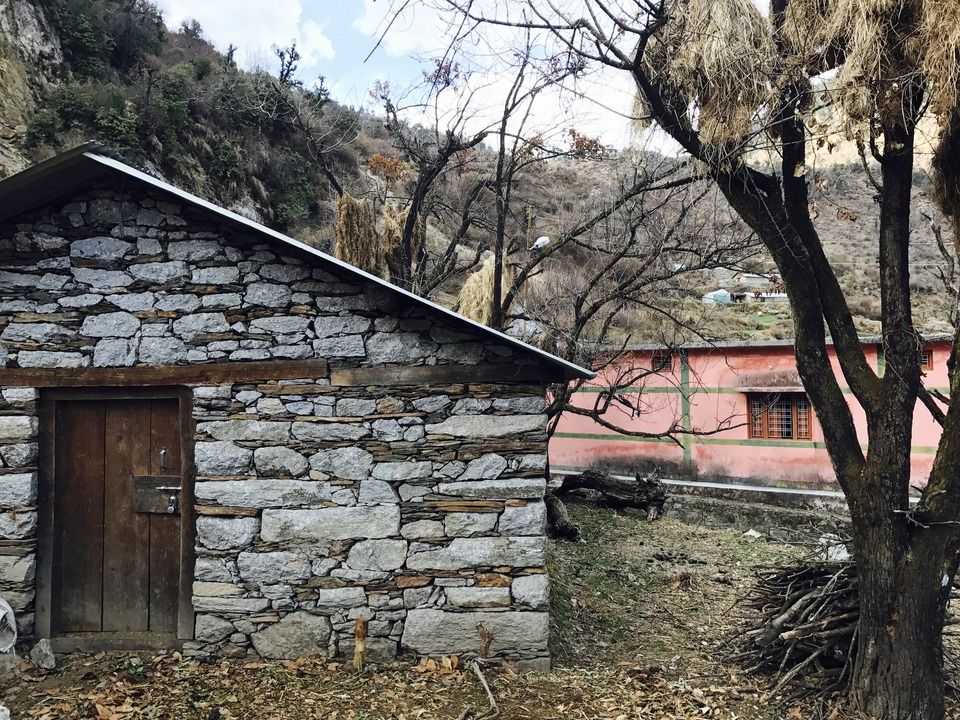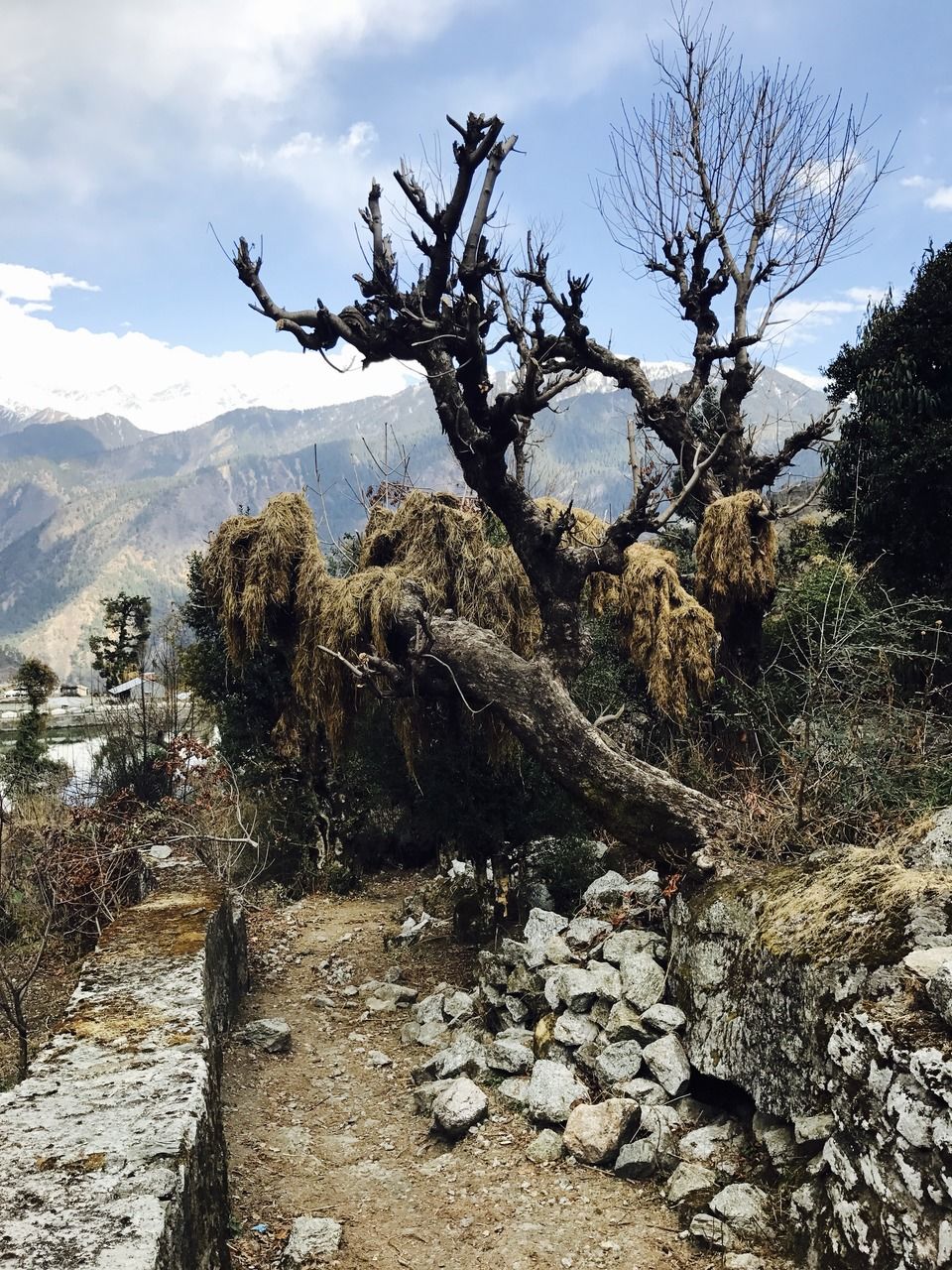 It was it for most of the people but some of us decided to explore more boundaries of the location, to explore the area around the peak.
The region was a frozen masterpiece to add to its beauty beautiful snowmen were built by the other group of trekkers. I just didn't want to go back but unfortunately I had to.