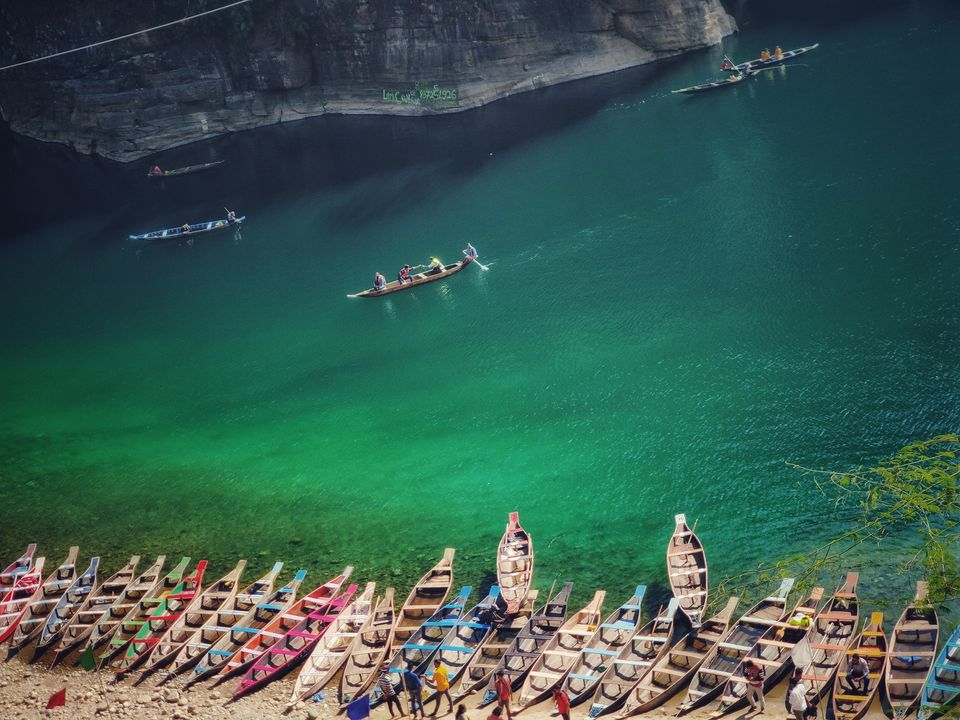 How would I miss a campus placement drive in Northeast India especially when I was sure that I could steal the weekend day in between?? :)
It was 5 30 PM in the evening when I started off my journey from IIT Guwahati to Shillong from the campus, it was dark already. My colleague helped me to get a taxi driver known to him and he rushed to meet his friends. Kamal - the taxi driver started telling interesting stories of Assam and Meghalaya, especially how the culture varies between these two places though they are neighboring and well connected.
I had booked my stay at Silverbrook Hostel in upper Shillong. I finished my dinner on the way as I realized that the restaurant might be closed early since it's winter. It took 3 hrs from Guwahati to Upper Shillong and cost me Rs.2000 for the taxi. I really wanted to try backpacking, But I just had 36 hours to fly to Kanpur for the next campus placement drive. A bus would have cost me around Rs.250 maximum. Uber did show 2300 from Guwahati to upper Shillong, but chances were zero for an Uber driver to take me to Shillong especially afternoon unless he should be a meghalayite and not planning for return.
Shillong has a legacy of musical heritage. Music is in the air of this beautiful city. I heard every house has a guitar or a piano.
Silverbrook hostel is a pretty good one. It has ladies and mixed dormitories, and private rooms with long yards. The yard is so spacious and calm where I tried some breathing exercises. Restaurant nearby served veg and non-veg food, the food was ok. I didn't crave much!! I could see a group talking Malayalam at the campfire, later few Europeans also joined them for a Bollywood song. It was so wonderful to see the diversity in language and togetherness in action.
I woke up at 6.15 am the next morning, enjoyed the breeze and watched the mountains through the mist. It's always a wonder why those wavy fogs are always obsessed to cover the beauty of the mountains. Suddenly the phone rang, I realized it's time to rush to Dawki as planned. The boats are waiting!!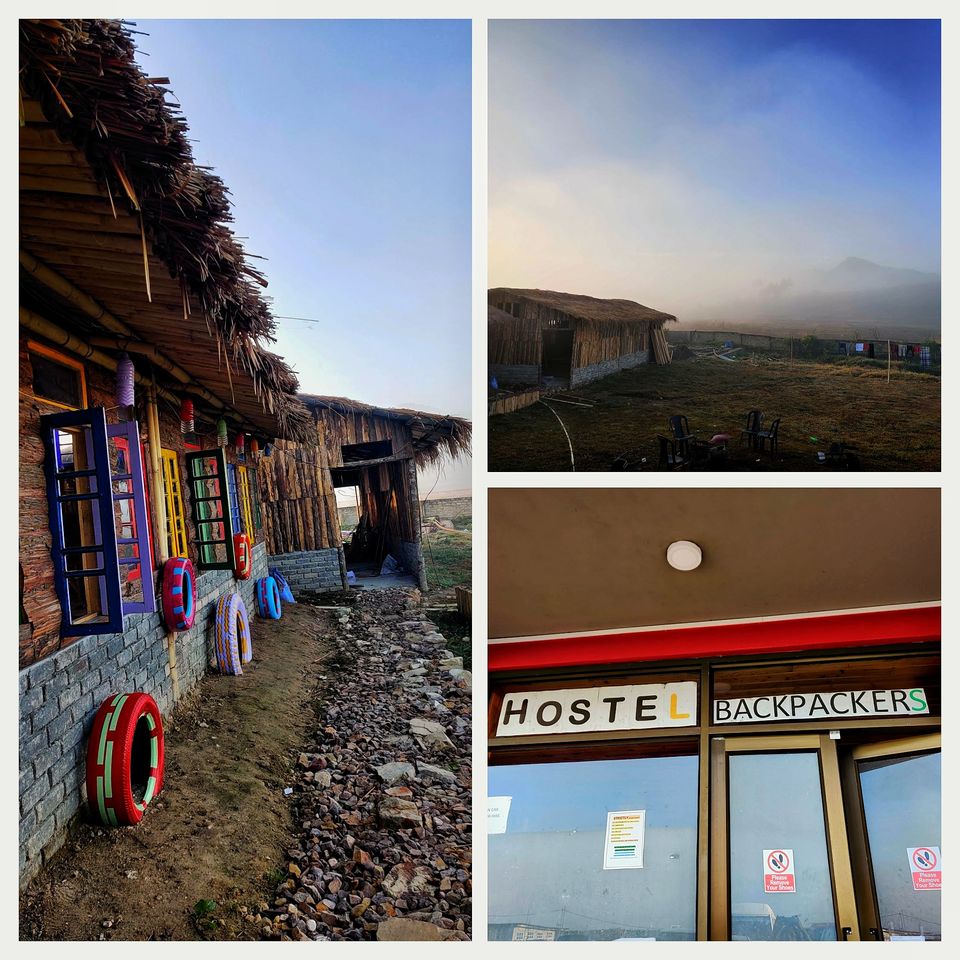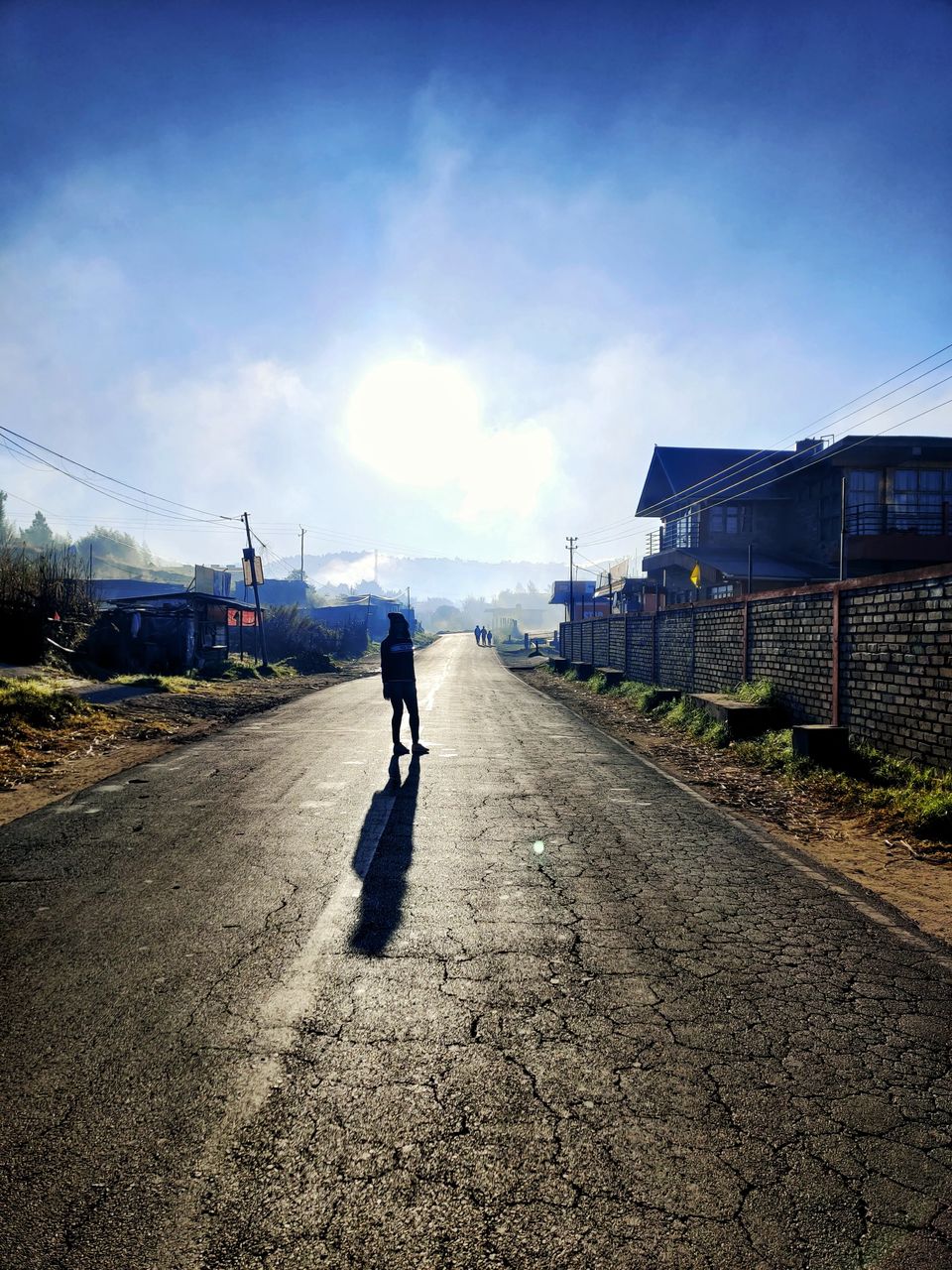 started around 7 am, the weather was so chilling that my hands were freezing when I tried capturing the beauty of Shillong through the car window. The road was empty, I could hardly see a car or two in 2 km. I was nearing Dawki Tamabil-India Bangladesh friendly border. This place is known as the international trade route border and crossing the border is no pain with the recommended documents.
I met friendly Indian soldiers at the border, and I must say I was lucky enough to be offered hot lemon tea with biscuits by our BFS in such weather. Thanks to them!!
I never thought I might get a chance to step into Bangladesh as I wasn't aware of this friendly border. Nevertheless, It was a great experience to be in Bangladesh border for a while.
Standing in front of Bangladesh flag, walking back and seeing "Welcome to India" gave me goosebumps. The name "Friendly border" did really justify it.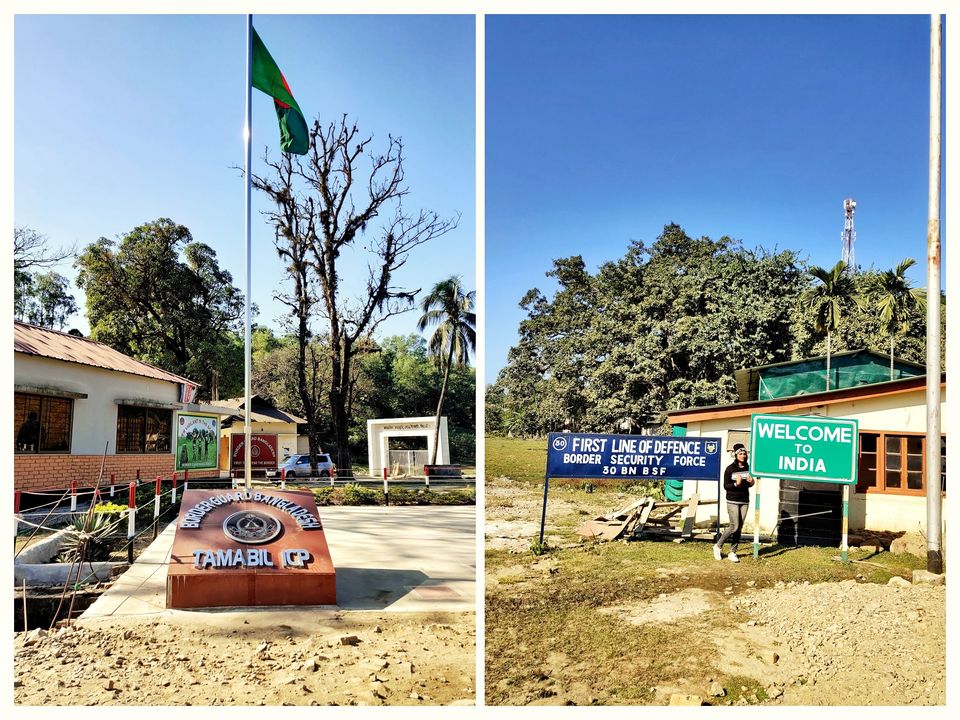 Dawki - The gem of Meghalaya
The Unmngot river,Dawki left me mesmerized. This river is snuggled between Jaintia Hills and Khasi hills. This beautiful river flows into Bangladesh. The lush greenery around the river, the warmth of blue and green color in the water were so relishing. The crystal clear water let me almost see the bottom of the river. The beautiful pebbles, fish jumping underwater and the sun glitter were so amazing that I couldn't really take my eyes off. I really visualized my kids being there and getting excited by seeing it. It was 600 Rupees I spent for a round and nothing made better than this ride on my trip.
The oarsman played a few of my favorite music on his mobile. And I enjoyed watching the sun glitter with my fav music.
https://www.youtube.com/watch?v=d_is9R7nHsk
After the delighted ride, I sat on the river shore with the beautiful boats on my sides and enjoyed the serenity of the surroundings, it was a worthwhile retreat. And I decided to take my family here once for sure.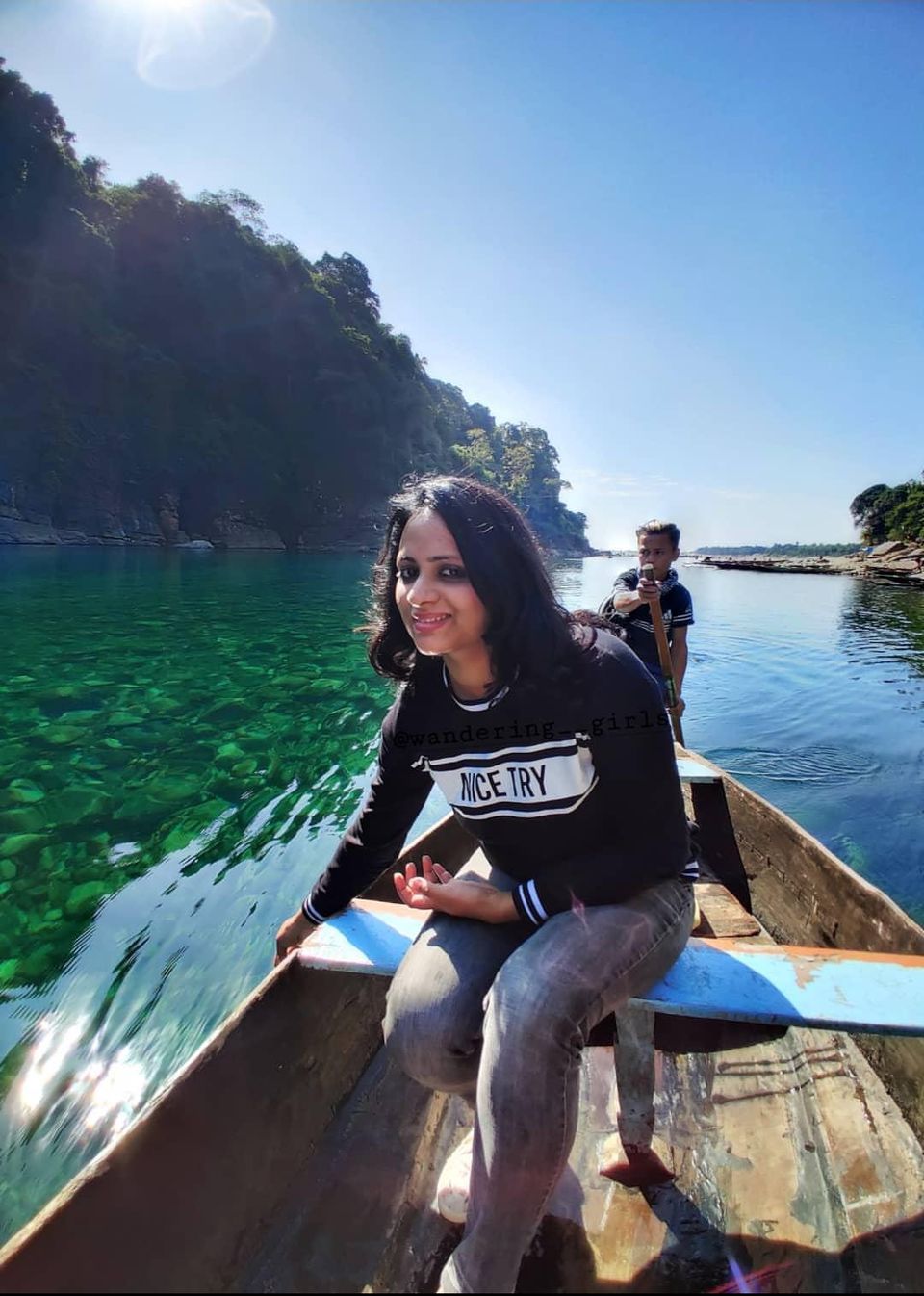 The journey continued to the next destination - The living root bridge, meanwhile when my driver stopped at a place and told me "Ye achi Jagah hain madam" I got down and got a chance to see Balancing Rock of Mawlynnong. The entry fee was Rs.10. This stone is enclosed within a wired fence, there are two stones, a huge one resting on a smaller stone. The structure has remained like that for ages and no natural disaster could disturb this form. The place is beautiful, surrounded by bamboo plantations. My driver again "Chaliye madam, Jayenge hum root bridge pe". I got back to my car and reached my destination.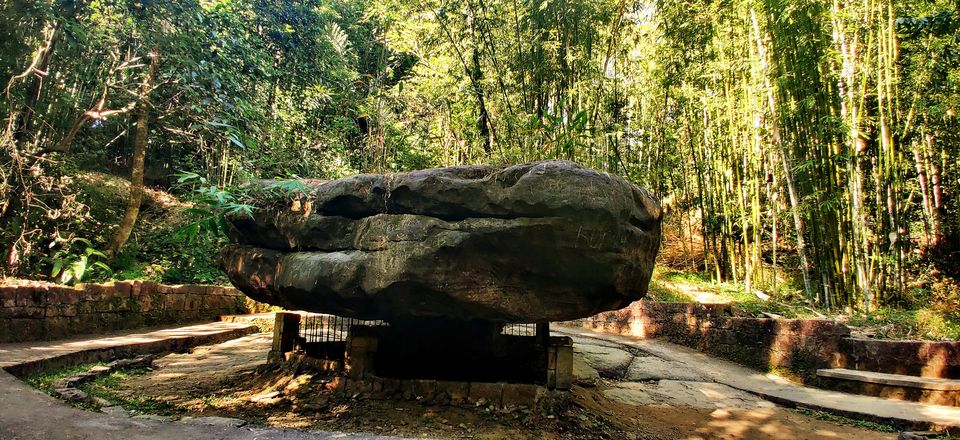 Few steps downwards, lots of ladies with tobacco chewed red teeth and smiling faces were sitting at their fruits and chaat stalls on the left hand. There was a guy sitting on the other side for collecting the entry fee of Rs.30.I took my tickets and went on.
Wow!! Wow!! Here is the place I desperately wanted to see, The Living Root Bridge
Its long roots are spread across and a path is made out of these roots for crossing the river. I was totally stunned to see the widespread rubber tree and the super long roots. The roots are overlapped each other and it looked so beautiful just like an artistic work. I wanted to feel how strong it is.
I was puzzled, moreover curious to know If it is natural or man-made. I smiled at a few local people sitting there. It triggered them I have something to ask and I did. One old man told me that Khasi tribe has a legacy in making such bridges for the river crossing and living root bridge is popular among those.
Some places would never let you go, so is this one. Being there, I could feel a magical effect or something else I can't really describe. I wished if there was a treehouse or a tent that could be fixed in the midst of the rocks in the river and I could spend a day over there. I noticed several steep stairs, leading to the forest, and few kids are walking through. When I enquired, another red teethwali told me that it would take me to a village. The population density is very less in the villages. But what I noticed among Khasi Tribe is every family had a minimum of 4 kids and It's a female dominant society, The lady runs the house by small-medium business like a tea stall or a grocery shop, etc and the man in the house will be taking care of the kids. Their love for the girl child can be seen everywhere.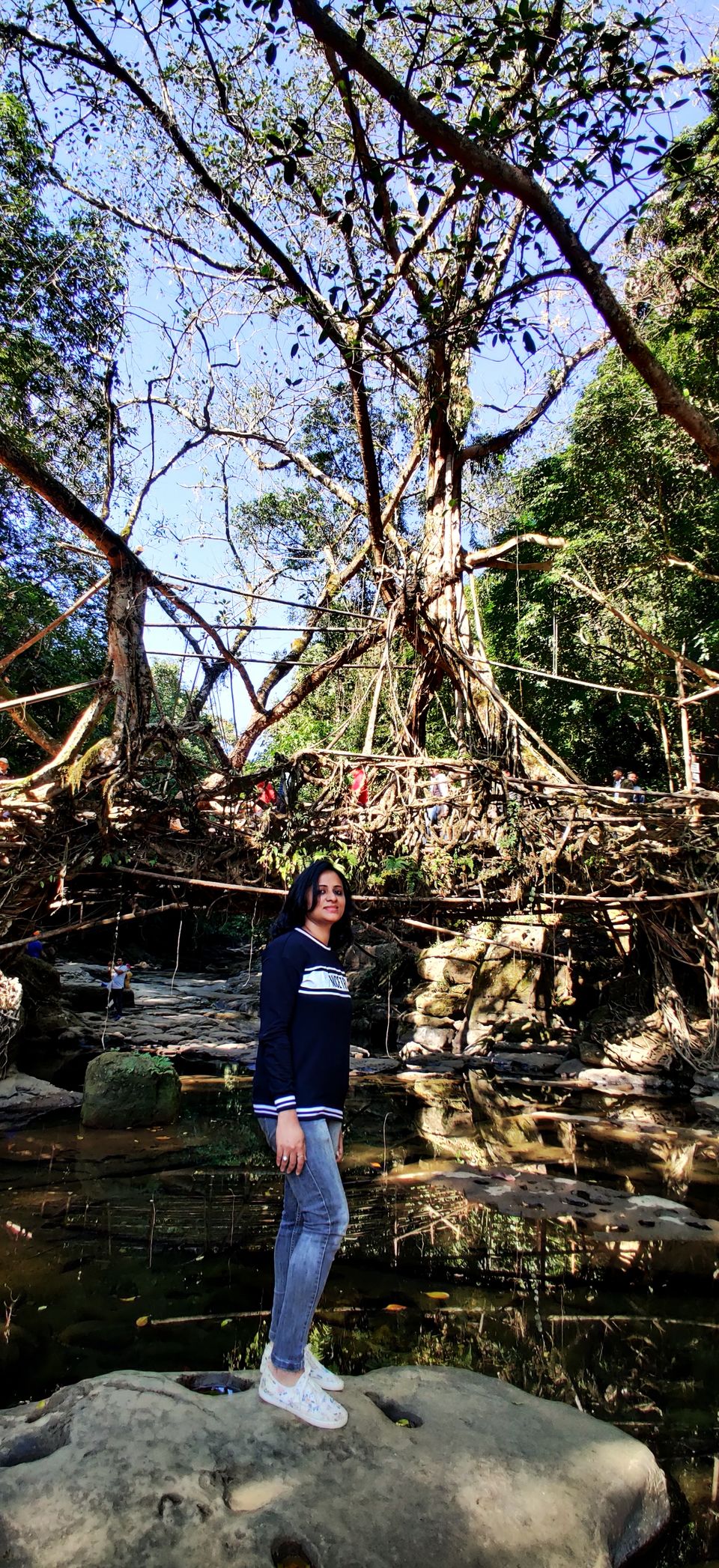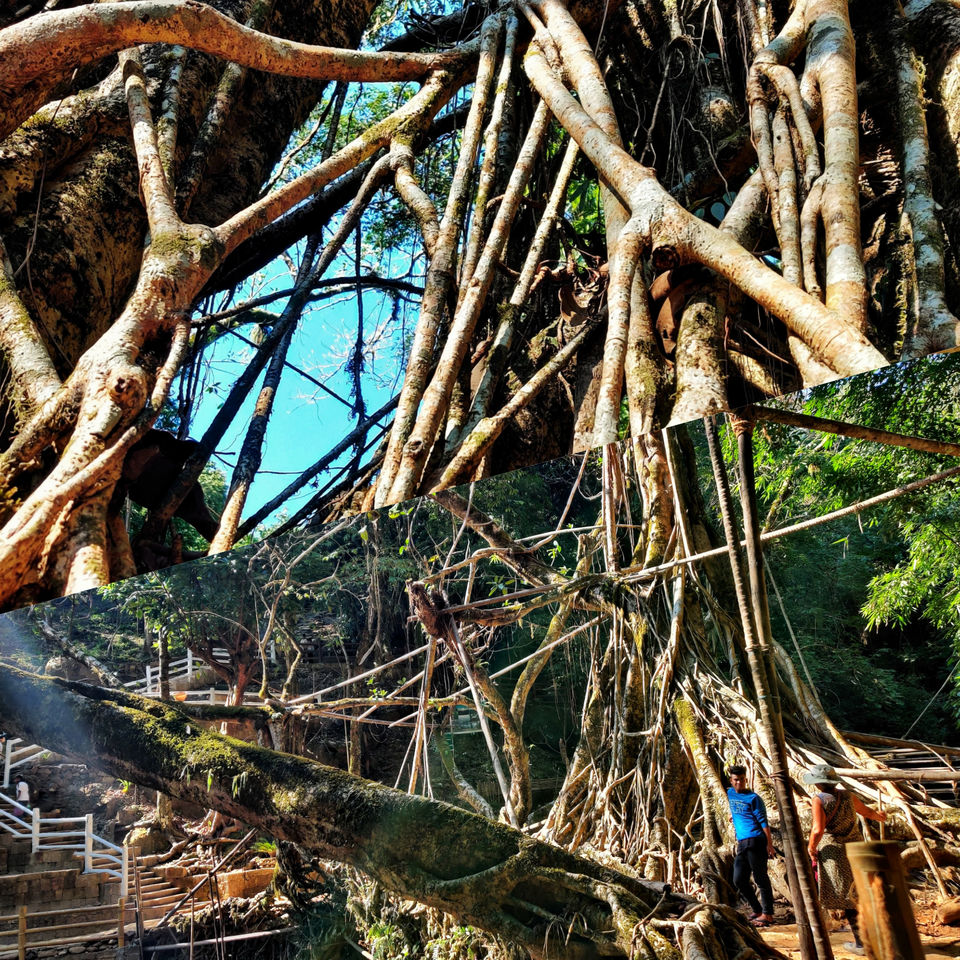 I enjoyed sitting on the rocks riverside and visualized another visit with my crazy friends. An hour later I headed to Asia's cleanest village.
Mawlynnong - The cleanest village in Asia!!
Beautiful flowers did really welcome me. Every house has bamboo in its structure and beautiful garden around. I could see many craft works with bamboo around the houses. People use the bamboo basket for carrying veggies and other goods. Similar ones used as dustbins too. I saw kids playing around, but they never left the places dirty. Well, they were perfectly trained to be part of the cleanest village. Train them young!!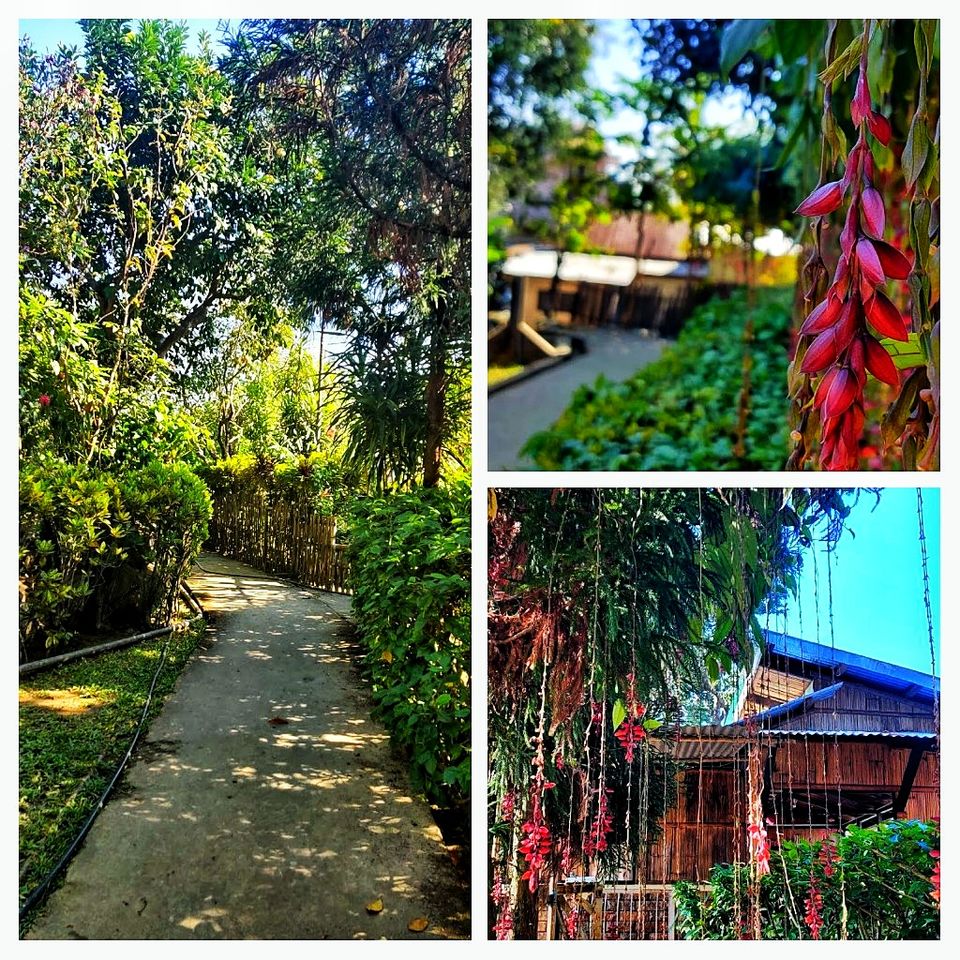 While I was returning around 3 PM, I thought of exploring the small towns on my way. There were ladies selling bamboo shots pickles and I understood Bamboo has a significant role in their life as I had been seeing bamboo everywhere.
Thaipo-the big momos from Meghalaya are delectable. However, it tasted different from regular momos I get in Bangalore and found yummy. Another lady was selling only lemons. These are special long lemons and are a bit sourer, I bought a few and trust me, these ones are the best!! I didn't stop anymore. I just looked out and enjoyed the beauty of the valleys on my sides. Weather was so cool, the breeze was just playing with my hair and I loved it.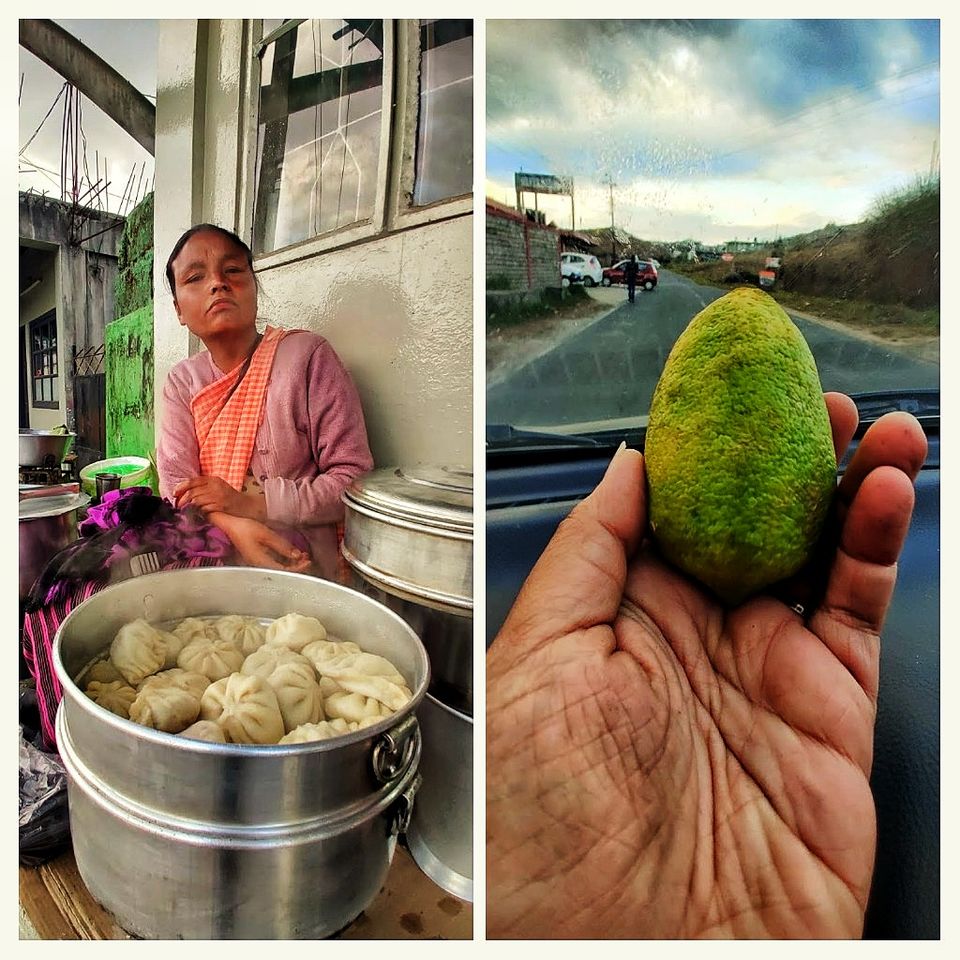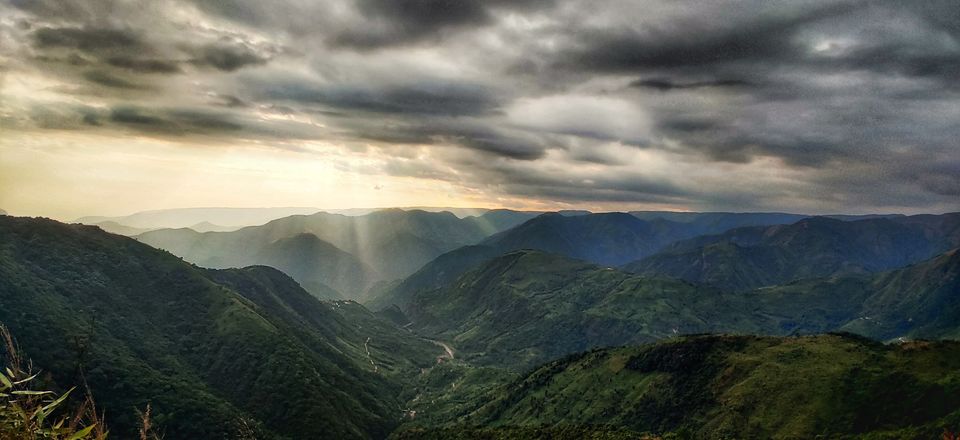 Back to my hostel, it was for the second time I was staying in a hostel. As I reached early, I had ample time for socializing. I met a few bloggers, cyclists and bikers from other parts of the globe. Everyone started sharing their stories and this continued for a while and we all enjoyed it. I got two amazing souls from there.
Meghalaya was breathtaking indeed!!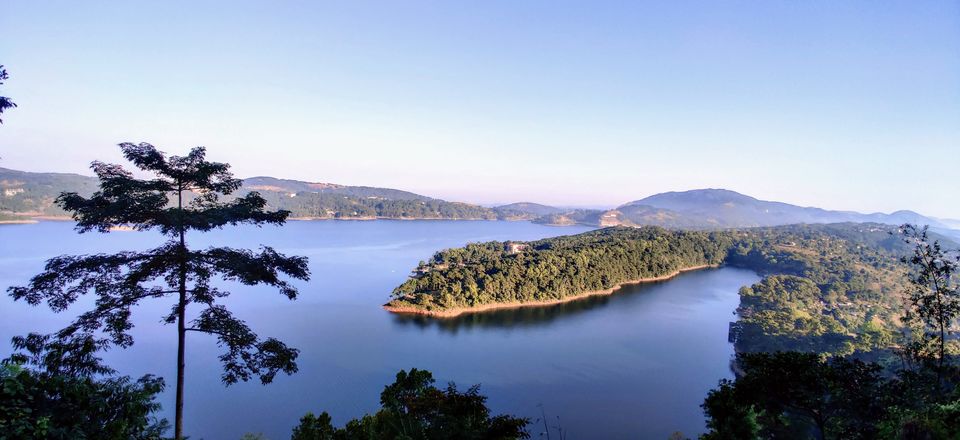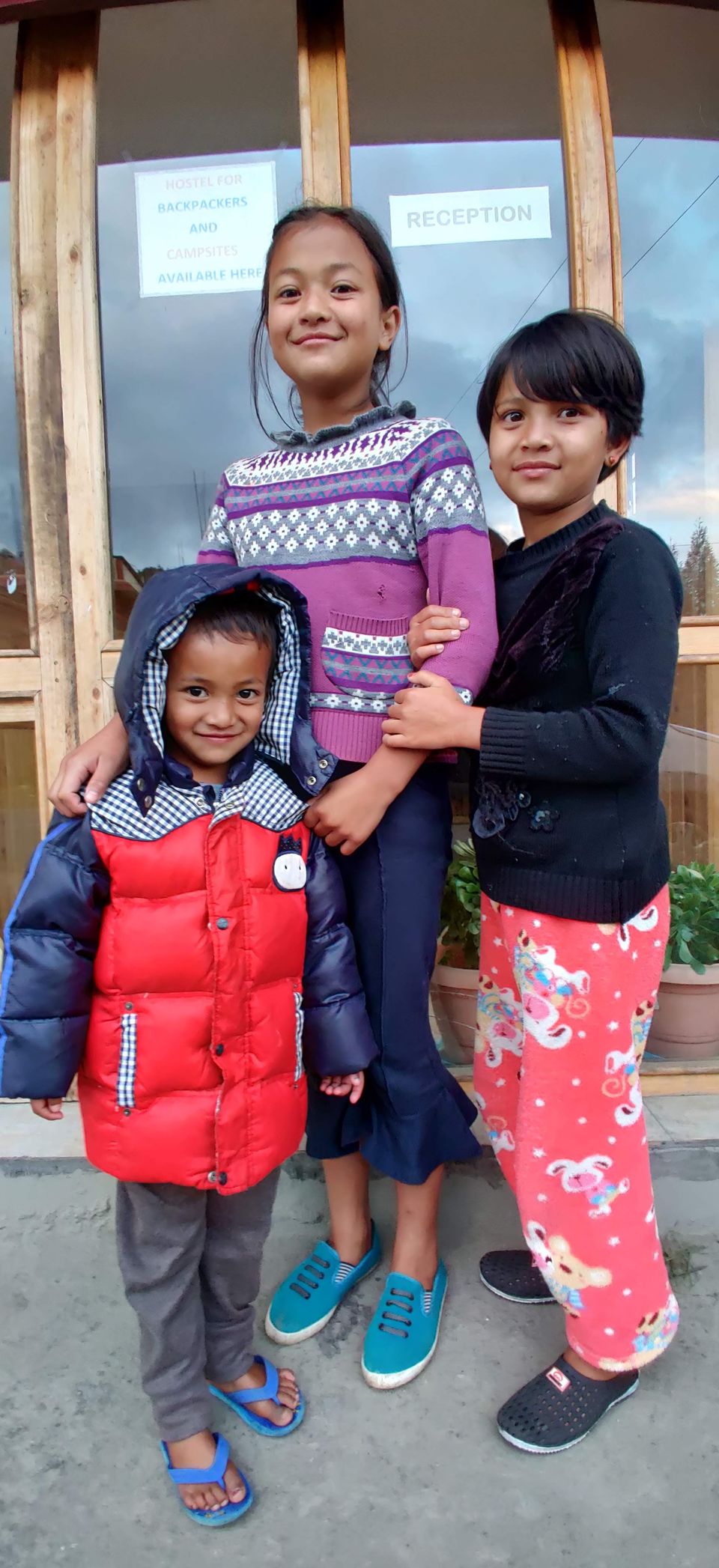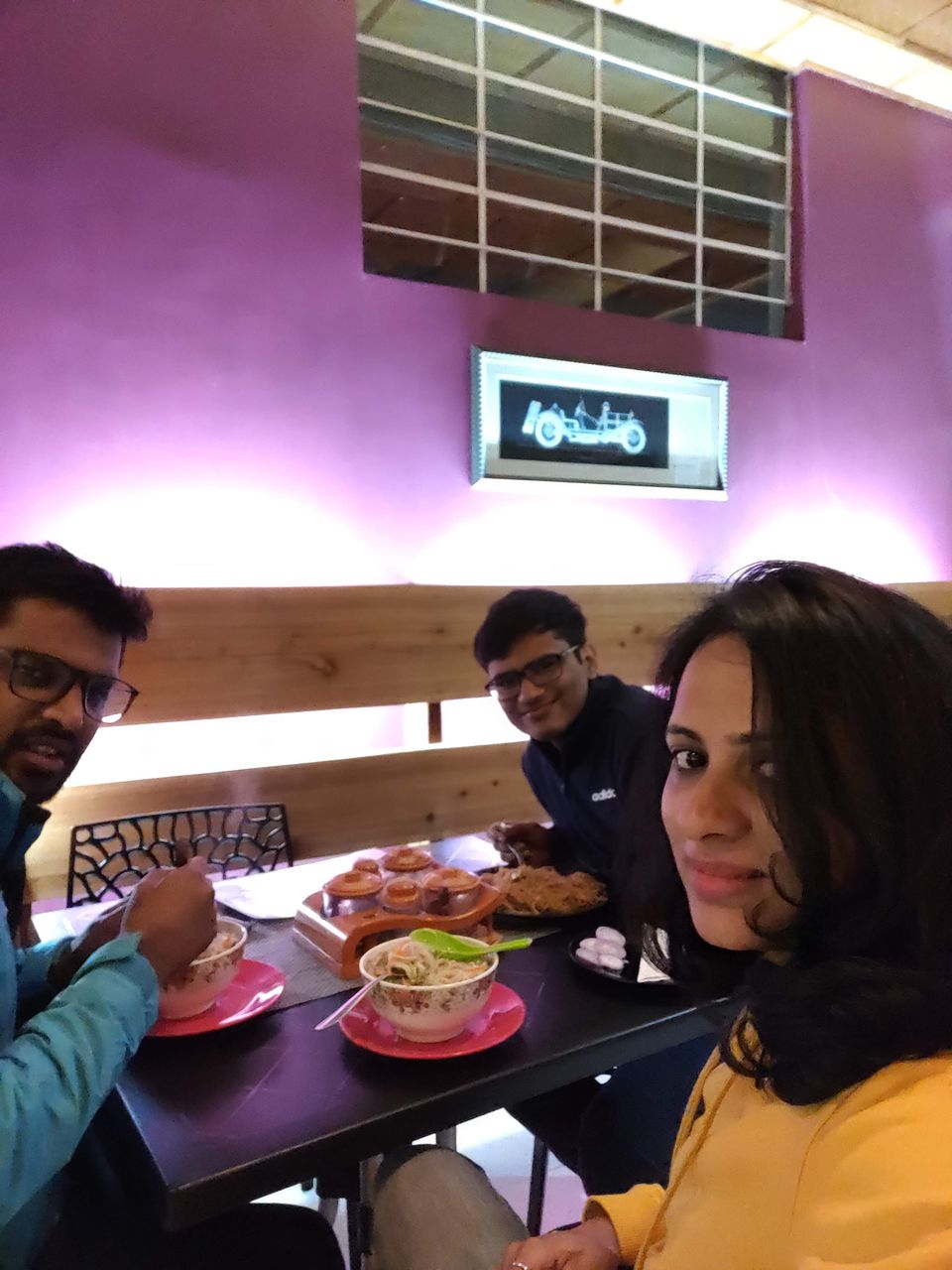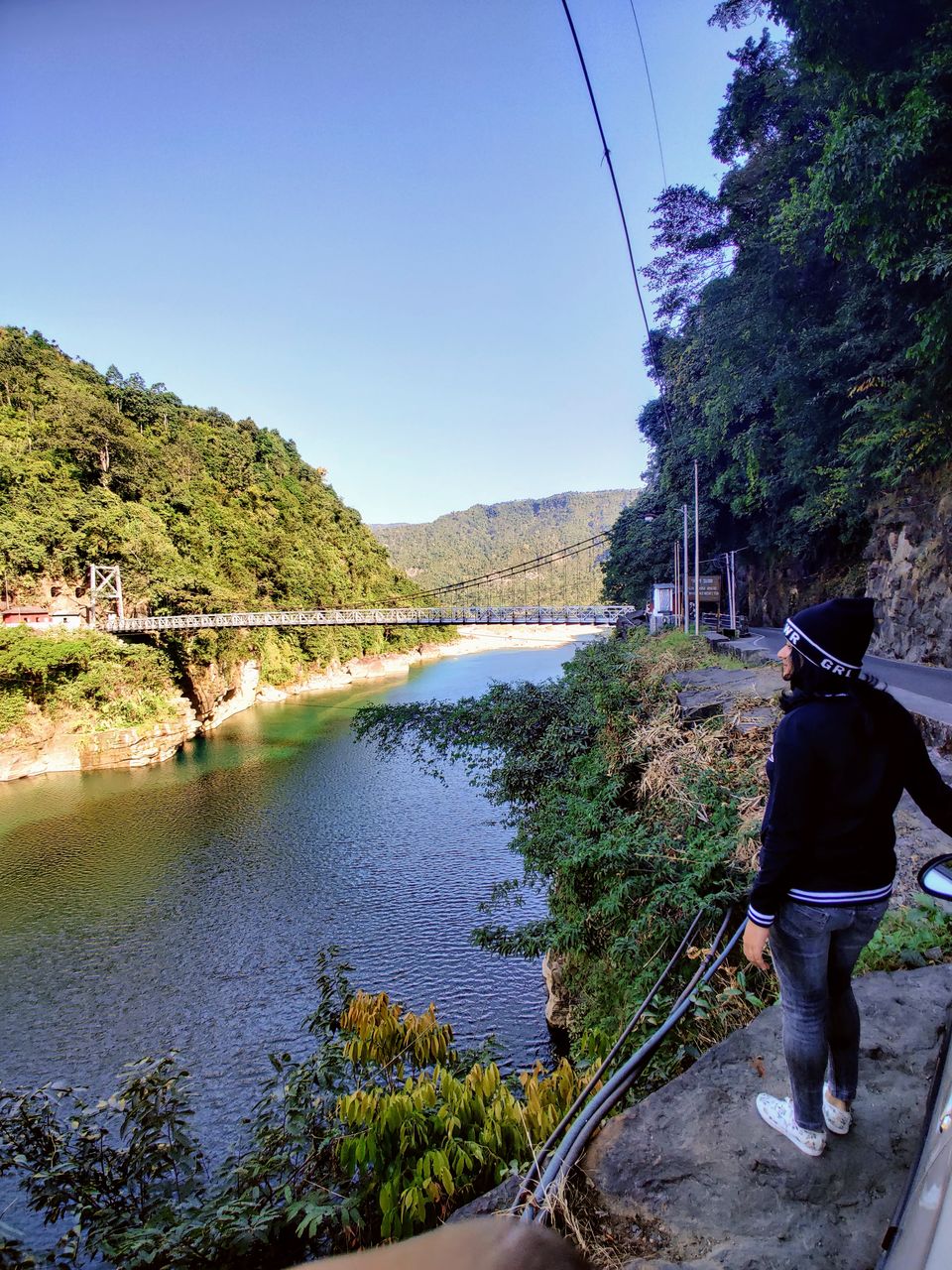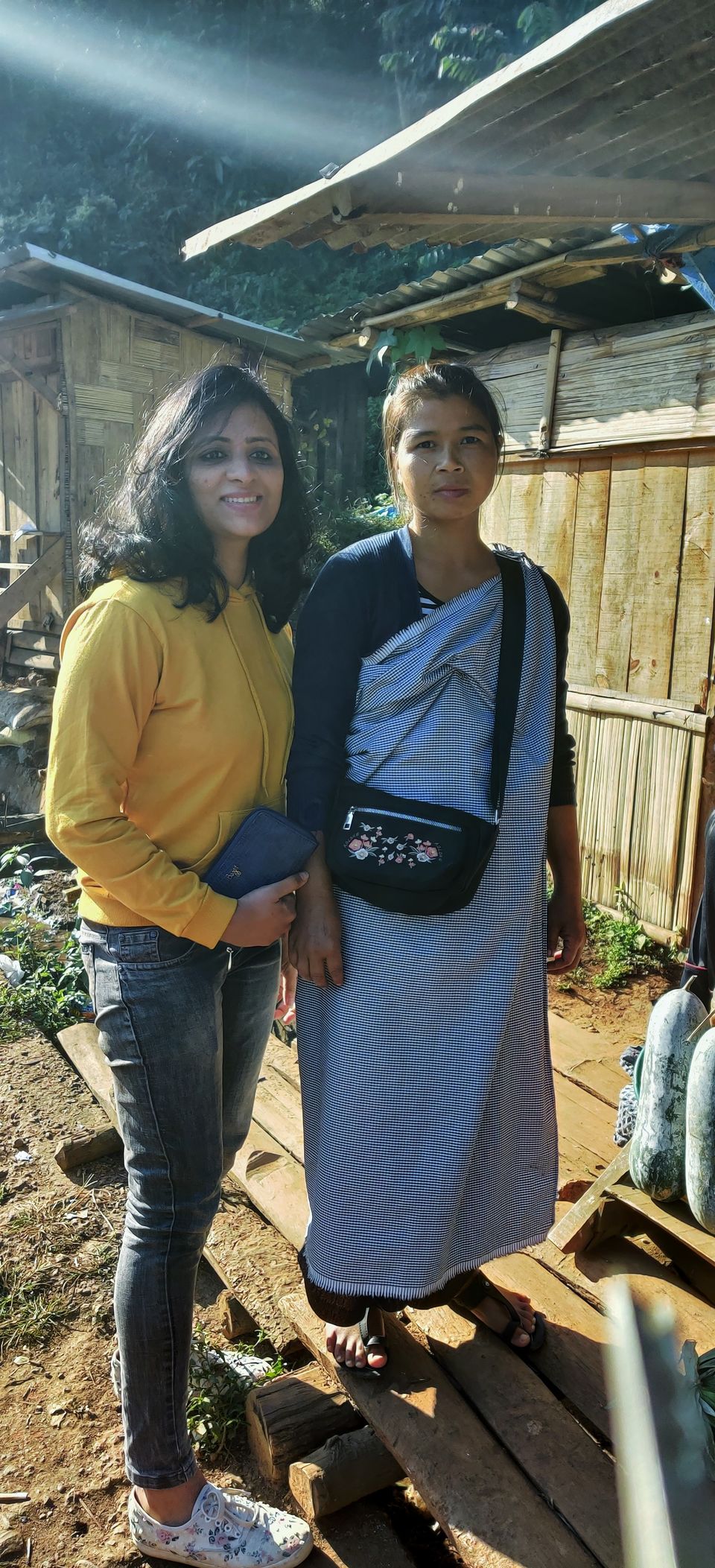 Frequent Searches Leading To This Page:-
2 days trip to meghalaya, 5 night 6 days shillong itinerary, meghalaya itinerary for 6 days, meghalaya itinerary for 7 days, meghalaya one day trip