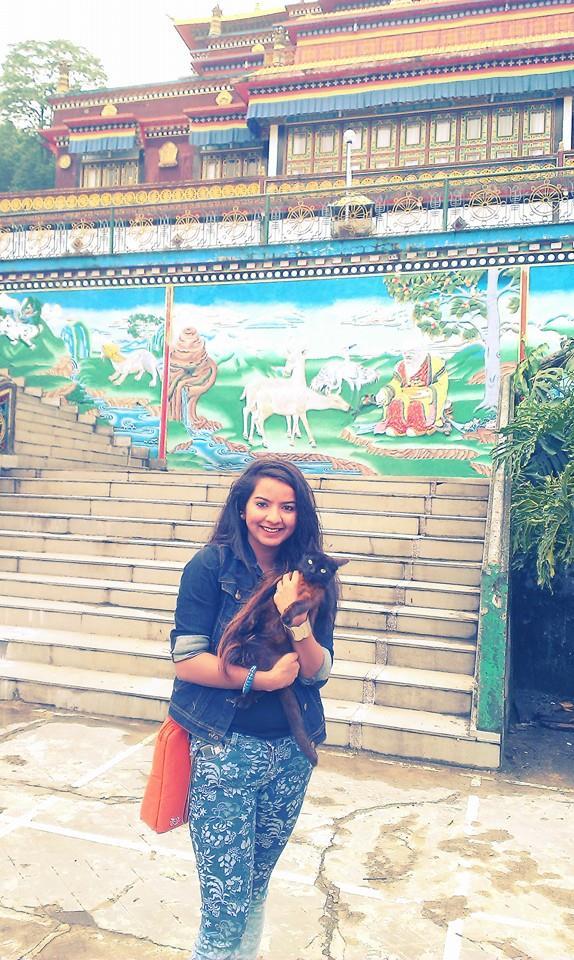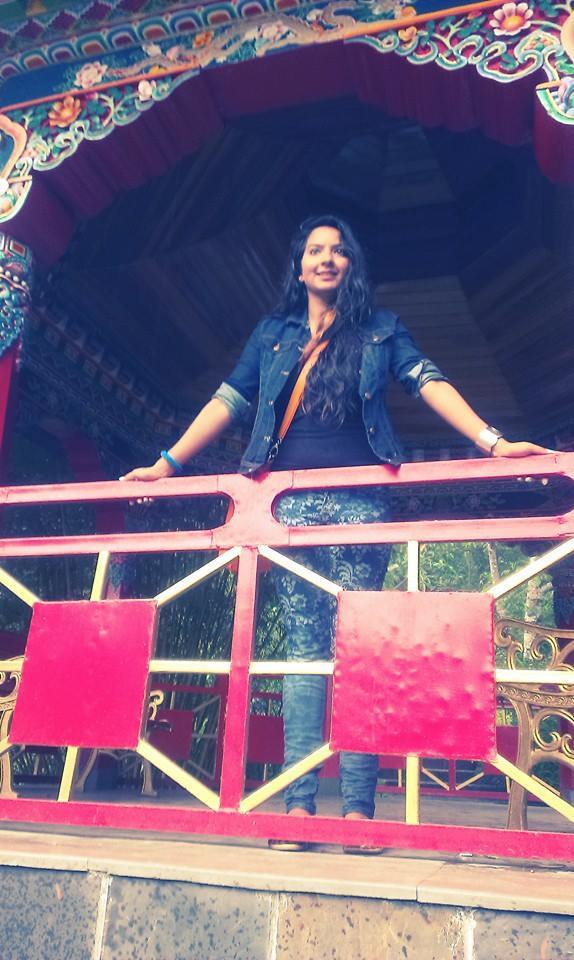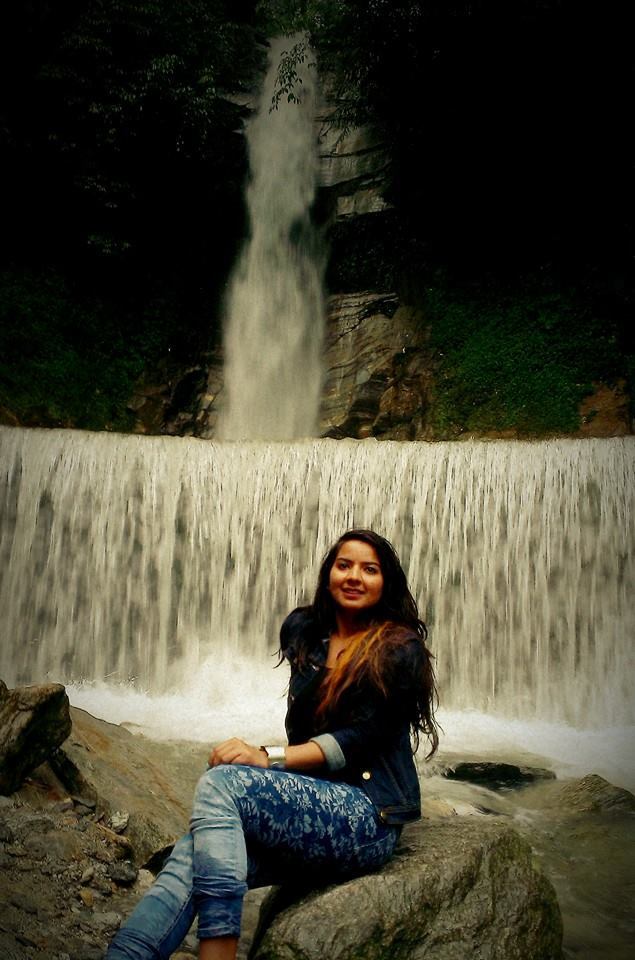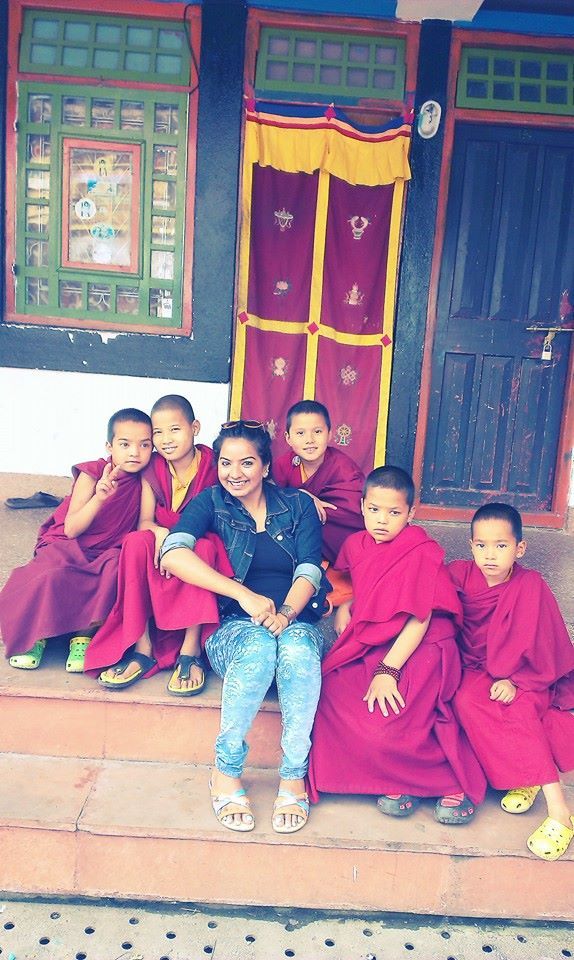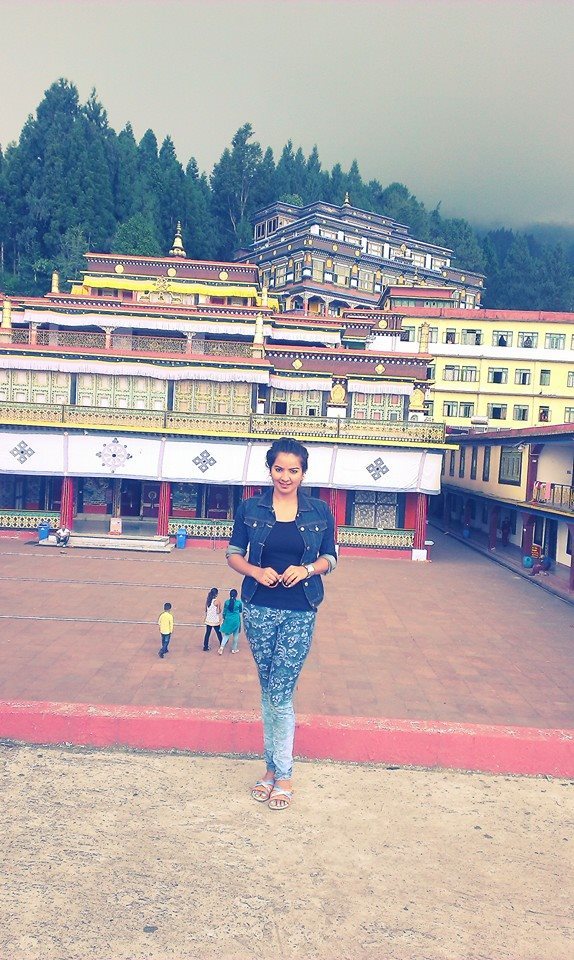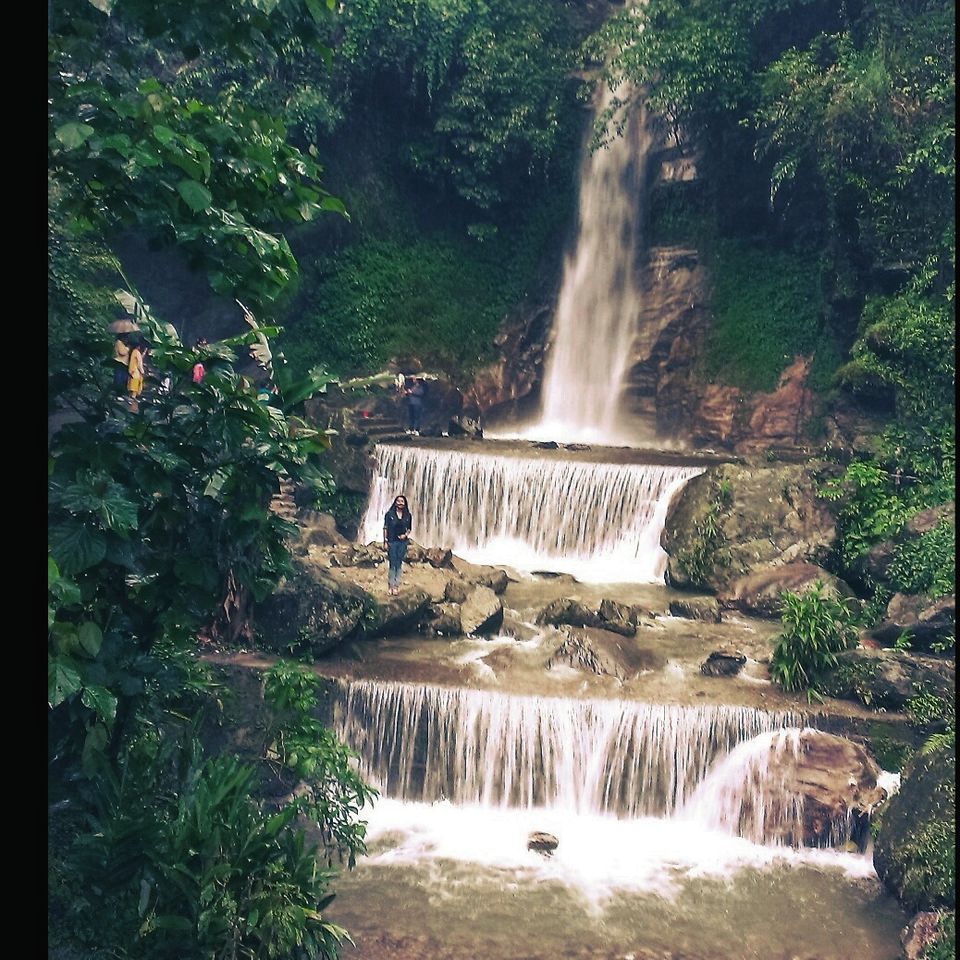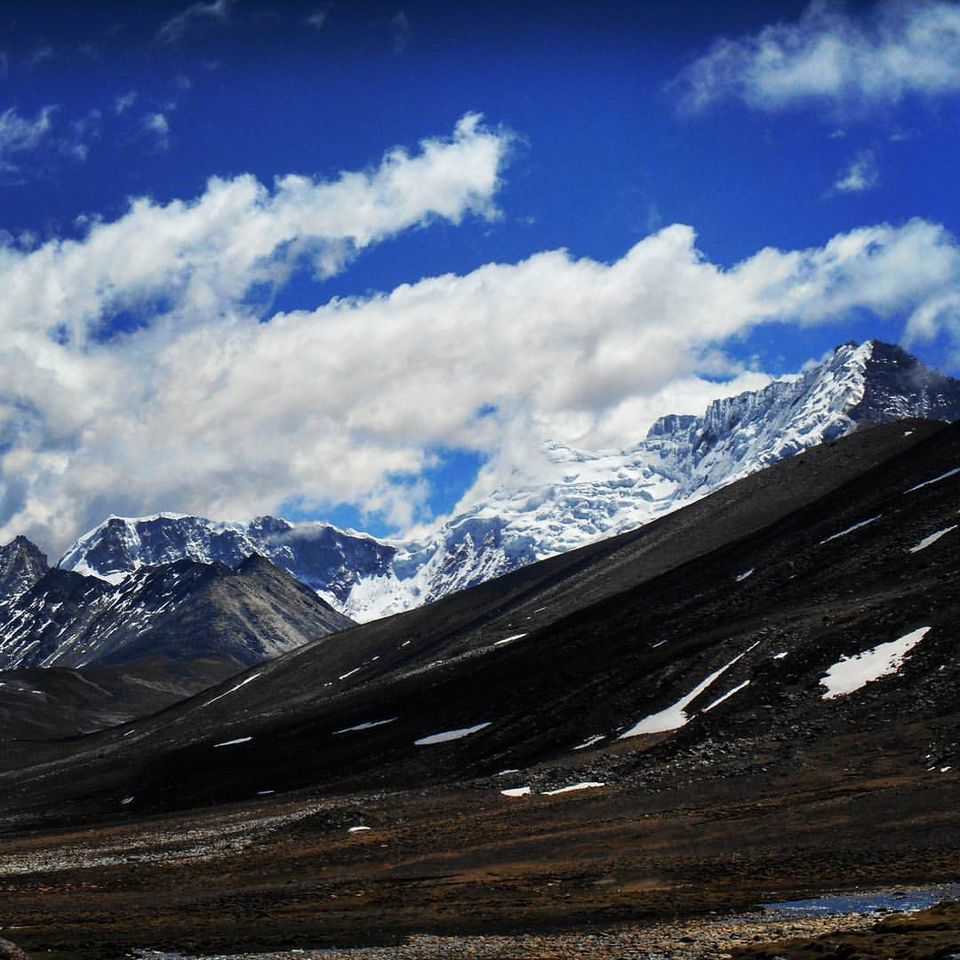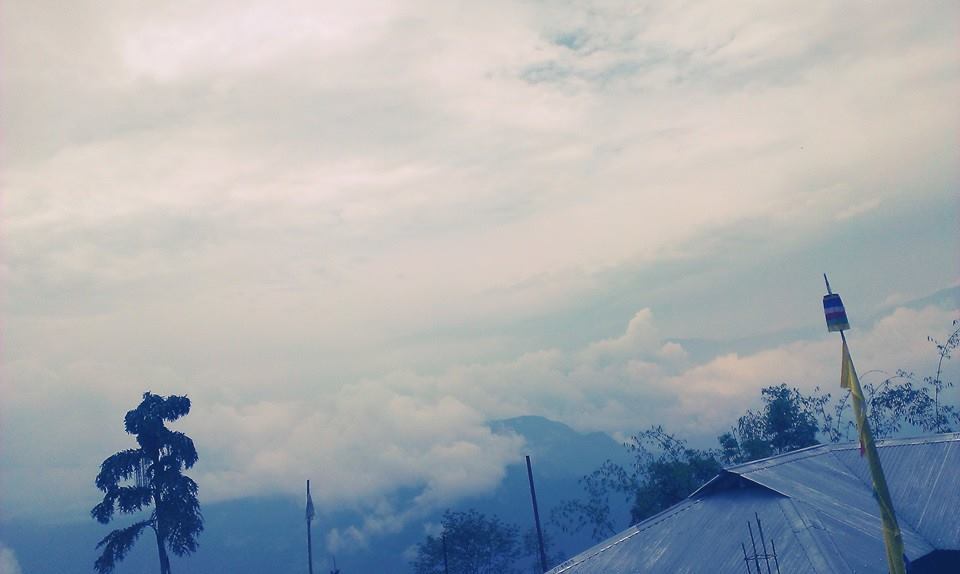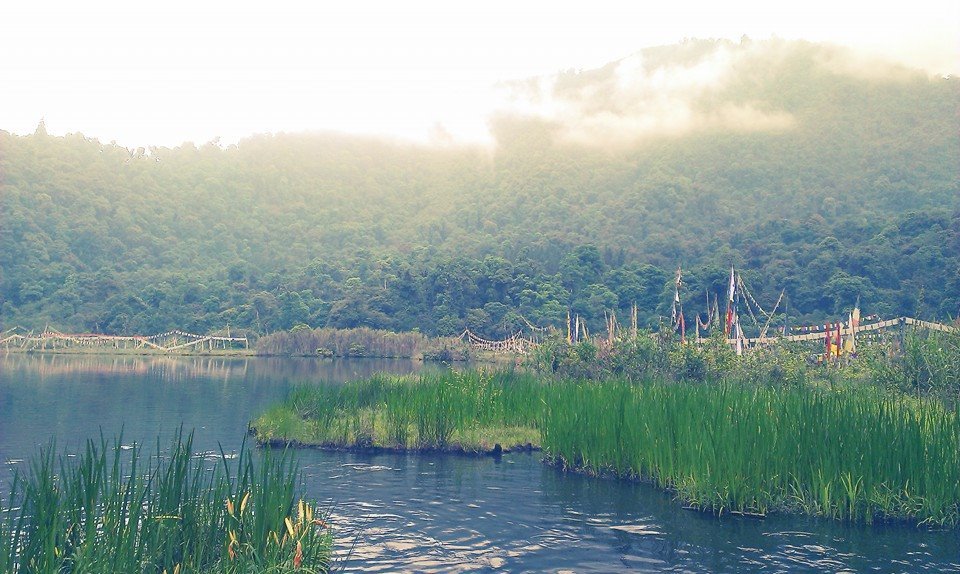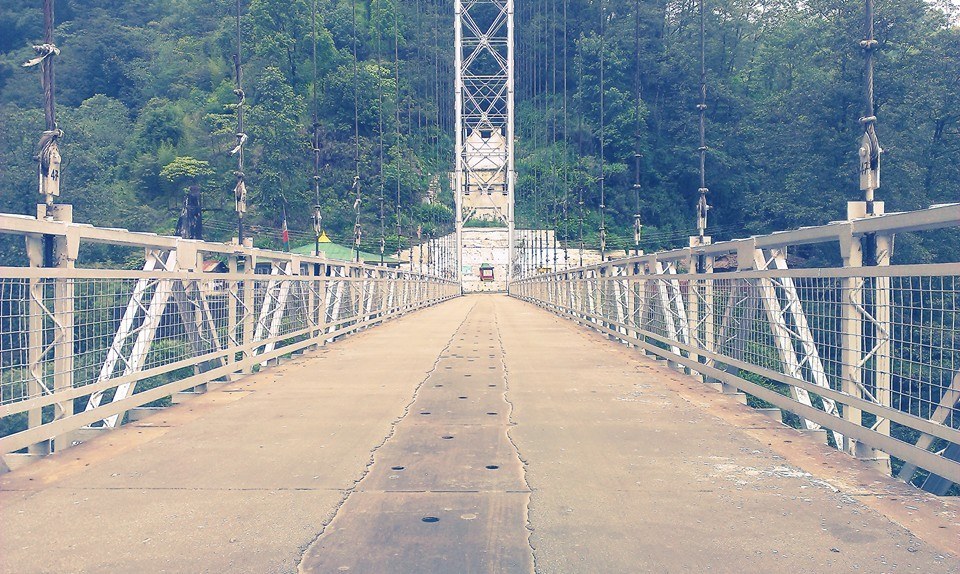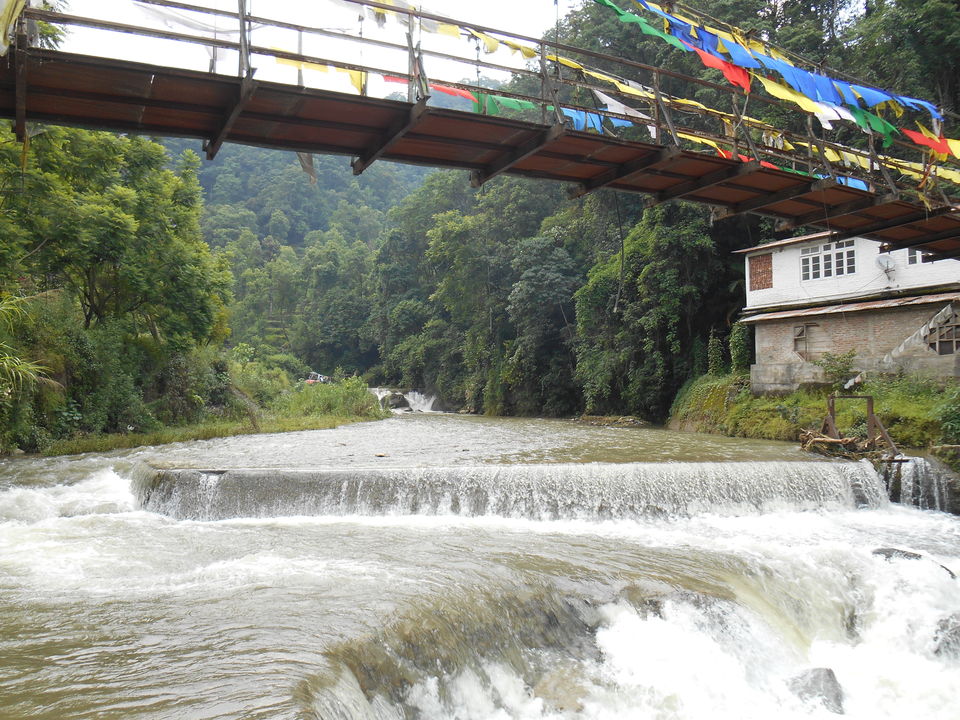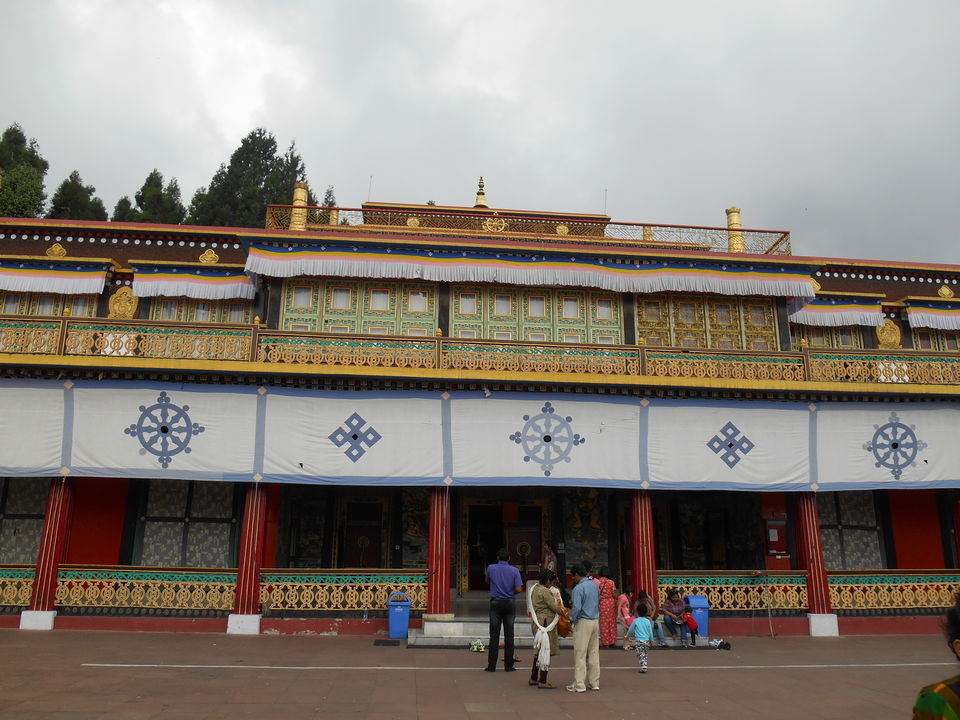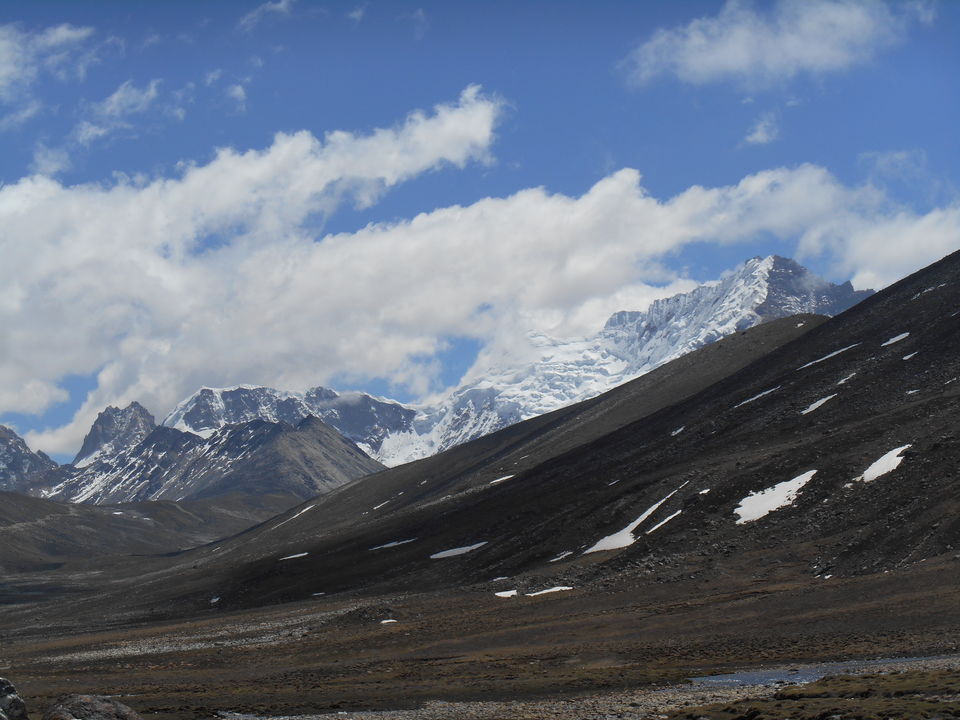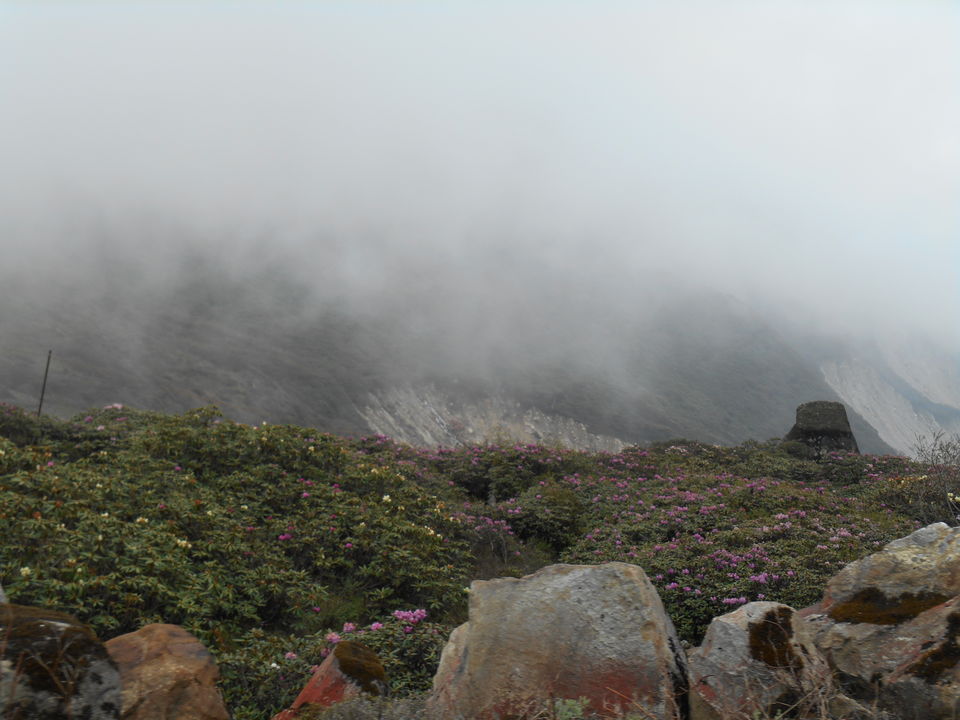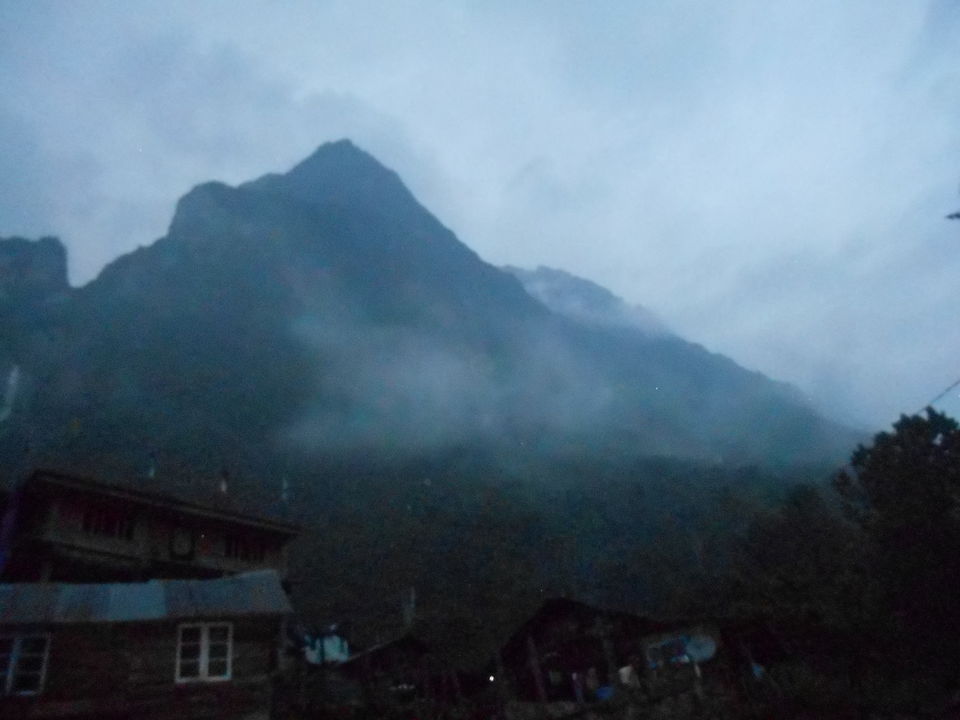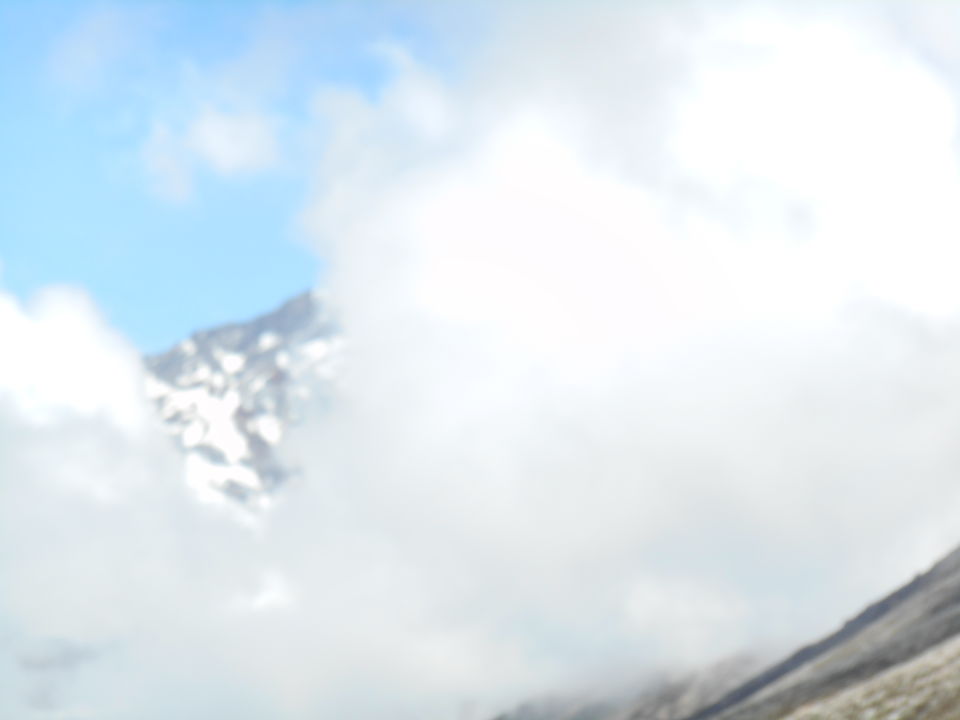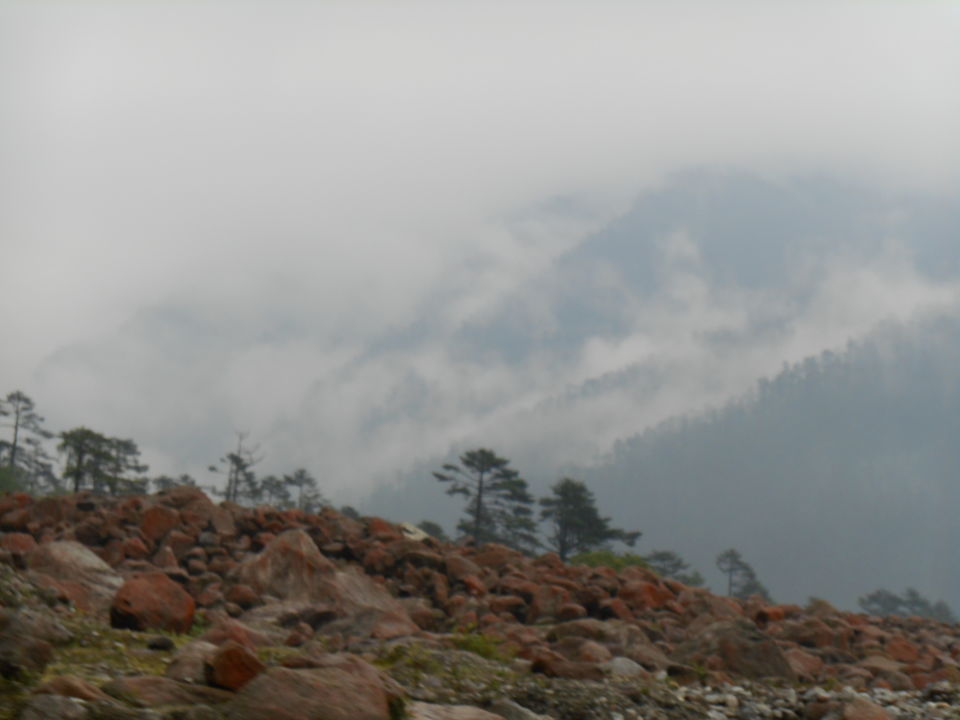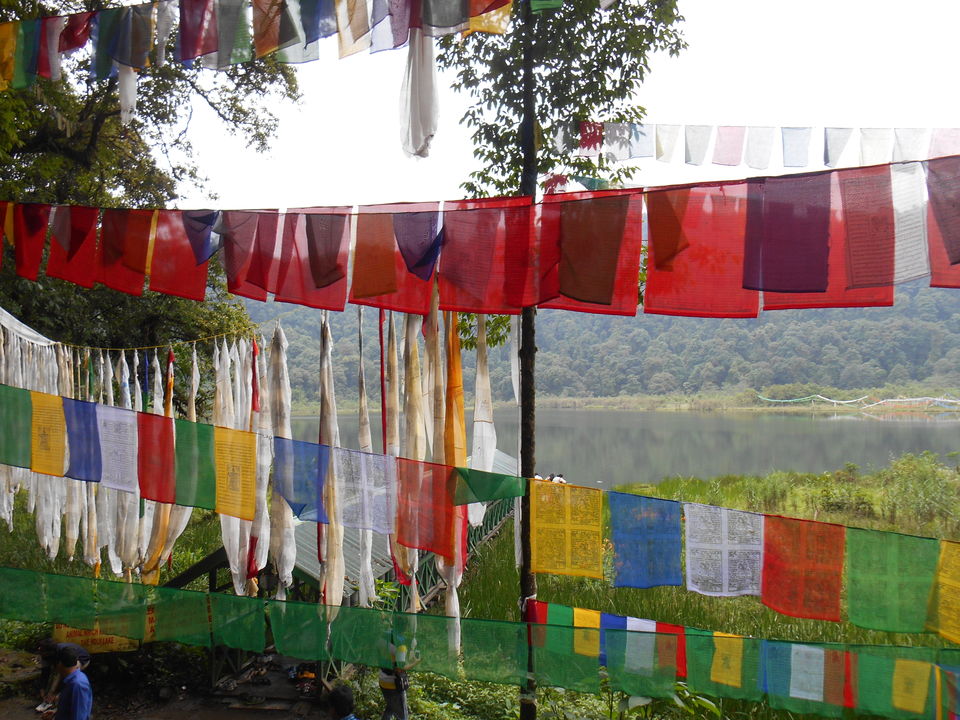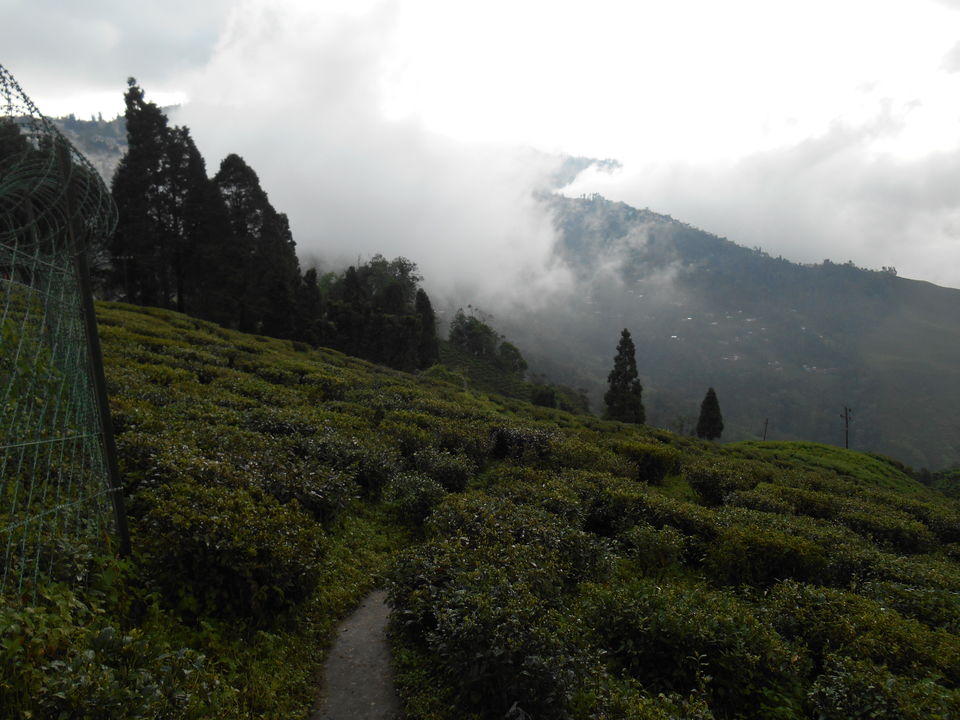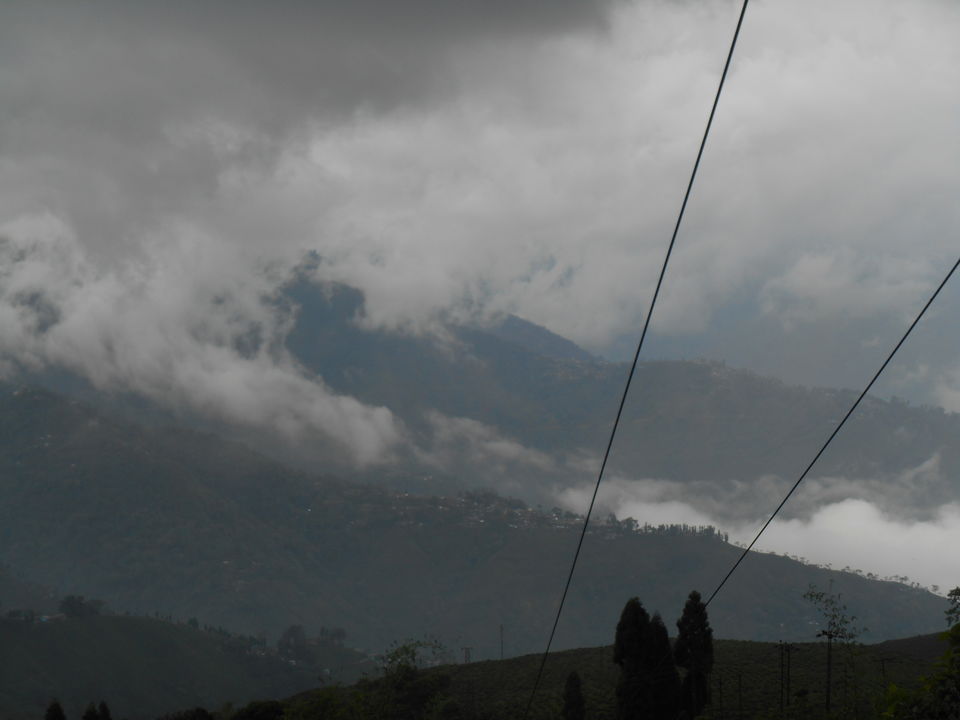 Being a girl/women in India and travelling alone doesn't go hand in hand...people ask on your face " Are you mad?" , "Its so unsafe", "You drove/went all the way , all alone???"
To answer all the questions above - Yes , I did and am so much happier, confident and in sync with myself.Post talking with my group of friends ... and all of who were not available or ready or had financial hassles to go with me. I finally decided to head out all alone to Sikkim.
When the scorching heat of Delhi had exhausted me to the core , I took a break for a good 2 weeks.While deciding the destination, my focus was natural beauty, peace and a place which is not very commercial. Therefore, I chalked down two places - Gangtok and Darjeeling.Due to summer holidays, I was getting expensive travel and hotel packages, so I decided to explore on my own.I booked the flight one day before heading out for my much needed break since my trip was planned all of a sudden. I spoke to one of the hotel before I reached and asked the receptionist to hold a room for me and I was lucky enough that it was available once I reached there.
My flight journey lasted for 4 hours and I landed at Baghdogra airport at 4.30pm in the evening.I was very excited and curious as I was alone and had managed the first step.After I collected my baggage from the counter , I rushed to the pre-paid taxi booking counter.
As I headed out of the airport towards the taxi stand...rain was pelting down therefore none of the taxi drivers were interested to go to Gangtok and whosoever was, asked for Rs. 3500/- which was very expensive.Therefore, I went to individual travellers from there or families who could accommodate me with them on the way to Gangtok as I was ready to pay my share for the same.
Finally, I found a family who agreed as they were going to Gangtok and we booked a taxi guy who was charging Rs. 3500/- and made the journey thereafter.The roads were pathetic and thus, it took us 6 hours to reach Gangtok due to heavy rain. So,after paying my share part (500) to taxi driver i reached the hotel around 10.30pm and it was in Tadong, Gangtok. The owner of the hotel was so sweet that she(I called her Auntie) prepared dinner for me even though the kitchen shuts at 9pm.I ate my dinner and had a bath, fell fast asleep.
Next day I woke up at 6:30 am to the chirping of birds and got ready, I went to the dining area of the hotel and ordered Tibetan breakfast, during the breakfast I met an auntie (hotel owner ) I tried to find out the way to explore this city better and in a safer way. She helped me with enough details about the place so I decided to go to the taxi stand and hire one. I spoke to one of taxi driver's and negotiated for entire day sight seeing and finalized it for 1200 INR, as normal charges are 1800 to 2000 for entire day sight seeing. I moved towards my first destination Rumtek Monastery but on the way I found very beautiful water fall with park (park is no more operational now) called Twins Dragon.
After capturing pictures, I continued towards my destination Rumtek Monastery in my taxi while enjoying the scenic beauty on the way.
It took me 1.5 hours to reach Rumtek where I met lots of friendly little monks wearing their traditional attire "Buddhist Monastic Robes". They were very friendly and helpful in nature and they wanted to give me a tour of their Monastery. I found their gesture very endearing and warm and we finally ended up becoming friends and clicking pictures.They took me for a tour of their monastery and showed me their rituals and daily prayer practice where they played an instrument which was played by elderly monks and they said that the objective of this is to bring peace and positivity in the world.The music which emanated from the instruments once played together by so many monks was really mesmerizing and positive, they chanted some mantras before they played these instruments.
I felt that I was cut apart from the world in general and tried to understand the world they had created inside the monastery, I spent around 2 hours over there, played with the child monks and finally bid adieu to them.
My next stop was Lingdum Monastery which was around 6-7 km away from Rumtek monastery. The views on the way were breathtaking so much so that I didn't feel bored or tired at all and time flew just looking outside the window.The sculptures inside the monastery were very beautiful, gold coloured Buddhas and the domes of the monastery were designed with gold and multi colour patterns which looked exotic even from a distance.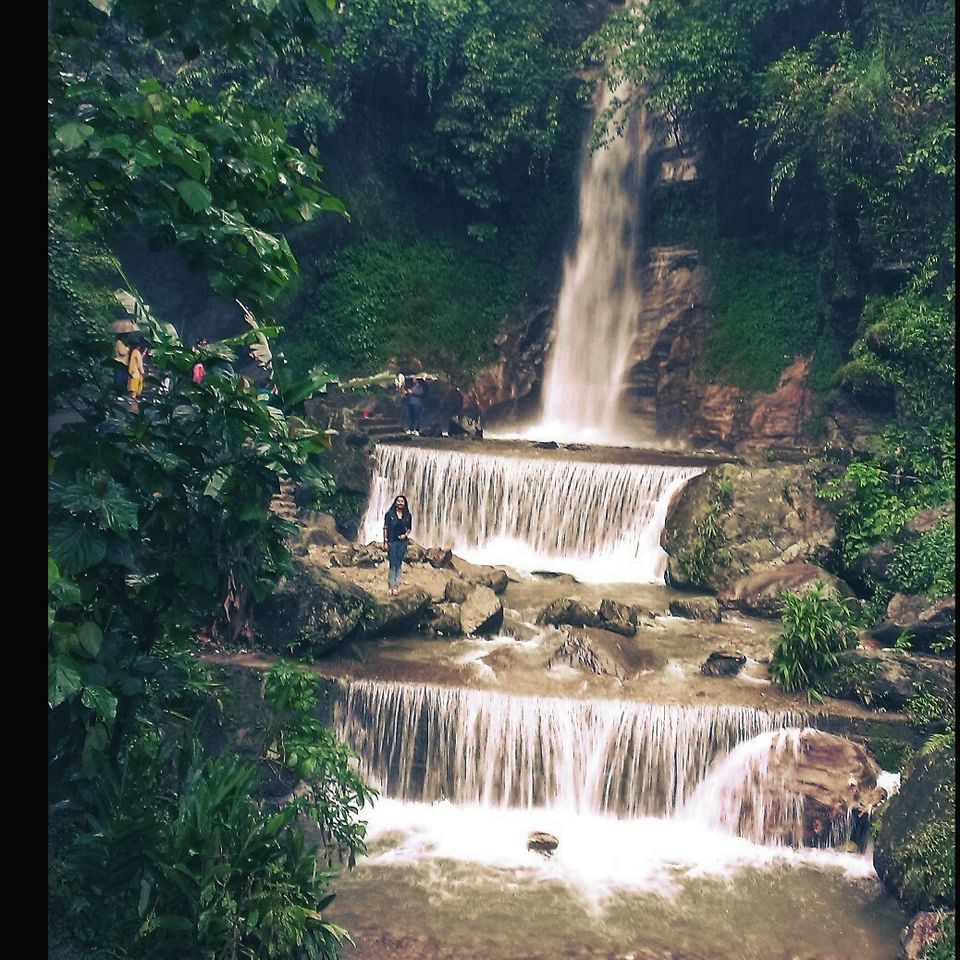 From there I moved ahead towards Ban Jhakri falls which is a very famous tourist attraction here with a beautiful park surrounding it. On the way, it started raining. The fall looked amazing and I wanted to sit and relax there for ever. In the park vicinity, they had statues of tribal people from Gangtok which looked like real people. I sat under the water fall and played with the water, since it was already raining I got an umbrella on rent for just Rs. 30. I spent some time there , had some yummy thukpa with black coffee and moved on as it was almost getting dark.In hilly areas the days are shorter so it was getting dusky.
I headed towards my hotel Tashi taghey which was 30 kms from the last point,it took us 1.5 hours. I reached my hotel around 7.30pm and since I was drenched due to the rain so I took a warm water bath and ordered dinner.
In dinner I ordered very amazing and scrumptious meal of non-veg thali comprising of Chicken curry, rice, salad, papad and mix-vegetable. It was so delicious that I could travel back again just to relive that taste again.
The owner of my hotel had a pet cat called Doma,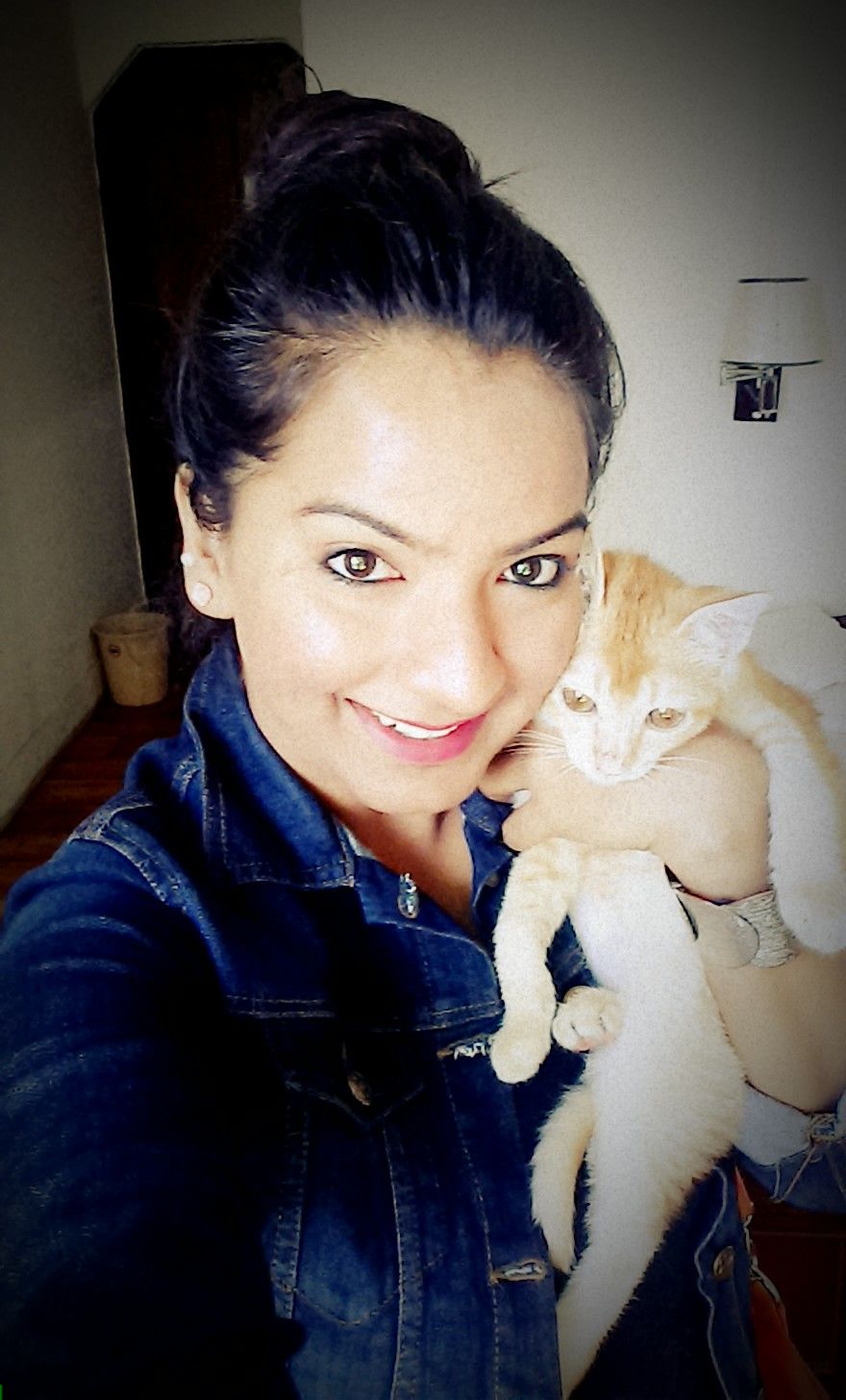 she became very pally and started coming to me to play every now and then. I really miss her so much so that if I could get her to Delhi I would have gotten her in my flight. We played for a while and then she dozed off at my bed however, the owner came and took her away and I finally fell asleep.
Day 2 - I woke-up in the morning around 7am and got ready by 8 so that can get more time to explore east Sikkim, I went to the taxi stand and hired one as they charge 800 to 1000 for entire day sightseeing. my next target point were -
Do Drul Chorten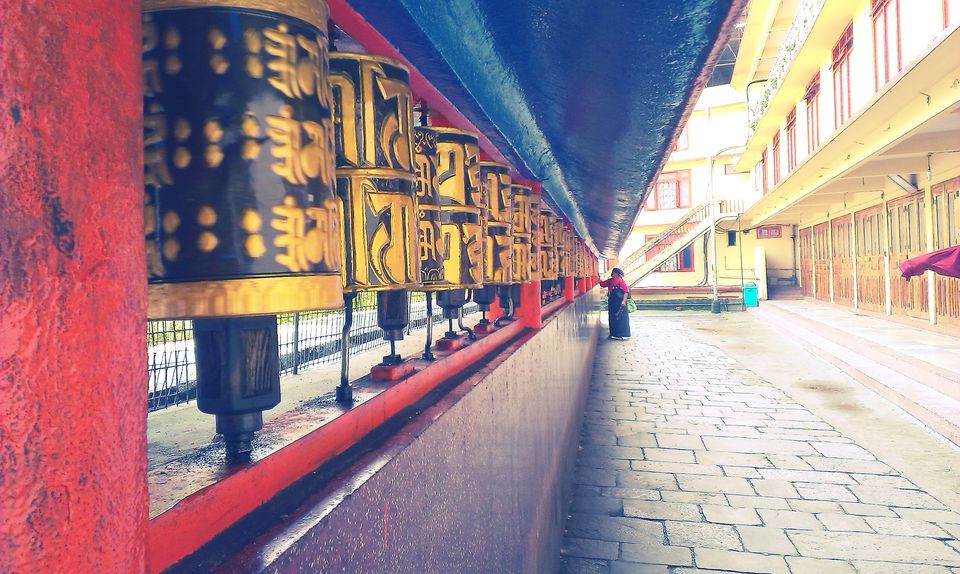 Namgyal Institute of TIBETOLOGY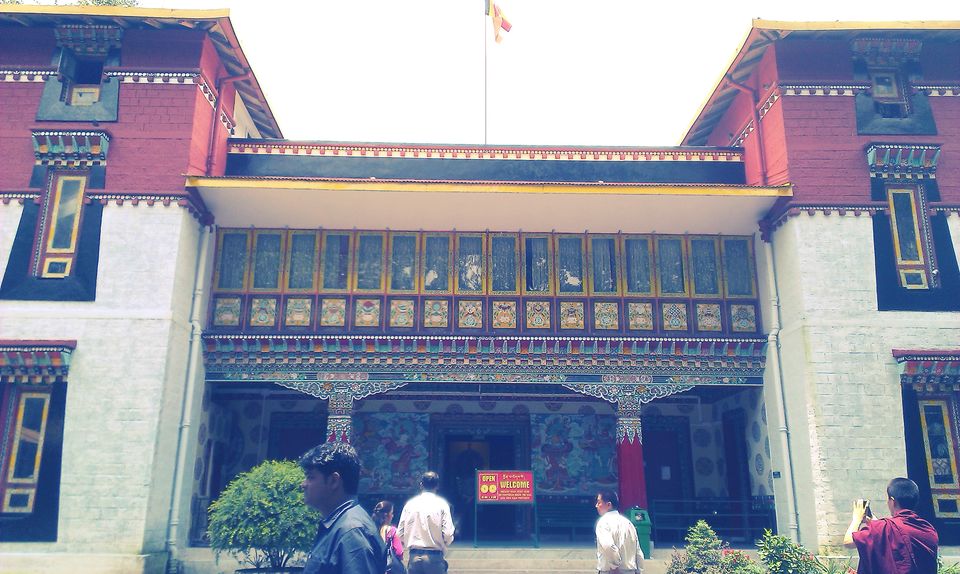 TASHI VIEW POINT
GANESH TOK
ENCHEY MONASTERY
Hanuman Tok
Himalayan Zoological Park
Bakthang Waterfall

Roap way
Botanical Garden,flower show.
After an entire day sightseeing I went to MG market, its very famous shopping point for tourist as well as for locals. I went to A Tibetan food restaurant for an evening snacks and while having coffee, I started conversation with locals, and came to know about few interesting places like Lachung, Lachen, Yumthang valley, zero point hot spring, Gurudongmar Lake and decided to explore this place. After paying my bills,Imminently I rushed to the nearest travel agency and booked 2 night 3 days package for lachung and lachen. next day around 10 am I left Hotel for Lachen from Bajra taxi stand and met with an agent and co-traveler.It took 7 to 8 hrs to reach, It was almost dark so spent overnight in hotel as per package plan, Next day in the morning at 5 am we left for Gurudongmar Lake.
We had an early breakfast and left for Thangu Village (4100m / 13450ft), a remote high altitude village of Tibetan Nomads & Chopta Valley on your way to the Gurudongmar Lake.chopta Valley is situated at a height of 14,500 ft. This Valley is also known for its flowers. This is the second valley of flowers in North Sikkim after the more famous one at Yumthang. Both the valleys erupt in a riot of colours in the month of May, June & July.
From Chopta Valley to Gurudongmar Lake is 30 km approx, close to Tibet Border.
Gurudongmar Lake is considered as one of the sacred lakes of Sikkim both by the Buddhist and the Hindus. The lake is named after Guru Padmasambhava, the Indian tantric Buddhist who conducted rituals there. The lake remains milky in colour throughout the year and it is believed that Guru Padmasambhava had touched the lake whilst he visited Tibet from this area. Hence, a portion of the lake never freezes(based on local believes )after half an hour we drove back to Lachen.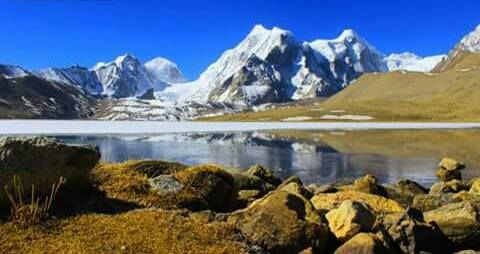 Post lunch, visited the Lachen Monastery and started our journey towards Lachung via Chungthang.On the way to Lachung we Visited the Bhim Nala Waterfall and reached lachung by late afternoon.
Lachung is yet another remote high altitude village of Tibetan and Bhutia people in North Sikkim with towering rocky snow peaks, vibrant rhododendron valley, lush green yak pastures, perennial waterfalls and hot springs.Since it was almost nigh and Was tired so spent night in the hotel so that can prepare myself for another day's adventure.
Next day around 5 am we left for Yumthang, its a lush green valley surrounded by snow peaks on all sides where the tree line ends. after 3 to 4 hrs driving reached to Yumthang , it was so beautiful and weather was very nice, so stayed for an hr and then moved towards Zero point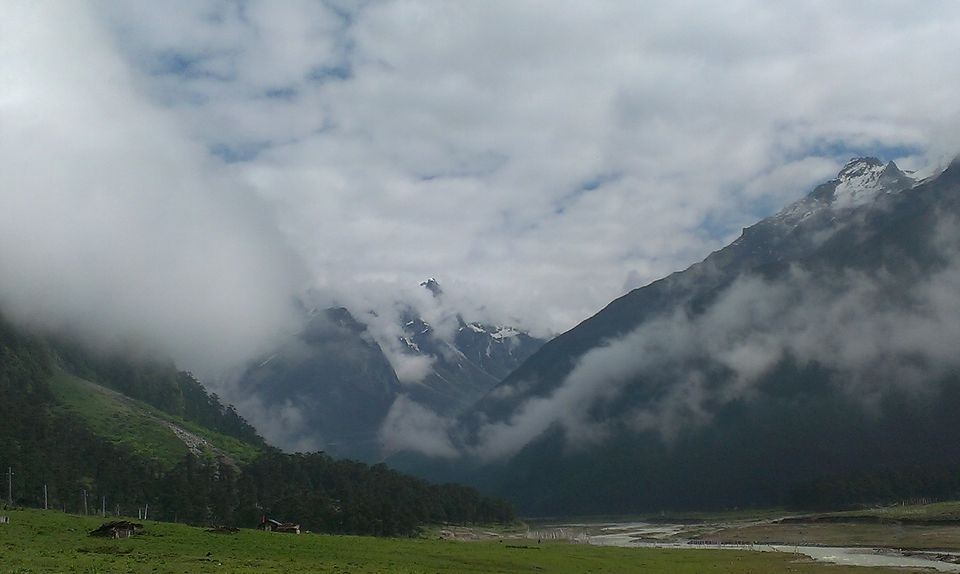 - Zero point is the last outpost of civilization. The road ends here. Peaceful valley and is quite windy - there was not much to hear but just stay here for some time to enjoy the beauty. With the majestic mountains and ice around
Zero point is where the road ends. There is no road beyond this.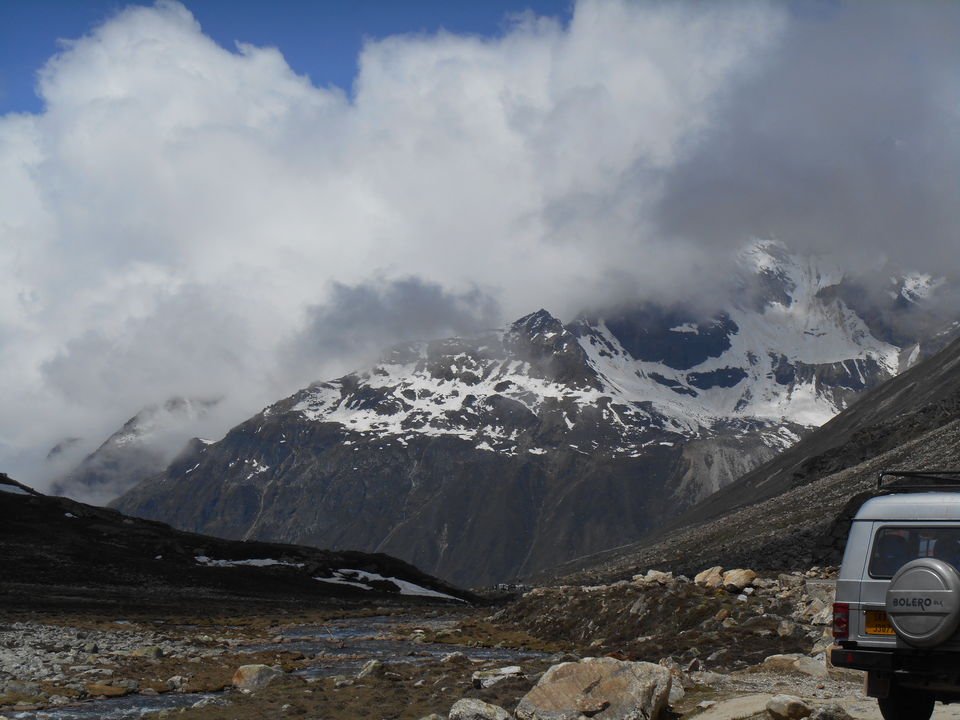 After spending few hrs around 1:30 we Returned to Gangtok by late evening with very beautiful memories.
For next day Tsomgo Lake / Nathula Pass / Baba Mandir / Saramsa were in the bucket list so i packed my bag and went to bajra again to hire a sharing taxi,
around 10 am I got taxi and moved towards Nathula Pass, around 2 o clock we reached Nathula Pass (India -China border ), Photography wasn't allowed so couldn't click
On the way back to Gangtok we stopped at BABA Mandir and spent time listening about the temple -this temple has gained popularity in the last few years due to its history and belief of the followers. According to army folklore was a stickler for discipline and is known to admonish those who do not toe this line. A camp bed is kept for him and his boots are polished and uniform kept ready every night. The sheets are reportedly crumpled every morning and boots muddy by evening. Legend also has it that in the event of a war between India and China, Baba would warn the Indian soldiers three days in advance. Every year on September 14, a jeep departs with his personal belongings to the nearest railway station, New Jalpaiguri, where it is then sent by train to the village of Kuka, in Kapurthala district in Punjab. As per train rule the train reserved seat never left blank, but for Baba reservation is done to travel him at his home town every year with soldiers to drop Baba at his home town.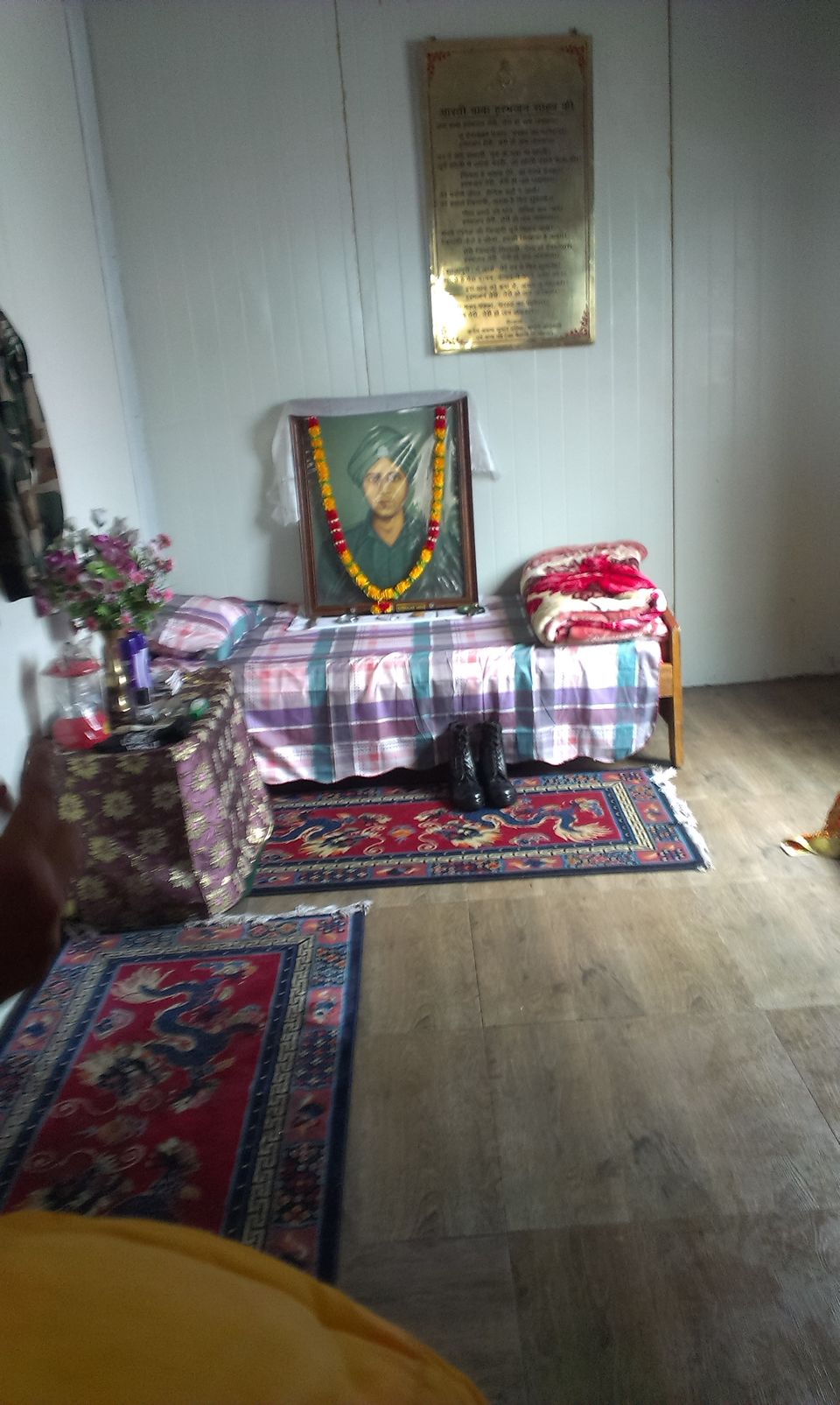 Next destination was Tsomgo Lake- is at 10,500 ft, very beautiful and scenic , Yaks were there for riding. wanted to walk around the lake but since it was very late and rainy too, so we left for Gangtok.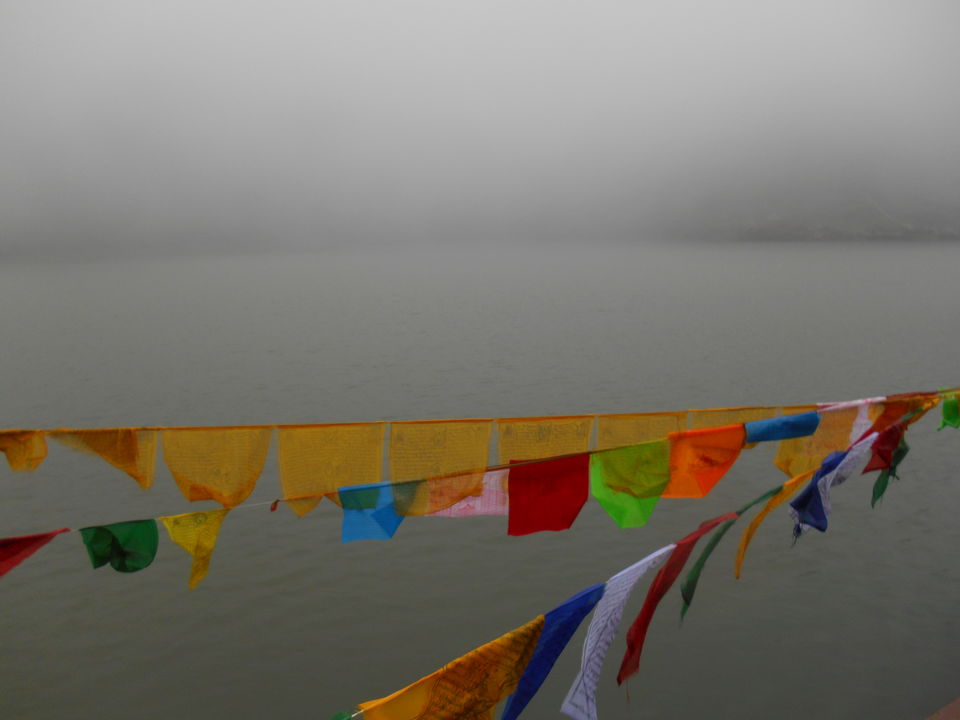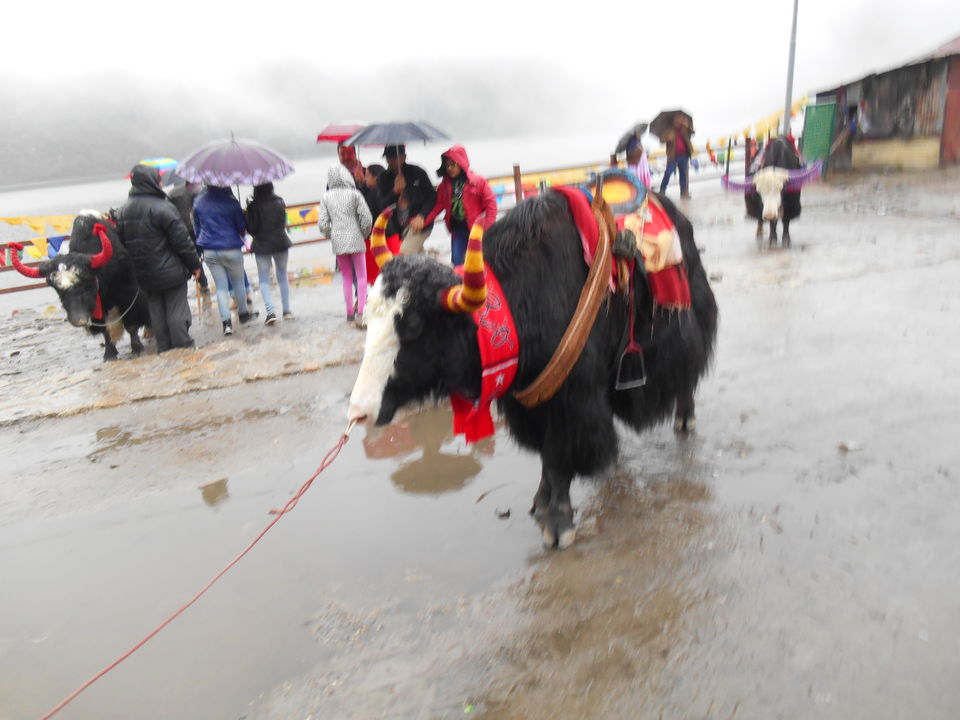 Next destination was Gangtok to Pelling - journey duration 6 to 7 by taxi from Gangtok magnificent views of the snow-capped mountains of Kanchenjunga and its ranges it has a rich history, nature environment and local culture and must visit places are - Khangchendzonga waterfalls, Khecheopalri Lake,Pemayangtse Monastery,Rimbi Water Falls & Karchen Power House,Singshore Bridge, Sangay Falls..
Fare from Gangtok to Pilling – 250 (shared taxi)
Sightseeing (shared taxi) 300
Hotel – 700 per night
Pelling was so beautiful that i didn't want to leave, very peaceful, great mountains view from the hotel balcony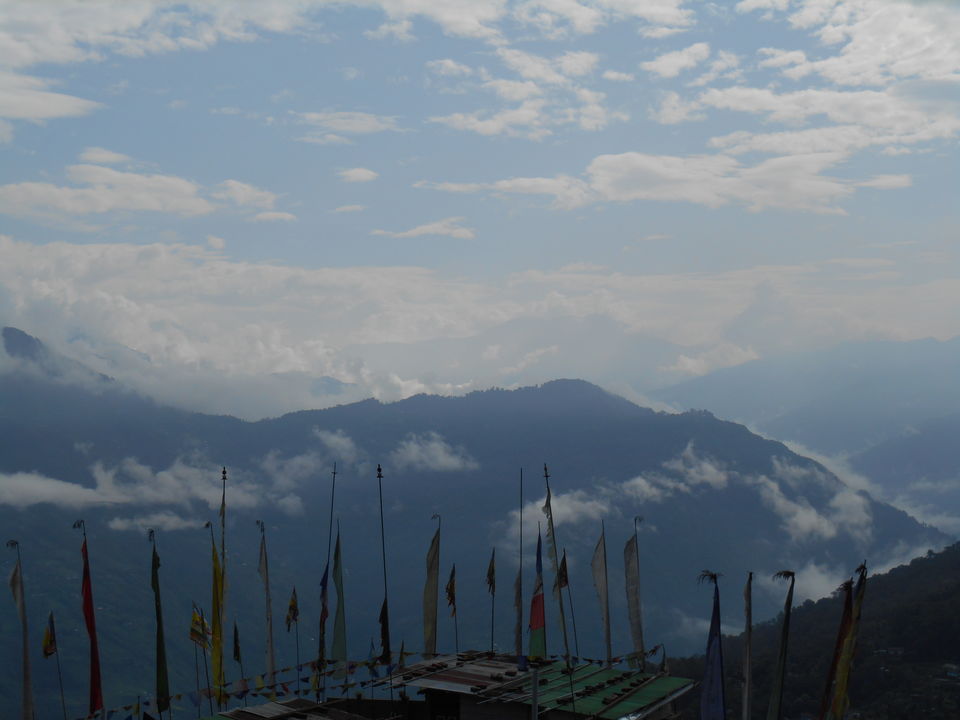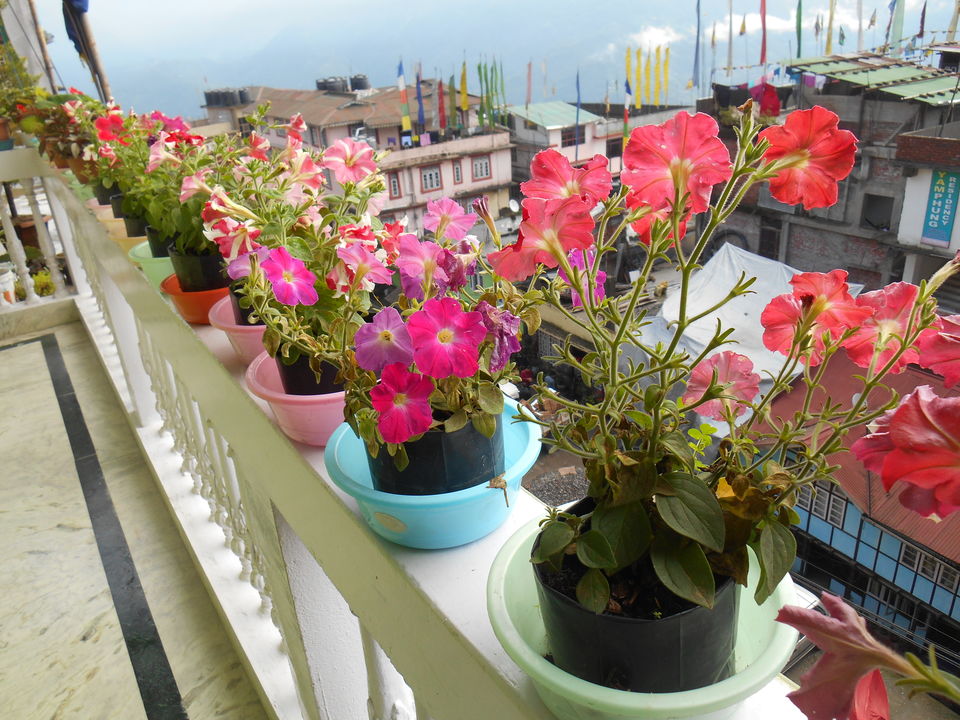 Pelling To Darjeeling - The unprecedented beauty of Darjeeling doesn't need an introduction. Once here, you can enjoy the mesmerising views of stunning Himalayas, Tea gradens and a stay at one of the romantic resorts.

journey Duration from pelling 4hrs approx
sharing taxi fare 200 INR
Hotel Swapnadeep - 650 INR/ per night, Located in Tenzing Norgay Road 5 min walk from mall road.
Must visit places are -
Tiger Hill
Darjeeling Zoo
Batasia Loop
Darjeeling Ropeway
Darjeeling Mall & Chowrasta
Rock Garden & Ganga Maya Park
Bengal Natural History Museum
Observatory Hill and Mahakal Temple
Japanese Temple & Peace Pagoda
Ghoom Train
Happy Valley Tea Estate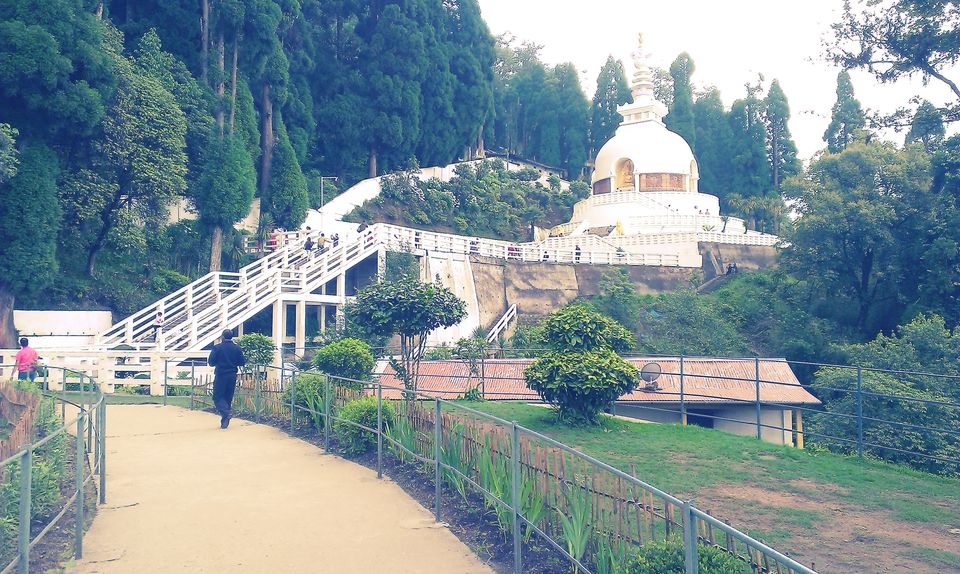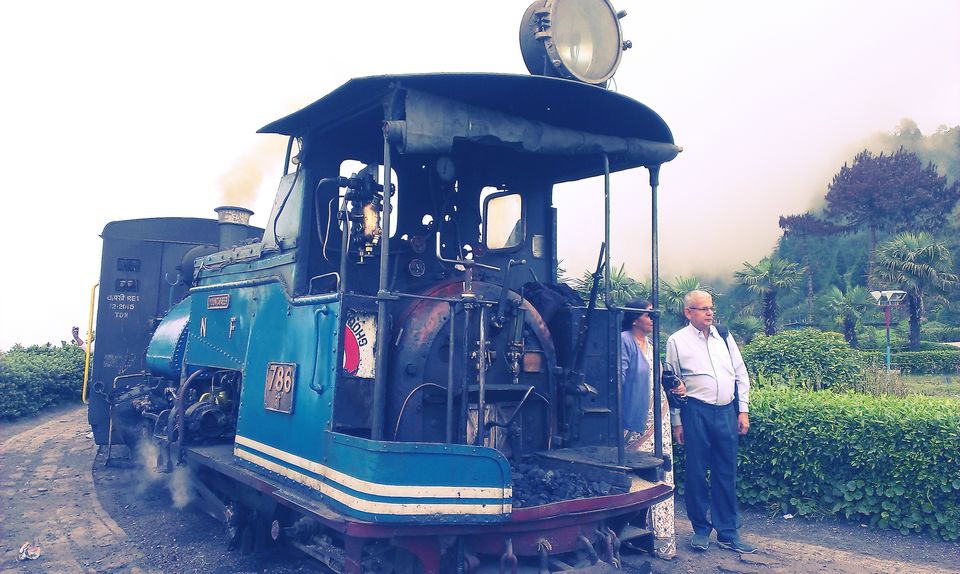 I feel lucky that I got an opportunity to visit Darjeeling.The weather was awesome. Early in the morning I went to experience the beautiful Sun rise from the Tiger Hill, also visited tea gardens, Rock Garden, Japanese Temple.
Then I moved to Batasia Loop,the War Memorial and the Himalayan Zoological Park . I loved the Ghoom Train ride in the arms of the hills. clicked photographs and enjoyed a lot.
Spending two days in Darjeeling was very refreshing with a local tea, sitting in mall road enjoying music on the big screen, and finally I reached to the end of this beautiful journey. I woke up in the morning and hired sharing taxi to NJP for catching the train to Delhi with memories and of course my star studded selfies.