Everybody knows about India's beloved French town, Pondicherry. The white courtyards, yellow buildings and sprawling Bay of Bengal has attracted tourists, both Indian and international, to Pondicherry since ages. But did you know that Pondicherry is not the only French colony in India? They established many other colonies and all of them are an experience in themselves.
These colonies spread from the Coromandel Coast to the Malabar Coast and all the way to West Bengal! The French first came to India in 1668 and established their control over Pondicherry by 1674. They never wanted to politically seize India; their goal was only commercial and therefore they established only five colonies here, instead of taking control of the entire country.
These five French colonies are Pondicherry, Karaikal in Tamil Nadu and Yanaon in Andhra Pradesh on the Coromandel Coast, Mahe in Kerala on the Malabar Coast and Chandernagore in West Bengal. While we all know about Pondicherry and many of us have even visited the town, the others are largely unknown. So let's go and explore the other French settlements of India.
Which is your favourite French colony in India?
The French ruled Karaikal from 1739 to 1954. Today it is a beautiful port city that serves as an ideal destination for those who crave solitude and tranquility. Serene mornings, sun-drenched afternoons and breezy evenings describe an idyllic day in Karaikal. A city influenced by the French rule, today Karaikal has become the abode of Gods, with numerous temples decorating its skyline. The evening aarti, the chants of priests and the ringing of bells transforms the city into a chaotic mix of sounds and sights that are unforgettable. You can read more about Karaikal here.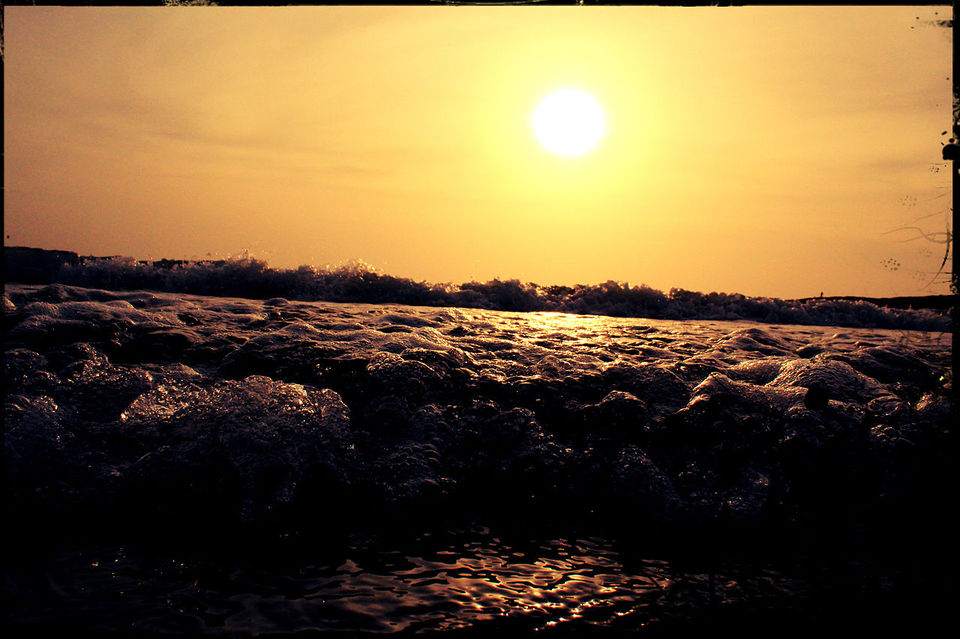 Yanaon has had its fair share of monarchs, rulers and colonisers over thousands of years, and each one of them have left an impression on this South Indian town. However, the last rulers, the French are the ones who most influenced this town's culture and geography. Yanaon, or Yanam as it is now known, is a pristine beachside retreat that greets you with swaying coconut trees, crashing waves, little lanes dotted with colourful houses, rivers, mangrove forests, intricately-adorned temples and people shouting out bonjour!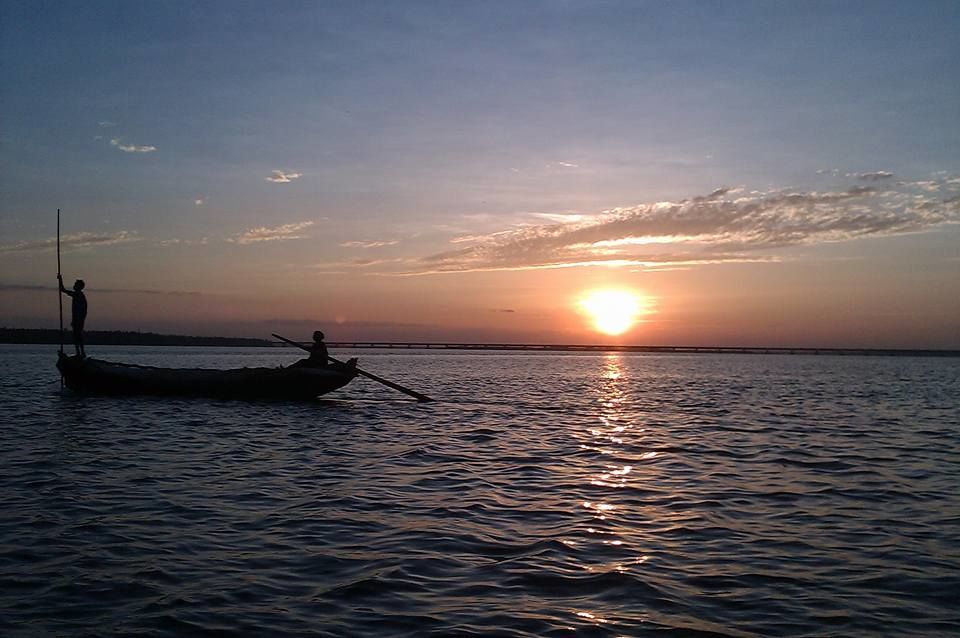 Mahe, is a quaint little hamlet, on the Western Coast of India that is characterised by both French colonisation and Kerala culture. The smallest district in India, Mahe is a town that many revolutionaries and leaders have called home. It is also the hometown of famous Hollywood screenwriter and director, M Night Shyamalan. A popular surfing destination in the 70s and 80s, Mahe is now infamous for being a destination where Keralites come to drink. After the liquor ban in Kerala, Mahe, being under the Puducherry legislation, was excluded from the ban, and has therefore become a hotspot for local Keralites. However, this town is different and unique from other coastal towns on the Malabar Coast, and therefore deserves your attention.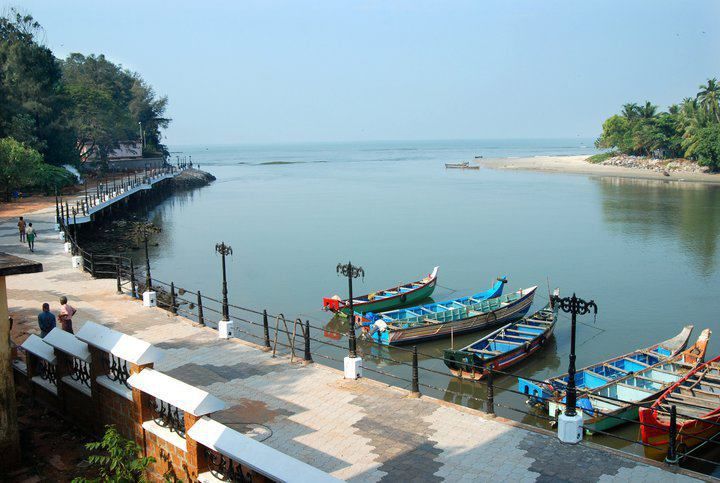 A small town, only 30km from Kolkata, perched on the banks of Hooghly River, is a town where the French influence has come together with local tradition to form a beautiful imagery unlike the rest of the state. This French colony in India is a forgotten little town with a lot of character. Chandernagore, known as Chandannagar now, boasts of being the hideout of many celebrities and revolutionaries including Rabindranath Tagore. It has many tourist spots that are not so well known but a treat for both tourists and history enthusiasts.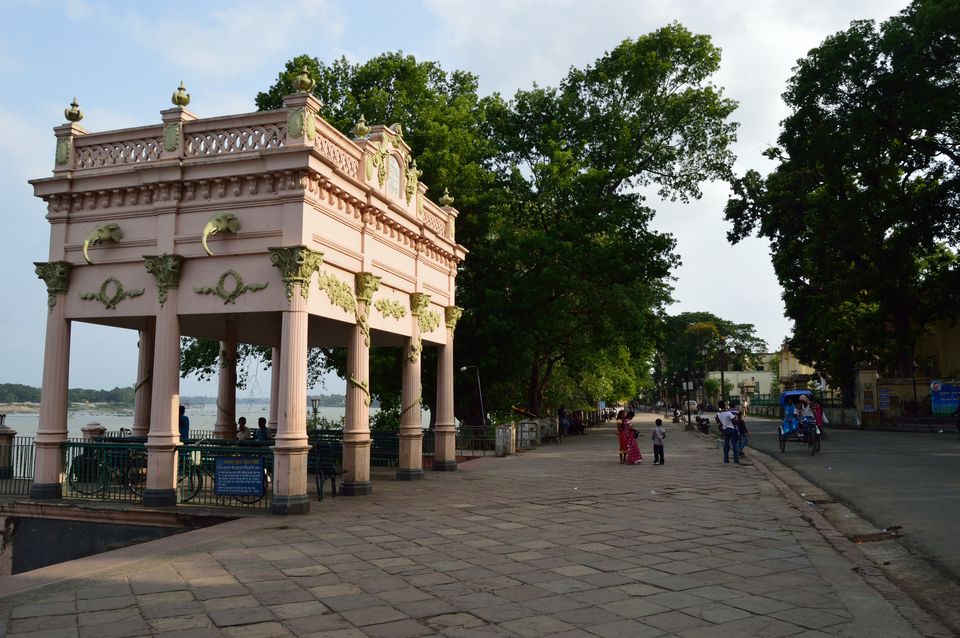 Top things to do and see: Experience the coming together of Hindu, Christian and Muslim religions at the numerous religious sites such as Karaikal Ammaiyar Temple, Saneeswara Temple, Darbaranyeswarar Temple, Church of Our Lady in Velankanni and Andavar Dargah of Nagore. Spend the evening lazing around at the Karaikal Beach.
Best time to visit: The winter months of December and January are the best months to visit as the days are sunny while evening are cool and pleasant.
Top things to do and see: Visit the replica of Eiffel Tower that was constructed in 2015 in Yanam; take a walk by the river Godavari; visit the Meesala Venkanna Temple, famous for its Swamy idol and infamous for being the temple where child marriages were performed; savour cheeramenu, a unique fish dish that is made from fish caught by fishermen using a sari; see the Court House (Palais De Justice), a prime example of French architecture in India.
Best time to visit: November to February are the best months to visit this quiet and forgotten little town as the weather is cool in the evenings and the days experience a pleasant breeze.
Top things to do and see: St. Teresa's Church, a point of confluence for Christians from surrounding countries like Sri Lanka, Singapore and even England; visit the fishing harbour; enjoy a well-lit, panoramic view of the river, and walk around on the diamond shaped walkway.
Best time to visit: Best time to visit this town is either in Monsoon months, between June and August or the winter months of December and January.
Top things to do and see: See the numerous colonial buildings as you walk down the Strand, a beautifully paved stretch on the banks of the Hooghly River; visit the Sacred Heart Church with its stained glass windows; visit the Durgacharan Rakshit Ghat built in honour of Durgacharan Rakshit, the first Indian to receive Chevalier de legion d'Honneur, the highest French order of merit for military and civil merits; visit the ancient Hindu temples such as Nandadulal Temple.
Best time to visit: Visit in November for the famous Jagatdhatri Puja, which happens a month after Durga Puja. If you are crowd-averse then visit it in the months of December and January.
Have you visited any other French colony in India? Write your travel story on Tripoto right now!
Frequent searches leading to this page:-
former french colony in india, french colony pondicherry