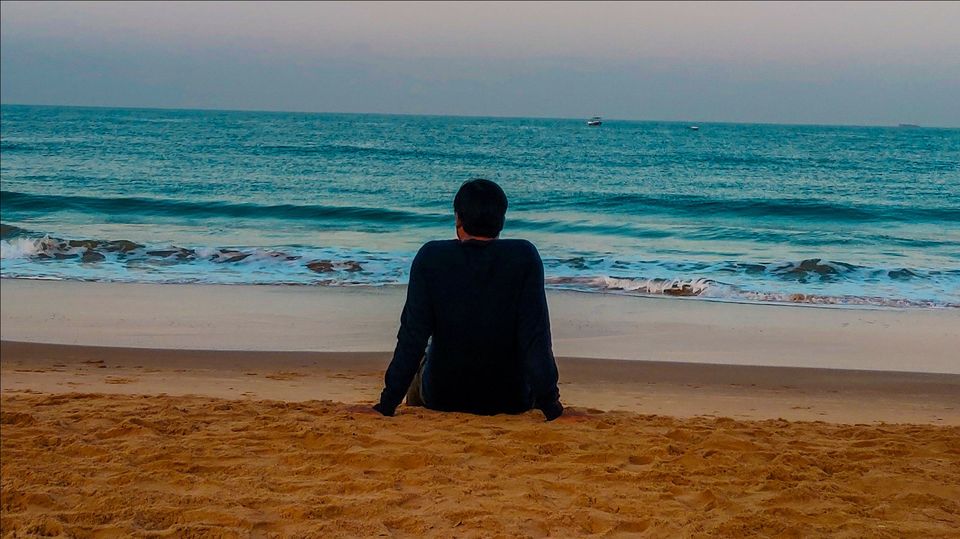 Hello rovers,
I'm here to tell my story of Goa trip just before the lockdown.
Me and my friend had this trip planned since 2 month, so we had everything set up perfectly. Hotels, scooty, flights and where to visit in Goa.
As days came closer for trip we are excited and eagerly waiting for it.
From here the twists starts😄
My friend met with accident 2 weeks before the trip and fractured her leg.
She was advised bed rest for a month. She told me that even she couldn't walk she will go to Goa. She rested for 2 weeks and recovered very well. And was able to walk.
One week before the trip our booking was cancelled for scooty and was not even informed to us. We decided that we can get scooty anywhere in Goa. So it won't be much a problem.
One day before the flight I got a msg from flight company saying that my flight has been postponed and will not fly on the planned day.
I was very angry and promised never to book in that flight company again.
I got that msg around 10 in night and my flight was next day 12 pm but that got rescheduled.
I cancelled my flight, booked another flight same night, just after 2 hours at 12am. My mom packed my stuff and I asked my friend to drop me to Pune Airport. At 10:45 I was in airport. I reached Goa at 1 am in night and I have to stay at airport till morning 8 am.
For the first time I travel on two wheeler taxi 😛. Took bike taxi from airport to hotel.
Somehow I reached Goa went to Hotel they charged me for early check-in, booked new scooty and had lunch at McDonald's.
Everything was closed. No malls no resturant no shacks. Very less people around. But I liked that.
She reached Goa in evening. We had dinner and stayed in hotel.
We went in beaches and did some shopping.
On Friday we came to know that there is lockdown on Sunday 22th march.
And we had our flight on sunday.
We again had to cancel our flights. And booked new flight for her to Delhi and for me flight was a little costly so I booked bus from Goa to Pune.
I reached Pune on Sunday morning 4:30am. Luckily there was autorickshaw available which took me to my home.
This was the most adventurous trip and just before lockdown. We were lucky to travel Goa and visit the beauty of it.
Thanks all for reading my best experience to Goa. It was really a unique experience.

Thank you All
A traveler.😊