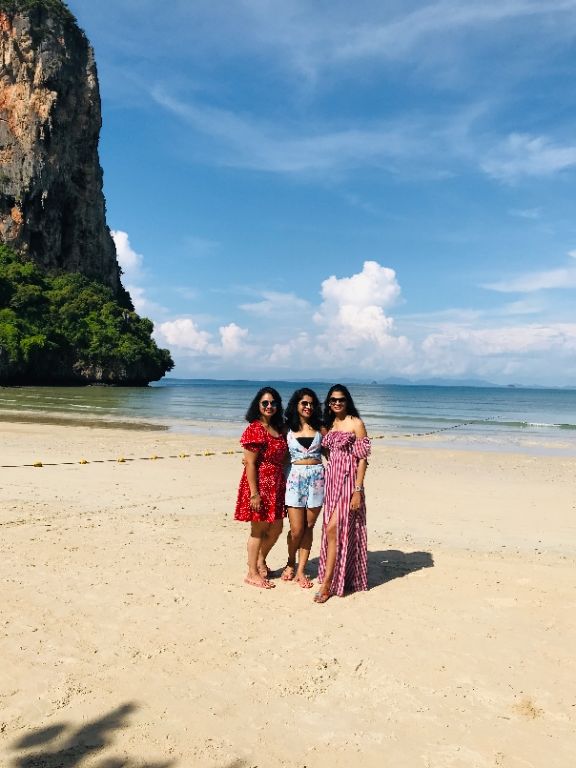 So, like all the other friends in world, me and my 2 bffs had been planning a trip (a girls trip) to any destination, domestic or international since years. 2 of us got married but that trip just didnt seem to become a reality. And then the day finally came, after years of trying and months of planning. We r finally heading to our first ever girls trip after 9 yrs of friendship, that too to Thailand..the destination for a perfect blend of fun, relaxation and everything needed for a break from our daily routines.
We have 1 girl headed from hyderabad, other stays in Mumbai and myself in Pune. We planned our flights in a manner that we reach the Suvarnabhumi Airport in Thailand at a difference of not more than 30 mins. I travelled to Mumbai after my office in eve and met my friend on the international airport, from where we flew together while our 3 friend took a flight from hyderabad.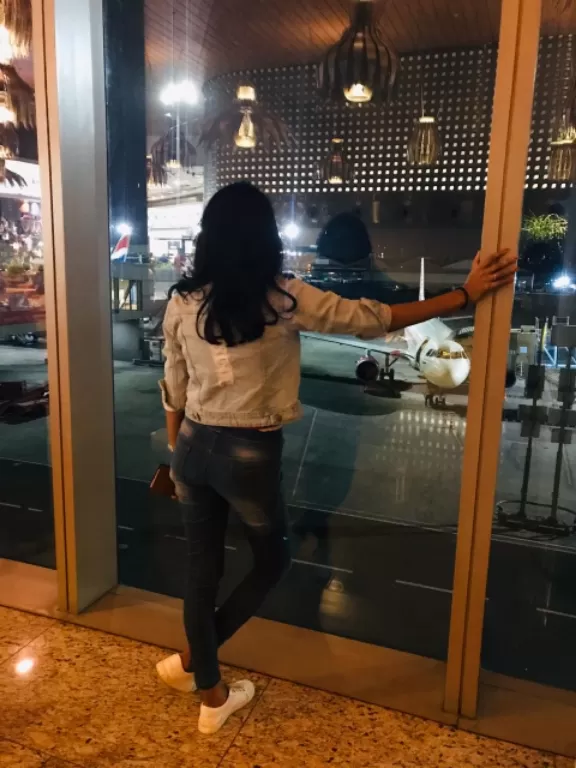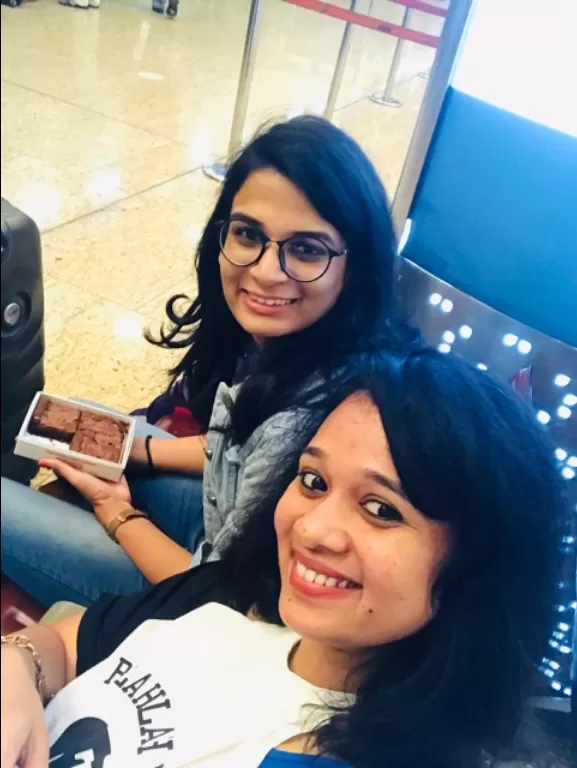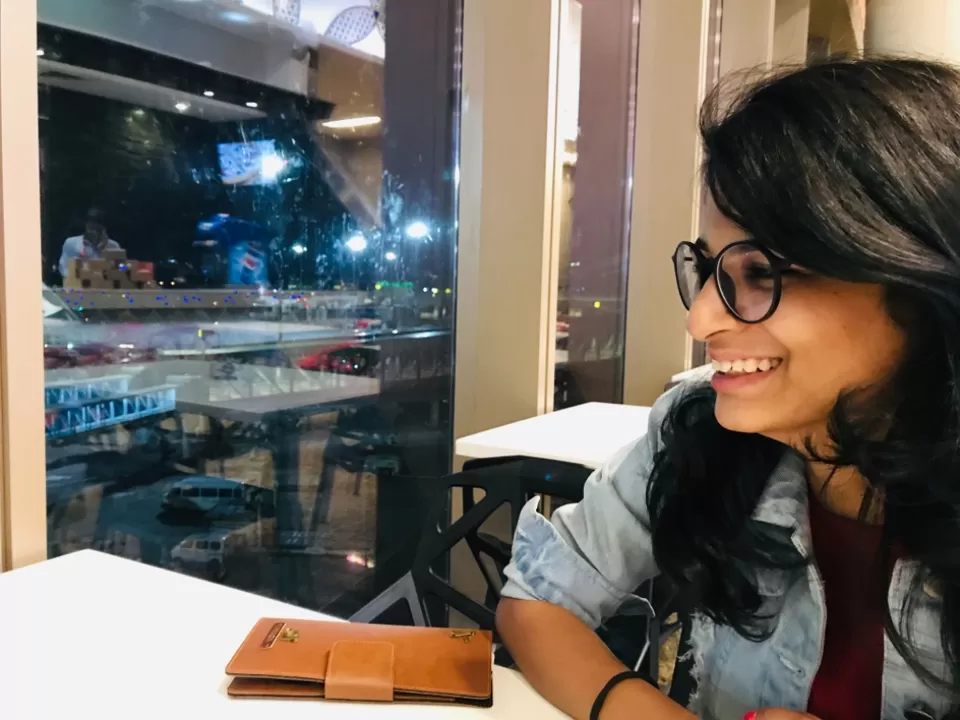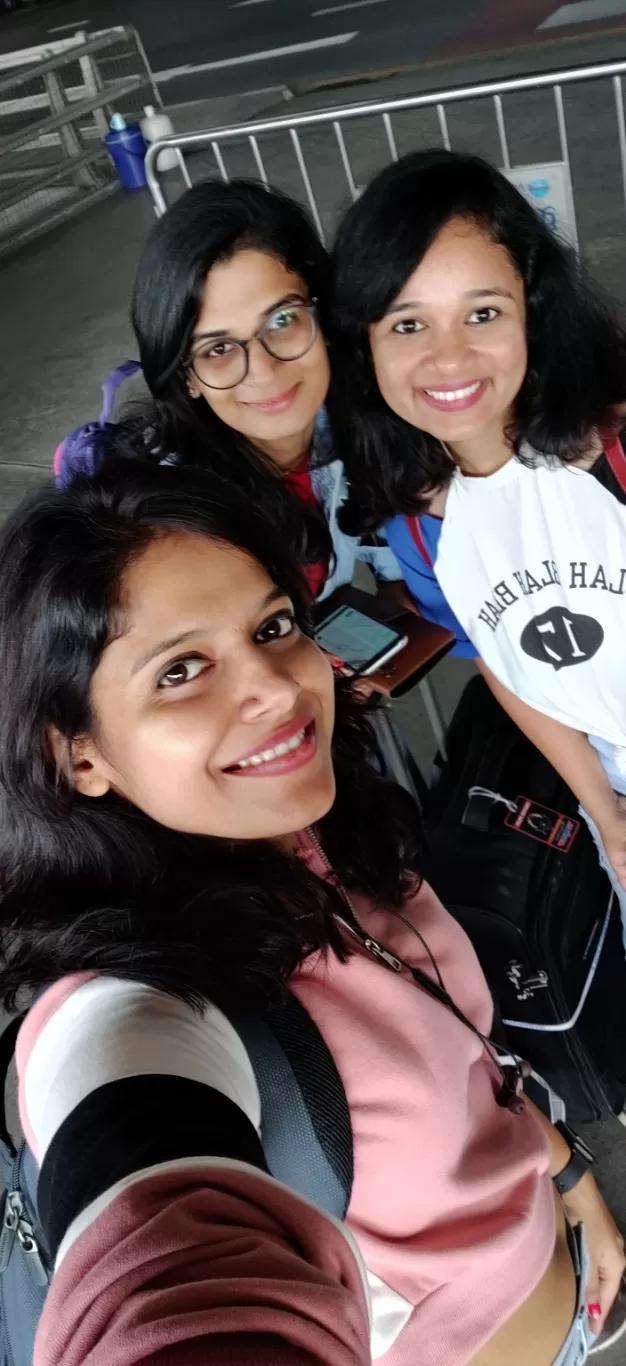 We reached Bangkok airport morning by 8:30. We had done our study and were aware of free visa at arrival for indians but we also knew about the huge queue and wait time to use that opportunity. Before we share how we tried to minimize our wait time, you forgot abt our third frnds. She reached bangkok about 45-50 mins before us and was standing in the queue when we reached. We coordinated as we landed and were aware that the queue is huge.
Now back to the plan, we took print outs of the visa forms in advance(from india) and had filled it in the flight with all the other required documents, ready to rush directly to the counter.
Still, there was a queue because of the flights landed before us. We got through the whole process in abt an hour while our dear friend was done and went ahead to collect our luggages from belt 😊
NOTE: If you want to skip the queue, they have a paid option as well for visa in abt 200 bahts. Also they have photo booths in case u forgot to carry ur PP photo (Paid ofcourse)
Finally, now we are united and its time for the fun to begin. But before that, we collected our SIM card for calling and data from the klook counter (paid and booked in advance), withdrew cash from ATM and booked a cab using the pre-installed and configured Grab taxi app to our hotel near airport.
Got to the hotel by 12, freshened up, chit chatted a lill ofcourse and got ready to roll. Walked to a nearby McD we saw on the way to hotel and well, me being a vegetarian did not have too many options and ended up with a salad in my hand. Gained some energy and took a cab to start the trip with Wat Pho. Took a ferry from there to Wat Arun which costs hardy 4 bahts or so per person. And after enjoying the beauty of both these places, girls being girls, we headed to THE famous market of bangkok "Platinum mall" for some light shopping and ended the day early since we were pretty tired and the next day needed an early start.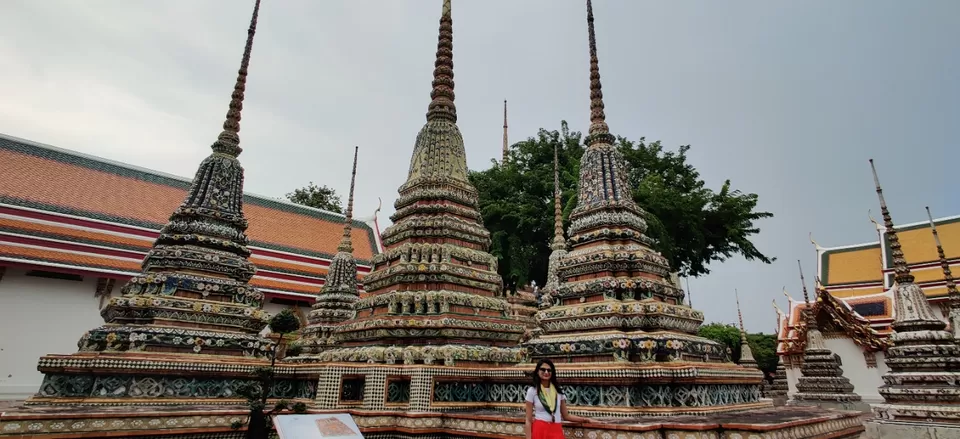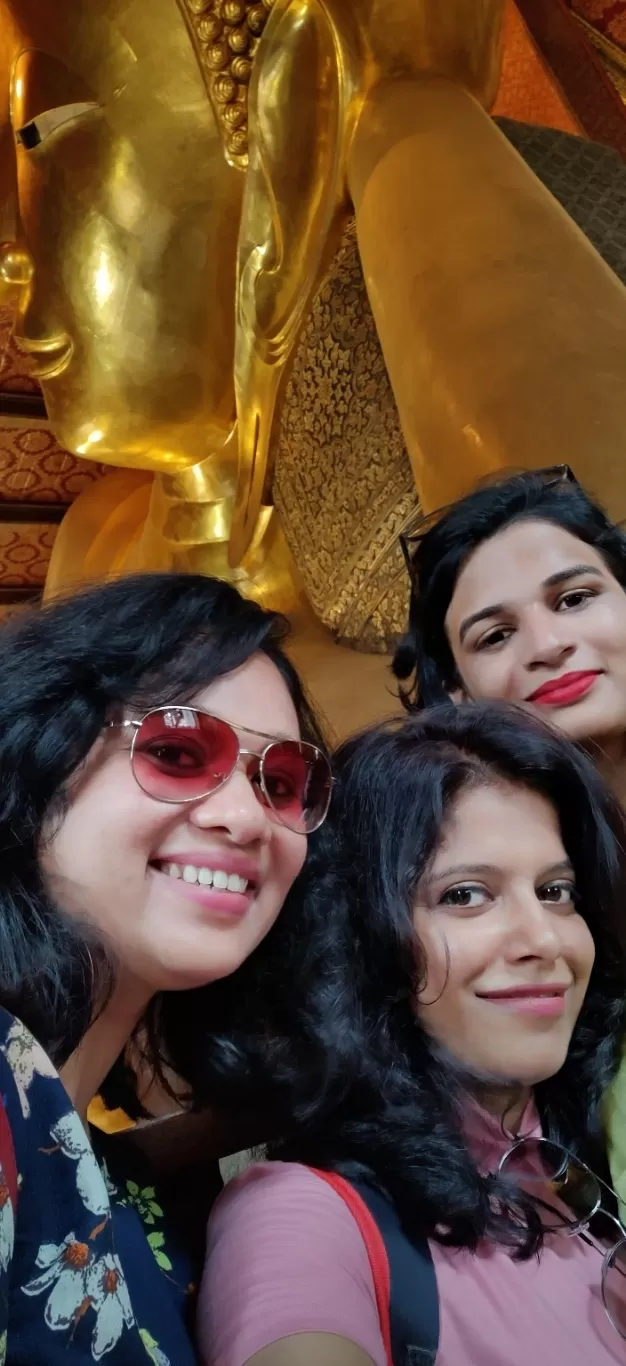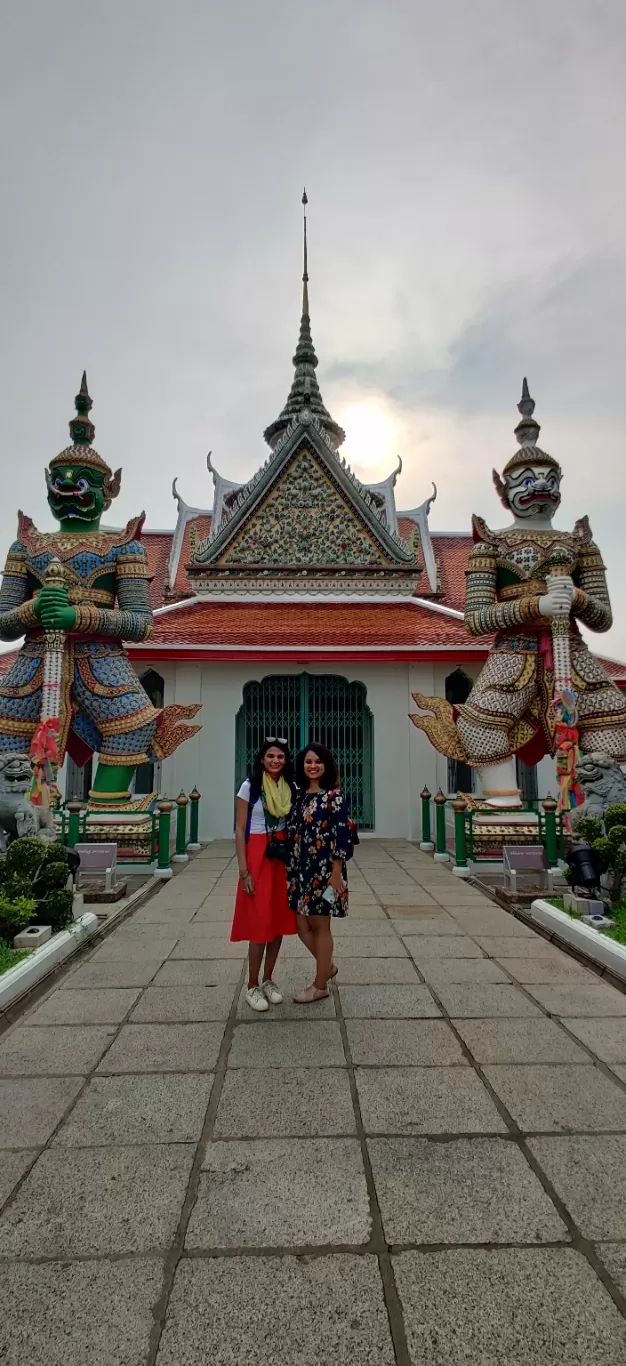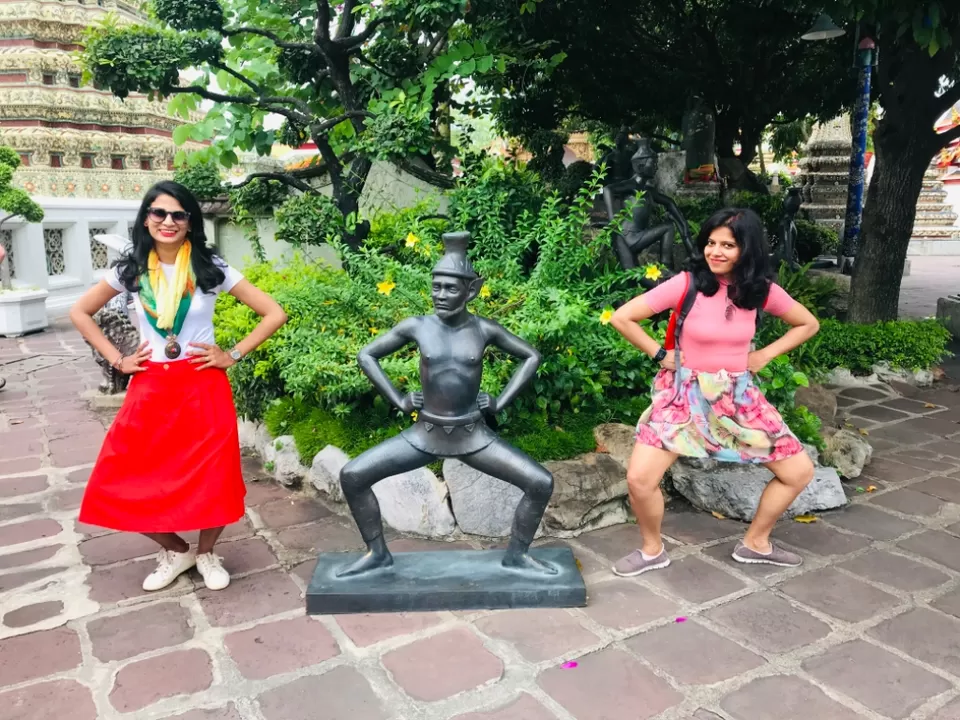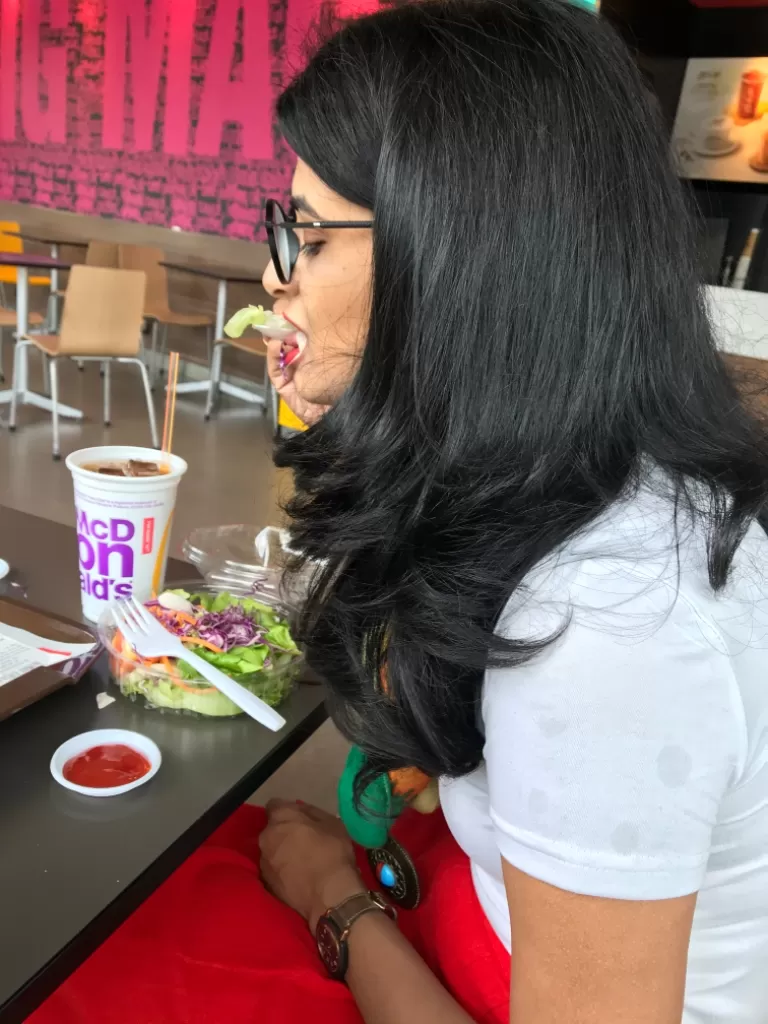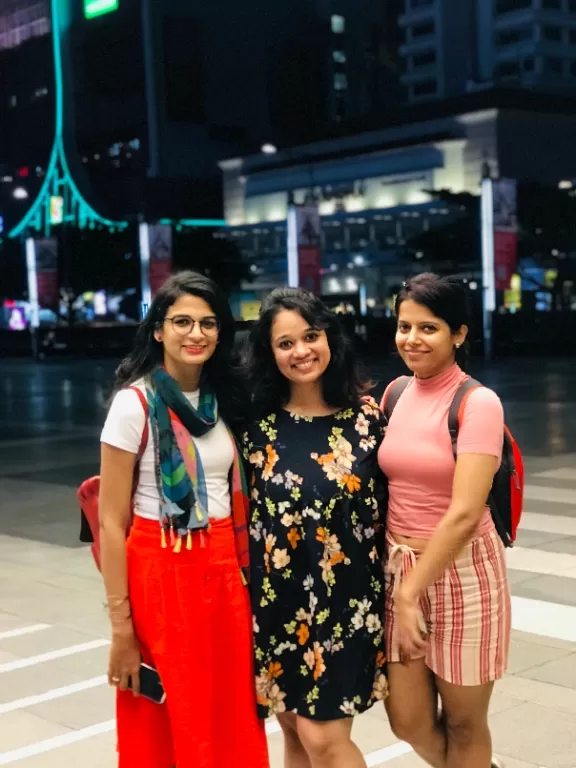 We had an extensive plan for the trip and many locations to cover so we were prepared that each day will definately start early and today it started with a morning flight to Krabi at abt 8:00 (reason for booking a hotel near airport). We had booked all internal flights in advance from india with the Vietjet airlines since it is cheap, suited our timings and we had also paid for check in luggage in advance to avoid spending extra time during checkin. Our plan was krabi was to stay there for 2 days (1 day for tourist spots and other day for island tour). We had our hotel booked on an island in krabi (Railay island) because we also expected some relax time in evenings here.
As soon as we reached Krabi, we booked a Grab taxi from airport to take us around for 800 bahts to cover all the major tourist spots and drop us to the ferry location from where we will get a long tailed boat to Railay island for 100 bahts per person one way. The plan was to avoid the time in going to hotel and coming back and also to make sure we dont have to carry our luggage everywhere by booking multiple cabs from each location.
Started Krabi tourism with "Hot water springs". To be honest, we were sceptical abt taking a dip but once we got the courage we just did not want to come out. It was like a sauna and the water was perfect temperature to release all the body stress.
Next stop was "Emerald pool" which was abt 800 mts walk from the entry gate through the jungle on a well constructed path. It was a view noone can forget, the beautiful colour of water where one can sit for hours. It started pouring during our walk back from the pool, we got in our car and headed to the main market in search of some food.
The thing is, when we are really hungry we crave for indian food and hence ended up in an indian restaurant for some south indian food. We then walked along the street and went to each shop providing island tours for the next day. Finally went with the most affordable one who was ready to pick us up from the railay island beach saving us the time and money for morning ferry from island to krabi beach. The tour was for PHI PHI Island and some more islands it will cover on the way and costed us 1100 bahts per person.
After that we went to Railay using the long tail boat and dragged our luggage up the hill to reach our resort, railay phutawan resort. Since it is a very small island that you can cover by walk, they do have vehicles and transport there. We were exhausted but it all just disappeared seeing the beauty and view from our resort. After having Dinner with a view, we were off to bed prepared for the next day.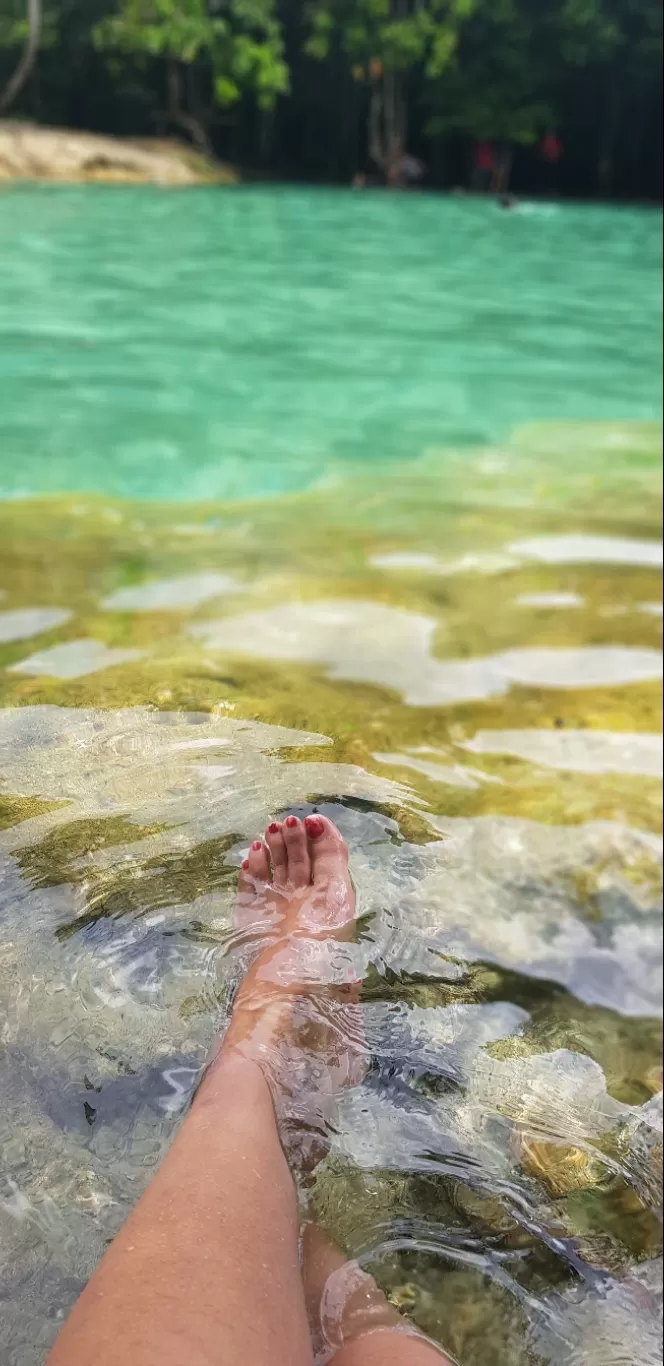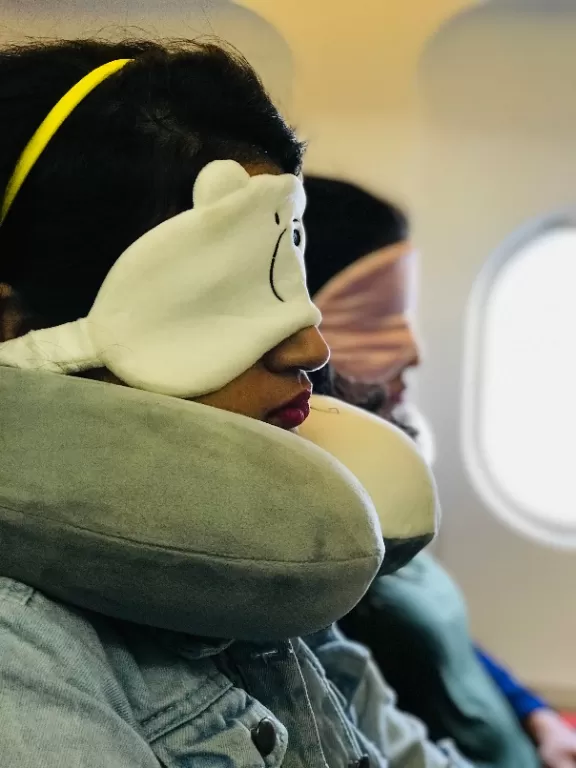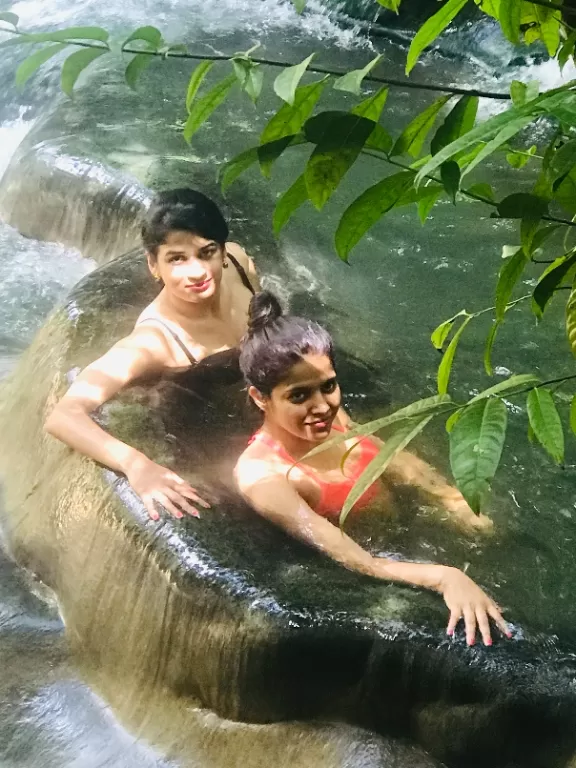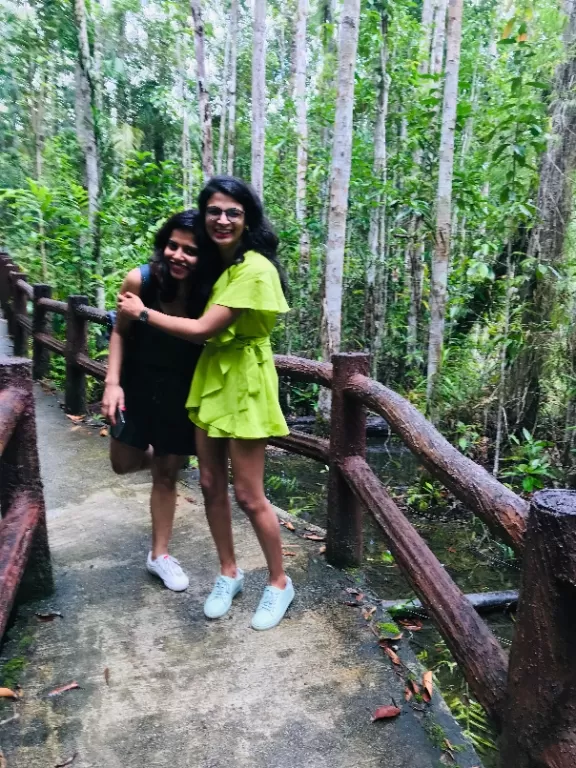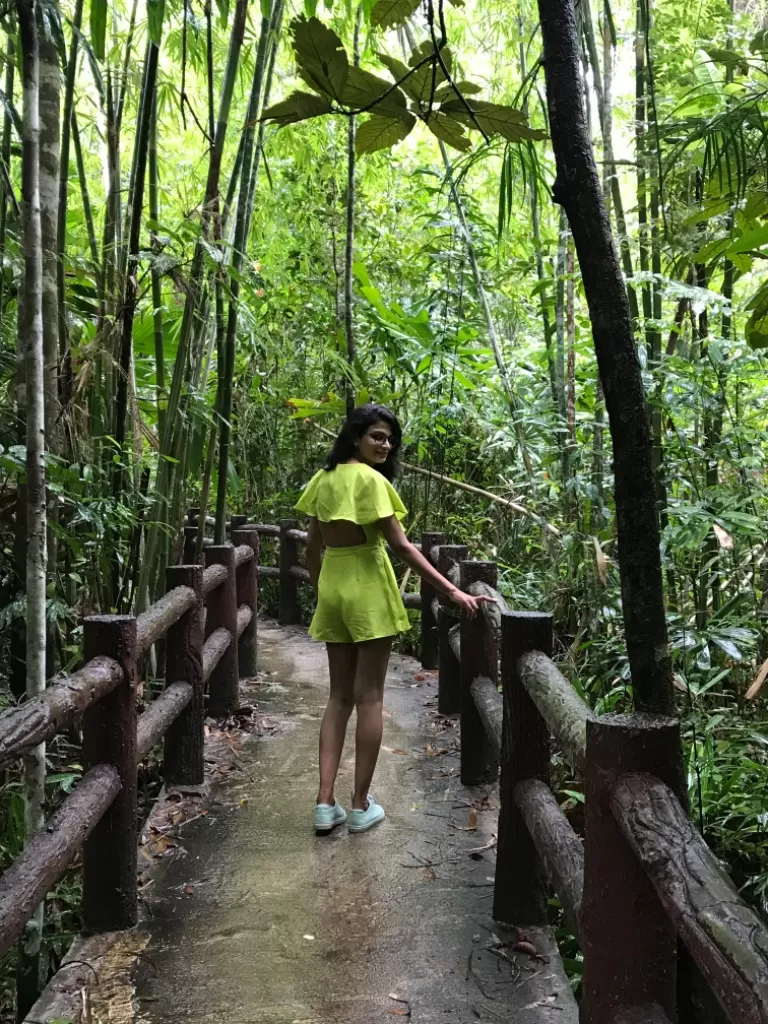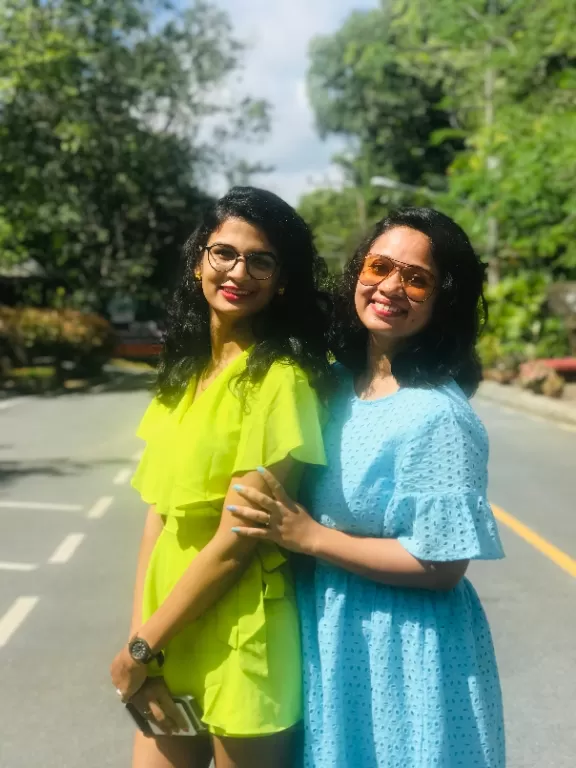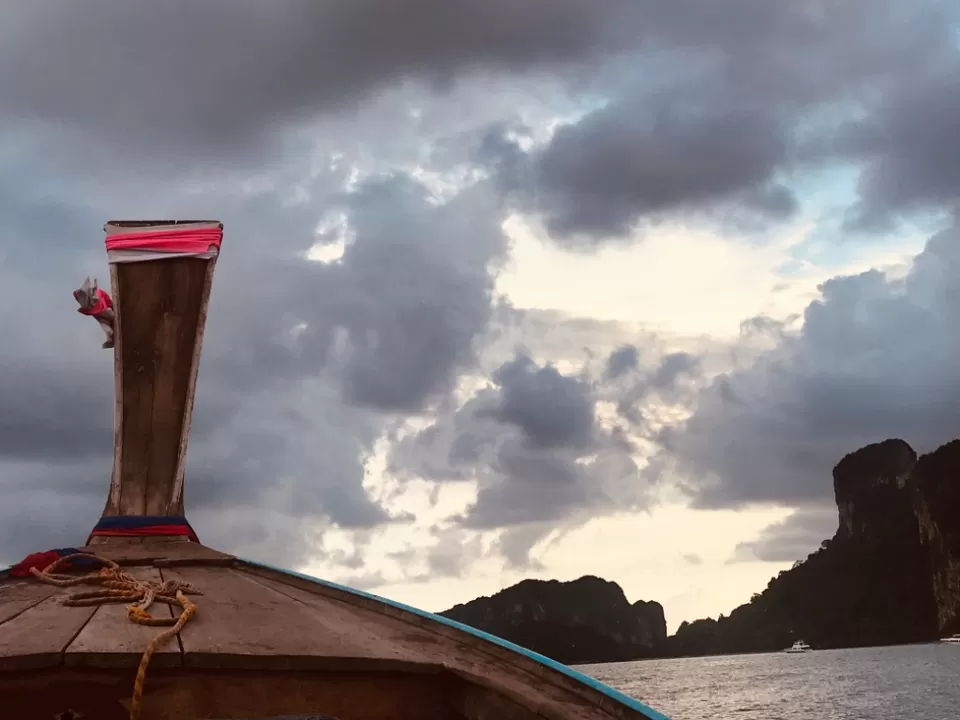 Today was a mix of relaxed time, new experiences and new places. We headed to the railey beach where our speed boat would pick us up for a speed boat tour to phi phi island of abt 7 hours. It was hardly 15 min walk from our resort to the beach and it was so calm during the morning time, perfect for some clicks 😊
On the way to phi phi islands, the boat made a few stops to other small islands and twice for snorkelling in that beautiful water. I am a complete non-swimmer and am kinda scared of water but i just could not miss the opportunity to experience this. We were provided with life jacket and snorkelling gear but no tutor 😋
I did try to snorkel and trust me, it is worth trying as the view under water will leave u speachless with hundreds of fishes floating around.
After lunch at phi phi island, we headed back to our island. We reached there at abt 4 and had some banana pancakes (the best).
We spent the evening in the infinity pool of our resort and had dinner with the perfect view.
There are scuba options on phi phi island as well but for that you might have to skip lunch or you can plan to stay on the island for a day and take only 1 way trip to experience it completely
PS: Sharing a secret routine we followed which helped us in time management was we made sure to keep our clothes and accessories decided and ready a day prior in night to avoid rush in morning and we made sure to share our phone pictures with each other and add our expenses in splitwise before going to bed each day, so that there is no confusion in end.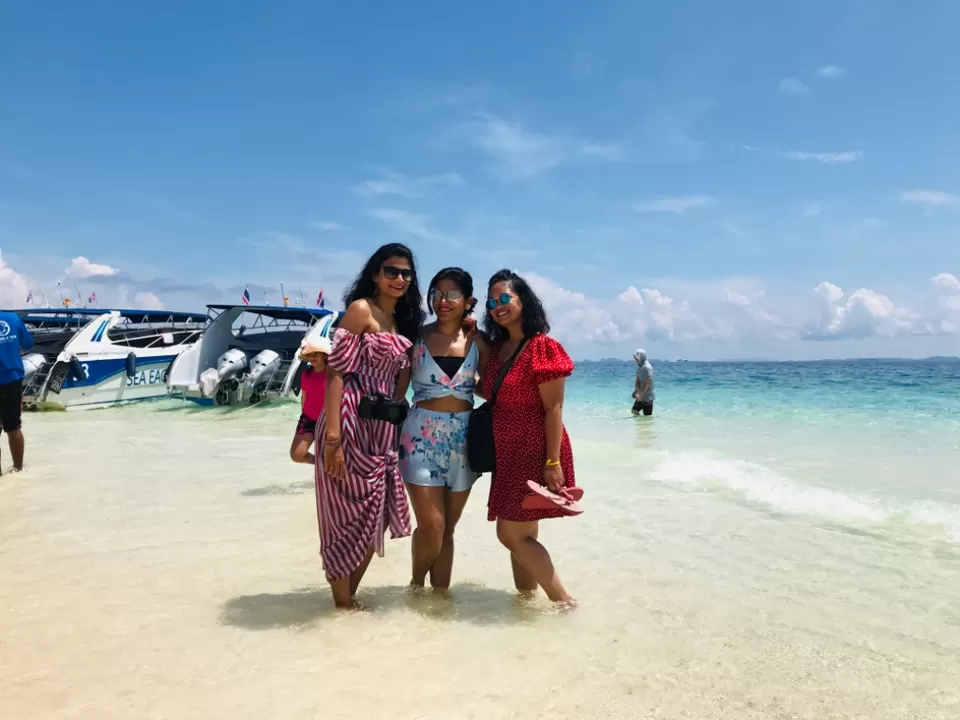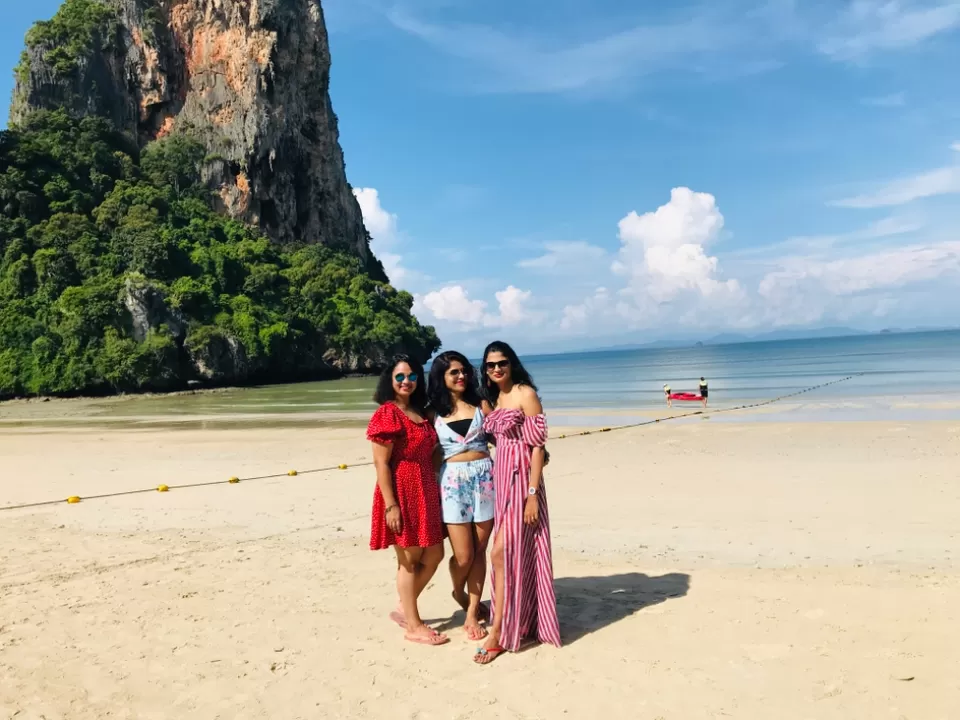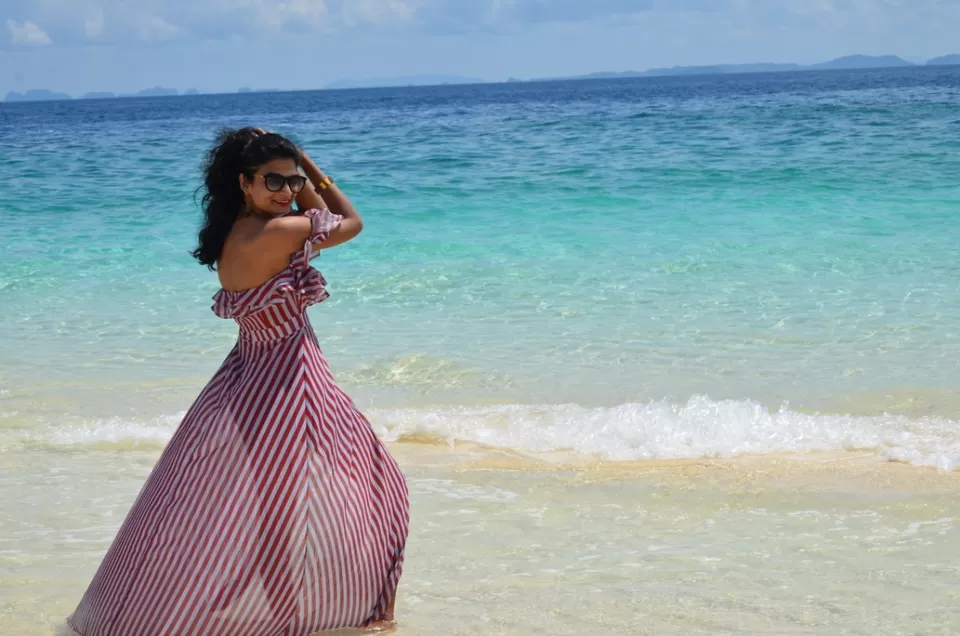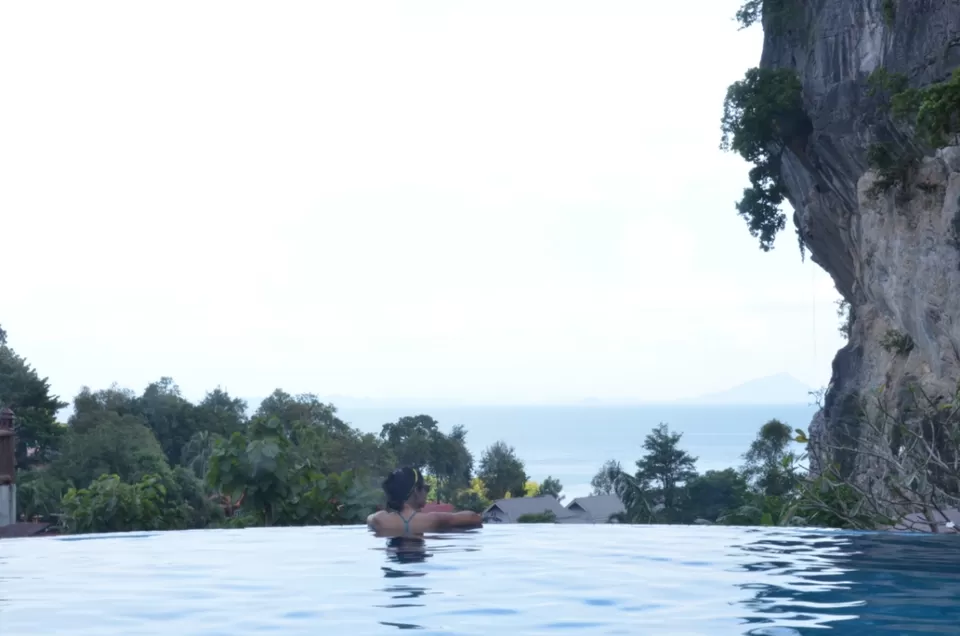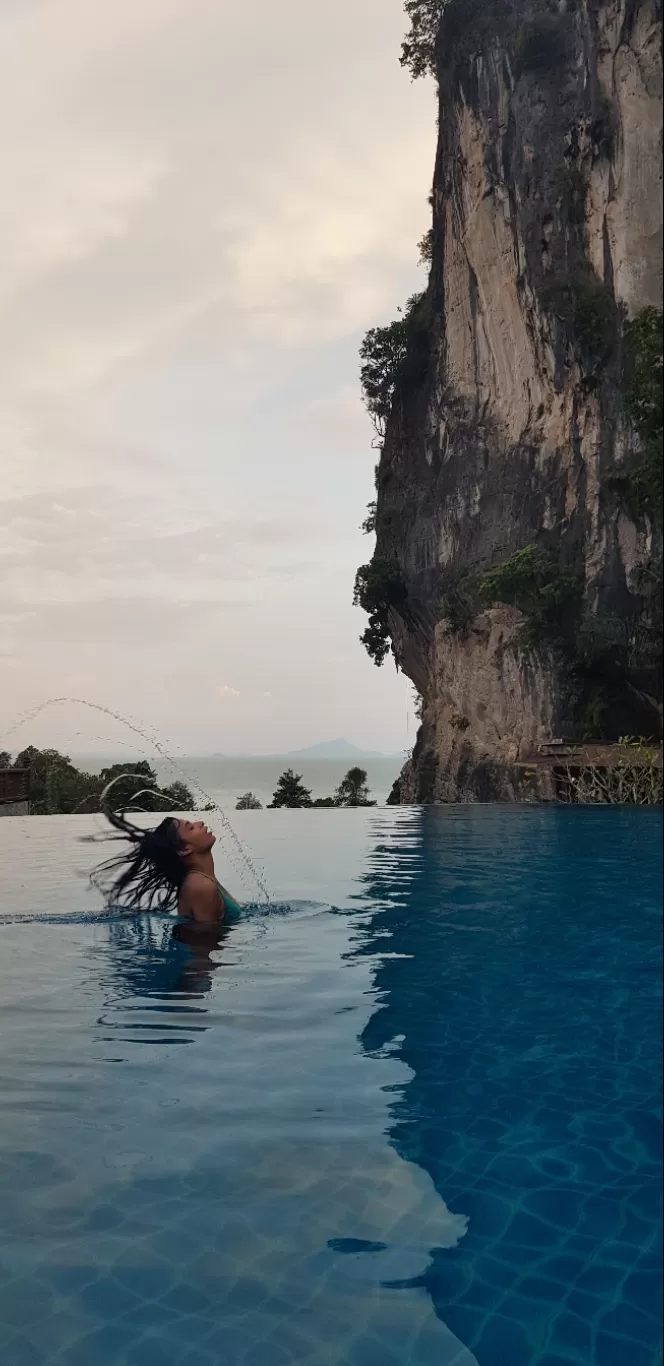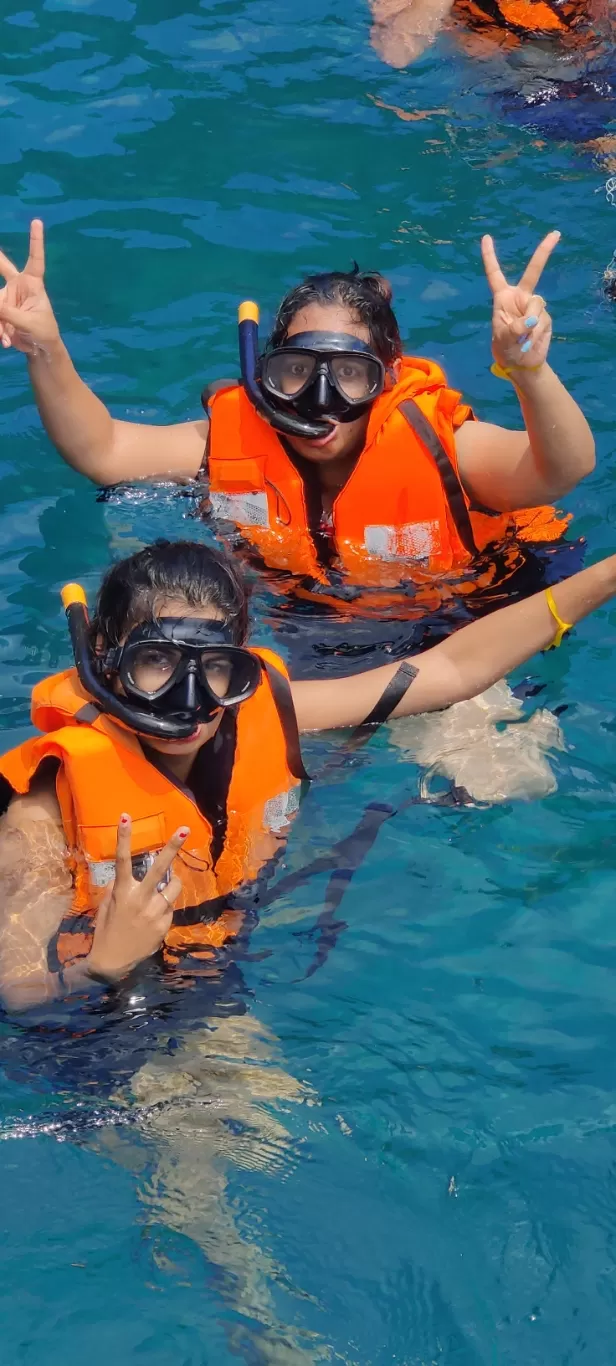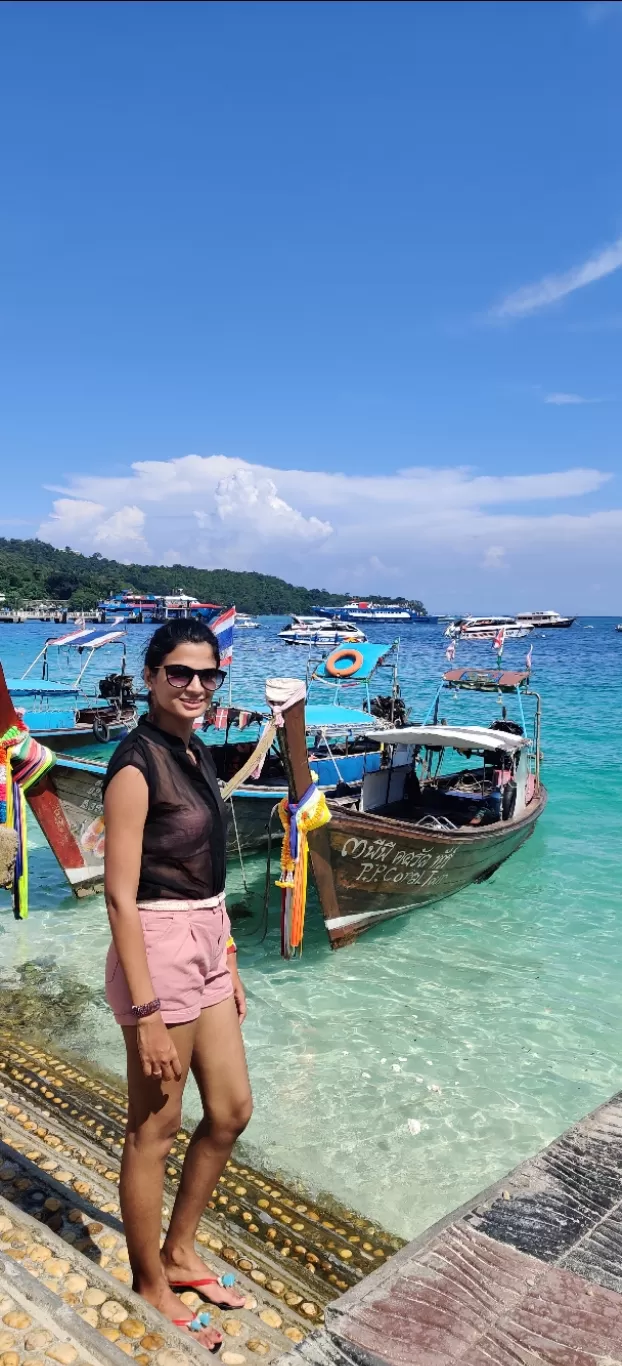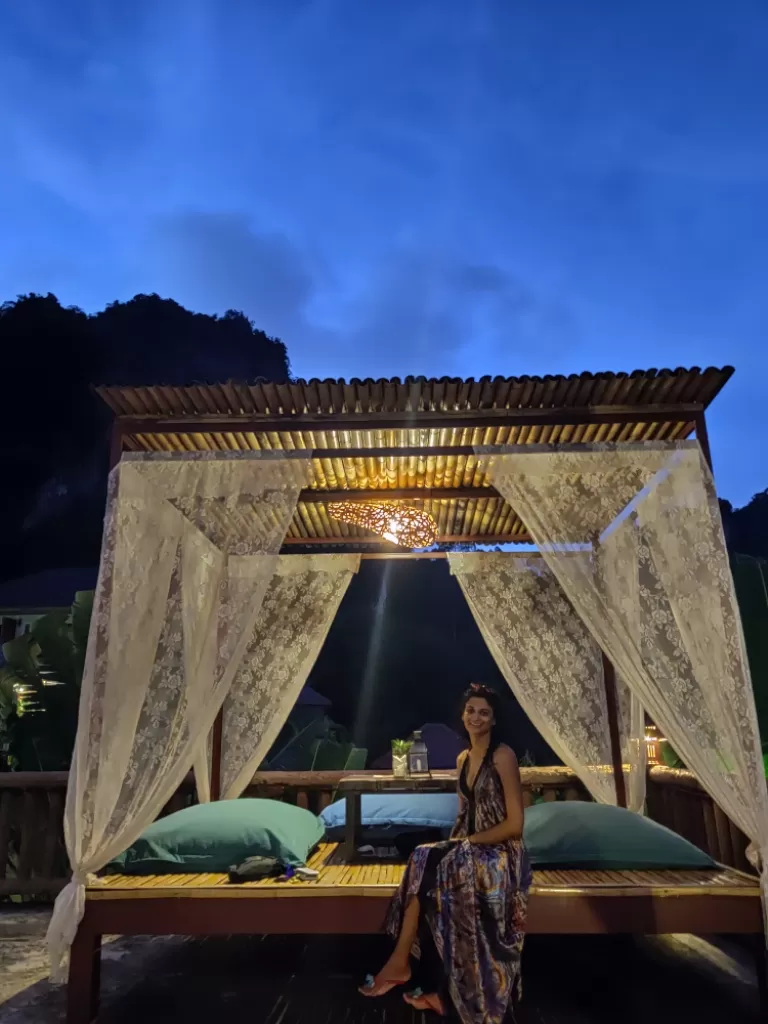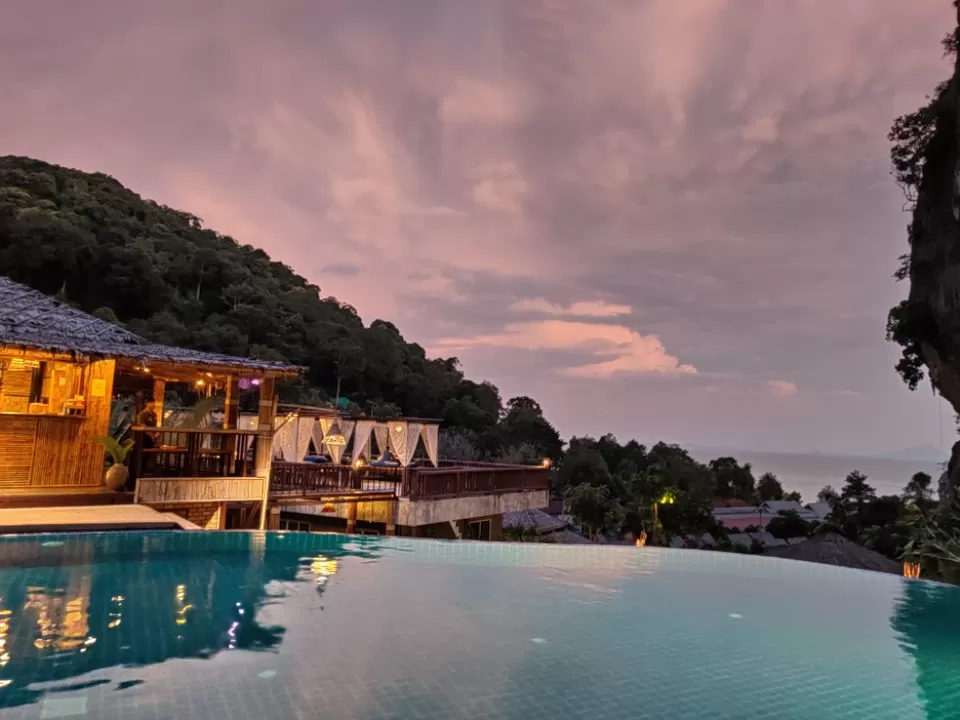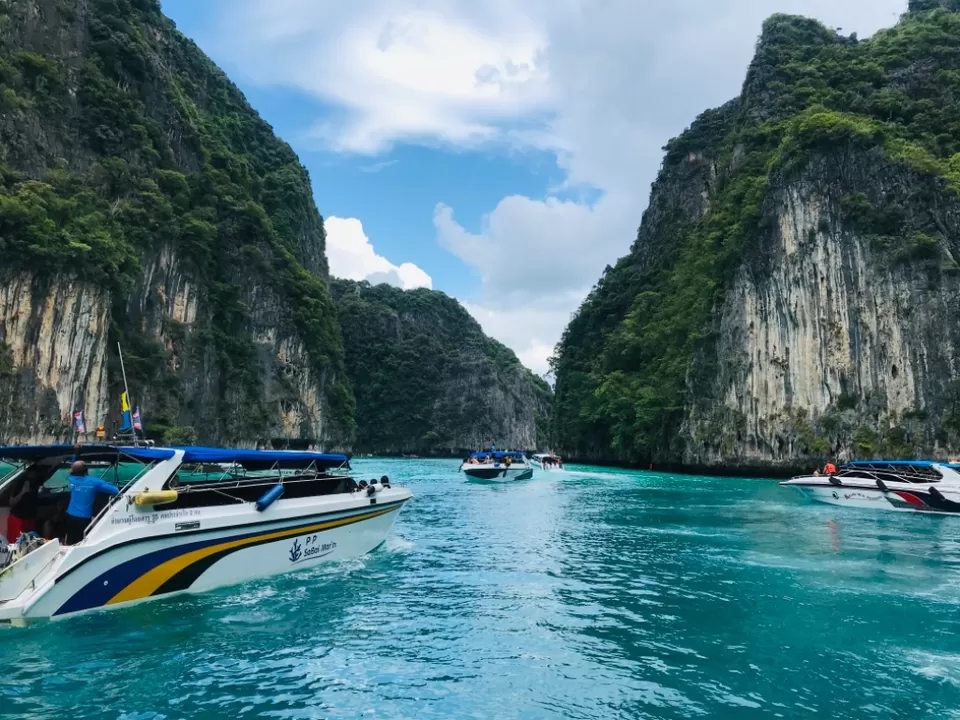 Krabi->phuket today.
Started the morning early and did catch the first long tail boat from railay island to krabi and booked a van from there to phuket which takes abt 5 hrs. Got the booking done the previous day from railay beach only.
We had booked our stay in airbnb for phuket near kata beach. The van dropped us near the hotel and from there we rented scooters for the day. After freshening up a little and eating maggie (go to food for us), we left on our scooters to The Tiger Kingdom. It was on my to-do list ever since we planned for thailand trip. 2 of us went for our "Meet and Greet session"with BIG tigers. It was an experience of a lifetime and trust me, the tigers were definately nor drugged. It was horrifying to be in a cage with 4 tigers who were very active and playing around in water but I say it was worth it. After clicking pictured with them, we left fr the Upside Down house in phuket. We reached at their closing time but still they let us in. It was so much fun seeing all the items hanging from cieling and clicking around quickly.
We then craved for some coffee and left for Simon's caberet show, one of a kind in Phuket. We reached right on time before the show starts and grabbed our seats. The show is very well planned and executed and picks songs from all cultures.
To end the night, we took a halt at the famous bangla road. A very happening place, famous for bachelors parties and clubs. We experienced shooting there and headed back to our stay to end the day.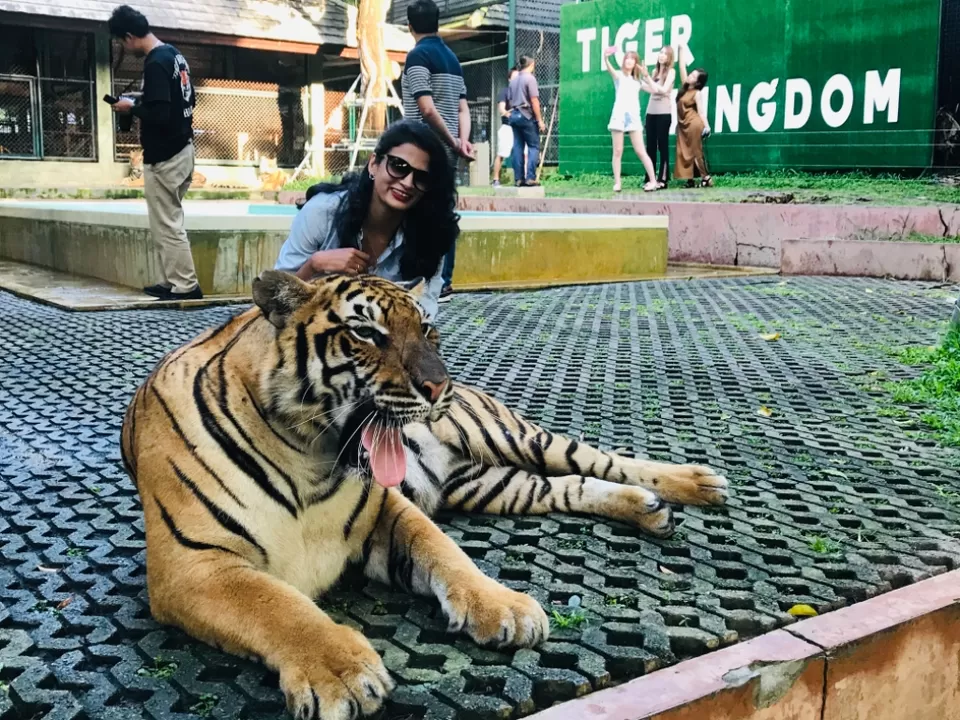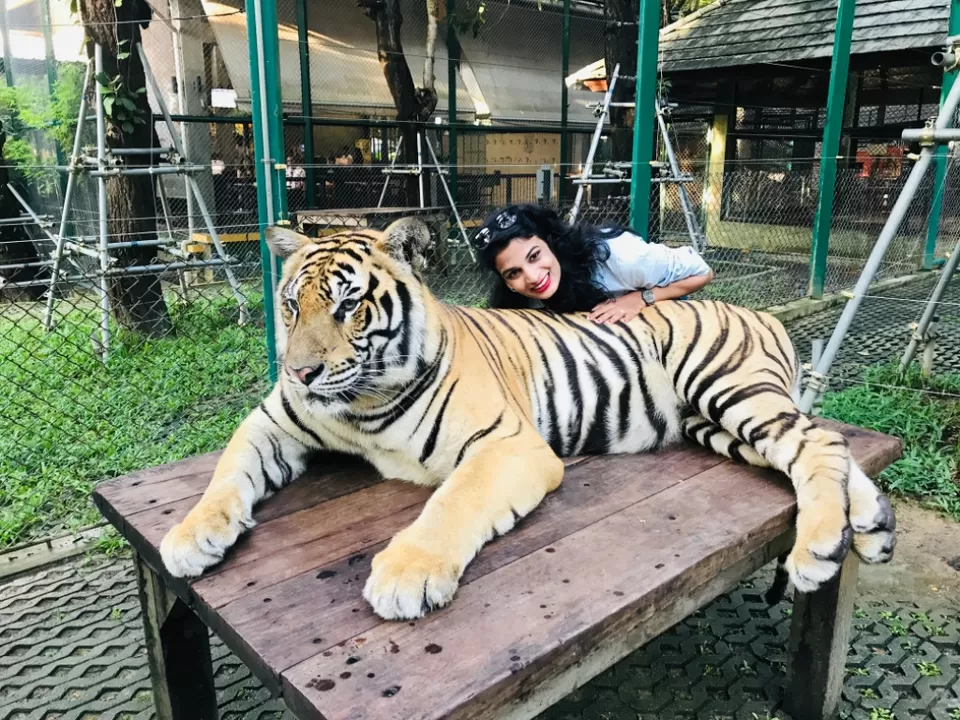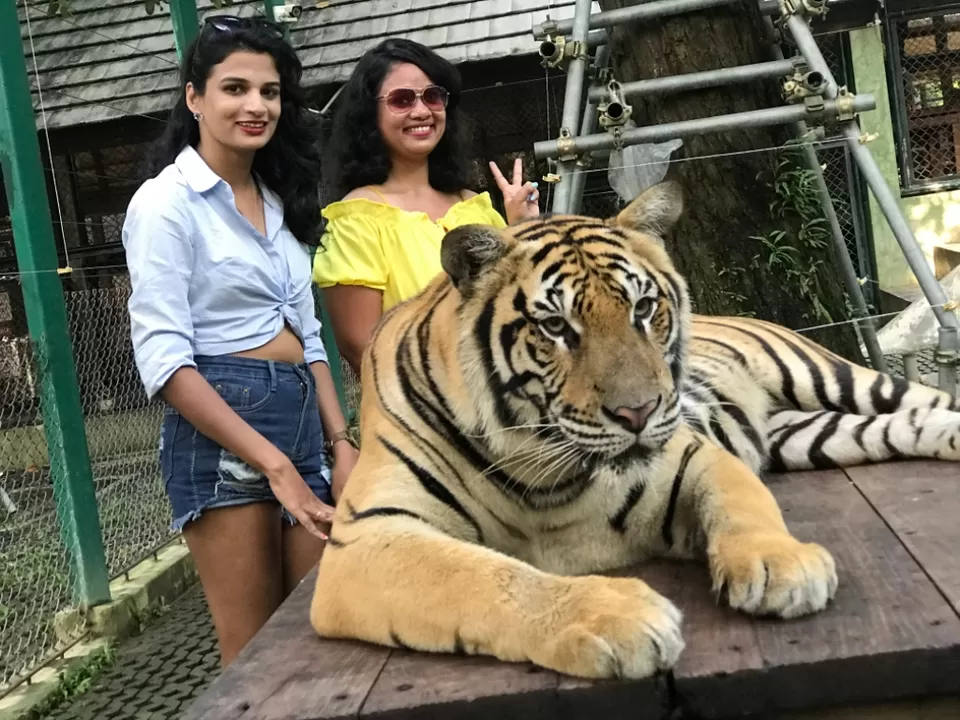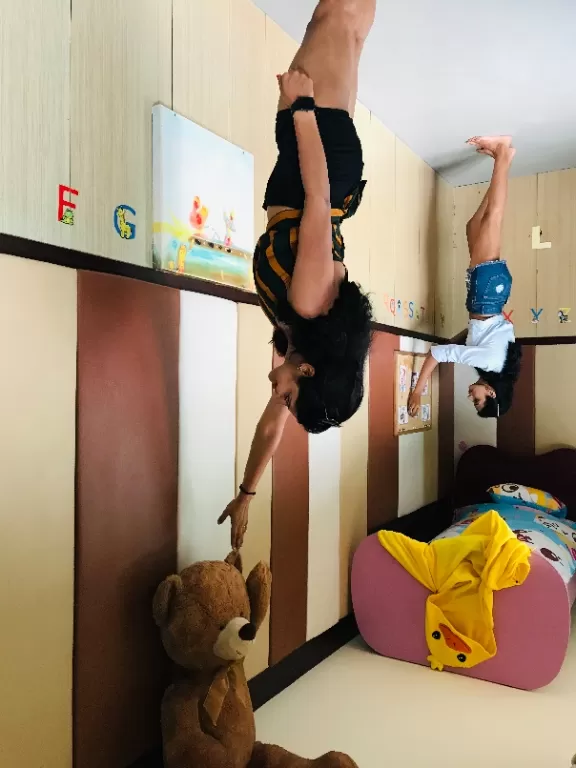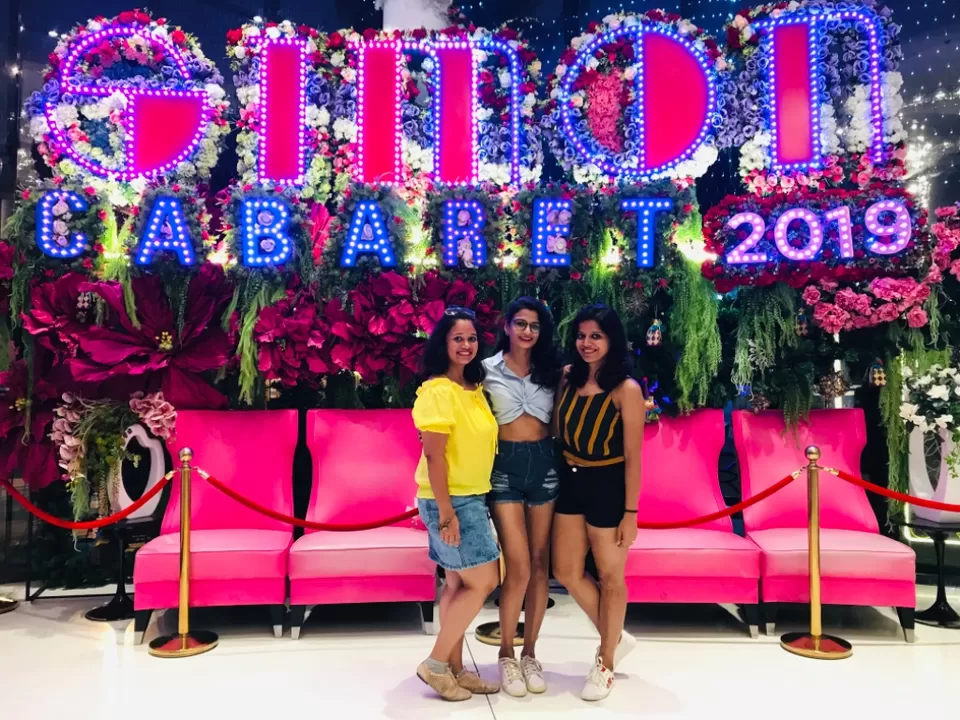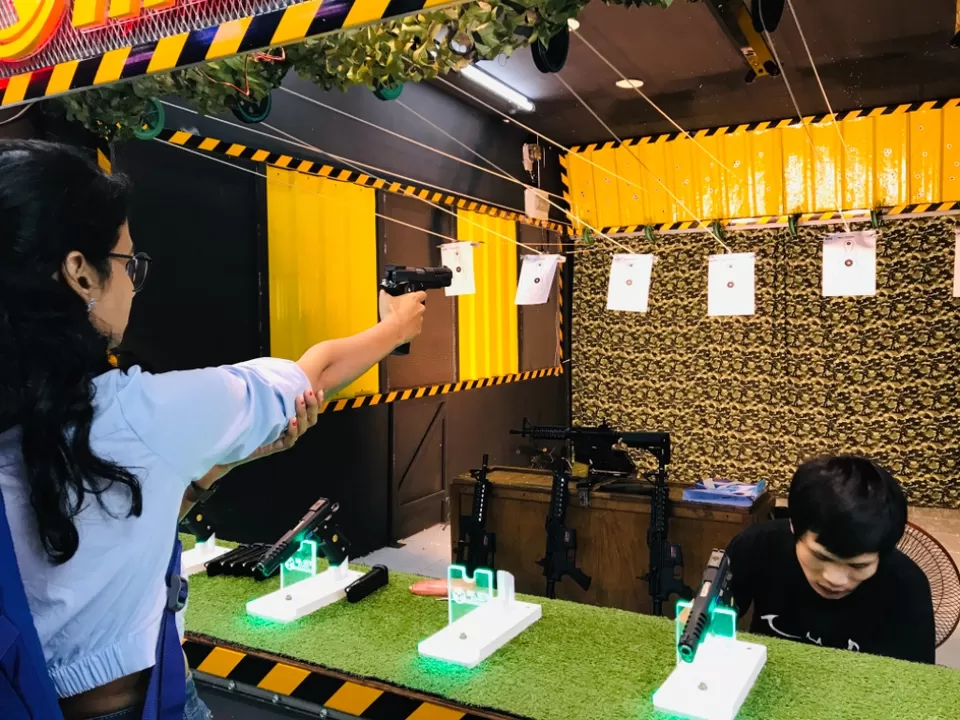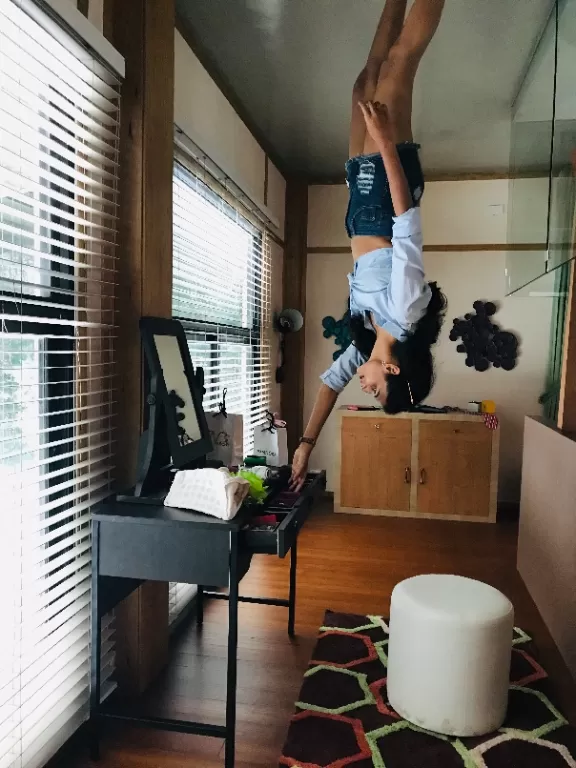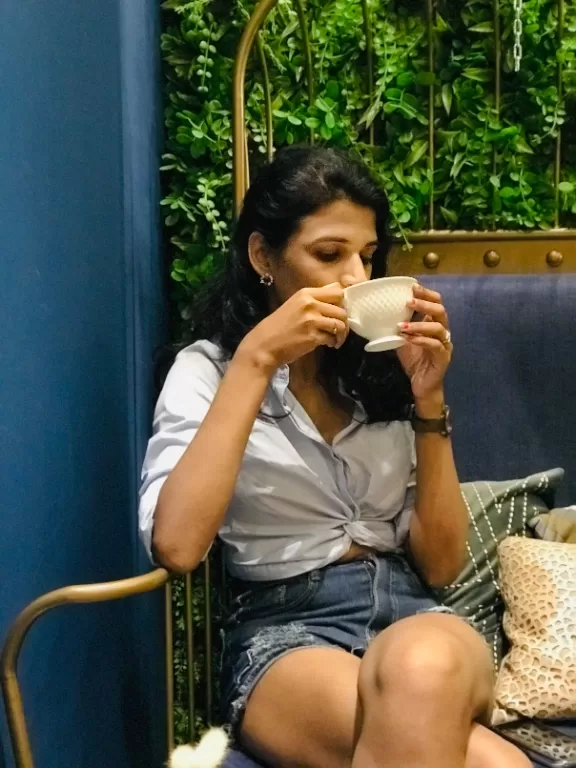 Started our day by paying a visit to the Big Buddha in Phuket. It was a fun ride and without a doubt, such a mesmerizing view and statue. We took a quick stop at Kata beach and after some shopping and lunch on the way, we headed to the old street for some more shopping. The street is famous for the pretty colorful buildings and do not miss on the "Thaivetro" icecream, they have some really interesting flavours to try.
Being exhausted by now, we wanted to experience thai massage so we went to patong beach and walked around for some time where we found a local massage parlour offering thai massage for abt 300 baht per person and we grabbed it quick.
Now, we were all set to just sleep the night away and start the next day fresh. It has to be super early one.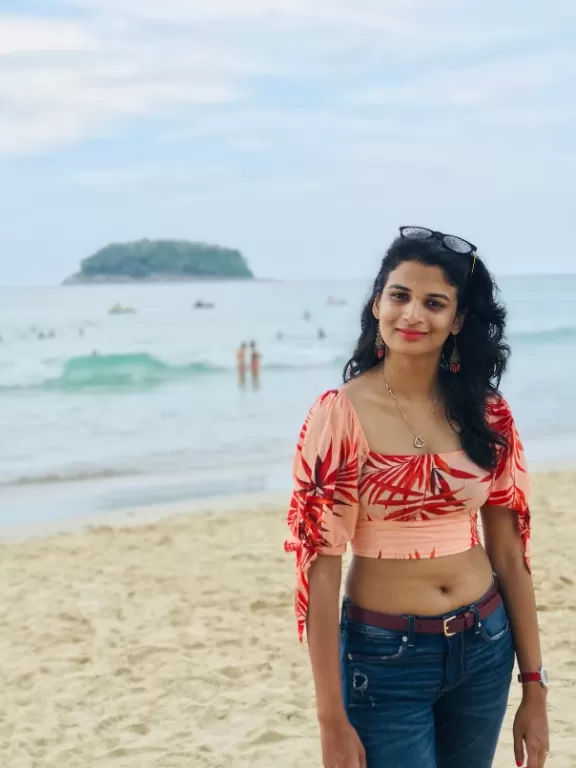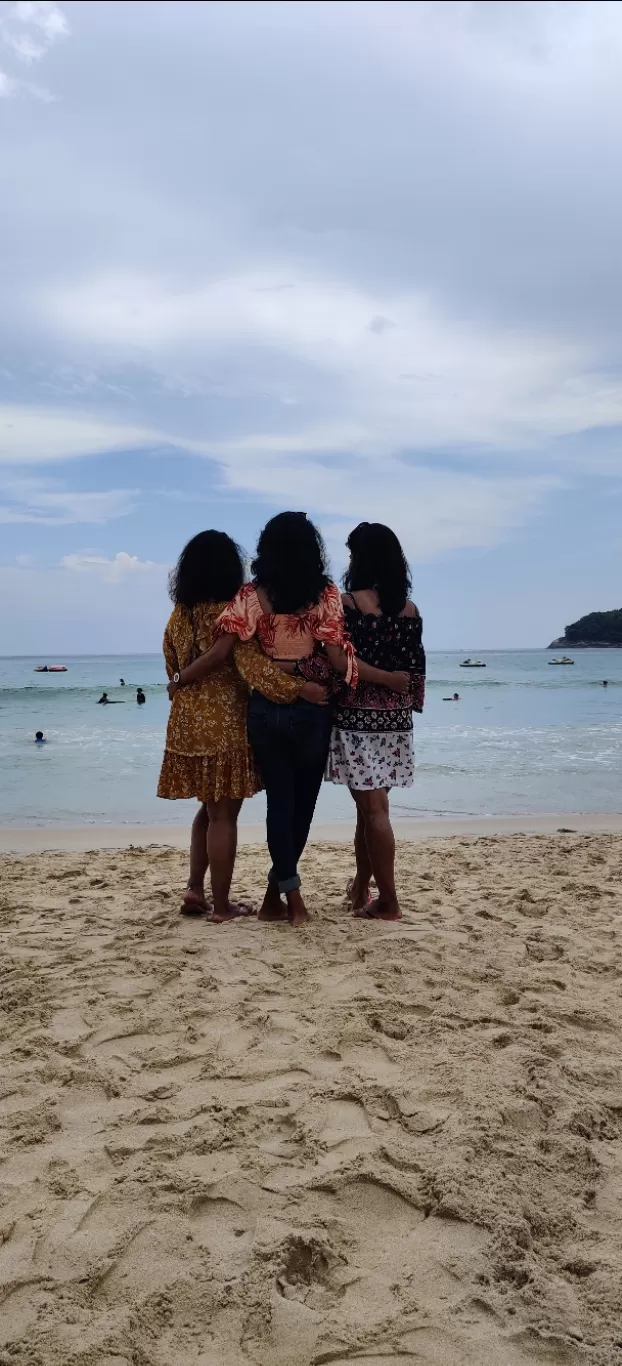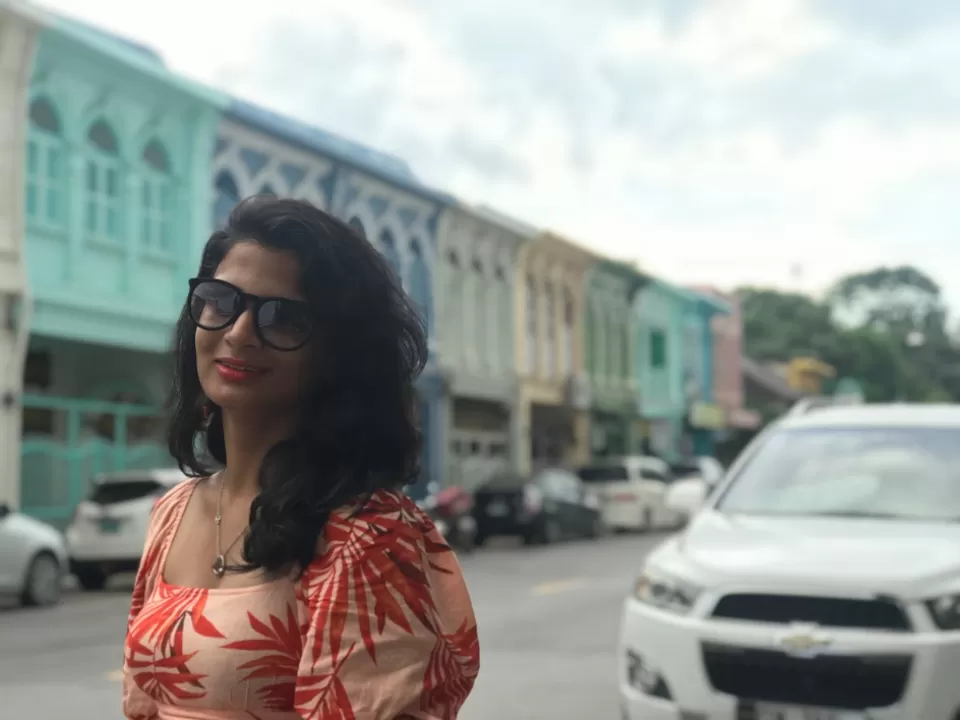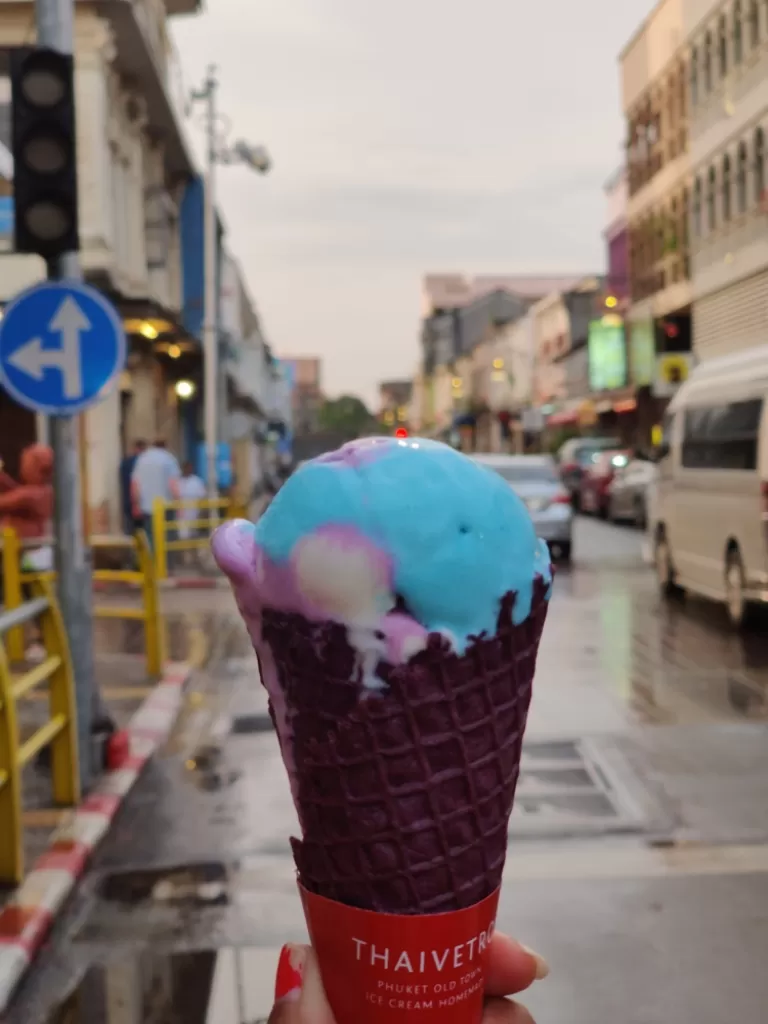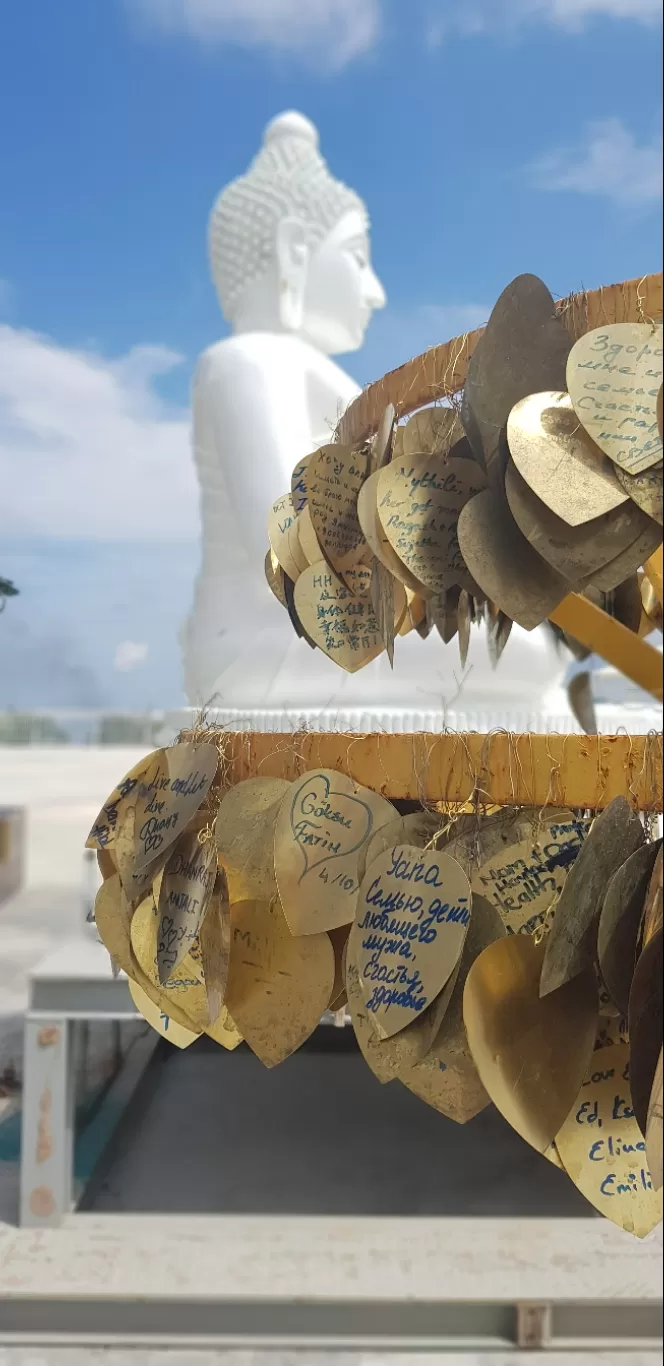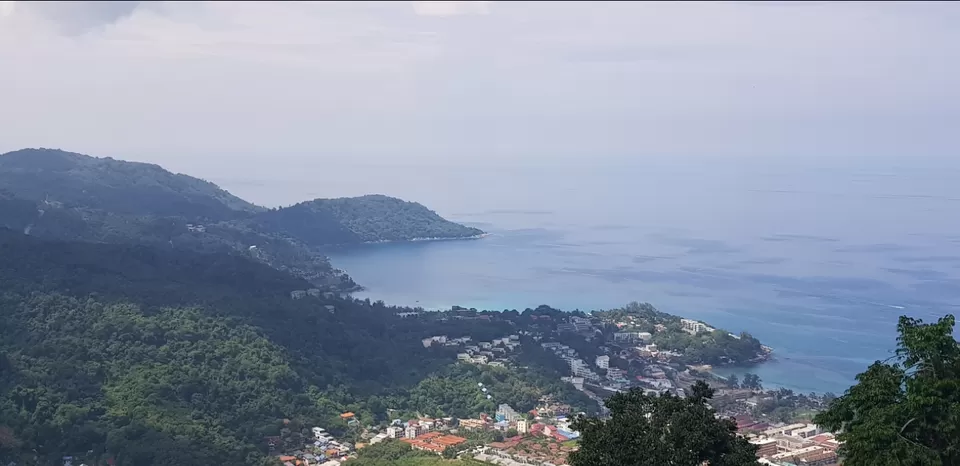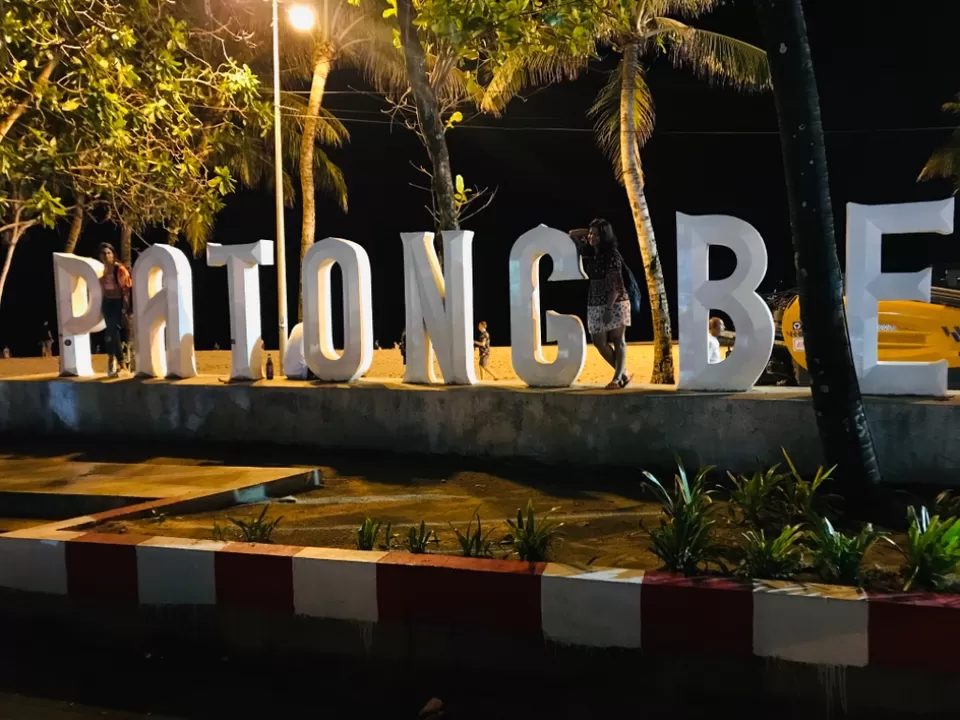 We were now done with the south of thailand and we had kept 1 and only 1 day for north thailand just to visit the white temple in chiang rai. Fortunately, there was an early morning direct flight from phuket to chiang rai and hence it was added to the plan.
Phuket airport is pretty far from the city and we had booked a cab to pick us up early morning at 5 from our hotel to avoid the risk of finding a cab last moment.
After reaching chiang rai, we booked a grab taxi to hotel and on the way discussed and hired the cab for whole day to take us around the city in about 1000 bahts. Dropped the luggage at hotel and left for the white temple.
Even if you are not a religious person, this place will take you by surprise, it is absolutely gorgeous. And then, we visited the black temple, long neck village, the female big buddha statue (my personal fav) and last but not the least, blue temple. It was night time by then and the beauty of blue temple was at another level at this moment.
Personally, this was the most relaxed and beautiful day of the whole trip and any trip to thailand would be incomplete without a visit to the north. It is much less crowded and has beautiful structures but if you are a water baby, this has no beaches.
Ended the day with some local cuisines since this was our last tourist destination in thailand 😒😔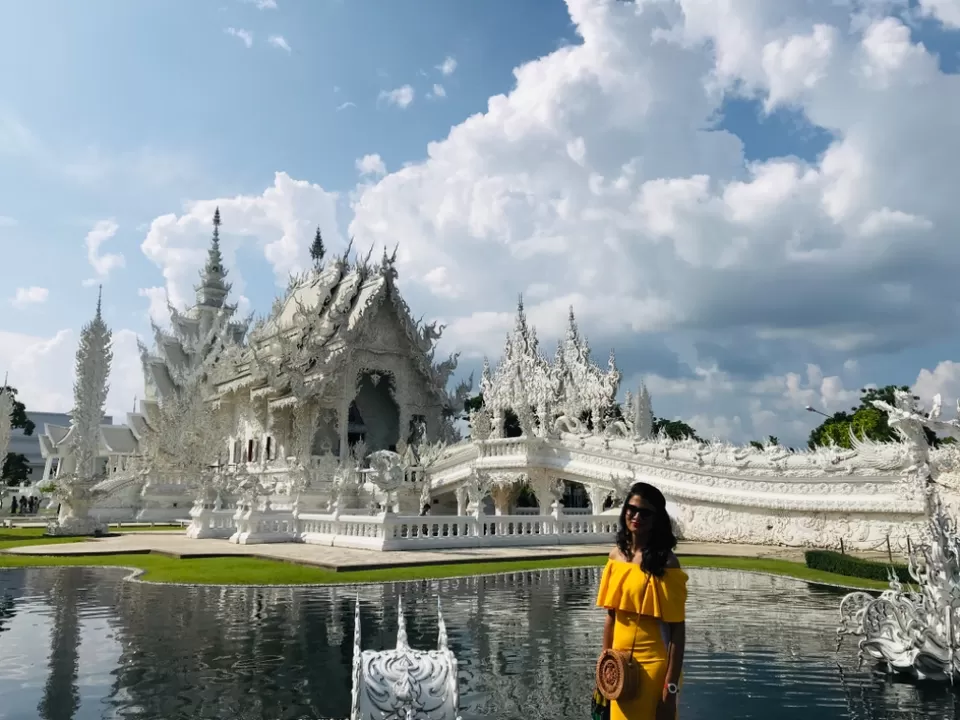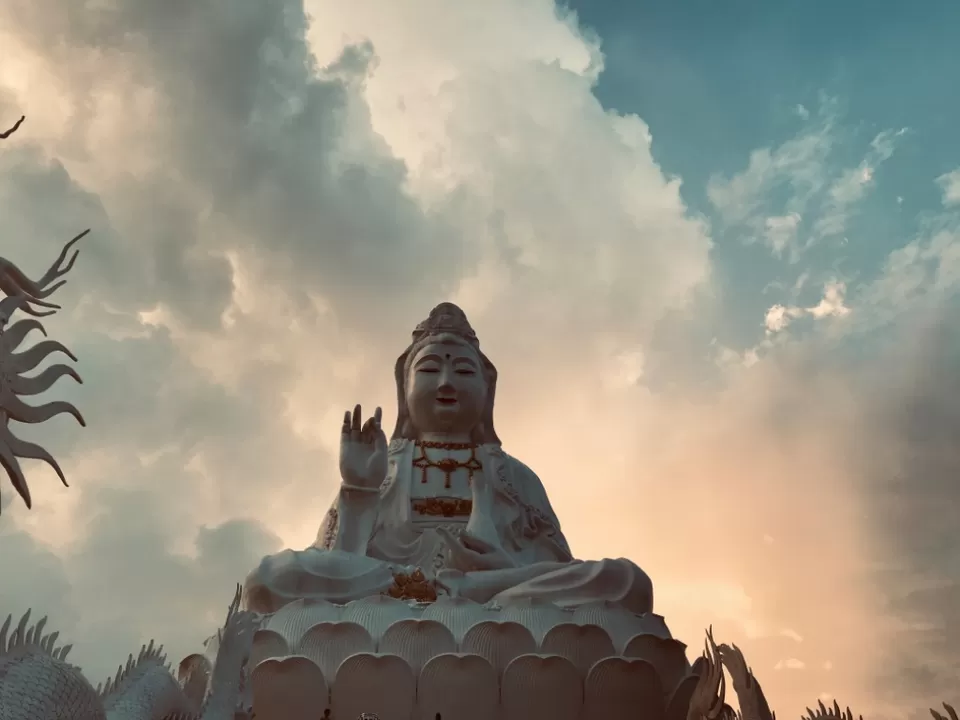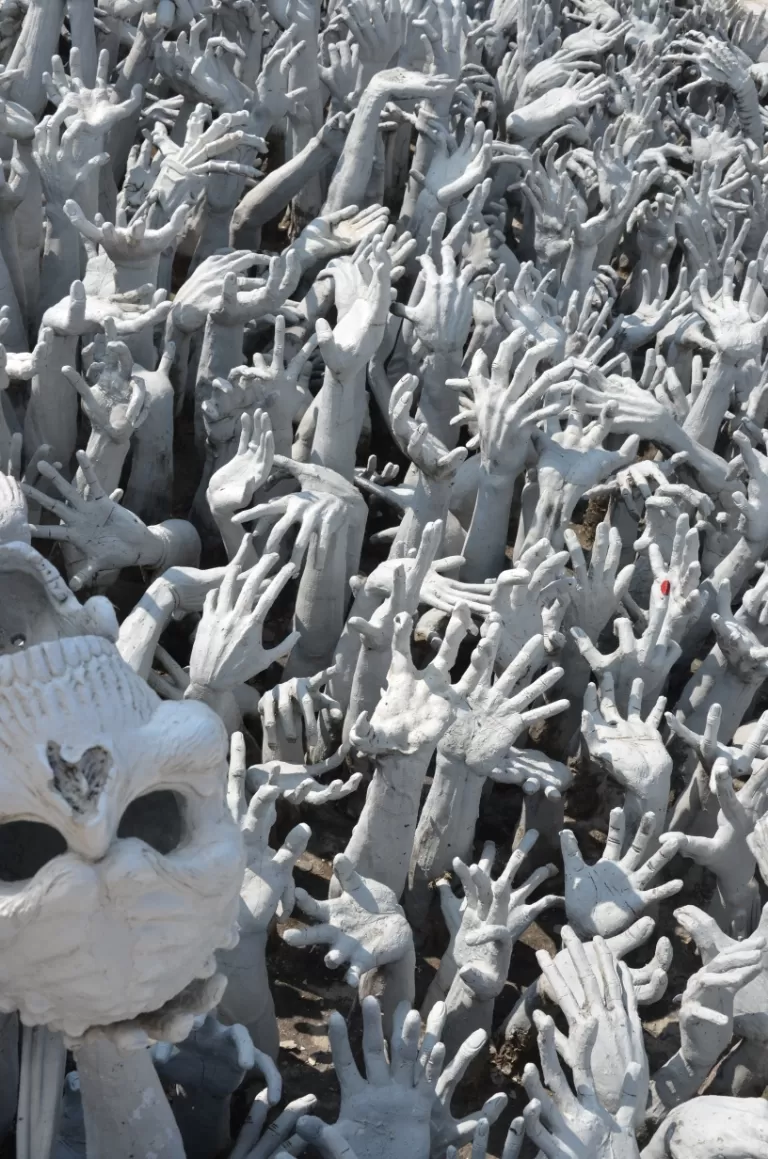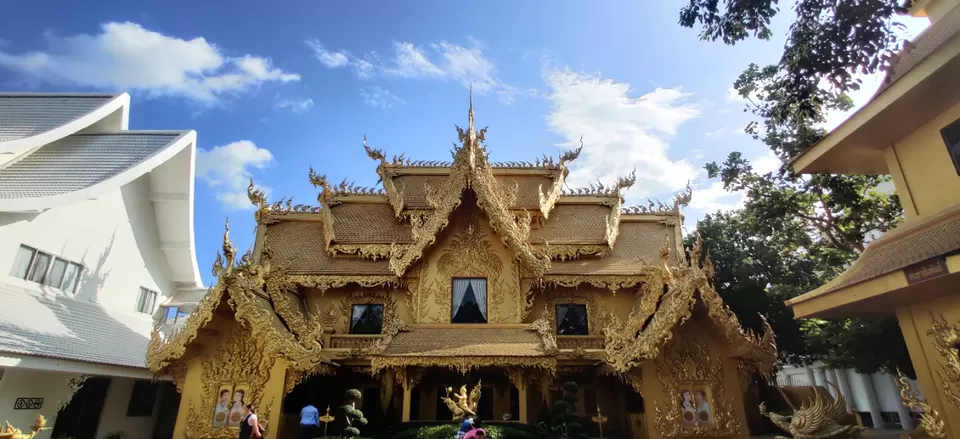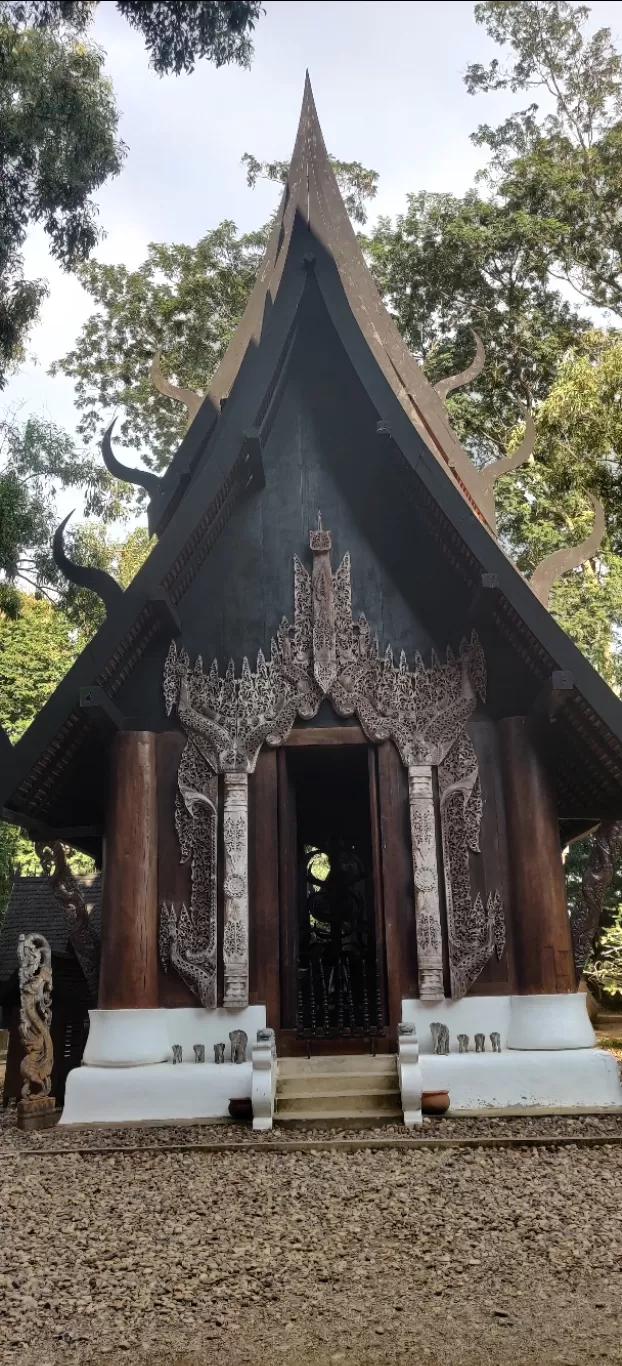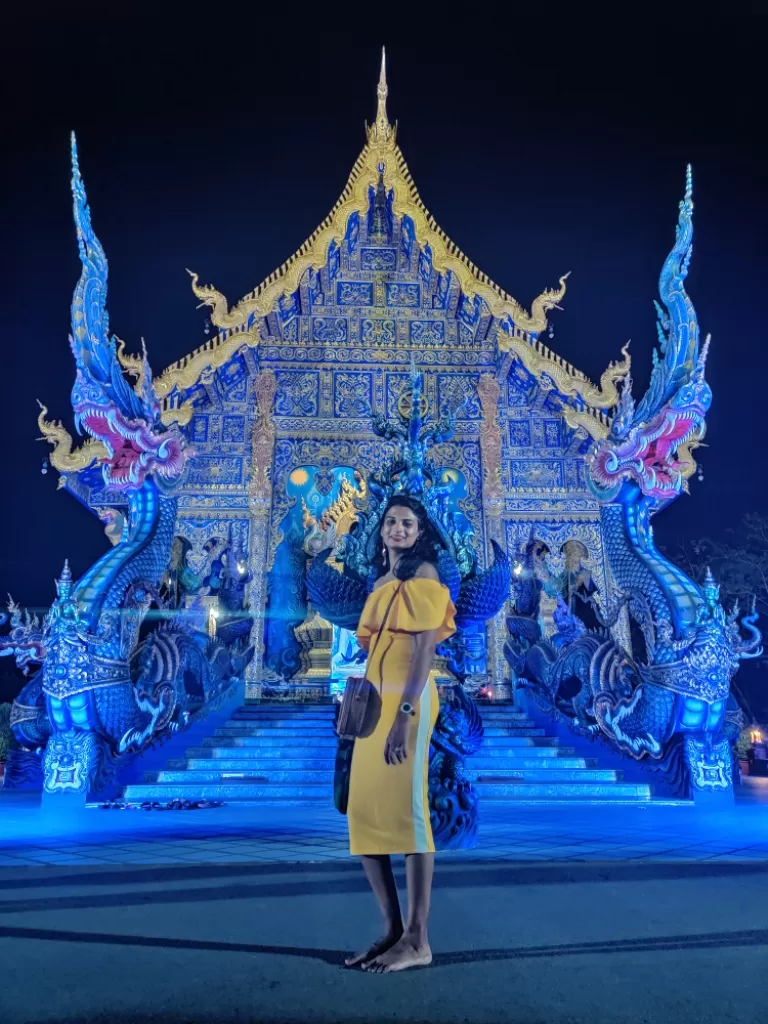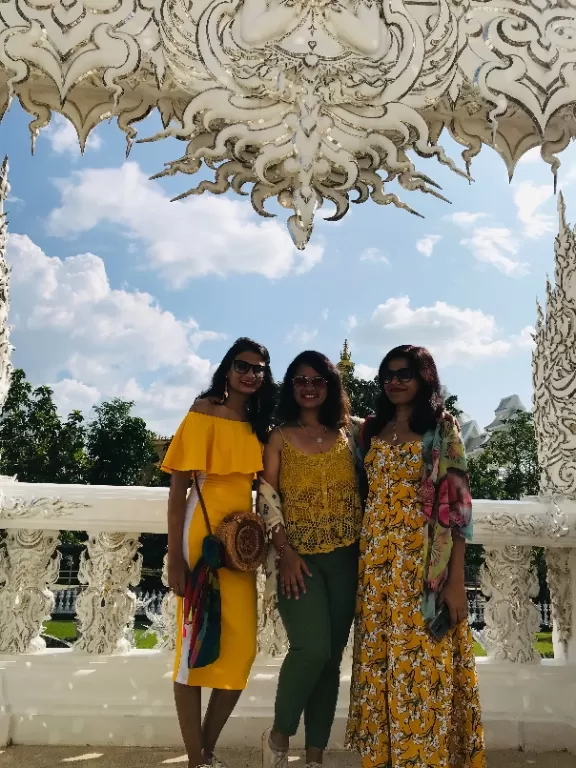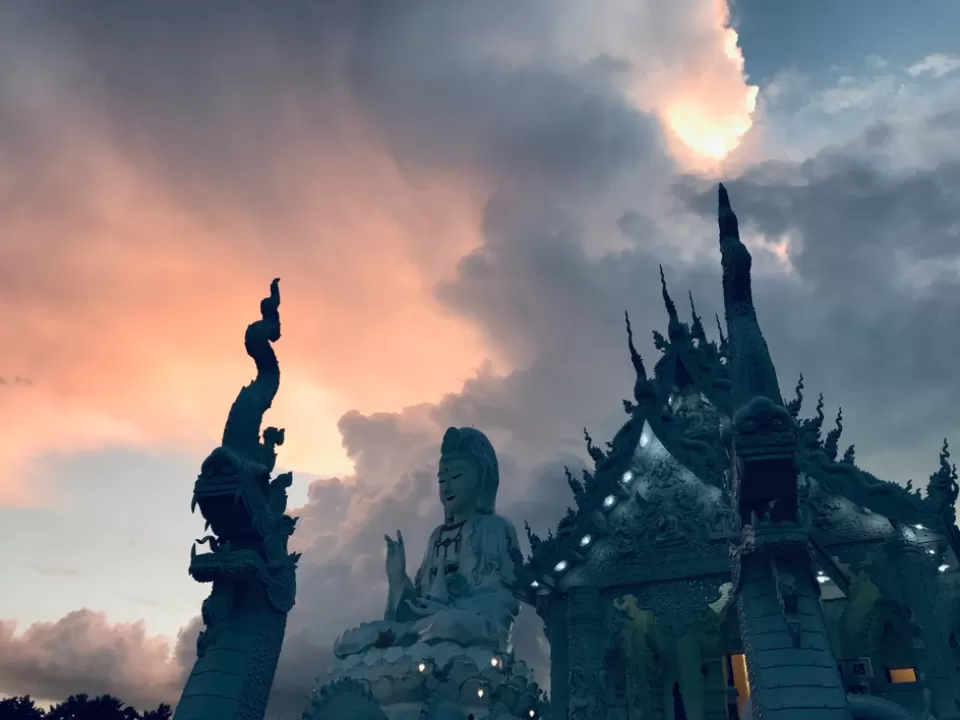 Last day of the trip. The plan went perfectly till now. Everything was as planned and every location was covered and enjoyed thoroughly. Today was meant to enjoy the shopping of bangkok. Plan was to visit some malls but first, catch a flight from chiang rai to bangkok. Check in to the same hotel as the first day, get ready, have lunch and leave for MBK mall. But no trip is complete without some adventures, so on the last day, one of my frnd fell sick and caught some food allergy (from the lunch we ate). She decided to stay back at the hotel while the other 2 of us would go and shop.
As soon as we were about to reach the mall, we get a call from her that condition is worst now and she needs us back.
We rushed as quickly as possible and got her some anti-allergy tablets. So, our shopping plan was now cancelled and we just left to catch our evening flight back to our respective locations in India.
The trip had ended but it left so many memories. It will always remain special and close to our hearts. ❤