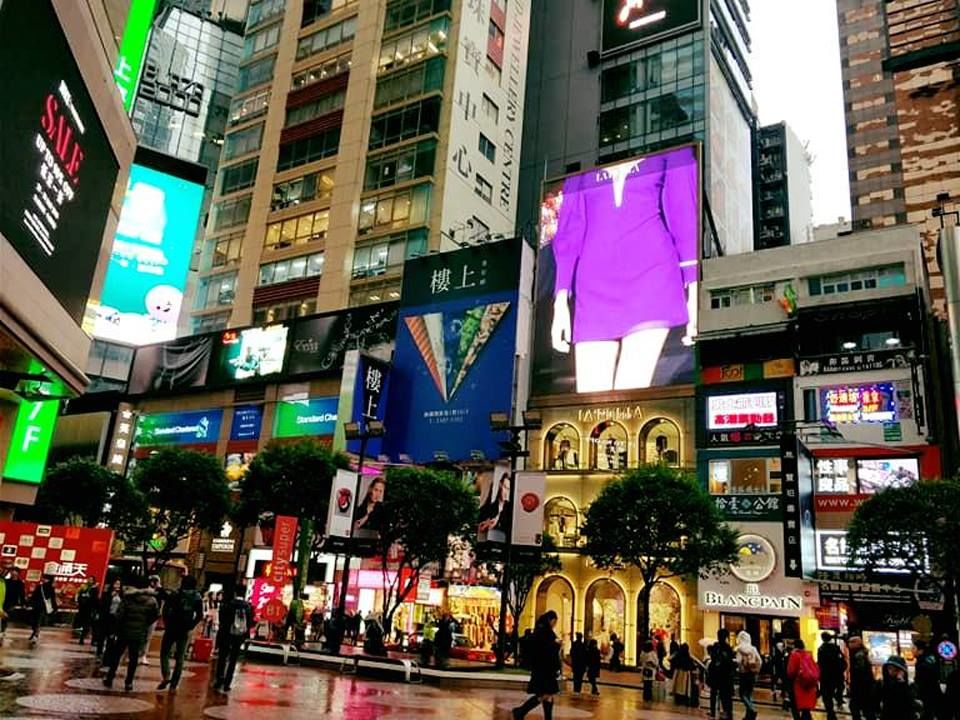 Hong Kong, a bustling metropolitan city, with busy people and roaring businesses. No one has the time to look up from their smartphones or even stand still, on their quick as lightening MTR escalators/walkators. Hong Kong comrpises of mutliple islands namely Kowloon, Lantau, Cheung Chau, Peng Chau, Lamma and of course Hong Kong island. The MTR or the Mass Transit Railway makes travelling inside Hong Kong a complete dream.
Five days is all you need to discover this intriguing city, filled with shopping, entertainment and relaxation. We stayed at the IBIS hotel located at Hong Kong Central and Sheung Wan, which was a one minute walk away from the MTR station.
On day 1, we explored the immediate neighbourhood of our hotel, which comprised of a variety of meat markets. Dried and fresh meat ranging from seafood to red meats, were hung enticingly for potential customers. We even stumbled upon a local bakery, that had Hong Kong's famous Egg Tart, Pineapple Bun, Wife Cake, Moon Cake, Sausage Roll, Baked Cheese Tart and Swiss Bun. The breads on both the sweet and the savoury items had a generous hint of sugar. At night, we stepped out again and explored the Harbour City area which comprises of office complexes, a large shopping mall and of course the futuristic skyline of Hong Kong, that one can gape at for hours.
On day 2, we hopped onboard the MTR and headed straight to Victoria Peak. Similar to India's history, even Hong Kong was under the British regime as late as 1997. The cold-loving Britishers, decided to build a steep Tram line, right on the dangerous mountainous terrain of the Peak, just so that they could go up and down as they pleased. Riding this Tram, is a thrill in itself as it goes up and down a dangerous slope. The lush green view of the picturesque looking Peak, will drive all your vertigo fears away, as you ride on the Tram. Next, we headed to the Ladies Market, where I had a whale of a time, shopping for face packs, body lotions and even a cute looking, bright red dog eared muffler. The husband entertained himself, by gorging on the local street food comprising of bubble waffles, curry fish balls, octopus tentacles and noodles in a bag, while I shopped to my heart's content.
On day 3 or as I'd like to call it, "the happiest day of my life", we headed to Disneyland which is located on Lantau Island. The entire experience, starting with the Disney train which had Disney shaped windows, Disney shaped hand holders for passengers standing afoot and rich looking Disney figurines (which was probably made of Teak), was a magical experience. The child in you, will thank you a million times, for posing with and hugging the iconic Disney duo - Mickey and Minnie, chowing down Mickey shaped waffles, taking a 5D ride with Iron Man with the help of his "Stark Vision Glasses", walking up Tarzan's tree house, strolling through a magical Disney forest, taking a scary Grizzly Gulch ride and much more. I shopped extensively at the Disney gift store, to forever remember these happy, innocent moments.
On day 4, we visited Times Square, which is loosely modeled around the Times Square in New York. It is one of the largest shopping hubs of Hong Kong. You can pick up clothes, shoes and bags for all budget ranges. At night, we headed to Temple Street, Night Market to pick up trinkets for family and friends comprising of Hong Kong fridge magnets, curios, ladies handbags and jewellery. Haggling is the name of the game here. Be a bargain pro or go home, empty handed.
On day 5, we headed to Man Mo temple, to pay our respects to the God of Literature (Man) and the God of War (Mo), both of whom were worshipped by ambitious students, who hoped to succeed in their civil exams of Imperial China. We ended our religious sojourn, by thulping down on some delicious momos, which the Man Mo temple street area is famous for.
Visit Hong Kong, if you are an experimental foodie, an enthusiastic shopaholic or a hardcore fan of Disney.
How to get there : Mumbai to Hong Kong by Jet Airways takes you exactly 6 hours
Hotel to stay in : IBIS Hong Kong Central and Sheung Wan