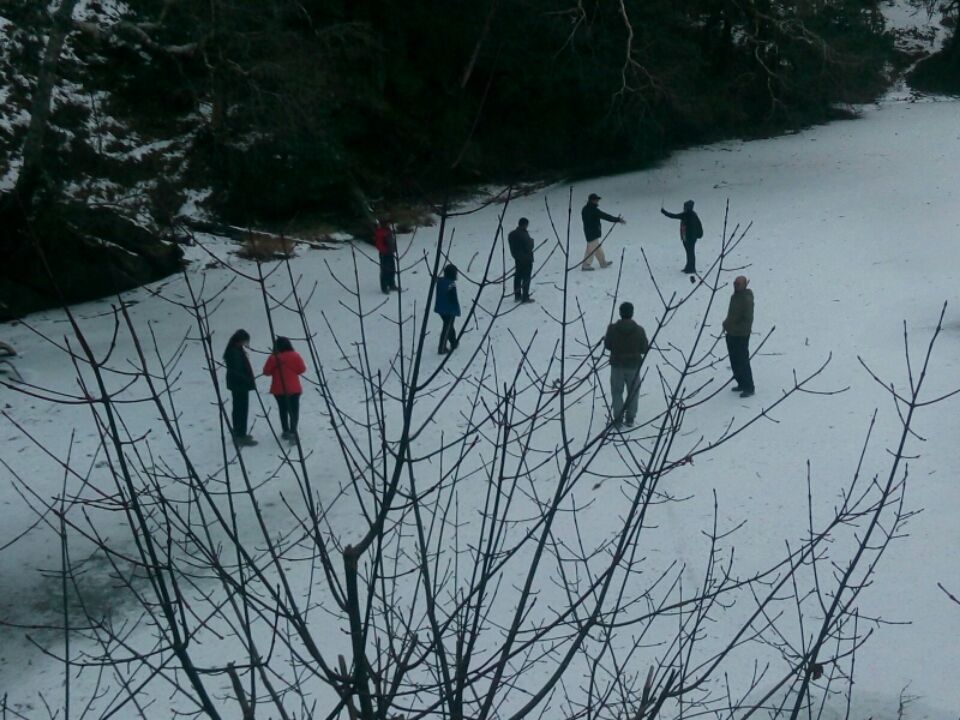 #SwipeRightToTravel
I was quite stressed from work, class and studies when I applied for leave, during December 2015. I decided to trek the Himalayas which I surmised, would be fun and thrilling. Soon, I realised, none of my friends were available during that particular week.
The thought of spending the whole week in my city itself bugged me. This got me thinking.. I realised that I didn't require company to go to a trek, I could manage on my own! This was followed by days of 'tum akeli ladki pahadon me kaise jaogi' and 'main sath chaloon kya' from my parents. I managed to convince my dad. My mom still does not approve of it!
I had booked a trek to Brahmatal in Uttarakhand with a renowned trek group. I was late to the departure point by about 2.5 hours due to delay in my flight. When I first met the pack of 10 trekkers, they were pissed with me for for they had to wait for a really long time. Bad start.
On the way to the base camp, we stopped for lunch. While enjoying the cold wind on a plateau edge, I was inserting a sim card in my phone. Somehow the sim card slipped from my hand and fell down plateau before I finally lost sight of it. It was my only sim card and I had ended up screwing it. Another set back at the initial stage of my so called adventure.
We reached the base camp, and had time on our hands for the rest of the day. I introduced myself (until now I was known as the girl who came late) and apologized over pakoras and chai in the evening. Our trek was to start the next day and we were all very excited.
We bonded with each other through the long trails of the Himalayan valleys, and surprisingly, the bonds grew only stronger. We prepared the gajar ka halwa on a fellow trekker's birthday, played cricket with kids at the local school, sneaked out of our tents for taazi macchi (fresh water fish) at the local bazar, boozed on New Years Eve, gambled our way through teen patti, pranks and antakshari at the campfire, spending nights outside the tent and under the stars at about 4 degree celsius, all the sunsets, butchering meat for dinner because the village slaughterer was unavailable, fighting over hot water to brush our teeth, hunting for campfire wood and still managed to stay alive despite the dangerous drives of our thug drivers!
I was on my first solo trip without any contact with the outside world, but my brain had forgotten this fact. I met the most acceptable, outgoing, jovial gang of friends and I adored each one of them! After all it's the friends we meet along the way that help us appreciate the journey. This was an adventure we all relish through every atom of our being.