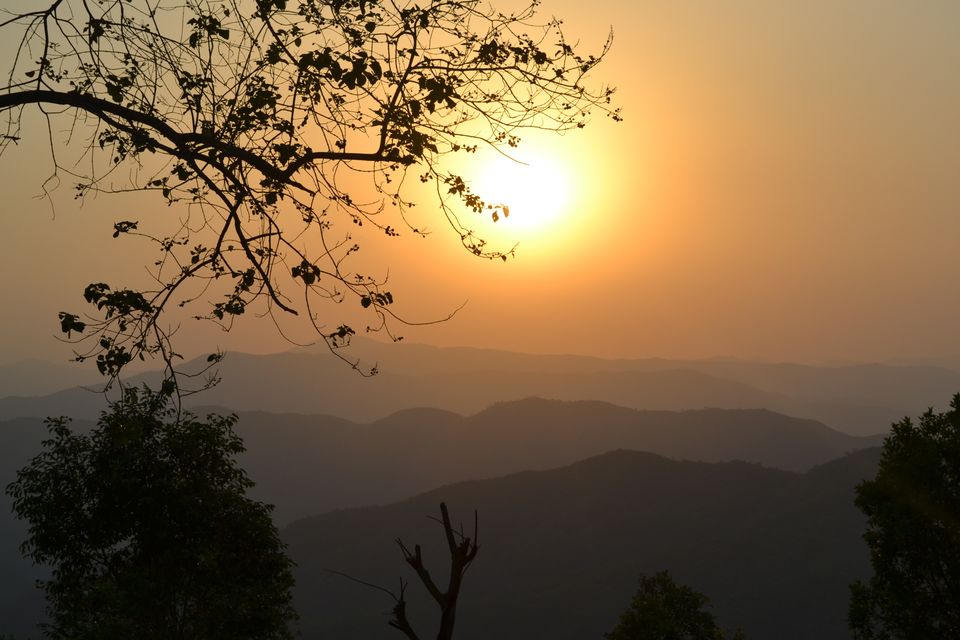 Manipur is one of the North East states of India, which has a rich history back from 14th century. It is bounded with Nagaland to North, Mizoram to South, Burma to East and Assam to west. This chapter I will tell you a story of Kabaw Valley which was once the gate way to Manipur earlier called as Kangliepak. The place is rich with natural resources definitely rich possession that's hold a lot of history.
From centuries a lot of battle has been fought by various kings of Burma and Manipur to get in possession as it was also strategically placed. However after India got its independence, the first prime minister of India gifted it to Burma as a friendship treaty to restore peace. Now there are small tribes living on both sides in harmony. It was sure a priced possession of Manipur, very close to the hearts of people.
I was travelling in Northeast India on motorcycle, after exploring Meghalaya I came South and got it Manipur from Jiribum. I didn't have any specific plans all I wanted to do was to ride the length and breadth of Northeast India. The roads are nightmare from Jiribum to the capital Imphal, I made my way to Imphal one evening wandering on the streets in my biker avatar. A young guy riding a motorcycle stops and ask you want to meet my motorcycle club.
I didn't know anyone and didn't know what to expect, I have a major issue with the language so my best bet was to follow him. He takes me to a market place where I meet some more people. They welcome me as if there own told they were riding the next day to a medical camp they are organising in the remote area. They warned that roads will be really challenging, I anyway didn't have a plan so I was eager to join them. The plan was to gather in there club house and ride out early. I spend the night in one of the club member house tasted the local delicacy hit the bed early.
The president of Royal Riders Manipur came to receive me in morning, later in the club house met rest of the riders, it was a great morning to socialize. We were a total of 60 people with 50 motorcycle and a 4*4. The medicine was taken in a lorry with 5 doctors. I was pumped up this was like a mission, we stopped at a place to eat then continue our journey to the last village called Kasol Kullen where army stopped us to go further.
Army was amazed to hear a group of 60 people going to a village of total 50 for a medical camp. We were more in number than the village, After interrogating for 3 hrs they warned, you are entering no man's land. Army has no jurisdiction nor come to rescue if there was any situation as per the friendship deed. We agreed and kept riding, the roads got worse and it was a downhill fall. We were supposed to camp at the last village called Namlee, it was really a hot day the road was dusty but we all made it by evening. There is no borders only a small sign board marking India and Burma. On both the sides there are people living in harmony for ages now. They speak language mix of Manipuri and Burmese, we camped in the head man house of that village.
That evening was a feast for us, they chopped two pigs and the preparation was very fascinating. After satisfying dinner everyone went to get little sleep. But then the hell broke out, it was a cyclone passing hit us. We couldn't get sleep we were afraid of being washed away. The cyclone choose to stay for the next 4 days.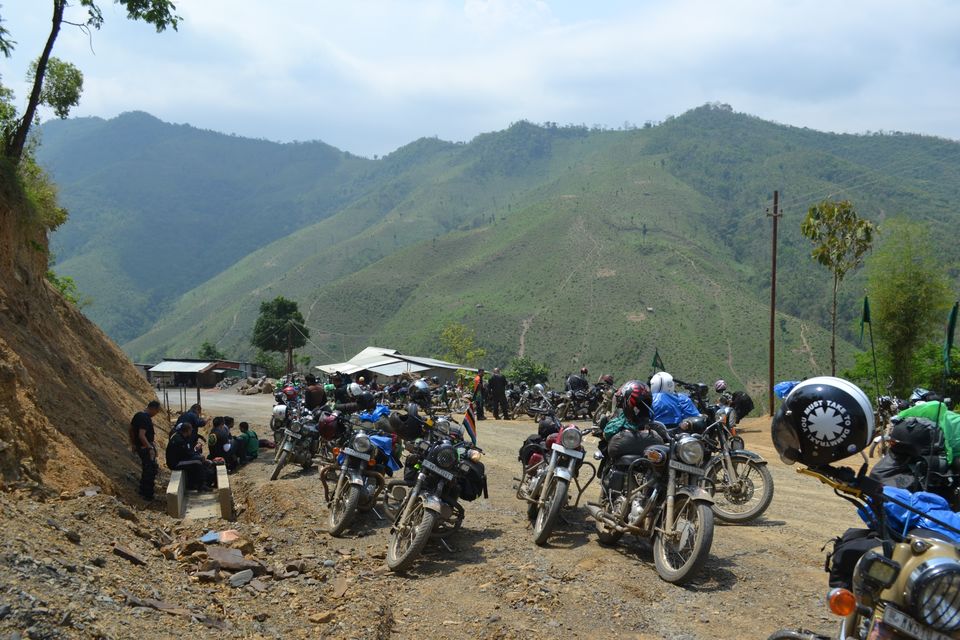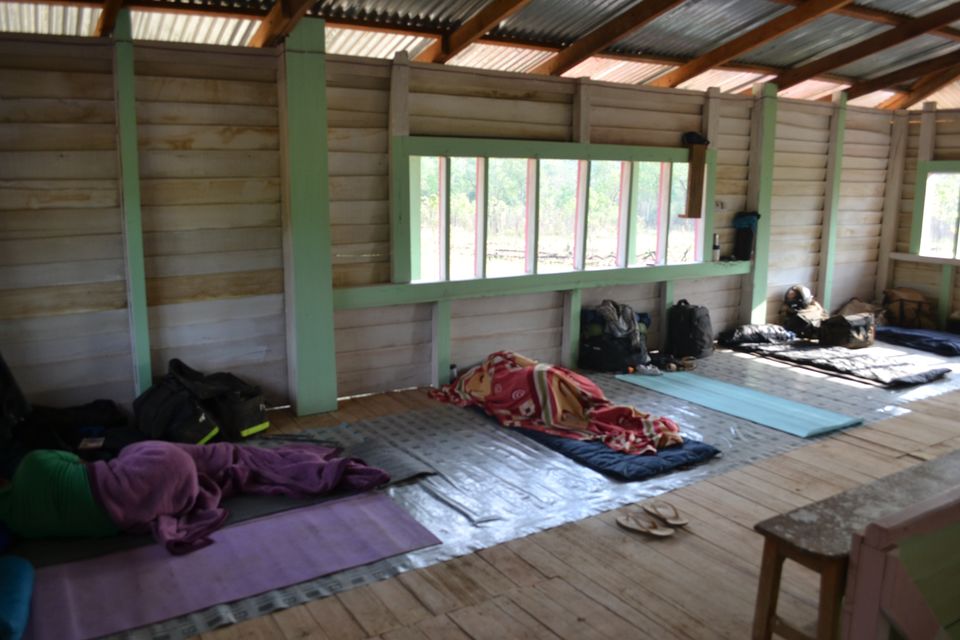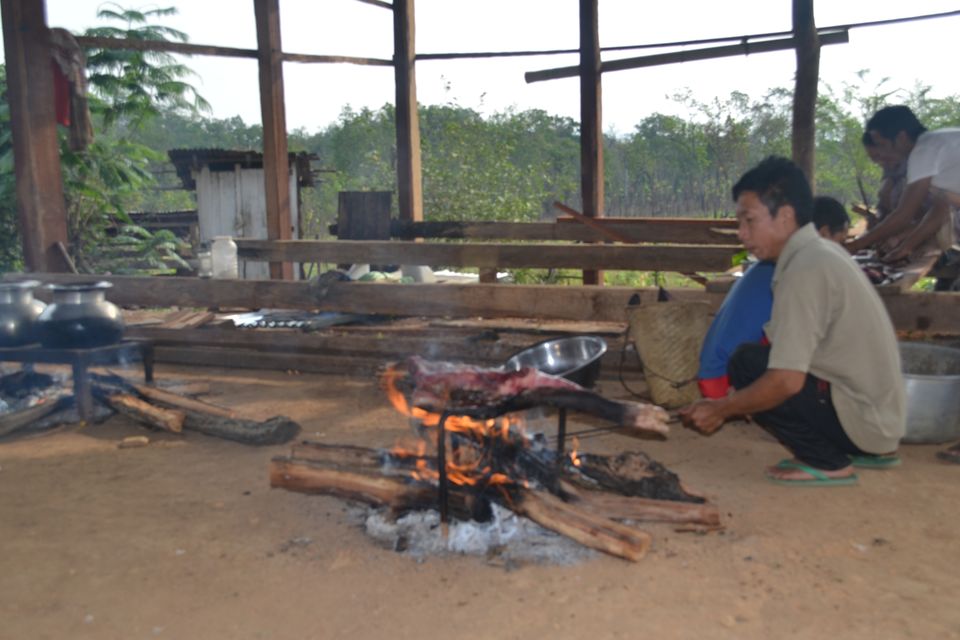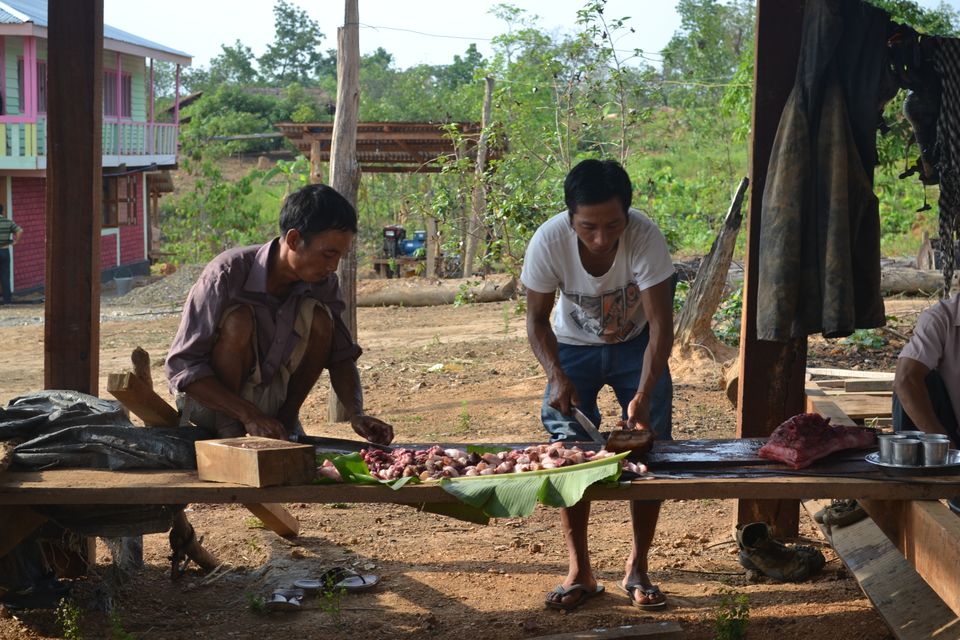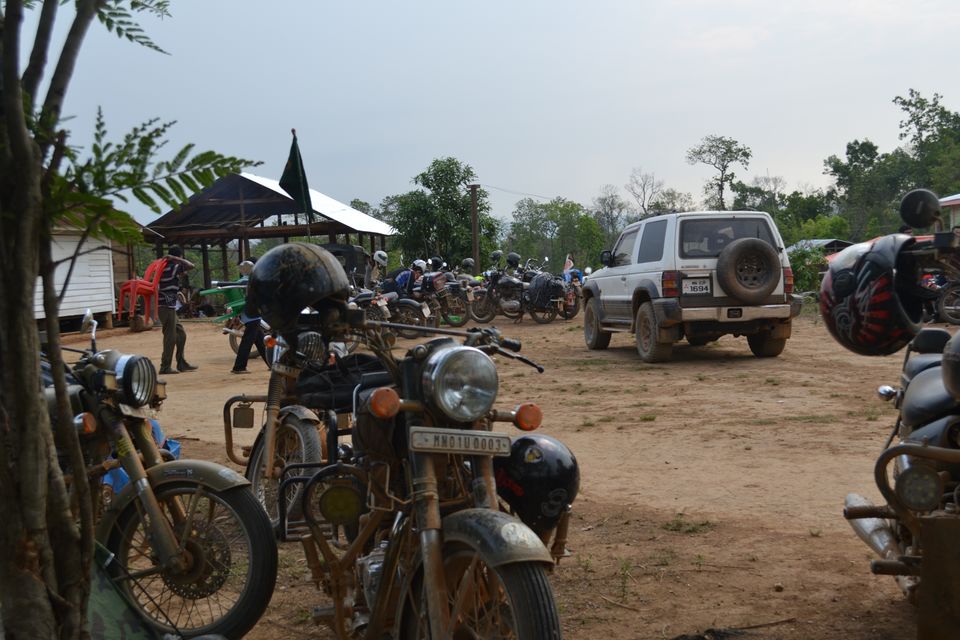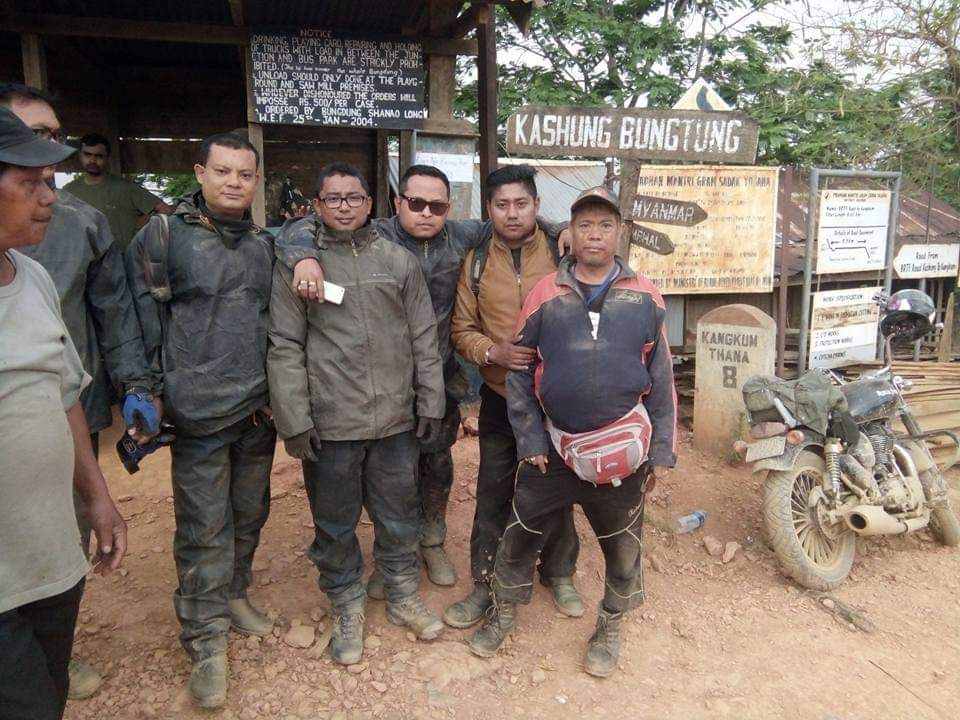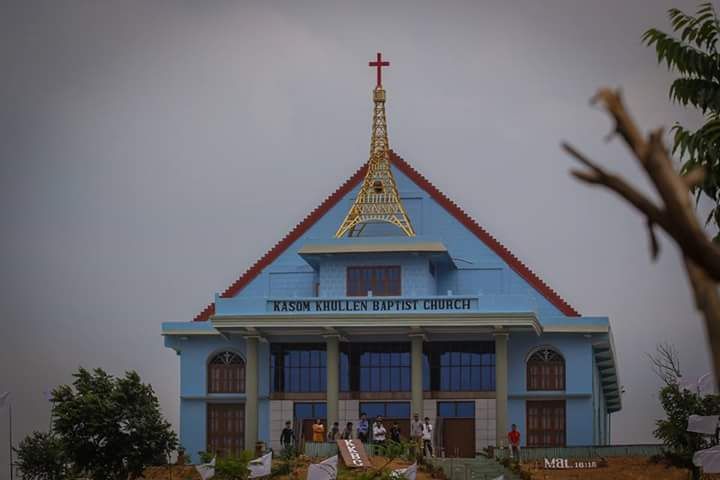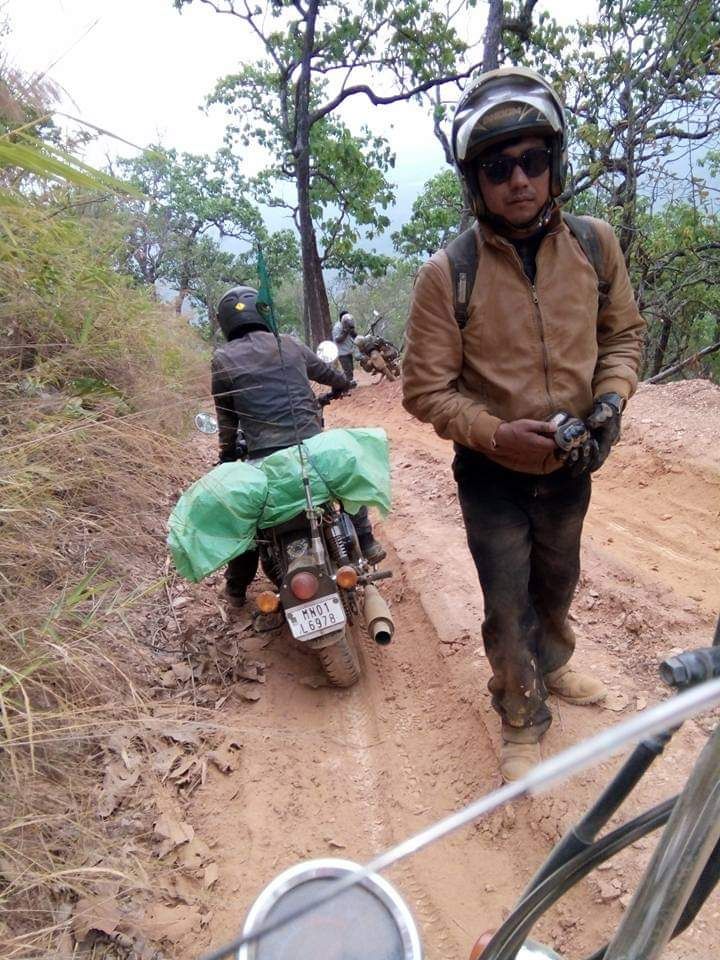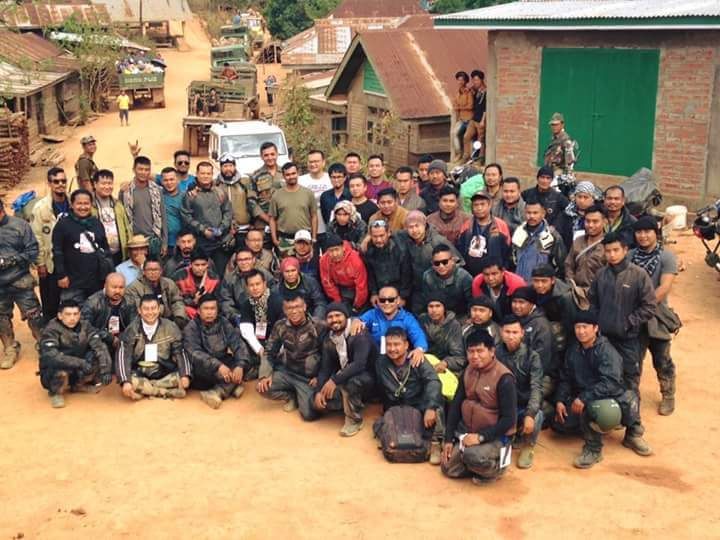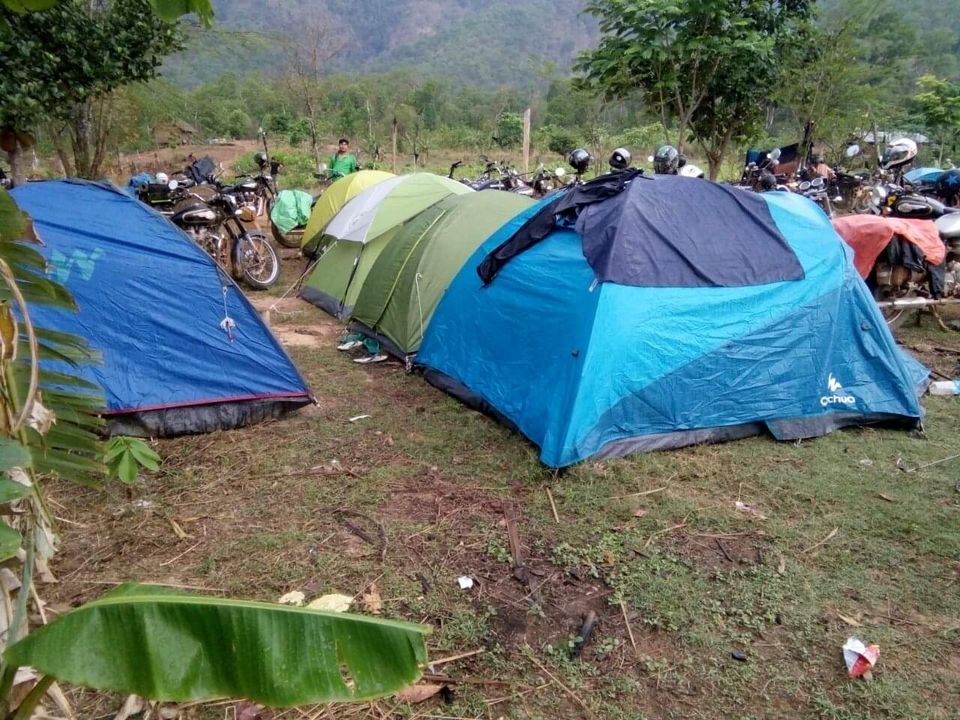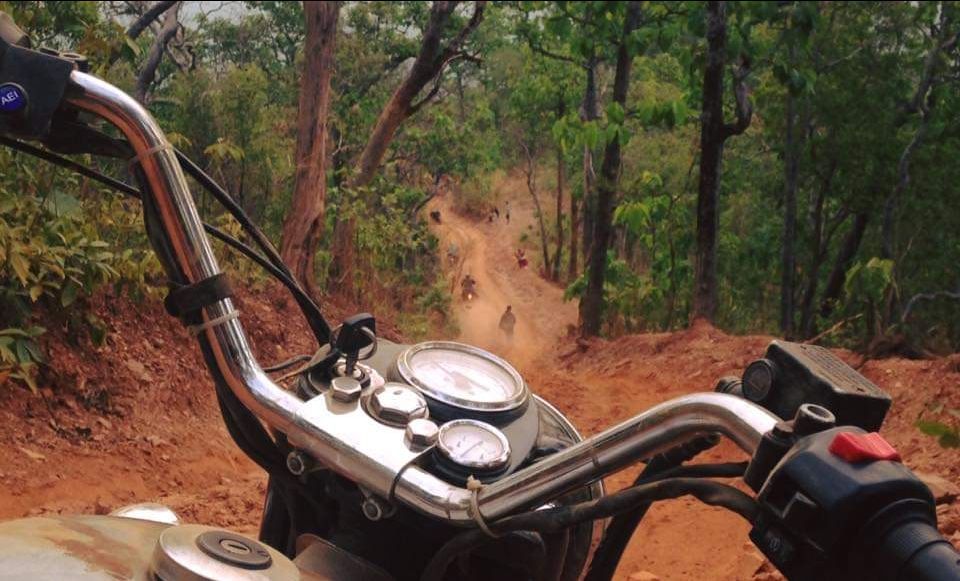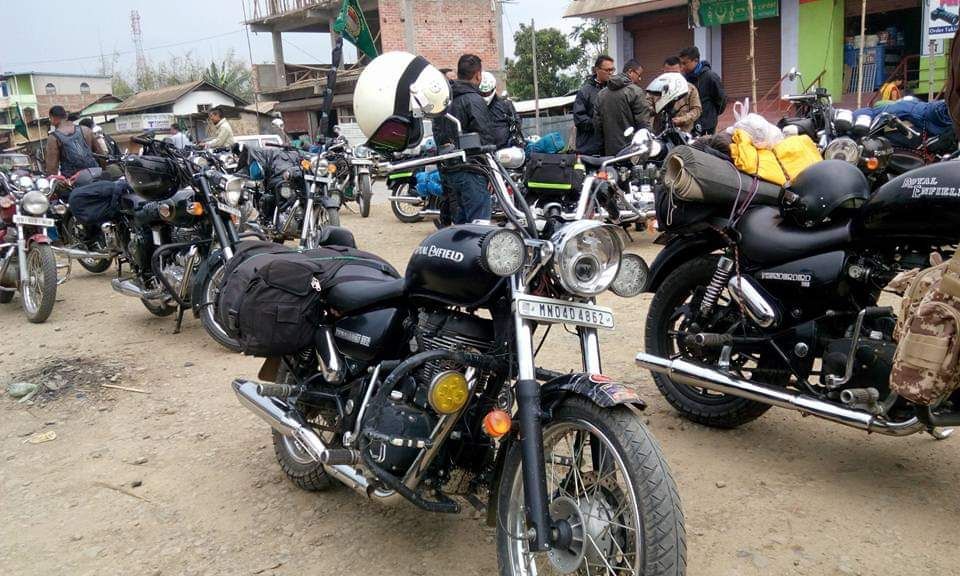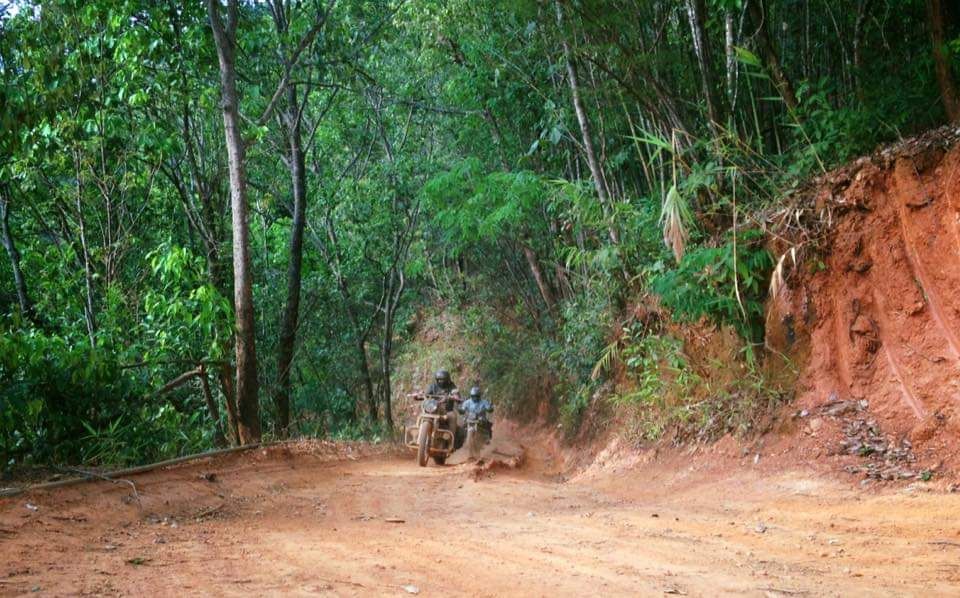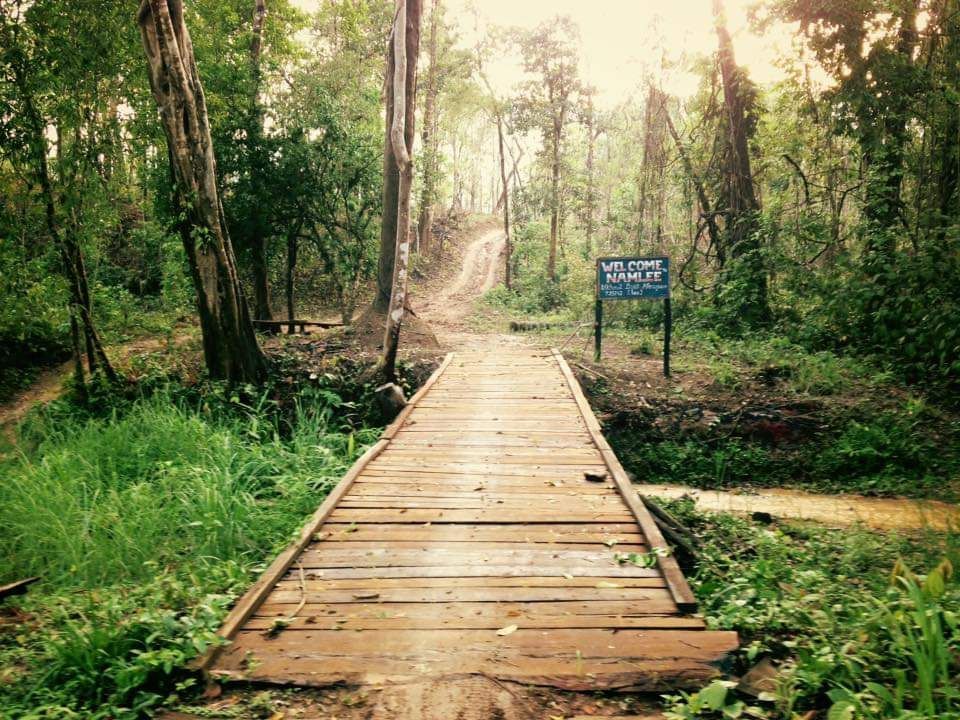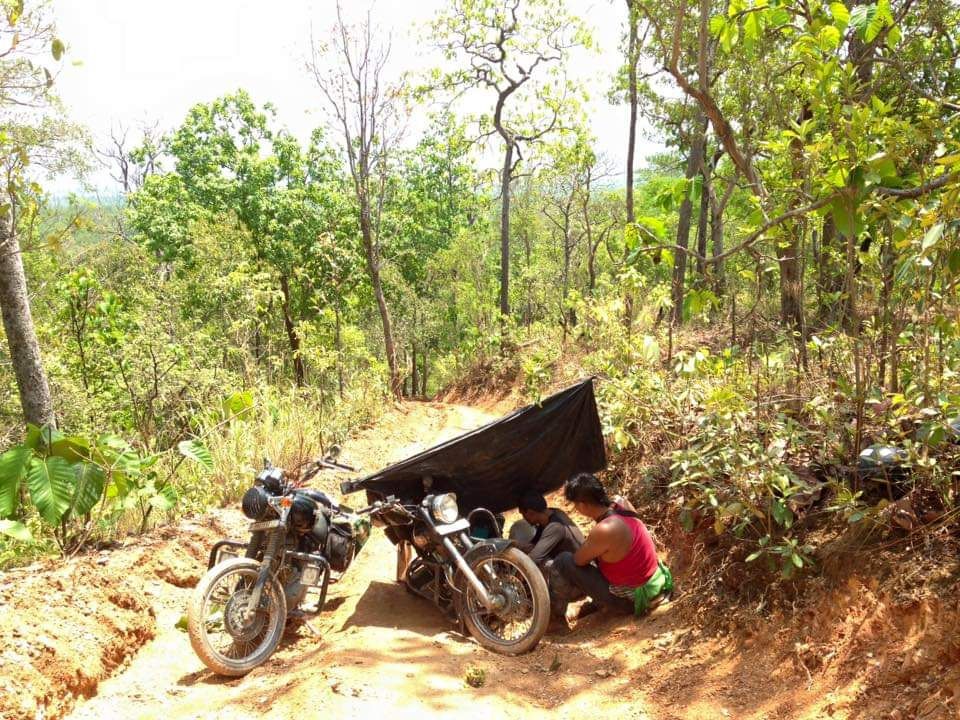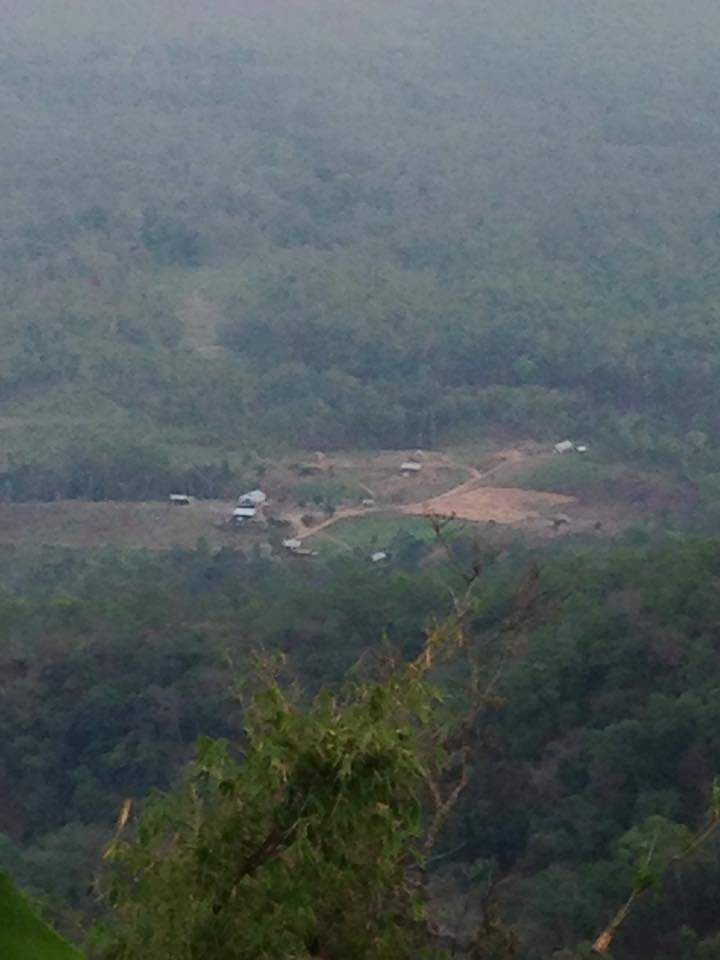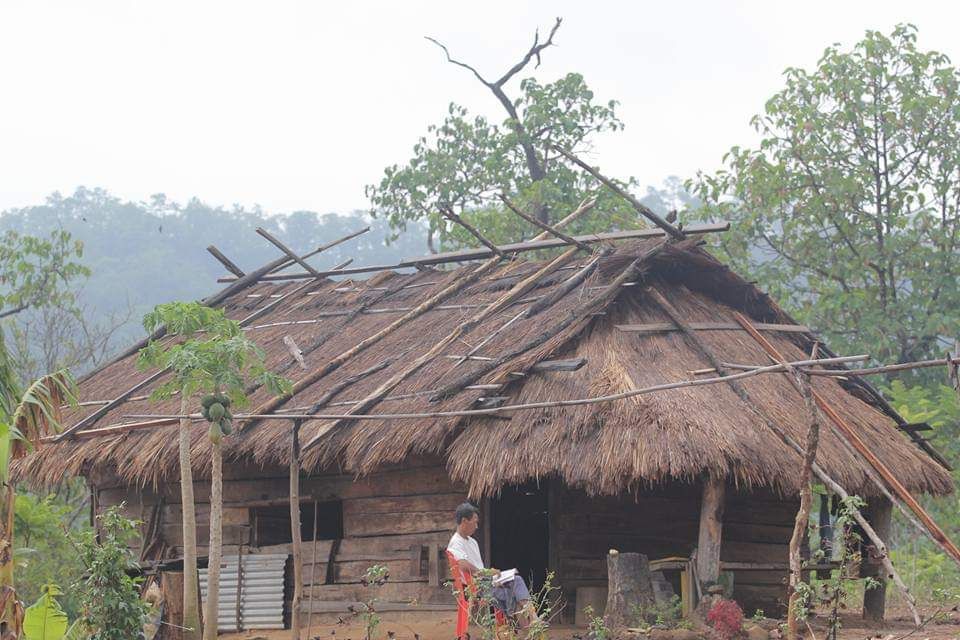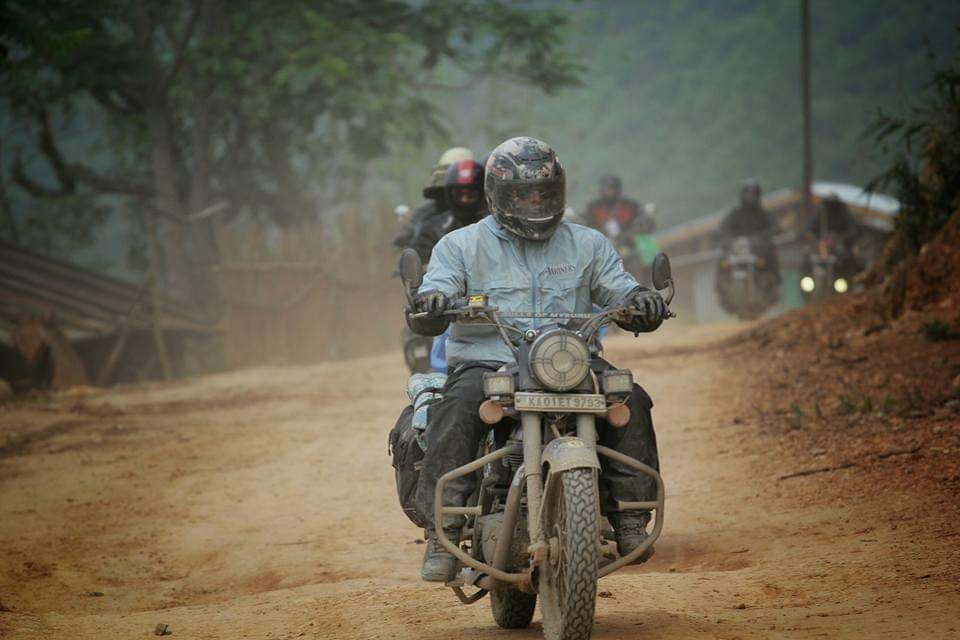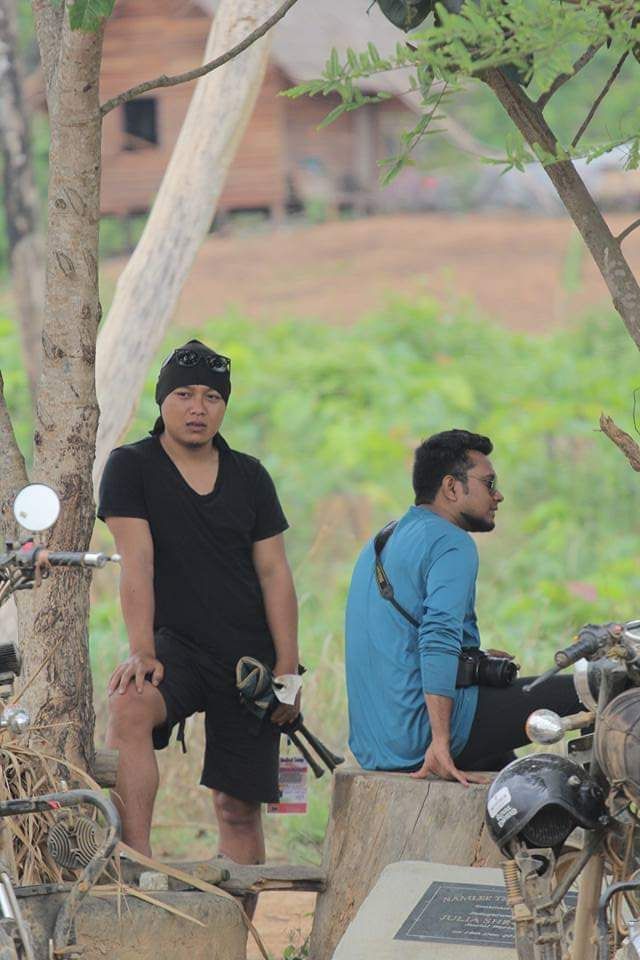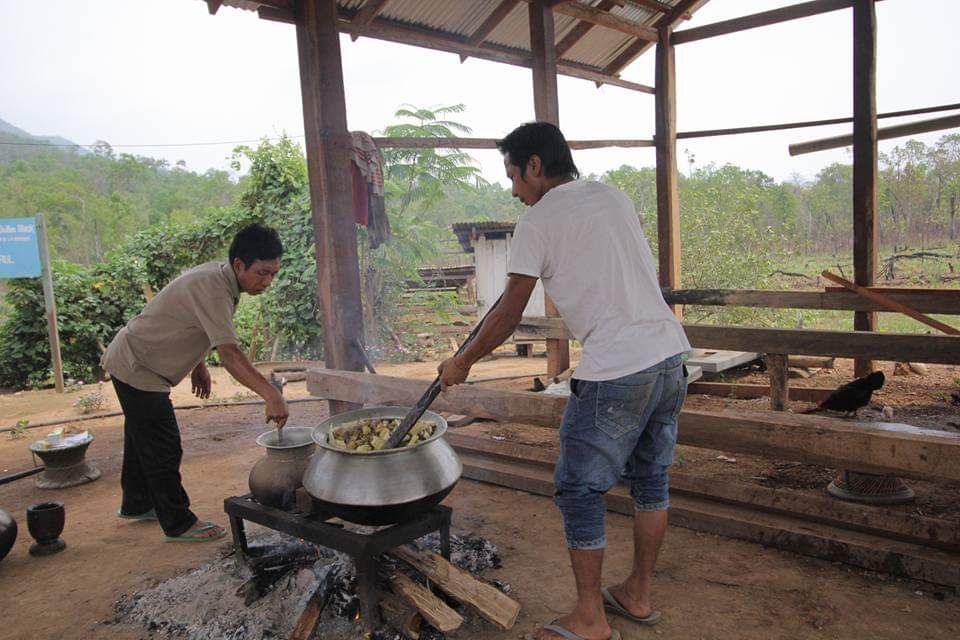 It was a dull day raining all time, people across the border and around the village started to flow in. It was surely the most satisfying experience I have felt after being a part of the medical camp. We were able to serve the needy, we touched people life to make it better. People were really thankful, we got around 250 people who came to avail this service. The day was really busy clicking pics of the patients trying to communicate without a language was really fun. The rain never stopped, the roads once we rode was hard to walk up, this was bad we didn't have network the food was stocked up for 2 days only. Now there was stress in all the riders as they could not connect with there loved once for more than 3 days. There was a way out from Burma, but it would be illegal to enter without papers. If caught it would be an adventure you never want, so we held our spirit up hoped for a better day. At the end of day 3 we wiped out the food stock of the village. Now no one have anything to eat because all are stranded.
That's when the locals from Burma who had come for the medical camp came for our rescue. We went to there village which was 5 Kms away from where we camped, got some ration for basic survival. End of day 4 it was inevitable that we had to ride back from the same way. So we packed and slept, the next day at 5 AM we head out. It took all of us 12 hrs to reach 20kms distance, out of which few old motorcycle gave up that had to be carried by a shaktiman. We reached the army camp at 8 PM, Army was taken back looking at us, they fecilitated us then asked to stay the night. Since it had already been 5 days everyone decided to leave and head to the capital. We all regroup the next morning after breakfast I wish them goodbye, continue my journey.
Note: Travellers are treated like god's in North East India, it is safe for all travellers. If I get a change I will explore all over again solo just for the experience. It's home away home. Do explore give enough time you will come back as a new person. Good luck!