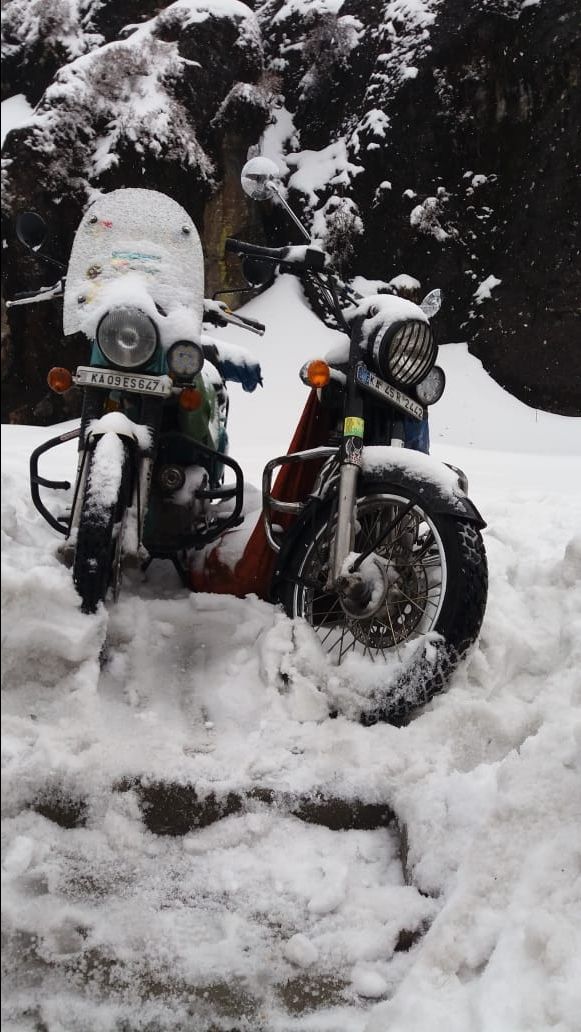 North East India had always been a dream destination, so I decided to explore to see what it had to offer to travels around the world. I quit my 7 to 5 corporate job my only bread and butter to follow my dream. I planned a solo trip on my motorcycle riding from Bangalore Karnataka to explore 7 sisters ( Assam, ArunachalPradesh, Nagaland, Meghalaya, Manipur, Mizoram and Tripura) 1 Brother that is Sikkim. I was riding for 3 months in rainy season covering a distance of 14.5 k Kms it was the wildest ride of my life. This chapter I will share the experience I had travelling in Sikkim.
Sikkim is an Indian state bordered with Nepal, Tibet, Bhutan. It is connect by road and air, the nearest airport is 30 Kms away from the capital Gangtok. You are allowed to travel till Gangtok freely, however one need to have permit to enter the other parts ( East, West and north) Sikkim.
I was riding from Darjeeling, started my journey late noon as it was about 100kms to Gangtok. The roads takes you around Teesta river flows from the eastern Himalayas. The roads are tuff and curvey filled with heavy vehicle from army to road construction. I was welcomed by heavy thunderstorm and reached at 9.30 PM. My friends had taken a place and the next morning we were supposed to ride to Natula Pass towards old silk route. After a hot shower and yummy meal I was ready to hit the bed.
Note: You can get permit from the capital Gangtok in a day time, also you can apply online. The permit needs one govt photo identification (DL, Aadhar etc ) and couple of photos.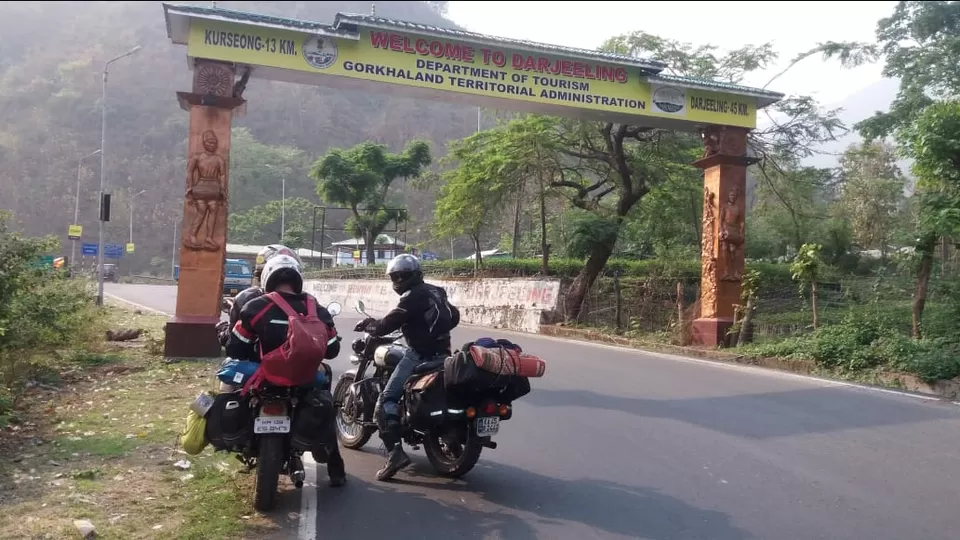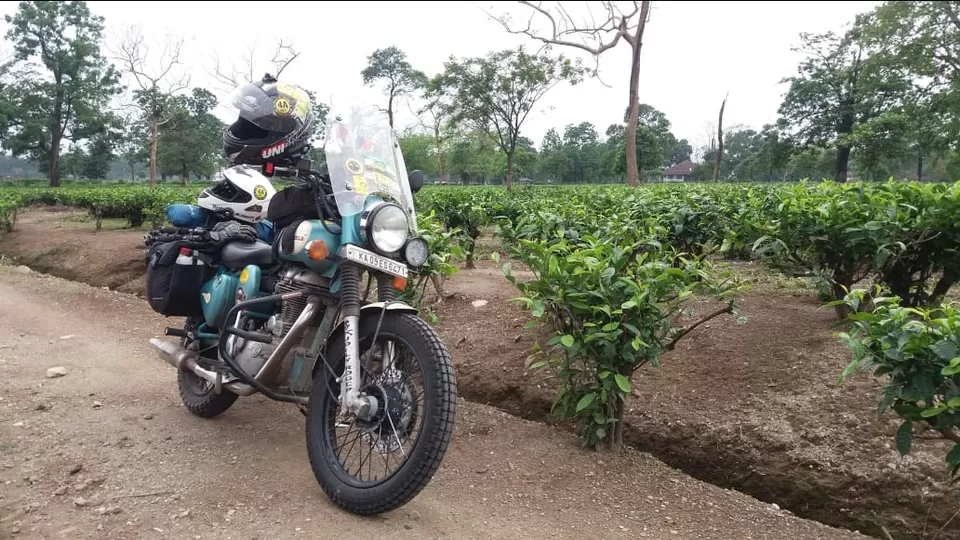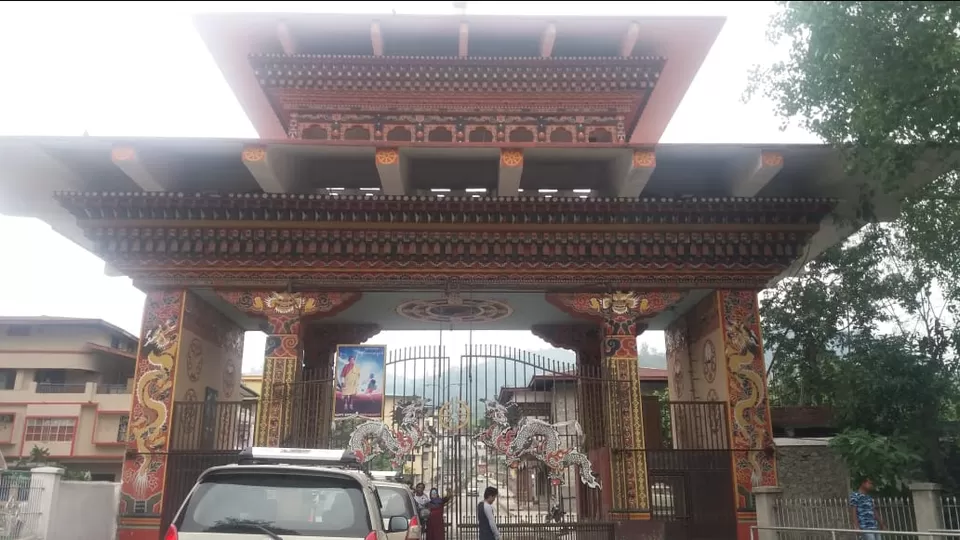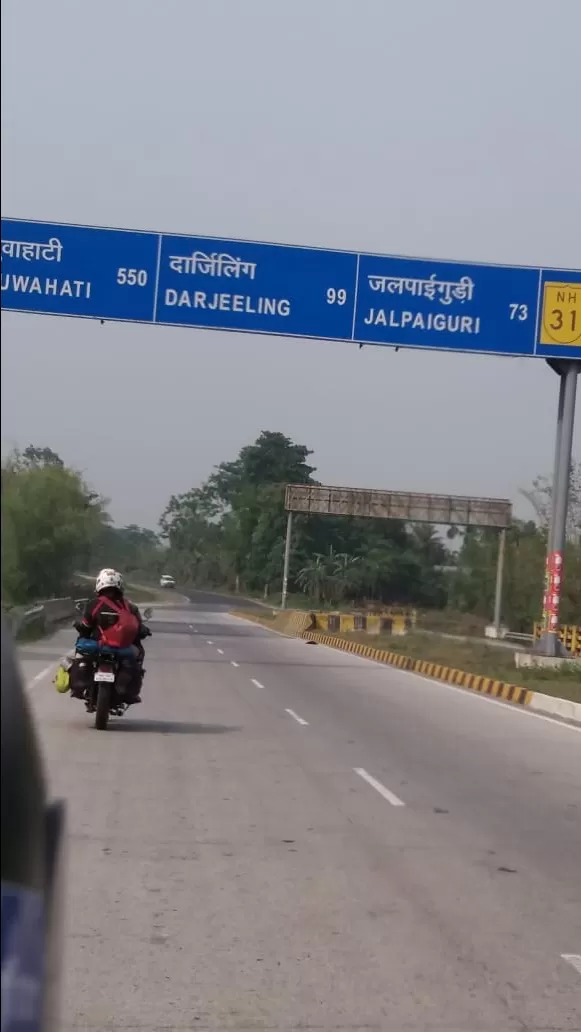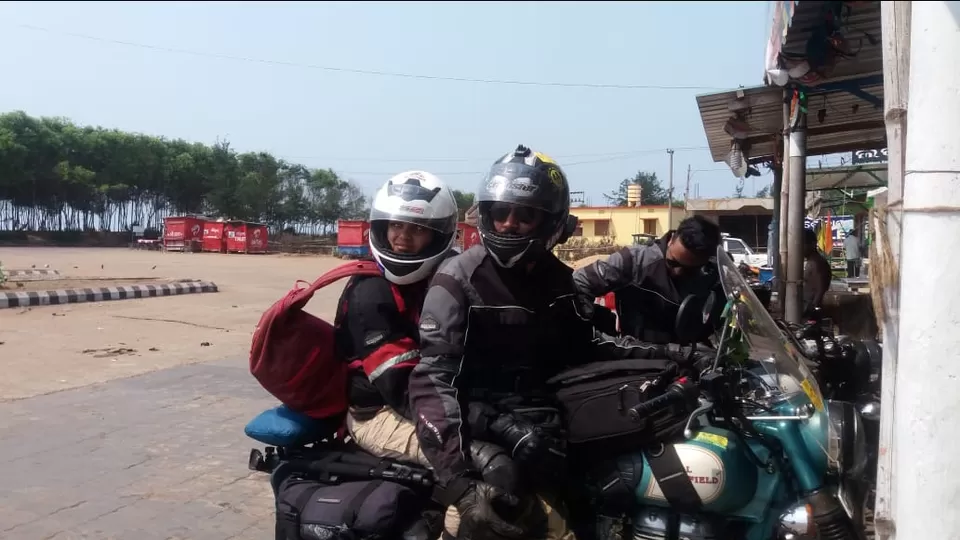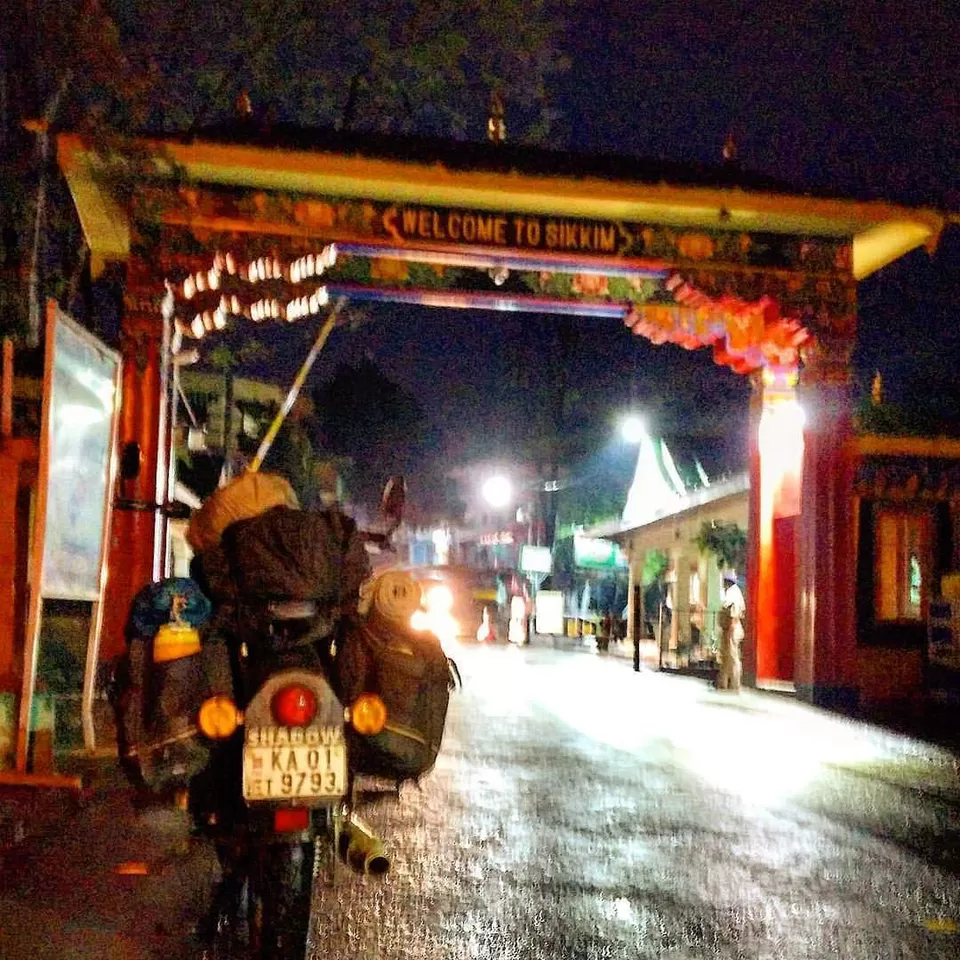 Sunrise really early here, I woke up by 6 am took my motorcycle for a spin to explore the city. It was chill misty morning, the roads are curvey with walking path, when you go to the peak you will find view of Mt Kanchenjunga. I was back to room after couple of hours while my friends were ready to hit the road. According to the weather conditions army decide to keep the roads open to tourists. After completing the process in the army check post they let us ride. The roads disappear the higher you travel with slush and rocks we always looked out for landslide or rocks falling. In couple of hours of riding we found ice cap mountain, I was experiencing ice for the first time. After couple of other stops in army check post we were told to return as the roads have been blocked due to heavy fall of snow. We had crossed changu lake and stopped in a place called Tegu.
The soldier in the check post was from South India from the state of Kerala. So I try to work the south Indian charm to influence him for more information. He told that there is a govt run guest house which only permit booking or ask for locals for shelter.
The second idea sounds fair to me, so I went in search to convenience a local. Here most of the locals keep a part of there house to sell food and drink. So I decided to barge in a house and asked for Maggie and whiskey. They welcome me open heart and we mingle in no time. Later I convince him that we would adjust to any kind of facility but only wanted to stay for a night. He had an extra room in the basement that he offered. It was a wooden room hanging on the mountain with two fire place and a window. We were five 3 men and 2 women, women took the bunker and men adjust below.
We decide to go to the market area and drank more of Sikkim whiskey. Then in no time there was a blizzard. This was my first time in snow and mother nature hit me up with a hard one. No one could sleep coz the noise of show fall was soo intense, we were staying under tin and wood for protection. In no time it went to -5°c, now the local is worried as this was the heaviest snow fall he had experience from a long time.
We kept the fire on and prayed for the strom to pass soon. In no time all our clothes and belonging was wet due to moist and one hell of an experience for all.
Note: It is advisable to return the same day back to Gangtok, to keep Gangtok as a base and plan to visit places in other direction. You will find lot of cabs and travel guides on MG road, who will be useful if you don't have your own transportation. They will also help you in getting a permit.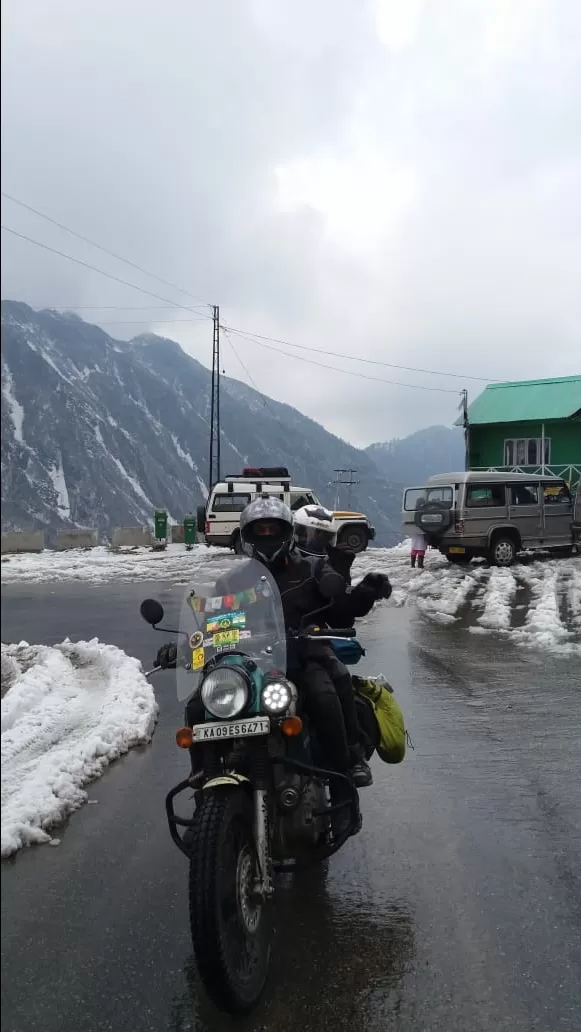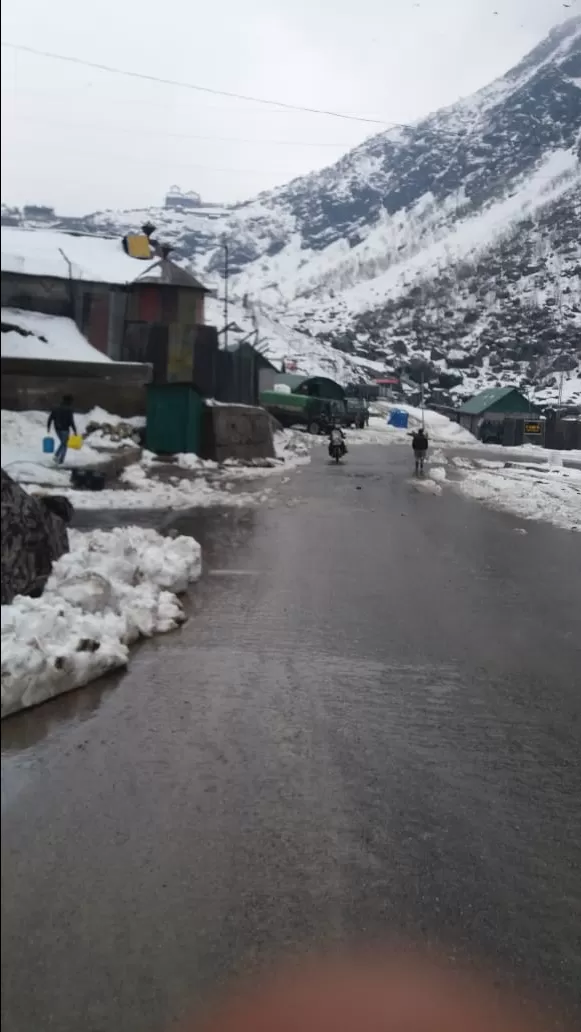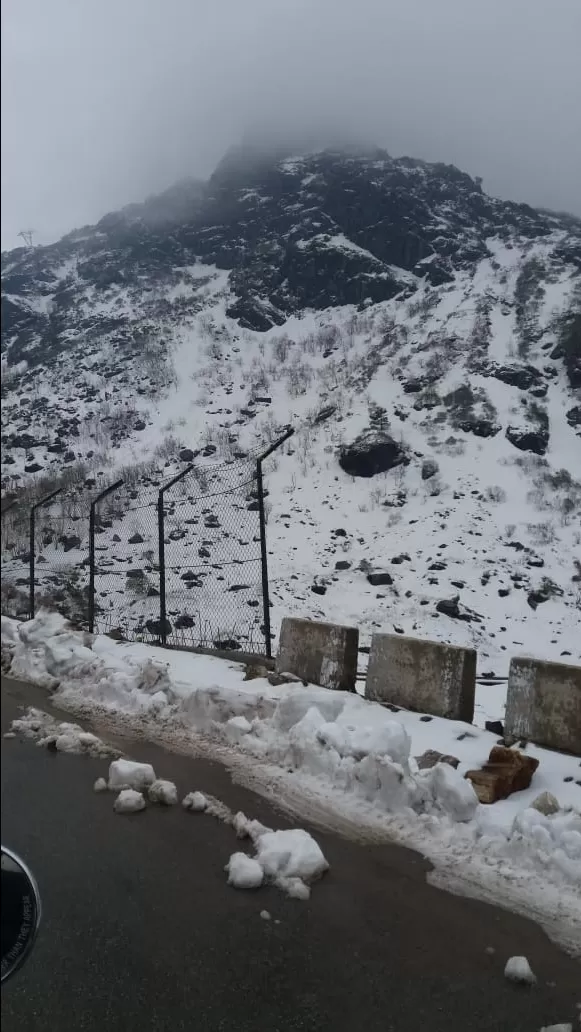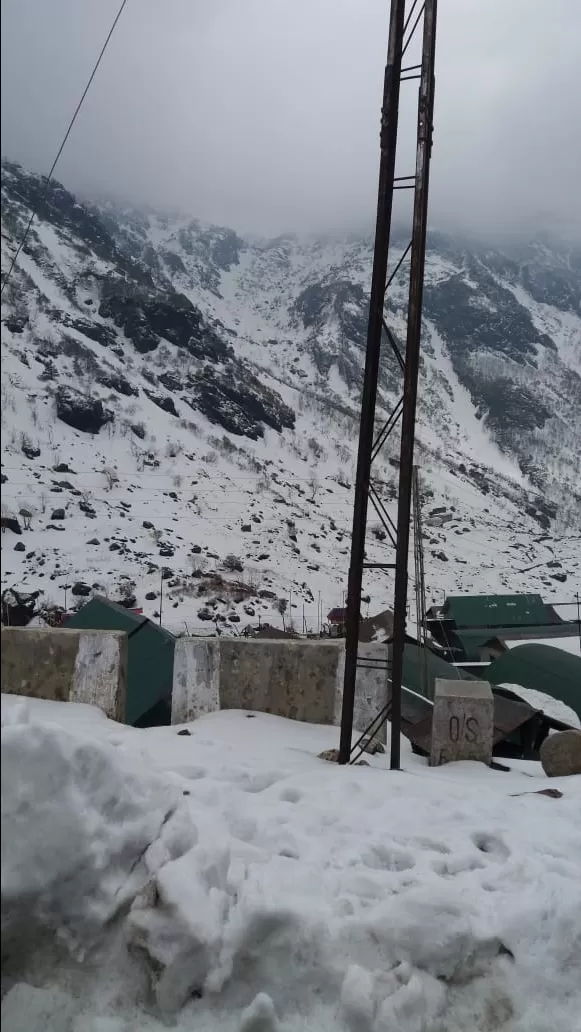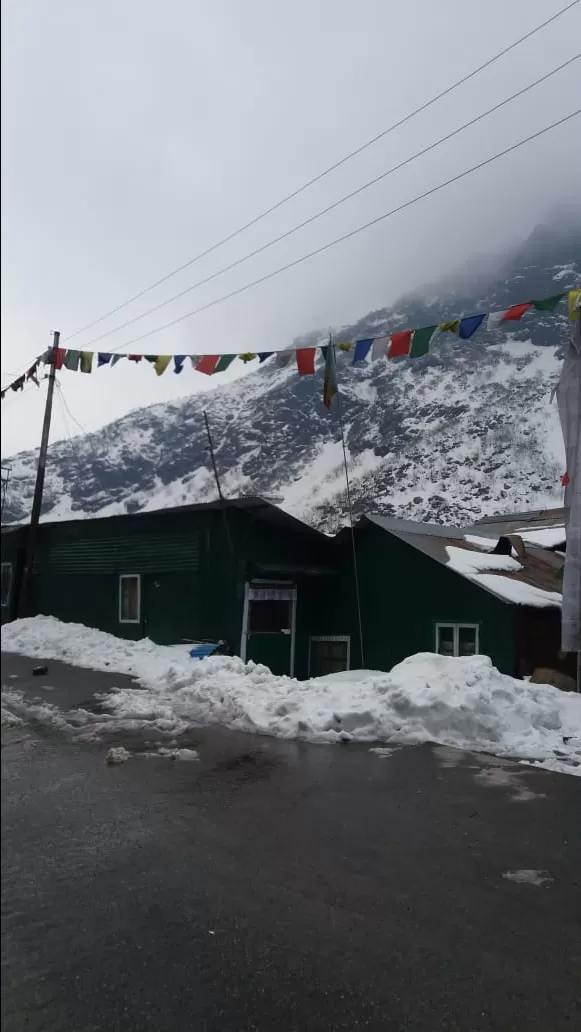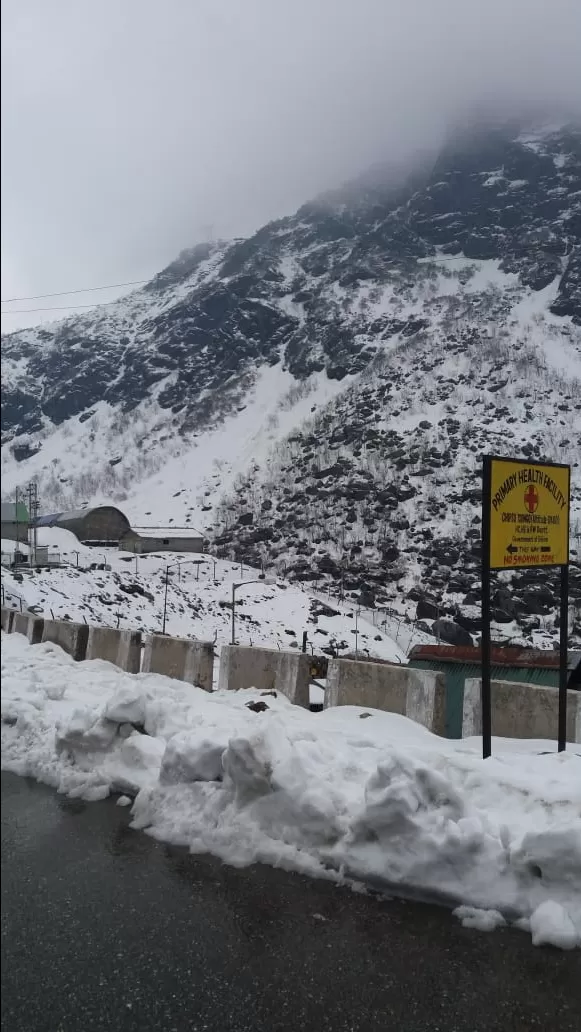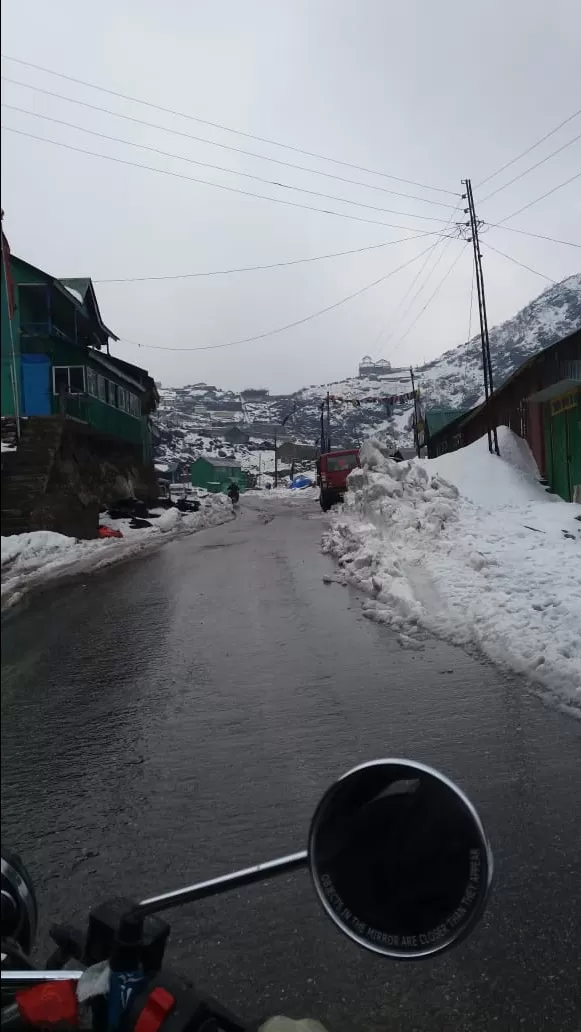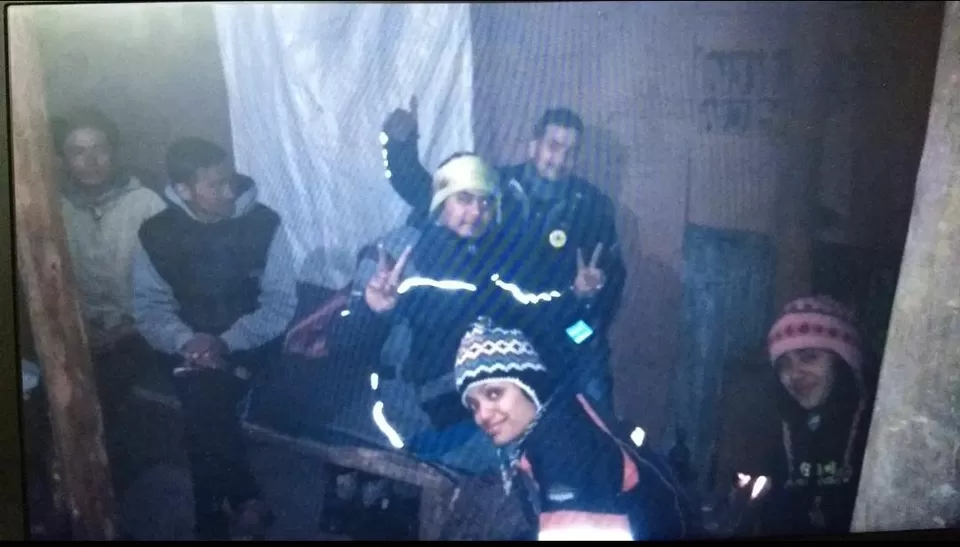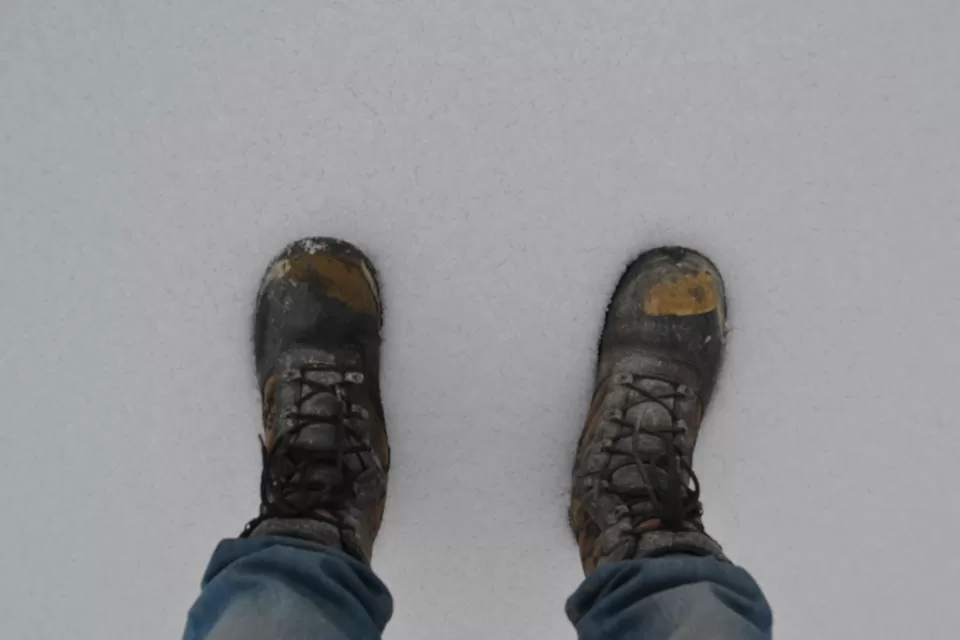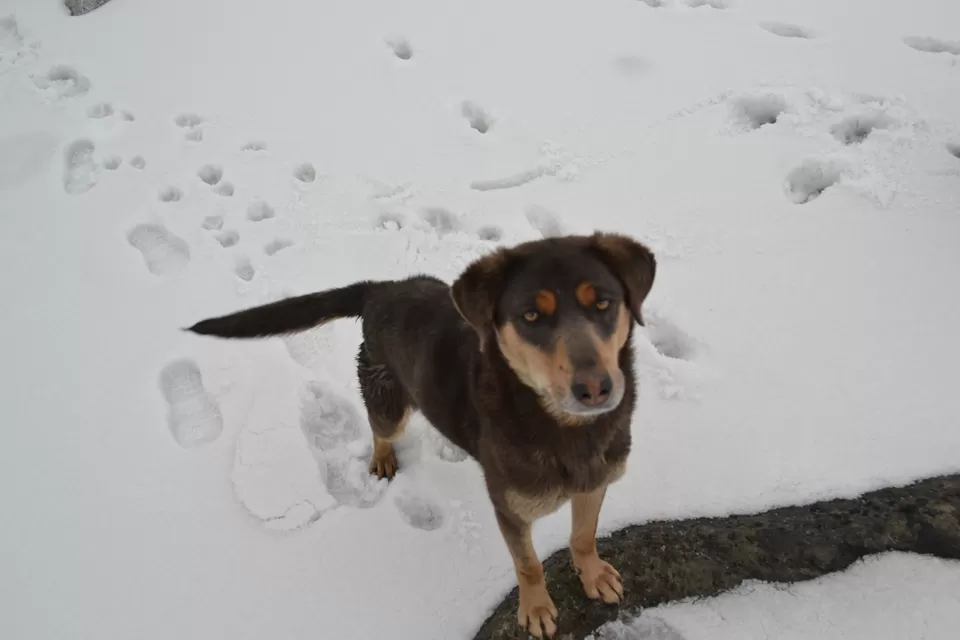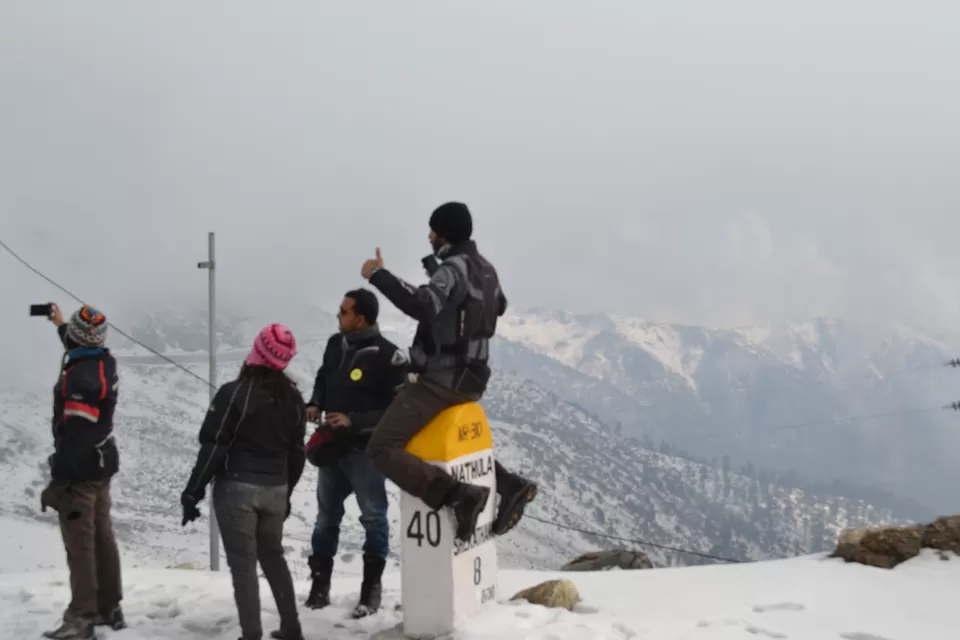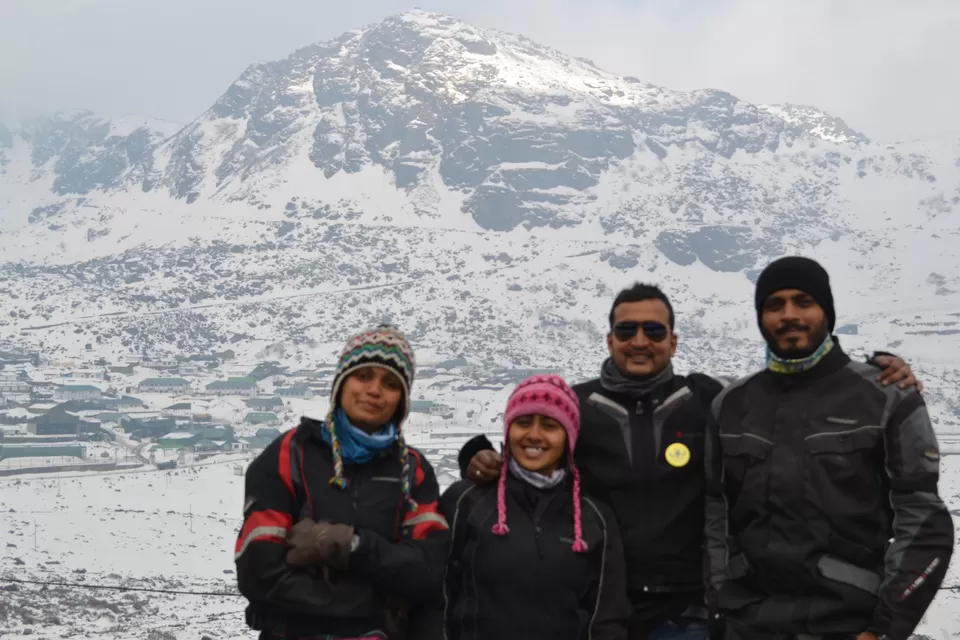 In the morning went out to see the condition there was no trace of roads. Everything was filled with 5 feet snow. We realised we were stranded and hopeless till BRO comes for rescue. We walked to the army check post to seek information, they were laughing at our situation. They warned to go back but we resisted so put ourselves in risk. We were out of all ideas, but we had packed and was ready to leave soon the road is cleared.
It was noon 3 o clock herd a bulldozer, we ran out and jumping like kids. We knew this was the only chance to get out. Bulldozer was able to clear a part of the ice and left a track both sides with a feet of snow in center. We got on the bike carefully sliding on the snow made our way out. My friends were chased by wild male yak, he taught we were intruders and he was protecting his territory. It was a great adventure we were thrilled to have made it safe to Gangtok. We rest a day in Gangtok celebrating our safe return did a bit of pub hopping and shopping in the market. I suggest to spend a good 10 days exploring just Sikkim. It had soo much to offer to travels seeking adventure who like being outdoors. The landscape has breathtaking views, people are humble, it surely is a heaven on earth. Take your time invest it in Sikkim fill your soul with adventure.