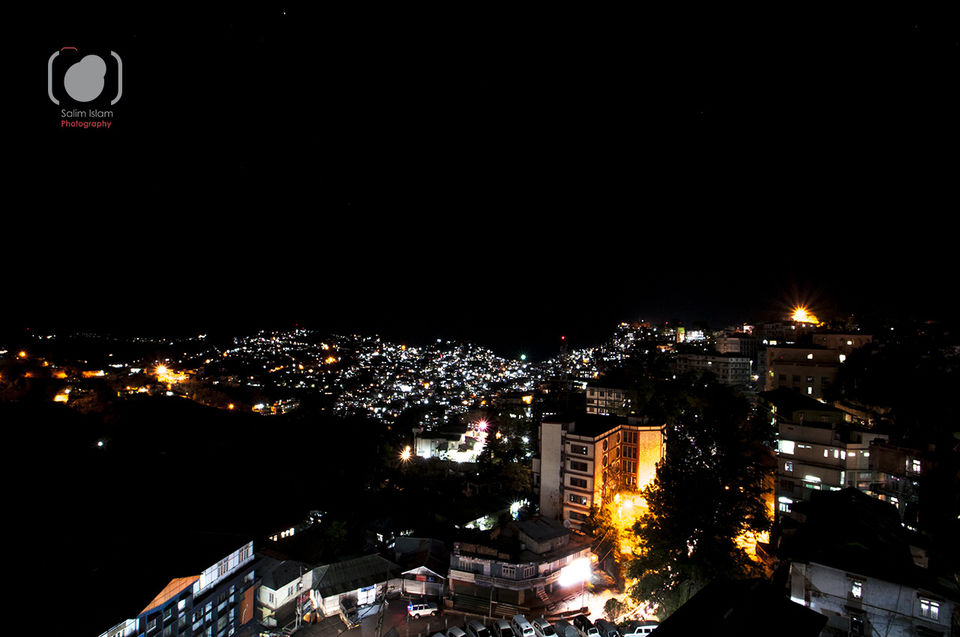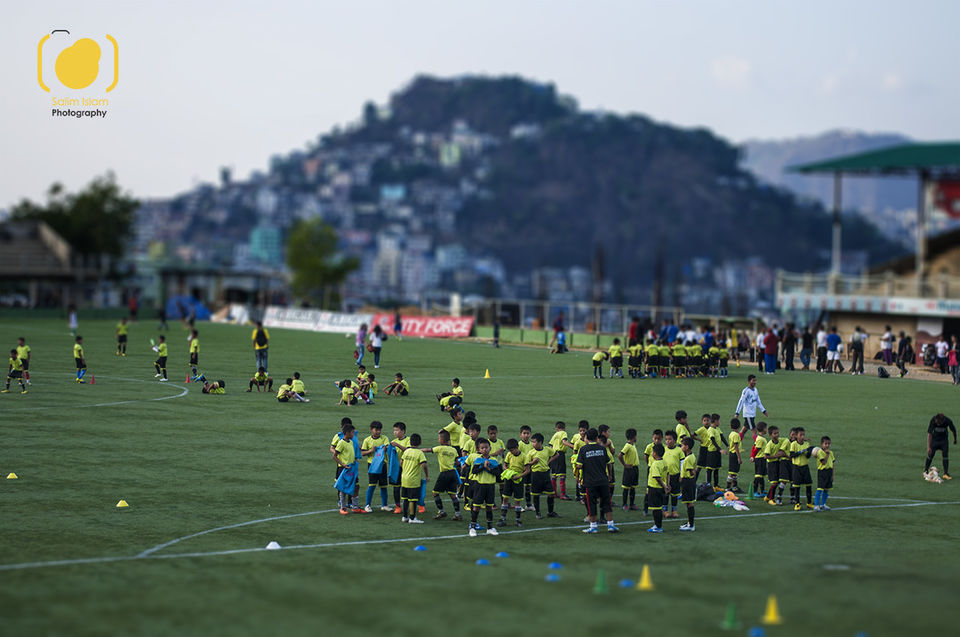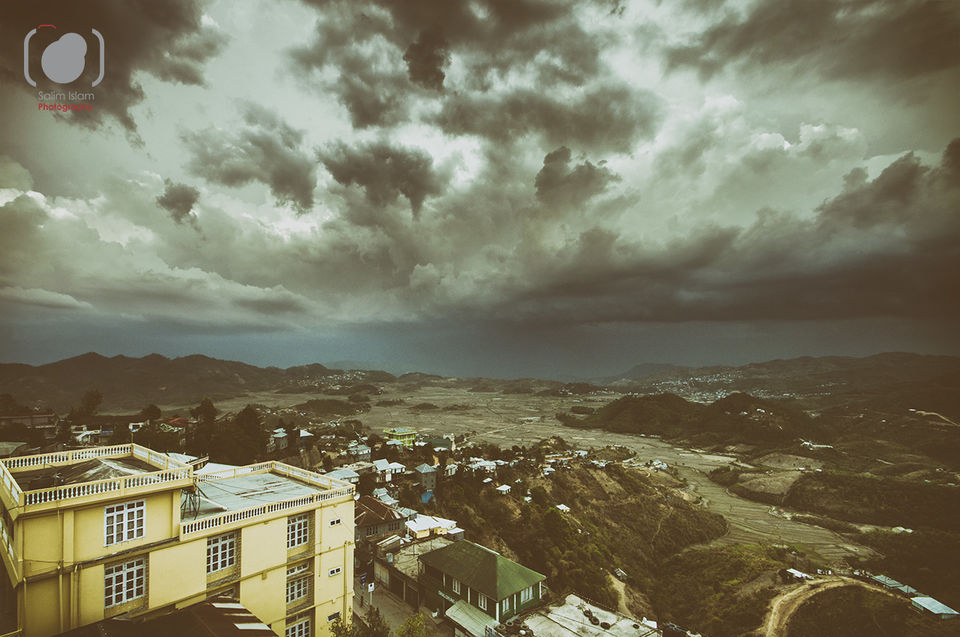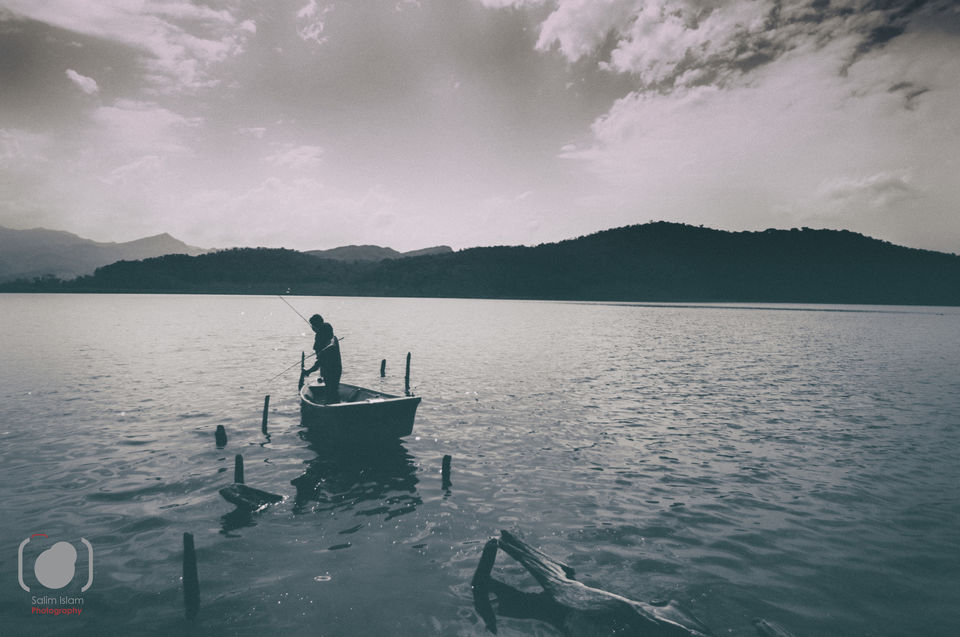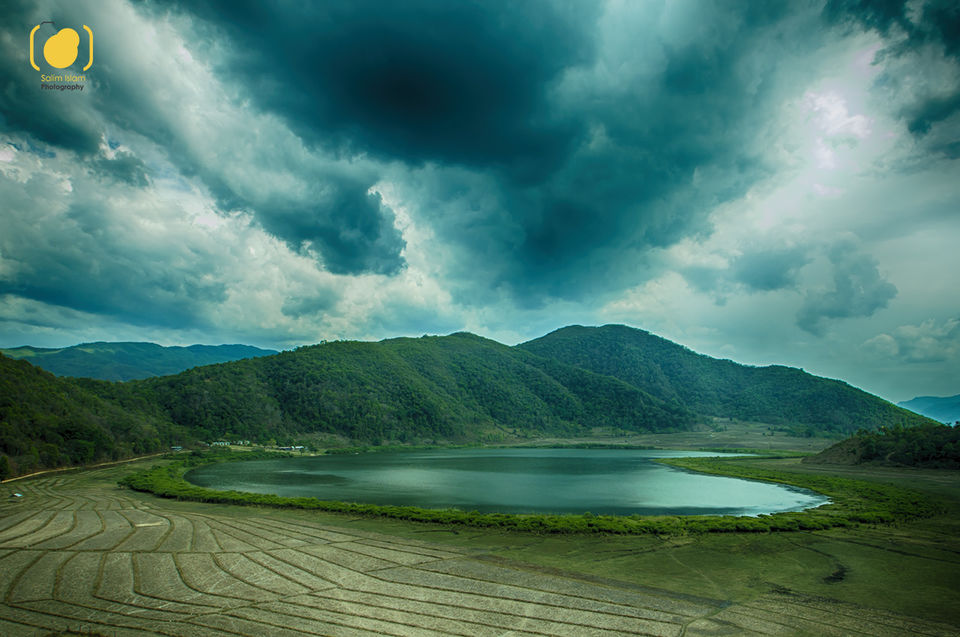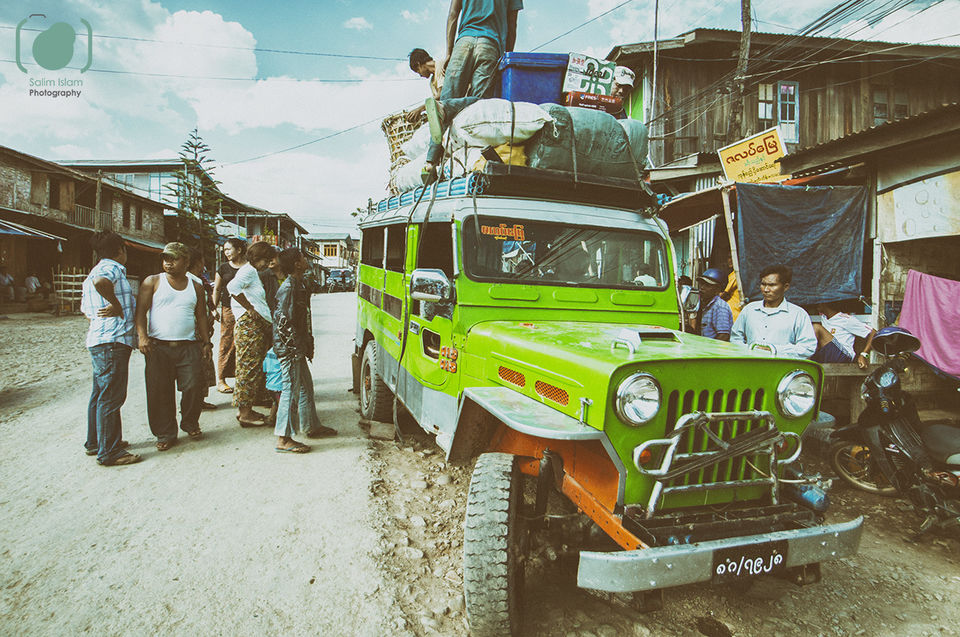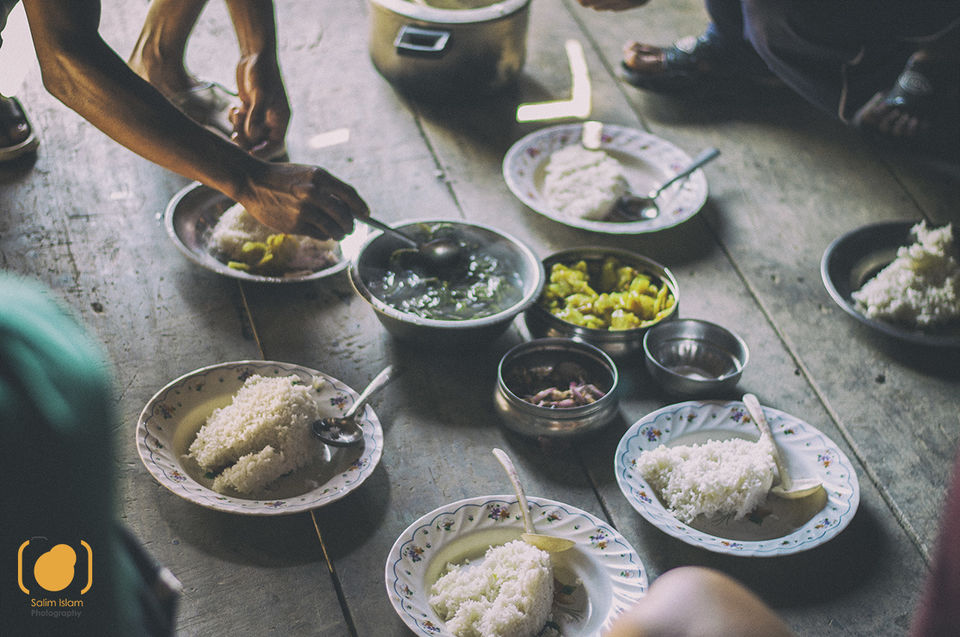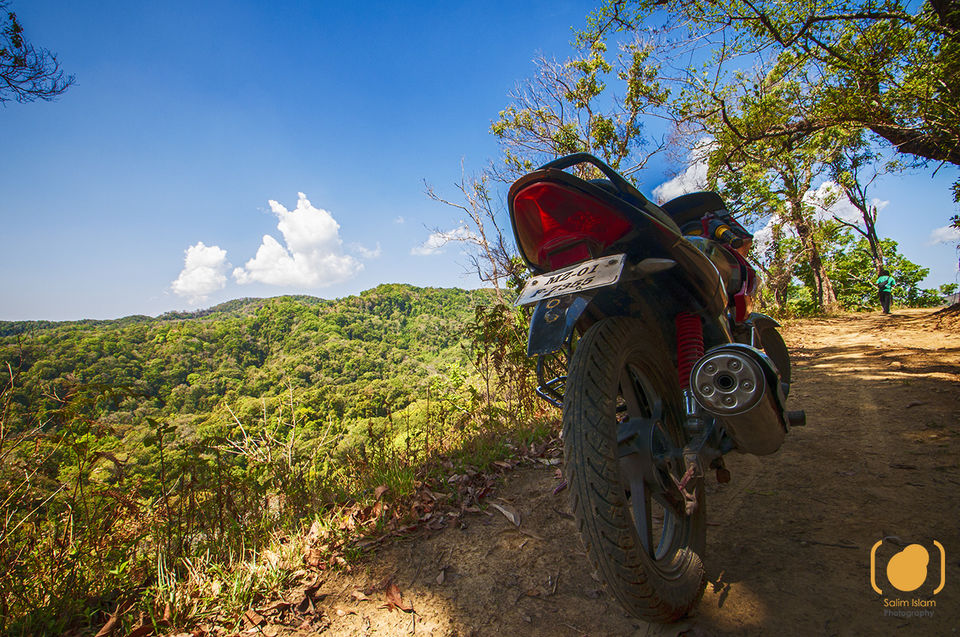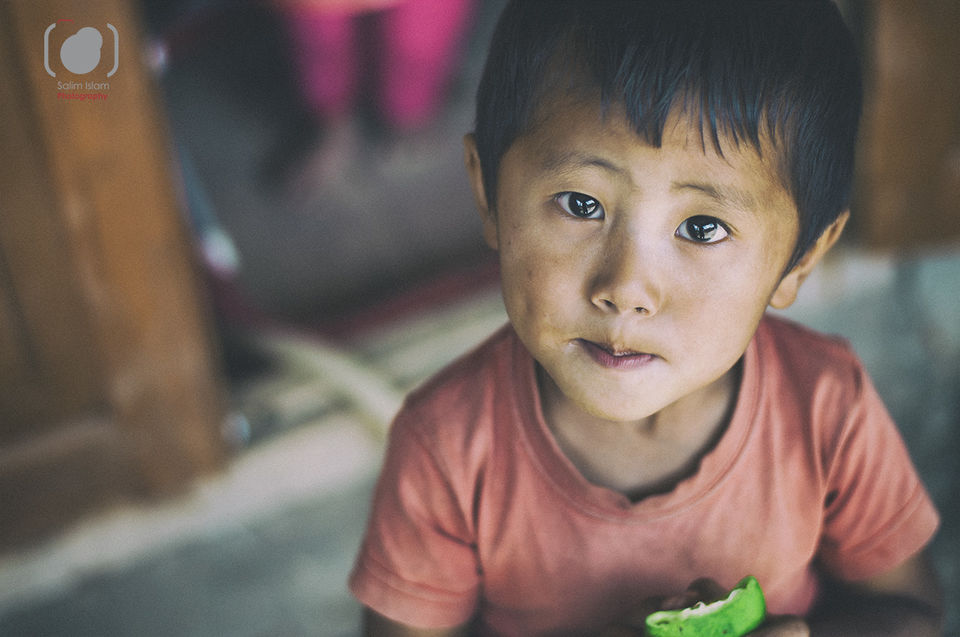 Mizoram puts to shame even the most civilized nations of the west and with the added humility, it just amazes you. Breezing through in a shared taxi heading towards Aizawl, we suddenly came to a halt. The driver went out to help a fellow taxi driver with a flat Tyre. To my surprise, none of the passengers protested. We were standstill for about 15 minutes and in the meanwhile, every taxi that was passing by us (when I say every taxi, I literally mean every taxi), stopped and offered to help. The taxi dropped me right at the Arini hotel. Ever smiling faces greeted me and I was given a grand wooden floored room with bamboo work and with a great view to the Aizawl city for a mere 600 rupees.
Aizawl through my hotel window
Nothing was normal here. Girls in shorts and tank tops and no one staring at them or passing lewd comments. Two-lane, two-way roads and still no traffic jams. The best part: absolutely no honking. I stayed in the heart of the city and by night-time I realised, I hadn't come across any honking. It was simply not India. Did I say India? Ramrajya is a befitting title.
Mizoram is a small hilly state tucked in the north-east of India. The hills are small but the turns are sharp. It is the state with the least cultivable flat-land in India. Everything is on a hill-top. As was in Manipur, girls run the marketplace here. Loud voices are rare and literacy almost perfect. Midnight strolls are not a risk. What else do you want? Oh wait, I forgot to mention, to the frowns of a few, that Mizoram is a dry state. You will find no alcohol. However, a locally produced grape wine Zawlaidi is allowed to be marketed. People claim that being a dry state has really helped the society of Mizoram. It is a result of the collective effort of the church and the people of Mizoram.
Kids training at Aizawl stadium
The church is at the centre of everything in Mizoram. On any given Sunday, the town dresses up and heads for the Sunday mass.
What I needed to do was get to the countryside of Mizoram. The only issue of getting to places in Mizoram is to take long taxi journeys. We stopped for brunch in a wayside hotel. They served rice, chicken, pork, beef and some soup. One can have unlimited servings of all. I was ready to shell out atleast 500 rupees for this meal which I thought was cheap. I gave the woman a 500 rupee note and she returned 400 rupees. I was taken aback. I inquired again as to the cost of the meal. She replied that it was for 100 rupees!
A note to our parliamentarians: Food is cheap in India; however, it's still not possible to buy a meal for 5 rupees.
The town of Champai: The flat piece of land stretches out
Through the hilly terrain and some interesting conversations with my fellow travellers I arrived at the small town of Champai. The town overlooks the biggest flat-piece of cultivable land in the entire Mizoram. It is a sight to behold when you look outside our hotel-room window which is perched on a hill and you see the clouds hovering over the fields laid out before you. I spent a few days here, getting to know the people and the place. I always went down to the same restaurant to have my meals. They always served me 'sawchiar' with a smile. Champai is close to the Myanmar (Burma) border and you can cross over without any paperwork. My fellow traveller, Ricky, who had since become my friends took me to Rih-dil; it's a heart-shaped lake situated in Burma. The people of Champai believe that their souls travel to this lake after they die. My friend, Ricky, was explaining to me the disasters of the bamboo flowering in the Mizoram, the rise and fall of militancy and the everlasting peace.
Rih-Dil: The heart-shaped lake in Burma/Myanmar
Rock the boat and keep fishing
As soon as you cross the border, you know you have entered Burma. The scooters, tuk-tuks, the markets and the wine-shops leave nothing to your imagination. Drank a beer with an alcohol content of 12%. It made its presence felt from the throat to all the way down to the stomach.
Meanwhile in Burma
A knock on my hotel room at Champai, a smiling man with his rectangular glasses comes in and sits down; asked if I was travelling or was on a business visit. We talked and he asked if I wanted to go on a hike to a national park some 30 odd kilometres from Champai. Originally from Hyderabad, Ravi moved to the United States and then to Canada. He was working as a Financial Manager in Pepsi, if I remember correctly. He decided to quit and travel the world. For the past 3 years he had travelled the world (he was living what I had dreamt). His last destination was India and he had almost travelled the entire states of India the day I met him.
Next day, without any concrete plans we headed out for Murlan National Park. The taxi dropped us off at the base of the park in a small village. There weren't any hotels that were open so we took sweet buns. A few men were sitting and discussing on the edge of the road. Ravi and I went up to them and inquired about the way to the national park. They said that no vehicles go there except for two-wheelers and that we could also hike up there. When we enquired about hotels for breakfast, the group of men offered us to have breakfast with them. We resisted the temptation but they didn't relent. These men were stationed in the region on a temporary basis for a road construction. They offered us a sumptuous simple meal. We even hired a bike from the village to go up to the park. After a few not-so-nasty falls we managed to reach the park. We hiked a little up the mountain and returned. As a thank you note, Ravi left a pack of cigarettes. We hitch-hiked a truck-ride all the way back to Champai.
They served us well
Our ride to Murlan National Park
Mango season has just arrived
After spending a good few days in Champai, I came back to Aizawl and explored the city. It's stadium, its churches, its food, its people and their ever amazing ways. I wished Shikha could have seen this. I wish for you to see this state in the faraway corner of India, a state which remains in the perpetual state of happiness.
Aizawl is a beautiful city within Mizoram. It's stadium, its churches, its food, its people and their ever amazing ways can never fail to impress a person.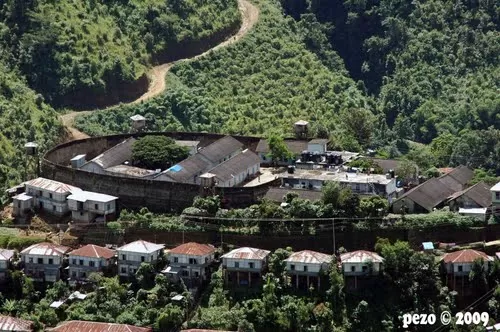 The town overlooks the biggest cultivable land in Mizoram. Champai is close to the Myanmar (Burma) border and you can cross over without any paperwork. There is also a heart shaped lake in Burma called Reh Dil. The local people believe that their souls travel into the lake after people pass away.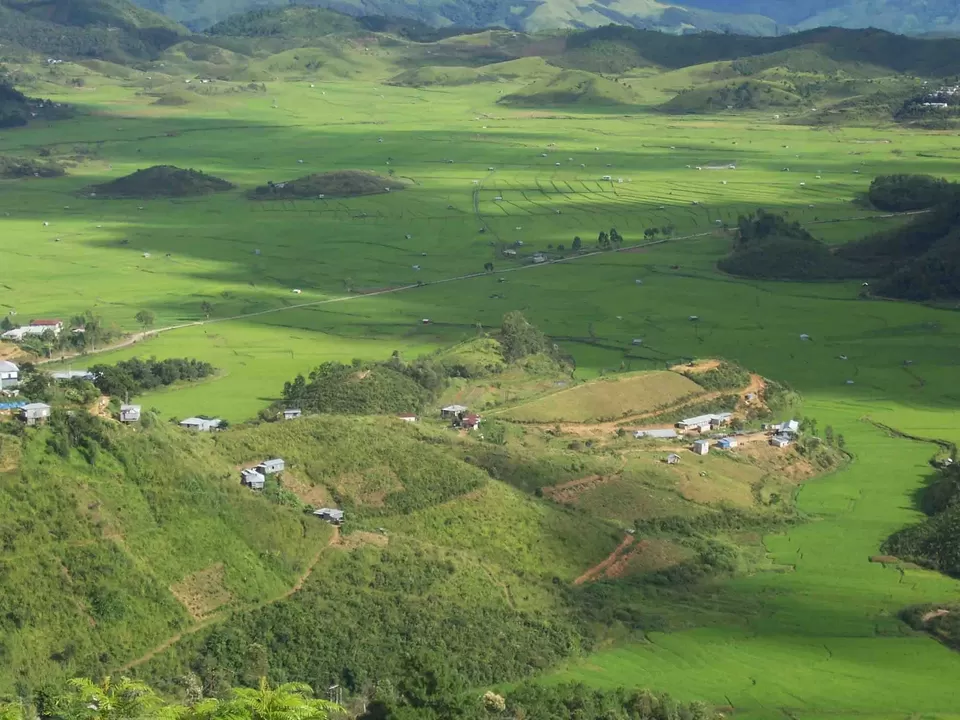 No vehicles except two wheelers are allowed here. One can also hike into the national park. The national par was also beautiful, clean and extremely well maintained.