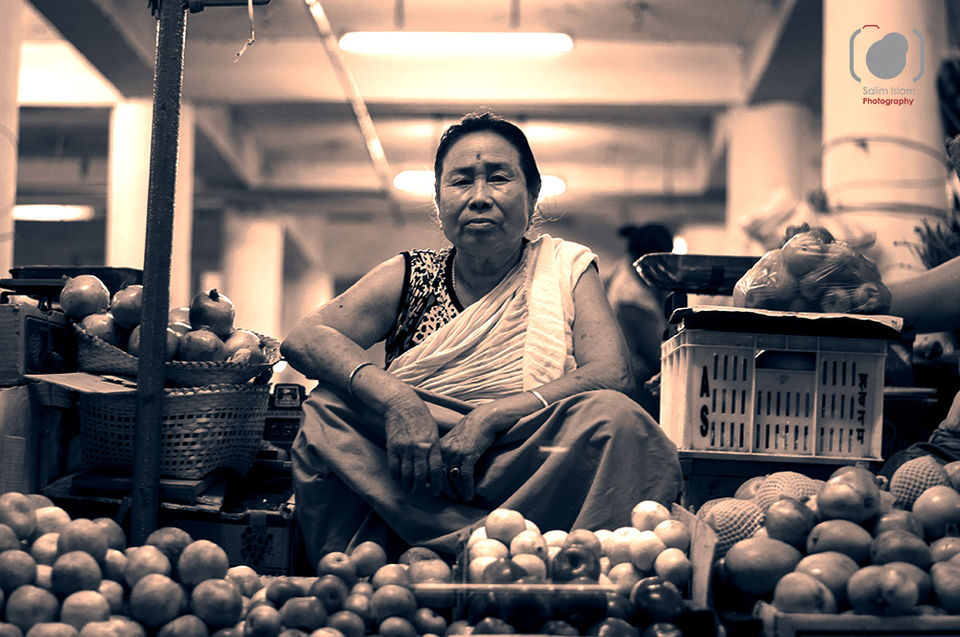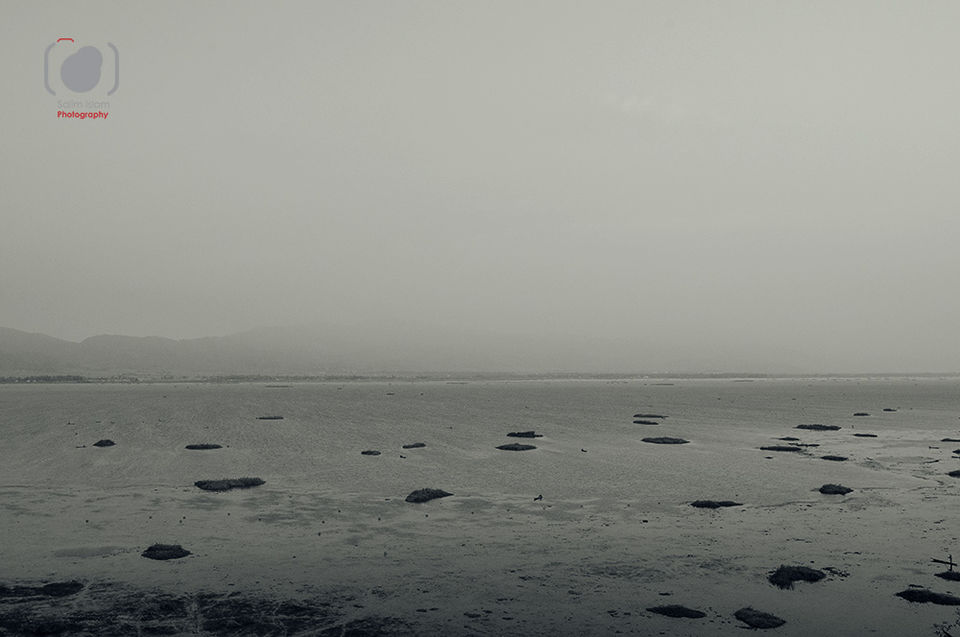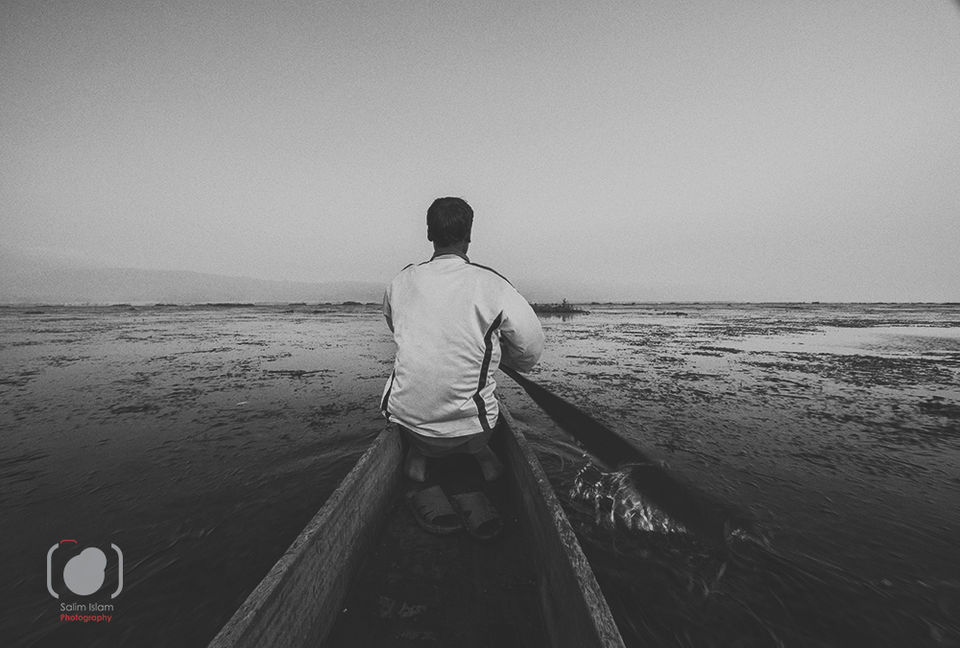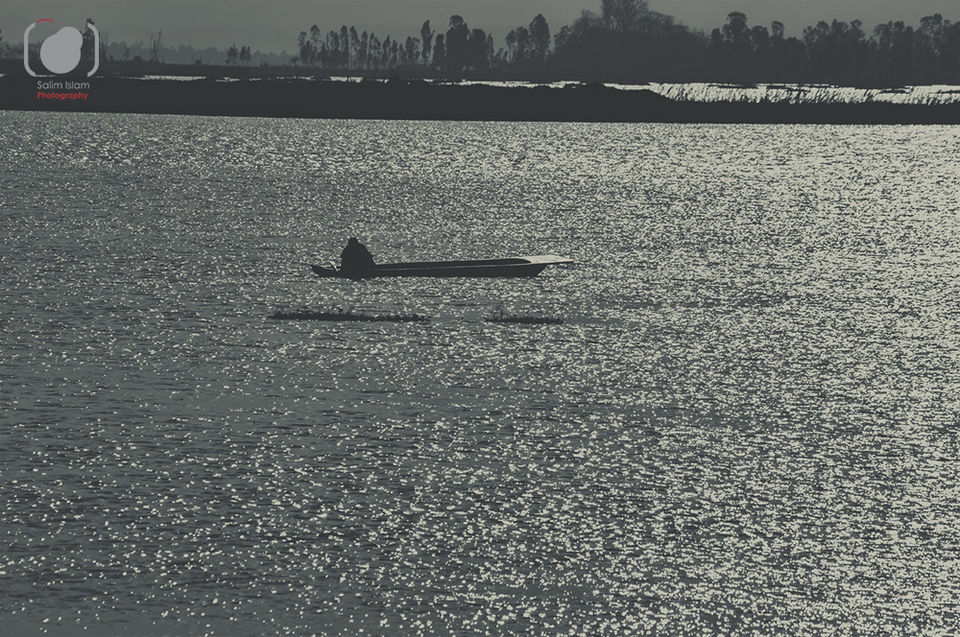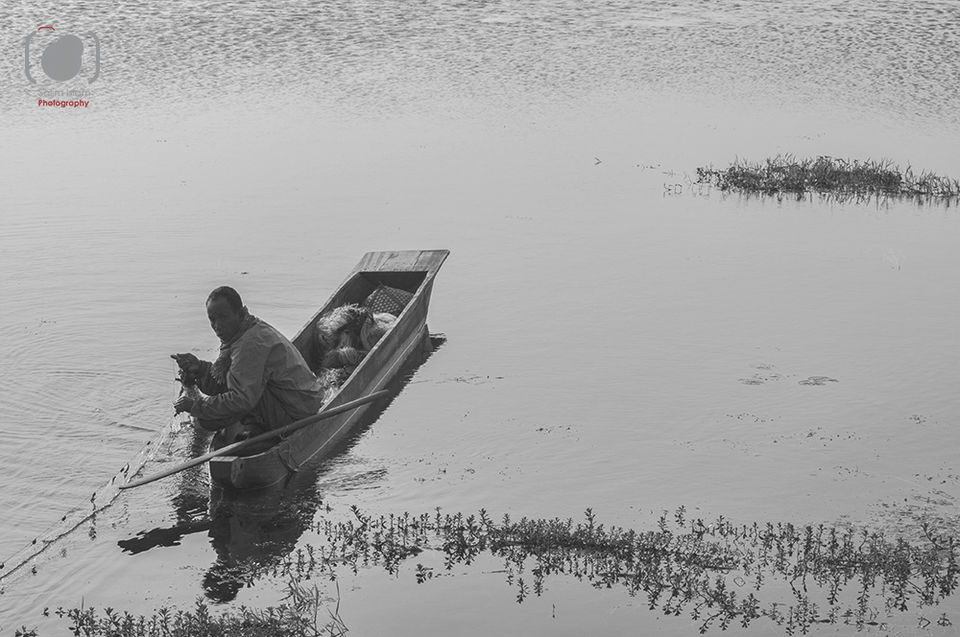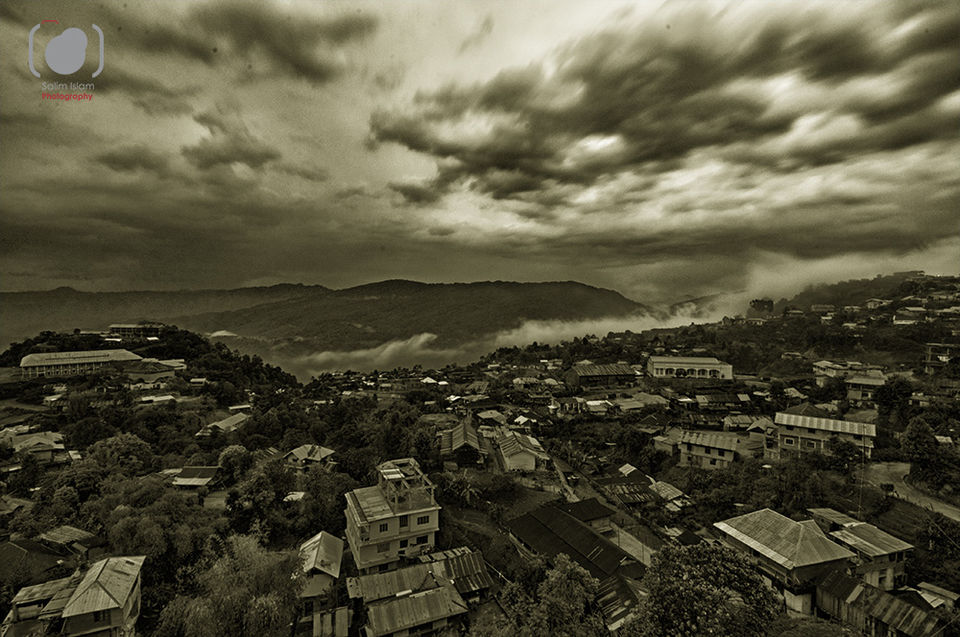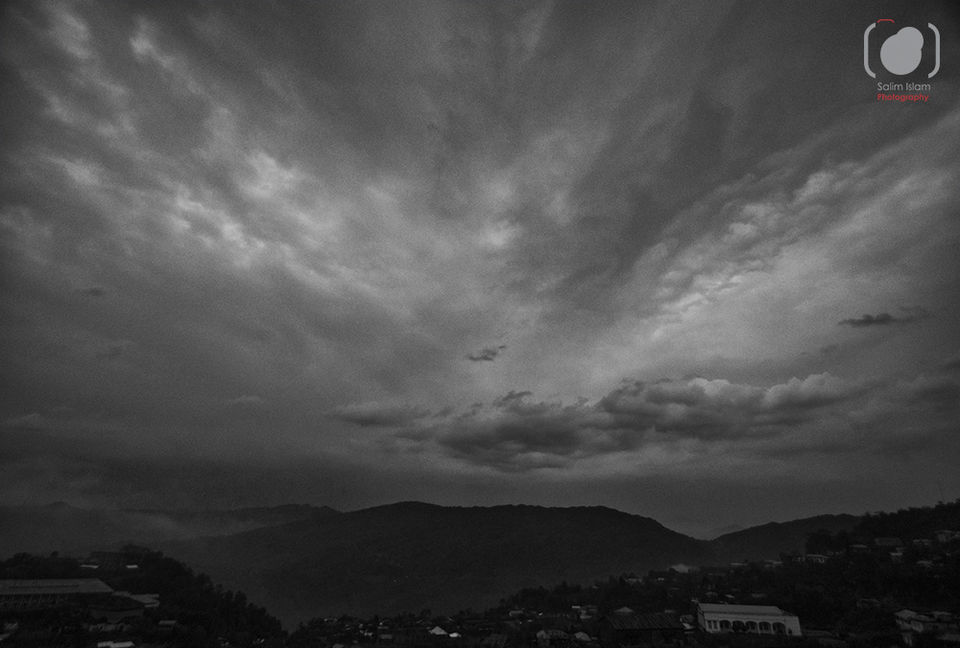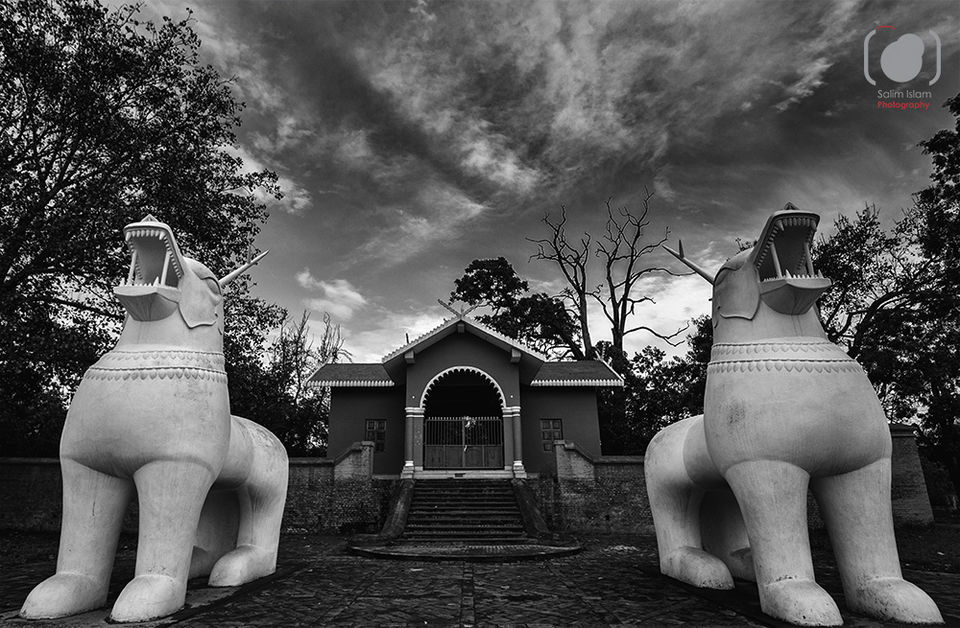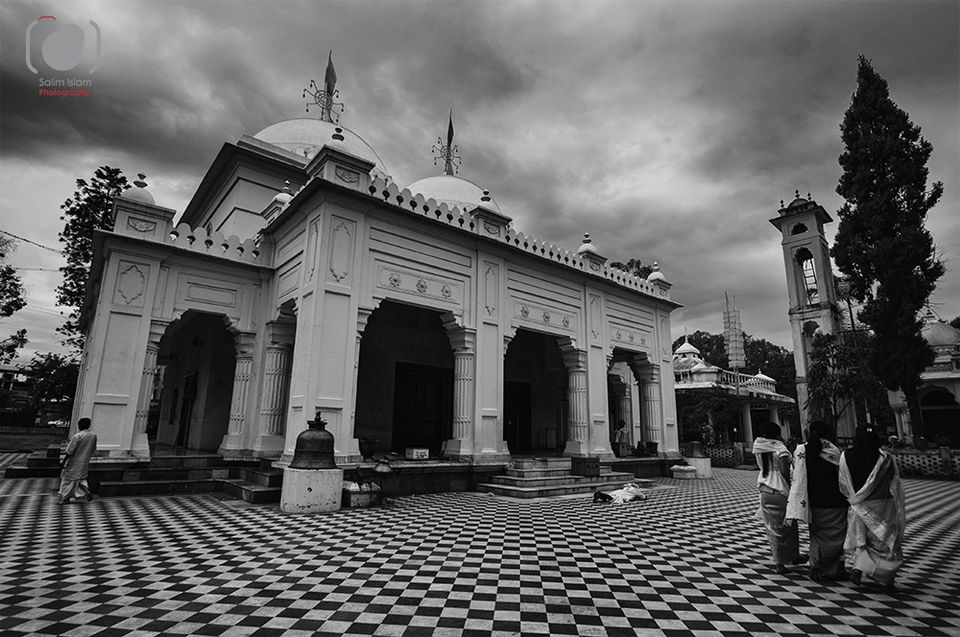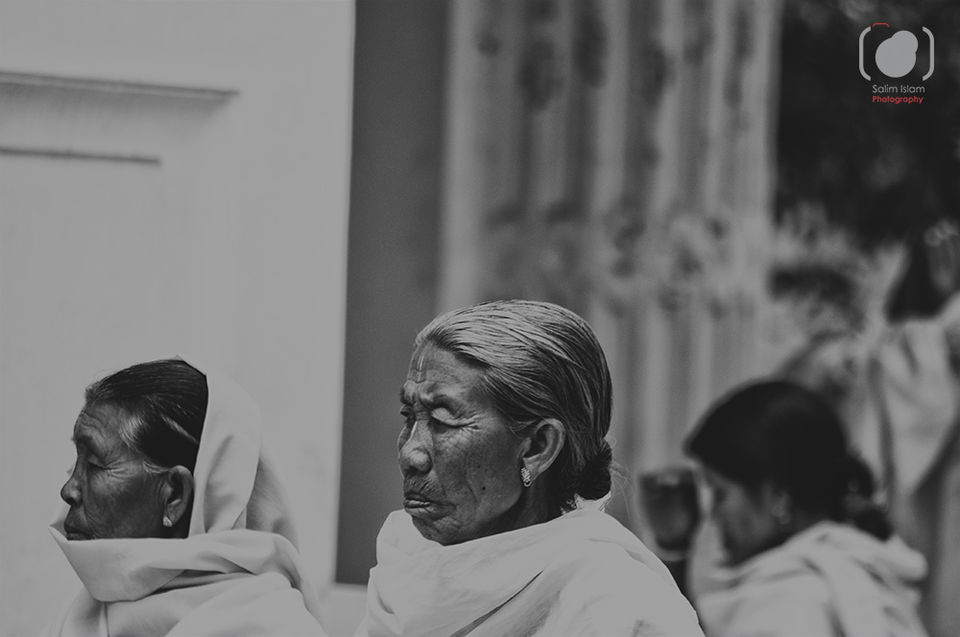 I had insisted on taking a bus as I wanted to see the gradual demographic changes along the way. I was warned that I should not be visiting Manipur owing to the tension between the Nagas and the Government of Manipur and the prevalent Armed Forces Special Powers Act (AFSPA). The bus had to pass through the heart of Senapati which was the hotbed of tension. As we crossed the border into Manipur, the bus was stopped and all passengers had to come down for a check by the Army. It seemed a regular check, but was disciplined and thorough. We then passed through the Senapati district. Nothing unusual happened and we breezed through. Distant mountains and plain rice-fields dominate the scenery. Locals in the bus told me that tensions erupt abruptly in these parts and the roads are blocked, so that no aid reaches Manipur. I don't know who is responsible but the situation is grim. Petrol/Diesel is sold in grocery stores and at almost 150%. Basic amenities and healthcare are the worst affected. Children and women die in huge numbers.
All through my brief stay in Manipur, I saw civilians being slapped around for trivial offences and sometimes, for no reason at all, being abused. These incidents were few. But one bad act by one armed personnel brings bad name to the entire crew. Locals complained that the armed forces raped innumerous sisters and daughters of theirs. Their protests fall onto deaf ears. Committees after committees have recommended the removal of AFSPA but to no avail. Most of the security personnel, I repeat, most of them showed real good behaviour and have helped me throughout my journey in the far-east of India. Acts like these should not take away anything from them. But AFSPA has to be repealed. Under its garb, terrible and horrific things take place.I wonder if Delhi had faced similar crisis, the nation would have been up in arms against such atrocities. But in the far-east of India, neither the media nor the nation gives a damn. Patriotism seems a mere puff.
Imphal had huge billboards set up by different NGOs calling upon the people to save the Loktak Lake and its phumdis (heterogeneous mass of vegetation, soil, and organic matters at various stages of decomposition: Wikipedia). Most of us Indians, barring a few exceptions (clarifying for the sake of it, since I have already written "most" and not "all"), have either not heard of this lake or know that it's the largest freshwater lake in India. I planned to visit the lake on the very next day. I booked a room in Hotel Bheigo and the owner was more than willing to plan out my stay in Manipur.
In Manipur, women have taken the forefront at everything. You name it, they are there, right from sports (we all know Mary Kom, or atleast half of you know), all-female (Ima) markets to protests against the draconian AFSPA (sorry it's not Anna Hazare, it's Irom Sharmila). They are literally everywhere. In a land forgotten by by its own people, where atrocities of the army run high, it strives to gives equal status to women and put the rest of us Indians to shame.