The monsoon season in India is a great time to experience the charm of wildlife reserves in India, because the wetter the better!
While most wildlife sanctuaries in India stay closed during the monsoon as the mud trails become slushy, there are some that remain open so you can still witness the wild amidst the greenery refreshed by bouts of rain.
Here are five such amazing wildlife sanctuaries that you can visit in this monsoon season:

If tiger spotting is your only agenda behind visiting wildlife reserves, then I suggest you go to Tadoba Andhari Tiger Reserve, in Maharastra. Located in the Chandrapur district, the bamboo and teak dominated forest is drenched in 50 shades of green during the monsoon.
The seldom-visited Tadoba Andhari Tiger Reserve, remains open throughout the year, and is home to tigers, spotted deer, langurs, wild boars, Indian leopards, sloth bears and chital. You can also spot some unique creatures such as pangolins, ratels, chevrotains and leopard cats here.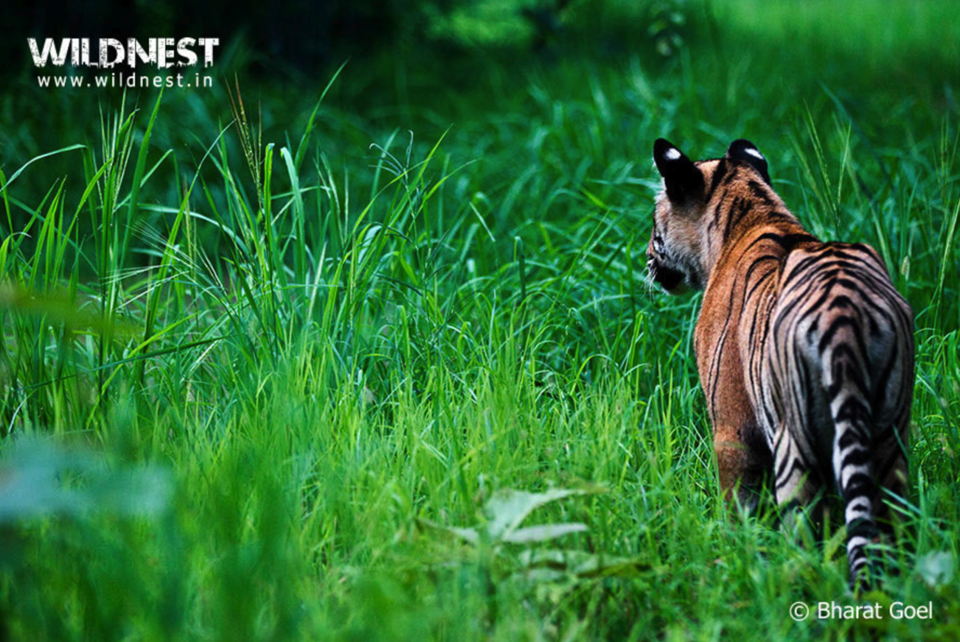 Remember to book your safaris through the government website in advance as a limited number of vehicles are allowed inside the park at a given time. Also, the park is closed to visitors on Tuesdays.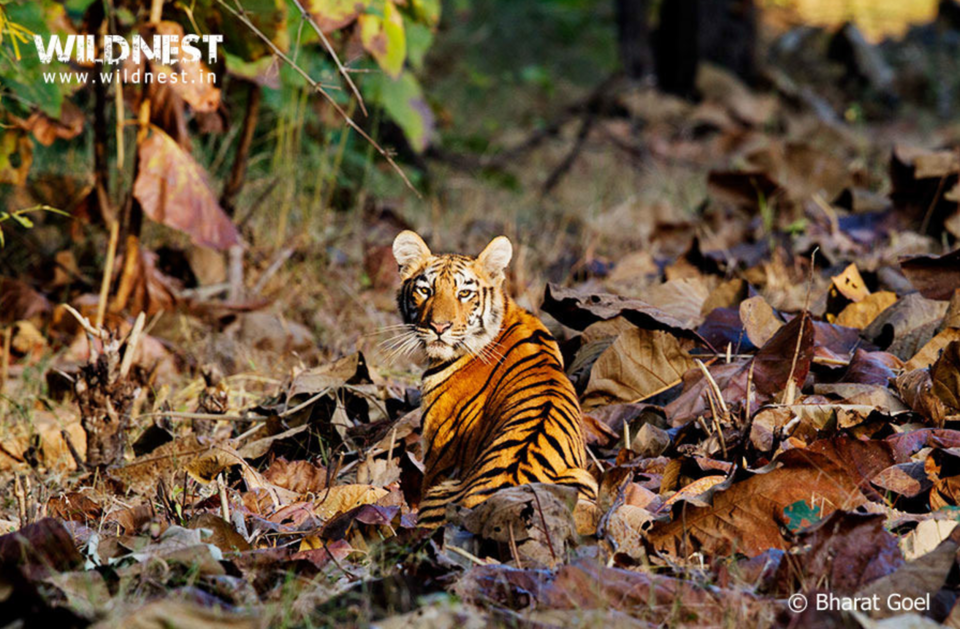 Getting there: You can fly to Nagpur's Dr Babasaheb Ambedkar International Airport. From there, Tadoba Andhari Tiger Reserve is about 140km away.
Safari price: Jeep/car: ₹1000 | Mini bus: ₹2000
Located around 22 km from Srinagar, the Dachigam National Park is home to a magnificent array of flora and fauna. The park's terrain gently shifts from sloping grasslands to sharp rocky outcrops, and due to this variation, the park is demarcated into upper and lower Dachigam.
While leopards are lower Dachigam's apex predator, they are replaced by snow leopards in upper Dachigam. The park also harbours the last viable population of the endangered Hangul or Kashmir Stag.
Musk deer, red foxes, leopard cats, Himalayan grey langurs, yellow-throated marten, Himalayan weasel are a few other wild animals you can encounter here.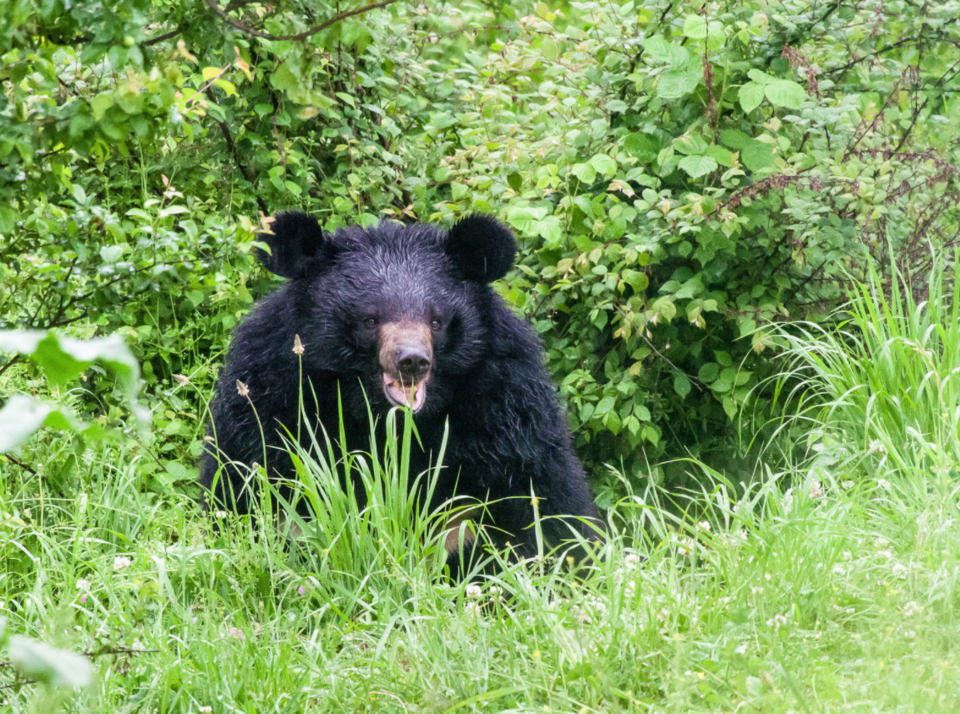 Getting there: You can fly to Srinagar from most Indian cities and from there, Dachigam National Park is about 22km away.
Important information: There is no entry fee to the park, but the timings are 5:30 AM to 6:30 PM. Also, a special permit from the chief wildlife warden is required before entering the park.
Situated right in the heart of the Pandalam Hills and Cardamom Hills of Southern Western Ghats, the Periyar National Park is a massive tiger reserve also known for a remarkably high and well-protected population of wild elephants.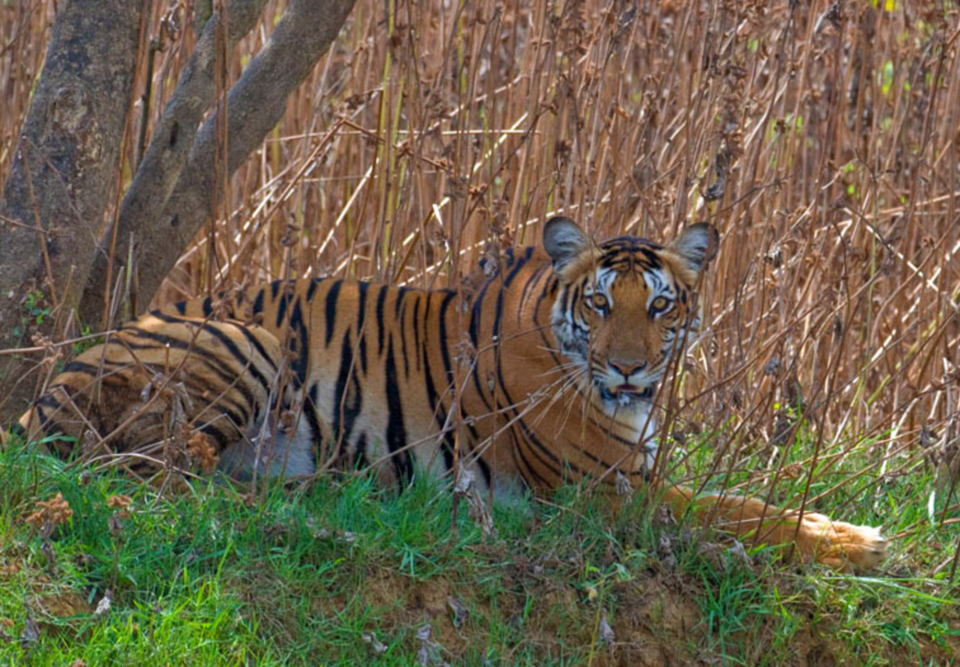 Apart from tigers and elephants, other animals that can be spotted here includes gaur, sambar, wild pigs, mouse deer, barking deer, the Nilgiri langur, and bonnet macaque. Periyar also happens to be the home of the elusive Nilgiri tahr.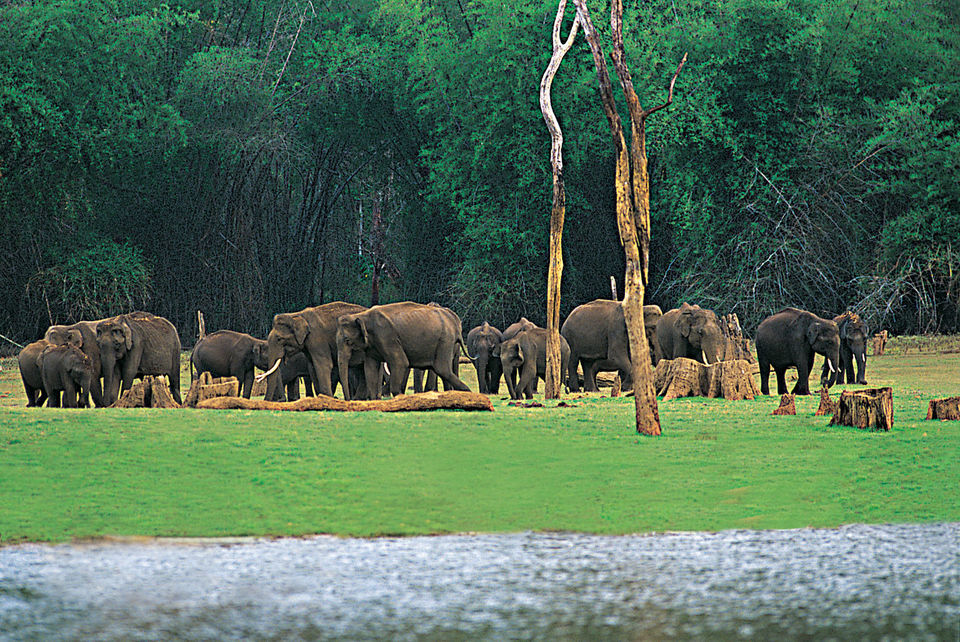 Getting there: Madurai Airport at a distance of 140km is the nearest airport to the protected forests.
Entry fees:
For light motor vehicle (LMV): ₹50
For heavy vehicle, such as tourist buses: ₹200
For two- and three-wheelers: ₹25
The Agumbe Reserve Forest transforms into a paradise during the monsoon. The dense, lush, and verdant surroundings of Agumbe Reserve Forest provide the Malabar pit viper the perfect habitat and it can be commonly sighted in the monsoon resting on rocks or trees.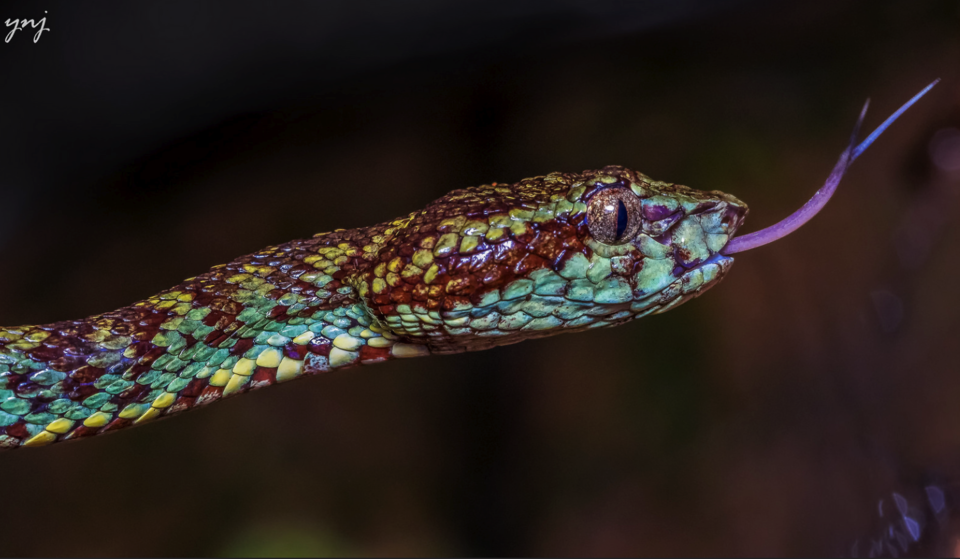 At Agumbe, bird and mammal life is abundant, but it's the mind-boggling diversity of reptiles, insects and amphibians that will make your eyes pop. From the blue-eyed bush frogs to the golden-backed ants, this rainforest is home to species in every hue.
Getting there: Mangaluru Airport is the nearest airport and from there, Agumbe Reserve Forest is about 106km away.
Cradled within the Nanda Devi Biosphere Reserve, the Valley of Flowers is best known for its meadows of alpine flowers. A 14 km-hike from Govindghat takes you to the settlement of Ghangaria, from where another 3km trail takes you to the valley.
There are about 300 different species of endemic alpine flowers, including few rare ones such as geranium, potentilla, anemone, and the blue Himalayan poppy. It is believed that one week the flowers are red, and the next, they're pink and later, yellow and so on.
In the animal kingdom, you can spot Himalayan black bear, Himalayan goral, Himalayan yellow-throated marten, Himalayan weasel, Indian chevrotain and red fox.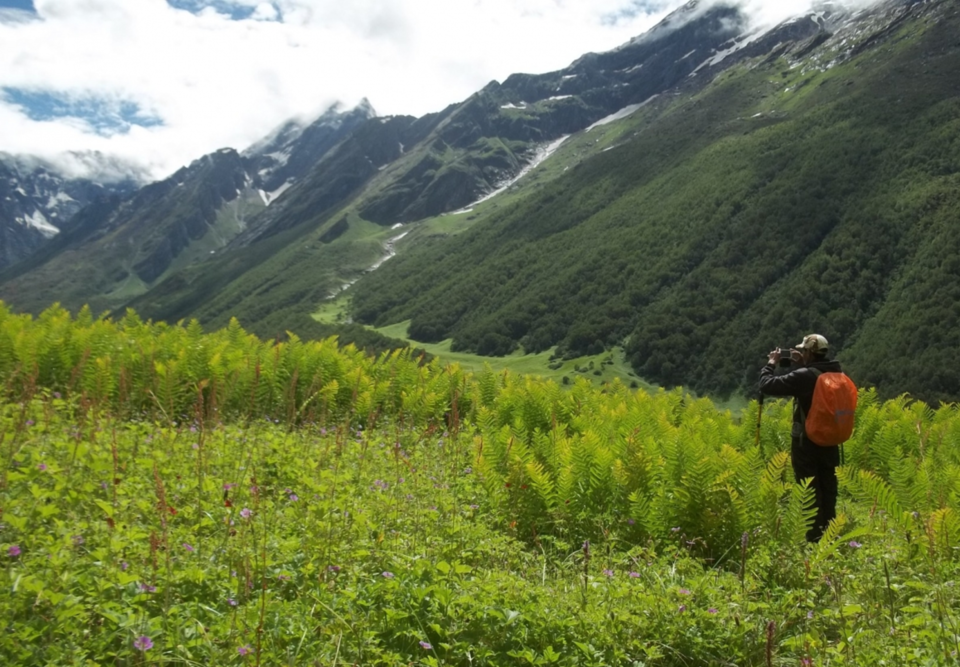 Getting there: The closest airport to reach the Valley of Flowers is Jolly Grant Airport (Dehradun), which is 319km away. From the airport, there are cabs and private taxis available till Joshimath, from where you'll have to trek till the park.
Entrance fee per head for first three days: Indian: ₹150 | Foreigner: ₹600
If wildlife is not your thing, you can check out 7 Monsoon Treks In The Himalayas.
Do you know about another monsoon-friendly wildlife reserve in India? Share your list with the Tripoto community.