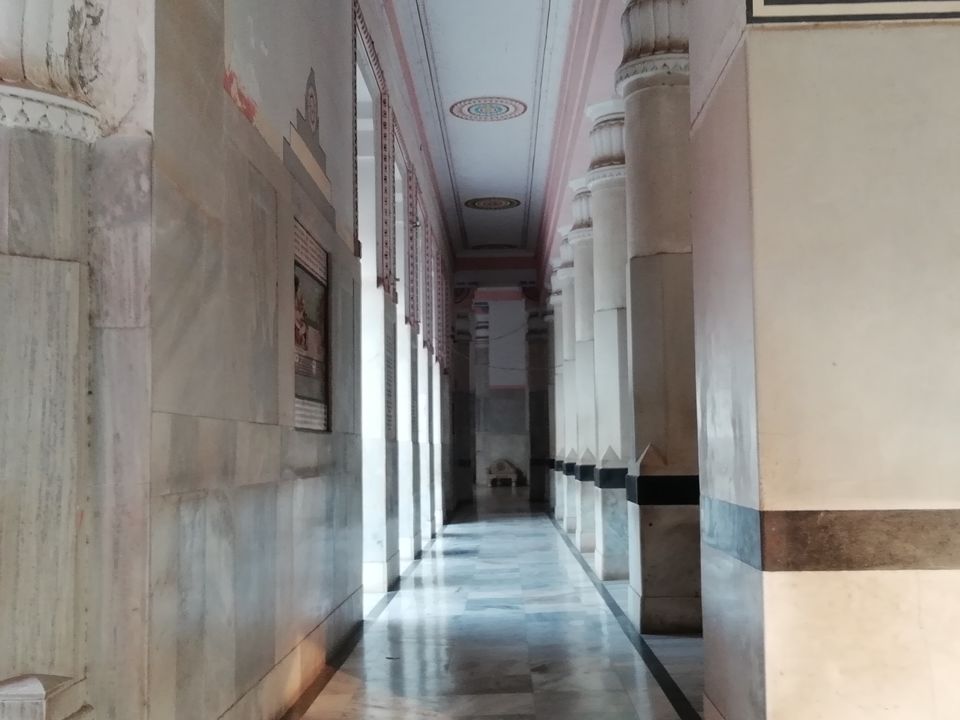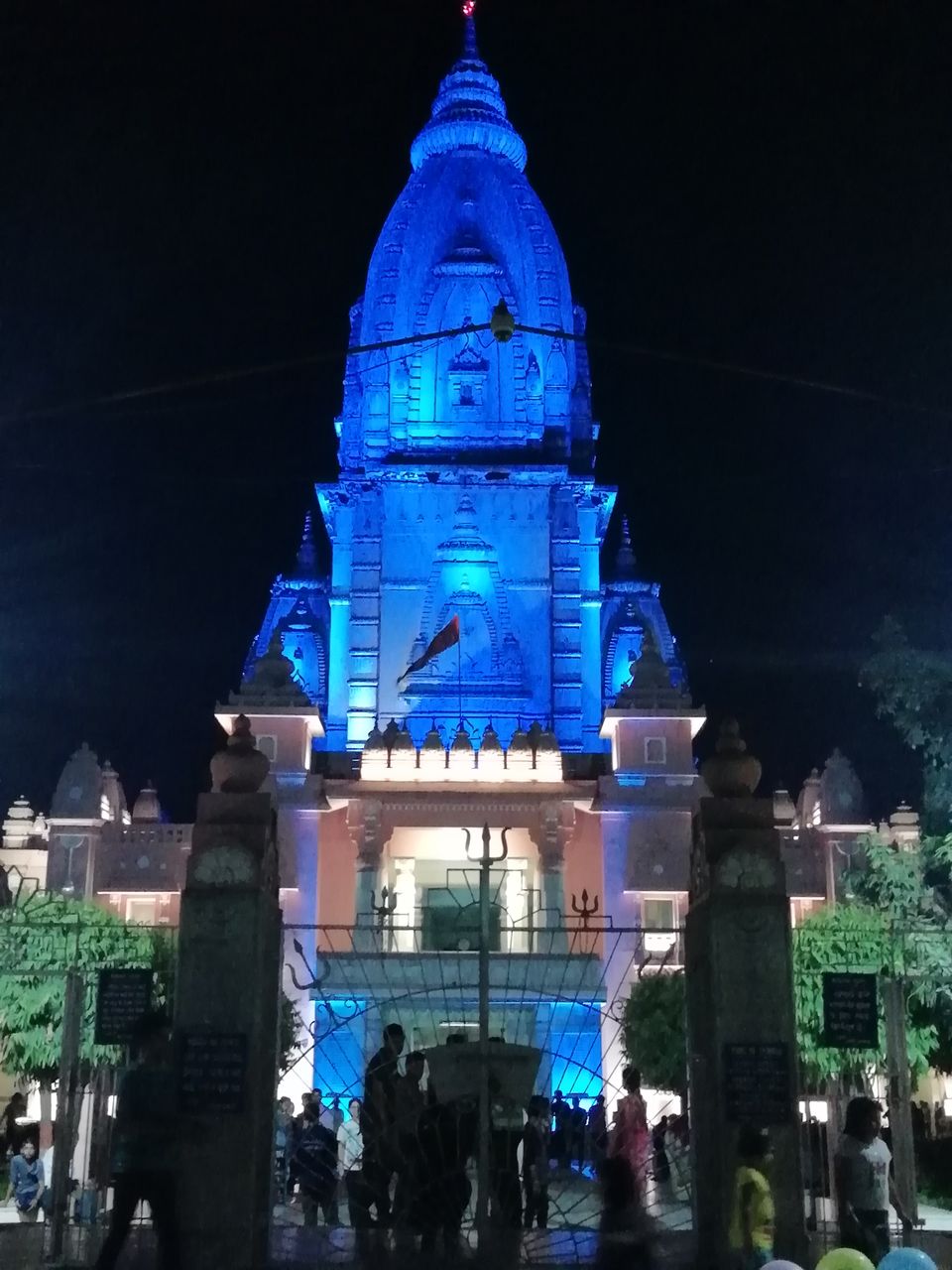 New Vishwanath Temple is a replica of old Shri Kashi Vishwanath Temple. Vishwanath means "Lord of the Universe" due to which it is dedicated to Lord Shiva (according to hindu mythology). It is one of the tallest temples in India. This temple was build by Birla Family and it took 35 years to complete. It's very easy to reach this temple whether you are a foreigner or a local, just book an autocart. Camera is prohibited in this temple but still i managed to captured some. The temple is fully surrounded with huge double layered garden and outside you will find few shops selling flowers for the devotees to worship and some shops on handicrafts.
As you will enter the garden, in the center you will find a black statue of Pt. Madan Mohan Malviya, founder of BHU. Further you will find a counter beside the entrance of second garden where people keep their footwears in order to honour the Lord. After entering the second garden you will find different types of people spending hours of time. Some are chilling with their friends and enjoying the day while some are doing Yoga and Meditation. On the rightside of the temple a small class of Yoga takes place every morning around 6 O'clock where you will find people of all ages. There are water fountains too. Some photoshoots also takes place. The environment is very peaceful, far from chaotic citylife and people are very friendly.
Now as you enter the temple you will recognise that it's mosty made of marbles and there are two floors. On ground floor as you will go straight there's a big Shiveling made of silver and a priest serving Him. This part of the temple is a bit croweded, campared to others. Here camera is stirctly prohibited. Then on it's right there's a statue of Nandi, considered to be a sacred bull, a gate- keeper and a vehicle of Lord Shiva. There's a believe that if you say your wish secretly into his ears it gets fullfiled and you will always find people saying a wish into his ears. Nonbelievers don't make fun of it and that's what i call it humanity. Then there are statues of Natraj, Panchmukhi Mahadev, Paravati, Ganesh and Hanuman.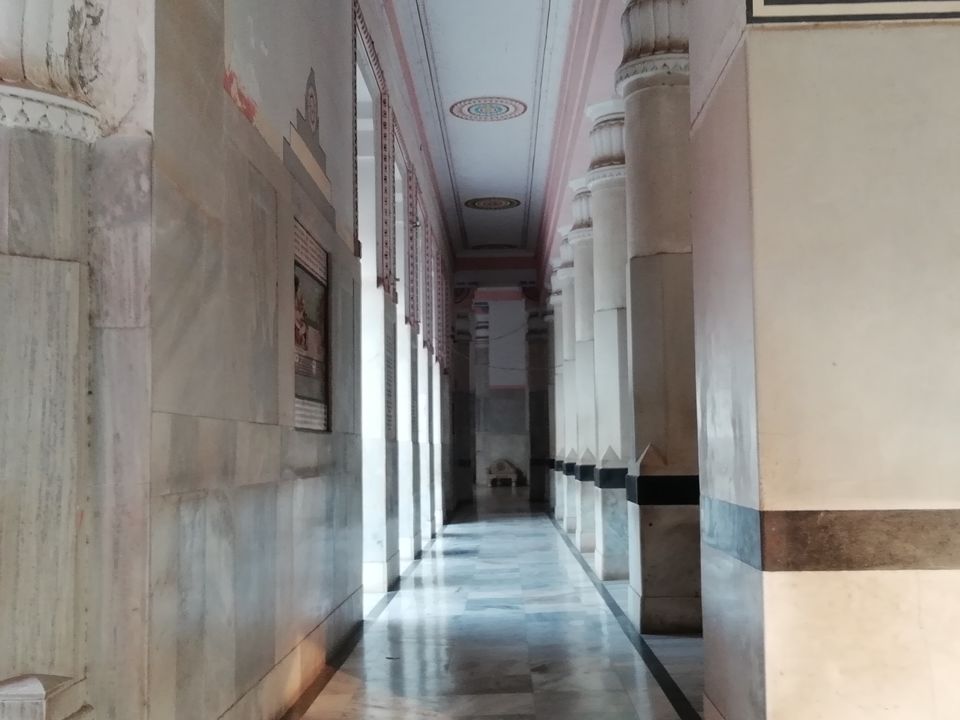 On the first floor the walls are filled with paintings and extracts from sacred hindu scriptures "Bhagwat Geeta" in both hindi and english languages. The designs are inspired from the original Shri Kashi Vishwanath Temple. The temple is very clean and tidy which you will rarely find in other temples of varanasi. You will also hear the echos of prayers from devotees that adds to its beauty.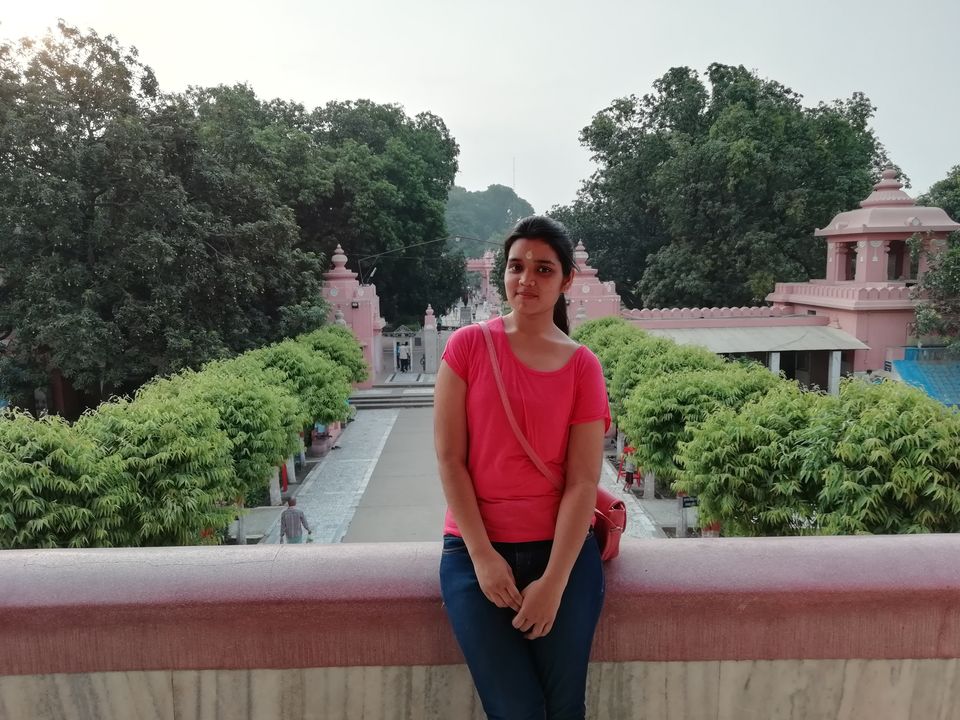 Next up is the varanda with beautiful views. This picture shows the front view. But as you will get back of the temple you will find dirty walls caused by some irresposibe citizens. This had brought sadness and anger in me. It takes a lot of labour effort to build such beautiful monument and we have no right to make it dirty. It is said that every beautiful thing has a dark side so may be this is the dark side of the temple.
On the second floor people are not allowed to visit. When i asked the locals about it they said that there had been a lot of suicide cases (as it is situated inside the university) that's why they had decided to lock it. But i wished i could see the view from second floor.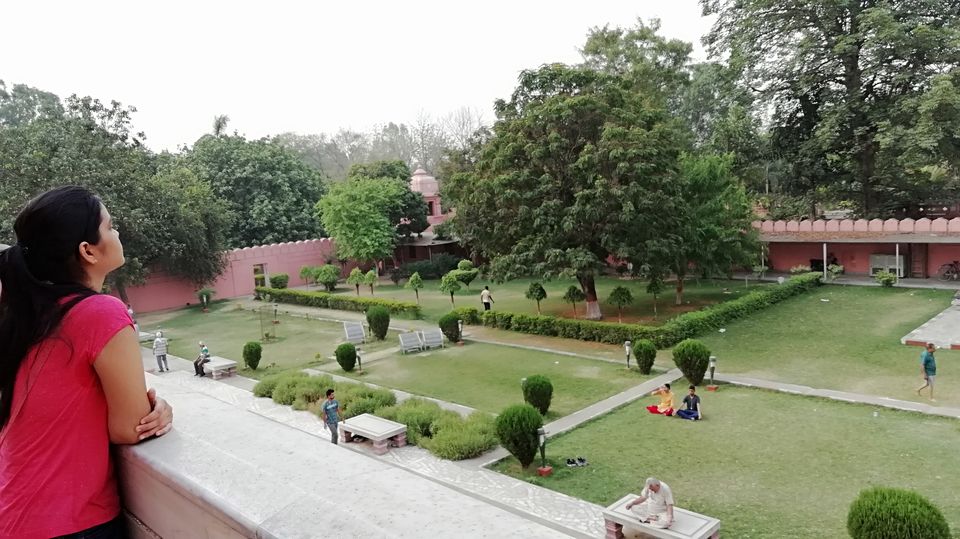 As you will get back to shoe counter to leave the temple. There's a thing that really surprised me. When i asked the shoekeeper price of taking care of my shoes he said that i can give whatever price i like. His believe and devotion towards God has made him even more great and i was feeling really small infront of him. I was in a state of confusion that what price can match his greatness and the answer is none. So i just gave 10/- because that's a common price people pay and greeted him with a smile. This is the moment i will never forget in my entire life.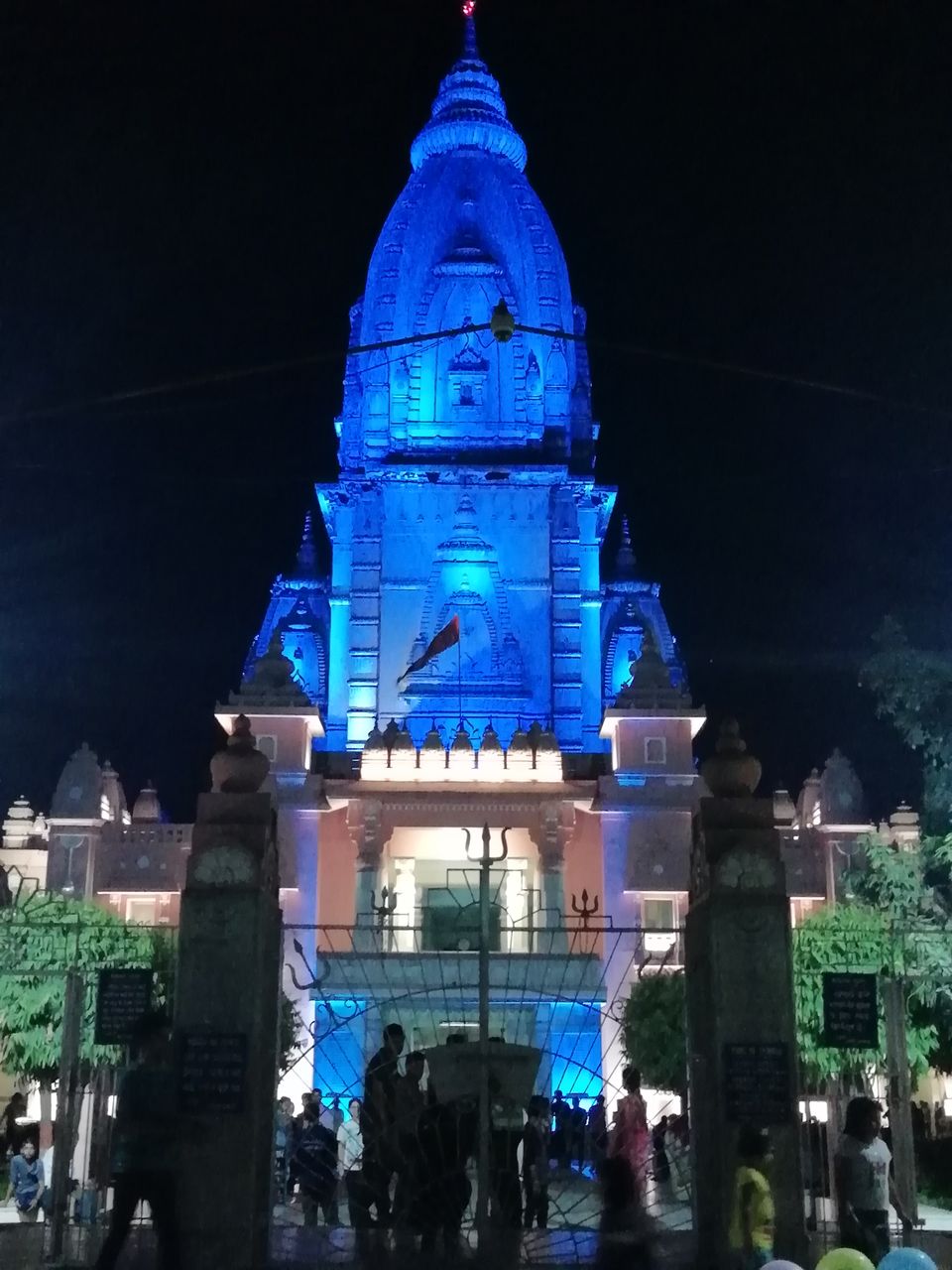 This is the night view of the temple. I would prefer to visit the temple in the early morning because otherwise it gets crowded. There's no entrance fee and there are big vehicle stands. Lastly don't forget to have a cold coffee with ice-cream in a cafe outside the temple. It might not appear to be pleasing but trust me it's delicious . It's like a tradition to have it at the end.