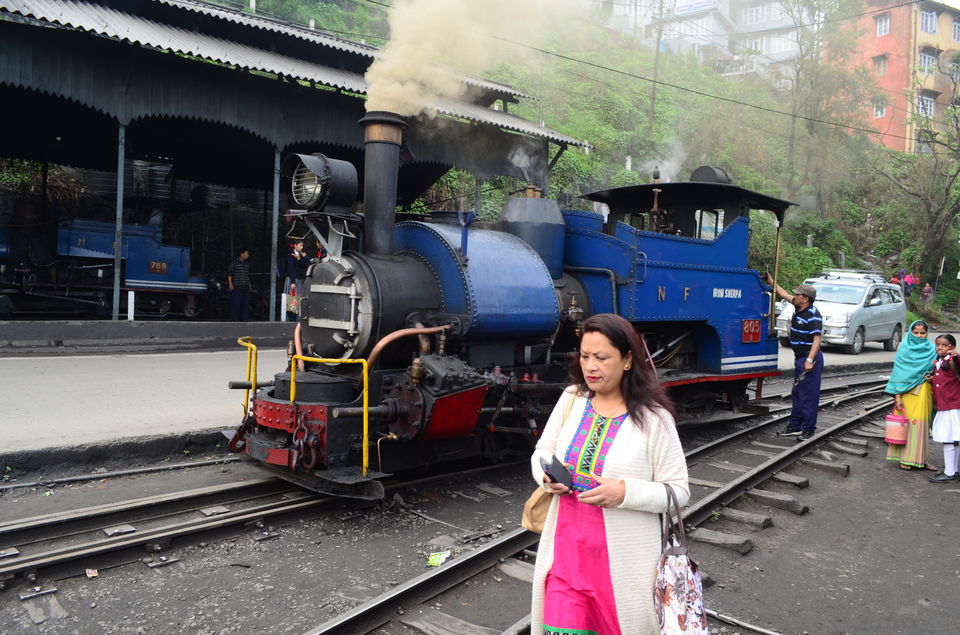 In Feb 2016, we were invited by my brother in-law to join in with them in a proposed trip to North-East region of our country. In fact, he and his colleagues enjoy every year a week long family pleasure trip to one or the other region / country. This time, at the planning stage, he had asked me also if we would be interested. There were four other couples who had already conveyed their consent to this proposal.
"Why not?" the eternal traveller within me instantly responded with a resounding YES! The trip was scheduled to start from Delhi on 8th May and was to cover Mirik, Darjeeling (one night stay), Kalimpong (one night stay), Namchi, Gangtok (3 nights stay), Shillong (one night stay) and Guwahati. Return flight from Guwahati was to bring us back to Delhi on 15th May in the evening itself without staying overnight. From home to home, it was going to cost approx. Rs. 30,000/- each person i.e. Rs. 60K per couple.
There were three months for me to daydream about the places I was going to visit. I also enjoy familiarizing myself with the street plan of a city, important landmarks, routes with the help of google map / wikipedia / travelogues written by others. This helps me in venturing a solo photo-walk early morning in an alien city while my family and fellow passengers are still asleep in the hotel. This way I am able to get some good pics of a new place which would be impossible to get otherwise during day time.
Personally, I prefer to visit less number of places so that I would be able to explore each place better. Having a whirlwind tour as if I were to address public meetings for an upcoming election is not my idea of ghumakkari. But it was preferable to agree to visit 4 states in 7 days than not going anywhere at all ! So, we happily joined in.
As per agreed terms of our tour package, we were to be picked up from our respective homes in Delhi / Ghaziabad by 9 a.m. to get the flight for Bagdogra airport (Bagdogra is the airport in Siliguri, West Bengal). In the morning of 8th May, my brother in-law - (His initials are C.P.) who also assumed the role of tour manager on behalf of everyone including him own family, was incessantly making phone calls to the other families so that they won't get late and won't forget to carry photo id, address proof and passport size photographs.
Take off from Delhi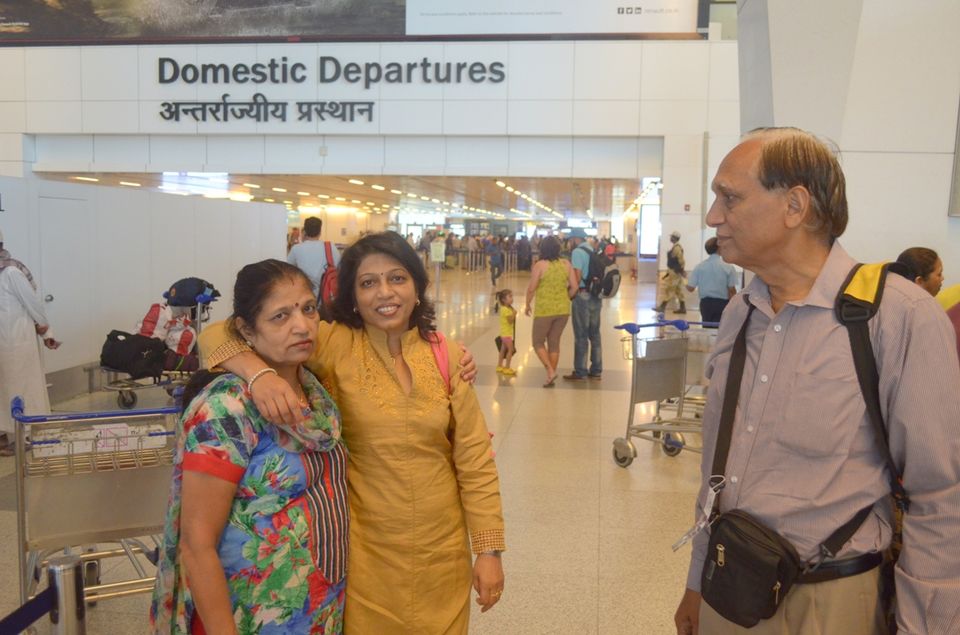 Sharp at 9.00 a.m. a woman (our driver to the IGI Airport Terminal 3) pressed door bell to announce her presence. We were pleasantly surprised to find a female driver for the commercial vehicle (Scorpio SUV) that was to transport us to the airport. While the driver expertly drove through the heavy traffic in Delhi, she also responded to all the funny questions thrown at her by the 3 female passengers with patience and a perpetual smile. She must have been accustomed to it.
At Terminal 3, we found our other co-travelers waiting for us at the Entry point. The check-in was smooth and within 15 minutes, we got our boarding passes and headed towards the security check. It was an Air India flight and was being re-fueled when we entered the airbus. Soon, we were airborne and our womenfolk started dozing off in this 2+ hours journey to Bagdogra.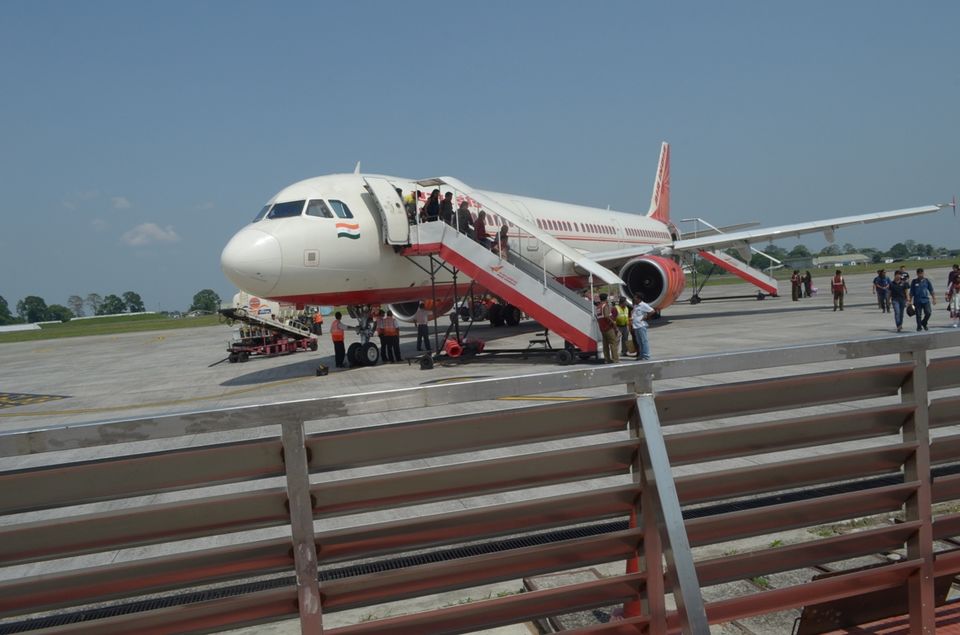 Included in the package were two Toyota taxi cabs for intercity travel and local sight-seeing which comfortably accommodated 6 passengers in each with enough space left for handbags. I opted the front seat so that I could keep clicking pics.
Bagdogra Airport to Mirik
Since we didn't intend to have a look at the city, we jumped into our Toyota cabs and left Bagdogra airport for Mirik - a 52 km. drive from Siliguri. Mirik, as I had googled already, is famous because of its Sumendu lake and for the natural beauty it possesses. I was also told by a local restaurant owner that Nepal border is at walkable distance from Mirik, may be less than one km.
Once at Mirik, we walked towards the lake and the rainbow bridge. We had hardly started enjoying and had not taken more than 5 - 10 pics when light downpour started and we had to take refuge in a restaurant. We utilized our time while waiting for the rain to go by ordering tea-coffee and also finished off the poori - sabzi - achar which we were carrying with us. It was also an opportune time to get to know each other well because 3 couples - colleagues of C.P. (my brother in-law) were almost strangers for us.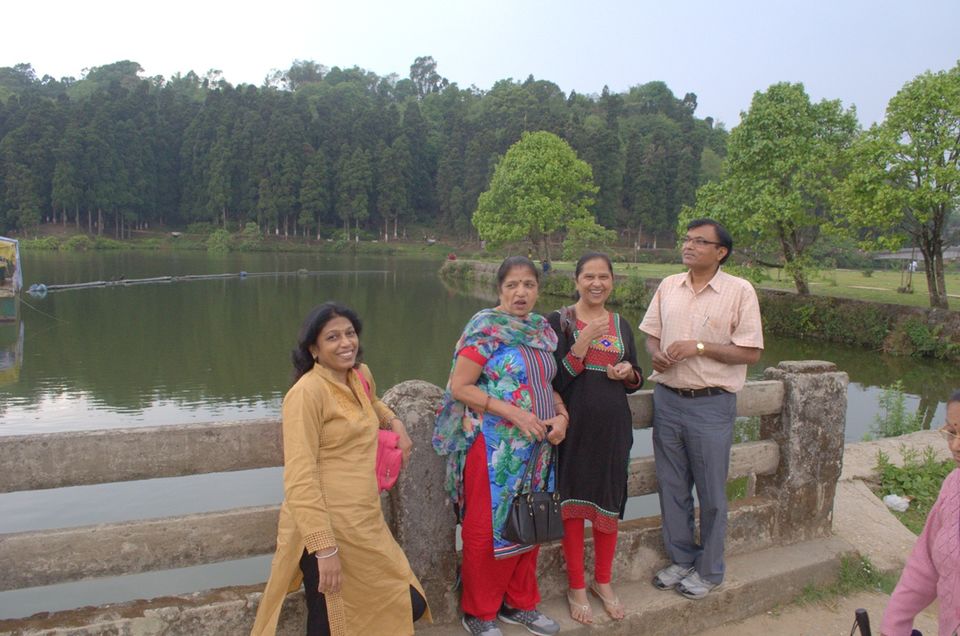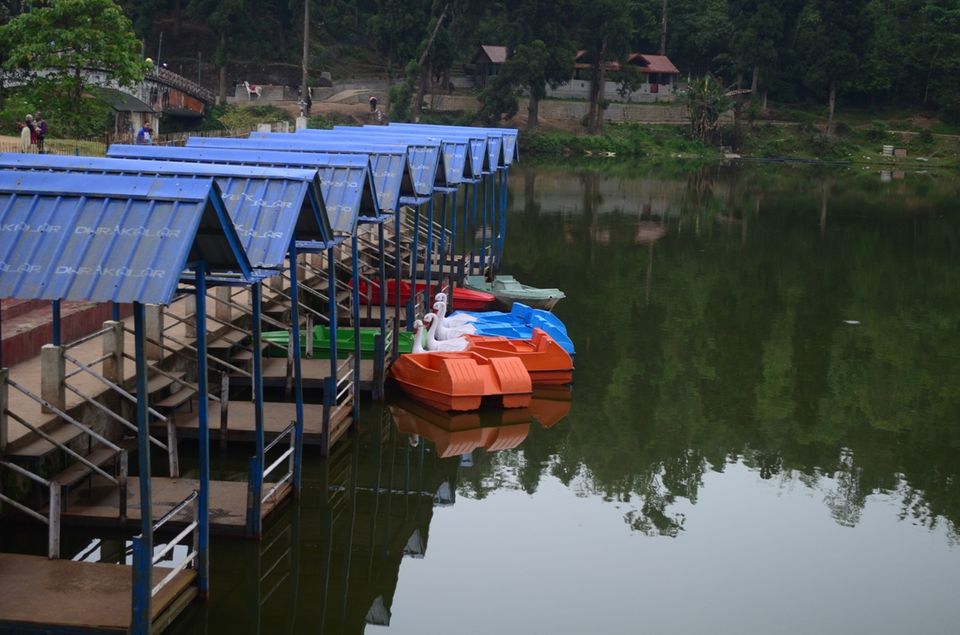 There were several pedal boats parked in the lake and I wanted to take a circular route of approx 3 kms on the periphery of Sumendu lake to admire its beauty but rains didn't allow this to me.
We had our hotel booked in Darjeeling so didn't want to spend much time waiting for the rain to stop, we got into our vehicles and left for Darjeeling. This was the most beautiful road ever travelled by me. Tree plantation was everywhere and after the rains, it was a crystal-clear view of distant mountain ranges. I learnt that a little part of our journey was through Nepal but I didn't sense anything like crossing an international border anywhere.
The Central Heritage Hotel, Darjeeling - A Charming property
Continuing to welcome guests since 1905, hotel The Central Heritage left me spellbound with its beautiful interiors and landscaping. However, since 1905, a large number of buildings have been erected near it blocking the mountain views it used to offer in earlier times.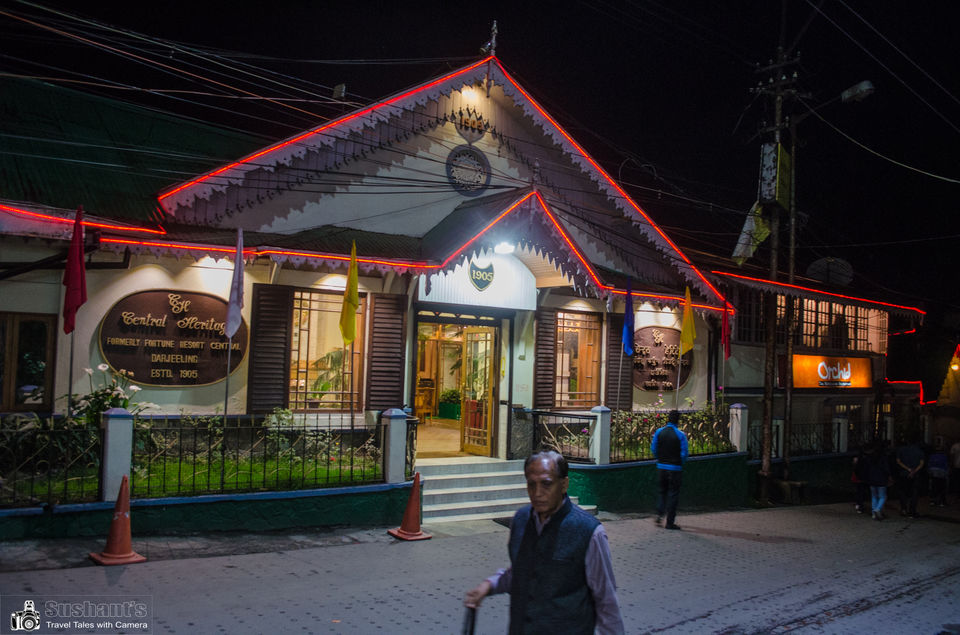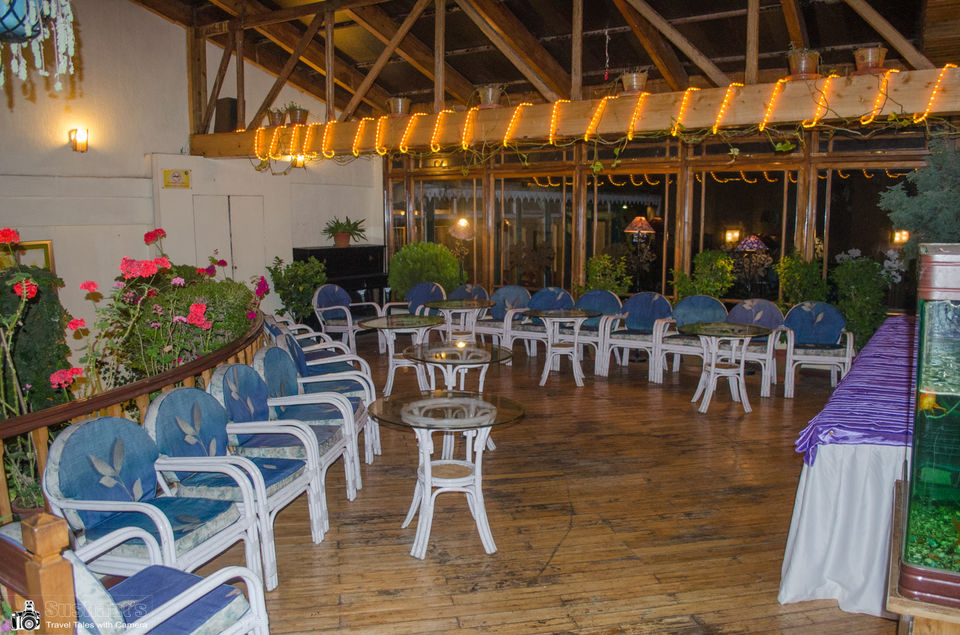 Soon after check-in, we came out of the hotel to wander in the market since the shops were already pulling down shutters. Actually, in North-East, Sun rises half an hour early and quite logically, sets also early. The ladies with us entered a shop to buy some woolens and after stiff bargaining settled for one item only. ;-)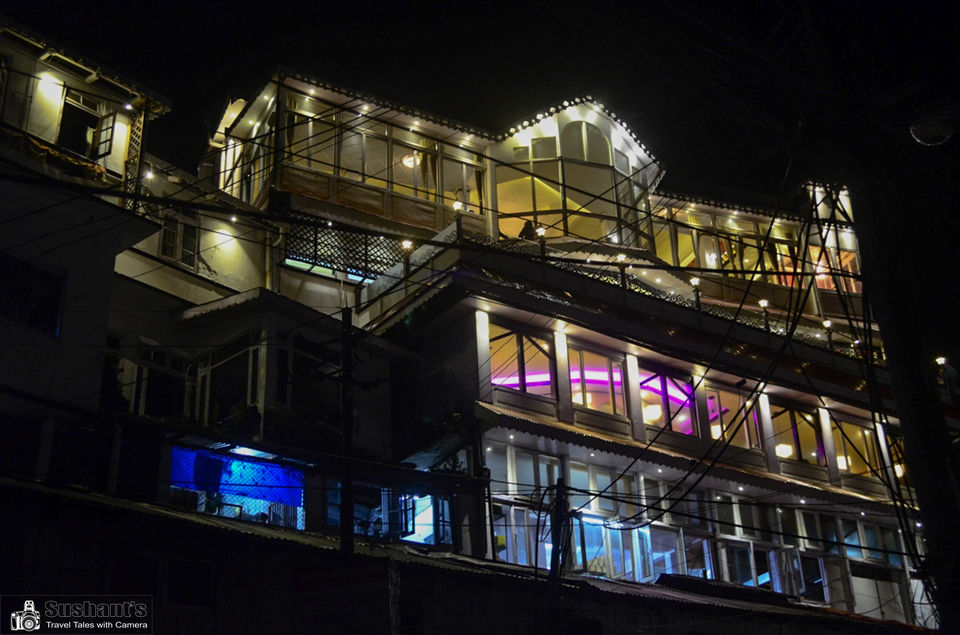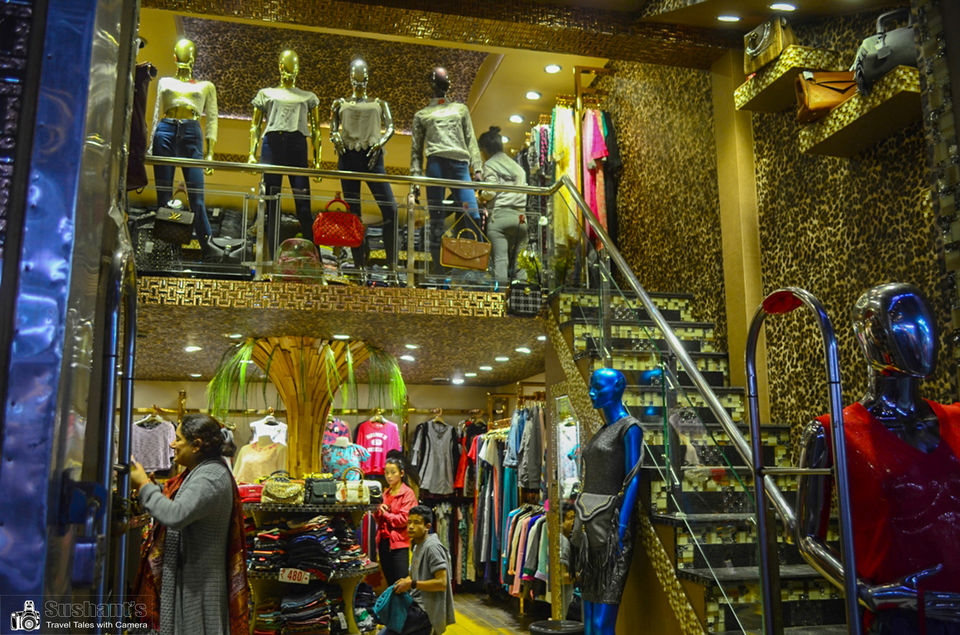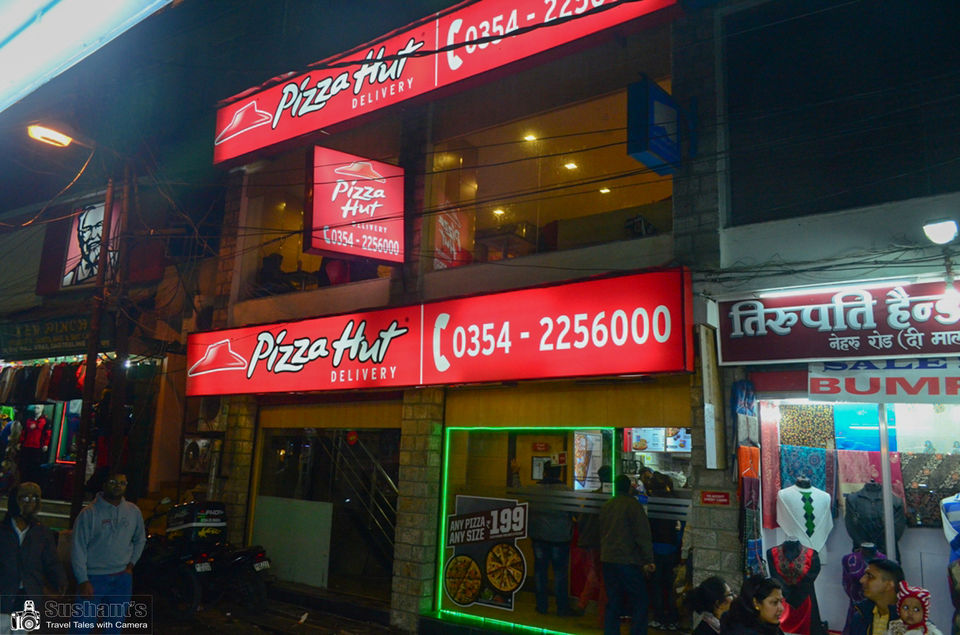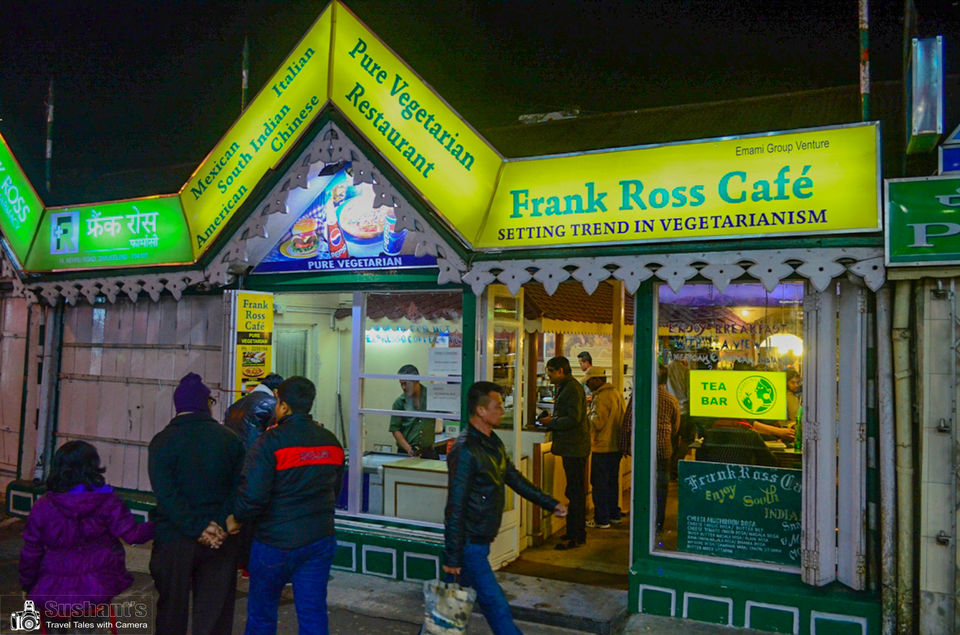 We were told that in the morning we would go to Tiger hills to watch Sunrise and therefore needed to get up as early as 3.30 a.m. !! So, we returned to the hotel to enjoy the buffet dinner (included in the package) which was to our heart's content and highly enjoyable.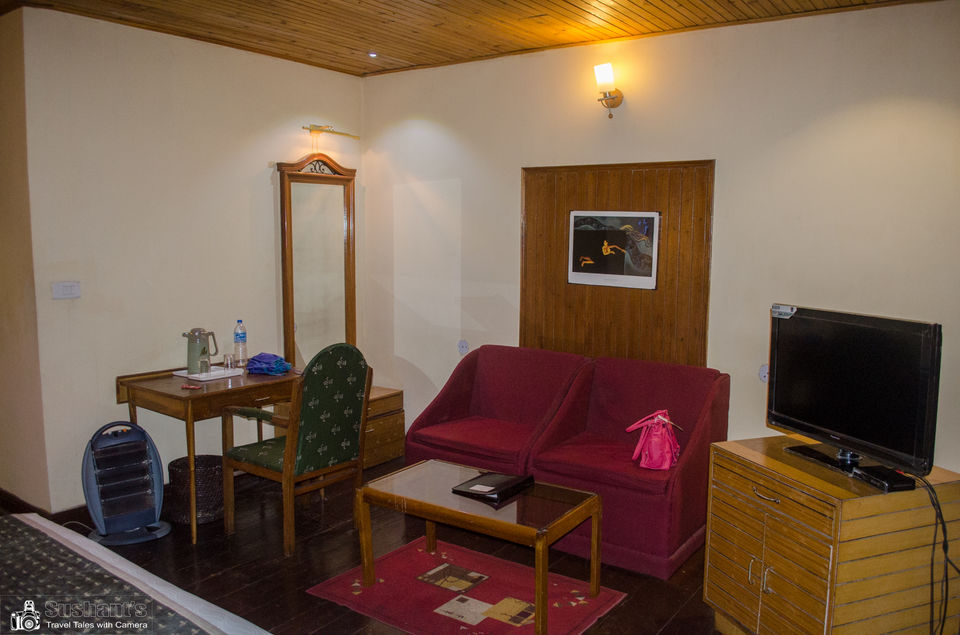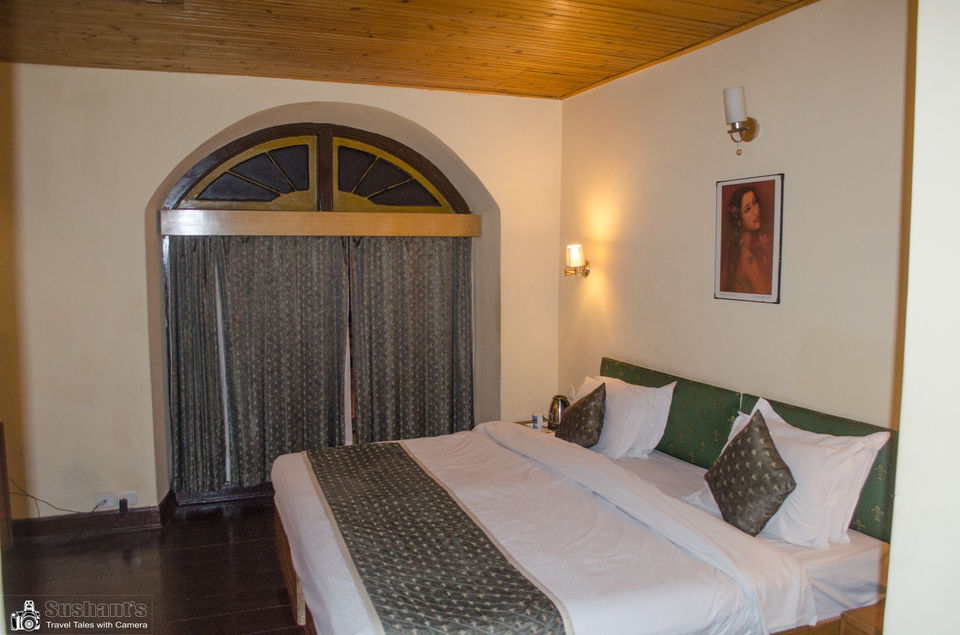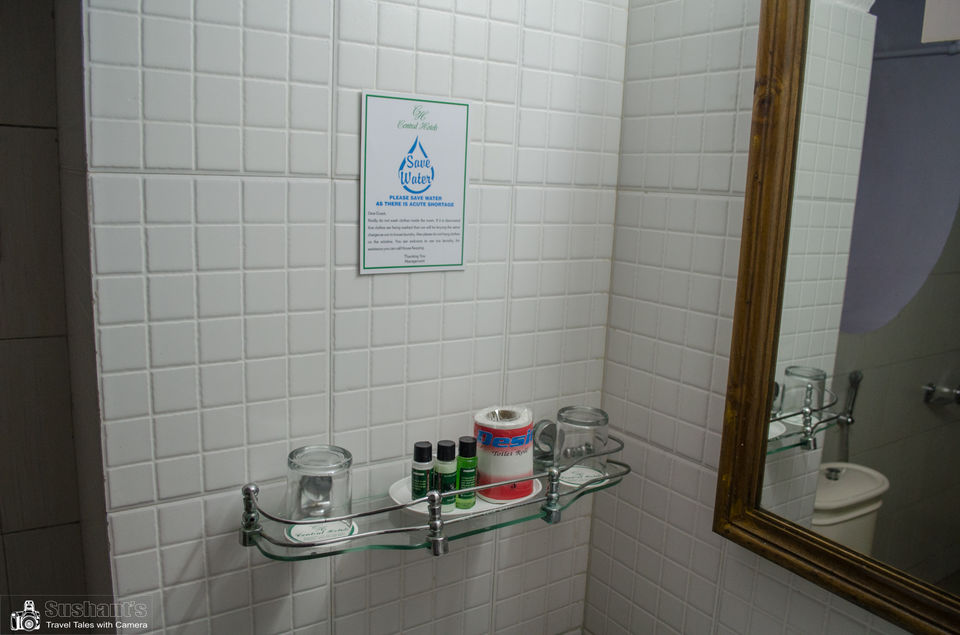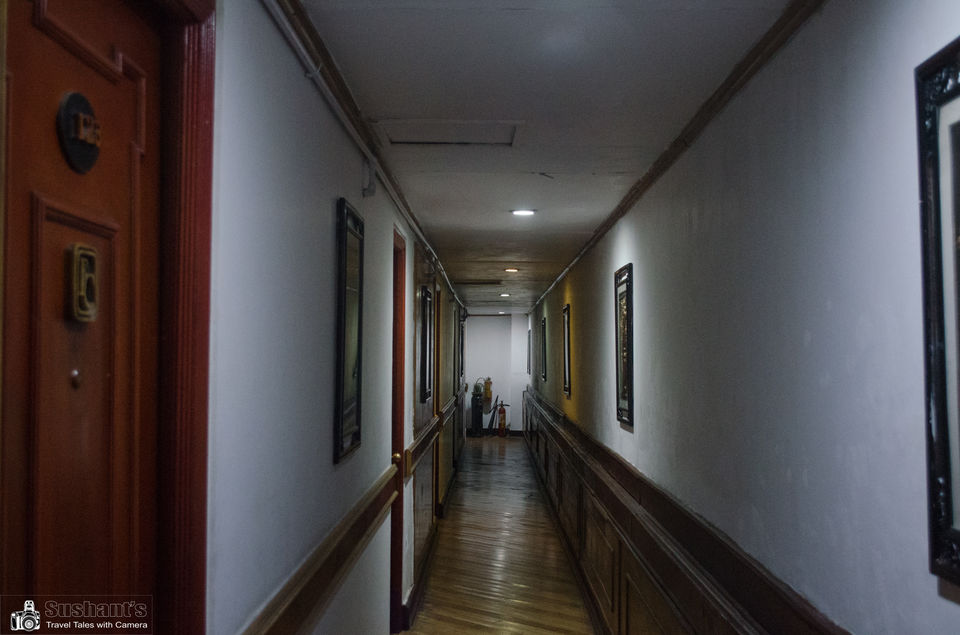 Admiring the food, beauty of the floral decoration of the hotel and also of its young staff, we went to our respective rooms, set the alarm for 3 a.m. and had sound sleep.
Please click here for the next episode.
Frequent Searches Leading To This Page:-
north east tour package for couple from delhi, affordable north east tour package for couple with price, north east tour package from delhi with airfare, north east india tour packages from delhi