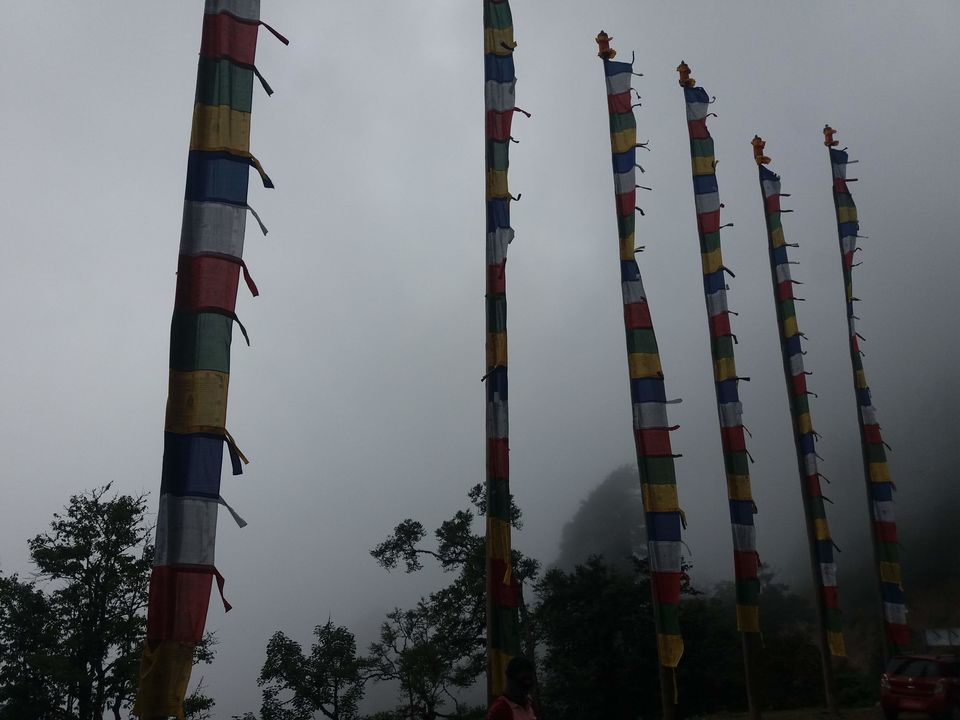 It has always been our dream to cross borders, explore places and enjoy the feel of wind against our faces.
Here is the story of 3 south Indian young ladies. 2 of us are from different towns in TN and the 3rd one is from AP. We worked at the same place and have become friends for life. We have been roomies for 4 yrs now and we have discussed, dreamt and planned about trips together to different places but just like every friends group plan it has all been just a dream,a google topic and discussions within 4 walls. Finally after 4 yrs, here we were at Chennai airport waiting to board our flight to Kolkata from where we traveled to Bhutan - the place of Happiness!!
We were so excited about everything, it was our first fun trip together. And that too an international trip. Photos and boomerangs at each gate of the airport. There was a flight attendant who was from Bhutan who explained us about places and food in Bhutan.
After the short journey we landed at Netaji Subash Chandra Bose Airport, Kolkata.
Being a huge Ganguly fan, the only thing that I could think was I am in the same city that Dada lives in.
Our photo sessions continued, after an hour we started finding where we should be boarding our flight to Bhutan. Drukair being the only airlines flying to Bhutan did not have a dedicated check-in counter. After ensuring that we would be boarding a flight at a gate we found a place to rest. As it was not so comfortable to sleep on the chairs my friends sat there guarding the luggage, me being a sound sleeper had a good night sleep till dawn.
Early morning at around 4, we heard the call for Drukair passengers. We stood in the line for checkin and we really did not have much luggage. We entered the gate and as our tour plan was to reach Paro and travel to Thimphu, we decided to have breakfast at the airport. I wonder how idli could look so hot with steam n vapour but feel so chill and dry when we touch. The cost was also really too much. We repeated and reminded ourselves that we are inside an airport.
The flight that we should be boarding arrived and our happiness and excitement was immeasurable. There were lot of Asian people in the flight, we looked different for the first time in our life as we have always been around huge Indian crowd and a few foreigners. And there came a male flight attendant who offered to help us place our luggages and settle in our places. He looked so cute, me and my friend looked at each other exchanging side smiles every-time he passed by us. We reached Paro Airport, the pilot who flew us needs a special mention we did a fair amount of research on Bhutan, and from the articles we read we knew that Paro airport has one of the dangerous landing runway in the world, but it was one of the coolest landing experience. The natural scenery on either side of the runway was spectacular. The mountains and those Bhutanese style houses were really eye catching.
As it was our first trip we planned our trip through Yatra and our guide was waiting outside the airport. Our guide and driver are the best, we really have great respect for them. They were very polite, responsible and had enough patience throughout the trip.
We travelled from Paro to Thimphu, the river, trees, cute people dressed in their traditional costume. Roads, no signals, negative carbon environment. Everything we saw on the way to our our hotel were mind blowing.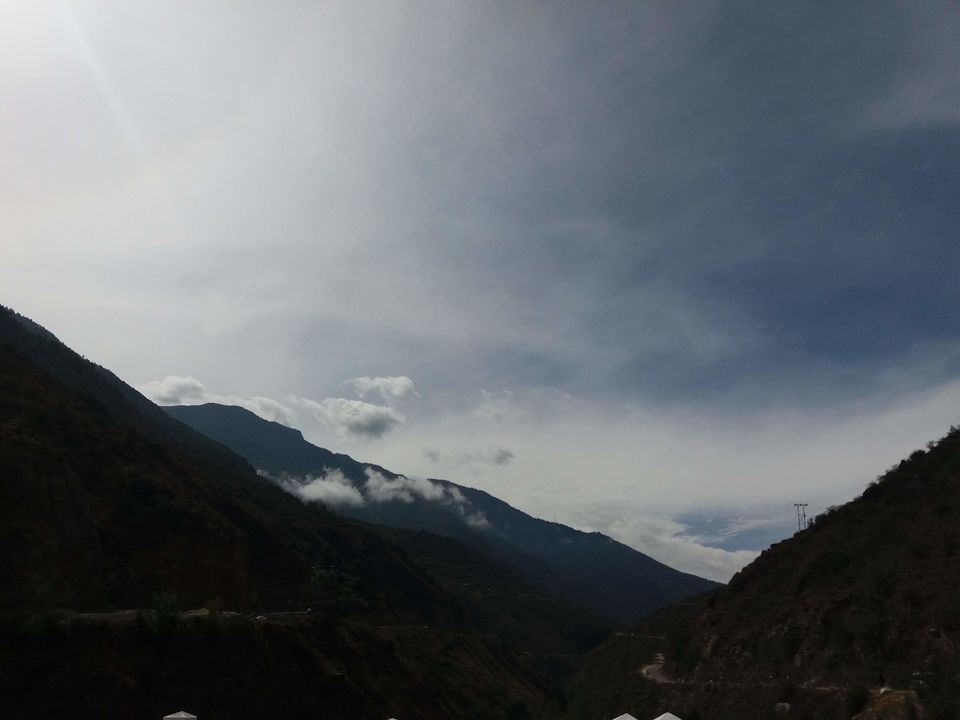 At night we tried to explore the place on our own. It was completely safe and friendly. People are so polite and honest. Most of the people we spoke knew well about south of India and few did their college at Coimbatore. After some walking around the clock tower, talking to the locals, we reach our hotel. The food was delicious.
We started our trip by visiting the Folk heritage museum, the way they build houses, their utensils, were really similar to the Indian lifestyle.They have made great use of flowing water to grind rice and other grains. They have place for cattle inside their house to keep them safe against the rough climate. Houses generally have multi storey and they do have dedicated puja room.
And next we visited the art and craft school where young people learn the art and handcraft skills developed in Bhutan.
While travelling we observed that there are different colours of flags hoisted in long poles. They give great importance and pay respect to the dead, the white flags were in memory of their departed loved ones. The coloured ones have prayers written on it and Bhutanese believe that it spreads good luck, health and wealth for the people.
Then we tried Bhutan's own Ema datshi - a dish made of cheese and green chilli. Honestly, I did not like it a bit when I tasted it for the first time but as I continued eating it with rice I fell in love with its flavour. There are other similar dishes like Kewa datshi, that is made from potato and cheese which is less spicy but yet has a rich flavour.
After a good lunch it was time for a good walk, our next stops were the Takin national park and the Buddha point.
As someone who isn't a best fan of animals inside fences I would say they Takin national park was an average spot. But the Buddha point was breathtaking beauty. Clouds were closer, and the view at each angle changed as they moved above our heads. The mighty green mountains were humble and Lord Buddha smiles looking at their beauty.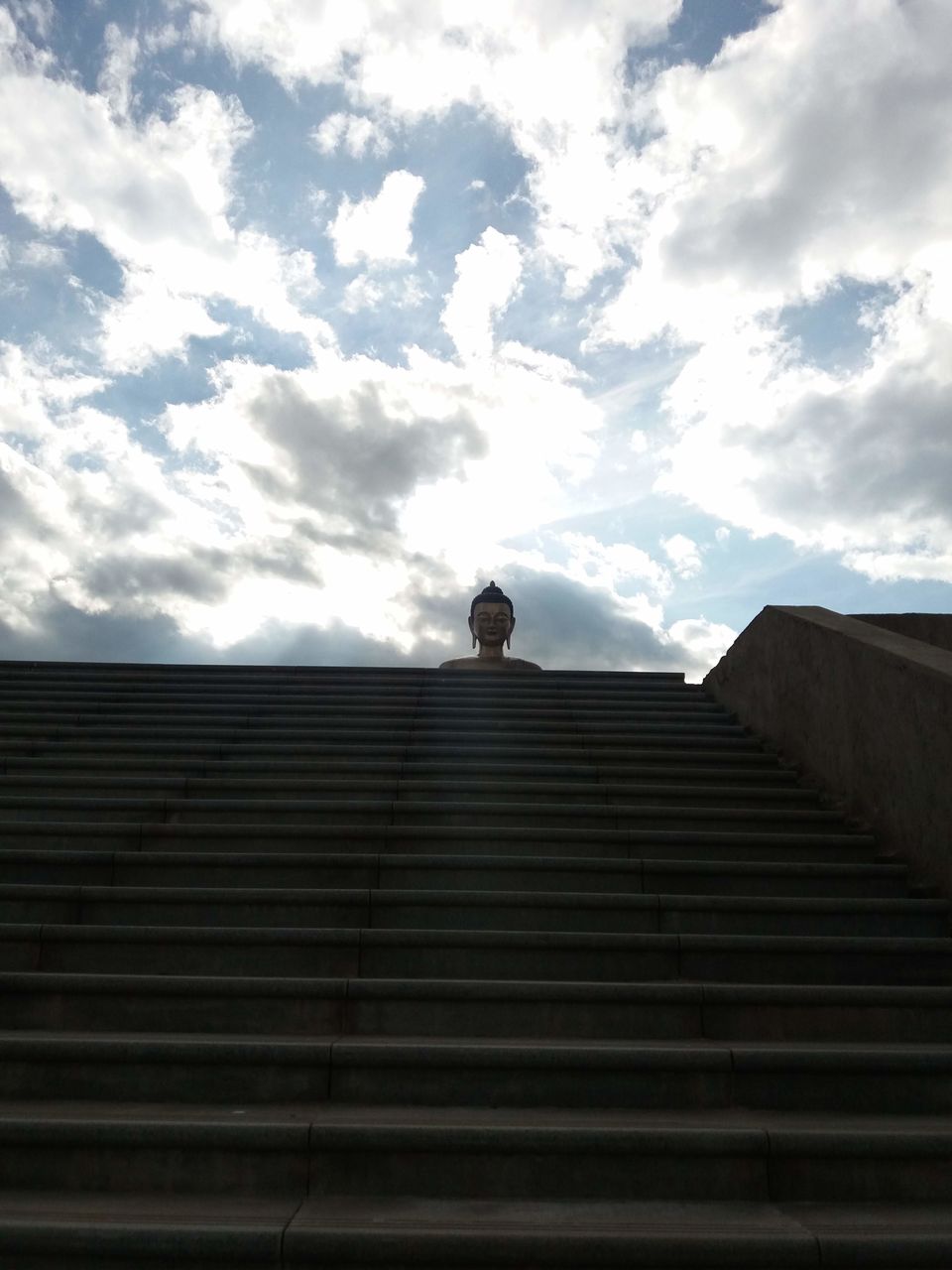 Being insane Kdrama fans, visiting a Karaoke pub was something in our bucket-list and as Bhutan felt to be the safest place to experiment we decided to walk into on of them. The shop keeper said singing to the karaoke was free of cost and only people who order drinks can use it. Looking at our disappointed faces he understood that none of us would consume alcohol. As we were too early and as there were no customers. He offered us some coke and graciously allowed us to sing. We were screaming out load holding the mics, a lot of English and a few Hindi songs that we knew. Such an unplanned happy first time it was!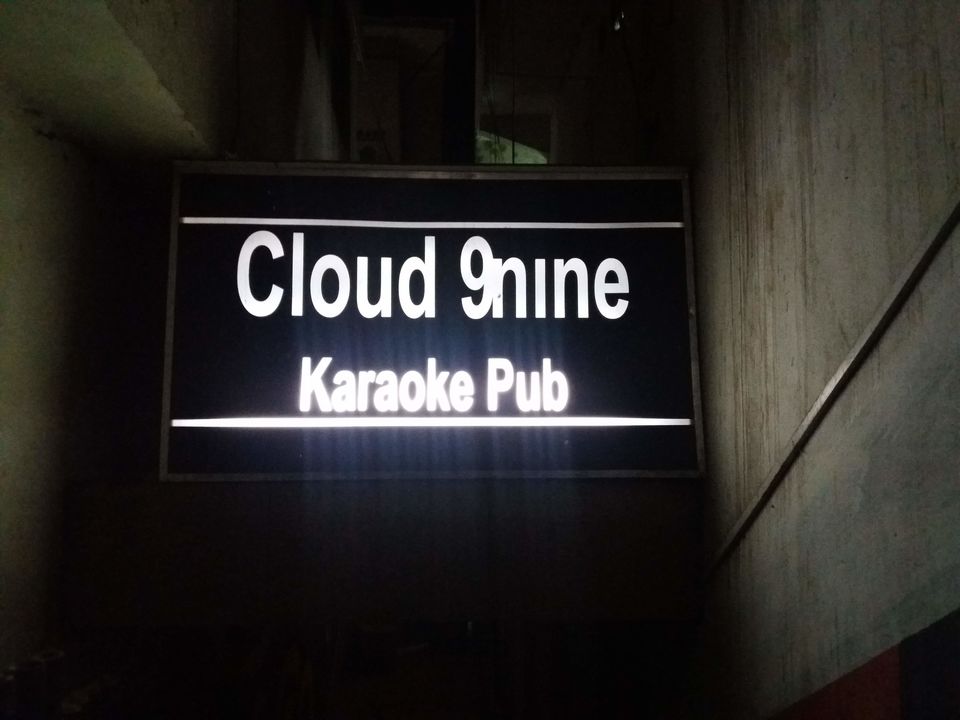 The temperature dropped a little low compared to the first 2 days and we traveled to see the high unclimbed Himalayan ranges. But unfortunately the drop in temperature was bad for us and we were unable to view the ranges because of the mist and fog.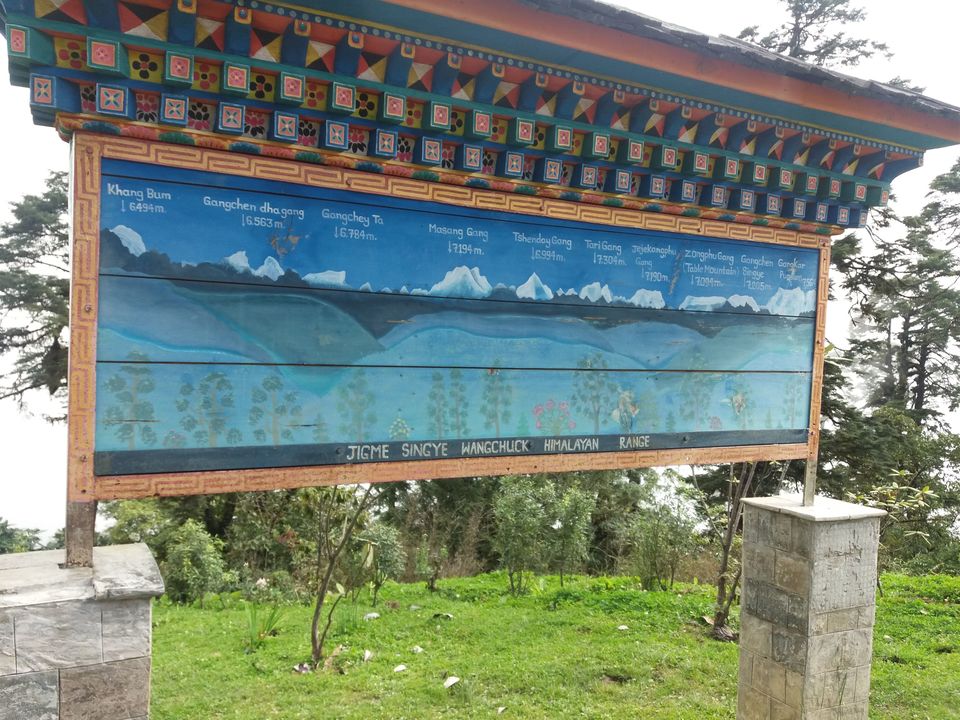 Our next stop was at Chimi Lhakang. The walk from the road to the temple through paddy field was another beautiful experience. That "povoma oorgolam" feel for all 90s kids. The view was just spectacular. Bhutan is indeed blessed with natural sceneries. It looked like an painting, clean, green and calm.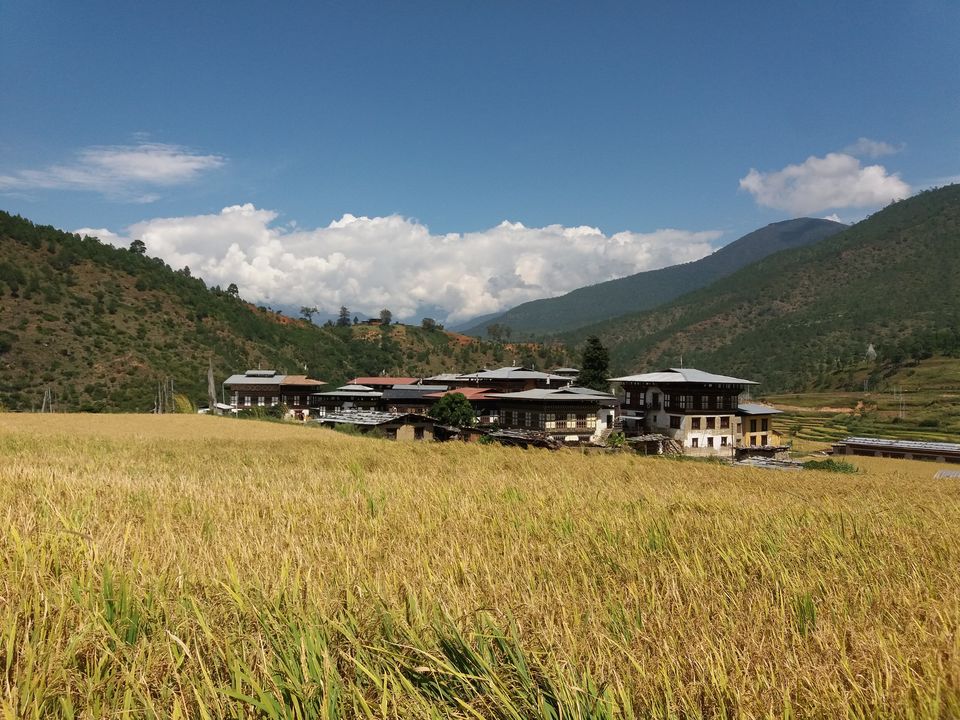 The temple is known to be the place where couples pray for babies. There are photos of number of foreign couples who were blessed with kid after visiting the temple.
And then we visited Phunakha palace and the suspension bridge. The sound of the river flowing below your feet and the clean water flowing against all the hindrance was a beauty to behold.
We travelled to Paro from Punakha. We visited the national museum of Bhutan. There are displays of video recordings taken during the popular mask dance. And the display of masks used during the festival. Also there were displays of birds and animals found in the Bhutan Himalayan ranges.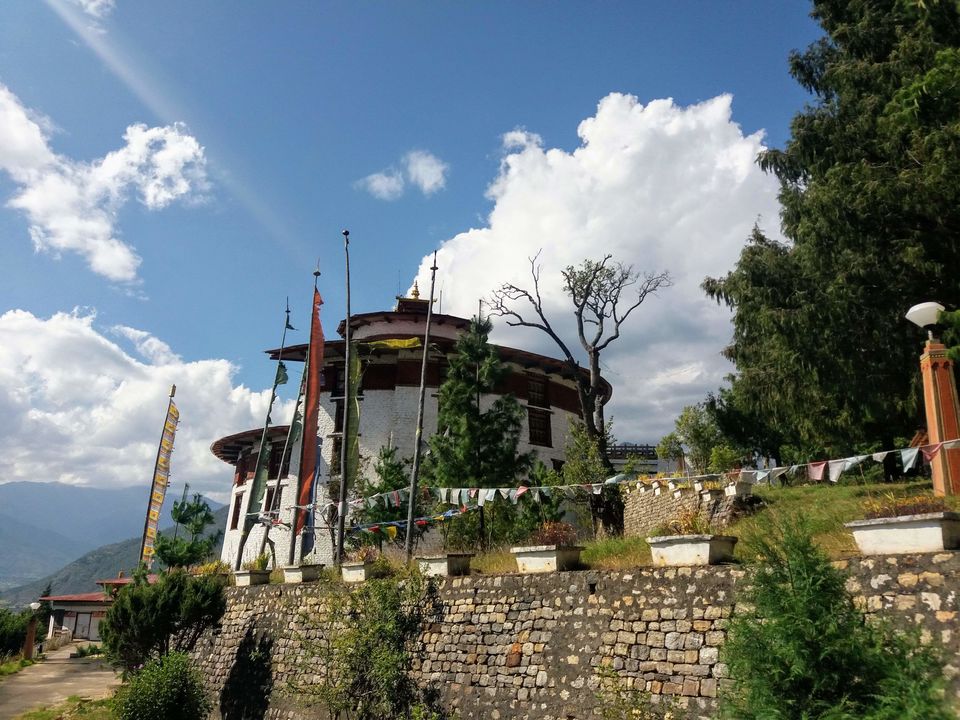 How can we not do shopping when we have been traveling so we did do a lot of shopping at Paro and we tried the traditional Bhutanese costume.
It was the last day of our trip and an epic finishing touch. The trek to tiger's nest, after trekking for 4 hours through the rough path we reached the tiger's nest, a place where Guru Rinpoche is believed to have meditated after taming a wild spirit. The place is well maintained and had a great positive vibe. We bought few flags to be tied on the way and our guide insisted that we pray for world peace and always think about the world at large as one family.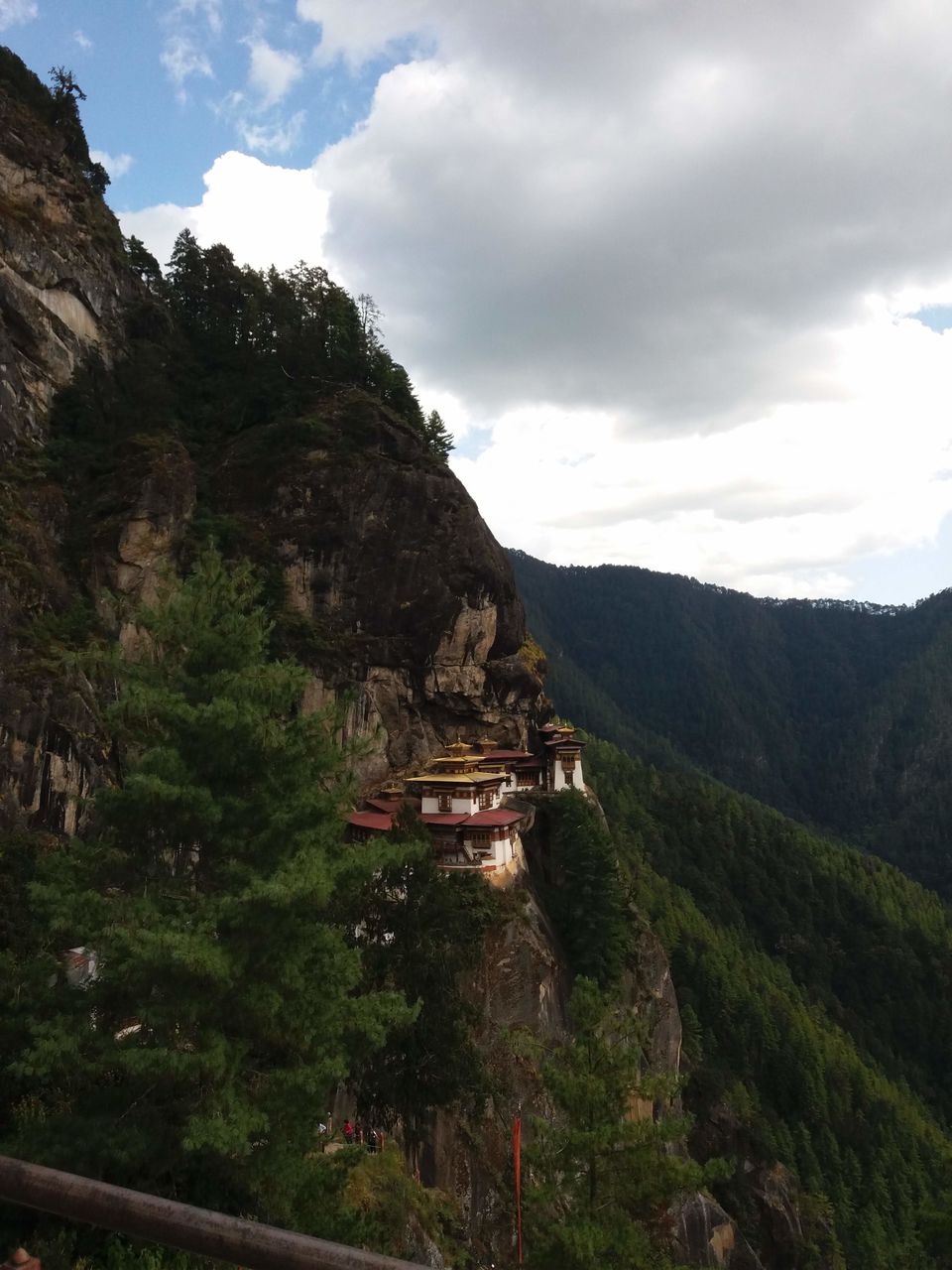 Men, women and kids of all ages were real sport trekking the rough path and as we struggled throughout the trek, we realised how less care we pay towards our health and fitness.
With so many happy memories, love and respect for the people of the country we bid bye to Bhutan.
Bhutan is not the happiest country. It does has its own share of worries and struggles. But the attitude of people towards all those problems makes them different from the rest of the world. They are extremely honest, kind and positive people. That energy of positivity makes Bhutan - the Kingdom of happiness on earth. I would love to visit Bhutan many many more times and would suggest all souls with travel lust to explore it's beauty without exploiting it!
Frequent Searches Leading To This Page:-
chennai to andaman tour package including airfare, best tourist places near chennai, best one day trip, stuff to do in chennai, 7 star hotels in chennai