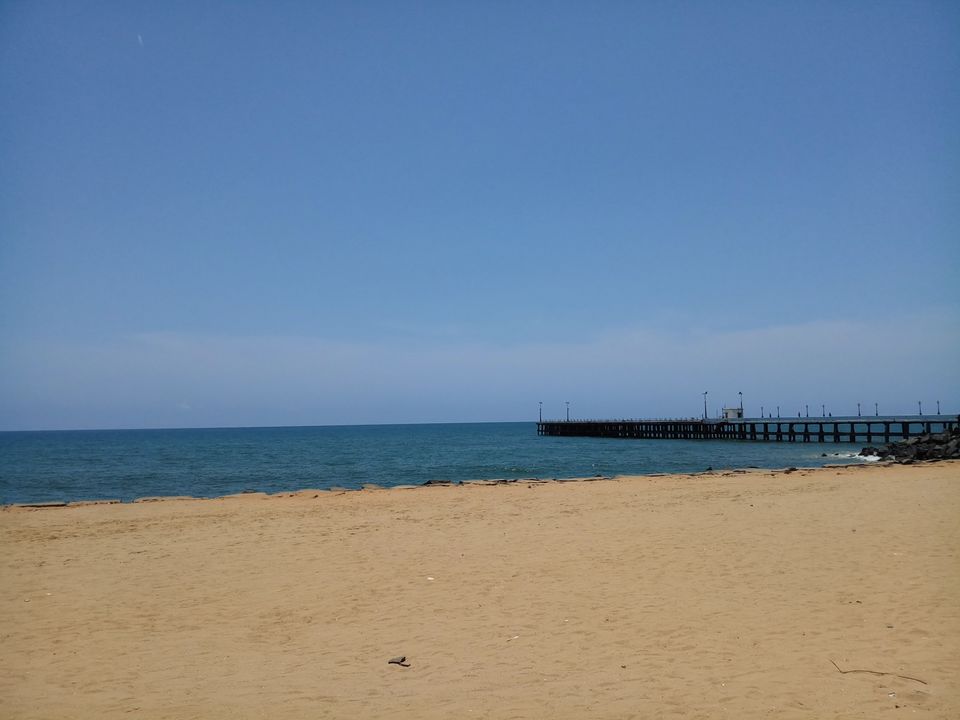 We had to leave for Pondicherry by bus at 9:45 pmfrom Bengaluru. So, we got ready packed our bags and reach the bus station by 8:30 pm. Took a few packets of chips and water bottles. We hopped on to the bus. The Tnstc bus dissappointed us, the conductor was very rude and had changed all our seats. All our friends had to sit separately. Some how with couple hours of sleep, we reached Pondicherry by morning 6:30 am. We got down, had our breakfast at hotel kartik in the bus stand itself. We got to the hotel, got freshen up, got our scooters and we were all ready to bounce. We started off with Rock beach, clicked a few pictures over there, had a nice few drinks of sugarcane and then we headed over to Auroville. Auroville is a community of people serving together in meditation. It's a nice place and a must visit as well. We had our lunch at Tanto, again i loved the the food at Tanto and i think you will love it too.
Further, we went to the light house and then back to hotel as we were exhausted by the heat. We came out by evening to just sit by the Rock beach and enjoy the gentle breeze.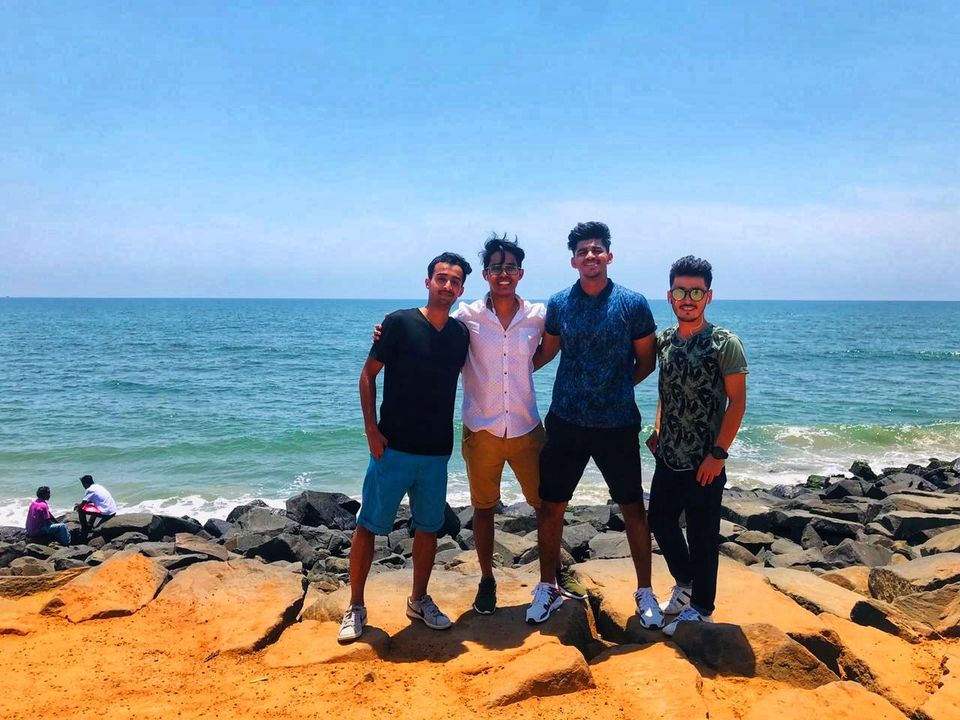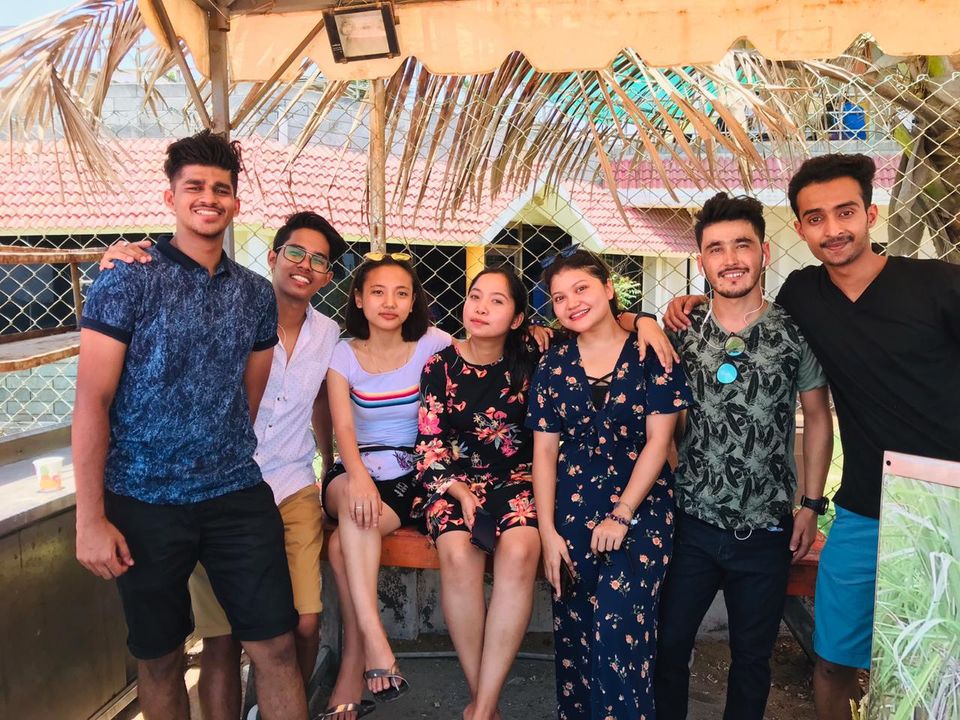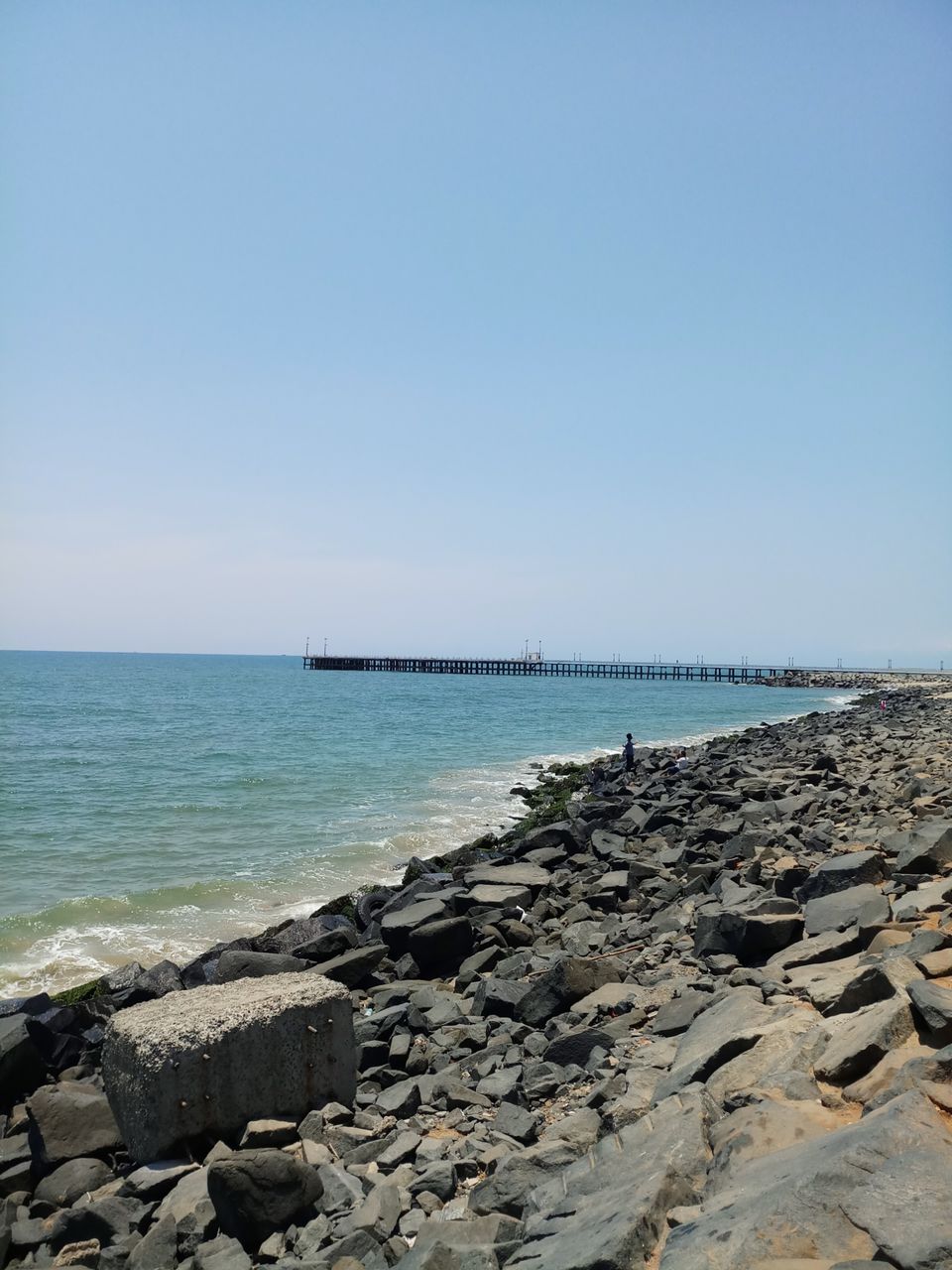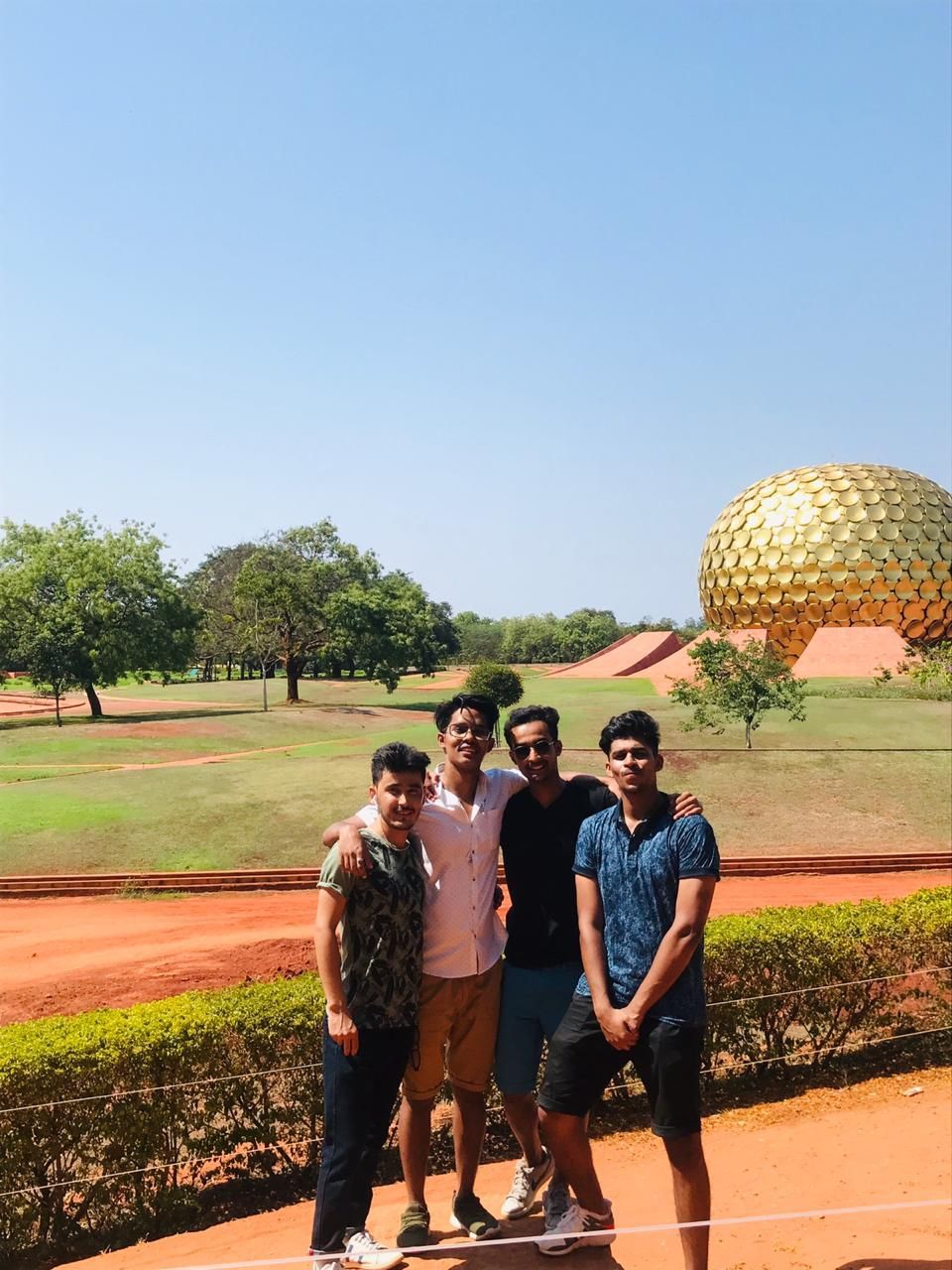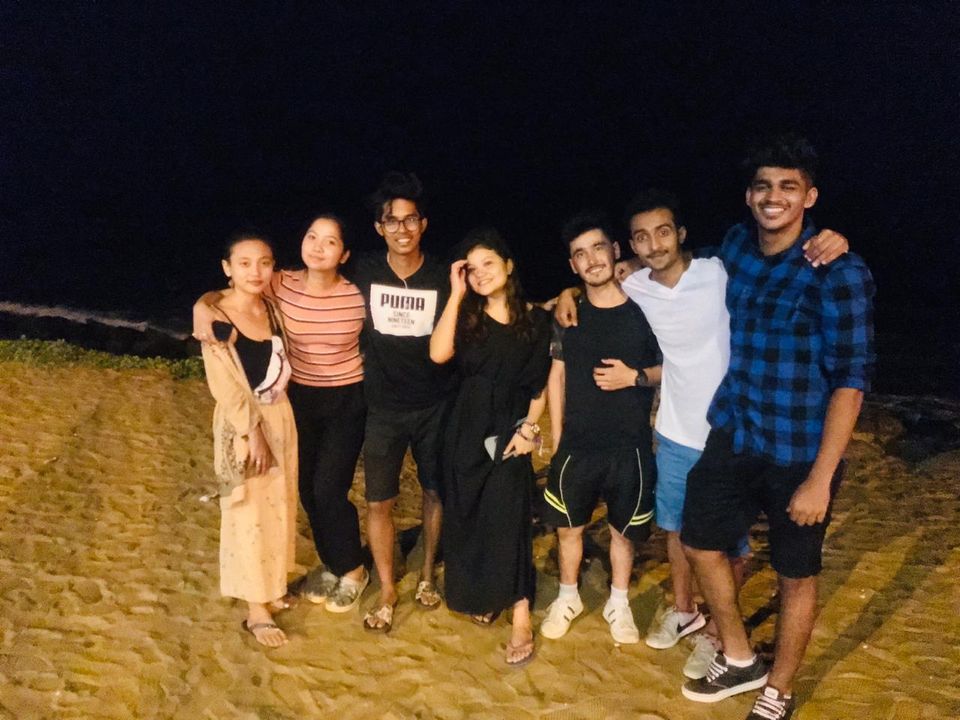 Next day, we are all buckled up as this is the last day of our trip but we weren't over the vibe of pondi yet. We wanted to absorb the french colony vibes and click as many pictures with beautiful houses over here. We headed over to a french restaurant for a hearty brunch. After our bellies were satisfied, we went over to paradise beach, serenity beach, tanned and salted our body. And just stayed there for hours to not miss any moment. By evening we had to be back to the bus stand and then onwards to Bengaluru. We went back, packed and paved pondi our last bye. Aloha!