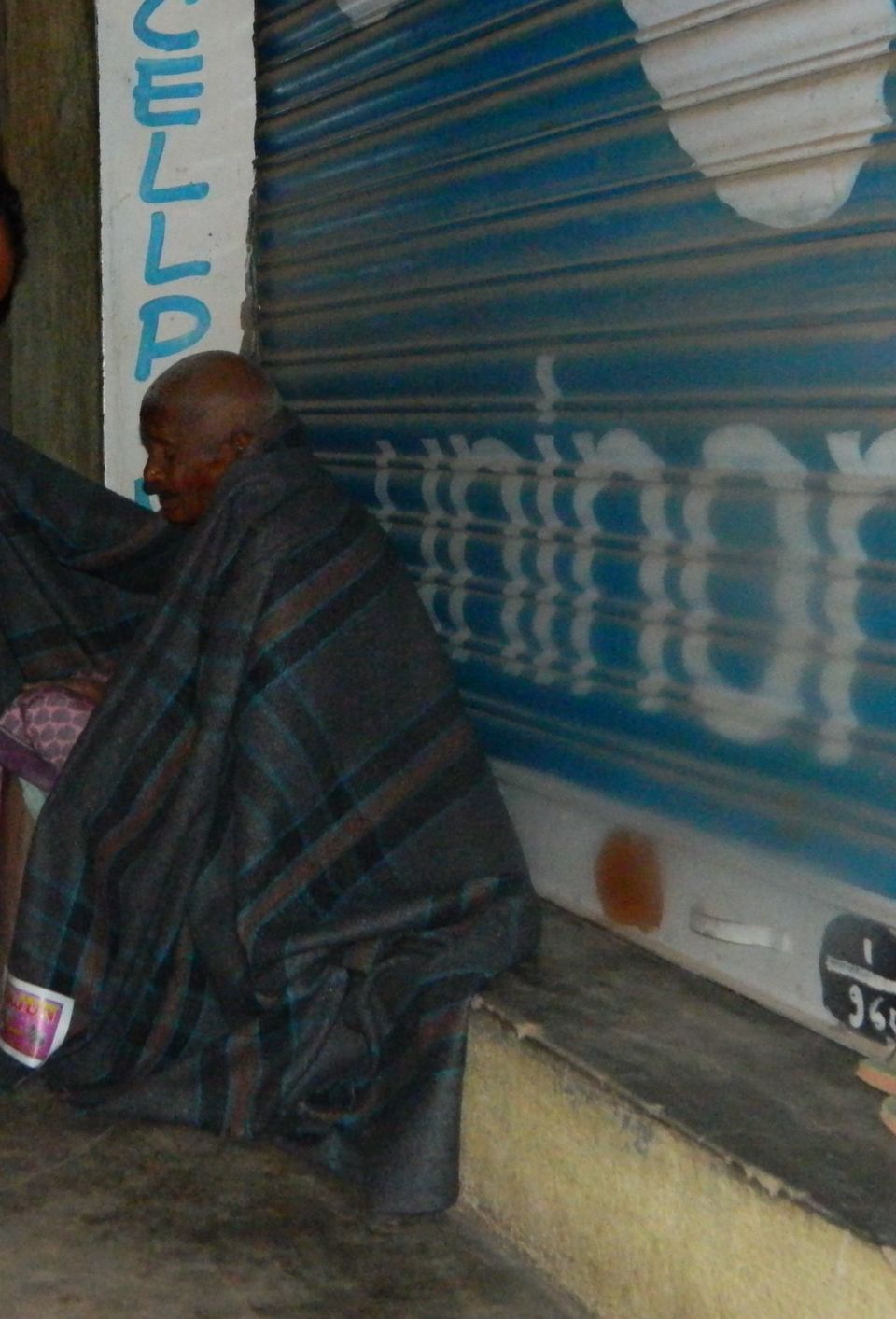 The winters are here, ideal time to hang out with hot hot pakoras and sipping some hot coffee wrapped in a razai. Especially so during a weekend...
Can there be a better way to spend the weekend? It is said- 'Culture is concern for others'. A group of youngsters tried a novel experience. All pooled some money not to spend on hanging out at the most happening outlet in the city or have a special get together at one member's home or preparing for that new year bash but something very special. Any guesses...
Thanks to one of the members, a noble idea took shape into a fulfilling and enlightening experience. 50 odd blankets worth Rs. 130 each were bought and dumped into a hired small Mahindra van. The group then set out in search of those who didn't have the luxury of warm clothing as protection in that chill winter night. Travelling in the night when all denizens slip into slumber was the best option. One can see and judge as to who are really deserving and provide them the warm clothing.
We drove down to the nearest railway station- Dharmavaram railway station on the busy Bangalore Delhi route. The big clock at the entrance was showing 11.30 as the time. The station had already gone into sleep. A cold breeze was wafting across the station. The platform was bathed in the diffused red light of the display panels and signals posts standing at both ends. A voice was announcing the arrival of Delhi bound Rajdhani Express. Few passengers were on platform no. 1 in warm clothing clustered around a tea shop sipping hot tea, waiting for the train to arrive.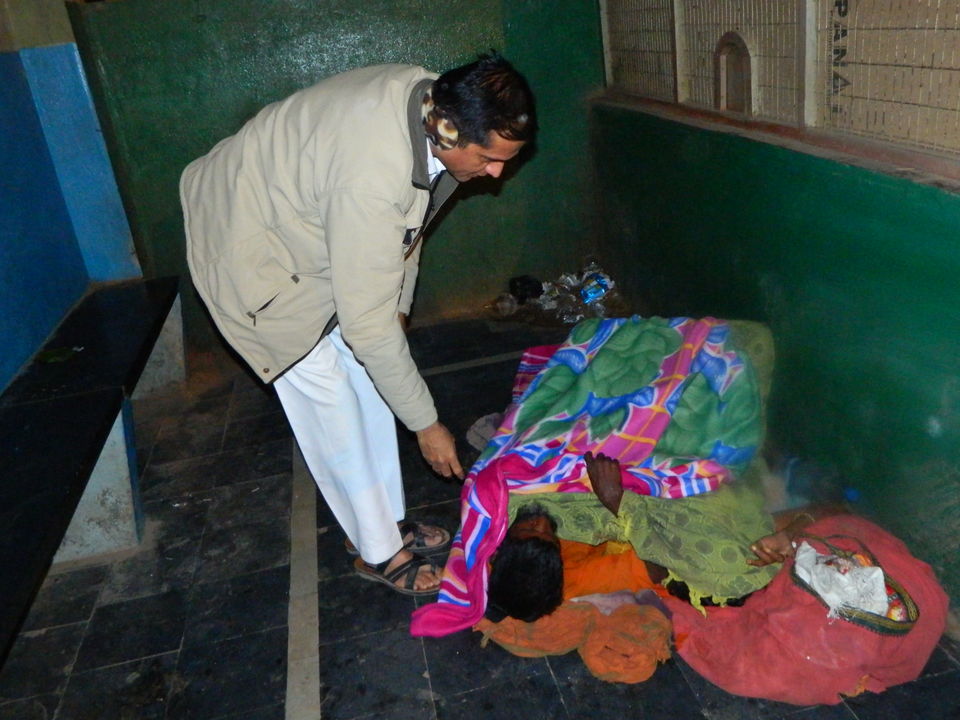 But there were few who had made the benches on the platform and the foot over bridge as their permanent residence. They didn't have the luxury of warm clothing.
We surveyed the length and breadth of all the five platforms and found few poor people sleeping with literally nothing to wrap them. One man who particularly attracted our attention was sleeping on the foot over bridge. He had tattered clothes and was sleeping coiled up to beat the cold.
One of us gently tapped and softly said, 'Please wrap yourself with the blanket.' When that man realized that he has been provided the much needed warmth, his face lit up and hands came together in a gesture of salutation. We were able to see the features of the man. He was a young man in his thirties, with a sunken face perhaps due to lack of proper food, fingers lost to the dreaded disease leprosy but eyes brimming with awe and gratitude. Seeing him one of the brothers commented, "I am touched today, I have experienced the joy of giving."
We distributed around 20 blankets in the Railway station and started for the bus station keeping an eye on the road to find anyone sleeping in the open.
We found an old couple on the road leading to the railway station. They had only a piece of cloth supported by four small sticks as their dwelling and were sleeping without any protection, shivering in the cold. We gently woke them up and wrapped them in a blanket each. When they received this special gift they spoke in the language of tears. This poignant moment left an indelible mark on us.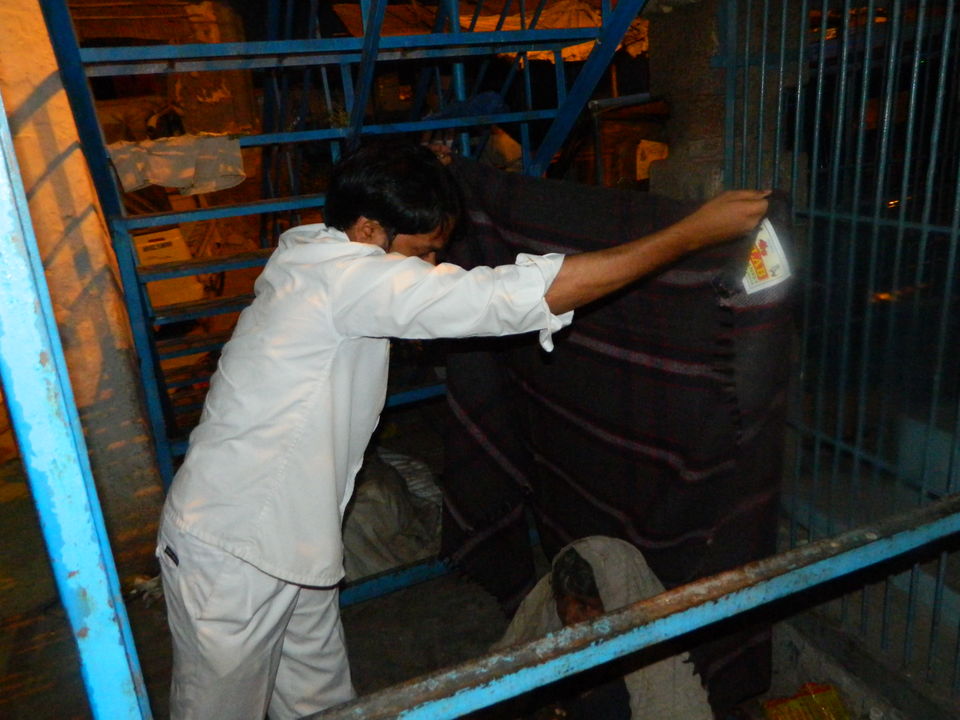 The bus station was pitch dark. One from the group suggested that we can skip it as we won't find anyone there. Still we decided to go and give it a try. Equipped with torch lights, we reached the bus station and found around five poor and homeless people spending their night on the cold cement floor without any warm clothing. We sprang into action in providing them warmth and received abundant love and blessings from them.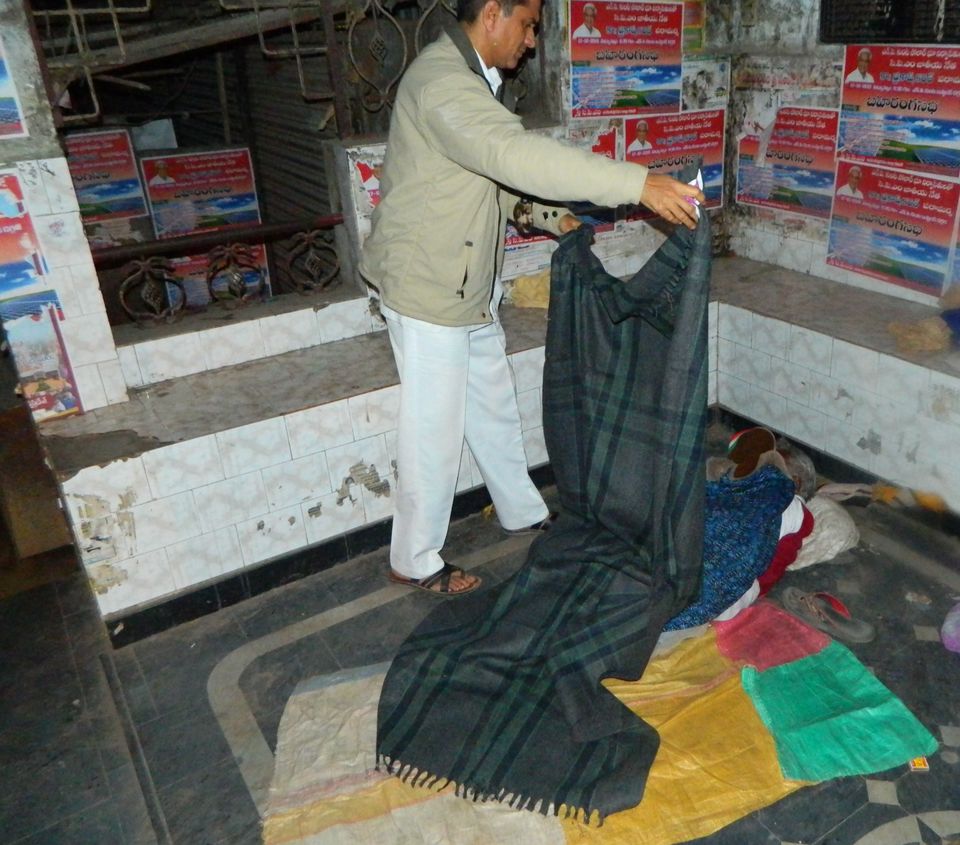 On our way back we found an old man sleeping by the roadside on a heap of stone chips. We failed to understand how he managed to sleep on these sharp pieces of stone. We promptly draped him in this gift of love. His innocent toothless smile enchanted all of us. We were touched again. After distributing around 50 blankets and receiving abundant love in return we returned to our homes at around 2 am.
Enroute, I deeply pondered- We went to give but never realized that will receive so much warmth in return.
Are you all ready to undertake this short but fulfilling trip?