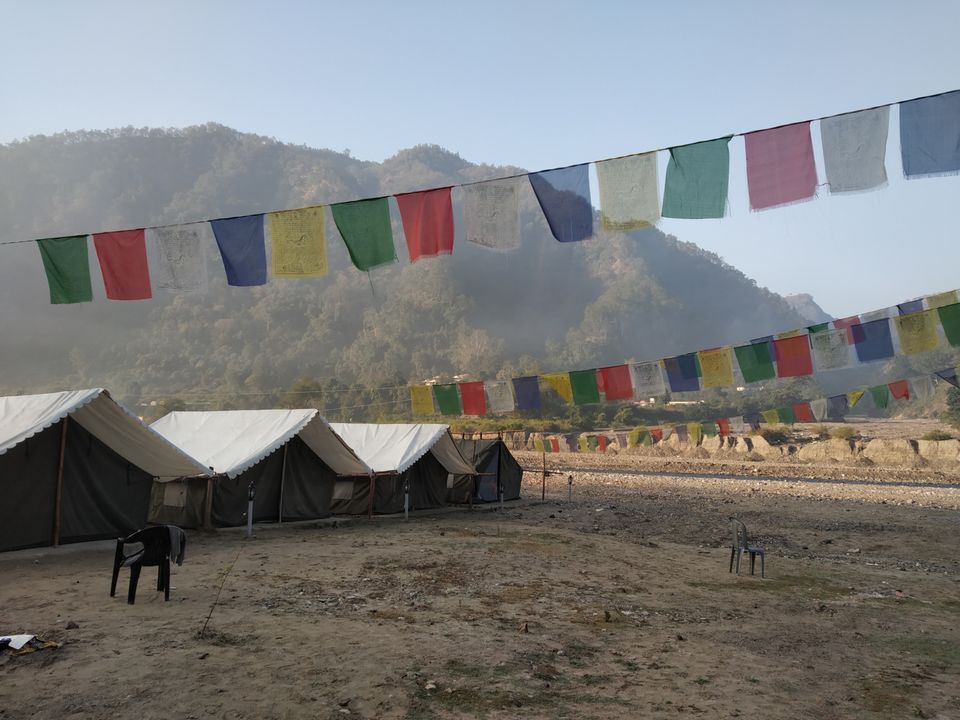 Our rafting ended near Lakshman Jhula, and it was already around 2 pm. Now it was time for us to go to our pre-booked riverside camp.
Camp name: Junkyard camp
Camp charge: ₹1200 (including rafting, stay; breakfast, evening snacks, lunch and dinner); to and fro transportation not included
Location:
It was more than 15 km away from Lakshman Jhula, but very near to bungee jumping venue. We chose this camp because we had to do bungee jumping and also the camp was riverside camp.
We took 2 scooties on rent for 4 people at the charge of ₹400/each scootie for 12 hours. We drove to the camp, and reached around 5 pm. We had our evening snacks with bonfire, as it was already little dark. Then we played volleyball for a while in camp light. Afterwards, we hit the dance floor. The camp had the facility of lightings and speakers. We danced a lot until we were too tired to stand.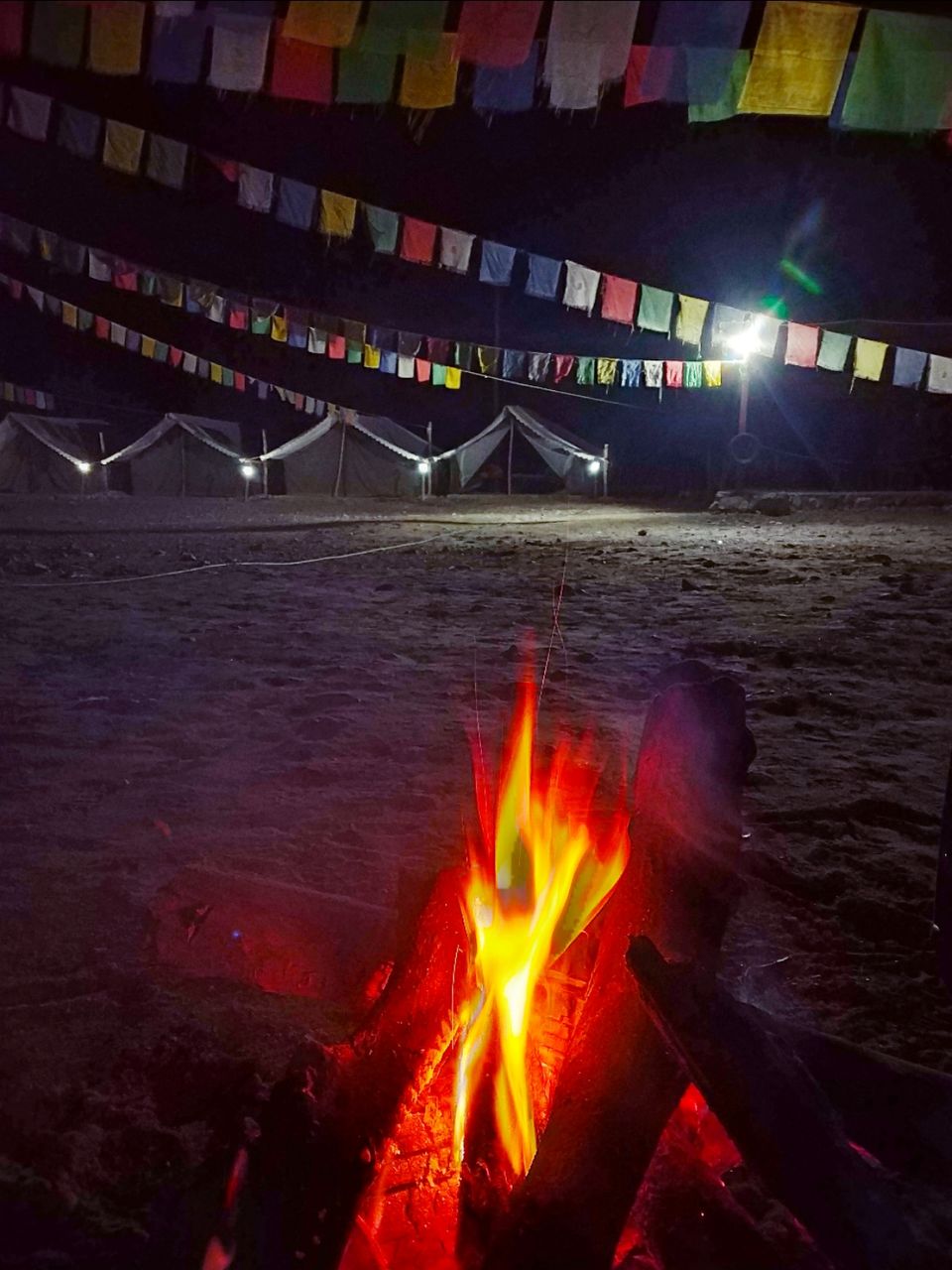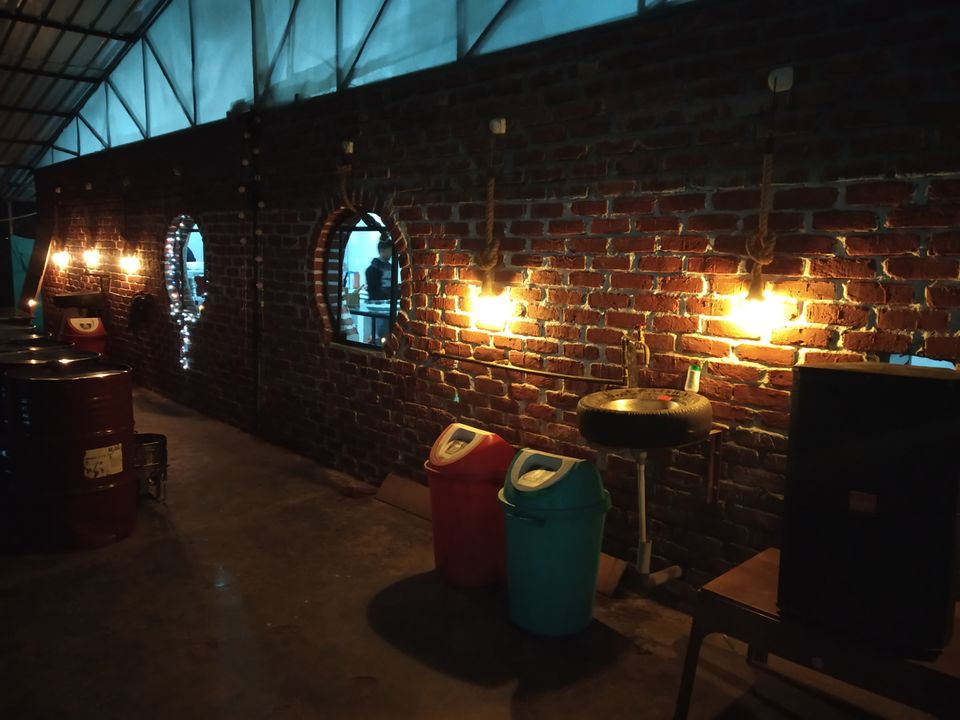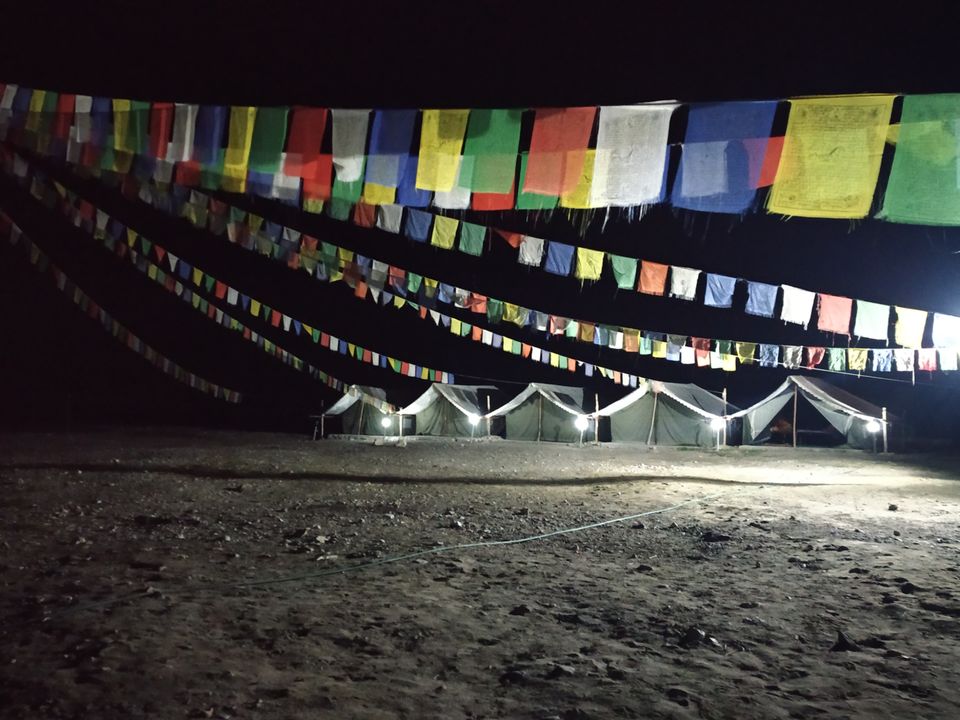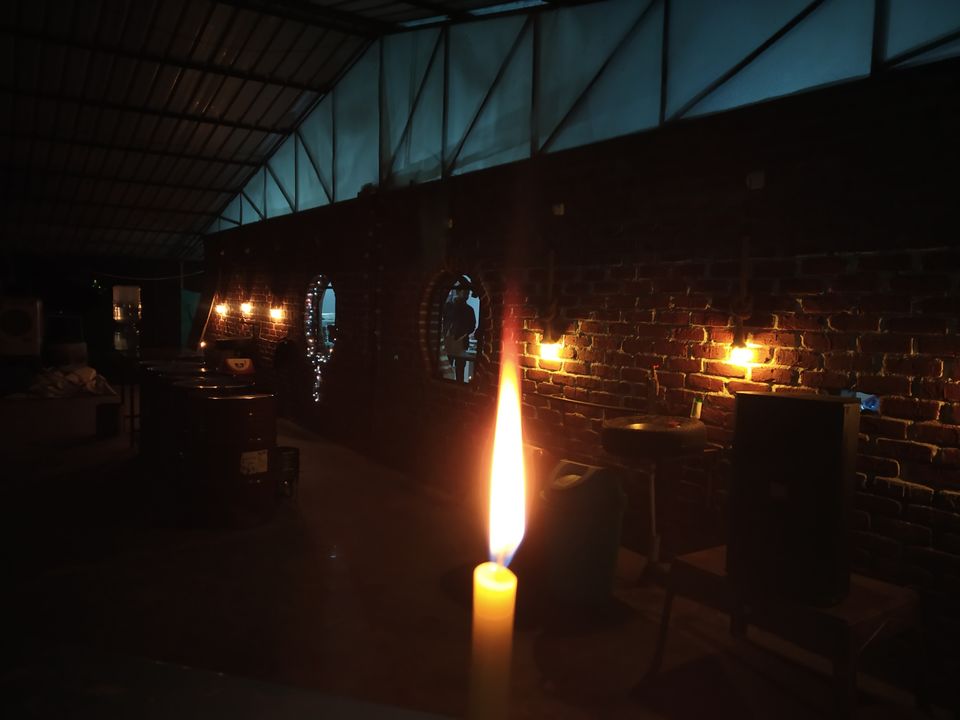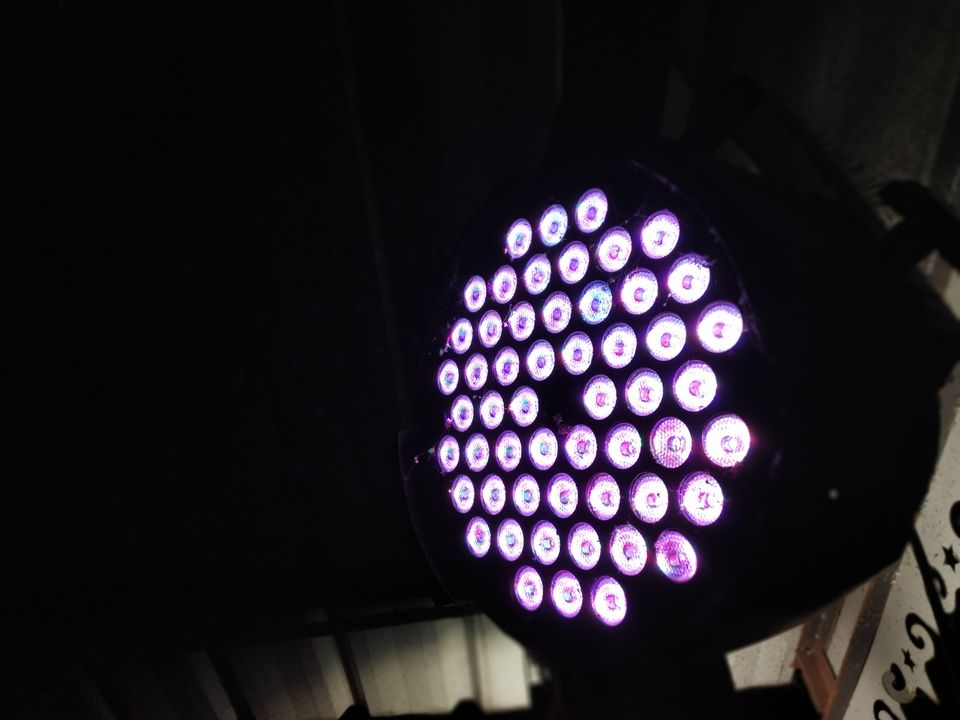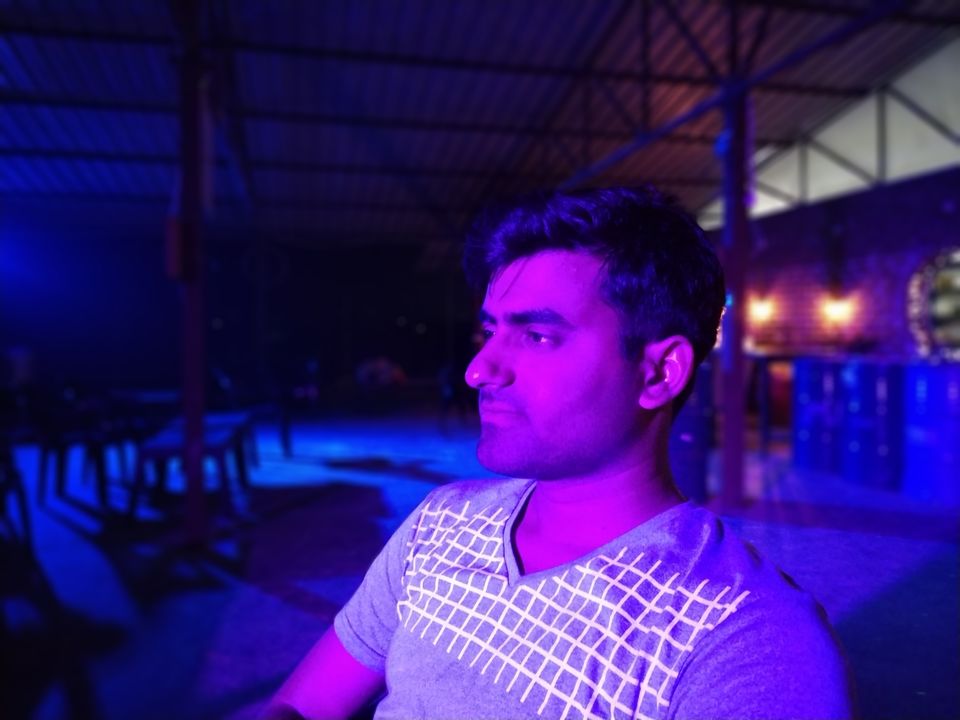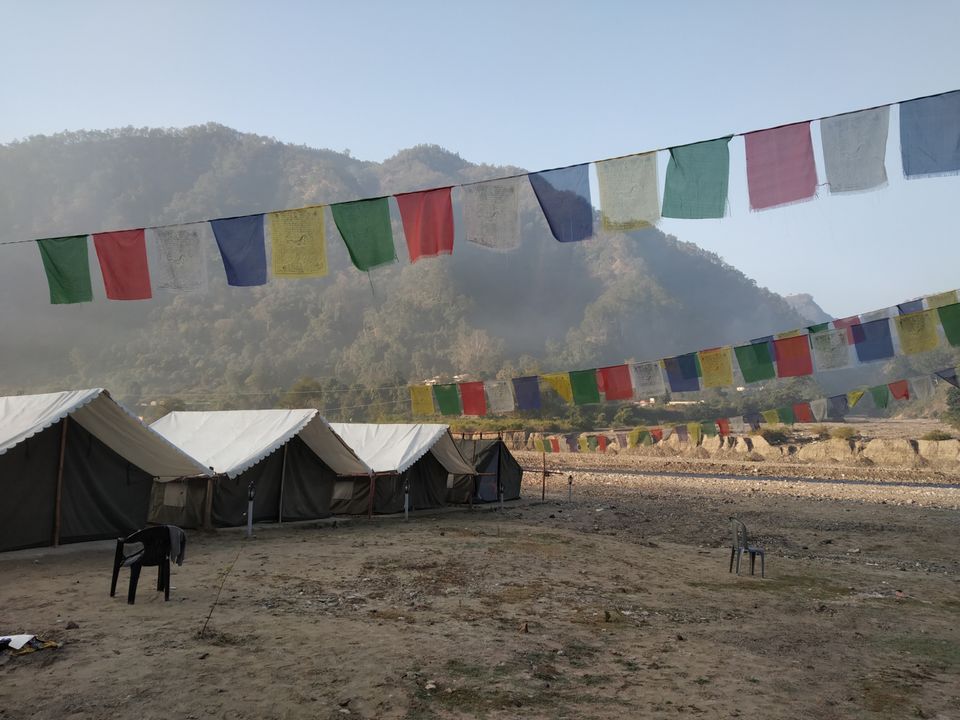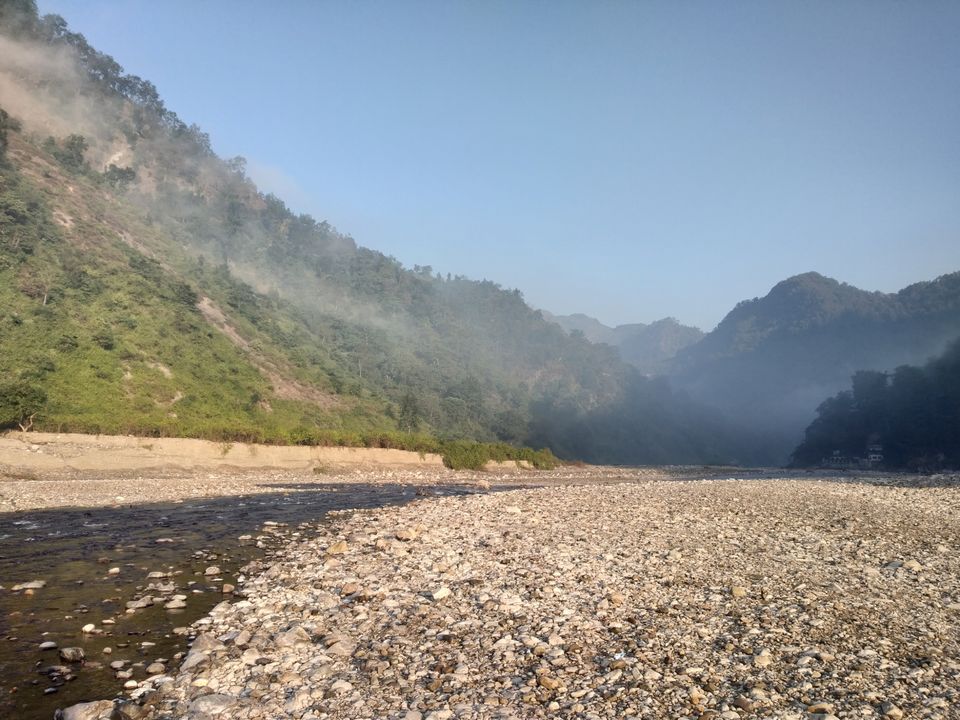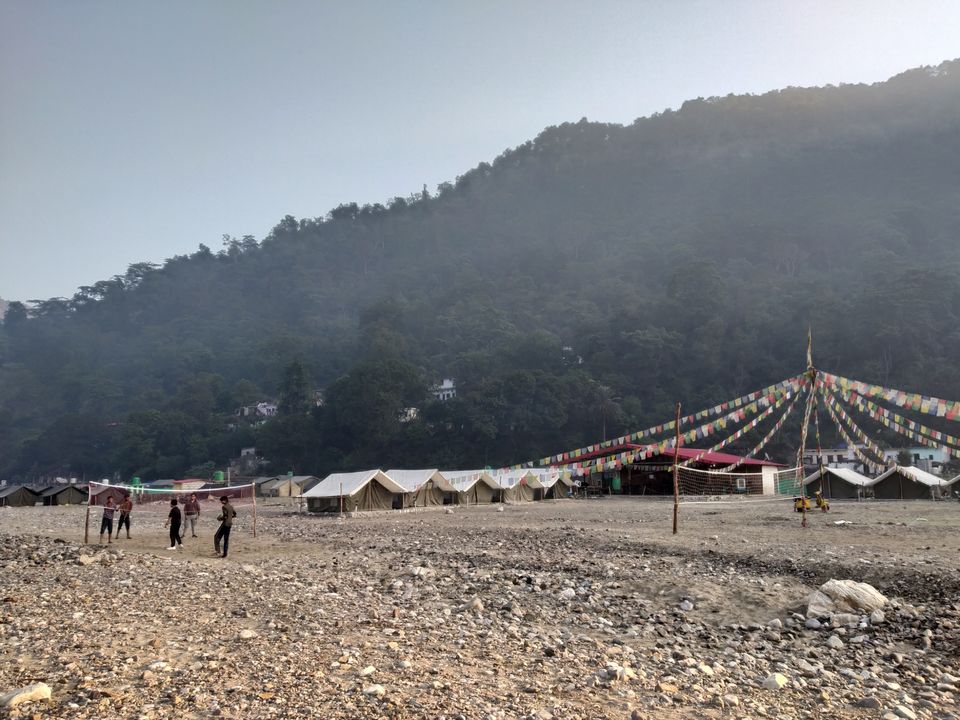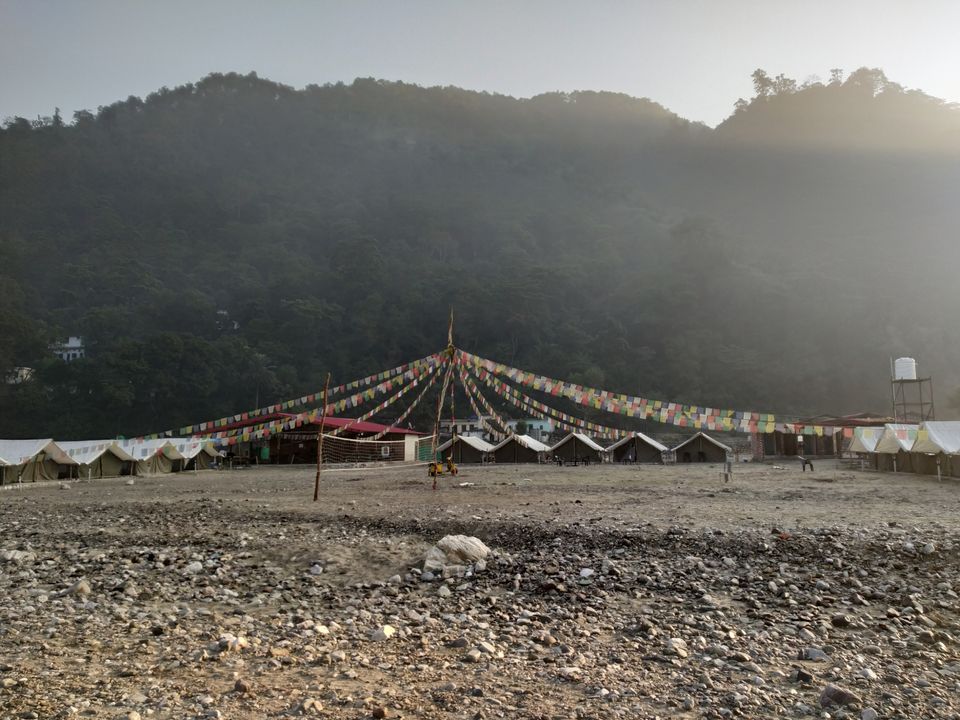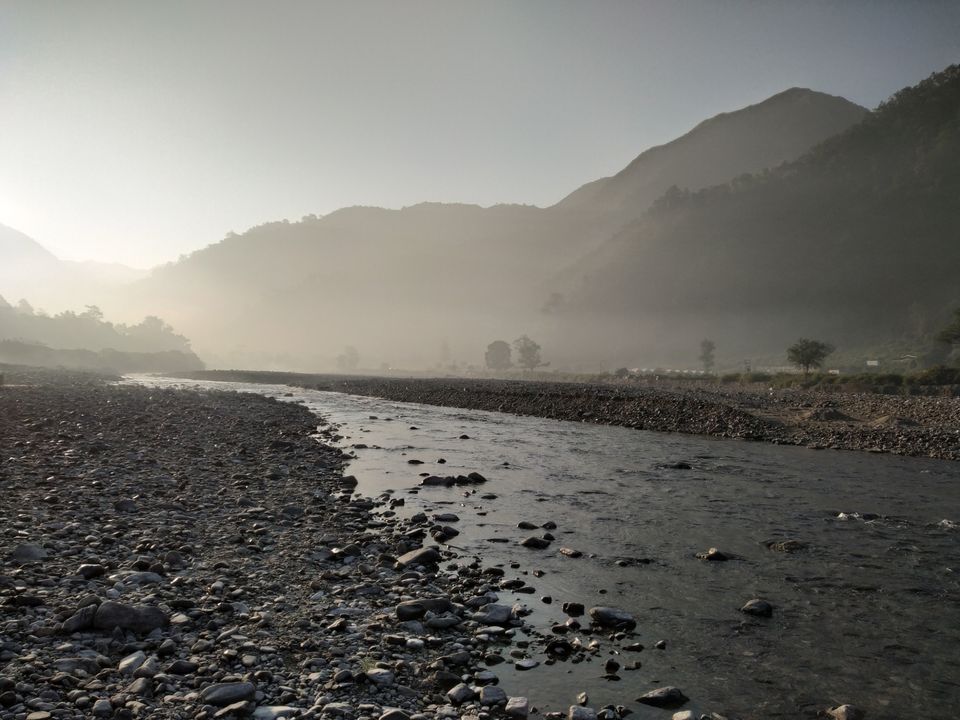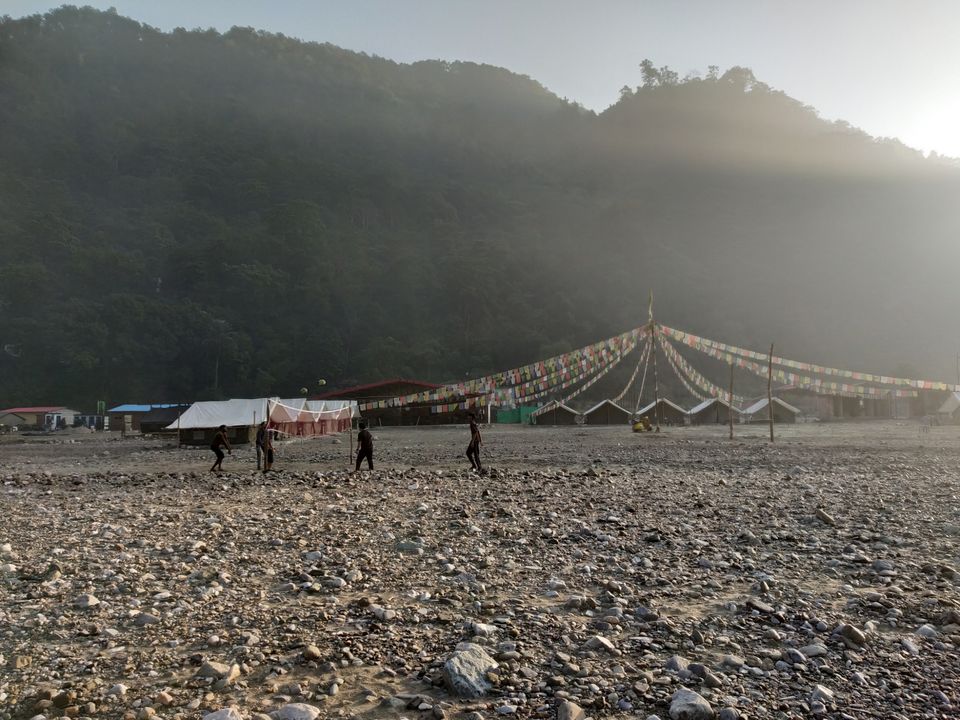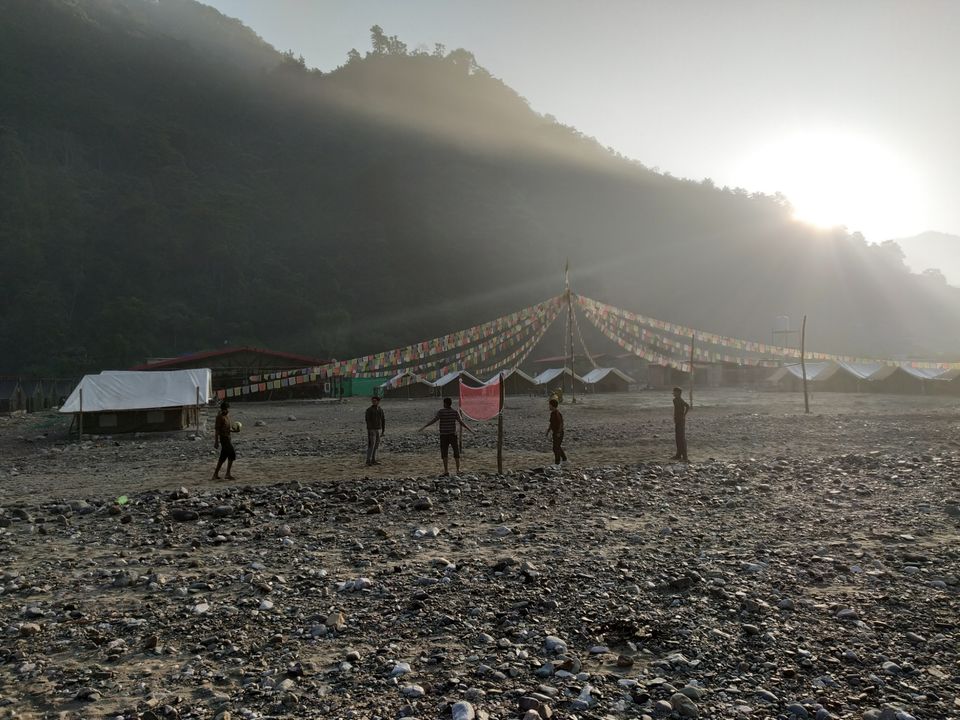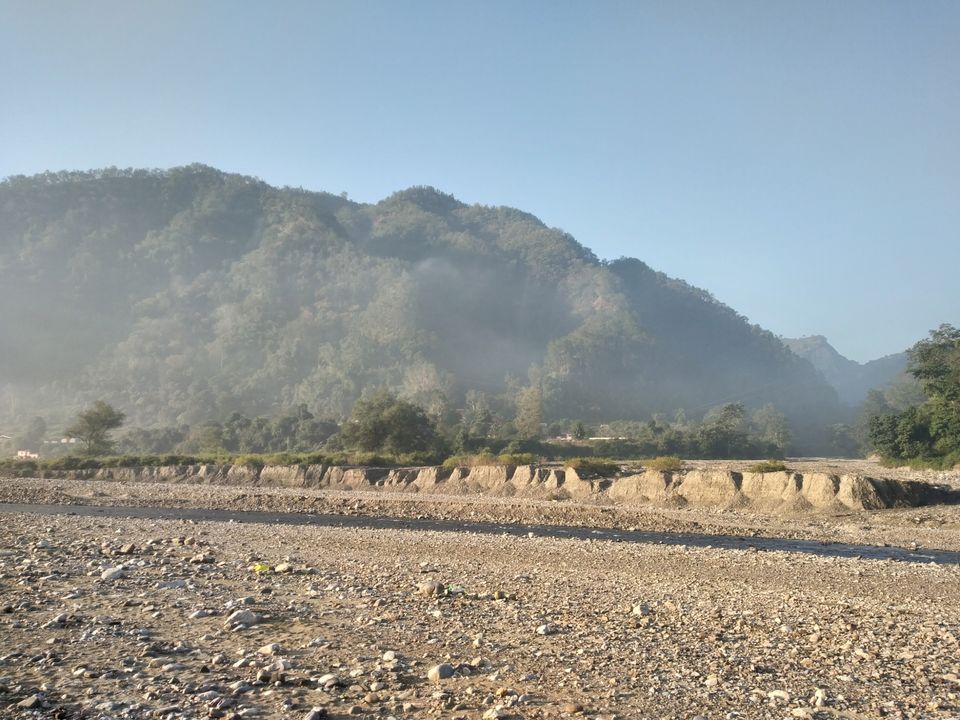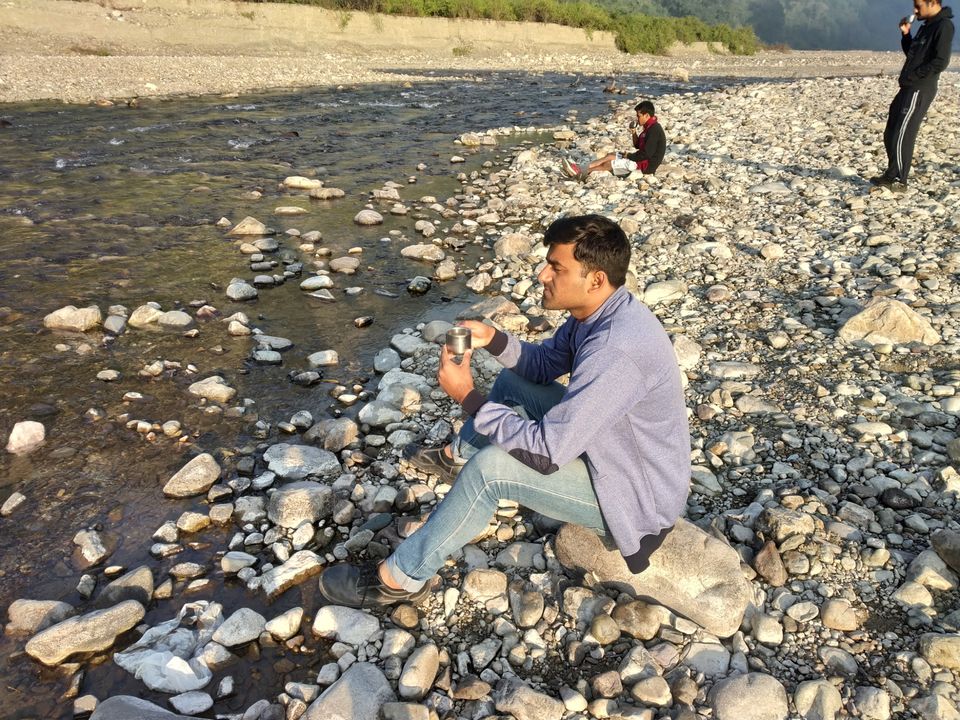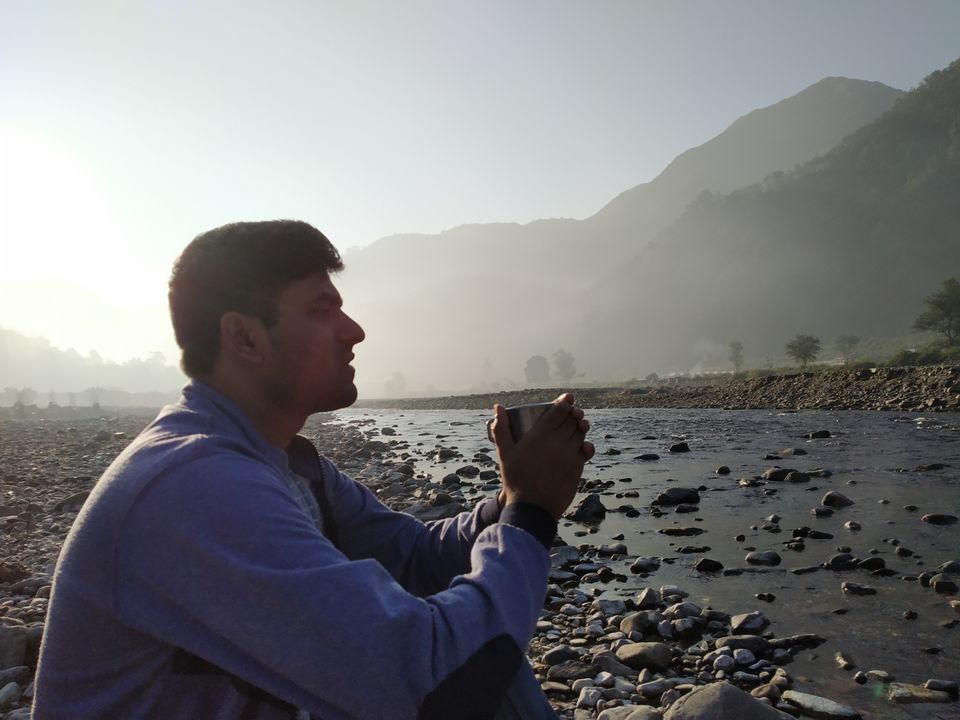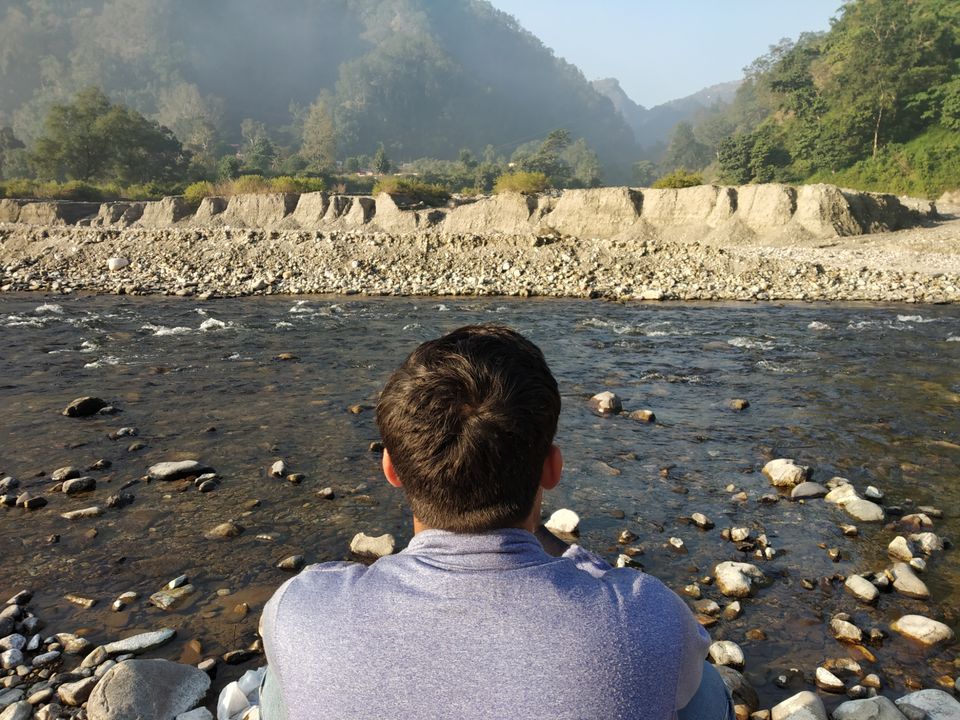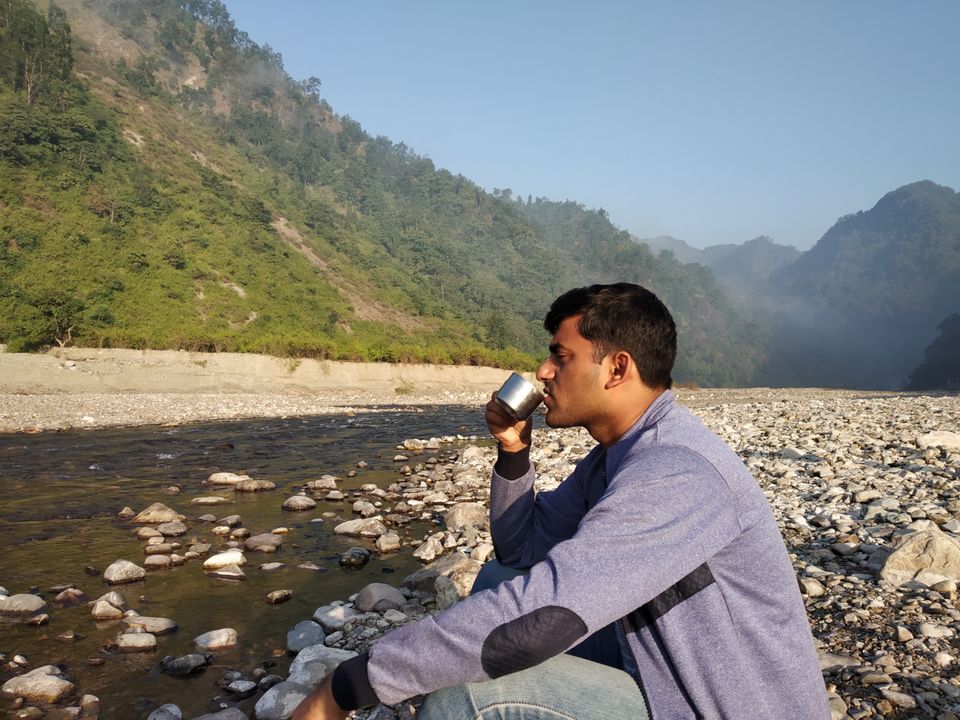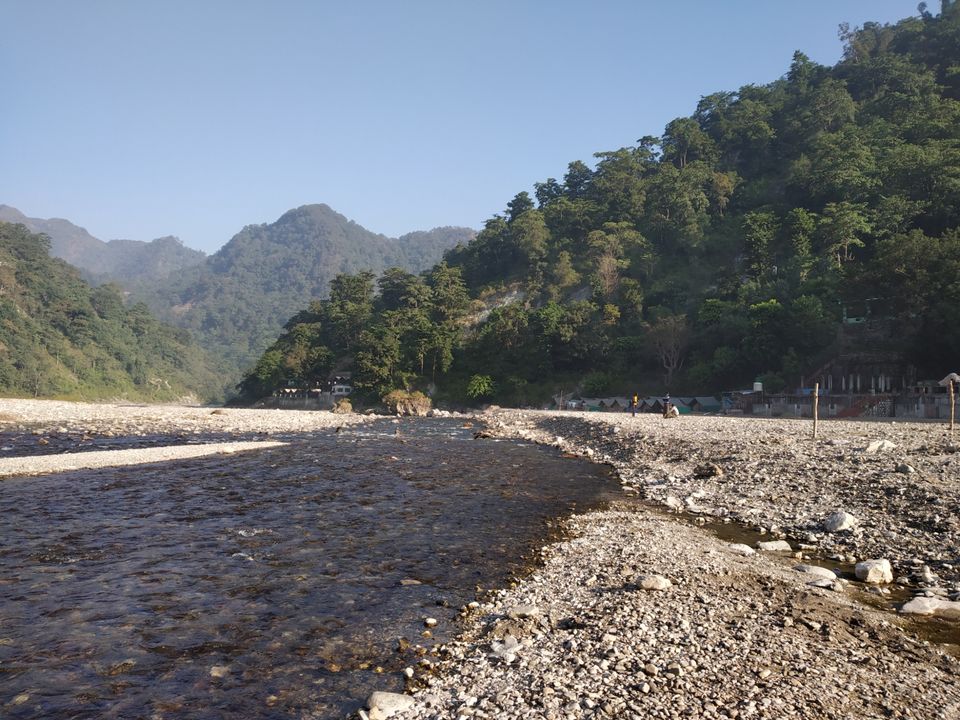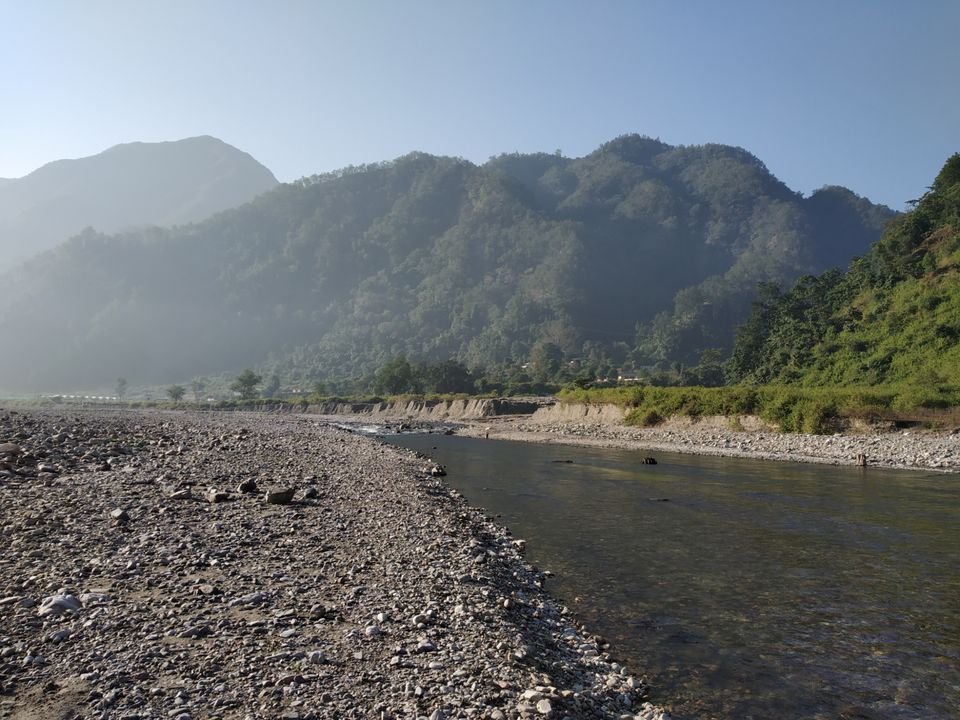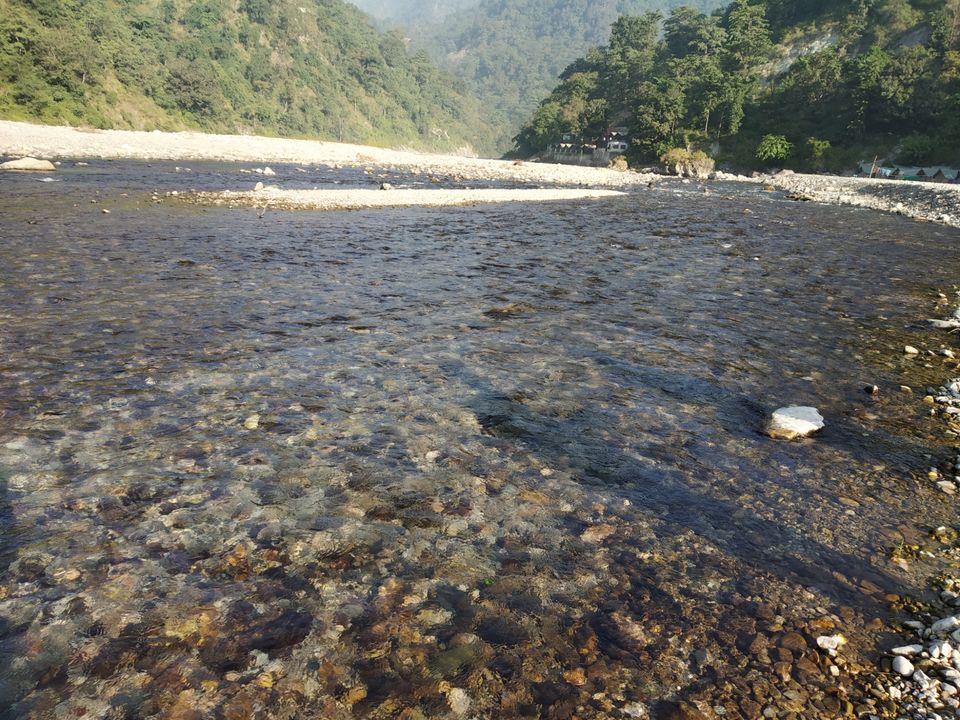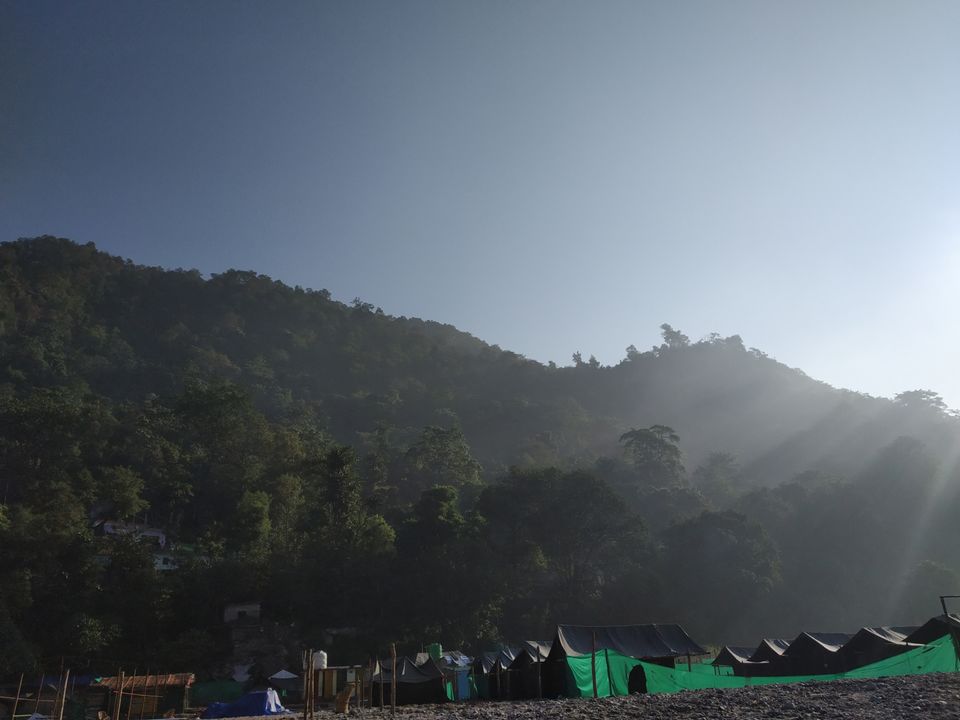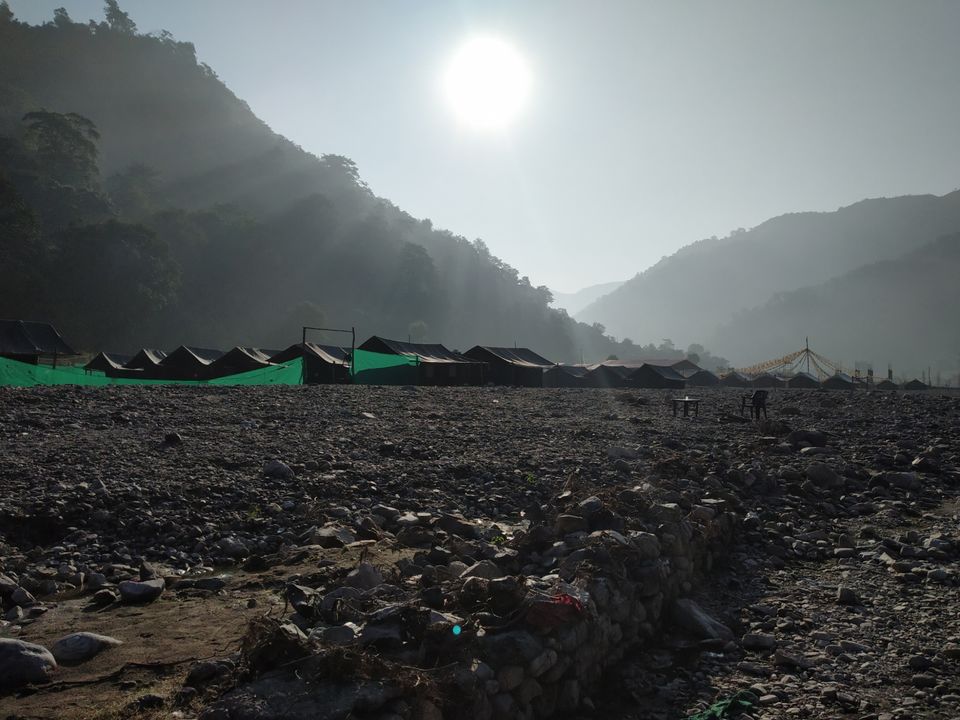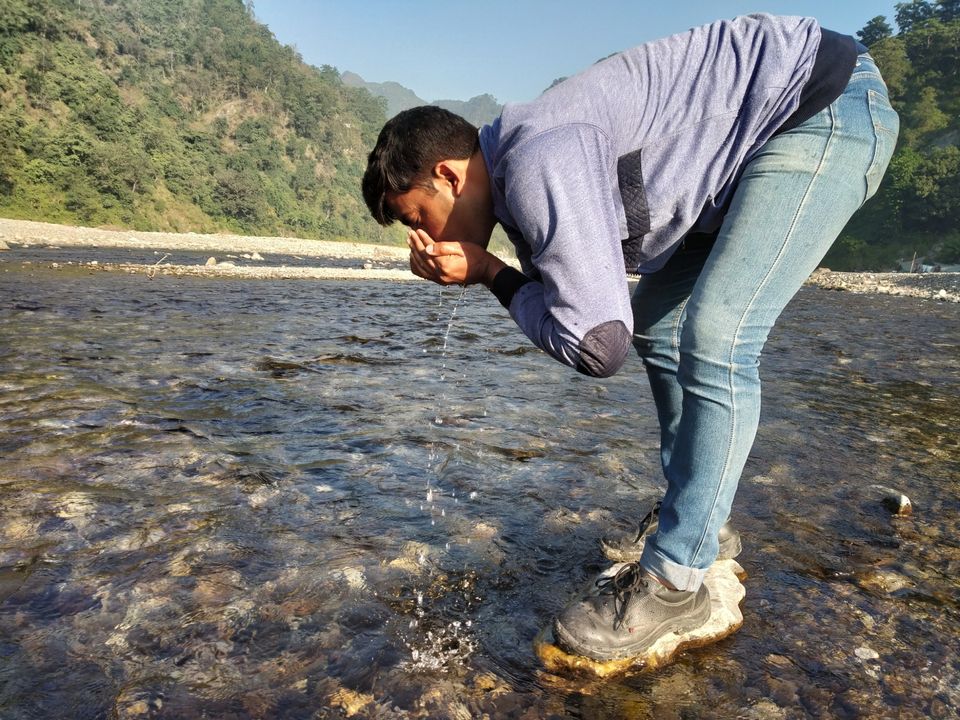 Then, we had dinner. The best part of the camp I liked was the food and the river. Both vegetarian and non-vegetarian meals were available. And after dinner, finally we crashed into our tents.
Early morning we spent some good time beside the river, and then after breakfast, went for hill trekking on the other side of the river. The trekking took around 4-5 hours, but it was adventurous as well as tiring.
The rafting part of the camp was done on the 1st day itself before coming to the camp. So the next destination of us was bungee jumping point. 2 of us did that. And we came back thrilled.
At last, we exited from camp after the lunch. It was a nice camp with few issues like parking of vehicle, but rest was great.
#HappyCamping