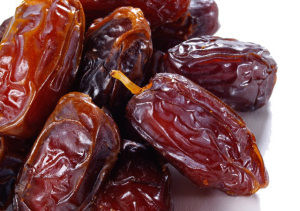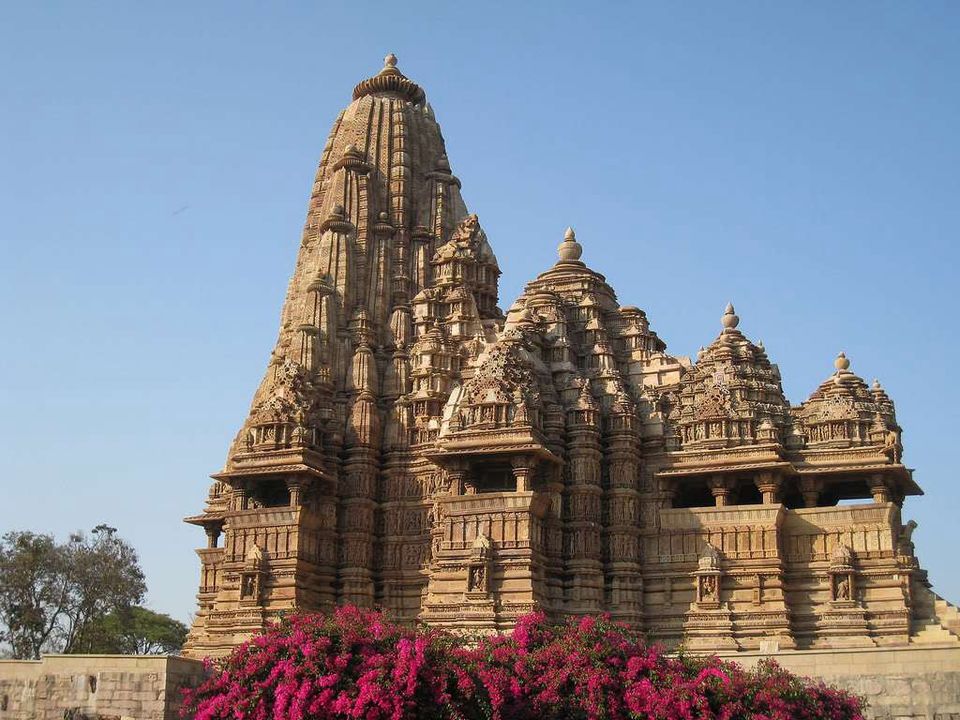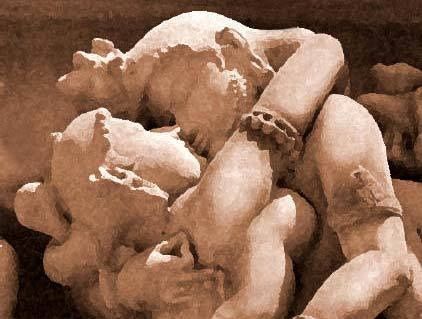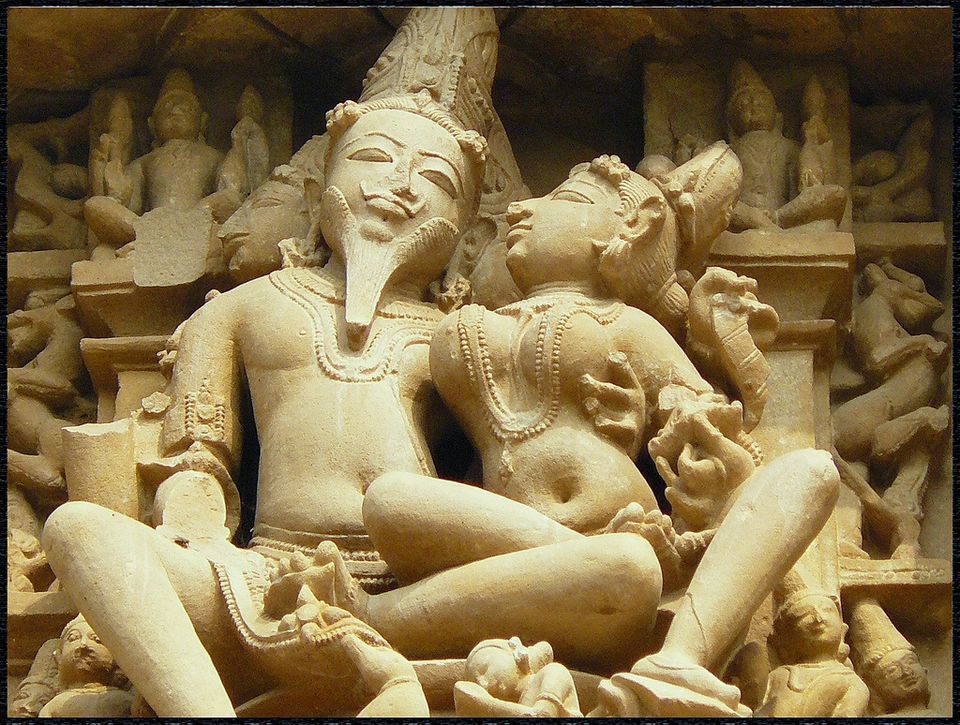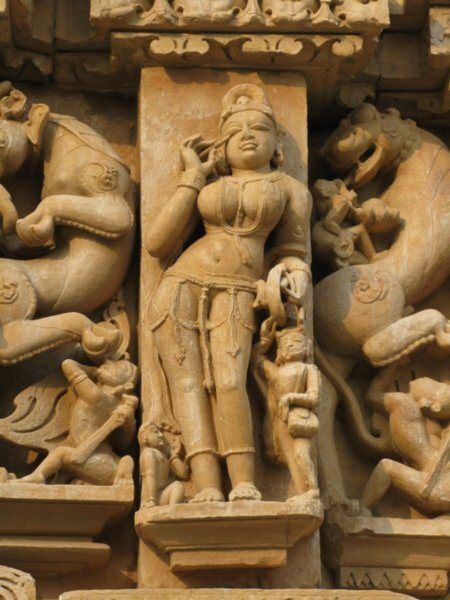 Forgotten and un-visited until mid 1960's Khajurao- India's ancient temple town is after the 'Taj Mahal'- India's single biggest tourist attraction.' Declared a World Heritage Site in 1986 in order to preserve its splendor for posterity, Khajuraho is a prominent, must-see destination on most itineraries of travelers to India . The temples of Khajuraho are India's unique gift to the world, representing, an ode to life, to love, to joy; perfect in execution and sublime in expression. Life, in every form and mood, has been captured in stone, testifying not only to the craftsman's artistry but also to the extraordinary breadth of vision of the Chandela Rajputs under whose rule the temples were conceived and constructed. It has the largest group of medieval temples, each studded with countless erotic sculptures of extra-ordinary grace and delicacy. The temples were built in a span of hundred years from 950-1050 AD in a truly inspired burst of creativity.
The temple ensemble is divided into 4 quarters- South,North, West and East. Legend goes that these temples stand testimony to Moon's love for his beloved- Hemvati. Their son Chandraverman 'the unconquerable' would build divine and great temples, thereby immortalizing their love. When he was established as a ruler, he had a dream-visitation from his mother. It is said that she implored him to build temples that would reveal human passions, and in doing so bring about a realization of the emptiness of human desire. Thus, was born the sex-town of India.
Apart from the temples, Khajurao offers other attractions like-'Chitakoot'-a hindu pilgrimage, 'Jeanie palace',Dhubela museum', 'Panna national park(Tiger reserve). Khajurao offers a great deals of bargain shopping at 'Mrignyayani Emporium','Bajpai market', 'Plaza market which surround the market from all the sides. Foodies, too, are offered a wide range of eatables from 'Thai to Chinese', 'Mughlai to Japanese','Italian to the traditional Indian thalis.' The guides are available –recognized by the government of India who charge anything between Rs.350/- to Rs.975/-
Ways to reach Khajurao: From Mumbai, one can take a flight direct to Khajurao via Agra or Varanasi. Or one can take a trip by train too. I recommend- Varanasi Express.
India, popularly known as a conservative state, sheds all its inhibitions and bares it all in this ancient temple town. Khajurao, truly represents- India's culture and once again awakens the learnings of a country, where the ancient civilization believed- 'Sex' is one of the doorways to 'Moksh' or ' human emancipation.'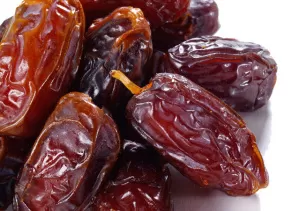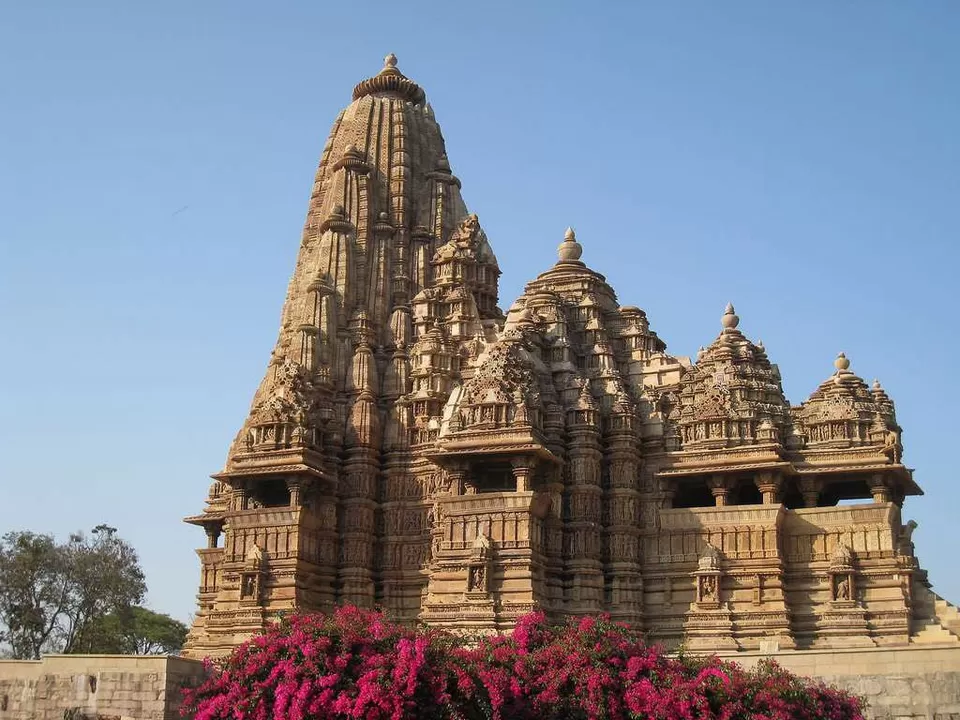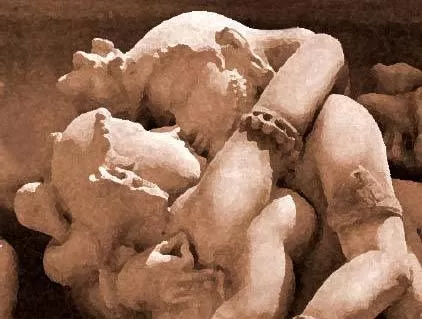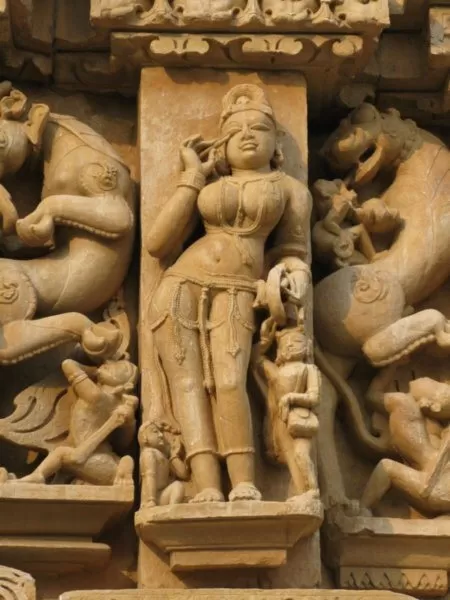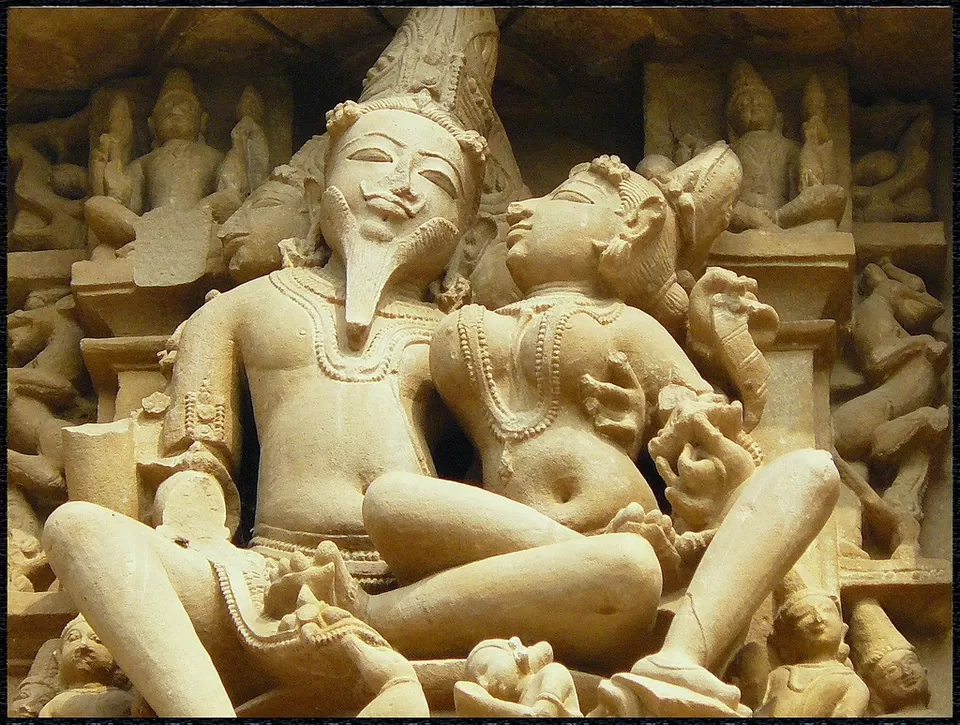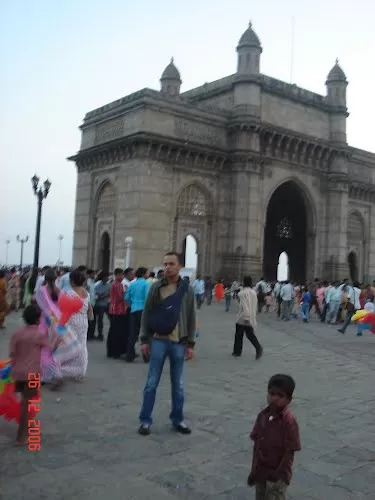 India, popularly known as a conservative state, sheds all its inhibitions and bares it all in this ancient temple town. Khajurao, truly represents- India's culture and once again awakens the learnings of a country, where the ancient civilization believed- 'Sex' is one of the doorways to 'Moksh' or ' human emancipation.'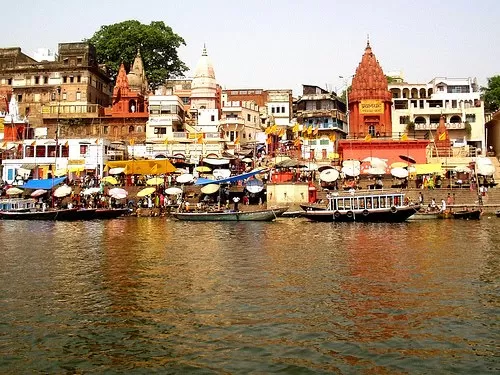 India, popularly known as a conservative state, sheds all its inhibitions and bares it all in this ancient temple town. Khajurao, truly represents- India's culture and once again awakens the learnings of a country, where the ancient civilization believed- 'Sex' is one of the doorways to 'Moksh' or ' human emancipation.'