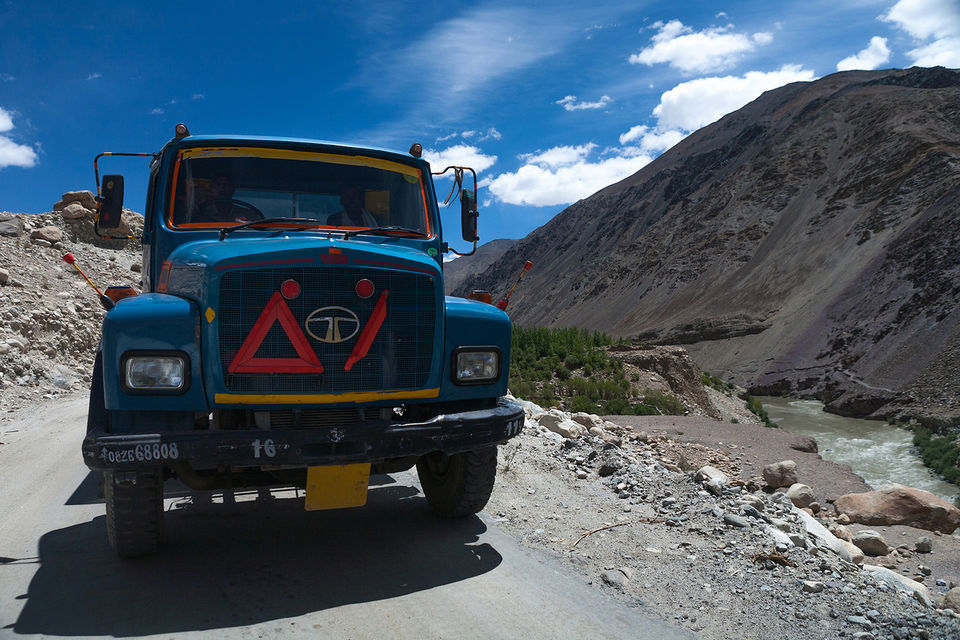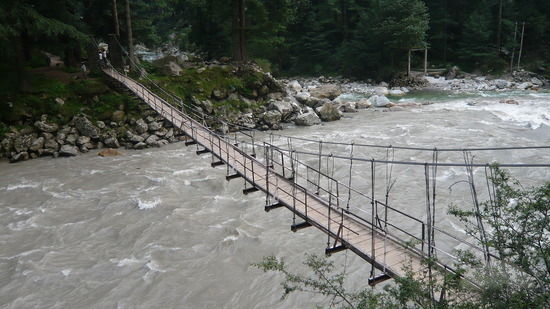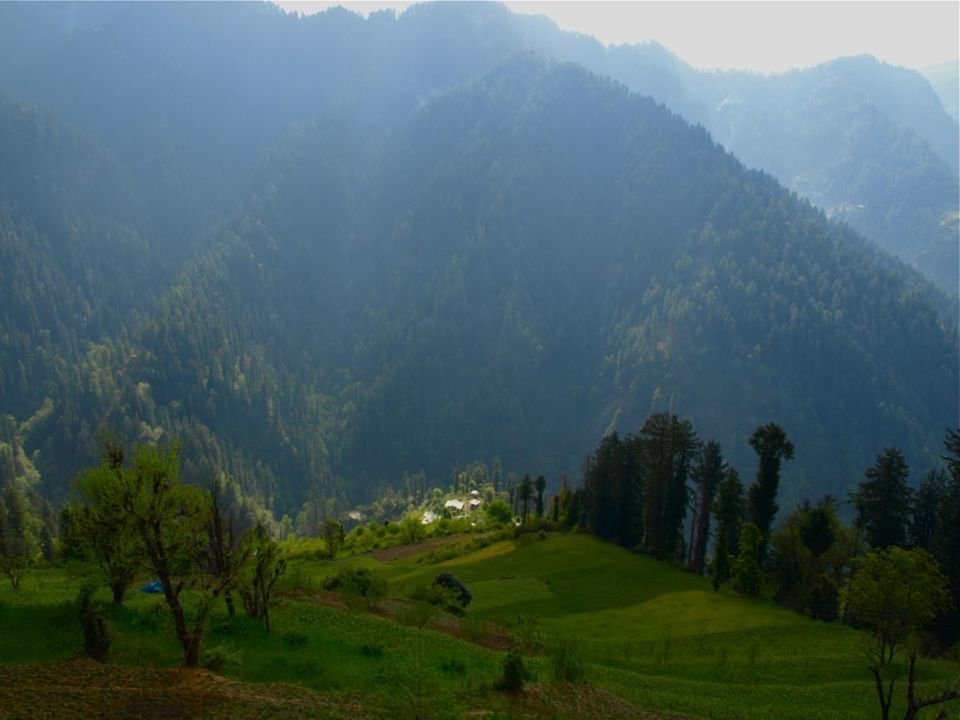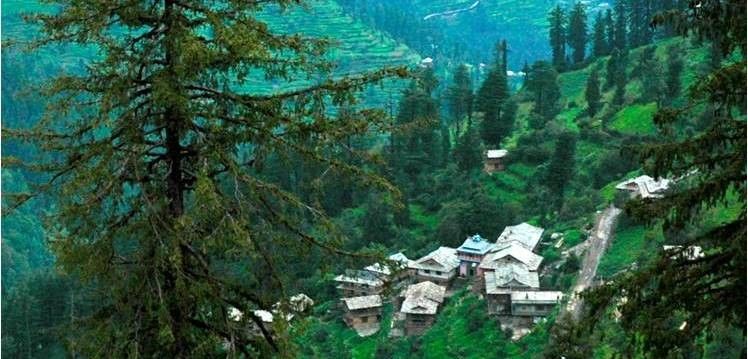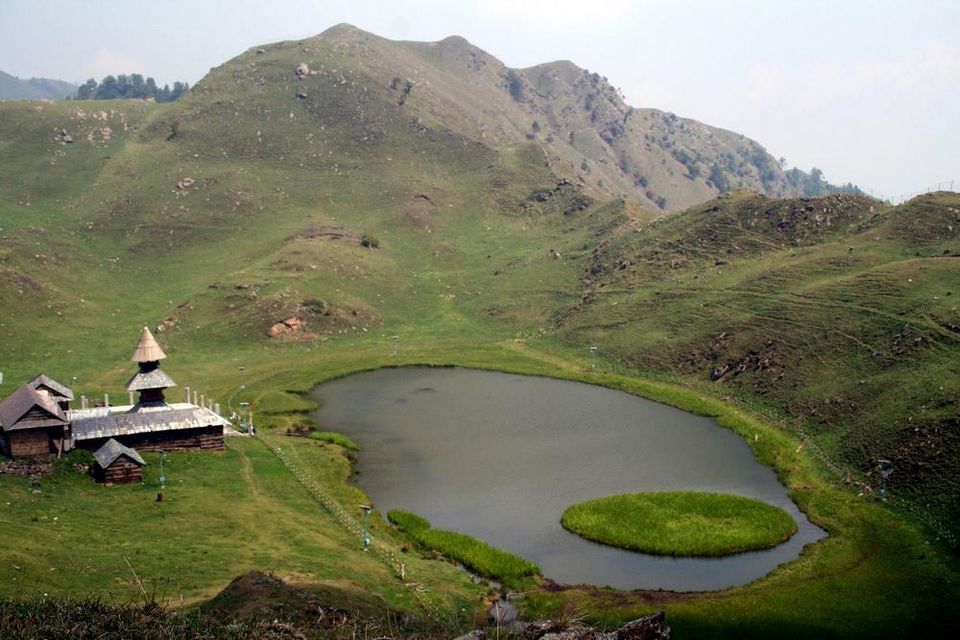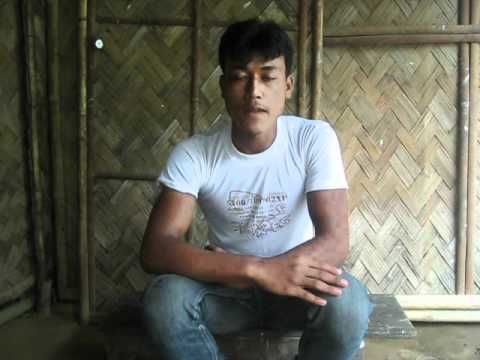 "Humaari gaadhi mein humesha ek jagah to khaali rakhte hi hain hum. Beech-beech mein bahut hippie mil jaate hain teri tarah." "Mere paas kewal dhai hazaar rupaye hain purse mein. Zyada se zyada main aapko ek-do baar khana khila sakta hu, isliye ek baar fir soch lo." "Mere bhai, paise apne paas rakh, Himachal mein kaam aayenge tere." If it's your lucky day, it extends through the week sometimes. With me it has happened just once though, but it was definitely worth it, for I visited Shoja in Himachal, thanks to a cigarette.
Here's the story how a cigarette with a driver resulted in a free trip to Shoja in Himachal
It was the eventful late evening of the 2013 winter end (Feb 13th) when I was drinking at a small lodge in Majnu Ka Tila with a friend who had come to Delhi for business. It was around 7 when we decided to take a stroll along the labyrinthine lanes of the little northeastern settlement while it was still alive & colourful. We came to the entrance of the settlement and we lit ourselves cigarettes, and it was then when I noticed a northeastern calm young man humming while cleaning a truck, probably getting ready for an impending trip. I casually asked him what he was up to, to which he told us that he was indeed heading to a small village called Shoja in Himachal Pradesh for business. Himachal is my favourite place on the face of this earth and I had always been intrigued by the way truck drivers traveled for hours no end for endless trips, so I decided to engage in the conversation a bit more. I offered him a cigarette which he gladly accepted.
15 minutes later, I had found out that Tsango (his name) was a decent youth living in Majnu Ka Tila with his parents who owned a small Ayurveda clinic there. He was off to get a particular species of plants hailed from Shoja alone. He was very fluent in Hindi and had his younger brother Kula accompany him to such expeditions.
I was happy high and went into deep thoughts for merely a minute when I asked him if I could go with them too. Both, my friend and Sango, looked at me & laughed but they soon realized I was serious. I too was surprised at myself having asked that because I had just about 1000 bucks in my wallet and another 1700 in my bank account. I did not have clothes to battle Himachal, and I was supposed to be back at home by 10. It was around this time when I decided in my mind that I just had to go.
At 8:45, Tsango, Kula and I were speeding on the Delhi-Karnal highway. His was a comfortable truck and had every basic amenity with him. It even had a heater and a big first-aid kit, presumably because their parents were doctors. This was the first time I had been inside a truck for more than half an hour.
We had taken the Delhi-Karnal-Chandigarh-Shimla-Shoja route. Our first meal was at Ambala, Haryana, at about 1 in the night, at a Dhaba called Shringaar, which even gave us blankets to keep ourselves warm while we had our roti-sabzi followed by hukka and chai. There was something else on offer too if you wanted, but surprisingly Tsango did not indulge in such 'stuff.' Another first for me since I had heard stories about truck drivers being completely high to endure their long trips. We rested for an hour or so before moving again. I paid for the entire meal resisting Tsango's protests. I slept for a while wrapped inside the blanket before being woken up by a halt at around 6 in the morning. Tsango had stopped for a chai & smoke at a small place called Naldehra in Himachal Pradesh. It was pretty cold and he told me that it'd only take three hours from there to reach Shoja in Himachal if everything went well. The chai was extremely spicy, akin to the Kaadha, but it was good to keep us warm & vigil.
The route was sublime and also scary at times. Himachal Pradesh must have been created when a beautiful myth took form. Shoja in Himachal is a small but gorgeous village which has the best elements of Himachal concentrated with care. We reached at about 10 and went straight to a canopied hut which is owned by Tsango's parents only. Kula made us tea and we rested again; I was digesting the entire trip and the situation as a whole.
It is hard to articulate in words how my following three days went. I had never seen Himachal in a more beautiful & raw avatar. The experience through the window of an ever-moving truck is beyond anything like our regular journeys. Tsango did not tire at all. Although even I did not sleep much during the to & fro journeys but it was because I was mesmerized by the picturesque scenery around; Tsango and Kula would have seen such sights many a times earlier so they seemed unflustered but still generally impressed.
Coming back to reality is difficult, and my love for Himachal had increased to unsurmountable limits after this unexpected but welcome encounter. It has been almost three years but Tsango & Kula are still dear friends and I make it a point to visit them whenever I'm around Majnu Ka Tila. Tsango is married now, and so sometimes his third 'vacant' truck seat is taken, but I still keep on enquiring about his impending trips and the seat vacancy every now & then, in case I get fortunate again.
Have you been to Shoja in Himachal? Share your experiences here

Frequent Searches Leading To This Page:-
shoja in himachal pradesh best places, shoja himachal pradesh from delhi, shoja himachal pradesh distance from delhi, delhi to shoja himachal pradesh