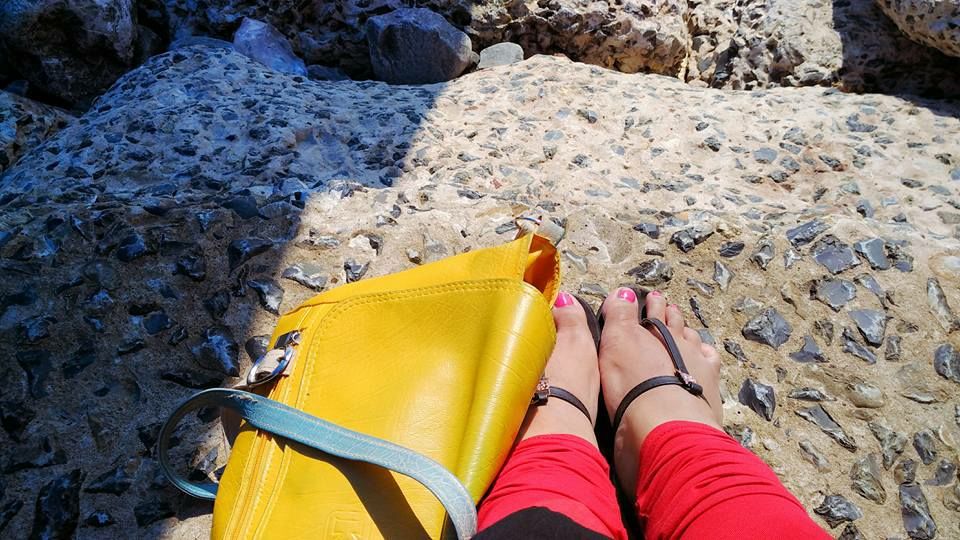 4th November 2016 : I decided to go for a solo trip...
checked IRCTC and booked a ticket for mine of 6th November...
Very few knew about this trip..
I got into train and got down in New Digha station...from there I hired a cycle rickshaw van in just Rs. 250... And asked him to show me the sea side villages...
He took me through villages to Bichitrapur first...and then Talsari and Udaipur...
After reaching Udaipur, I finally felt hungry and asked the van-dada to arrange some food for me..
He took me to a secluded beach shack where I had crabs..beer..cigarettes and Myself with the sea...
After having half of the beer I asked the shack owner about a toilet and he replied "jharite korte hobe"...so I made my mind that I would not have it anymore and সমুদ্রকে খাইয়ে দেব...
Then suddenly a guy came to me asking "if I'm not wrong tumi debadrita di tai na?" and found he was my junior...he asked for cigarette from me...and I said "তুই please beerটা খেয়ে নে, নইলে নষ্ট হবে"...
I don't know any super power is there or not but it was the sea who sent my junior so that I didn't feel that I wasted the beer....
Anyways, after that I reached to station, caught the train and got down in Howrah Station...
There I met a friend of mine as he was leaving for Chennai and none of us got time to meet in between thise days when he was here in Kolkata..
This is the story how I started traveling Solo, and the love for Solo Trips has made me a real traveler, not a tourist.