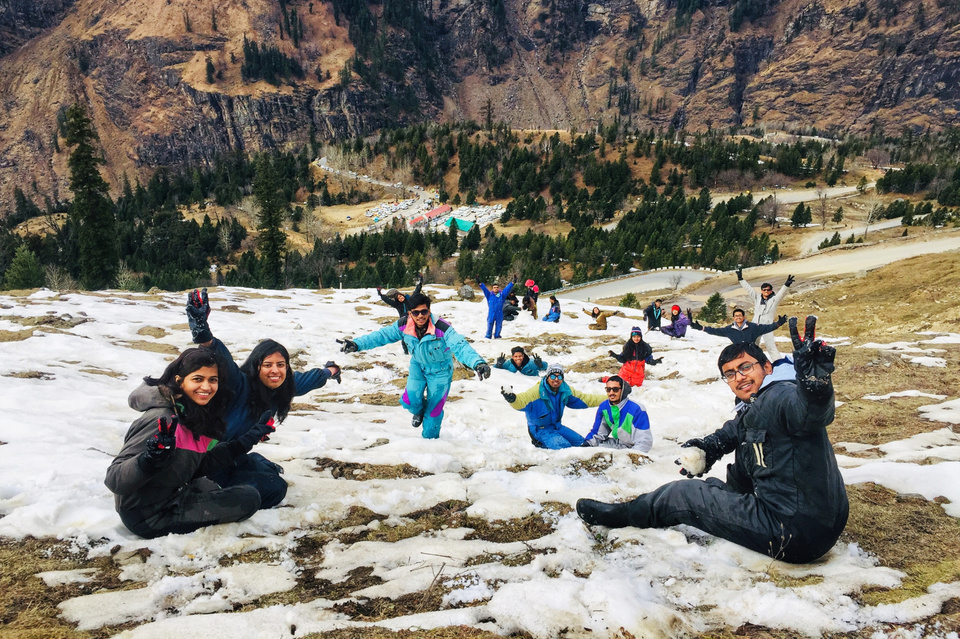 "Travelling- It leaves you speechless, Then turns you into a Storyteller."
~Ibn Battuta

Manali, one of the places in India which comes into the mind of a traveler for the first time they decide to travel. A paradise and a hell of Earth for the human race and others. Paradise been said as it has the most beautiful valleys and mountains, scenic views, temperature perfect for couples, and not to forget the snow fall in winters. A place where lots and lots of scenes for Bollywood movies were shot. And a place blessed with nature's most beautiful face. Thus bringing us to its most dangerous face of destruction. After summer, the monsoon season doesn't provide much of a relief to the Manalis. The rain causes landslides which lead to the destruction of roads and thus putting a barrier ahead of their lives. This destruction follows them with the daily road block due to construction and never ending traffic. But nature is not the problem here. We humans are the one solely responsible for the destruction of our own livelihood. Nature is only returning what we had given them, destruction. On the other hand, today governments are trying to protect the nature and lower the sky-touching global warming. And that's a good thing.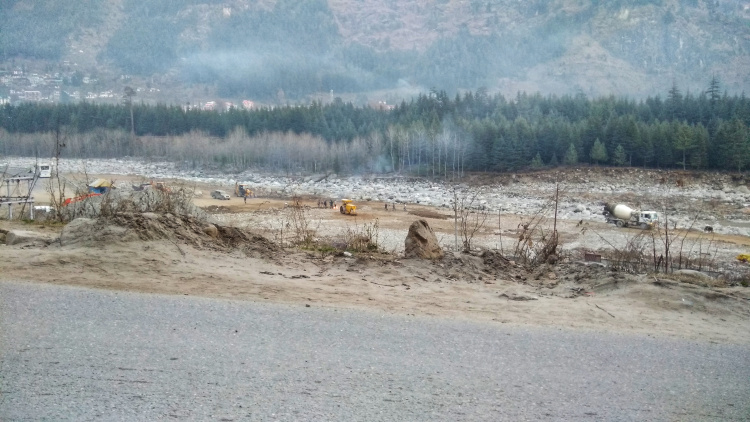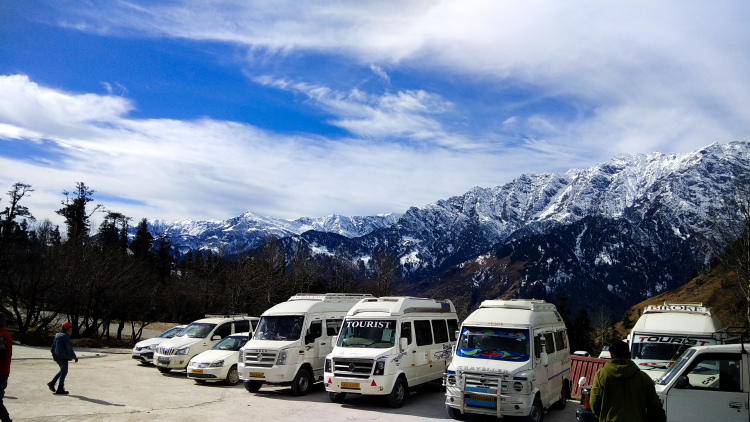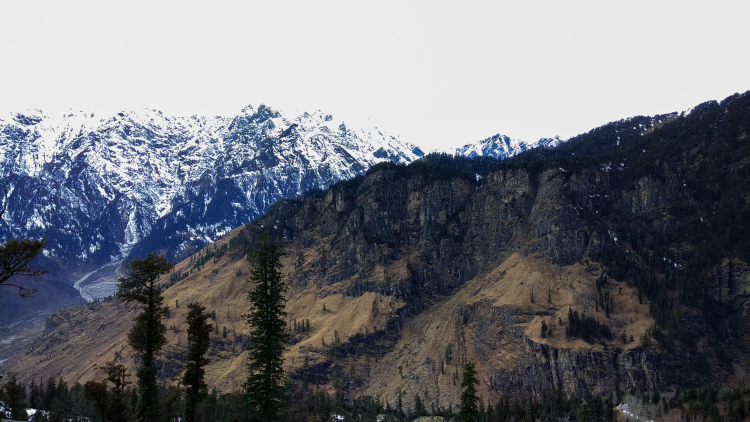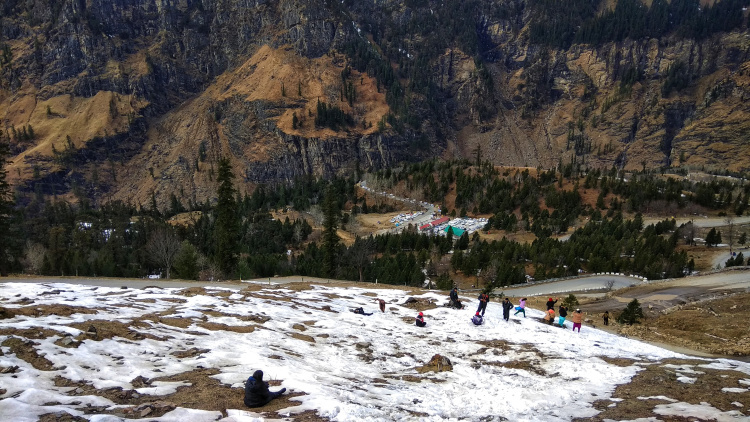 Our journey from Kullu to Manali was, as I said earlier, mesmerizing. We stayed in the beautiful hotel on our entire trip. It was of course 3-star but for us the count was not less than 5. The view from the balcony of our room was like a picture, painted by some great artist, which made me stare at it continuously. The view was of a mountain range that of few were covered in snow. Below that directly it was another hotel in front of us that had a roof textured as a real wood. And below that a green court for badminton. It was a view I can never forget even if I want to. I was tired and excited, but again I was ready for adventure. But that day we weren't doing any adventure, instead we were going for shopping on Mall Road. Thus we got ready and headed to Mall Road which was at a walking distance from our hotel. The walk in that temperature was refreshing, but our vicinity was not. Apparently it rained the previous night, and due to all the destruction and constriction works, mud was all over the place. We had to choose a spot to land our next step. But crossing these hurdles we reached Mall Road. Anywhere we go, shopping areas are all same. Some were inside there AC-ed shops, and some were on the streets.
We reached a square where a tree was present that had no leafs still it was satisfying to look. Lots of people were present and there were no vehicles in that area which was impressive to see. I went with a group, roam around a bit and then changed the group and again roam around a bit. At one point I was alone and decided to go to the end of the road and see everything I can, every shop, every one, and every place. As the sunlight was fading and moon was glowing behind the clouds, temperature was dropping till a point where I had to cover my ears and nose and had to spend my time inside any shop to keep myself around higher temperature. The streets were filled with people, mostly from other cities and countries. And as the lights of the shops shined the entire street, happy vibes were entering my mind and body, and this saturated, shiny and colorful canvas was stuck inside my mind, and every time I picture it, I think of the different people and their lifestyle in Manali, and how they get the chance to meet and talk to other people coming here from all the world. And thinking of that, few of my friends got to meet a Marathi movie star near that tree.
Coming back again with all the struggle against the mud, we got the best buffet I ever had. It included almost everything, from fruits to chicken. It was simply delicious. After the dinner, on special request we got the DJ on and a bonfire where we sat around with our palms facing towards it struggling to be warm. The temperature was severely down, at least for us Maharashtrians. That night before going to bed, we called other rooms to mess with them by speaking as the room service and manager. Some just ignored our call but others were terrified of placing false order and that they had to give money for it. That was fun, but not so much for them ;-). And as I said way back earlier, the bond of friendship tightened between us. But the world is not a perfect one, and neither am I. As my friendship with some bonded, some other bonds were ready to be cracked by the end of the semester.
Next day, as I woke up with the noise of series of knocks, I satisfied my soul by showing her the most beautiful scenic view she ever saw, the view from our balcony of the mountain covered in snow. And for my eyes, a particular face was enough. We got ready and sat inside a sumo car to go on a more real, real than the previous one, adventure. We were going to Gulaba Snow Point! But before going there, we stopped at a shop that rents the suit for trekking. We chose our suits and reached the Point. The place where we stopped and stepped out of the car was surrounded by mountains of different size and color. But one thing was common in them that they all were covered with snow and the sky had only a few number of clouds which paired perfectly with the mountains, creating a view that makes you go WOW. I was ready to face the challenge and climb the snowy mountain. At first, the snow was dirty and everyone was excited and filled with enthusiasm. We all were shouting and climbing and throwing snowballs on each other. But as we elevated, our number decreased and only a few were visible along with me. The time when we were enjoying and throwing snowballs was then turned to a mission with only one goal of reaching on the top (as far as we can) of the mountain. I was with a bunch of my friends who also wanted to go high.
The mountain had cement road constructed and it looked like snake resting upon a tree while his tail is touching on the ground and his body was curved to maintain friction on that tree. The area between a pair of layers of road was filled with shrubs and trees and snow was covering everything including the soil. At some areas snow was so deep that my foot was able to dive inside it till the upper surface of the snow reached my knees. It was very difficult to climb the mountain as we didn't took the road but went up in a straight line. It was like climbing a slide but the difference was that the base wasn't hot rather it was snowy and cold, and the angle of elevation was more. We climbed by holding the trees and crawling like a baby, by holding hands and pulling each other up, by resting for 2 minutes and again forcing our legs and our spirit to do this here and right now, because that right there and that moment was an opportunity for me and for us to experience something very incredible, exciting, thrilling and breathtakingly amazing. Then, now and in my future there will not be any time that I am going to regret that moment and that adventure till the almost-top of the mountain. We reached a point where we finally decided to stop. That point was, I suppose, the best place to experience a scene like it. Mountains were all around us, and everything was then covered with snow that reflected the sunlight only to show their shine to the world. The point from where we started climbing was looking like a city of ants, and so I felt like we were on the island of Lilliput. The people I was watching were probably the ants for the Lilliputians, which concludes that they were looking very very very small, and we were at very very very high altitude.
Coming down was fun. We slid on ice and ran between the trees, exactly feeling like the character of Assassin's Creed. But we did reached to the bottom and after changing and cleaning up, we had a bowl of Maggie together. It was like a newly formed group of friends, except it wasn't a "group". But separating all the odds and the fact that I was partially wet and my gloves were torn while climbing and sliding on ice, it was the best adventure I ever had! But I want to change that and do some more and exciting adventures in future as I pursue to be a Travel Blogger.
Coming back to the hotel, we returned our suits and visited 2 places. One was a temple where I didn't enter but roamed the market outside and bought some dry fruits and some souvenirs, one of them being a customized key chain. Next places was another temple called as Hadimba Temple. The temple and garden both were beautiful. Not to forget the photo-shoot most couples do by wearing the traditional Manali dress. It reminds me of the time when I visited Darjeeling with my family. It was almost dark when we gathered to return to our hotel. PS: Do not but any Saffron from the standalone sellers.
We again had a wonderful food, well not for some, and then we took off for Chandigarh, leaving this beautiful place where I was lost in the fog of natural beauty that surrounded me while I was hiking, the culture and the passion in people, the views that mesmerized me every time I turn in a different direction, and the place that told me about the truth of this planet and about my life, and what I want to achieve was then somewhere inside my subconscious mind but I failed to realize it until when the day came when we had to go back to our normal life and to our home.
We were back in Punjab, and the all-nighter bus travel was not at all a problem now, and again that's particularly for me. This side of Punjab was a little different from the side we visited before. Just by looking outside the window I can see the fog that covered the field and the very identity of Punjab. Further going on one can see that the roads were perfectly build and everything was well developed. Also one can see many big buildings with logos on them. And after reaching inside the city it was almost like we were back in Amritsar, and if you have read one of my previous blogs, I don't have to explain about this. We were tired and wanted to get out of that soul sucking, legs killing and mind f*cking bus. Even if one didn't have any problem travelling in a bus, their human body won't allow them to sit for so so long. But we reached our hotel and after getting fresh and again having an awesome and healthy brunch, we went to explore Chandigarh.
I know this is a very long series, but it's my first time, and if you are reading this, then Thank You so much for keeping in touch with me. Please do comment below about my blogs and please do tell my mistakes and the type of blogs you would like to read. Last part of this series, Part-5, will be up next week at the same time.
Follow me for more adventures and updates.
"If you are always trying to be normal, you will never know how amazing you can be."
~Maya Angelou
Peace out.