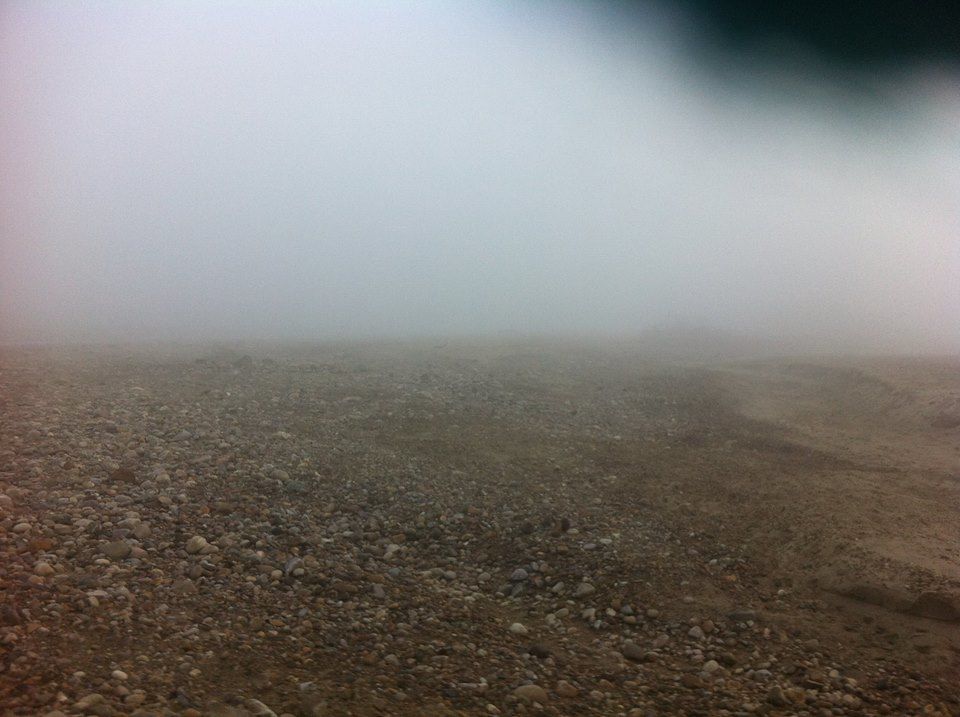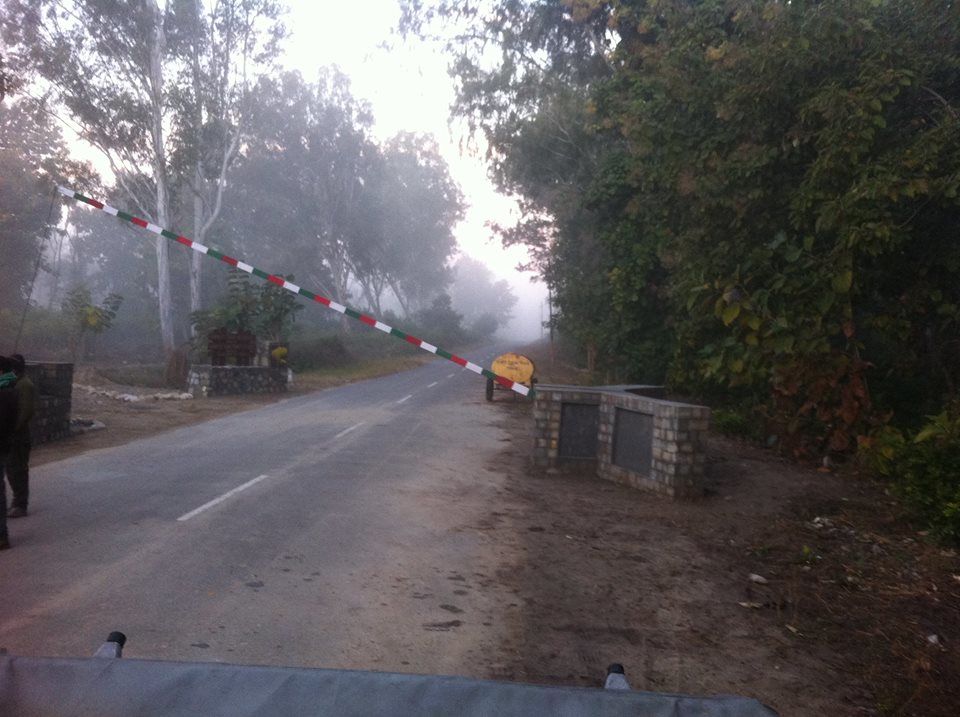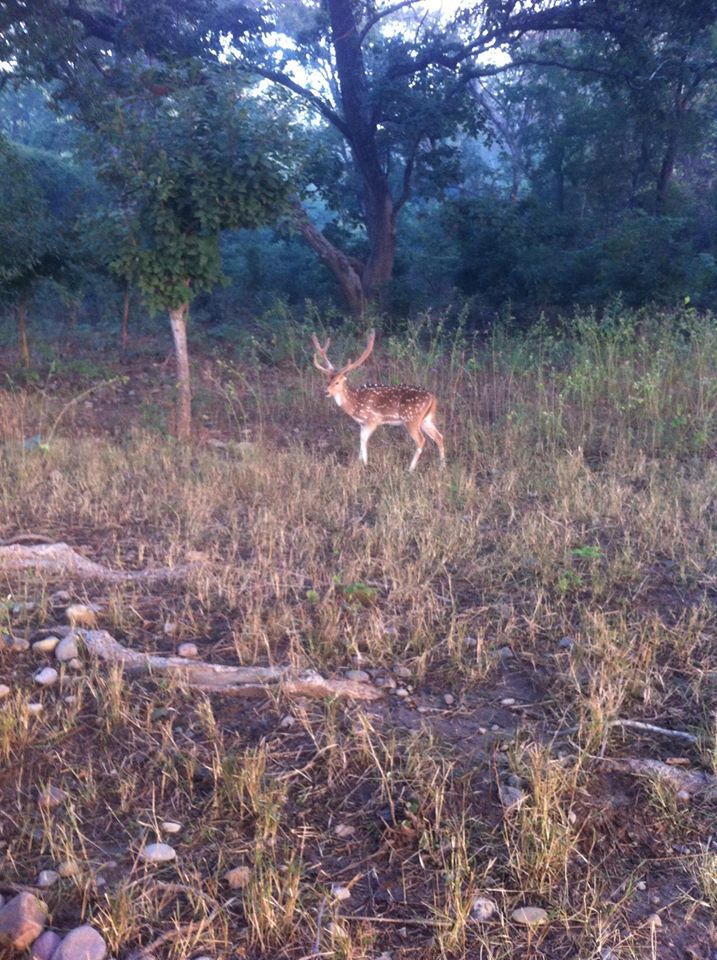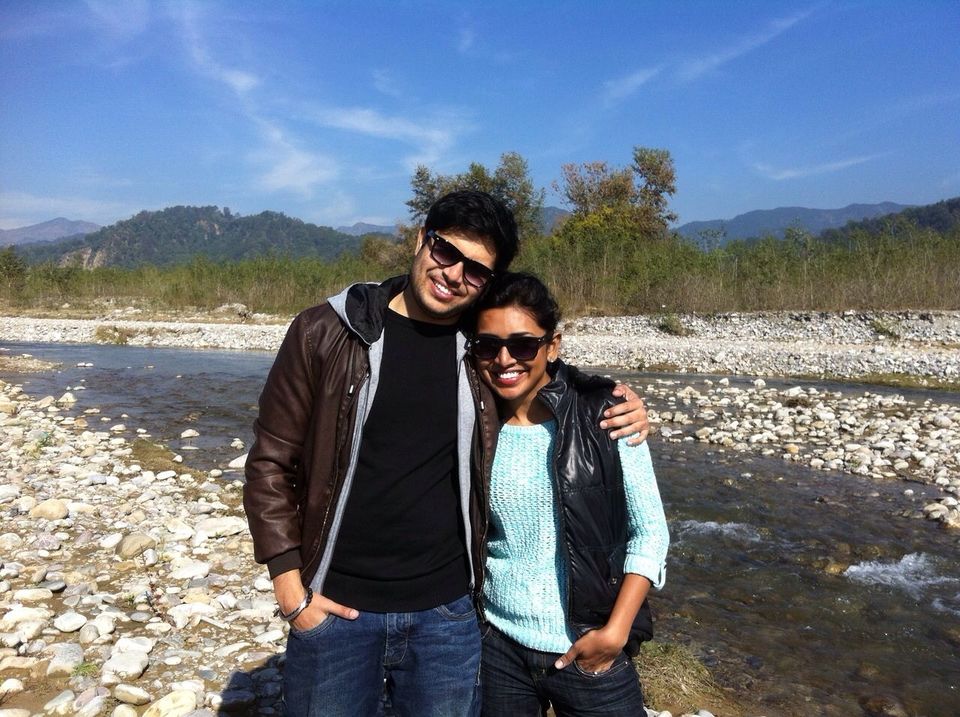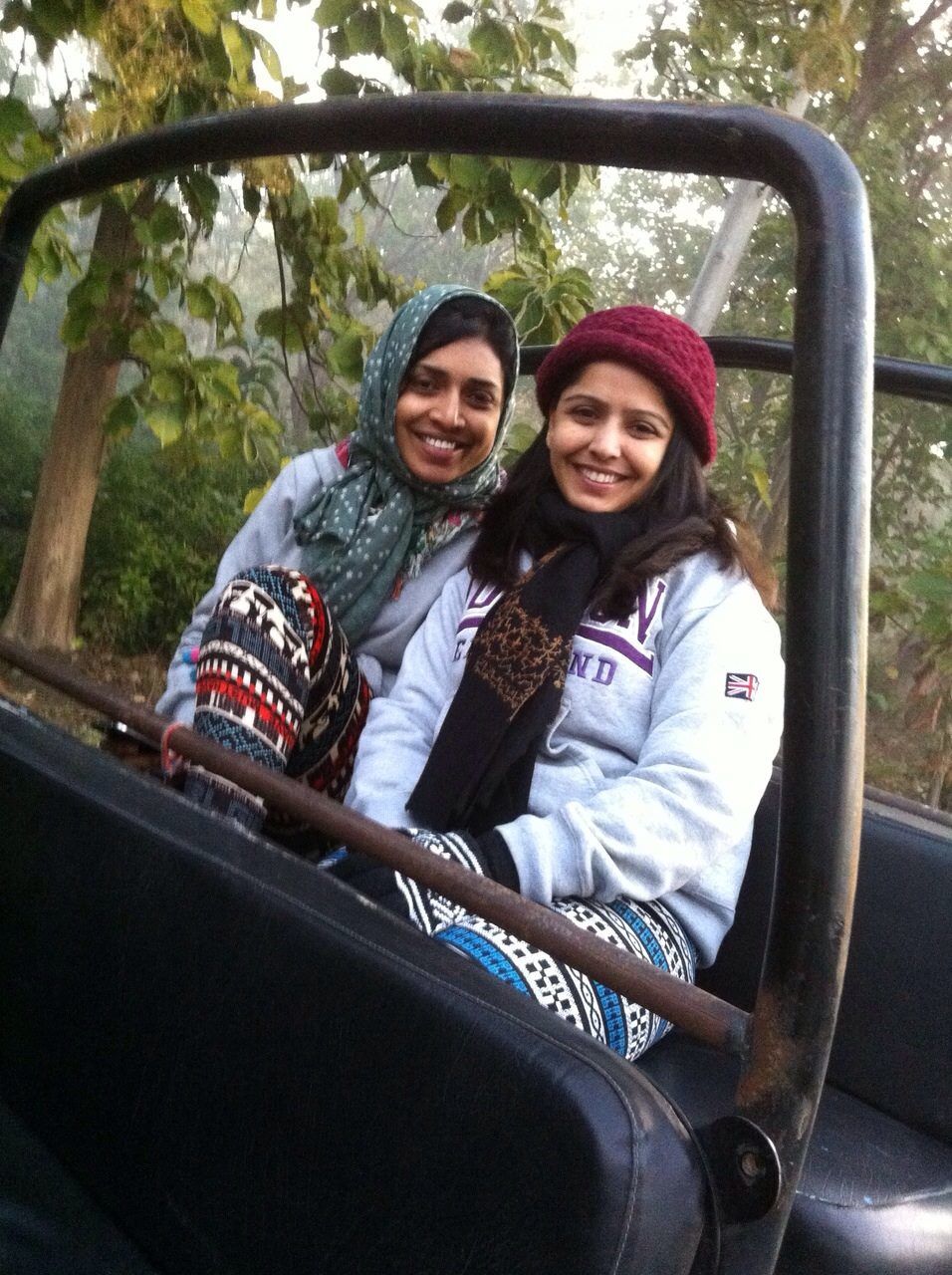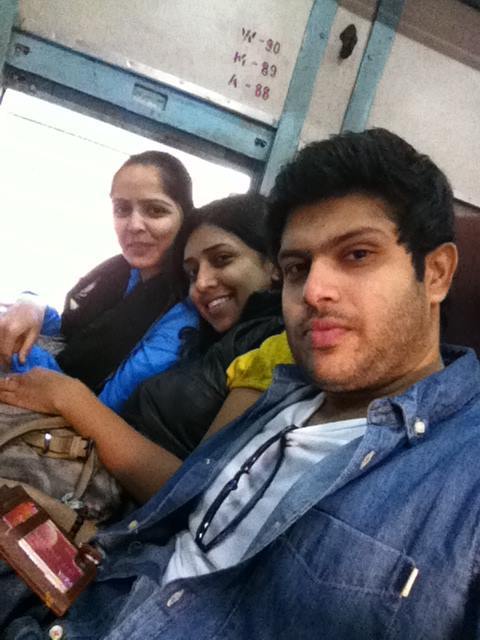 I was in Delhi, bidding farewell to my best friends before leaving for the US of A. Due to fog conditions, my flight had been cancelled and i had 72 hours to spend before i leave. So without thinking twice, we were on a trip to Jim Corbett National Park. 
Dumping all my bags, convincing aunty, making train reservations and ordering a quick cab; we hurried to Old Delhi Railway station. Me, Sohil and Sarika. Catching the running train, we took our seats. And as we settled down, we mocked ourselves and laughed at this impromptu plan of ours. The train started catching speed, i melted down in the tranquil expanse of my thoughts. I was imagining fresh forest views, many shades of green, tiger spotting and an unexpected meet with my fav big cat, leopard. 
 It was 20.00 hours when we reached Ramnagar railway station and the temperature was 12 degrees. Freaking cold for people from Mumbai. It was pitch black outside. A queue of auto-wallahs crowded us to check where we were put up. After making a call to the hotel and inquiring on the auto fares, we settled down for INR 120. We were headed to Corbett Jungle Treasure which was located in Dhikuli village; approx 30 minutes from the station. I was already mesmerised by the bucolic beauty that surrounded the whole of Ramnagar. The road was enveloped with thin and thick layers of trees on both sides. The beautiful cacophony of cricket/grasshopper/frog sounds at night and the vrooming auto were music to my ears that enraptured the ride. And the frenzied cold breeze hit my face with an unusual satisfaction. The satisfaction of being in a jungle with the best people i know. 
We reached the hotel in exact thirty minutes and completed the check-in formalities. Famished as we were, the food that had been served to us was devoured in minutes. We were up the whole night discussing our upcoming venture that started at 06.30 hours sharp. When the time was, we were ready for the safari pick up. Out of nowhere, we heard a sound. A shrilling laughing sound. It was coming closer. I quickly ran to the door and opened it. My friends joined me. Suddenly there was a howl. When we looked in the direction, we saw a pair of eyes. Then we saw two more pairs. That was our first spotting. We did not know what it was but i was super excited already. My friends thought I was crazy. Though they knew how badly i was in love with the wild life. 
Our pick up jeep arrived 15 minutes earlier. It was 06.15. All so excited we got in the fully covered gypsy, not jeep. The driver (forgot the name) got us girls on the back seat and Sohil on the front seat. The gypsy cover was getting on our heads and I was irritated because I did not want to miss the road to the park gate. The chacha made me understand that it was one hour from the hotel and that we could catch cold. But all that pissed me off was the cover that closed my morning view of this beautiful village. We reached the gate at 07.05. And chacha opened up the cover. It WAS cold. After taking the vehicle permit, we were ready to enter the gate. 
I started looking for spots. The only thing that didn't click me was the fog. We could not see what was 10 yards away from us. Well, after getting in the deep, there was a plain land, where we spotted tuskers. It seemed like they were very hungry, as they bashed the stacks of hay on the ground and again picking it up on thier trunk. Going two minutes ahead, there was an elephant right inside the bushes. That was the closest encounter. After driving in the deep for 30 minutes, we saw a fish-eagle, an owlet, hog deer and two sambars.  Going ahead chacha spotted a fresh pugmark. We followed the direction. Though fog screwed it for us. We were aware there was nothing we could spot so we sticked to our idea of exploring the jungle for nature's sake. And it was too cold for us to concentrate on anything else. We climbed the watch tower. We took a break at a river spot (which was fogged too) and it was time for us to be out. On the way I described the sound/howl we had heard to chacha. He confidently claimed it had to be a wolf. While telling us, and exiting the gate, the guide who had joined later spotted a pack of wolves sleeping on a large rock on the right. It was very difficult to spot at first as most of them were asleep. Though I got to see one of them when it moved. We exited. 
On the way chacha stopped by a village for some chai (tea) and it was then when we discussed about more information on safari rides and spotting animals with chacha. He was very informative. I made up my mind to re-visit the park once I am back. I shared my previous pictures of wildlife with chacha and he strongly insisted me to drop by in summer when the wild life is more active.
We returned to the hotel. Got freshened up and ate a hearty breakfast. It was in the morning we realised that we had a room with a view. A clear blue river was running past the rocks and there were mountains in the background. It was serene. We followed the path and went straight down. Clicked the mandate pics and started for our journey back. We took a shared cab for Jim Corbett Museum and the same cab dropped us at the Ramnagar bus depot. We inquired the timing and the first bus was leaving in twenty minutes. We took our seats. Each of us silent and lost in thoughts. I don't know about Sohil and Sarika but I was thinking of returning back. With more time on hand.
The engine started and the bus drove us. Breathing-in all the serenity in my soul I was self content. We took the road to Delhi via Moradabad. The road had a single path and was claimed as a highway. It took routes through many villages and towns. We were hungry again. The bus took a halt at Moradabad bus depot where we gorged in delicious hot boiled eggs with green chutney. Sohil bought us some 'gajar Ka halwa' out of nowhere and we were delighted like kids to have it. This was our best trip till date.
We reached back home at 2200 hours. It took us 10 hours. So the conclusion is visiting Jim Corbett is a must once in a lifetime. And make sure you let the winter pass to avoid fog. But if you have to visit during winters, you can always opt for afternoon rides or elephant rides. Both are equally promising.
PS - The safari is INR 500/gypsy only. (our safari cost was included in the hotel bill)
Originally published on Yummy Trip.