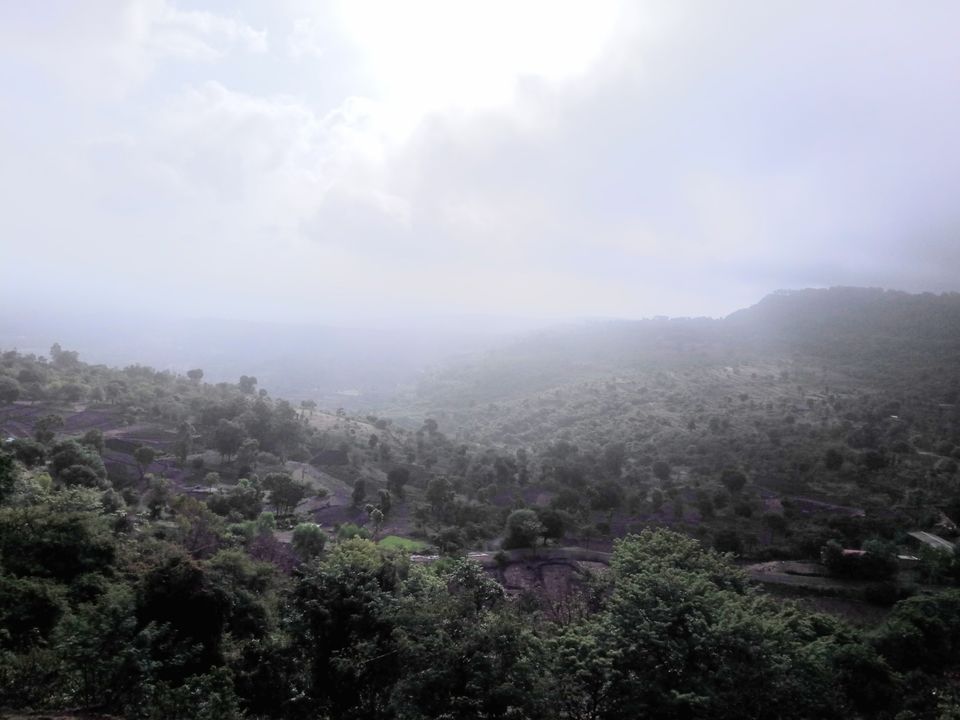 Trip was arranged in the month of December. Considering all expenses like transport, accomodation, food, shopping etc GOA seemed only feasible option.
It was first week of late Winters. Last moment plan, after Yes No No Yes chain
(8 hours before) we settled for YES and packed our bags. GO-GOA-GONE situation was about to begin.
I had assigned job of "waking me up" to Mother. Accidentally I put phone on mute mode.
Bam...here begins all the fuss!!!
She called at 5.00, 5.10, 5.20, 5.25 5.30, 5.45, 6.00 this went on till 7.00am.
Friends were worried as they rang door bell and I was not answering. Persistent bang, continuous phone calls on mobile, landline but nothing interrupted my deep sleep. Thirty minutes later I got up on my own only to find so many missed calls from Mother and friends. Quickly I got up. opened door (apologized infinite times) and got ready. We left Kolhapur at 7.30am. In between we made quick stop at Amboli ghat. Ate Maggi, Onion Bhaji Pav clubbed with warm tea. After taking many photographs and mesmerizing beauty of fog we reached GOA at 12pm. Journey was full of loud non-stop music, talk, jokes and uncalled naps.
R B R Beach Resort
Rbr beach Resort on Chalston beach resort road,near Sunrise beach resort Umta Vaddo, Calangute, Goa 403516
098221 62477
https://maps.app.goo.gl/okpgLwj6iotmRN6v5
We checked in above restaurant. Room charges were affordable(accomodation, wifi, lunch and dinner as per our convenience). After refreshing and lunch everyone rested. Formula to boost energy for upcoming fun...
Around 5pm we arrived at beach. Perfect view to enjoy sunset. Later we walked around Calangute market.
Shopped clothes, chappals and undisclosed gifts(joking). Thanks to Google maps which showed the best street food and KFC in Calangute. I had shawarma and delicious chicken roll. With this heavy meal we ended our day.
Sharp at 8am I got up. Rushed down to find restaurant as breakfast was not included in package. We found Udupi restaurant and ate Idli, Dosa and Udid vada. After feeding tummies we visited Catholic Chruch of St. Francis and Basilica of Bom Jesus. After 2 hours of sightseeing we travelled to Margoa. On the way we covered Mangesh and Shree Shanta Durga temple. It is recommended to wear full clothes. Sleevless, shorts and skirts not allowed. They don't let you enter unless you cover with scarf.
Around 4pm we finally found a Punjabi restaurant and ate lunch. Butter Chicken, Butter Roti, Chicken Thali.
While coming back we went to Dona Paula view point. Later we enjoyed short cruise ride.
Before departure, we went to Baga beach. Played and dumped ourselves in sand. Street dogs too joined in our game. They were kind. After forcing ourselves we got out of Baga and shopped a bit. Ate breakfast at same Udupi restaurant. Rushed ourselves to check out. While leaving we made last stop at Aguada fort as one friend wanted to take pictures in Dil chahta hai style. View was so calm and peaceful. We didn't feel to leave. Just sit and stare at beach waves. But time was running out as we had to go by Chorla ghat which is mysterious.
Around 9pm before our deadlines we reached home safely. This trip benefitted us. We didn't go out of budget line(Rs 2000). We all rejoiced...
#MyTravelFirst