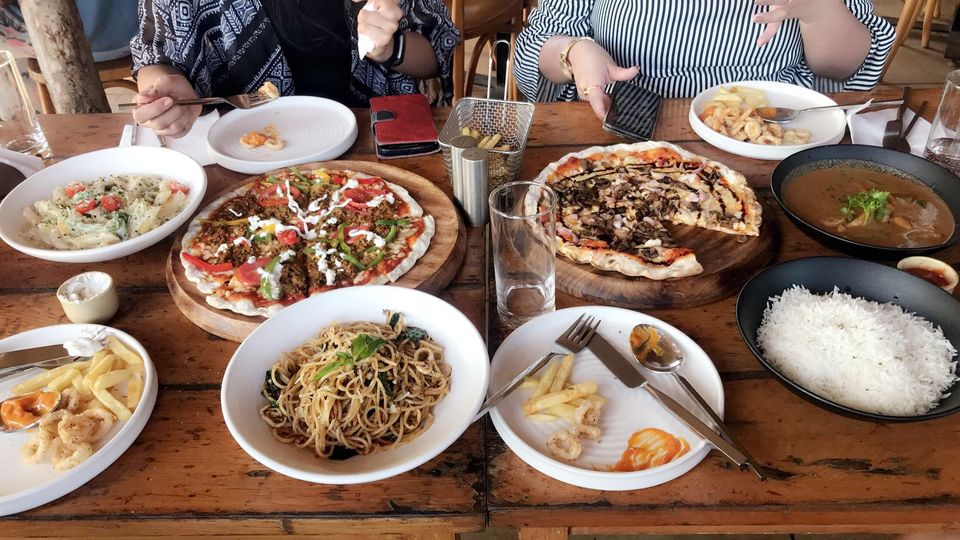 We reached our apartment around 6:30 in the evening, from the airport and met the concerned person. We moved into the apartment and completed all the formalities. The process was quick and easy. The same person helped us for all other things that we needed for next 4-5 days, like iron box, two wheelers, cars, etc. and he left thereafter.What next? Guess! What can 5 charged up girls, in an apartment do? Jumped on sofas with all the excitement, bumped into each other, screamed like crazy for the next fifteen minutes and of course, clicking pictures is our hobby. We were so satisfied with the place where we were staying, that we captured the whole apartment in a video and sent it to our parents and friends.
It was a pleasing morning in Goa and absolutely thrilled girls wanted to have some fun. So, we decided to cook some food for breakfast. We found a shop near our apartment and got the required groceries from there. We then had breakfast together in the gorgeous balcony of our apartment that was surrounded with greenery all around.
'What are we doing today', I asked? Between the girls, it was not easy to choose from our bucket list. After a long discussion, we decided that we will do a 'Baga' trip. We got ready and left for Baga beach. We relaxed on the beach for some time, got hair braids made, and played in sandy water. 'Brittos' was on our mind, as the motive of our trip was to eat all the good food in Goa. 'Brittos' is one of the happening places on Baga beach where you might even have to wait to get a table, if you go during peak hours but trust me, it is worth all the wait. It has indoor and outdoor seating both, outdoor seating treated us with a marvellous sea view. The place offers us with many cuisines, there is live music, shack attached to the restaurant, and great service as well. Treat yourself with Goan delicacies, tandoori chicken and honey walnut pie here and thank me later. One advice from me is, if you do not like to eat at crowded places, then this place is not for you.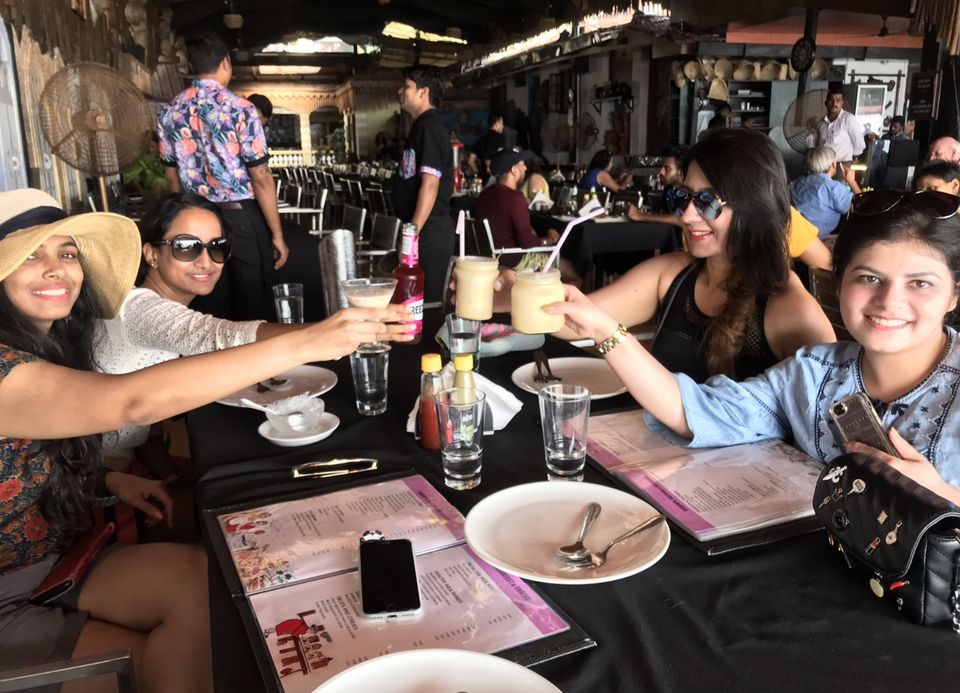 We started our day really late as we had a long night, a day before. It was time for us to get dressed and move to a different part of the city. We left for Vagator beach. We had a great ride to 'Vagator' and enjoyed the side seeing. We were hungry by the time we reached there, so, we decided to have lunch before we walked down to the beach. According to our itinerary, we had to go to 'Thalassa' but unfortunately it was temporarily closed which made us try this recently came up restaurant called 'Antares'. We entered this picturesque place, not so happily, but the beach view from the place held us spellbound. We ditched our hunger for some more time as we could not resist posing and capturing the view. The place had a lovely ambience, light music, welcoming staff and pretty decor. We, the hungry ladies, gobbled our food after that. The food they served had a very exclusive taste and we really liked it. I would endorse their shrooms pizza and market fresh fish. We then spend an hour at the beach. It is a small, beautiful and a tidy beach which made us have dips in the waves. The view of the sunset worked as cherry on the cake for us.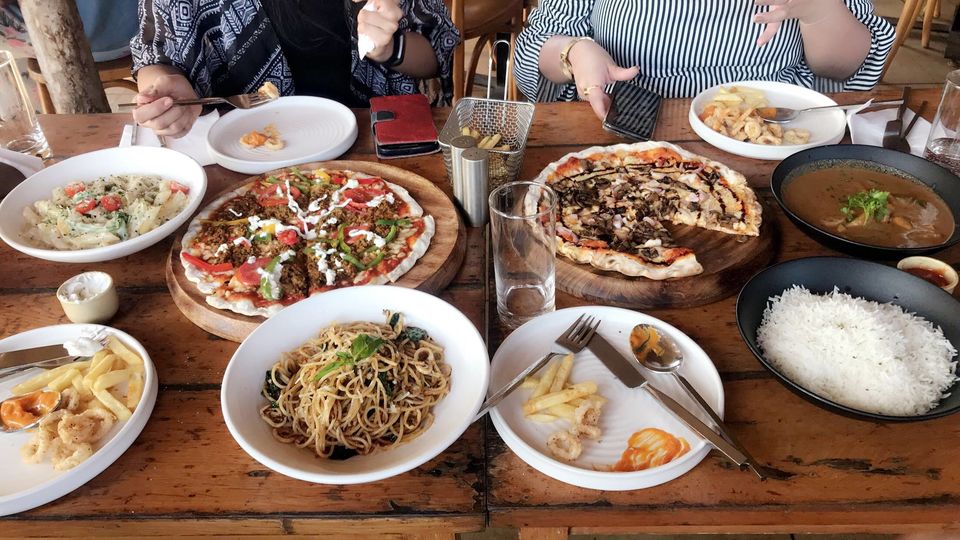 We went back to our place post lunch. We laze around for a while and discussed about the good food that we had at 'Antares'. According to our schedule, we left for the Calangute beach in the evening. 'Pousada by the Beach', was our next hogging place. Words cannot do justice to the beauty of the place. We absolutely loved how the place was located in an atmosphere of tranquility. The place was ringed with countless trees and the view of the beach was breathtaking. The appreciation does not end here, kudos to the owner- who takes all the orders himself, suggests food according to your taste, serves it to you, happily takes feedback and doesn't let you go without clicking a picture of you at his restaurant. Try the goan an konkan food here. The food at this place is expensive than the other places that we ate at, is one thing to bring into your notice.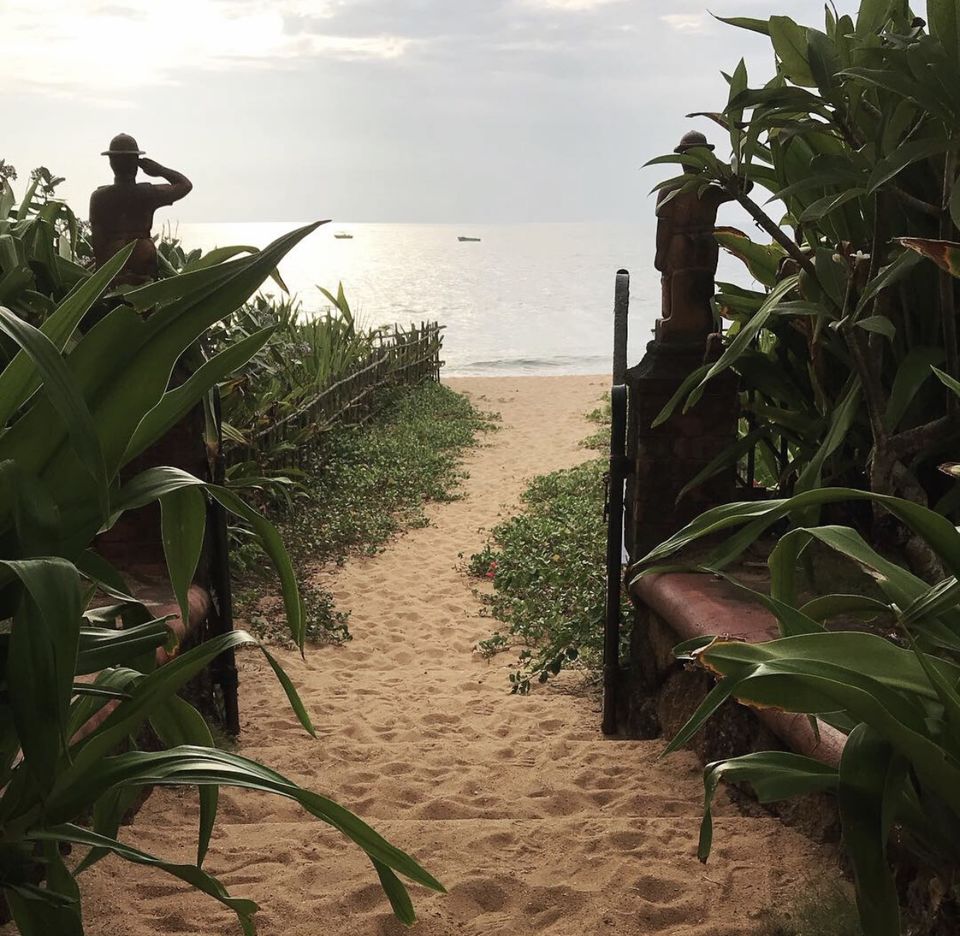 Another pleasant morning and we decided to have fun at our place. We relished breakfast in our rooms and then danced with our speakers on. We then spent some time by the pool in the same society where our apartment was.
Post swimming, we came back to our room and got ready for lunch. We went to 'Fat Fish' restaurant which was very close to our apartment. It is a place on Arpora road and there is no other restaurant nearby. It had an average crowd and a captivating ambience. Unfortunately, we did not have a good experience with the service here, but the staff was quite patient to hear us. I enjoyed the crispy chicken, fish and cold coffee. They customised my coffee.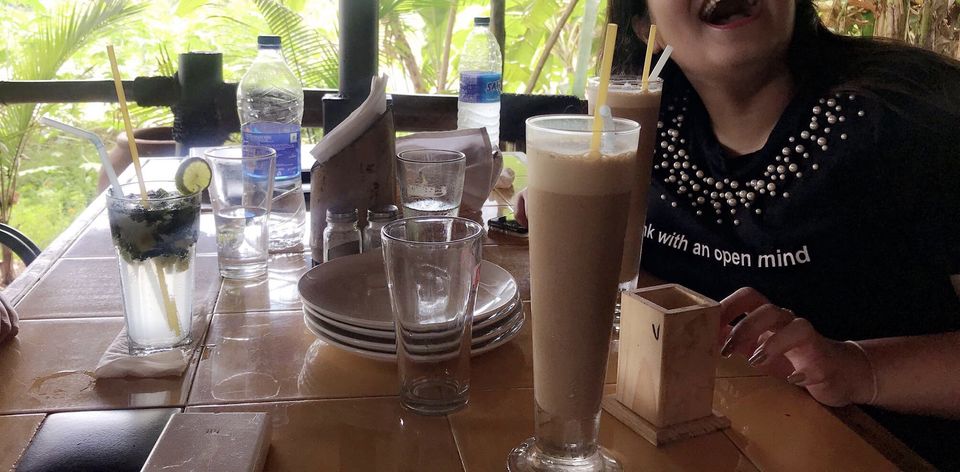 Post lunch, we headed back to our place and reclined for a while. Next place had to be simple, as we had stuffed ourselves so much already. We went to 'Café Laval' at Baga. It was a very sweet, romantic, peaceful and dark place. They offer candle light dinner, beach side dining and a good music. The menu depicted a variety of dishes, but we chose to keep it simple and ordered for a nice north Indian food that we usually eat at home. We enjoyed the serene near the beach till midnight. Recommendations for the place are paneer butter masala and chocolate cake.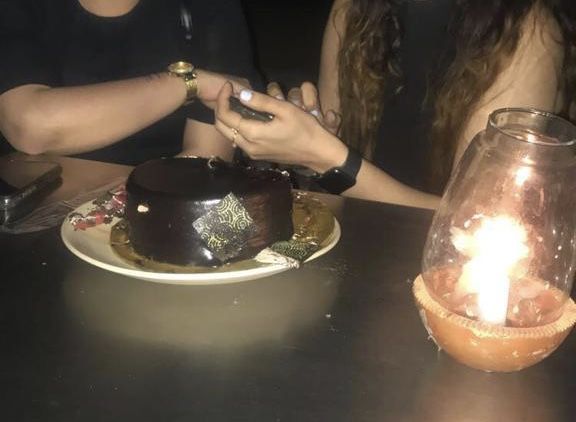 It was a tiring and not so happy morning as it was our last day in Goa. We packed our bags and got ready. We checked out and left for 'Infantaria' to have breakfast. I personally love the place so much that none of my Goa trips are complete without having a meal here, therefore, I wanted my friends to have at least one meal at this place. We had a nice breakfast at 'Infantaria'. It is a cosy place in the middle of the market and they always have a very nice music. My favourites are chicken lasagna and cheese croissant. Post breakfast, we left for the airport and took a flight back to Delhi.
Food was the highlight of our trip. So, if you are a traveller who is junket at the same time, then I am sure you will get a lot of inspiration from our experience. I had an amazing time hogging over food, sight seeing and chilling at the beaches.
Frequent Searches Leading To This Page:-
Best Tour Packages for Goa, Goa Tour Package for Couple, Best Travel Packages for Goa, Best Goa Trip Packages, Goa Holiday Tour Packages, Top Goa Packages for Family, Goa Honeymoon Packages from Delhi
Post our delicious lunch, we went back to our apartment to get ourselves rid of the sand we didn't mind jumping in. We got ready and left for 'Titos' to rock and roll. It is in a lane very close to Baga beach and the whole lane is full of night clubs. If you are fond of night parties and dancing is your kind of thing, then this whole area is definitely for you. 'Titos' is a huge multi cuisine restaurant where they have a dance floor in a different section and DJ near the dining tables. If you happen to go there, then make it a point to try their sea food pizza, prawn balchao and mocktails.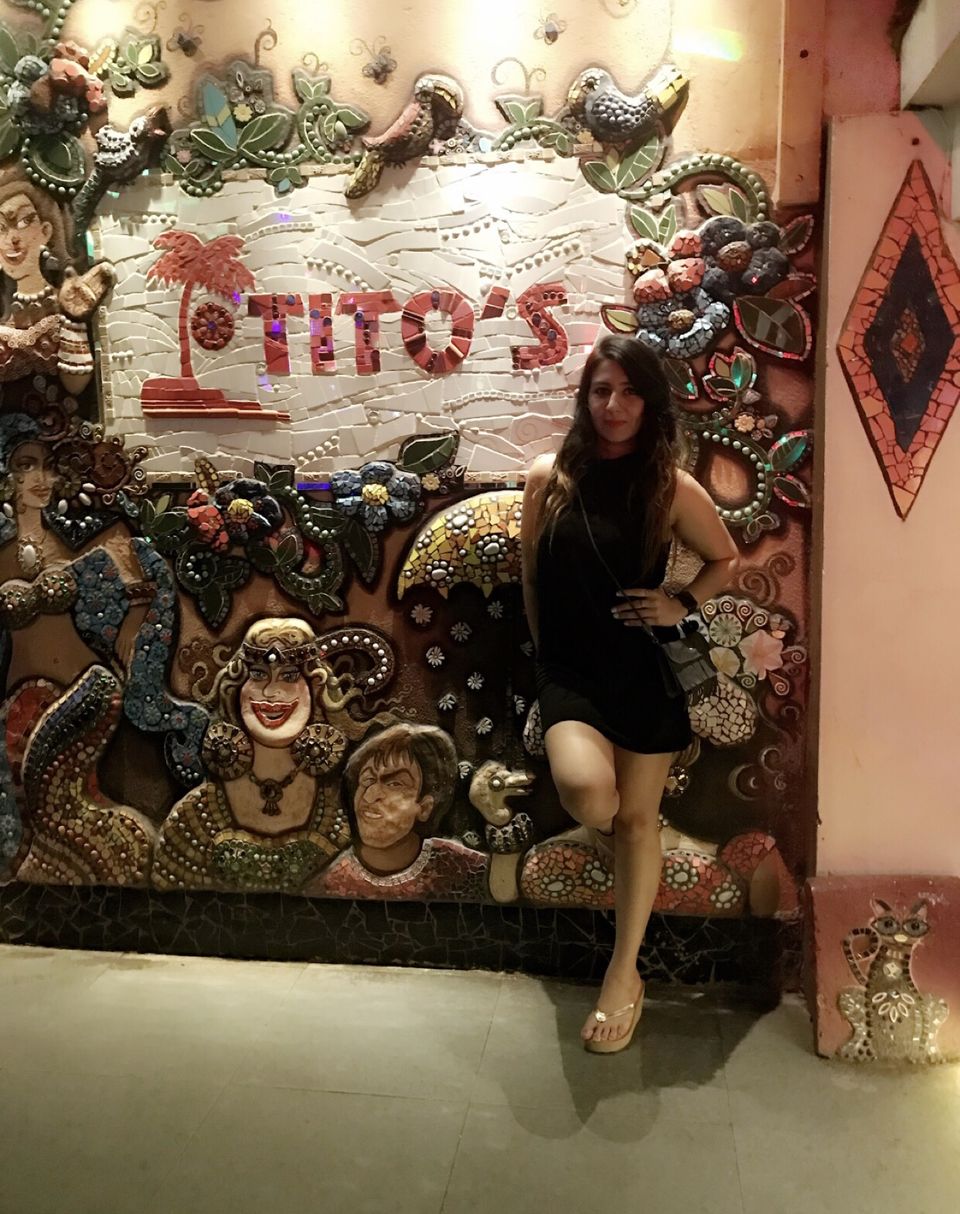 There is something tremendous about Goa that makes us feel like going there, again and again. The beaches, the churches, the shacks, the two-wheeler rides, the water sports, are all common to each one of us, who has been to Goa even once. This time, I wanted to have an exceptional trip with my friends wherein I and four of my friends decided to sit back and eat during the whole trip.
We decided a 4 nights
/ 5 days itinerary for the group. We took a flight from Delhi to Goa and our stay for the trip was a 2 BHK apartment named 'Celebrations Apartment' in Arpora, Goa.
The famous seafood place, 'The Fisherman's Wharf' was waiting for us. We all dressed up and went for dinner to 'The Fisherman's Wharf', Calangute. It is a casual dining place that offers you continental, goan, Seafood and north Indian food. There were limited people at this place as it is away from beaches. More than food, we loved the soothing place with a touch of live music. Also, they had a team of courteous staff who served us food with all the love. Precisely, I adored the ambience of the place and my propositions are masala prawns and calamari fish. Post dinner, we clicked a lot of pictures there and came back to our apartment for the night.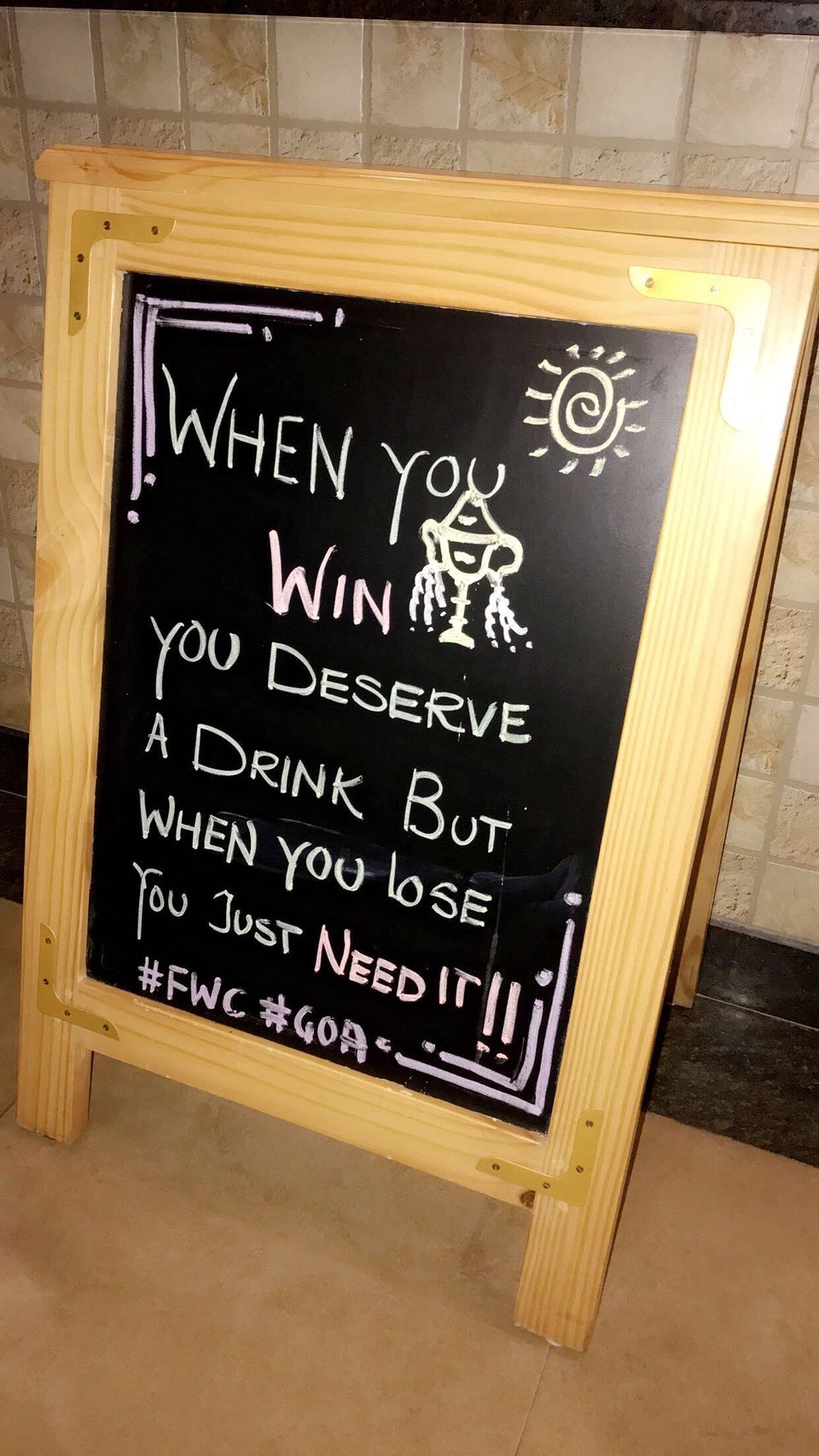 Day 1: Delightful Evening in Goa
Day 2: Flavourful food at Baga
Day 3: Rare yet appetising delicacies
Day 4: Good Food has been Never Enough