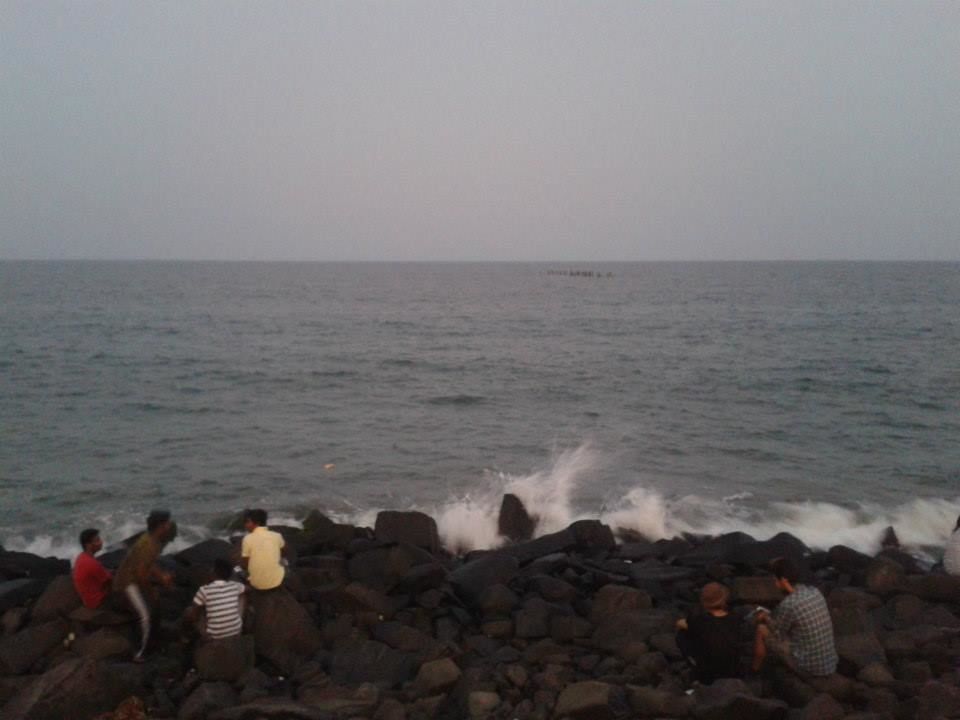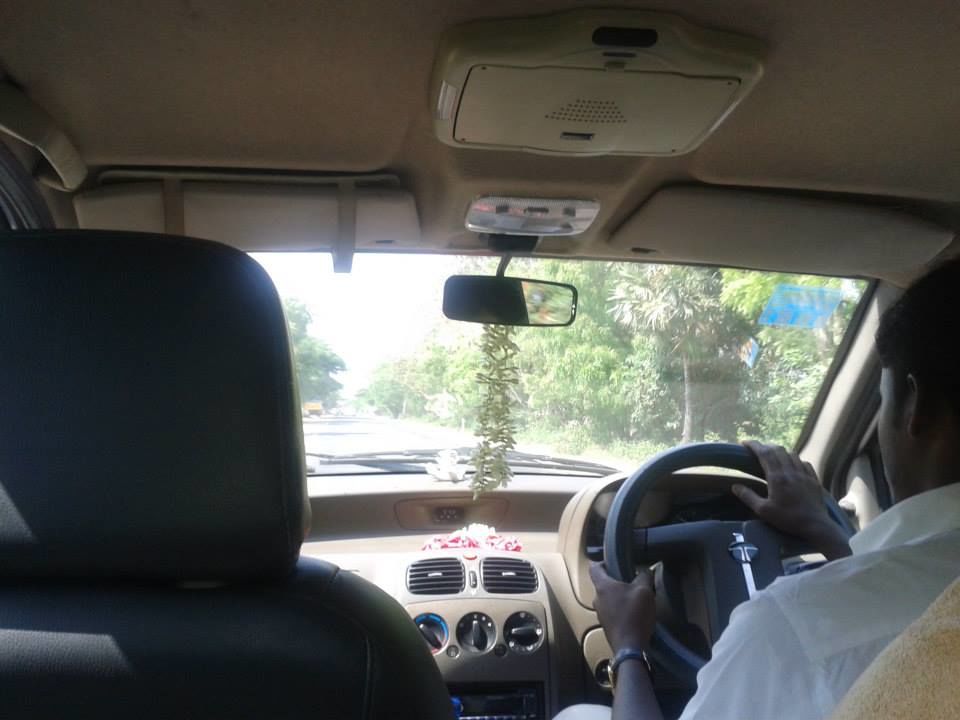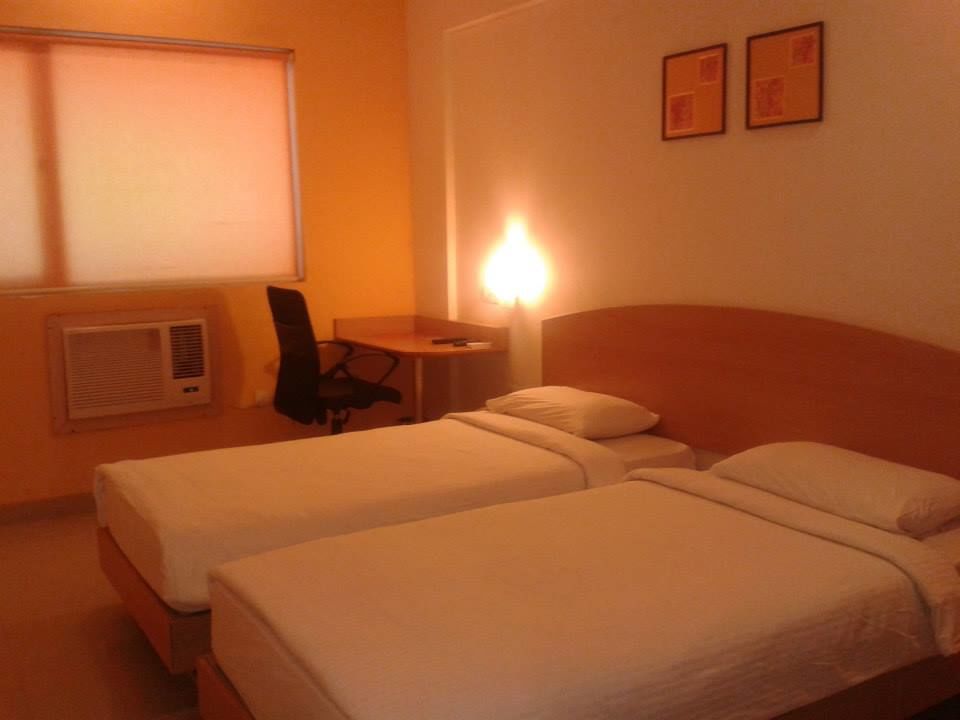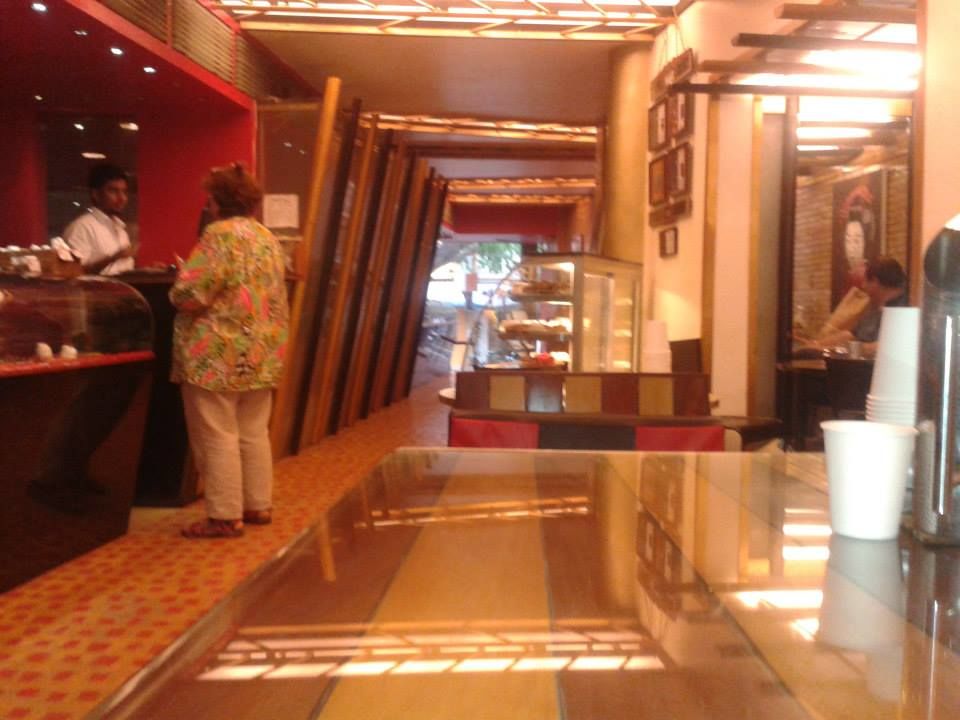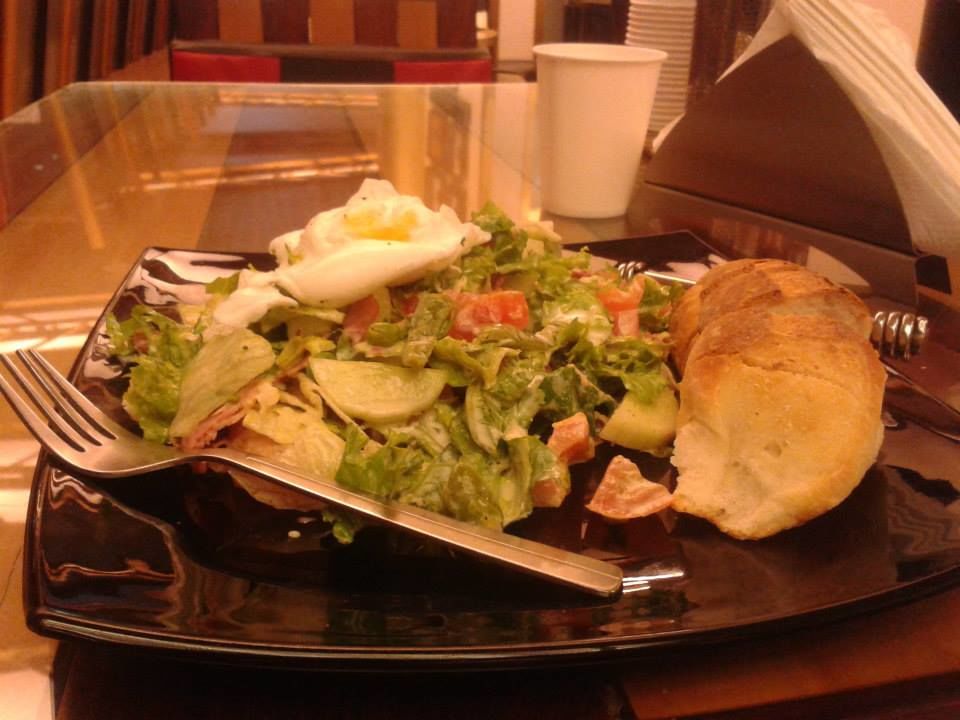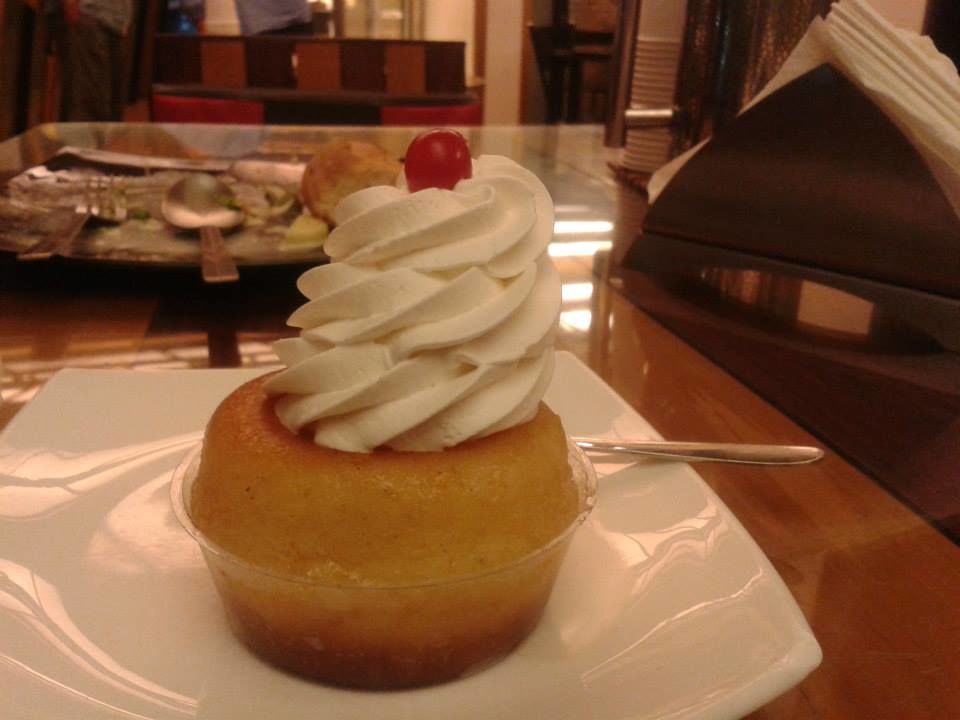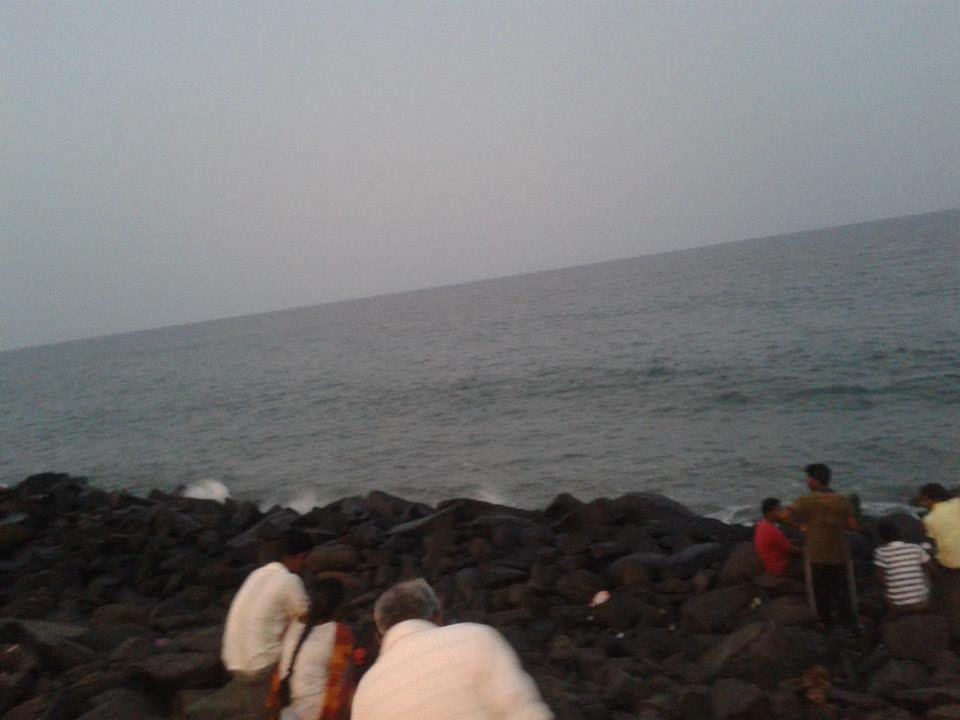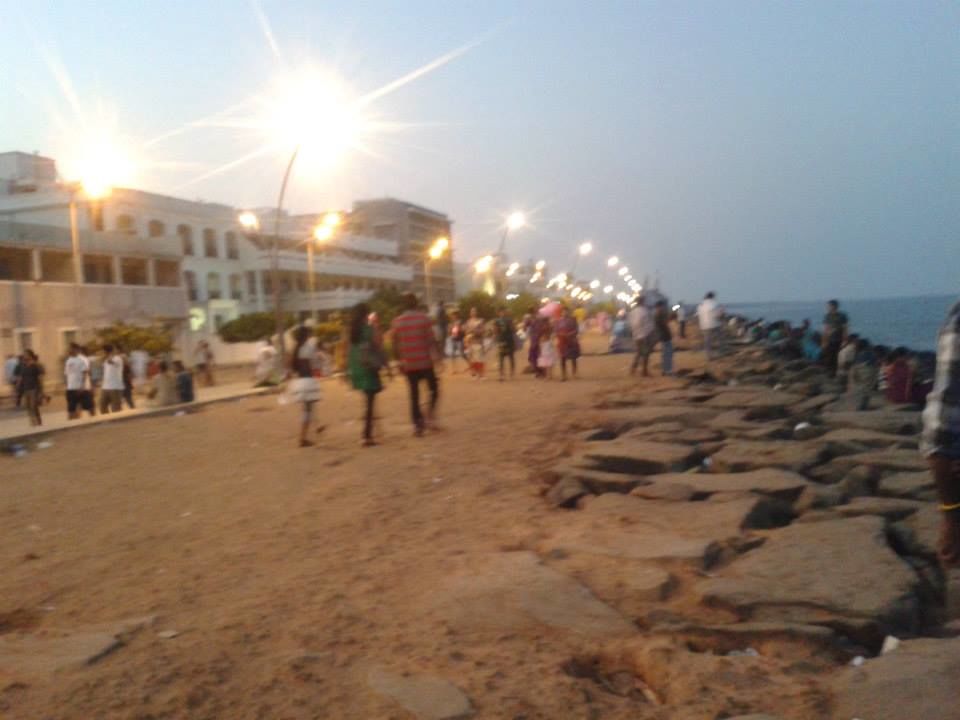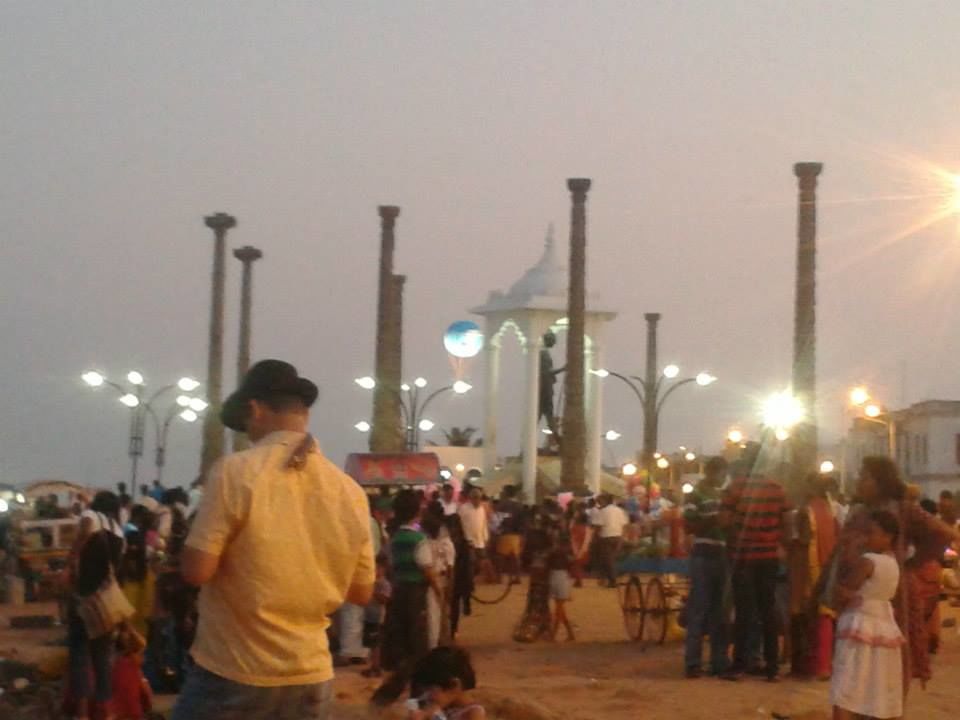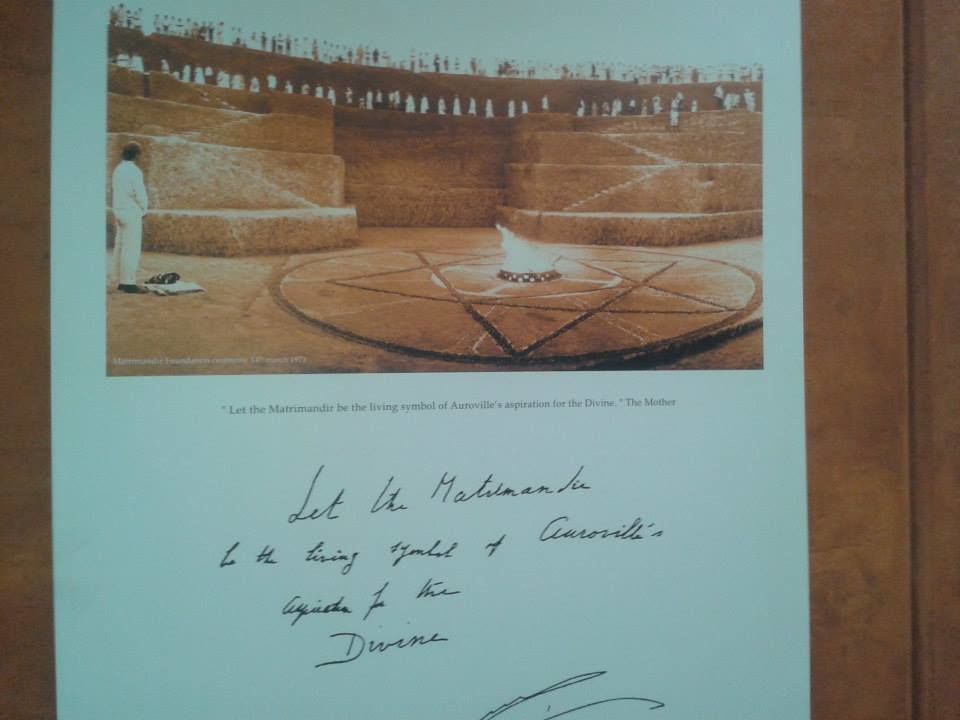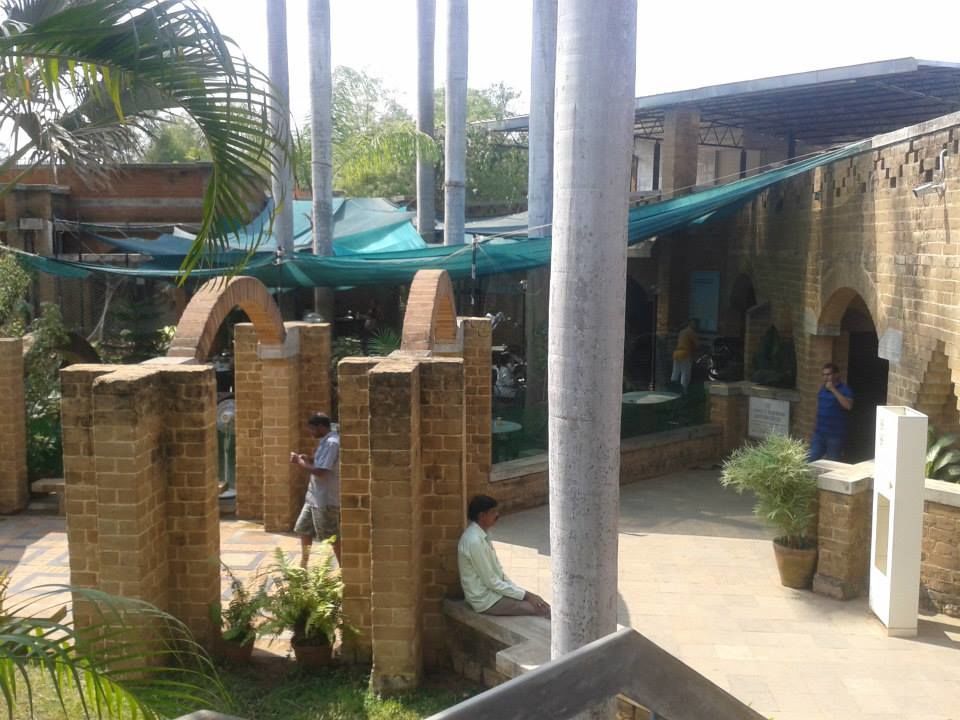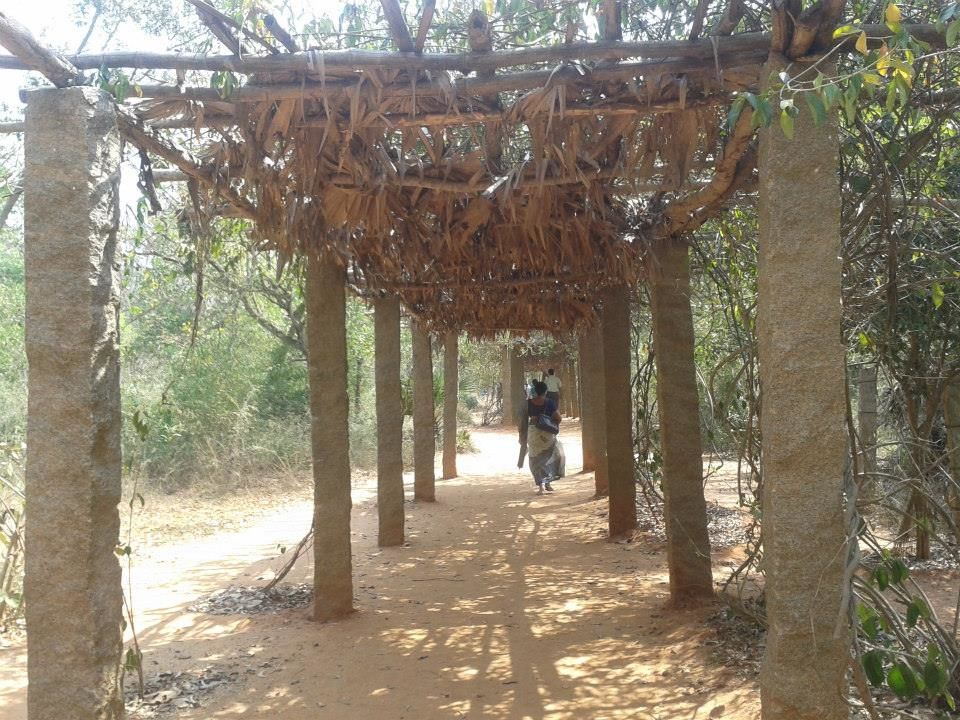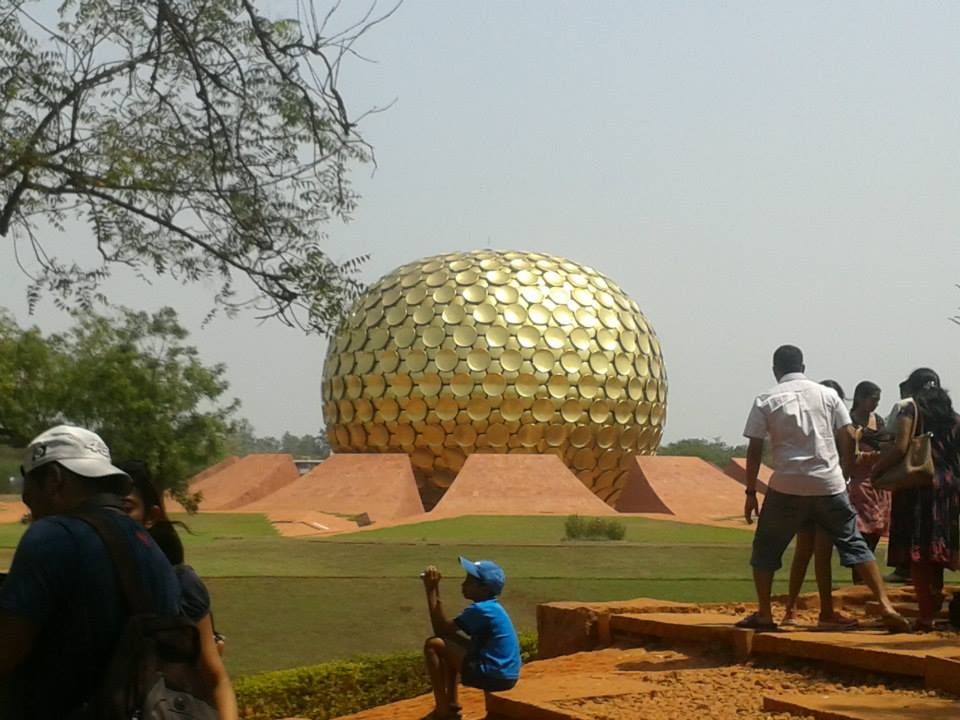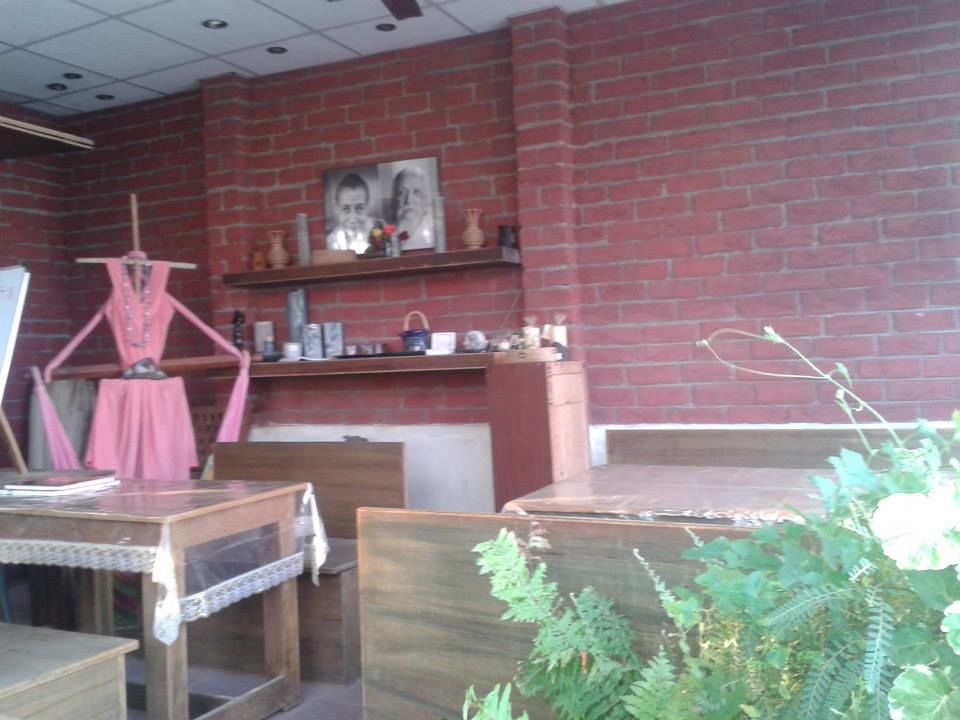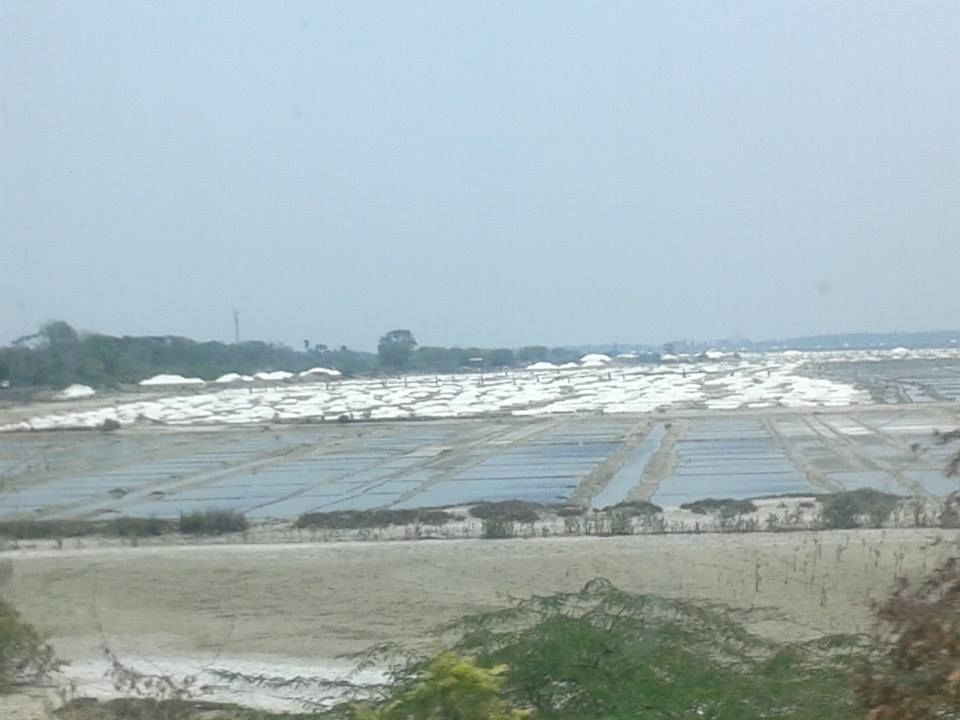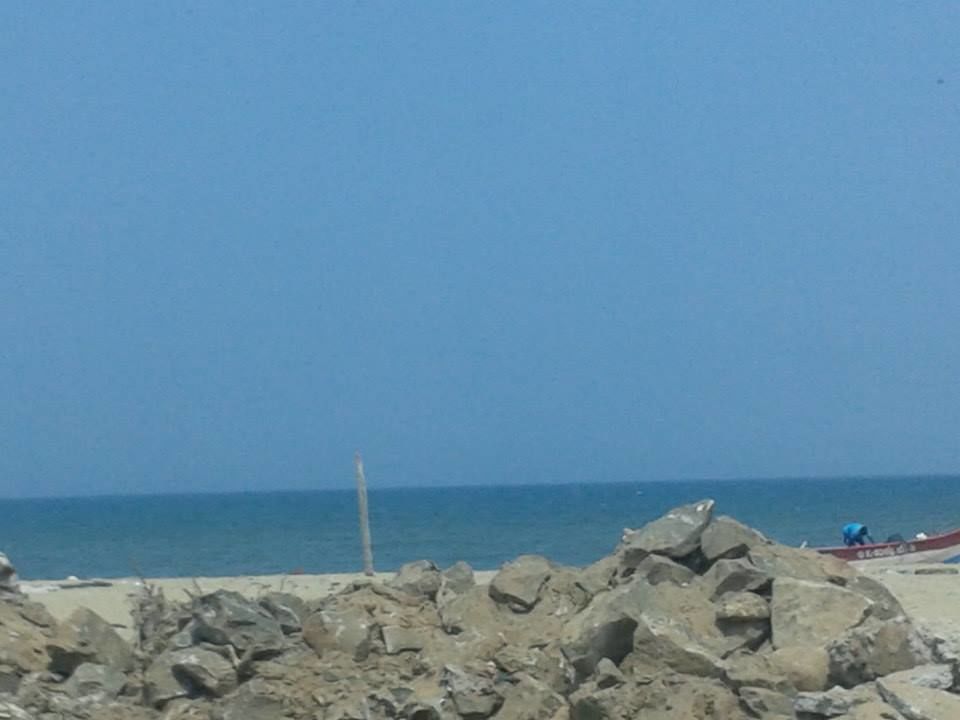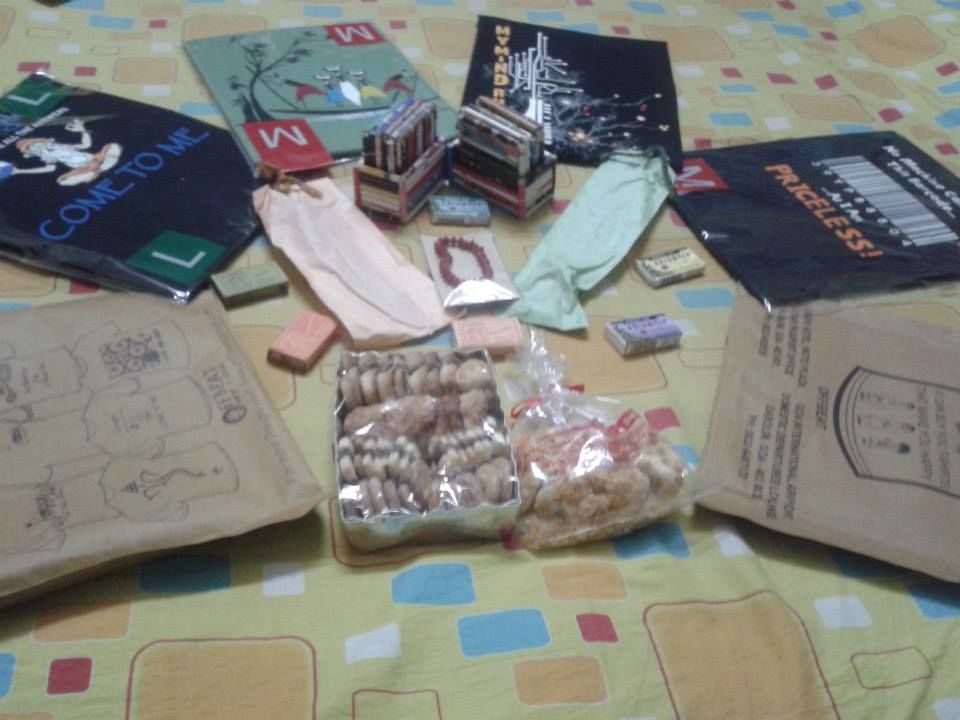 Day 1
When the month long planning, booking, convincing (myself) ended, and I was standing at the starting point of the journey, it was an unbelievable rush of emotions I felt! My train was in the evening, Chennai Express (starting of my own movie it seems), from Secunderabad and I was supposed to reach Chennai early in the morning around 6 am. I confirmed and reconfirmed with the cab and hotel personnel about my bookings and started off the journey. A nice, night long, event-less train journey it was and I reached Chennai safely. The cab was there and around 6:30 am and I started off towards my main destination, Pondicherry.
The road we took, was the much recommended one - the "picturesque East-Coast route"...but I didn't find it too picturesque. However, the beach road in Chennai was full of life with runners, joggers, cyclists, so much so that at some point I was considering a cycling trip to Pondicherry some day, which eventually withered off once I reached my destination, thinking about the long route I have to chart otherwise :P (ouch!) . My Samsung S Duos camera wasn't enough to capture the beauty of the route and the unending line of beach resorts with their innovative names. So, here is to all you fellow travelers, go there, and be there to experience it on your own :) .
I had to take a breakfast stop on the way. My cab driver's recommendation was a veg dhaba, which served decent South Indian food and awesome tea. Refueling done, we started off again. I reached Ginger Pondicherry around 11 am, was instantly led to my room, though I expected some waiting as I arrived earlier than the check-in time and made the cozy room my two-days den. I R.E.A.C.H.E.D...! :D
Next agenda was to chalk down the plan for next two days. I spread the map of the city, given by the hotel upon arrival and laid out my plan over a hearty meal. Made some phone calls to my next destinations within the city, booked cab again for the next day's trip and it was siesta time!
"Baker Street" my No:1 love in Pondicherry...the bakery I sooooo wanted to visit, was 1st in the list! So, I included it in my first day strolling in the city and got myself carried away in the exquisite fares. "Baba Rhum", and it did have decent dose of rum, with whipped cream and a smooth like honey cheese cake - a fare to die for, became my instant favorite there. I sampled some more items from Baker Street and I knew what I was gonna take back as souvenir for my dear friends :)
After Baker Street, it was time for the Promenade and a quick ride of auto took me there. The refreshing wind, the vibrant ambiance and the wild, free expanse of the sea - the stage was set to spend a memorable evening with yourself! I took a walk from one end to the other on the Promenade, approximately 2 km, breathed the freedom of the trip in, relaxed and came back to the hotel room to have a refreshing night of sleep ahead!
Day 2
The main agenda was to visit Auroville, a must visit place, if you are in Pondicherry. I was a bit skeptic about the place and was not expecting to see anything interesting, since my mind was basically skirting around the idea of typical mandirs and all! And when I returned from there, all I could think of is, you gotta reserve a whole day, I repeat, a WHOLE day, if you really want to soak in the serenity, the peace Auroville has to offer! But again, try to skip the pocket-burning centers a.k.a the boutique shops there and you will enjoy more :) ! I was personally taken by surprise and awe with the huge wind-chime hanging from a tree near by the exhibition center and wished for some good wind flow to record the ethereal music it was producing! Unfortunately, that didn't happen! Also, remember, if you are ready to be scorched in the sun and enjoy walking madly, forget there is an inter-ashram bus service and walk to Matri-Mandir, otherwise, just take the bus to and fro. All through my visit to Auroville, I kept on thinking, I should have planned to spend an entire day here.
After Auroville, my direction to my cab-driver was for a quick trip to Pondicherry Museum and the Light House. As, I said, quick trip it was and short n sweet also they were! That's all I am gonna say about those two places.
Next coming back to hotel, taking ample rest, a luxury I seldom get, and then I got ready for another day's visit to my favorite Baker Street and then Promenade. Yes, much to my chagrin, I could not visit the best places for sea-food, but then I did discover Food Habit, on the way towards Promenade. Food Habit is a small roof-top cafe with very basic fares. "BUT" you gonna love it. Because, the chef makes it diligently, because you will have the luxury of sitting amid simplistic decor and the refreshing wind blowing from the sea-beach! :)
After Food Habit, I walked towards Promenade, enjoyed my last evening there as long as I could and came back content to my hotel room. It was time to repack and then hit the sleep button.
Day 3
Ginger Pondicherry is a budget accommodation with all the services in place. So, my checking out was as smooth as check-in and I started towards Chennai. Another uneventful journey followed, with me snapping this and that periodically! I reached Chennai, boarded on the Hyderabad Express and after sometime realized my greatest long-train-journey mistake - didn't have a bottle of water with me! Much to my sufferings and chagrin, not a single bottles-water vendor came in the compartment and ultimately around 1 am finally, I bought 2 bottles of water from Guntur station! If I could give rating, Hyderabad Express will get an A minus. The train was also 1 hour late in arrival causing me to forsake the sweetness of a beautiful trip and rush back home and somehow managed to log in to my office on time!
But then a nice trip will remain a nice one, and nothing can spoil the charm of the moments spent there! That's the beauty of travel, that's the magnet that draws out travelers from their dens and unites on the road!