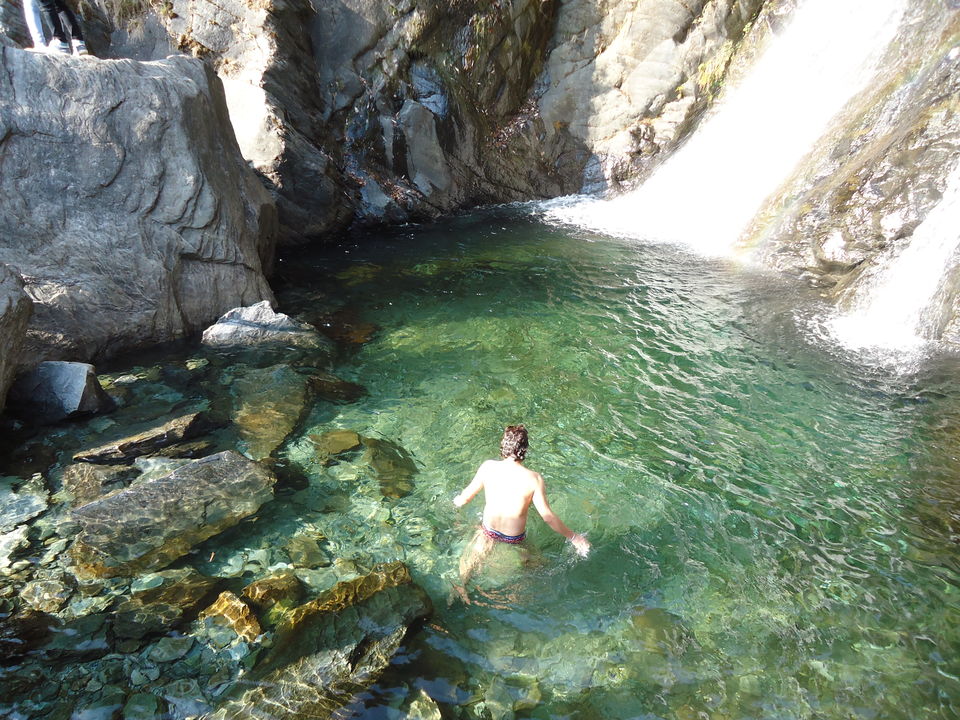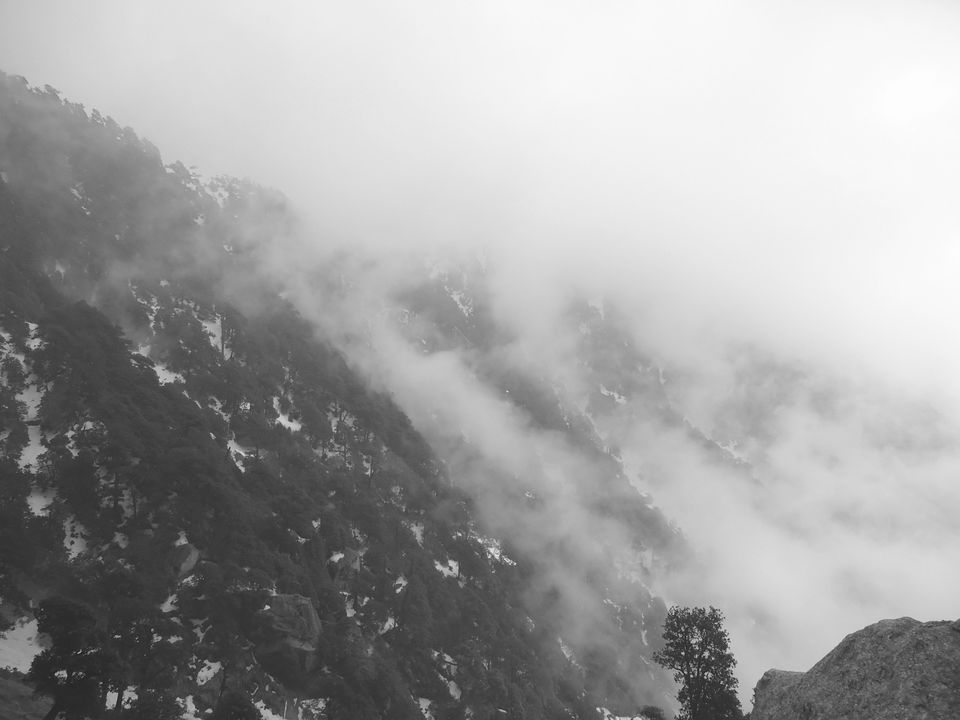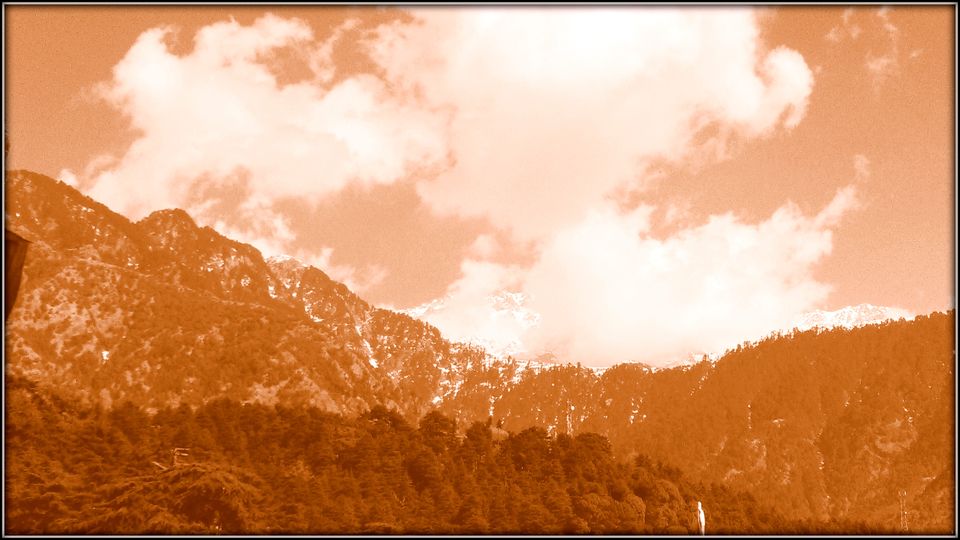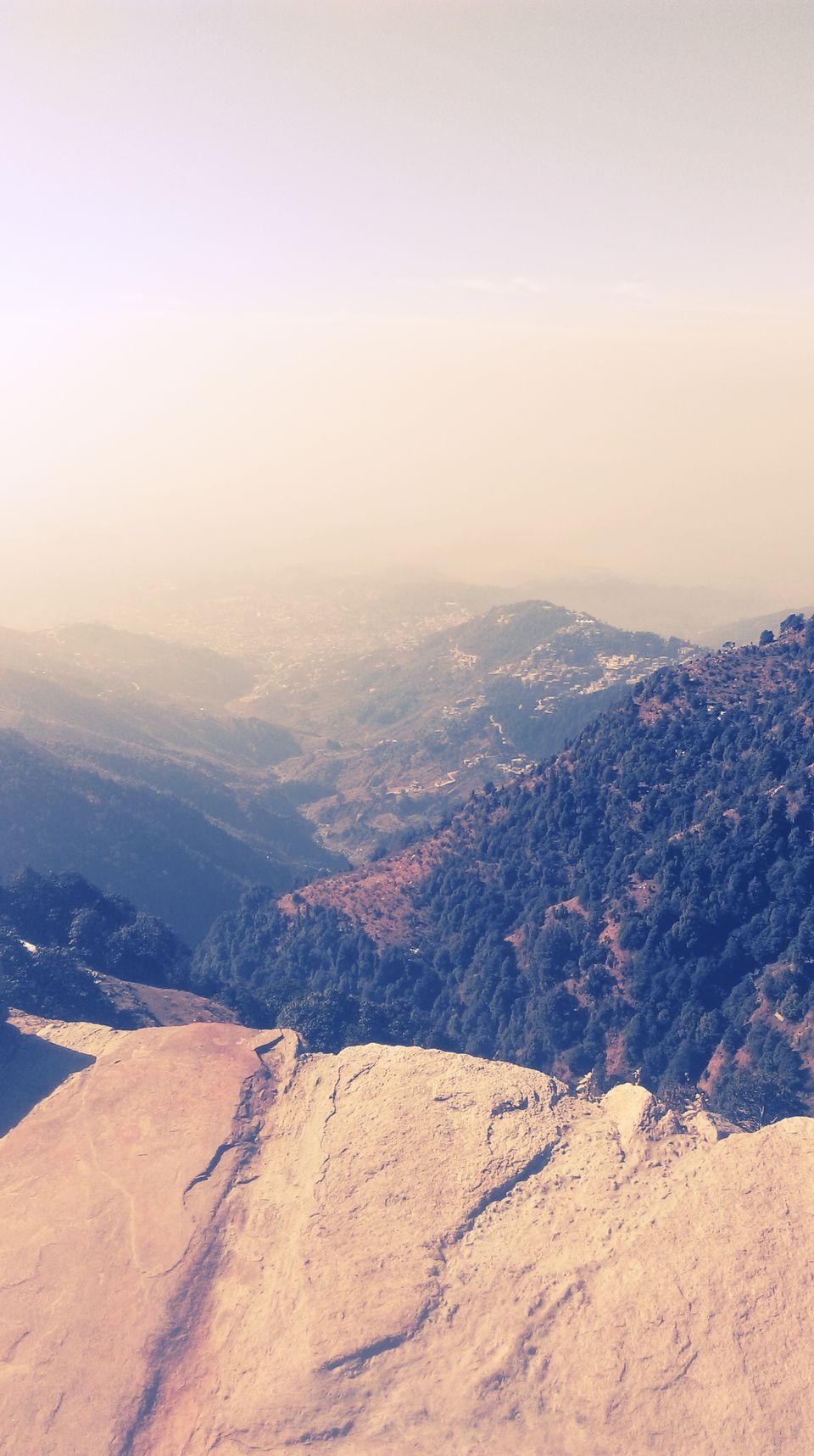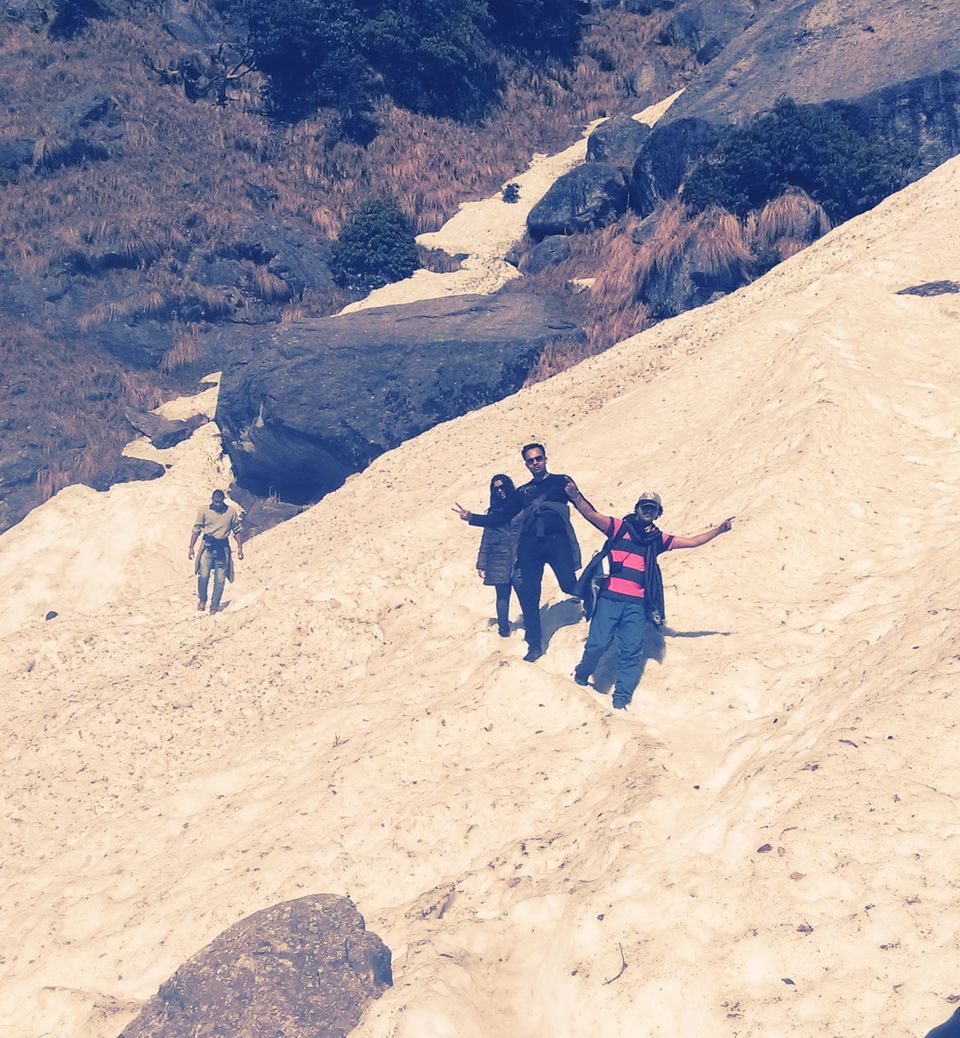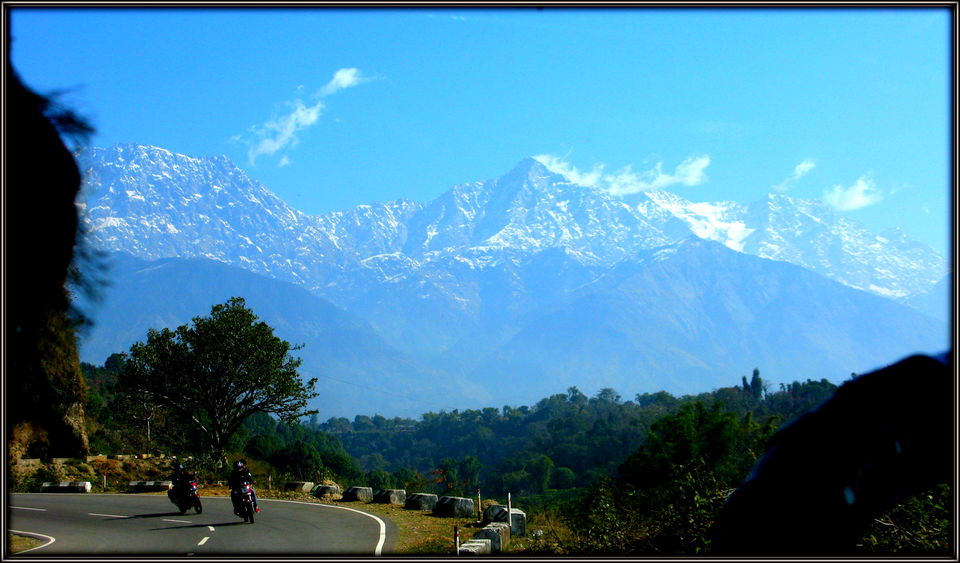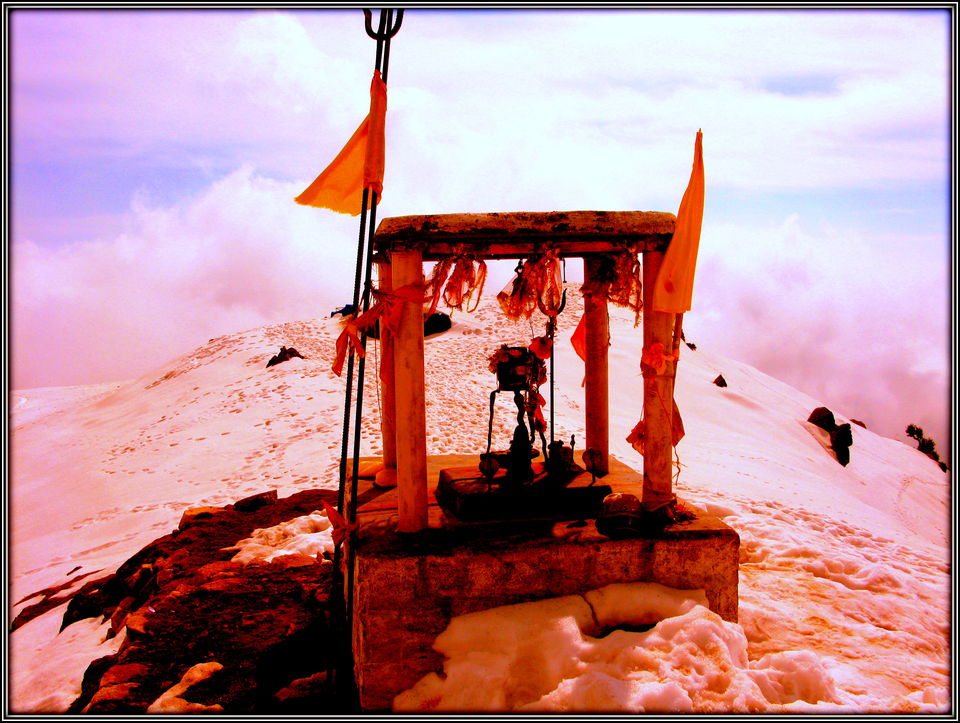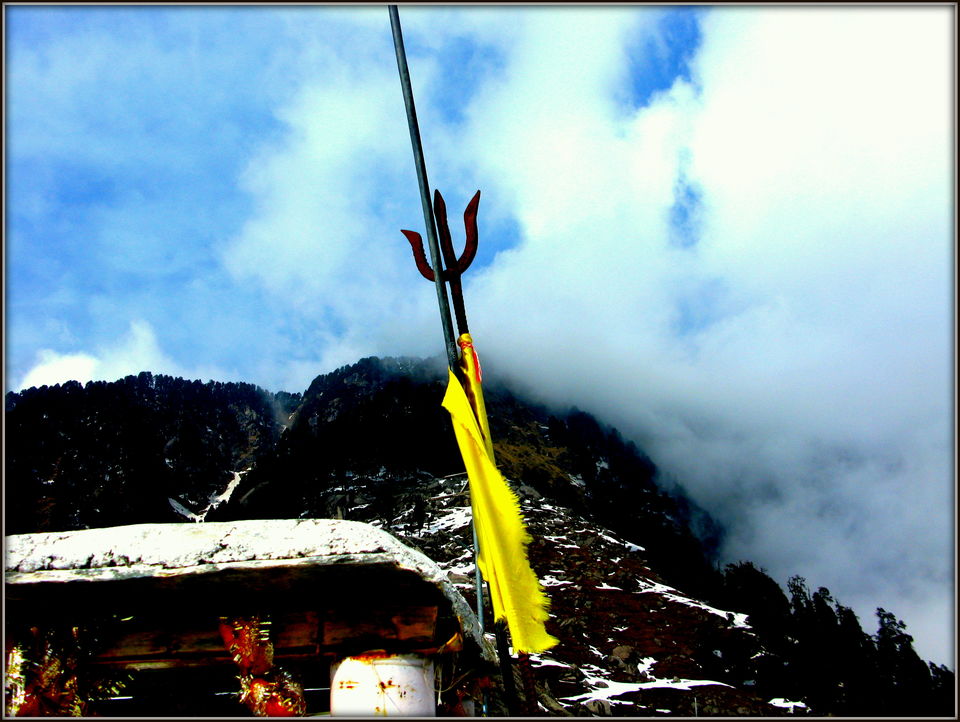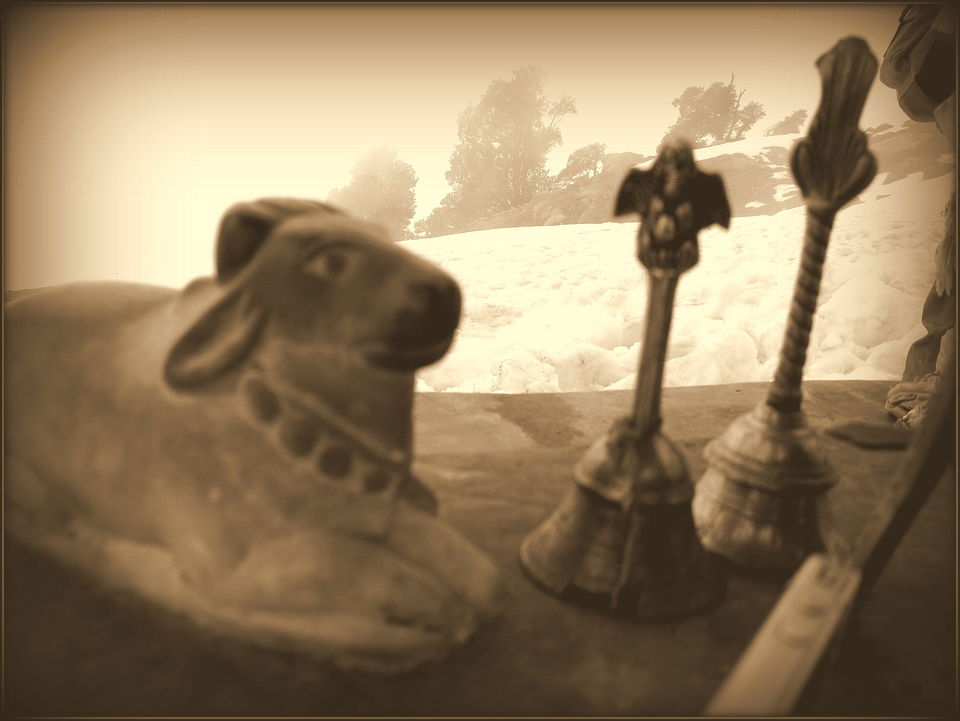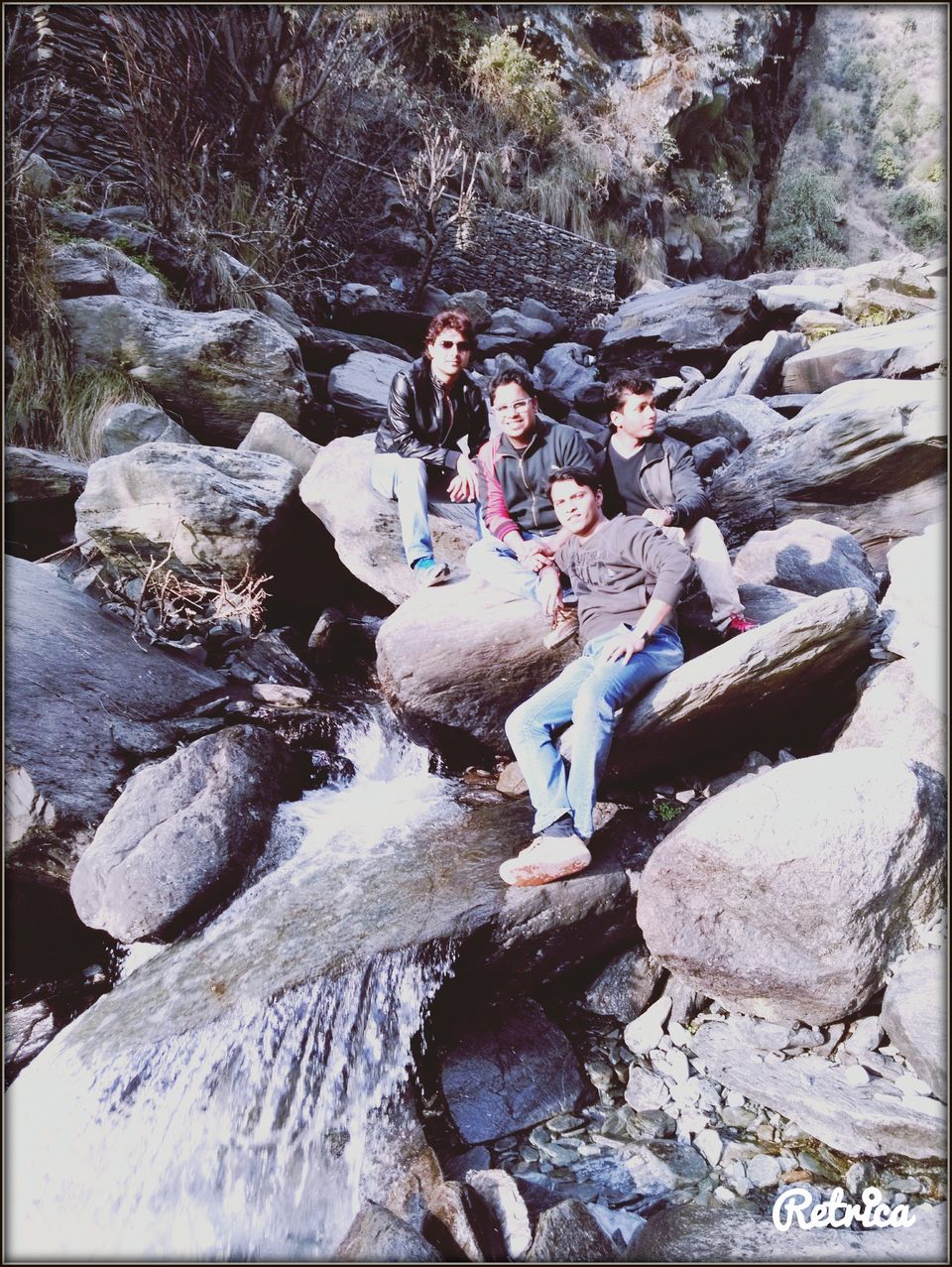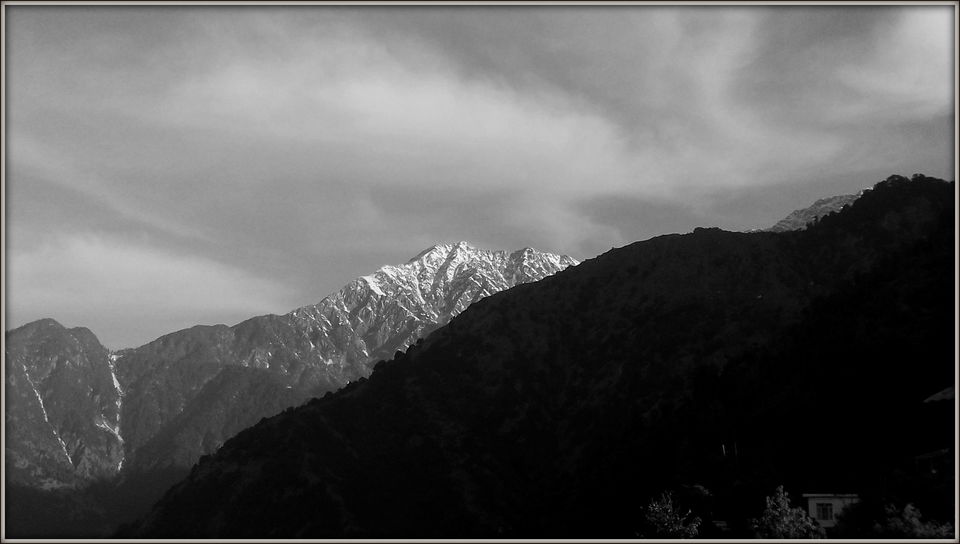 There are different motives for everyone when they start travelling for a mountain trek full of snow.
For me it's always been being with nature, self & of course give a speed and break at the same time to life. Choosing Triund Hill range for this time was exactly awesome decision & worth of all the pain my fellow first time travelers had, during the trek. Place is peaceful & soothing in February time because of less human interventions.
Triund is a ridge that overlooks the Dhauladhars. The ridge elevation is between 2,810 and 2,875 metres. It was a one-day trek 11-13 KMs (one way) from McLeod Ganj passing by Dharamkot. The trail is rocky and cut in steps at some places. From Galu temple the trail starts as a gentle ascend till Magic View café. After the café, the ascent is a tad steeper, finally cumulating in a steep final 1 KM stretch through a forest of Deodars and Rhododendron. This final stretch through the woods is known as 22-curves, because of the 22 switchbacks that one has to walk through to get to Triund.
Day-1
We started our Journey from Gurgaon at 2000 Hrs from Iffco in a Force Traveler with 11 friends onboard. & for sure Sukhdev da Dhaba was the first stop to have dinner on the way. I am not sure if we had Parathas with butter or butter with Parathas. We left in an hour & started enjoying our rest of the time by singing & drinking. Having a driver always has this advantage. We reached Mcleodganj at around 11 am. We took a Guest House – Samadhi near Dharamkot & looking at our budget, it suited pretty well.
After some time resting at guest house, we moved for Khagsu Nath water fall. Water was so clear, you can find a pin dropped inside. Taking a bath in freezing water of this place has always provoked me and the experience of doing so always thrilled me to frozen death. Omelets & Maggi helped a little to gain our lost human body heat.
After this we left for Shiva Café but preferred to sit next to it on the rocks & enjoyed the Marley stuff with few drinks. Relaxing sound of natural flow of running water & view of sunset from here had added extra spiritualism in mind.
It was a state of mind called "thinking nothing". After sunset we left for our Guest House. A late night bonfire & trance music was fun to end our day with a soft touch of nature. Good Night!!!
Day-2
It was 6am when I woke up & believe it. I was still hearing sound of clattering water which I enjoyed immensely last day. It was little dark but peaks of Snow Mountains were visible, like the edges of sharp pointed knives. I never like the idea of waking up early though being in such a place would never like to miss a mesmerizing view. People going such places start clicking pics moments they arrive, I would suggest enjoy the view for some times & leave the things alone to be with your your heart & nature.
We started at 7am from our guest house to Triund. On the way, we had the same mountain food (meant which can be available at that place….Maggie & all) with few energy bites. After 3-4 kms, steep slopes of snow ridges started. Walking over such terrain was little difficult without proper shoes for most of us but excitement of reaching at top helped to do the rest.  Couple of tea shops on the trail gives you some time to relax & stretch the muscles. A cup of tea in such weather always tastes unique & good thing- it's never far away when you are in mountains & in India.
Finally we reached at top. Triund is at 2875 Mtrs. Above sea level. Sun light falling over snow bed sheets was looking like oceans of white pearls. Thanks to sun we were able to view three snowcapped peaks of Dhauladhar range located at 4800 Mtrs. above sea level. You will find two shacks & a guest house at top where you can find refreshments. All the mountain peaks in India have one common thing mostly, "Shiva Temple" and trust me I always wondered why?? But never found a satisfactory answer. Whatever, it actually adds on another AWE factor to the place.
Trishuls (Trident) one end touching the extra white snow & other three pointed tip making a victory mark in wonderful blue sky makes you feel spiritual & alive together. Well after spending few hours we headed back to Mcleodganj with mesmerizing views & a tease if I could have stayed for a night. In 2-3 Hrs there, we saw weather changing every half an hour with clouds & sun light changing their shifts one by one.
Well time to say bye-bye to all this for now. And after reaching guest house, resting & partying is only option left for the day.
Day-3
Fellow travelers were too tired to go Naddi so we decided just to stay & explore the market around the place. Don't forget to visit McLLo restaurant in market, cappuccino & cheese sandwich taste pretty yummy. You can also find some good knives imported from Nepal if you are fond of collecting such thing. If you are going in winters, it's full of snow & after March it's full of foreign travelers. Enjoyyyy….