Before Rohit's, joining at a new organisation, we were looking to spend the weekend doing something peaceful. While I had plans for Jazz music concert, or design exhibition, Rohit had some other plans. With our cousin and his wife, what followed was dinner at Murthal, and a brilliant surprise by my husband.
Stopover 1: Murthal (for dinner)
In the morning around 10 am we started to drive for Kasauli. About 45 minutes later, we stopped at Mc.Donalds for breakfast. A beautiful little area, quiet town. This is near Savoy Greens, in Jabli. After the break, we continued our journey to Kasauli. Again, a beautiful drive, mountains and trees ofcourse. The best part was the weather. It was neither too cold, nor hot. It was simply pleasant. It took us about an hour and a half to arrive in Kasauli.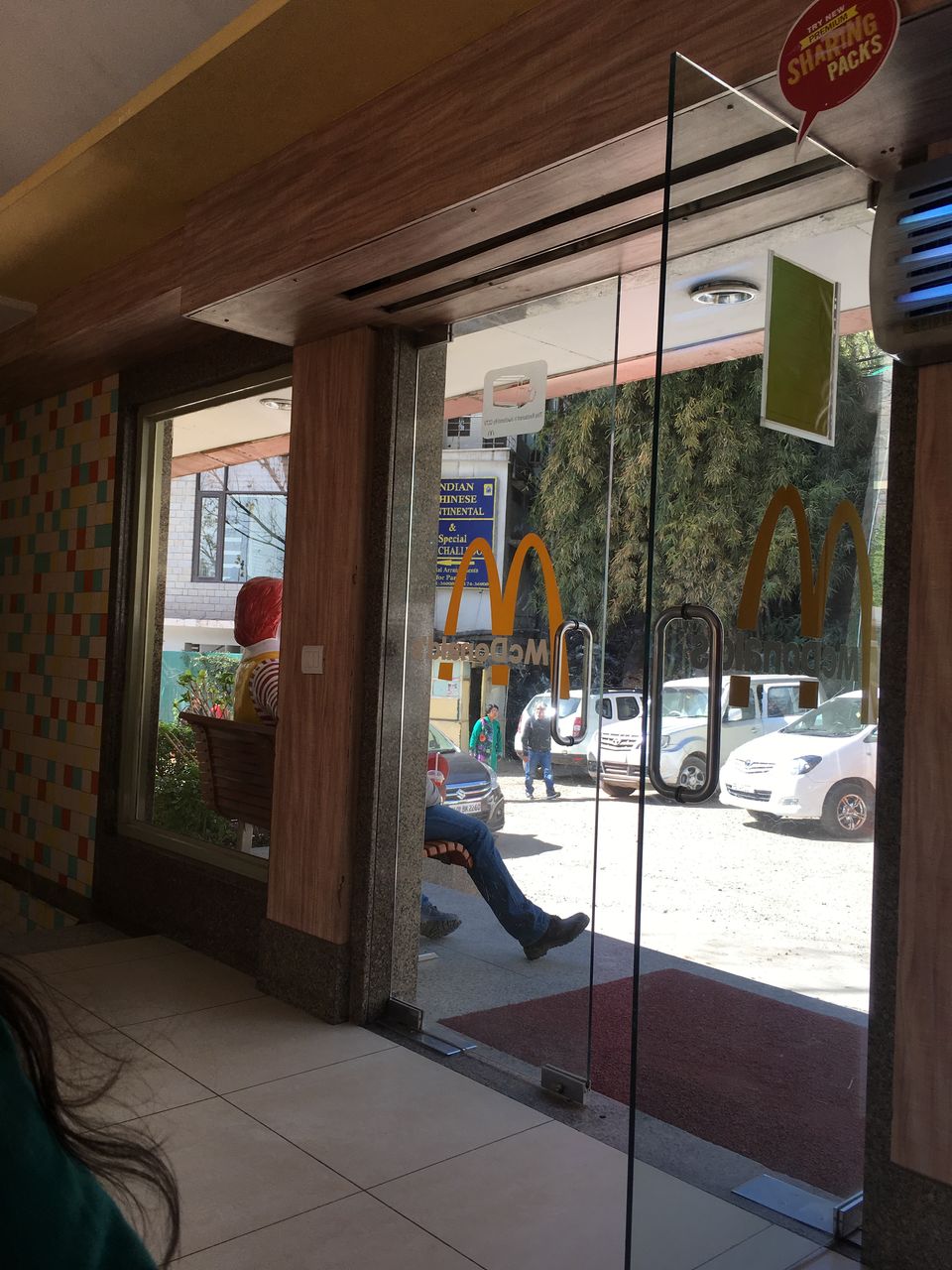 It was a pleasant drive to Chandigarh of about 2 hours, with a 15 minute break for tea on the way. Complete with 90's music in the car, we enjoyed ourselves to the core. In Chandigarh, instead of entering the main city, we stayed near the highway in a Motel called, Shagun Hotel. We got the room for INR 2000 (inclusive of breakfast).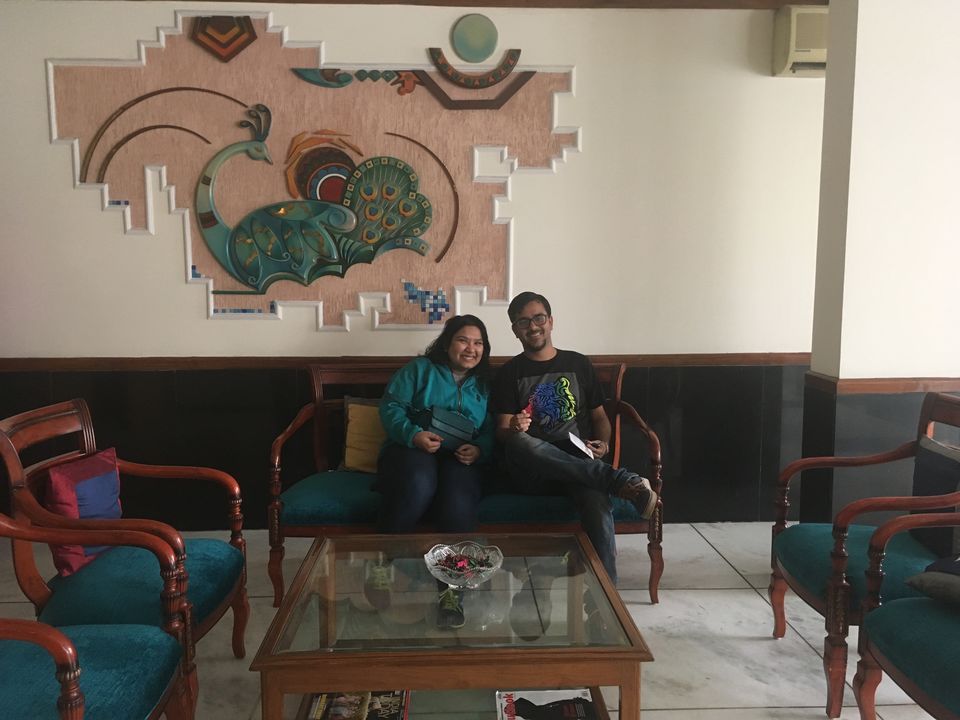 We left at about 11 pm on Friday night, from Gurgaon. It was about an hour and a half drive to Murthal, where we had dinner of awesome butter topped paranthas and chais. Then to my surprise, instead of returning to Gurgaon, we headed to Chandigarh.
Stopover 2: Chandigarh (for night stay)
We found a perfect place to stay for 4 of us - Mahal Farms, thanks to a recommendation by a dear friend, for only about INR 5000 for the entire cottage with two rooms, a living room, a kitchenette with microwave and conduction stove and even a balcony that oversees the forest. We called up and made the booking, before visiting the place.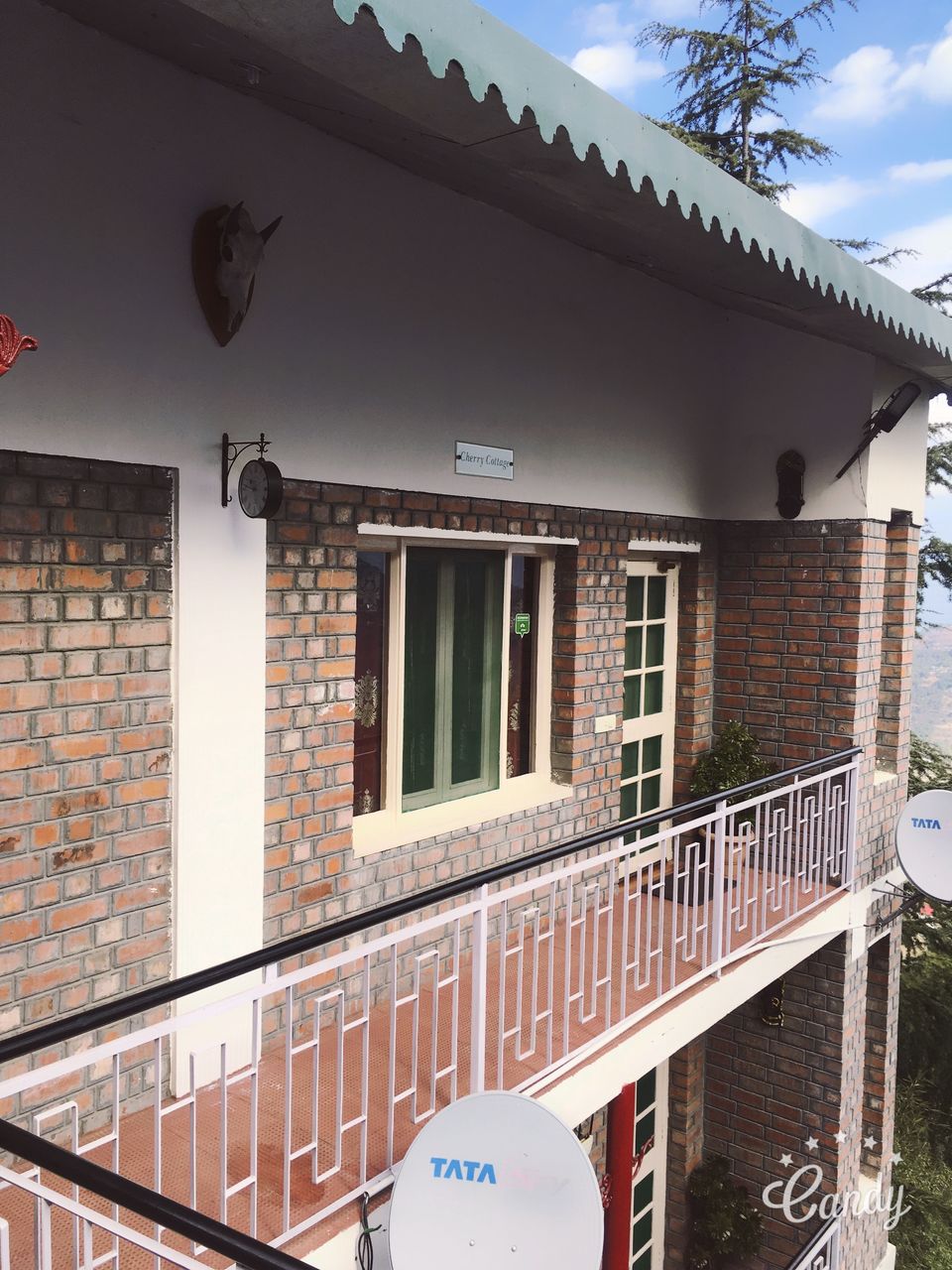 Once we reached Mahal Farms, our attendant Johny, was kind enough to share the menu. We realised, we didn't really have to buy stuff to cook, we could have just ordered. A lady cooks for the farm house, and excellent food there is.
We made our drinks, and sat in the balcony till midnight. Quiet, fresh and simply relaxing.
Morning came, we first had tea in the balcony - again. Just the chirping of the birds, light sunlight - it was simply serene. I saw how Rohit stood by the railing, almost as if all his lost energy of last 7 years was regained.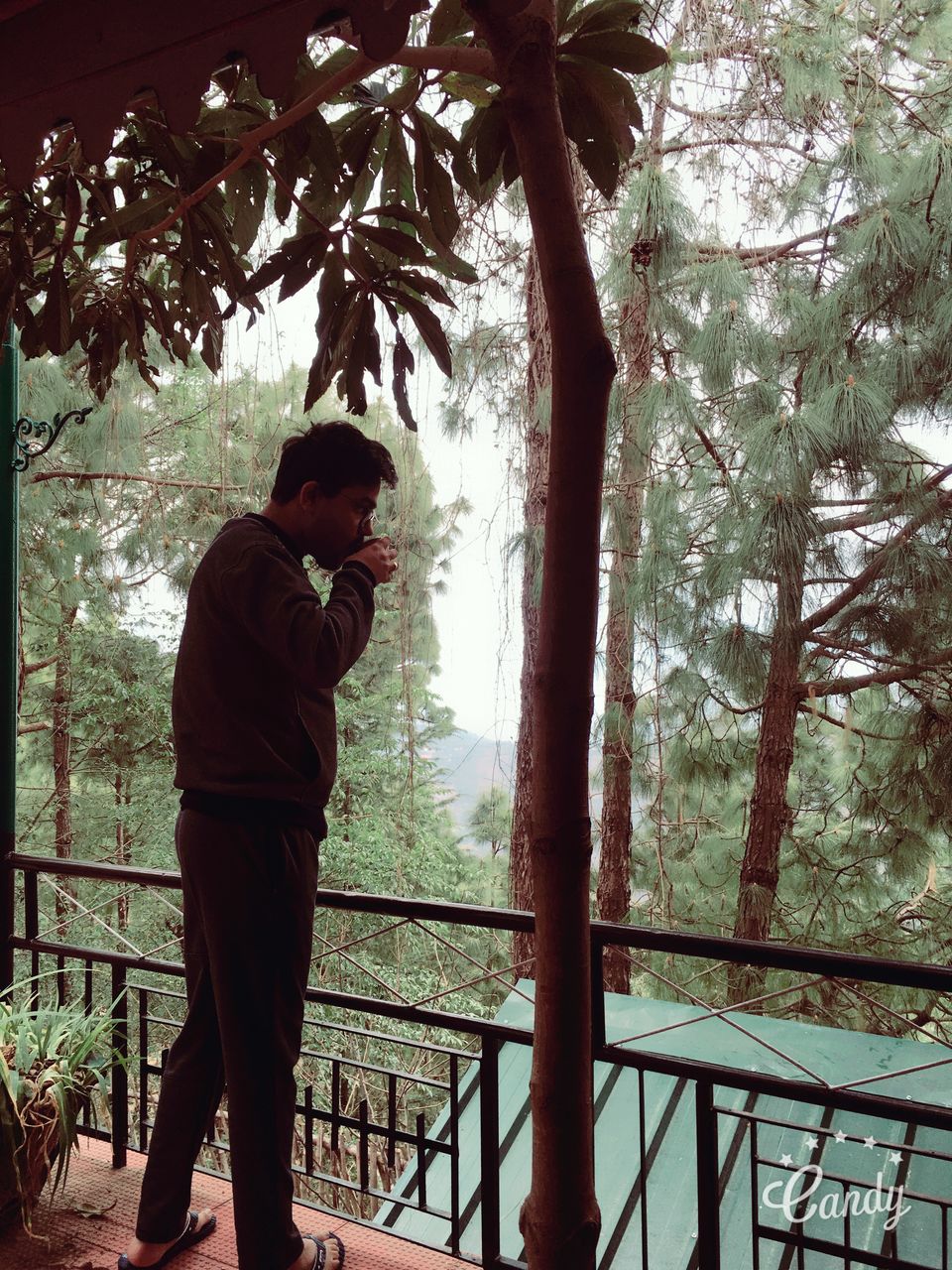 Destination: Kasauli
This quaint little town, is beautiful to say the least. Curved roads, small markets (mall roads), old-school British architecture, and military settlement. Pretty much this is all there is. Not yet a commercial destination, makes it perfect for rejuvenation. There are only up sides of this city, no down sides whatsoever.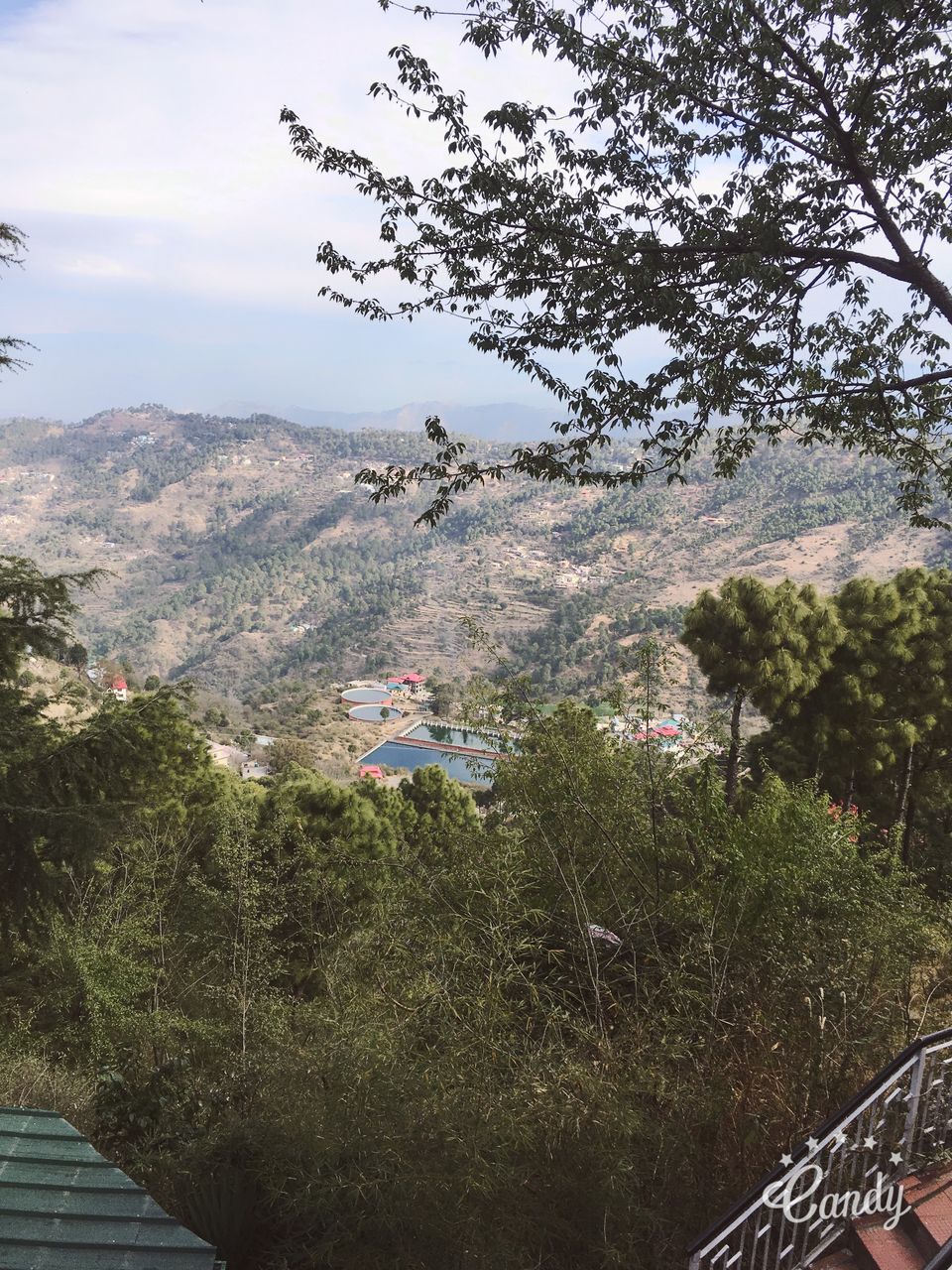 Stopover 3: Jabli (For breakfast)
Since this was a surprise holiday, we first bought a few clothes (for me), nice wrap around skirts for about INR 400 each. We then visited the small markets to buy groceries, where we kind of went crazy - buying Maggi, Milk, sausages, beverages and more.
We walked towards the heritage market, which was lovely. It had multiple small shops to buy wooden handicraft items, lanterns, not really expensive either. There are some nice cafes as well, which we didn't get to visit, but one must - a popular one is Rudra Cafe, owned by youngsters.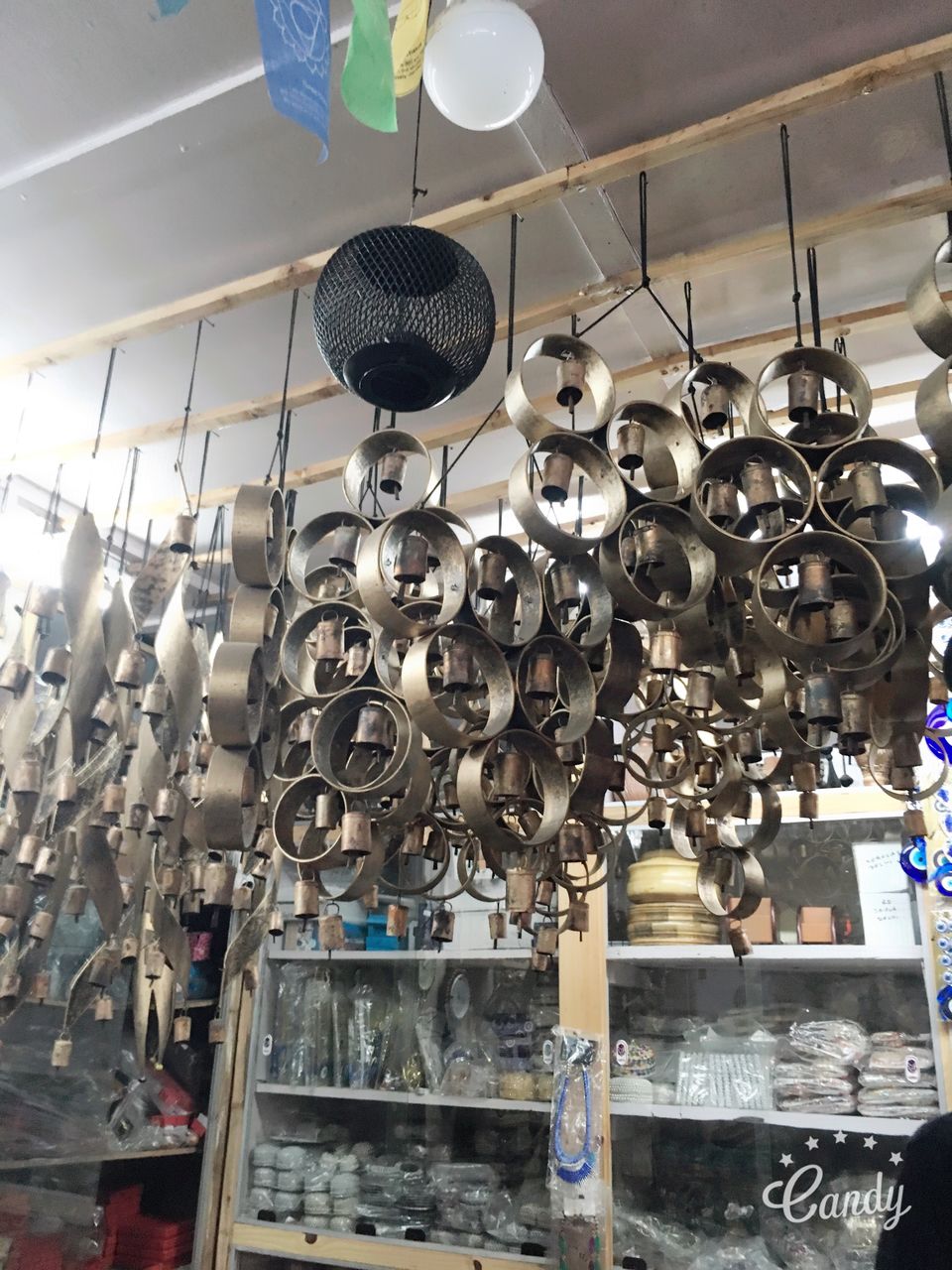 We then had a tasty parantha breakfast, and departed for Gurgaon by 11 am. We took a stop at Karnal Haveli for lunch, which was yum!
By 6.00 pm we were back home.
All-in-all, a simple and effective weekend getaway which brought us some peace of mind and soul, and strength to some to continue in this corporate world for some more time. :)